Poultry Farmers Decry Prices Of Feeds
Some poultry farmers in Port Harcourt have decried the continued rise in the prices of feeds in the market.
They noted that the situation could lead to low productivity, shortage of poultry products and dwindling fortunes for dealers.
They also appealed to the State and Federal Governments and other relevant agencies to take urgent steps to reverse the situation before it gets out of hand.
A poultry farmer in Iwofe, Mrs Anne Chukwudi, expressed worry over the development, saying it had affected the poultry business in the area negatively.
She said at the present, 25kg of feeds sells at between N11,500 and N12,000, depending on the brand, as against N8, 000 in September.
She also expressed concern that a day-old chick, which sold for N500 in September, now goes for about N1,300.
In his contribution, a fish farmer, Mr Moses Ajero, said  the high cost of feeds not withstanding, fishes eat themselves if they are under-fed or hungry.
He noted that all these are setbacks experienced in the cause of training and maturing these fishes.
He emphasised the need for government to act fast in reducing the burdens on the farmers, adding that if drastic steps are not taken, "the loses would be much during the Christmas season".
Ajero also reiterated that the production cost of each fish go beyond the market price, making it difficult for farmers to make gains.
Also, another poultry farmer, Mrs Gold Uzochi said there is  urgent need for government's  intervention  to bring down the prices of feeds to boost production and availability of poultry products.
Uzochi said dealers in poultry products might be compelled to quit the business, if the market situations of feeds remained as it is now.
She noted that agriculture remains the major way out of hunger and diversification from oil dependent economy, adding that the sector deserves more attention to boost the economy.
"If government is serious about food security and employment creation, then playing with the sector becomes deadly," she said.
By; Lilian Peters
LASG Moves To Prevent Hoarding, Sells Rice, Others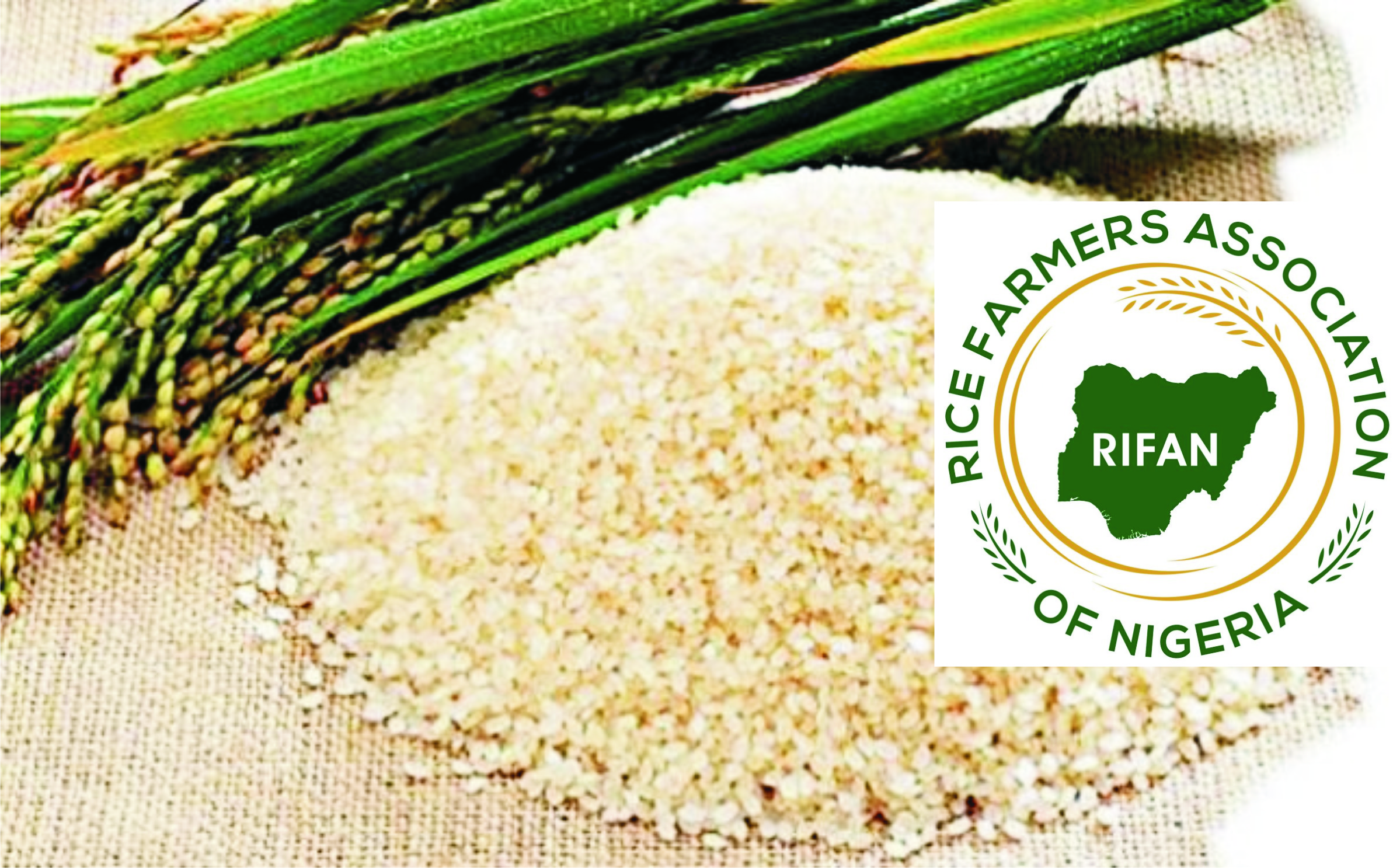 The Lagos State Agricultural Inputs Supply Authority (LAISA) has started selling rice and other food stuffs at reduced prices to prevent hoarding and overpricing during the yuletide.
Assistant General Manager, Commercial, LAISA, Mr Jide Ajenifuja, made this known to The Tide's source  in Lagos.
He said the sale is aimed at stabilising the market prices and not to take over businesses from traders in the market.
"In agribusiness, the moment government comes with the price, the suppliers and also those who are hoarding rice will want to increase the price.
"Now, the state government says a bag of rice is N37,000; we know that Christmas and also election are approaching, therefore, nobody will want to hoard it more than necessary.
"Long grain local rice cost N37,000 per 50kg bag, three litres of Soya bean oil cost N5,000 while one liter of Soya bean sells for N1,900,'' he said.
The assistant general manager said that there was substantial products in stock and that LAISA would purchase more commodities with availability of funds.
He further said the commodities would be available till 2023 next year because of the election.
He stated that LAISA started the sale of  products at Oko-Oba, Agege, on Monday.
"We want to create the awareness that people can purchase rice and oil for the festive period at our office.
"People have started making orders, and we will start delivering them from Wednesday," he said.
Ajenifuja, however, pointed out that the price of agricultural commodities is fluctuating due to inflation and other crisis globally.
"Last year, we sold rice between N24,000 and N26,000; even early this year, we sold rice  at N28,000. But now, it is N37,000 per 50kg.
"The price of agricultural commodities is fluctuating. Fertiliser for instance sold  for N7,000 between February and March, but it rose to N27,000 in June and July.
"We knew that there is a looming food crisis. It has already started happening in Egypt, Kenya and other developed countries than Nigeria.
"We sell fertiliser, agro-chemicals, cages and many more. Our primary responsibility is the sale of agricultural produce. We normally sell rice during Christmas", he said.
Agriculture,  Tool To End Poverty – Dep Gov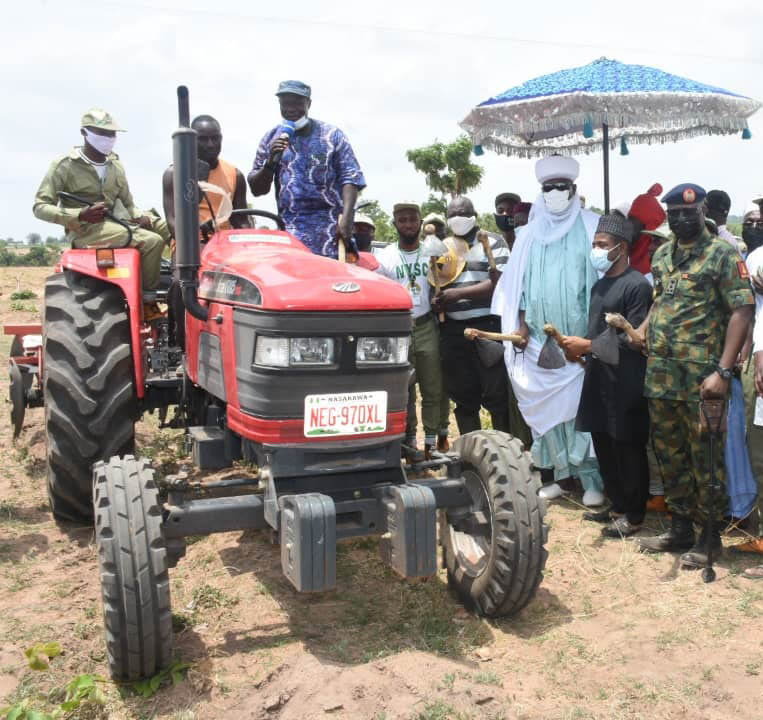 The Kwara State Deputy Governor, Mr Kayode Alabi, has said  agricultural development is one of the most powerful tools to end extreme poverty in the country.
According to a statement issued  by Mrs Modupe Joel, his Chief Press Secretary, Alabi stated this in his office during a courtesy visit by the Pig Farmers Association of Nigeria (PFAN), Kwara State Branch, led by Mr Lekan Oyedepo, the Chairman.
Noting that food security is essential to all citizens as food is required for a healthy and active life, he said agriculture beyond food production and animal husbandry play other important economic, cultural, social roles and provide multiple functions and services.
Alabi, however, explained that focusing on women and the youth is key to transforming agriculture in the country.
"Africa is a continent of young people, about 60 per cent of the population is under 24 years old while women make up half of the population.
"With tremendous capacity to innovate and engage meaningfully and lucratively in the agricultural sector, youth should be empowered and attracted into agriculture with focus on service provision in the value chains of key commodities," he said.
In his goodwill message, Mr Oyedepo, the Chairman of PFAN and Kwara Pork Festival, explained that their main focus is to promote pork consumption and the development of the value chain associated with the Pig farming industry.
He requested that the pig and pork value chain should be better recognized in the economy of Kwara, noting that currently the industry transaction figures are averaging N30 to N35 million monthly.
Inflation:  More Women Engage In Backyard Farming For Food Supply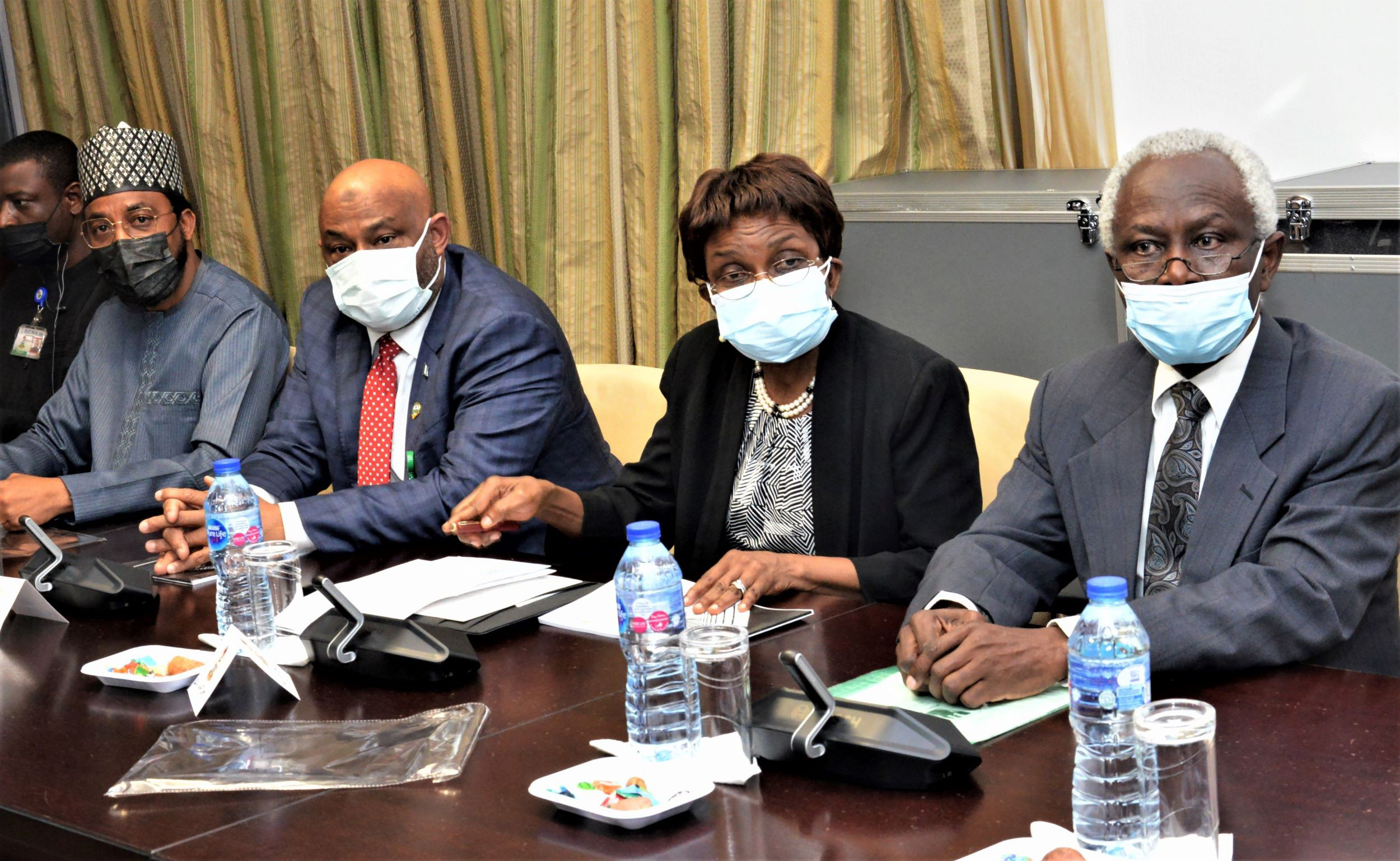 In a bid to supply the family stomach infrastructural needs, some women in Jos metropolis have started backyard farming, seeking alternatives to high prices of staple food and vegetables.
Some of the women who spoke with The Tide's source, said "it is commonsensical to have a small farm to augment income and extra food supplies for the family".
A teacher,  Mrs Grace Joshua, said she planted everything plantable in her farm as the high cost of food in the market is overbearing.
"I have harvested my corn, sweet potatoes and cassava. They are enough to feed my family for a year," said Joshua.
A poultry farmer said she planted sweet potatoes and some vegetables for her family use.
"I will try beans and other crop next year as my entire family now depends on produce from the farm", she said.
In her contribution, Mrs Helen Dung, a mother of three children, said her backyard vegetable farm paid some of her bills this year and she even had enough to give relatives.
The State Coordinator, Country Women's Association of Nigeria (COWAN), Mrs Jessica Vonkat, said every woman had been advised to cultivate staple food crops and vegetables in their backyard, adding that the recent hike in prices of food stuffs is enough to push everyone into farming.
She said aside the huge health benefit of eating fresh vegetables from the backyard, it would help women save money and reduce cost.
"I have cement floor in my house but I use polythene bags for planting and this year I got yams, corn and vegetables," she said.
She also said farming is more of a hobby to her, adding, "I would encourage every woman to key into backyard farming to enhance food security.