Beyond Illegal Pipelines Discovery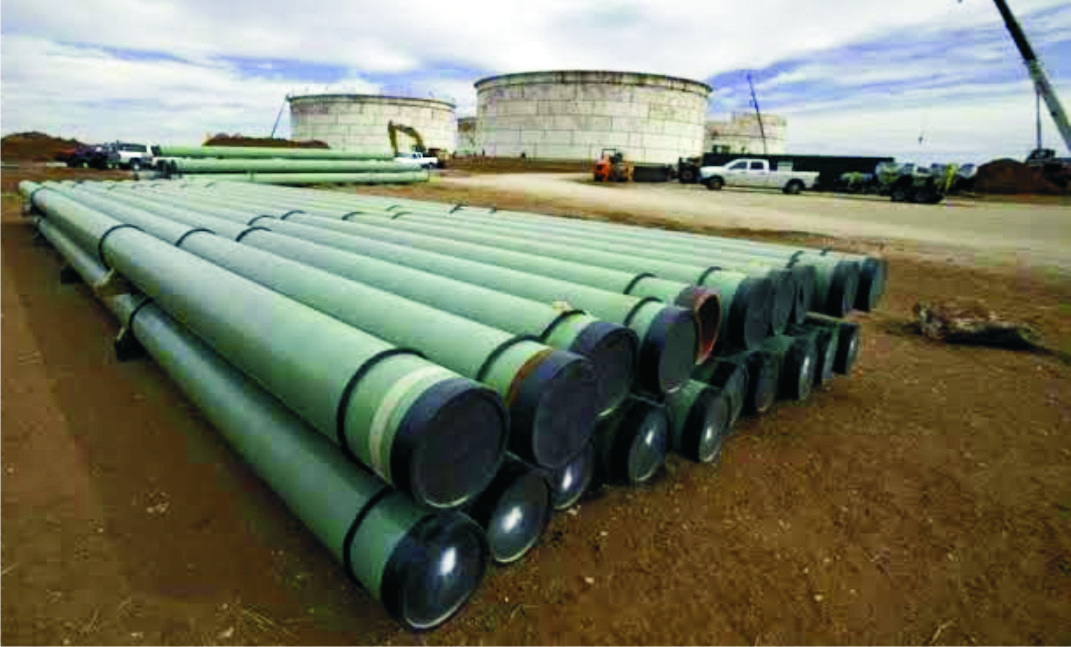 Barely two months ago when High Chief Government Oweizide Ekpomupolo aka Tompolo was
awarded the Pipeline Surveillance Contract through his company, Tantita Security Services Nigeria Limited, the ex-militant chief uncovered many illegal crude oil pipelines utilised by thieves to siphon crude oil for export in different parts of the Niger Delta. This brings those who initially opposed the idea of entrusting such a mission to a former warlord to reconsider their stance.
Since Tompolo and his men accepted the formidable task, it has not been business as usual for the criminals as he strides across the creeks and shores, searching for oil burglars. On October 7, 2022, his security firm arrested a crude oil tanker, MT Deinmo, with International Maritime Organisation (IMO), loaded with an unspecified quantity of crude oil at the Escravos River in Warri South West Local Government Area of Delta State.
Similarly, a pipeline measuring one kilometre to the shore and another four kilometres to the loading bay, which was abandoned by ExxonMobil at Ogulagha in Burutu Local Government Area of Delta, was allegedly reconnected by oil thieves to load stolen crude oil into export tankers. The illegal pipeline was connected to the 48-inch Trans Forcados Export Trunkline. It is conjectured to be directly situated behind a military security post, less than one kilometre from the Forcados Export Terminal in the Ogulagha community. The discoveries are endless.
Recall that the Federal Government, in August 2022, awarded the pipeline surveillance contract reportedly worth N48 billion annually, at N4 billion per month, to stem ponderous oil theft in the Niger Delta. The contract had educed intense public critique of the government's decision to engage a non-state actor for such a critical operation. The endeavour set Tompolo and some ex-militant leaders, especially Asari Dokubo, against themselves.
Previous attempts by the Federal Government, Nigeria National Petroleum Corporation Limited (NNPCL) and other relevant stakeholders who were unfamiliar with the area where the pipelines are entombed, failed to achieve the desired results because they were unable to extrapolate the terrain. Accordingly, Tompolo deserves support to achieve notable successes in the nation's interest and for the empowerment of host communities.
Crude oil cabals all over the Niger Delta region are milking our economy dry. We cannot dispute the NNPCL's claim that Nigeria is losing more than 600,000 barrels of crude oil daily to economic desecraters. But with the successful stunts of Tompolo and his team, the Corporation has attained a feat it has been unable to carry off for the past 22 years, fighting crude oil theft.
While we highly commend Tantita Security Services Nigeria Limited for the feat achieved so far in the fray against crude oil stealing, we fault the Nigerian military for setting aflame a vessel laden with stolen oil intercepted by Tompolo's security operatives. The military lack legal rights to set ablaze an intercepted crude-laden vessel. Rather than resort to setting the vessel afire, the military should have discharged the crude oil contents to NNPCL and inquired into the matter.
We are awestriken that the security agents destroyed the evidence of the alleged crime. Those who razed the ship instead of using legal means to enforce the law must have something they know. They may be complicit in the crime, after all. How can the security agents effectively put through their investigation into the vessel to prosecute those found wanting when the very sensitive and overwhelming evidence has been destroyed? It is condemnable.
One of the reasons why NNPCL chose to engage private firms to secure the pipelines is to avert environmental despoliation by the economic saboteurs. By destroying the vessel, security operatives committed grave environmental degradation, an offence they were engaged to prevent. NNPCL and the Defence Headquarters should call the military to order before they further abuse the environment with impunity. Those security agents involved in combusting the arrested vessel should be examined and prosecuted.
Efforts should be made by military heads and security agencies to determine the destinations of stolen crude oil and prosecute suspected members of the public who are involved in the larceny. The judiciary should grant an accelerated hearing to matters of oil theft and other forms of economic sabotage. It is not enough to take away whatever supposed thieves have stolen and discharge them. It must be understood that the large-scale theft of our oil is among the issues militating against Nigeria's stability.
Furthermore, it is not enough for illegal crude oil pipelines to be discovered or destroyed, as that may not be sufficient deterrent for the criminals. The Federal Government should divulge the identities of the high-profile individuals behind the oil theft. The nation needs to know the big people or players who are promoters of this kind of business, as they are being caught. It is of irritated concern for Nigeria to be unable to meet with the quota allotted to it by the Organisation of Petroleum Exporting Countries (OPEC).
To complement Tompolo's task, the NNPCL must install a monitoring capacity to detect or advise immediately sabotage of oil pipelines happens. The activities of these vandals must be brought to a halt. We must not allow a few criminals to have unleashed access to the nation's crude oil supply. There should be no hiding place for such felons, and our cooperation with neighbouring countries in halting these crimes should be toughened and tautened.
It is trite knowledge that Nigeria's oil is being pilfered in a massive proportion. But for oil to be filched, a ship has to be cleared by the Navy to access the nation's waters. Who approves the ship that comes in, and who steals the oil? Curiously, N1.3 trillion is assumed to be involved in these shady deals. Apart from Venezuela, which is under sanctions, Nigeria is the only OPEC country that has consistently failed to meet its quota. Meanwhile, other countries are asking to produce more. This is the shame of a nation!
Responding To NARD's Alert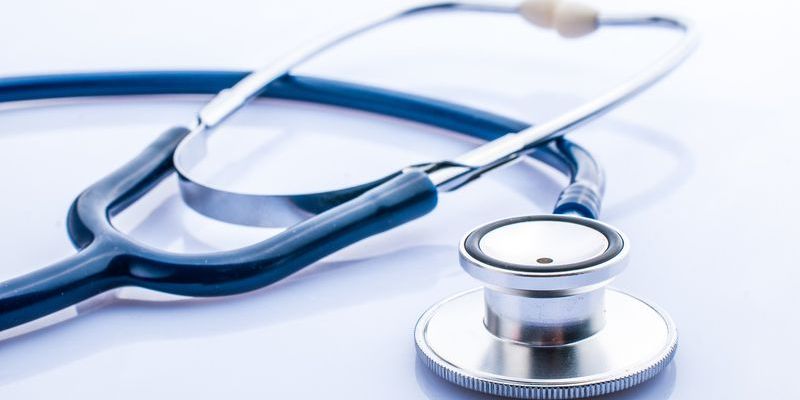 The Nigerian Association of Resident Doctors (NARD) recently gave notice of the plan by 4,000 of its members to disengage their services in the country and relocate abroad for greener pastures. This came as the association expressed concerns over the government's handling of members' affairs. NARD disclosed that the country had already lost thousands of doctors to the outside world in the past two years and charged the government to terminate the drift by doing what is required to avoid what it dubbed disaster in the nation's health sector.
Nigeria's healthcare system has suffered several reversals. It is woefully under-resourced in terms of personnel and medical infrastructure. While this is a general problem, it tends to be much worse in rural areas compared to urban locations. The nation's terrible health system has led to penurious outcomes, prompting stakeholders to call for instant government intervention. Yet, the government's health expenditure continues to be appreciably lower than the World Health Organisation's (WHO) recommendation of 15 percent of the yearly budget.
Over the decades, the migration of medical doctors from Nigeria has increased. NOI Polls in 2018 revealed that 88 percent of doctors in our country were searching for employment abroad. Furthermore, between 2015 and 2021, about 4,528 Nigerian-trained doctors migrated to the United Kingdom (U.K). Even with the pandemic and existing health burdens in Nigeria, doctors' migration has increased. This upsetting tendency heightens an already disintegrating health system. And it is unlikely to cease as Nigerian doctors continue to seek better working conditions abroad.
We are considerably dismayed by the saddening situation that has the best brains in the medical field jetting out to greener pastures far beyond our shores. This enormous loss has left Nigeria with only 4.7 per cent of its specialists to service the healthcare necessities of over 200 million people. Nigeria has a doctor-to-population ratio of about 1:4000-5000, which falls far short of WHO's recommended doctor-to-population ratio of 1:600.
Although brain drain was originally limited to certain professions, it has now become a free-for-all with the introduction of visa programmes to fill workforce gaps in developed nations. This was scintillated by an economic downturn following a period of an economic boom in the 1970s and 1980s, driven by the discovery of oil wells in Nigeria. That reminds us of the Structural Adjustment Programme days of the military junta led by the famed General Ibrahim Babangida.
More notably, we should be asking ourselves about the root causes of brain drain with the salutary aim of proffering and acting on workable solutions. The answer is not far-fetched as persisting poor leadership has been fingered by some researchers as a crucial factor leading to mass brain drain. For instance, the political leaders could not manage the economic prosperity of the 1970s and 1980s, which came about through the discovery of oil wells.
Things have worsened in the sector so much that even the President, Muhammadu Buhari, alongside the political elite, does not trust the country's hospitals enough for his medical needs. Instead, he resorts to medical tourism in the United Kingdom at huge public expense. The British Broadcasting Corporation says Nigeria spends about $1 billion annually on medical tourism, particularly to India. Consequently, doctors are now jumping at every opportunity to move out in droves. This should be addressed.
This could potentially sound the death knell on the country's health sector, currently challenged by a dearth of medical doctors. Statistics from Nigeria Health Watch indicate that there are 80,000 doctors registered with the Medical and Dental Council of Nigeria as of June 2021, out of which only about 35,000 are practising in the country. The rest are working overseas –with about 4,000 in the United States and 5,000 others in the UK– while a few moved to other professions.
With over 200 million people, it would take about 25 years to produce enough doctors to cater for the population, says the Nigerian Medical Association (NMA). This ominous situation can only lead to poor health effects. High child and maternal mortality rates are preventable if doctors are readily available. The link between the number of physicians and mortality rates has been documented, reflecting the negative outcomes of the lack of doctors in Nigeria.
Figures from the World Bank are likewise heartbreaking. Nigeria's public spending on healthcare amounts to just 3.89 per cent of its $495 billion GDP, compared to 8.25 per cent in South Africa and 5.17 per cent in Kenya. In 20 years, recurrent expenses gulp 78 per cent of the total health expenditure, while capital takes only 22 per cent. Comparing the growth rate, recurrent expenditure increased by 2,822 per cent between 2001 and 2021, while capital expenditure increased by just over 400 per cent.
The rising trend in the number of migrating doctors could prove destructive and pose a substantial limitation in accomplishing Sustainable Development Goals (SDG) 3 — good health and well-being — in Nigeria. It has sapped the country's human capital, the majority of which was paid for with government's resources. One target of SDG 3 is to enhance the recruitment, professional development, and retention of health professionals in developing countries. However, given the high rate at which doctors are fleeing the country, Nigeria may not achieve the SDG 3 targets by 2030.
Economic and social welfare conditions are among the basic causes of brain drain. Hence, a meaningful financial commitment through the provision of critical infrastructure in the health sector and improved governance would promote the retention of doctors within the country. The government should prioritise the health sector, given its link with better life quality and economic development. Workers' remuneration should be made competitive with international standards. That would increase the opportunity cost of emigration.
Paternity Leave Policy Good, But…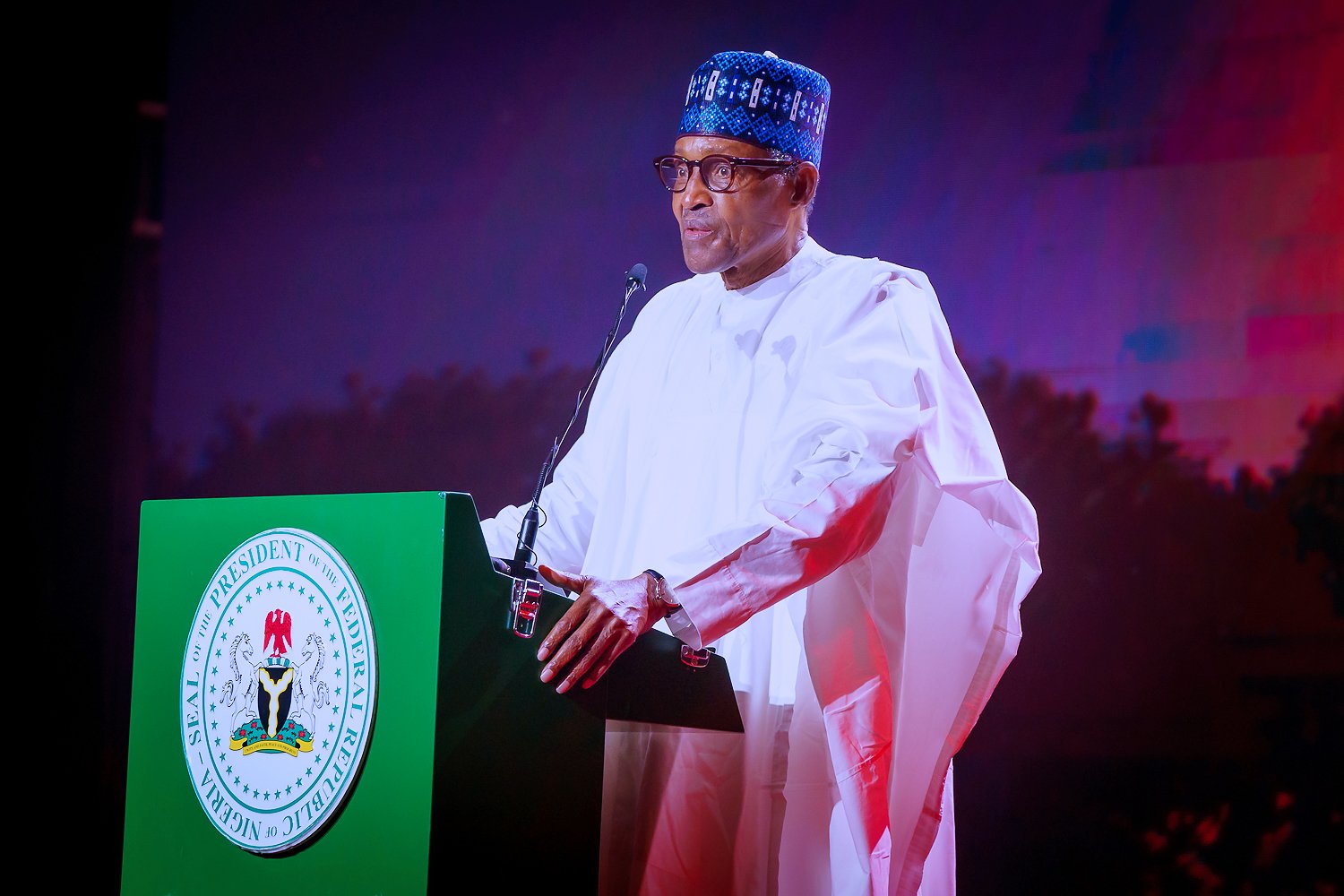 Just like many other countries of the world, Nigeria has introduced a new paternity leave policy designed
to address some barriers to exclusive breastfeedings, such as inadequate support for nursing mothers and suboptimal bonding with newly born or adopted babies. According to the Head of Service of the Federation, Dr Folasade Yemi-Esan, this provision is in the new Public Service Rules (PSR).
Yemi-Esan announced the approval of the paternity leave last Monday in a circular dated 25th November 2022 titled, "Computation of Leave Based on Working Days and Approval of Paternity Leave in the Public Service". According to the circular, a male worker whose wife gives birth to a new baby will be entitled to the leave. Similarly, a male worker whose family adopts a child under four months will be entitled to the leave. Workers can only enjoy the leave once in two years for a maximum of four children.
The development came more than seven years after the Lagos State Government approved 10 days of paternity leave for any male civil servant in the state whose wife delivers a new baby. However, male workers in other states of the federation are now demanding equal treatment with their federal and Lagos State counterparts. There is a need for other states to toe this path and approve the leave.
This gesture is commendable, particularly since it is coming from a government headed by someone who everyone knows to possess extreme attributes of conservatism on issues concerning women and family. This is a President who declined to shake hands with the women he appointed to his cabinet soon after he assumed office in 2015. By this pronouncement, President Muhammadu Buhari has taken very significant steps towards the hearts of women.
Undoubtedly, Buhari's decision boosts the ego of male federal civil servants in Nigeria and deals a heavy blow to negative patriarchy and poor enhancement of family values. Generally, men hardly get involved with the raising of their children beyond providing finance and the good things of life for their upkeep and education. The reason they have a stereotype in their head is that the man is the head of the house and their job is to give orders and their wives have to comply.
Research has highlighted some advantages of fathers taking leave, too. A paper published in 2019 in the United States showed that even nine years later, children whose fathers took at least two weeks of paternity leave after they were born reported feeling closer to their fathers than children with fathers who did not take leave. In a separate paper, academics found that for heterosexual married couples, the father taking any paternity leave after the birth of a child can also cause the divorce risk to drop for up to six years after the birth.
Some countries have made strides when it comes to men taking more parental leave. Sweden offers parents 480 days of paid parental leave per child that they are entitled to share. Each parent can transfer part of their leave to the other, but 90 days have to be reserved specifically for each parent. From 2008 until 2017, as an incentive for fathers to take more time off, families were entitled to a monetary bonus determined by the number of days divided equally between parents.
But things have changed in the world over the years as universal education, globalisation and technology unite the world and make it a global village, according to Marshall McLuhan. Our women are getting a good education and good jobs, which puts them in virtually the same position as some of their male counterparts. This policy will teach men that caring for their newborn babies is a joint responsibility of both parents, especially in the early part of the child's life.
In 2018, the House of Representatives considered a private member's bill proposing to introduce paternity leave into our laws. It was shot down by lawmakers on the false grounds that men should go out to work and earn money to care for their families, rather than stay home and bottle-feed their babies. This is the worst reason for jettisoning the bill. Even in the most primitive societies, men, and women have always been the joint fenders of the family. In the modern world, also, the educated woman is as much the family's breadwinner as the educated man.
Efforts should be made to reintroduce the bill in the National Assembly. The State Assembly ought to take a cue from the Federal Government's initiative and act in the interest of the people. Non-Governmental Organisations (NGOs) and advocacy groups should align themselves to this lofty ideal and for once, give the male folk a sense of belonging, a departure from the trend of treating the male as a gender who must forfeit some of his surplus benefits and privileges
But laudable as this policy is, it must be realised that the patriarchal system and the polygamous practices in some parts of the country are sociocultural factors which limit the adoption of the policy by male employees. Other challenges include little or no associated financial benefits, and inadequate awareness. A review of the relevant laws to stipulate the penalties for defaulting employers and adequate compensation for any victimised employees is also imperative.
The Federal Government should extend the leave from the current 14 days to a month to enable fathers or husbands to bond with their new babies as well as assist their wives adequately. This might just be the right therapy for a country that has had its values turned upside down by oil-induced corruption, materialism, ethnicity, religious bigotry and now fundamentalism. A deepening of family values would set the stage for a societal renaissance.
WAD: Addressing Inequalities
Yesterday, the global community marked World AIDS Day 2022. Launched in 1988, World AIDS Day is held annually on December 1 to raise awareness of the AIDS pandemic and mourn those who have died from the disease. This year's theme "Equalise" is a call to action for everyone to pursue the methods required to redress disparities and aid in the eradication of AIDS. Inequalities persist for the most basic services like testing and treatment. The world must ensure that everyone, everywhere has equal access to HIV prevention, testing, treatment and care.
Within 20 years, over 33 million individuals had contracted HIV, and since 1981, when the first instance of AIDS was documented, over 25 million people have passed away from the illness. Many who live with the disease still experience stigma and discrimination, since the public is unaware of the realities regarding how to protect oneself and others. World AIDS Day is significant because it serves as a reminder to the public and the government that HIV is still a serious problem that requires urgent funding, more awareness, the eradication of prejudice, and improved educational opportunities.
Therefore, the World Health Organisation (WHO) recommends a renewed focus on populations that have been left behind in the global response to HIV and AIDS. Globally, while 70% of new HIV infections are among people who are marginalised and often criminalised, only 52% of children living with the disease are on life-saving treatment. Efforts must be made to end new infections among children by ensuring all are on quality antiretrovirals (ARVs).
Commendably, after more than three decades of battling the menacing monster, Africa is finally slowing the rate of HIV/AIDS infections to a crawl. Over the last decade, progress in tackling the pandemic on the continent has been particularly notable following heightened emphasis on prevention, treatment, and care. According to the latest report by UNAIDS, new HIV infections declined by 14% between 2010 and 2015 in Eastern and Southern Africa, the world's most affected regions, and by 8% in West and Central Africa.
However, despite Africa's success in combating the menace, challenges remain. Sub-Saharan Africa still accounts for two-thirds of the global total of new HIV infections. In July 2016, UNICEF announced that AIDS is still the number one cause of death for those aged 10–19 in Africa. Despite progress in the prevention, the number of young people, especially girls who are contracting HIV because they are more vulnerable to exploitation by older men, needs to be reduced, says UNICEF.
In Nigeria, 1.7 million people live with HIV/AIDS. Women are the most affected group, accounting for 960,000 individuals, while children under the age of 14 accounted for 130,000. Women and young girls are heavily impacted by the HIV/AIDS pandemic because of deep-rooted gender inequality in the country, which spans every facet of society, including culture and law. In the most recent rankings, Nigeria was placed 139 out of 156 for the size of its 'gender gap', meaning that it has one of the most unequal balances of power between men and women in the world.
The National Agency for the Control of HIV/AIDS (NACA) says 1.6 million persons are receiving treatment for HIV in Nigeria. The Director-General of NACA, Gambo Aliyu, said this yesterday at a media briefing on the 2022 World AIDS Day (WAD). Aliyu said Nigeria had made some progress in the fight against HIV as new cases declined from 103,404 in 2019 to 92,323 in 2021, while pre-COVID-19 molecular laboratory assessment done in 27 sites is now conducted in over 100 sites accessible for prevention and treatment purposes.
Despite Aliyu's claims and availability of free treatment services, Nigeria has the second-largest HIV epidemic in the world and one of the highest rates of new infection in sub-Saharan Africa. With the massive resources spent on prevention and awareness, Nigeria is still a long way off in meeting the global target of enrolling 90% of people diagnosed with HIV on antiretroviral treatment (ART). Poor treatment coverage and adherence means that the number of AIDS-related deaths in the country has remained high, with 150,000 deaths allegedly recorded in one year.
Furthermore, there is an unacceptable number of children living with HIV who are difficult to find and place on treatment. Work must be done to address the inequalities which pose barriers to ending HIV/AIDS in the country. We need to equalise access to essential HIV services, particularly for children, pregnant women, key populations and their partners and those in closed settings who are often forgotten. To accomplish this, we must consistently address and remove all structural barriers that negatively impact access to services.
States should complement the Federal Government's efforts through effective collaboration and budgeting. Thankfully, states like Rivers are gradually achieving epidemic control regarding HIV/AIDS. Governor Nyesom Wike has demonstrated great passion and commitment in the quest to mitigate the spread of the virus in the state. He was the first governor in the country to abolish user fees for People Living with HIV/AIDS. The government's Strategy of community testing and identification of positive cases in the neighbouring treatment facilities, which is described as Sexual Network Tracing (SNT) has yielded great dividends.
It is time for the Federal Government to face HIV/AIDS frontally and fund it adequately. Political leaders, civil society organisations, and development partners are on the same page on the fact that ending HIV/AIDS as a public health threat would require reasonable domestic funding. If the government fails in this important task and abandons those living with HIV/AIDS to source their drugs, Nigeria would be exposed to a pandemic, as all the gains recorded in the past would be eroded by new infections.
Apart from the need to allocate and release more funds for the prevention and treatment of HIV/AIDS, the government should tackle the sources of new infections. The government data shows that 32 per cent of new HIV infections were through sex workers, men who have sex with men and people who inject hard drugs into themselves. The authorities need to isolate these categories of Nigerians for proper enlightenment and counselling. The fact that HIV/AIDS is deadly cannot be over-emphasised. All hands must be on deck to reduce its spread.