Nigeria @62: More Knocks; Few Kudos
As Nigeria clocks 62 today, The Tide takes a look at how the country has fared since attaining independence in 1960, using people's opinions as basis. Expectedly, people differed in their assessment. While many Nigerians said the country has failed to realise the dreams of its founding fathers, others described the present situation in the country as a process of nation building, expressing the hope that the country will soon overcome its present challenges.
Below are some of the views got by our correspondents.
Speaking with The Tide at his palace at Woji, the Paramount Ruler of Woji community, Eze Emeka Ihunwo, said the country was at a zero level at the moment.
Ihunwo said it was regrettable that the country at 62 was still grappling with the challenges of insecurity and bad governance.
"Nigeria at 62; we are at zero point: Insecurity in this country has rubbished Nigeria.
"I wouldn't know if insecurity has added to make our money look like rag. I can't understand! Today, there is inflation; at the same time, people are being killed at will", he said.
The Woji monarch said for Nigeria to get it right, people must do away with tribalism, and wondered why people in their 80s still want to govern the country when they are quality, competent young men everywhere.
He commented the Rivers State Governor, Chief Nyesom Wike, for his purposeful leadership in the state.
Also speaking, the Okan-Ama of Ataba Kingdom in Andoni Local Government Area, King Benson Mgbowaji Egwenre Oruk, said the country has disappointed its founding fathers.
He said that at 62, the country has not met the expectations of her people, nothing that Nigeria has continued to slide into a pariah state.
He also said that gone were the days when Nigerian currency was at per with the American Dollar and the British Pounds, adding that at the moment, the Naira had been reduced to nothing.
Egwenre said what was needed at the moment was a committed and God-fearing leader to pilot the affairs of the state.
The royal father also commended Governor Nyesom Wike for providing quality leadership in the state.
He used the occasion to call on politicians in Ataba Kingdom and the rest of Andoni to embark on issue-based campaigns while urging the people to remain peaceful.
However, in his opinion, the EzeIgbu Ubie 111 in Ahoada West Local Government Area, Eze Okpokiri Maxwell, said Nigeria was passing through its period of growth and development.
He said the dreams of the founding fathers had not been misplaced as every nation has her challenges.
The royal father said political independence has brought freedom to Nigerians, stressing that all challenges presently confronting the country would be surmounted one day.
Speaking further, an activist, Prince Williams Chinwo, also decried the dwindling fortunes of Nigeria, and expressed the hope that the country would come out of the conundrum one day.
For a university lecturer with the Rivers State University, Dr Monday Didia, Nigeria at 62 ought not to be celebrated given the rate of killings and economic downturn in recent times.
Didia said that no parent would be happy to birth a child like Nigeria who has chosen to be a toddler at 62.
"I don't think Nigeria at 62 is worth celebrating unless for the fun of it. How can we celebrate nothing? Ranging from the economy to the least, no remarkable impact has been made", he said.
The university don frowned at the over seven months industrial strike embarked by the Academic Staff Union of Universities (ASUU), which he said has caused setback in the education sector.
Another respondent, Mr Bobby Amadi, an agriculturalist, described Nigeria as a near failure at 62.
Amadi recalled the oil boom era in the early1970s and how farmers were seen as lords, regretting that Nigeria squandered the oil money on frivolities and became poor.
He narrated how the Malaysians took palm seedlings from Nigeria and has become the highest producer of palm oil in the world while the natural owner of the product [Nigeria] trails far behind.
"Well, we are Nigerians, what we are celebrating is Independence Day and nothing more. The reason is that we cannot sincerely point out one thing that we have independently achieved", he said.
Meanwhile, a top Immigration Officer, who pleaded anonymity, noted that Nigerians were leaving the country in droves for other parts of the world due to bad governance..
According to him, passport offices throughout the country are busy everyday attending to applicants who want to leave the country with their families in search of greener pasture.
A political scientist and lecturer at the Ignatius Ajuru University of Education (IAUE), Port Harcourt, Dr Oboada Alafonye Uriah, said Nigerians are wallowing in a vicious cycle of development.
''You prove to be developing, but you improve by six steps forward and then you move seven steps backwards. So, are we really making progress? No, we are not''.
He lamented the high level of insecurity, economic hardship and poor standard of education in the country.
''Nigeria has depreciated to the level that every right thinking Nigerian should be worried about whether we have the country Nigeria or not. In fact, Nigeria has failed. By all standards, we have failed'', he lamented.
As a way forward, Uriah advocated transparency and accountability in governance, saying once there is sanity at the top, it will permeate every sector,
Another respondent, Barrister Sunny Igwe, who is a legal practitioner, said Nigeria at 62 is painful ''because we appear visionless''.
He said that in spite of Nigeria's abundant human and natural resources, the country is wallowing in misery and penury due to what he called ''visionless leadership''.
He wondered why the country keeps on spending trillions of Naira on fuel subsidy when we should have used the money to fix the nation's four refineries.
He, therefore, urged Nigerians to elect good leaders who have the potentials to move the nation forward.
Speaking in the same vein, a banker, Erasmus Amakiri, described Nigeria at 62 as a complete failure.
He said Nigeria is going backwards in the area of economy, power supply and job creation.
''Beside this, Nigeria is owing a debt that even our great-grand children can not pay off. Over N4trillion. That's crazy. We are not making progress, for me, Nigeria is a complete failure.
''It's my country. I love it, but then, the leaders are not helping us. At 62, we are supposed to be grown-ups but we are still like babies'', he said.
A Medical Doctor and Head of Department, Pharmacology, Rivers State University (RSU), Dr Ekene Woke, also hit Nigeria below the belt.
According to him,''there is nothing to celebrate or remember about it. A 62 year-old is a full grown man and should be able to correct his mistakes but to Nigeria, the reverse is the case. We have learnt nothing from our past mistakes. The country is at war at itself. Citizens are being killed every day and government can only give excuses at every time.
''Nigeria at 62 is a complete failure. Which area is left out? Is it water? Water is a basic necessity of government but people are using borehole for their water supply. Is it security? People are building up vigilantee. The state police has been shut down by people who are benefiting from the system. It's only Nigeria that copied the federal system from the USA but only removed the part of state police for reasons that people don't understand.
''However, the only thing we can celebrate in Nigeria is that the country has not divided. But the unity must have reasons to make the citizens happy. If we have been divided, things would have been much worse than this. So, we only have celebration of unity.
In his own view, President, National Association of Surface Tank Oil and Gas Retailers of Nigeria and Professor of Engineering, King Onyeche Promise Obinna, said that Nigeria has not got it right with leadership.
He said Nigeria needs a purposeful and creative leadership that could turn things around for the better, noting that the ability to provide policies of governance that will generate and recreate wealth and make it envy for all nations is lacking.
However, Prof Isaac Zeb-Bipi of the Rivers State University, said Nigeria has experienced some positive changes in the area of education.
''At least, now we can talk about having more institutions both at the primary, secondary and tertiary levels. We can talk about the introduction of private institutions to complement public schools. We can talk about producing a good number of our citizens through these institutions for them to be able to read and write'', he said.
He, however, said that the nation's education could have done better in the area of infrastructure and manpower if right policies were put in place.
''Yes, we could have done better in terms of having schools that are well equipped, we could have done better in terms of having products of these schools that are properly and thoroughly educated, we could have done better by having education providers properly catered for, we could have done better by having our institutions meet the demands of industries'', he said.
Zeb-Bipi hailed the state of infrastructure at the Rivers State University, attributing it to the visionary leadership of Governor Nyesom Wike and the pragmatic leadership of the Vice Chancellor, Prof Nlerum Sunday Okogbule.
BY: Tonye Nria-Dappa, Lady Godknows Ogbulu, John Bibor,
King Onunwor, Susan Serekara-Nwikhana & Oreoluwa Adigun
15 Judges Face Probe Over Alleged Misconduct
No fewer than 15 Judges of the Federal and State High Courts are in trouble over alleged misconduct occasioned by petitions from individuals and corporate bodies.
Already, the National Judicial Council (NJC) has set up high-powered probe panels to investigate alleged gross misconduct allegations brought against them.
The probe panels are to determine the culpability of the judges in the various petitions filed against them.
However, the NJC did not name the judges to be probed, their divisions and specific nature of their alleged offences.
It, however, revealed that the council dismissed petitions against 51 judicial officers of the Federal and State High Courts for either lack of merit, being subjudice, or being matters for appeal or that the concerned judge had retired from service.
A statement by the NJC issued by Director of Information, Mr. Soji Oye, last Friday, in Abuja, confirmed that the decision to investigate the alleged erring judges was taken at the council's 99th meeting presided over by the Chief Justice of Nigeria, Justice Olukayode Ariwoola.
The decision, the NJC said, was sequel to the submission of recommendations of three Preliminary Complaint Assessment Committees, which considered 66 petitions forwarded to them by the council from all over the federation.
The statement explained that the council was formally presented with the reviewed Judicial Information Technology Policy, which established the general requirements and responsibilities for the Nigerian Judiciary systems and information.
"The policy provides for guidance of Courts and Judicial Bodies in protecting Confidentiality, Integrity and Availability (CIA) of Judiciary function and process.
"It also stipulates guidance for acceptable use of system, services and technologies as well as provisions for secure storage of judicial data and recovery processes in the event of emergencies or distress.
"Similarly, it further provides guidelines and incident management policies, including Data Centre deployment and use policies.
"The scope is intended for all Courts and Judicial Bodies in Nigeria, including staff of the Nigerian Judiciary, employed or contracted to any Judicial Body handling information that is generated, received, stored, transmitted, or printed.
"It encompasses all personal or Judiciary identifiable data held in their Courts and Judicial Bodies' systems and process, including supporting mechanisms and technologies for managing such data at rest or in transit.
"All staff are expected to comply with the policy and associated standard protocols and procedures that have been put in place to support the document.
"The policy is applicable to all courts unit, departments of all Judicial Bodies in the Nigerian Judiciary.
"Council noted appointments of judicial officers recommended for appointment at the last meeting who have been sworn–in as Judges of Federal and State High Courts.
"Reports from Standing and ad-hoc Committees of the Council were also presented at the Meeting as well as notifications of retirement of 16 judges and notification of death of a judge from the Federal and State High Courts," the NJC said.
Expose Govs Pilfering LG Funds, Wike Dares Buhari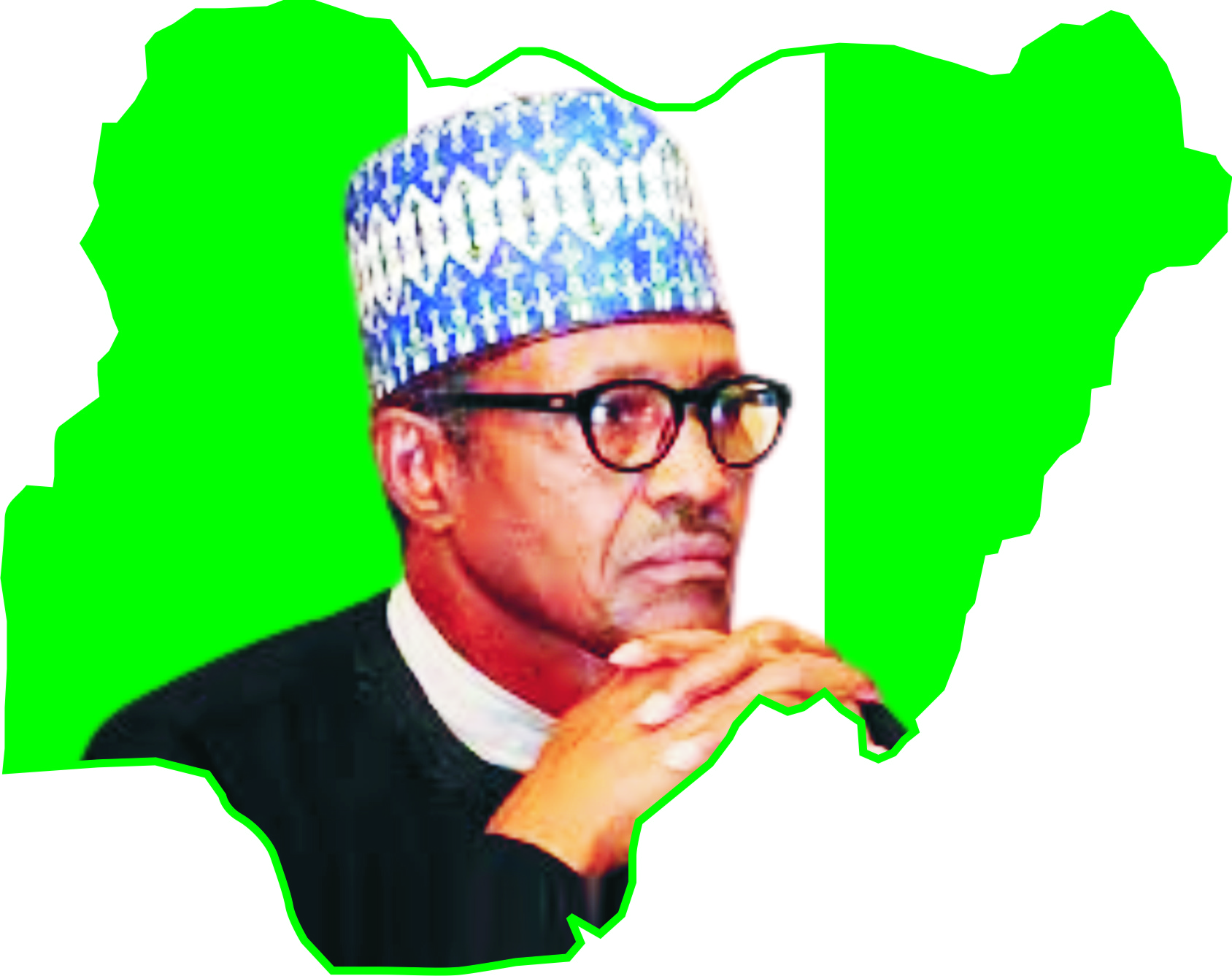 Rivers State Governor, Chief Nyesom Wike, has dissociated himself from state governors who dip their hands into local government funds received from the Federation Account.
Wike was reacting to the accusation by President Muhammadu Buhari that governors had continued to deliberately deplete remittances released to various LG councils in their states.
The Rivers State governor, who spoke at the inauguration of Mgbuosimini Ring and internal roads in Rumueme Kingdom of Obio/Akpor Local Government Area, last Friday, said the generalisation done by Buhari was unfair.
The governor stated that since 2015, he has never had any reason to tamper with local government funds.
He, therefore, challenged Mr President, as a true leader, to tell Nigerians those governors pilfering council funds.
"You said the governors are taking local government funds. I want to say in the name of almighty God, I have never touched local government funds one day.
"I have never, and I have no reason to do that. So, Mr. President, tell us who are those people. You know them, tell us. It is not good to make class defamation by saying governors. Please, I am not one of those governors.
"So, Mr President, please, spare me, tell Nigerians that the Integrity Governors are not part of them. We have integrity. And do us a favour to announce all those state governors that are taking local government money because you have the records."
Wike emphasised that when he was a council chairman under the administration of Dr. Peter Odili, the governor then never touched their funds, adding that that was an example he had continued to practice.
He noted that ordinarily, most of the road projects his administration had constructed should have been done by local government councils, but quickly stressed that he has never asked any council for partnership to fund any project.
"When I was chairman of local government under Dr. Peter Odili, he never touched one Naira of local government funds. When I was chairman, nobody touched my funds, and I see no reason why I will begin to touch other people's funds."
Wike explained that his administration had also given optimal consideration to the payment of pension and gratuity.
According to him, over N3billion was spent monthly by the state government to cater for that concern.
Commenting on the Mgbuosimini roads, Wike said the inauguration event was remarkable because he had always enjoyed over 98percent support from the Rumueme Kingdom.
"In Rumueme Kingdom, I have always had 98percent support. And I have told them, there is nothing within my powers that I can do, and I will not do for them."
The governor recounted that he had sited Dr. Nabo Graham Douglas Campus of the Nigerian Law School, the Judges' Quarters, relocated the state's abattoir from Trans Amadi to the Rumueme Kingdom, as well as elevated the traditional stool to first class status.
"It is the benefit and dividend of democracy. So, you have done well for me. I will never turn my back against you. Rumueme people, God will continue to bless you for all you have done for me in my political career."
Wike also spoke about the employment into the state civil service soon, and assured Rumueme people of filling their quota.
The governor also urged them to extend their support to the Peoples Democratic Party (PDP) governorship candidate, Sir Siminialayi Fubara and all senatorial, House of Representatives and State Assembly candidates of the party in the 2023 elections.
Performing the inauguration of Mgbuosimini Ring and internal roads, Benue State Governor, Dr. Samuel Ortom, aligned with Wike that Buhari should name the governors misappropriating local government council funds.
He noted that by delivering such road project to the community, Wike had improved the wellbeing of the people.
"Governor Wike, I want to thank you for setting the pace in project execution. God will bless you. Like has been said, the essence of government, apart from providing security for life and property, is to ensure welfare, which you are doing here."
Ortom mentioned that commissioning of projects was one virtue he learnt from Wike.
This, he said, has helped him to be more visible and seen to be a governor who delivers projects too.
"One thing that I can say, amongst others, that I have learned from my brother, the governor of Rivers State, is his commissioning of projects. Because if you don't do it, your enemies will go out there to say this is the project they had done.
"And this is the blackmail that I faced back home in Benue State until Wike told me that look, you have to start commissioning projects."
Providing the description of the project, Rivers State Commissioner for Works, Dr. Dakorinima Alabo George-Kelly, said the Mgbuosimini Ring and internal roads project was approximately 6km long, with an average width of 7.3meters and 8km of drains length, with 100millimetre asphaltic thickness.
George-Kelly emphasised that the roads were built to last for a long time, and offers such benefits of improving the value of property in the area, ease traffic flow and serve as an alternate traffic route for the people.
In his address, Chairman of Obio/Akpor Local Government Area, Barrister George Ariolu, recalled that before the roads were reconstructed, most businesses and tenants left the community because of the deplorable condition of the roads.
He noted that the situation now, was a return of the bustling commercial activities and delightful socio-cultural life.
Speaking on behalf of the contractor, Ferotex Construction Company, Mr. Jack Afara, said the roads had been done with highest standard of road construction.
He thanked the Rivers State governor for entrusting the company with the project, and several others.
RVHA Passes 2023 Appropriation Bill Of N555bn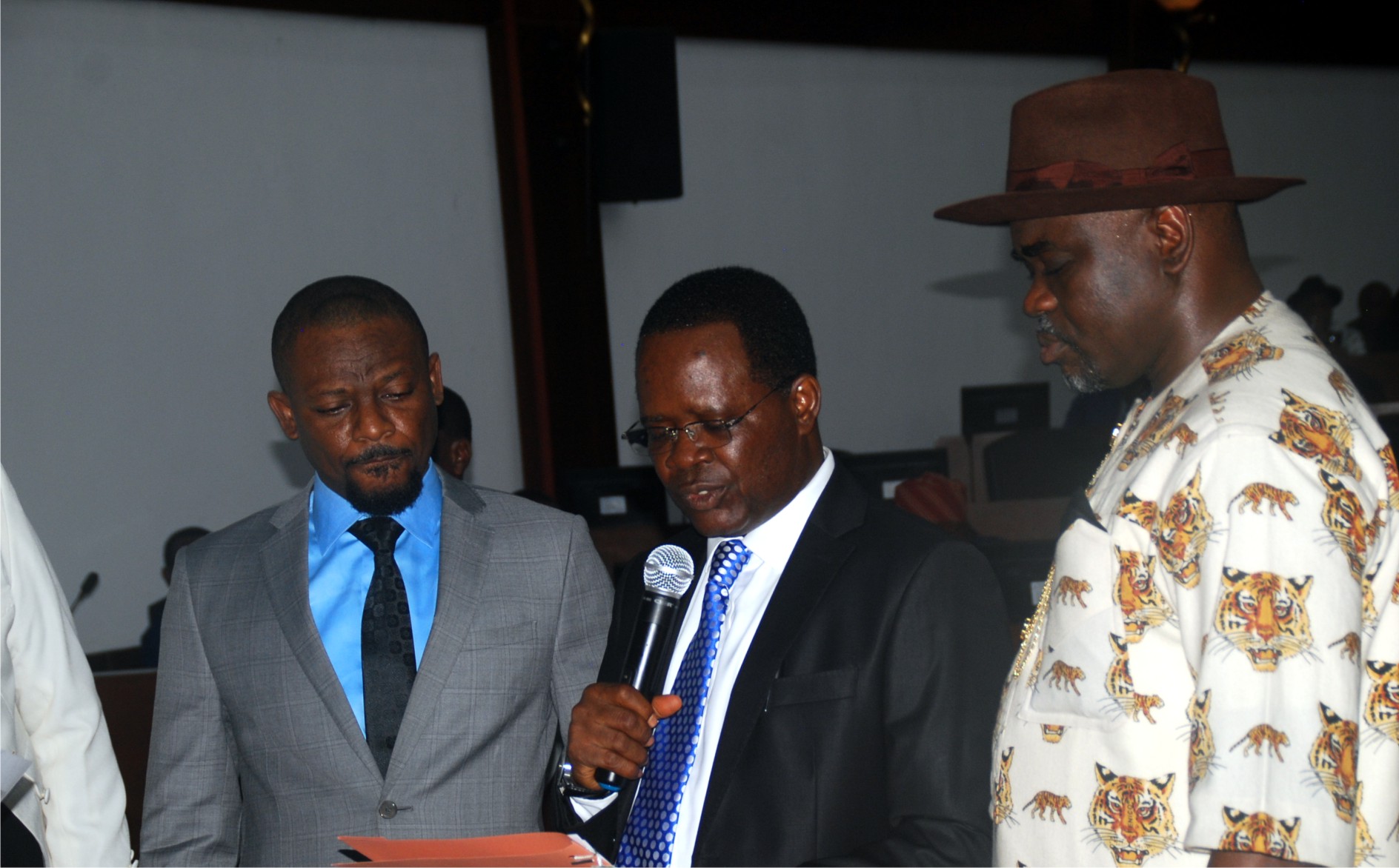 Less than two weeks after the Rivers State Governor, Chief Nyesom Wike, presented the 2023 Budget, the state House of Assembly has passed the 2023 Appropriation Bill after it was adjusted from about N550billion to over N555billion.
The Speaker of the House and who also chairs House Committee on Supplies, Hon Ikuinyi-Owaji Ibani, during a debate on the bill, last Friday, granted leave to adjust the budget estimate after scrutinising the report submitted by the Chairman, House Committee of Appropriation, Hon. Enemi Alabo George, to accommodate some items not captured in the budget, which include registration of West African Examinations Council (WAEC) for students of Rivers origin and the take off of the Justice Mary Odili Judicial Institute.
The Leader of the House, Hon. Martin Amaewhule, representing Obio/Akpor Constituency 1, who led the debate on the report of the House Committee on Appropriation, said the House was empowered to make adjustments, where necessary, in the appropriation estimate before passage.
Also, member representing Obio/Akpor Constituency 2 and Chairman, House Committee on Works, Hon Michael Chinda, in his submission, said during the budget defense with MDAs, it was observed that some of the projects listed in the budget by the Ministry of Works in the last budget had not been awarded, and advised that such projects should be awarded or be removed totally from the 2023 budget estimate.
While ruling on the debate, Ibani, said that the budget would enhance more projects for the people of the state.
All members voted for the passage of the budget while the House adjourned sitting to Tuesday.
By: Ike Wigodo