Most Impressive Sporting Facilities in Nigeria Ranked
Nigeria is home to some of the world's greatest athletes, so it stands to reason that it should also be home to some of the best sporting facilities in the world. Whilst other countries may have more money pumped into their facilities, there is perhaps nowhere as proud of it as Nigeria. We've rounded up some of Nigeria's most impressive sporting facilities, whether that's because of their history and heritage, their state-of-the-art facilities, or some of the sporting events that have been held there in the past. So, without further ado, here are some of Nigeria's great sports grounds.
The Moshood Abiola Stadium
The Moshood Abiola Stadium is probably Nigeria's most famous sports stadium, having been used for many decisive football matches over the years. Most recently the stadium was in the news as it held the tense battle between Ghana and Nigeria as both teams played to try and secure a place in the World Cup Qualifiers. Despite Nigeria being the favorite to win, it was Ghana who would take home the crown. This sparked outrage in the crowd and led to some less-than-desirable behavior from Nigeria's supporters. However, it seems that both teams have moved on from that and Nigeria are now setting their sights on a friendly game against Algeria. With the contest being held in Algeria, the home team has been performing well, but the odds are still close on all of the top betting sites. If you're looking to place a bet on the action then SBO has provided an insight into some of the best sites to use and the offers that they have available for new sign-ups.
Lagos National Stadium
Next up is a mention of a stadium that was once truly great. The Lagos National Stadium has a capacity of 55,000 just 5000 less than the Moshood Abiola Stadium that we've just talked about. It's thanks to this huge capacity that it too has been used a host for many major football matches including several FIFA World Cup qualifying matches, the 2000 AFCON final and most notably the 1980 AFCON final. It was in this last match that despite the official capacity of the stadium, some 85,000 people attended the ground to watch, quite a squeeze. As well as being a popular football stadium, the venue also has an Olympic-size swimming pool, a huge athletics facility, and space for rugby, wrestling, boxing, and volleyball too. Despite this, the stadium has been allowed to fall into disrepair since 2004. Nowadays you are more likely to find squatters there than international football players, which is a real shame. It would be wonderful if the National Sports Commission succeeds in its mission to bring Lagos National Stadium back to its original heights.
Teslim Balogun Stadium
Just across the road from the Lagos National Stadium is a stadium that's proving just how important grassroots football is in Nigeria. The Teslim Balogun Stadium serves as the main stadium for First Bank FC and often plays host to youth tournaments, including the 2009 FA Cup Final. The stadium itself, as any football fan will have noticed, is named after Teslim Balogun, a true giant of Nigerian football. Despite its name, the stadium is also used for other sports, though football is certainly what it was primarily designed for.
Akwa Ibom International Stadium
The final spot on the list goes to the Akwa Ibom International Stadium. This stadium is one of Nigeria's few all-seat stadiums, making it the perfect spot for those who enjoy watching sports in complete comfort. You'll find this stadium in Uyo, as it serves as the home ground for the Nigerian Super Eagles. It's by far the newest stadium on the list, with the build being finished in 2014. The architect, Julius Berger, was instructed to spare no expense in making this stadium one of true luxury and he achieved it. Berger based his design on the beautiful Allianz Arena, including 30,000 seats in his ultra-modern vision for Nigerian football. Of course, it's not just football that you can watch at the stadium, it also plays host to many different sports as well as cultural events.
Betting Tips For The World Cup In Qatar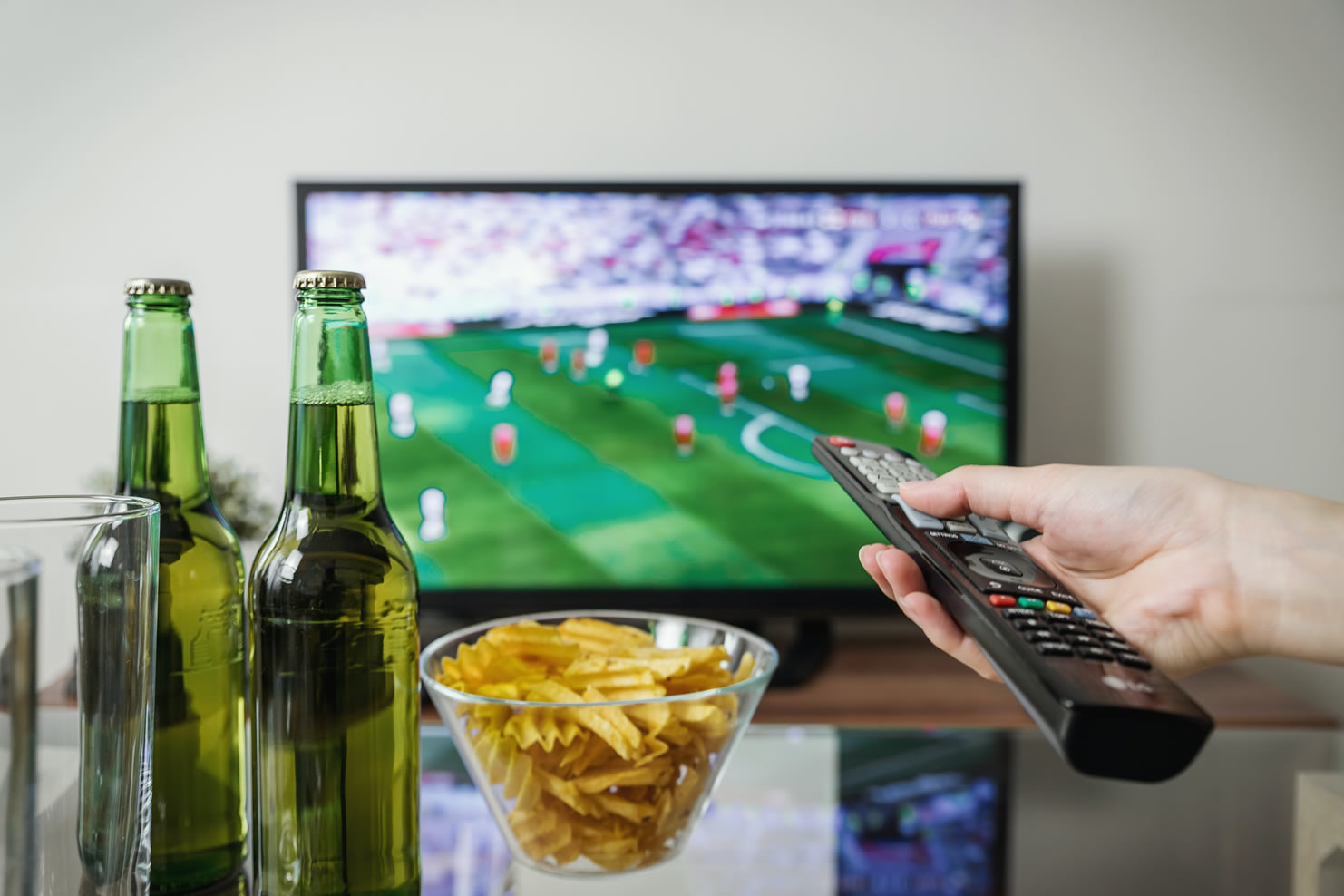 In this season, we are blessed with many soccer games at the World Cup in Qatar. If you are a football enthusiast, then you definitely spend hours in front of your TV watching those games. If you want to make the watching experience better, you can try betting on the games. When it comes to sport betting, there are many options you can try, but if you are new to betting, you may get a bit confused. This is exactly why in this article, we are going to show you some of the best betting tips for the World Cup in Qatar.
Try Simpler Bets
When it comes to sports betting, there is a lot of strategy involved. And while some people may be able to make complex bets with ease, it's always best for rookies to stick to simpler ones. The reason for this is that complex bets can be quite confusing and difficult to keep track of. Not to mention, the more complex the bet, the higher the risk. So, if you're just starting out, it would be best to stick to simpler soccer bets, such as money line or point spread bets. As you become more experienced, you can then start exploring other types of bets like parlays and prop bets. But for now, it's best to keep things simple.
Have Your Own Betting Schedule
During the World Cup, it is easy for people to put money on all of the games that are played on a Friday, for example. They are simply not patient enough to wait for the games on Monday, even though those games are much better betting options. If you want to be successful at soccer betting, you should not do this. Sure, it would be more interesting to put your money on every single game during the day, but that is not always the best option. Wait for the games you know and then bet. This way, you will better your chances of winning.
Read The News
The World Cup lasts for a month and that means that many things can change during that time. Some people can get injured, while others can get red cards. That can change the future of the World Cup and it is definitely important for your betting decisions. This is why you need to read the news every day if you want to win the bet.
These are some of the tips for newbies who want to try soccer betting during the World Cup.
Call of Duty Cold war vs Vanguard, which were more liked and why?
The most recent game in the renowned Call of Duty series is COD Vanguard. And judging by the number of players who are actively playing, it is extremely well-liked. COD Vanguard, which is based on the World War II era, is a favourite among gamers who enjoy playing tactical shooter games with entertaining features. It is clear that COD Vanguard is a step up from Black Ops and has proven to be effective on all fronts. Even with COD Vanguard hacks with aimbot and cheats, it is still usual for new players to have trouble in this game, especially in Ranked Mode.
Call of Duty's Vanguard brought us back to World War II while also carrying on the Dark Aether plot. Therefore, this COD game is jam-packed with a thrilling campaign, crazy multiplayer matches, and zombies. Vanguard's frantic multiplayer mode is suitable for both an experienced expert and a lucky newcomer.
Avoid wasting time on the fundamentals if you want to have the best possible "game" experience. You can avoid the mistakes that other gamers made because many have already advanced. Here are some of the greatest Call of Duty Vanguard advice for new players in light of that.
Communication
It goes without saying that good communication is essential for success in Call of Duty games, which are typically team-based. It holds true for all squad-based PvP first-person shooter games. In a team game, you can't afford to try playing alone, especially if you're just starting out.
Consider the Search & Destroy mode, where the goal is to plant the bomb in a specific spot. You would have to coordinate with your team on where to put the bomb and even defend it from being defused.
Do not play by "default"
Do not enter the battlefield and immediately begin firing with the preset settings. The default sensitivity may be either too "stiff" or too "smooth" depending on your playstyle and controller. Try to find a sweet spot for both vertical and horizontal sensitivity between 4 and 8.
You need to be able to control the weapon well if you're ADSing. The controller you have a lot to do with the ADS sensitivity multiplier. You must test many levels in a match before settling on one that seems comfortable.
You should disable the vibration to save some battery. The continual buzzing could become annoying for some people. You can experiment with other layouts if you're unsure of the ideal one.
Develop strategies as a Team
You must develop plans after choosing your team. Players in Call of Duty: Vanguard are brutal. The other team is always watching for your every move in order to seize the opportunity to attack you.
Therefore, make sure you guys have a strong plan before starting the actual game. Choose a leader from among yourselves so that you may all adhere to a single directive. But make sure the leader has sufficient experience and understanding of all the rules and regulations of the game.
Additionally, make sure that everyone on the team has the same attitude and adheres to the rules without harbouring any grudges.
Vanguard positioning is vital
Positioning yourself in Vanguard is crucial. The entire team must exercise caution when positioning themselves and selecting their points of attack. The most typical error players make is to rush into close battle with the opposition.
The group should exercise caution and make thoughtful selections. Position yourself such that the enemy cannot see you but you can observe their movements. Shoot whenever you see an enemy without cover.
Use your weapons smartly
Since the game in question is another COD instalment, it should go without saying that selecting your weaponry can be very important. You cannot simply choose any pistol for your match without giving it careful thought. It is advised to use assault rifles, SMGs, or even shotguns for close-quarters and medium-range combat. If you prefer long-range shooting, you might prefer to use snipers and LMGs.
Additionally, you should never, ever avoid the weapon XP that each gun has. It could be really important while deciding which weapon to use. You may unlock more attachments as your XP level increases.
Top-Notch Marketing Techniques Used by Online Casinos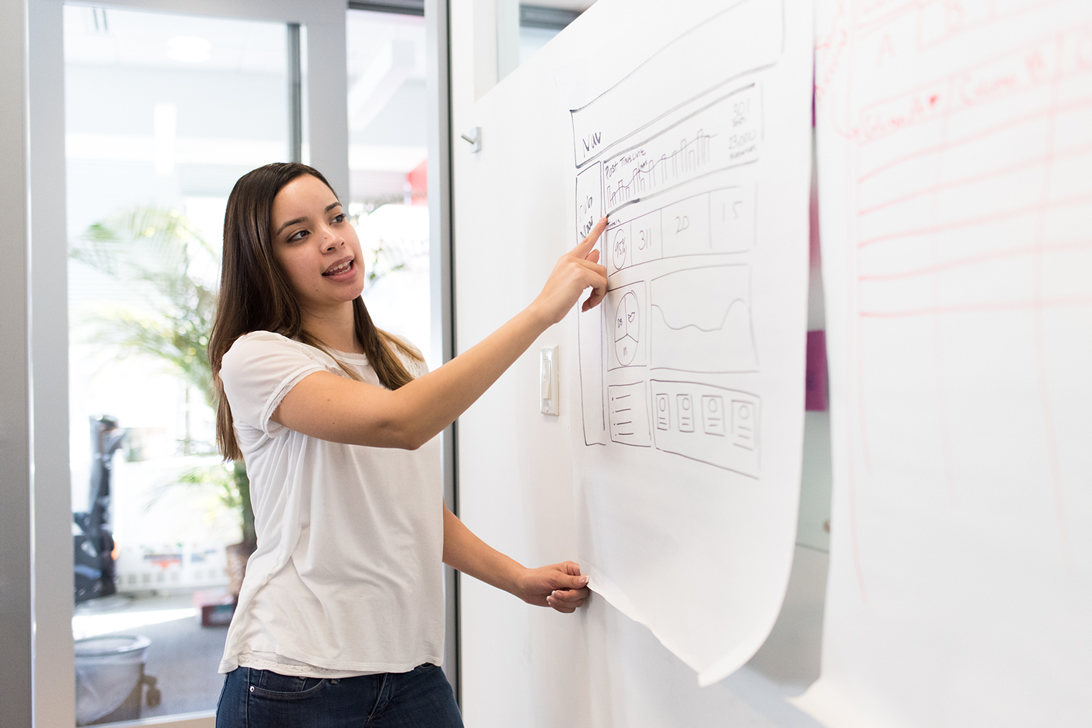 No matter what type of casino game you like to engage in, creating an online casino account is always a good idea. Today, there are numerous online casinos that you can select to sign up for an account. If you're to choose which casino platform you want to play on, you'd most likely pick the popular ones.
That's because even if you've not visited any online casino sites before, you'd have come across some of their ads. Popular casinos are great at marketing their platforms, to ensure they attract and retain potential gamers.
Here are the best marketing methods for online casinos:
Blogs
The first thing most casino players look for in an online casino is reliability. Popular online casinos realize that creating a blog is crucial for presenting a platform as trustworthy.
These blogs are usually updated with various events in the casino world, developments in the casino space, or even techniques to increase winning percentages when engaging in casino games.
Social media
In 2022, more than half of the world's population leveraged social media for various purposes. Facebook has more than 3.8 billion active users, and Instagram has about 1.5 billion.
You can reach a lot of casino gamers using social media networks for advertisements. Social media is especially great for online casino platforms since they allow users to give reviews. This way, you can improve different aspects of your platform based on the positive criticisms received.
Email
Email is an underrated marketing medium that popular casinos utilize to get new customers to their platforms. To create an account on any casino platform, you'll need an email.
Most casinos keep these emails to send promotional offers and bonuses to their customers. Email is also one of the best channels to convert new casino gamers to loyal customers.
SEO
Since there are many online casinos, several platforms are looking to improve their search engine rankings for popular keywords. When some new players want to sign up for an online casino, they could type the search term 'online casino' into Google.
Most often, searchers would click on one of the first results they see and generally don't go past the first page. That's why online casinos use SEO techniques to reach the first page on various search engines.
Even if you're not used to the casino gaming space, there's a good chance you'll be able to mention a couple of online casinos. That's because of the great marketing techniques popular casinos use. These marketing methods include creating blogs, boosting SEO, advertising on social media, and email marketing.