Five Nigerians, 29 Others Get 3rd GNI Innovation Challenge Awards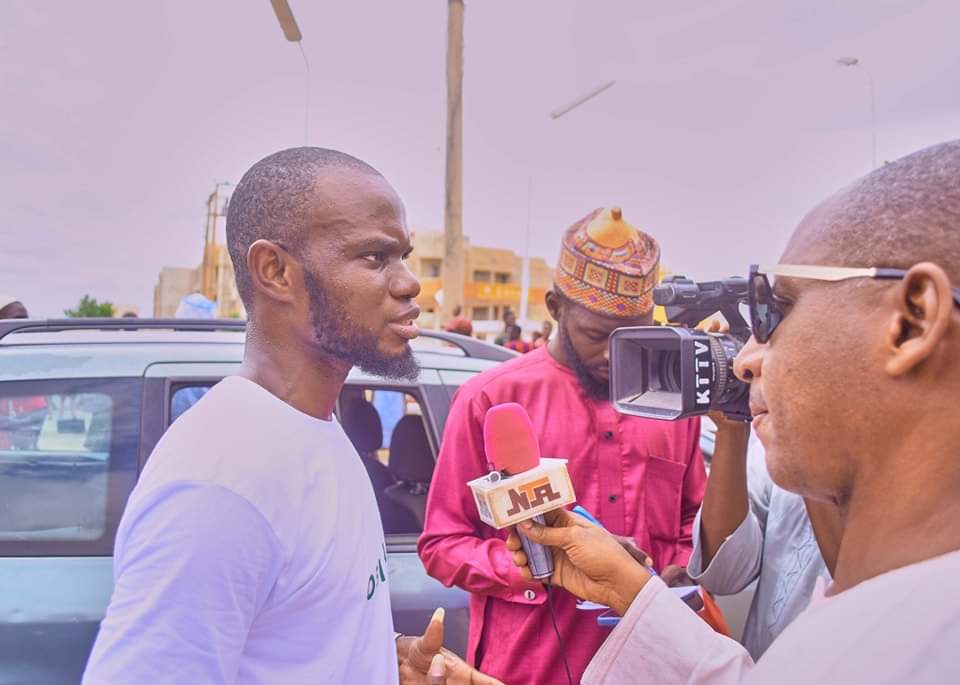 Global tech giant, Google, yesterday, announced five Nigerians and 29 other recipients of the third Google News Initiative (GNI) Innovation Challenge drawn from Africa, Middle East, Israel and Turkey.
Head of Innovation, Google News Initiative, Ludovich Blecher, said in a statement that the recipients were selected for their initiatives in promoting diversity, equality and inclusion in the journalism industry.
Blecher said the 34 projects of the recipients from 17 countries were chosen to receive $3.2million in funding.
He said the GNI innovation challenge was part of Google's $300million commitment to helping journalism thrive in the digital era.
According to him, GNI has seen news innovators step forward with many exciting initiatives, demonstrating new thinking.
"This year, we seek to broaden our criteria to include digital innovation initiatives that promote goals like reader engagement, new reader income, subscriptions, disinformation, among other things.
''Following a thorough assessment, a round of interviews, and a final jury selection, 34 projects from 17 countries were chosen to receive $3.2million in funding.
''The recipients met all the five criteria requirements including impact on the news ecosystem, equity and inclusion, inspiration, innovation, diversity, and feasibility," he said.
According to him, some of the recipients include Kenya's WANANCHI Reporting, Nigeria's Dubawa, and South Africa's Quote This Woman+.
He said that WANANCHI Reporting provided features that allowed both the unserved and underserved Kenyans from remote and excluded areas to tell their stories.
He said the features of the unserved and underserved highlighted diversity in a manner that avoided misrepresentation by allowing them to contribute to the news ecosystem, through their technology-driven interactive platform.
Blecher said that Nigeria's Dubawa was a digital platform that helped newsrooms source and license quality images from local African photographers and photojournalists.
He said that starting with Nigeria, ATLAS looked to host relevant news images and editorial images, curated from local African photographers and photojournalists which anyone could instantly download.
He said that South Africa's Quote This Woman+, an interactive online database solution and tool, helped journalists and newsrooms to efficiently access diverse expert sources for their news coverage.
According to him, the database provides a growing community of African women+ experts from all fields, including science, public health, economic policy, politics, education reform, environmental justice and more.
Blecher said the 2022 challenge received a total of 425 submissions from 42 countries, representing a 27per cent increase in total applications.
He said that notably, there was a significant increase in applications from news organisations undertaking fact checking activities at 118 per cent when compared to previous innovation challenges in the region.
He said the proposed projects which used artificial intelligence (AI) and machine learning (ML) also showed significant growth 92per cent reflecting a trend to embrace cutting edge new technologies and data.
He said that recipients were from South Africa, Kenya, Morocco, Nigeria, Congo, Burkina Faso, Egypt, Niger, Uganda and Burundi.
Emirates Suspends Flights To Nigeria From Sept
Emirates Airlines, yesterday, announced the suspension of its flight operations in Nigeria from September 1, 2022.
It said the suspension became necessary following its inability to repatriate its funds from Nigeria.
International carriers operating in Nigeria have repeatedly complained about their inability to repatriate funds to their home countries.
They have raised this concern on many occasions with officials of the Federal Ministry of Aviation, as well as those at the finance ministry.
Blocked funds belonging to these airlines have risen to about $600million, as this is due to the inability of the Central Bank of Nigeria (CBN) to make the United States dollar available for the carriers to repatriate.
In its statement, yesterday, Emirates Airlines stated that it "has tried every avenue to address our ongoing challenges in repatriating funds from Nigeria, and we have made considerable efforts to initiate dialogue with the relevant authorities for their urgent intervention to help find a viable solution."
It added, "Regrettably there has been no progress. Therefore, Emirates has taken the difficult decision to suspend all flights to and from Nigeria, effective September 1, 2022, to limit further losses and impact on our operational costs that continue to accumulate in the market.
"We sincerely regret the inconvenience caused to our customers, however, the circumstances are beyond our control at this stage. We will be working to help impacted customers make alternative travel arrangements wherever possible."
It, however, noted that should there be any positive developments in the coming days regarding Emirates' blocked funds in Nigeria, the airline would, of course, re-evaluate its decision.
"We remain keen to serve Nigeria, and our operations provide much-needed connectivity for Nigerian travellers, providing access to trade and tourism opportunities to Dubai, and to our broader network of over 130 destinations," the global carrier stated.
RSNC GM Tasks Medical Practitioners On Emerging Pandemics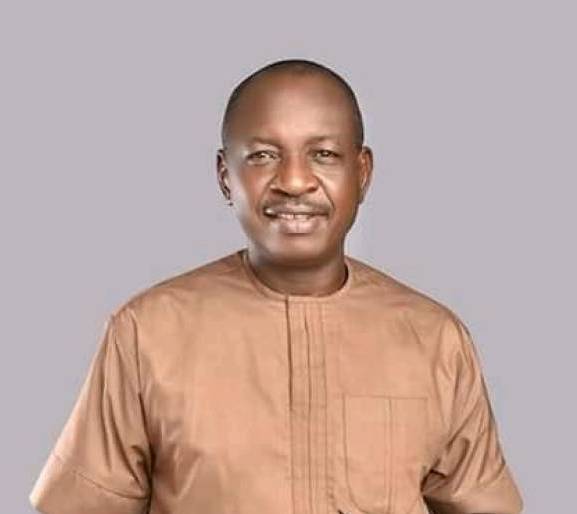 The General Manager of the Rivers State Newspaper Corporation, Publishers of The Tide Newspaper, Chief Ernest Chinwo, has called on medical practitioners in the country to assist the government find workable solution to the array of emerging pandemics, including COVID-19, Lassa fever and monkeypox currently ravaging the country.
Chinwo said this in his office during a courtesy call by organisers of the Rivers State Joint Health Summit 2022.
Represented by the Acting Chairman of Editorial Board and Supervising Editor, Mr Nelson Chukwudi, the general manager also stressed the need for the health professionals to come up with private sector-driven health insurance scheme for the country.
He said that it also behoves on them to pool resources together with a view to building mega hospitals in the country to stem the tide of medical tourism abroad while at the same time curbing brain drain.
The general manager also tasked them to check the incidence of quackery in the medical profession.
Chinwo commended them for the proposed summit, assuring of the cooperation and support of the corporation, especially in providing adequate coverage to their activities.
He said the corporation, since inception has been on the forefront in publicising health issues, stressing that it was against this background that a page was dedicated in The Tide newspaper for health, and called for medical experts to contribute to the robustness of content on the page.
He further noted that beside newspaper publishing, the corporation also does all kinds of commercial printing jobs, and solicited patronage from the health professionals.
Earlier, Secretary General of the Rivers State Joint Health Summit, Dr. Joseph Olawuyi, said the summit with the theme "Repositioning HealthCare services in Rivers state" earlier proposed for the 22 to 26 of August 2022 was moved to October 2022 to ensure mass participation by both government and non-governmental organisations.
Olawuyi said the summit which is being put together by private medical practitioners in partnership with government aims at refocusing the health sector for quality service in the state.
He said a lot of people both within and outside the country have started registering for the summit.
According to him the event will also be used to train health practitioner's on biomedical engineering as well as encourage the utilization of abundant medical equipment by practitioners.
He urged for a health bank in the country to create access to soft loans by health practitioners.
Olawuyi said the event which will be declared open by Governor Ezenwo Nyesom Wike will be attended by people from all walks of life including members of the armed forces amongst others.
By: John Bibor & Oreoluwa Adigun
FG Spends N18.69bn Daily On Subsidy, Minister Confirms
The Minister of Finance and National Planning, Zainab Ahmed, has disclosed that Nigeria spends N18.69billion daily on petroleum subsidies.
She stated this, yesterday, when she appeared before the House of Representatives ad hoc committee investigating oil subsidies.
The minister claimed Nigeria consumes 64million litres per day, and that the figure could have been influenced by smuggling.
Ahmed said the executive is also concerned about the increment in daily consumption.
She noted that some of the products are being smuggled outside the country, adding that during COVID-19 locked down, daily consumption dropped significantly.
She stated that the president alone cannot take the decision on removing subsidy, insisting that there must be a multi-stakeholder approach, including all political parties, who must sit to make the decision.
The minister disclosed that the landing cost of petroleum is N448 per litre and that the NNPC takes care of the rest through under recovery.
She further said the Federal Executive Council has also expressed worry about the figure presented by the NNPC, adding that as the Minister of Finance, she has no access to the bank statement of the NNPC.
The Chairman of the Committee, Ibrahim Aliyu, questioned the figure provided by the minister.
Aliyu said even during the COVID19 locked down, Nigeria was still consuming high volume, which according to him was not logical.
He claimed the daily petroleum consumption was about 32million litres.
But the minister responded that she is not sure whether daily consumption has doubled and not also sure if the total number of vehicles in the country has doubled in the past 10 years.