Tackling Nigeria's Population Time Bomb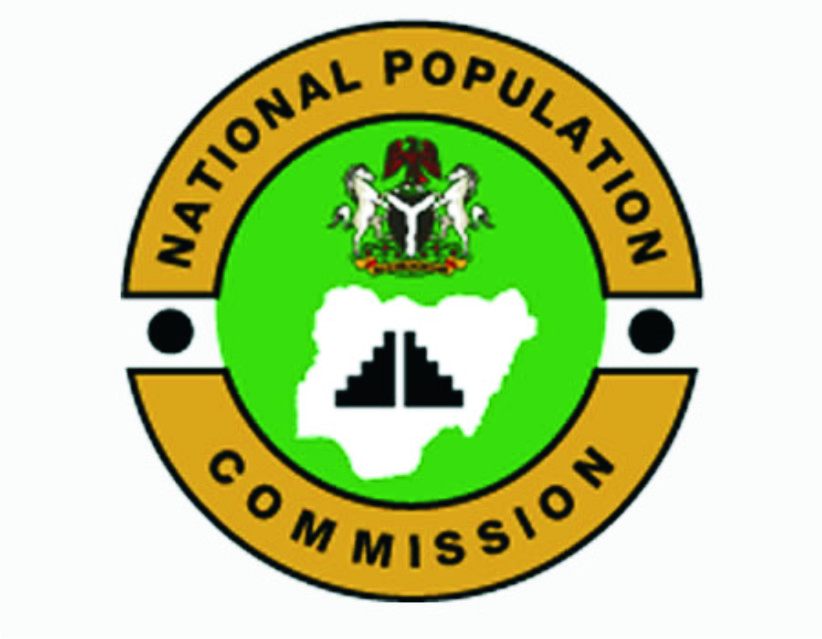 As countries all over the world celebrate World Population Day (WPD) today, the demand for national governments to educate the masses on the hazards of unchecked population increase has become expedient. World Population Day is observed to draw the attention of the public to the primacy of population questions and the necessity to curb overpopulation. Inspiration for this day is drawn from the interest that was raised by "Five Billion Day" on July 11, 1987. This was the day when the world's population reached 5 billion.
This year's theme is, "Towards A Resilient Future for All—Harnessing Opportunities and Ensuring Rights and Choices for All". WPD aims at enlightening the masses on several population questions such as the importance of family planning, gender equality, poverty, maternal health, human rights, among others. Specifically, the fundamental aim behind having a World Population Day is to direct attention to the consequences of population problems and how they impact overall development plans and programmes.
Over 200 years ago, in 1804, the world population first reached 1 billion people. It took 123 years to double to 2 billion (1927) and a quarter of that time (33 years) to reach 3 billion (1960). Fifteen years later (1975), the world population climbed to 4 billion, and another 12 years (1987) brought the number of people in the world to 5 billion. Six billion came just before the new millennium (1999), and the 7 billion milestone was passed in 2012.
The world population currently stands at 7.6 billion (mid-2017) and is projected to reach 8.6 billion in 2030. It is increasing by approximately 83 million people each year (1.1 per cent), and prevailing estimates expect the world to contain more than 11 billion people by the turn of the century. Family behaviour affects population growth. Fertility, mortality, and child survival rates all directly contribute to the number of people on our planet. Furthermore, population matters cover numerous areas like family planning, gender equality, and environmental impacts to human rights concerns.
Over population is a crucial issue, especially contemplating that world resources are debilitating at an unsustainable rate. Awareness about the effects of overpopulation on development and nature is emphasised. The expanding population also sheds light on health problems encountered by women during pregnancy and childbirth, making the need for family planning, gender equality, and maternal health more critical than ever.
The growing population remains a concern since it is associated with global warming, resource depletion, pollution, malnutrition and the possible spread of fatal diseases.  That is why the United Nations Population Fund's (UNFPA) 2019 Report that Nigeria had a population of 201 million is disconcerting. The report stated that Nigeria had an average population growth of 2.6 per cent between 2010 and 2019. Africa's most populous country grew by about 5 million people from 2018 when UNFPA gave the population as 195.9 million.
The country has witnessed a population growth from 54.7 million in 1969 to 105.4 million in 1994 and 201.0 million in 2019. According to UNFPA, the age distribution of 15-64 years is the highest population composition in the country, with 54 per cent of Nigerians falling between the age range. 44 per cent of Nigerians are within the age distribution of 0-14, while 32 per cent of the population is between 10 and 24 years and a paltry 3 per cent are 65 and above. Presently, there are 7.4 billion people in the world and 30 per cent of the world's population results from unwanted and accidental pregnancies.
Amenities like housing, jobs, basic education, health services, and even food and water including other resources and opportunities for the youth are grossly limited under the current circumstances. Limited resources combine with an increasing population to put heavy pressure on the scant resources. A recent report from Brooking Institution shows that Nigeria has an estimated 87 million people living in extreme poverty and more people sliding into it by the day.
Difficult choices lie ahead of our nation in its battle to curb the fast-rising population. From 45 million at Independence in 1960, the country's population proliferated to 193.3 million in 2017, the National Bureau of Statistics estimated. Demographically, this is a time bomb, a chilling fact reiterated at the 2018 Nigerian Economic Summit by Vice President Yemi Osinbajo and Minister of Finance, Zainab Ahmed. It is incumbent on the government to educate the people about the dangers of uncontrolled population growth.
At the existing growth rate, Nigeria will have a population of 410 million by 2050, the United Nations estimates. In other words, it would have more than doubled its population 32 years from now, becoming the third most populous country on earth by then, just behind India and China, says the United Nations. This is twofold precarious. The oil-dependent economy, which has nurtured undue procreation, is, however, in tatters.
Currently, Nigeria is unable to bolster its population. While the population is mushrooming alarmingly, the economy is dwindling sharply. In 2014, the rebased economy had a GDP of $568 billion, data from the World Bank stated. After the first recession, the economy diminished to $375.8 billion in 2017. Indeed, this is just 0.61 per cent of the global GDP. In contrast, Nigeria's population is 2.43 per cent of the global population of 7.6 billion. Clearly, there is a gross mismatch between the economy and the surging population.
Over the years, the government has not taken population management seriously. In the early 1990s, it championed four children per woman. This is rubbing the problem on the surface. With polygamy ingrained, a man with manifold wives astronomically adds to the population. Still, the government split hairs on its implementation. The birth control campaigns by public health agencies and concerned NGOs experienced a similar destiny. Thus, population growth has spiralled out of control.
There is a nexus between education and fertility rates. The more educated a woman is, the fewer children she will bear. There is then a pressing necessity to heighten the enrolment in primary and secondary schools, especially in the most susceptible areas. According to the UNFPA's "World Population Report 2020", 33,000 Nigerian girls under the age of 18 would be compelled into marriage, usually to much older men. One in five females married today in Nigeria is underage. About 19 per cent of women between 15 and 19 have begun childbearing. About 14 per cent would have given birth and four per cent are pregnant with their first child.
Given the petrifying statistics, Nigeria requires to take crucial steps to curb its growing population and fight poverty. Addressing birth rates through a mix of women empowerment, education opportunities, birth control clinics and public enlightenment will make a difference. Conversely, ignoring population explosion warnings will keep many Nigerians perpetually as hewers of wood and drawers of water in an exponentially changing world.
At least 150 world leaders are attending the 78th United Nations General Assembly in New York,
United States. The event commenced on September 18 to conclude today and was scheduled to be attended by heads of state and government from at least 145 countries. Some high-profile issues include climate change, poverty and food insecurity, war and humanitarian needs, and growing inequality.
This year's event, themed "Rebuilding Trust and Reigniting Global Solidarity: Accelerating Action on the 2030 Agenda and its Sustainable Development Goals towards Peace, Prosperity, Progress, and Sustainability for All," is featuring African leaders addressing global and continental issues, as well as discussing the situations in their respective countries.
The Chairperson of the African Union (AU) and President of the Union of Comoros, Azali Assoumani, is expected to deliver a speech at the event. As one of the African leaders, his address, along with those of other heads of state, would reflect the continent's regression and expectations from the world.
African leaders must remind Western nations that despite emitting fewer greenhouse gases, the continent is disproportionately affected by climate change. They should highlight the recent floods in Libya caused by Storm Daniel, which tragically claimed the lives of over 11,000 people.
Also, African heads should urge the international community to fulfil its previous pledge of $100 billion in annual climate finance, as well as to accelerate the phase-out of fossil fuels and establish a loss and damage facility. We believe that these demands were emphasised at the Climate Ambition Summit on 20 September, held alongside the general assembly.
The need for a more level playing field on the global stage should be accentuated, particularly in multilateral institutions, including the United Nations itself. Africa has been campaigning for a permanent seat on the United Nations Security Council, and the calls should be louder now. African leaders have to emphasise this in their speeches. The global financing system is another key issue. Africa says it is being treated unfairly, leading many countries to fall into "debt traps".
The war between Russia and Ukraine will certainly come to light again. African heads of state must highlight its impact on the continent's food security. They should call for a peaceful resolution to the conflict and demand that Russia rejoin the Black Sea Food Agreement, which Turkey brokered with UN support in July 2022. The pact helped export more than 32 million tons of Ukrainian agricultural products through the Black Sea, of which nearly 19 million tons were destined for developing countries in Africa.
Nigeria's President and Chairman of the Economic Community of West African States (ECOWAS), Bola Tinubu, joined other world leaders in his inaugural outing at the event.  Before engaging in the general debate, the President joined other leaders to participate in the High-Level Political Forum on Sustainable Development (UN 2023 Summit on SDGs).
President Tinubu's address encompassed several issues, such as sustainable development, climate change, global cooperation, and the imperative to address inequalities and global humanitarian crises. He addressed the issue of coups in the region and efforts to promote democracy. Recall that there have been five coups in the region so far: Burkina Faso (January 2022), Guinea (September 2021), Chad (April 2021), Mali (August 2020), and Sudan (October 2021).
In the case of Niger, ECOWAS initially threatened military action to restore deposed President Mohamed Bazoum to power, but later preferred dialogue as a way to resolve the situation. Tensions are further rising among the three West African Sahel countries governed by Mali, Niger and Burkina Faso. The military governments signed a security treaty pledging mutual aid in the event of any rebellion or external aggression.
African leaders must address their nation's governance challenges, as corruption and impunity are the main reasons for increasing coups. This culture weakens nations' foundations, erodes public trust, and threatens essential services. As a result, ordinary people bear socio-economic hardships, with leaders gaining wealth while infrastructure and services erode, leading to political instability and military intervention. Solutions must be found to these issues.
A democratic government and peaceful power transfers are essential for a nation's functioning. West Africa has experienced a series of coups, revealing the fragility of democratic institutions and mistrust of political processes. Countries fighting for democracy are now grappling with the reality that coups are more common than fair elections, highlighting elected officials' failure to uphold democratic principles.
Fraud is prevalent in the electoral system of many African countries, particularly Nigeria. Unfortunately, our electoral integrity is threatened by factors like voter aparthy, election rigging, and lack of trust in electoral officials. This leads to a decline in citizen trust in democratic institutions following poor governance and electoral corruption. The independence of electoral institutions is also in doubt, as many believe that whoever pays the piper dictates the tune. Integrity in elections is crucial for building citizens' trust in democracy.
The Nigerian state, like its counterparts in Africa, grossly underperforms due to lack of state capacity to deal with the contemporary complexities of governance. Governance and political leadership in the country have been driven by self-interest and other primordial considerations, which take priority over that of the public. The state has failed in three major areas: security of lives and property, promotion of the rule of law, and provision of visionary leadership.
Given that this year's UNGA theme focuses on the 17 Sustainable Development Goals set by the global body in 2015 for a 15-year period, Nigeria must redouble its efforts to attain the SDGs by 2030. All development indices point southwards for the nation. Poverty, and hunger allevition education, health, peace, justice, strong institutions, climate action, gender equality, clean water, and sanitation have remained unattainable. Therefore, at the ongoing 78th UNGA, Tinubu must compare notes and learn from those who have made giant strides towards attainment of the SDGs.
That IGP's Directive On Illicit Arms
In response to the escalating insecurity in Nigeria, the Acting Inspector-General of Police (IGP), Kayode Adeolu Egbetokun, has taken a drastic step by introducing an ad hoc committee. The committee's primary objective is to conduct a thorough review of firearms licensing and regulations by the Nigeria Police Force, aligning them with the existing Firearms Act and other relevant laws. This initiative aims to ensure public safety and enhance overall security in the country.
The IGP deserves commendation for the move towards mopping up illegal firearms from Nigerians. The alarming supply of illegal arms within the country is a cause for concern. According to former military Head of State, Abdulsalami Abubakar, there are over six million small arms in the possession of non-state actors, far surpassing the meagre 586,600 arms held by the Armed Forces and law enforcement agents. This stark disparity in numbers is deeply troubling and poses a serious threat to the security and stability of Nigeria.
While gun control measures are necessary, completely removing legal firearms from the public under the guise of reviewing gun licences, would have negative consequences. This would lead to an increase in illegal guns, leaving only criminals armed. Innocent citizens would be exposed to greater dangers and denied their right to self-defence. The government should implement international conventions to control the spread of small arms and light weapons.
We are worried that there is increased number of deaths resulting from terrorism, kidnapping, banditry and other violent crimes. The security agencies should go after the criminals who are perpetrating these nefarious acts with unlicensed guns. Every action of law enforcement agents should target illegal gun owners and their arms, not lawful possessors. There should be institutional actionable policy or plan to mop up small arms and light weapons that are at the centre of these crimes.
A recent survey by the United Nations Office on Drugs and Crime revealed that illicit small and light weapons in Nigeria accounted for an outrageous 70 per cent, or 350 million, of the total 500 million within the West African sub-region. This overwhelming abundance of illegal arms highlights the urgent need for stricter measures to combat their proliferation and guarantee the safety of the nation and the citizens.
Security operatives must develop a well-coordinated and effective strategy to combat the flow of illicit arms and address the rising levels of insecurity. Since the appointment of Egbetokun as the Acting IGP in mid-June, the police have made important progress in apprehending suspects involved in illegal arms possession. A total of 297 individuals have been arrested, with 520 firearms of various calibers, 4,043 rounds of ammunition, and 264 stolen vehicles seized.
The International Action Network on Small Arms and the International Peace Information Service 2022 report estimated over six million legal and illicit firearms in Nigeria and ranked her 16th (the only African country) among the 25 states with the highest firearms possession worldwide. Nigeria, alongside Algeria, Egypt, Ethiopia, Ghana, Kenya, South Africa, and Sudan were listed as African countries where local manufacturing of arms is prevalent.
President Bola Tinubu has inherited the problem. But unlike his predecessors, he should not allow it to defeat him. He should rejuvenate relevant security units to tackle this menace on multiple fronts. One area of concern is the importation of illegal arms through both legal and porous borders. Also, the increasing presence of local illegal arms fabricators poses another challenge.
Furthermore, the sale and leasing of arms to criminals by rogue elements within the security forces also contribute to the problem. To address these issues, Tinubu must take decisive action and implement comprehensive strategies to curb the influx of illegal arms, dismantle local arms manufacturing networks, and ensure the integrity and professionalism of the security forces.
The multi-faceted strategy should include stringent border controls; the air routes, waterways and ports must be effectively policed. Law enforcement agencies must collaboratively go beyond arrest of peddlers, confiscation, destruction of illicit arms, to the dismantling of the cartels and the unmasking and prosecution of the barons and financiers. Financial surveillance should be stepped up. Corrupt officials facilitating the illicit trade should be smoked out and prosecuted.
There have been reports that some security agents aid and abet the illegal arms dealers. Those found culpable should be made to face the music to serve as a deterrent to other would-be collaborators. There is a need for the country to collaborate with neighbouring countries, including the African Union Commission's Economic, Social and Cultural Council to combat arms proliferation.
Our ports and waterways are also easy routes to smuggle in arms. They must be well manned and made impenetrable for the influential cartels. Nigeria should reject the attempt to make it a destination country for small arms. The signs are ominous and proactive strategies and intelligence-led operations by able security agents backed by biting legal framework can wholly halt them.
The correlation between terrorism, banditry, and overall security instability has been widely recognised. Currently ranked 15th on the Fragile States Index 2023, it is critical to address the issue of arms trafficking and prevent the further deterioration into state failure. To effectively combat these challenges, a more robust and intelligence-driven law enforcement strategy, supported by advanced technology, is needed.
Overhauling Nigeria's Pitted Democracy
Today, September 15, is the International Day of Democracy, a global event to appraise the state of democracy and foster its principles worldwide. Democracy is not just a goal, but a participatory undertaking that hinges on the involvement of people, national governments, the global community, and civil society. Through everyone's contribution, democracy can become a reality and be savoured by all.
The essential elements of democracy include freedom, respect for human rights, and regular genuine elections. Democracy strengthens and promotes human rights effectively, which is vital for countries. In 2007, the United Nations designated 15th September as the International Day of Democracy to uphold these principles.
The designated theme for this year's International Day of Democracy is titled: 'Empowering the Next Generation'. It is centred around the role young people play in the advancement of democracy and the inclusion of their voices in the decision-making process, which carries consequences for their world. Youths serve as both the present and future guardians of democracy.
Not much is said by the Nigerian government on the International Democracy Day. However, some media organisations discuss the day. This could be because, since 1999, the country initially declared May 29 as Democracy Day but later changed it to June 12. The decision to choose June 12 was in remembrance of the unjustly annulled presidential election held on that date in 1993 by General Ibrahim Babangida's military junta.
The country must strengthen its democratic institutions to promote the rule of law. What specific institutions are we referring to? These include political parties, electoral management agencies, legislative bodies, judicial agencies, administrative agencies, media and civil society. While these institutions operate within the country, they have to demonstrate greater efficiency and effectiveness.
Unfortunately, our political parties are disappointing, as they lack internal democracy and cohesion, often violating electoral laws, particularly those concerning money politics and electoral violence. Nigeria's political parties recruit leaders who are more interested in looting the treasury, prioritising themselves, and lacking integrity. Shamefully, after 23 years of the Fourth Republic, the country has little to offer in terms of democratic benefits to the struggling masses.
We must understand that political parties give birth to at least two out of the three arms of government. They are the executive and legislature. The products of these two vital organs of government have not justified the implicit trust and confidence that make Nigerians vote for them at elections. It has been more of a personal aggrandisement for them and nonchalance towards the plight of the poverty-stricken populace.
The Nigerian state is fragile because of agitations for self-determination, including the call for secession by the Indigenous People of Biafra. Additionally, the emergence of groups like the Movement for the Emancipation of Niger Delta and Niger Delta Avengers has further heightened tensions. In the North, the ongoing activities of insurgents, killer-herders, and bandits have prevented lasting peace across the country.
Even schools are not immune to the threat of kidnappers. These malicious criminals are constantly lurking, ready to inflict torment and abduct innocent children and youths. The mass kidnapping of schoolgirls has particularly highlighted this horrifying reality, bringing shame upon the country and propelling its mushrooming terrorist groups to the top ranks among the world's deadliest terror outfits.
Nigeria's economy is in ruins, despite three periods of bumper oil revenues. The country's infrastructure is miserable, and it is ranked as the 11th most wretched place on earth to live in. Nigeria also has the highest out-of-school population in the world and scores low on every human development index. Its democracy is nightmarish, and it is considered the world's 12th most fragile state, perched precariously at the edge of state failure.
Our nation has reached a precarious juncture. Democracy has failed to mend the fractures within the fragile federation; instead, these differences have deepened into insurmountable divides. There is an alarming level of animosity prevailing across ethnic, regional, and religious lines. Interestingly, the only unity observed is among politicians who engage in cooperative concentration of power and control over resources.
Heeding the call for economic and political restructuring will stabilise the nation. Adhering to the principles of the rule of law, including supremacy, equality, and protection of human rights, is required for fostering peace and stability in a democratic country. Prioritising these regulations is necessary for Nigeria. Justice is essential for peace, and development relies on peace.
Active citizens are critical in driving democracy, as it cannot be achieved solely through a constitution. Protests, sit-ins, rallies, and recalls are relevant in established democracies. When institutions fail or politicians violate rights and norms, citizens have the right to take action. Nigerians must commit to organising and reclaiming their rights and sovereignty lawfully. Failing to do so may lead to increased suffering and potential state failure in the future.