Eulogies As Mary Peter-Odili Bows Out Of Supreme Court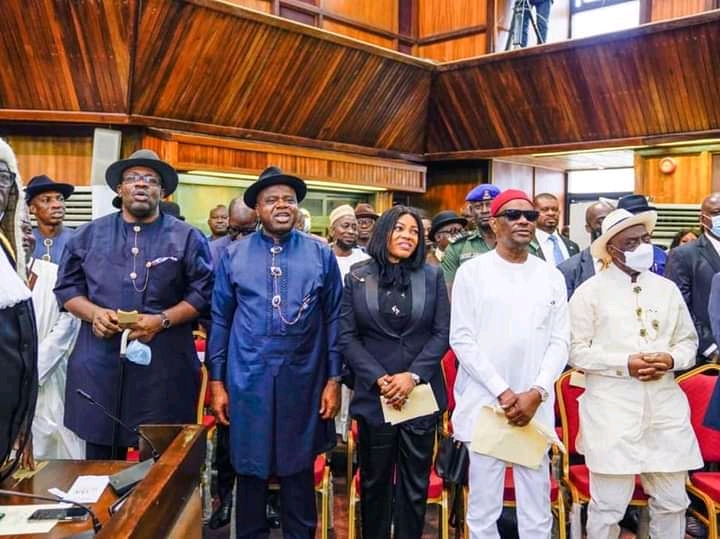 A Supreme Court judge, Justice Mary Peter-Odili, yesterday, retired after attaining the retirement age of 70.
Speaking at the valedictory court session held in her honour, Mrs Peter-Odili lamented the spate of violent crimes in Nigeria, which she attributed to youth unemployment.
At the event, which held at the Supreme Court in Abuja, the retiring apex court justice, who is the wife of a former Rivers State Governor, Dr Peter Odili, warned that the "urgency of what we are all faced with right now calls for necessity in tackling them.
"The massive unemployment of tertiary institution graduates is a tip of the icebergs.
"The millions of idle youth is not unrelated to the insecurity on the ground," she said.
She said the current strike action by public universities' lecturers, which has lasted over three months, has compounded youth restiveness.
"The situation is not helped by the perennial strikes which leave students idling away."
In tackling the problem, Mrs Peter-Odili suggested that "the Head of State should take on the garb of minister of youth, employment and social welfare."
Drawing from her experience as a former first lady in Rivers State, Mrs Peter-Odili said with the president assuming the role of employment minister, he would direct "the implementation of what is put in place without middlemen" hijacking the process.
She advised state governors to adopt same strategies in dealing with youth unemployment.
Mrs Peter-Odili advocated the urgent "restructuring" of Nigeria.
"My humble view is that the issue (of restructuring) should be given an immediate attention."
Recalling her over four-decade judicial career, she thanked her husband, Dr Peter Odili, and colleagues for their support.
In his remarks, the Chief Justice of Nigeria (CJN), Tanko Muhammad, poured encomium on Mrs Peter-Odili for her "irrepressible voice in the temple of justice."
Muhammad described the retiring jurist as the "epitome of jurisprudential finesse.
"We are honouring an amiable lady of alluring qualities and excellence that transcend the legal profession," he said.
The CJN noted that Mrs Peter-Odili "offered the best of her intellect to the advancement of the legal profession through her several years of inimitable adjudications at different levels of courts in Nigeria.
"She is a specimen of hard work, industry, discipline and high moral rectitude," Muhammad said.
Similarly, a Senior Advocate of Nigeria (SAN), Wole Olanipekun, praised the retiring justice for her contribution to Nigeria's judicial system.
But, Olanipekun, who spoke on behalf of the Body of Senior Advocates of Nigeria, said the "legal profession today faces a lot of problems.
"Political cases are responsible for the tagging of Judiciary as 'supermarket.'"
He pointed out that the Supreme Court cannot be "insular.
"Where the Supreme Court gives a judgement in error, it should reverse itself," adding that "forum-shopping" where lawyers shop for favourable court decisions "has to be addressed."
On his part, the Attorney General of the Federation (AGF) and Minister of Justice, Abubakar Malami, SAN, represented by the Permanent Secretary in the ministry, Beatrice Jedy-Agba, noted that Mrs Peter-Odili followed the path of honour during her time as justice on the bench of the Supreme Court.
He, however, called on the judiciary to embrace technological innovation to ensure a more effective and efficient justice delivery system.
Mrs Peter-Odili bowed out of service after attaining the 70 years mandatory retirement age.
She was born on May 12, 1952, to the royal family of Bernard Nzenwa in a highly commercially inclined community of Amudi Obizi, Ezinihitte-Mbaise Local Government Area of Imo State.
She made headlines last October after 15 suspected invaders, including a suspected police officer, invaded her house to purportedly execute a search warrant.
The suspects are currently standing trial at the Federal High Court in Abuja.
Justice Mary Ukaego Odili was appointed an Associate Justice of the Supreme Court of Nigeria (JSC) by President Goodluck Jonathan and was administered the oath of office by Chief Justice Katsina-Alu on 23 June 2011.
Prior to becoming SCN justice, she held numerous important offices, including Judge, High Court of Rivers State (1992–2004), Justice, Court of Appeal, Abuja Division (2004–2010), and Presiding Justice, Court of Appeal, Kaduna Division (2010–2011).
She served as the First Lady of Rivers State during her husband's tenure as governor.
Mary Ukaego Nzenwa was born on 12 May 1952 in Amudi Obizi, Ezinihitte-Mbaise Local Government Area of Imo State.
She is the second daughter of Eze Bernard Nzenwa and Ugoeze Bernadette Nzenwa.
Her father, Eze Nzenwa worked as a lawyer in the United Kingdom during 1959 before he was made Secretary of the Nigeria Airways.
Ukaego attended a number of primary schools as a child including St Benedict's Primary School, Obizi Ezinitte, St Michael's Primary School, Umuahia, St Agnes Primary School, Maryland and Our Lady of Apostles Primary School, Yaba.
She briefly attended Our Lady of Apostles Secondary School, also in Yaba, Lagos.
Following the outbreak of the civil war in 1967, Ukaego and her parents relocated to the southeast of the country.
There, she continued her education at Owerri Girls High School until her family moved back to Mbaise.
She then attended Mbaise Girls Secondary School and later enrolled at the Queen of the Rosary College in Onitsha.
In 1972, she passed with Grade I (aggregate 6) in the West African School Certificate Examination.
The same year, Ukaego gained admission into the University of Nigeria, Enugu campus where she read law.
In her second year in the university she earned a scholarship for maintaining the second class upper division league with higher scores.
She met Peter Odili, a medical doctor, at a campus party and the two began a romantic relationship. In 1976, she graduated with an LLB (Hons) and was rated the best student of the department of commercial and property law.
Shortly after, she attended the Nigerian Law School and received her B.L. certificate in 1977, before embarking on her youth service in Benin City and Abeokuta. Odili was serving as a House Officer in Benin City at the time.
Ukaego commenced her career in the judiciary as a Magistrate grade III in November 1978. She married Odili in 1979 and gave birth to a daughter, Adaeze.
Ukaego and her family moved to Port Harcourt city where her husband founded his medical centre Pamo Clinics.
Between 1980 and 1988, Ukaego served as Chief Magistrate Grade I, Chairman of the Juvenile Court, President, Marine Board of Inquiry into the 1979 Buguma Boat disaster, Chairman, Constitution Drafting Committee of the University of Nigeria Alumni Associates, Inaugural Chairperson of the International Federal of Women Lawyers (FIDA) Rivers State and Secretary, Nigerian Horticultural Society.
With her support, Odili entered politics and served as member and leader of Rivers State Delegates to the Constituent Assembly.
In 1992, while she was a High Court Judge, Odili was serving as the Deputy Governor of Rivers State.
In 1999, following her husband's election as governor, Ukaego became the First Lady of Rivers State, serving until 29 May 2007.
She had held the offices of Justice, Court of Appeal, Abuja Division and Presiding Justice, Court of Appeal, Kaduna Division.
On 3 May 2011, President Jonathan nominated Ukaego with two other Appeal Court Justices to the Supreme Court.
In the new arrangement, she will represent the South East geo-political zone in the apex court bench.
In a letter to the Senate, Jonathan said their appointment was necessitated by the retirement from service of Justices Niki Tobi, I.F. Ogbuagu, J.O. Ogebe and G. A. Oguntade.
Ukaego was appointed an Associate justice of the Supreme Court of Nigeria (JSC) on 23 June 2011.
Firm Launches Platform To Improve Agric Value Chain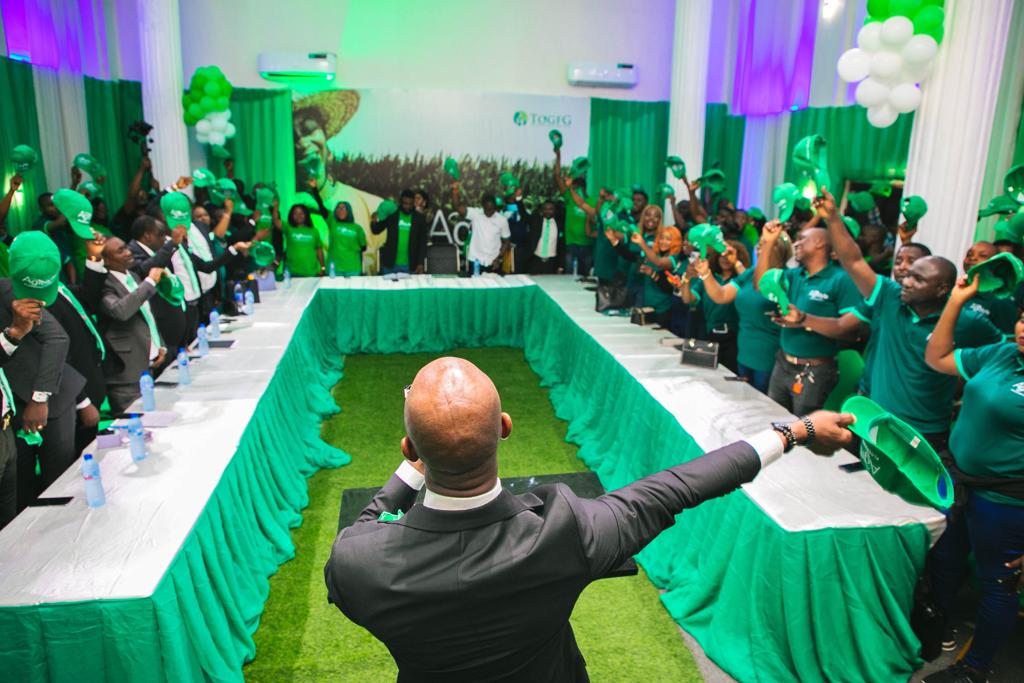 In a bid to cover the entire agriculture value chain and support farmers in the country, Oxford Green Farms Group (a new business conglomerate and an agro-allied industry in Africa) has launched an innovative platform known as AgroLyfe recently in Lagos.
The platform, which leverages farming and real estate, will afford farmers and subscribers the opportunity to create consistent income-earning opportunities as well as generate stable and reliable rental income through farmland acquisition.
Subscribers on the platform can purchase farmlands for as low as ?100,000 to ?2,000,000, and earn rental income on it every three months, stressing that it has immediately flagged off with four farm locations, including Ijaka in Aiyetoro, Ogun State; Itele in Ijebu, Ogun State; Imala Town, Oke-Ogun; and Ibadan, Oyo State.
Plans are underway to add 20 more locations to the scheme within the next 30-60 days.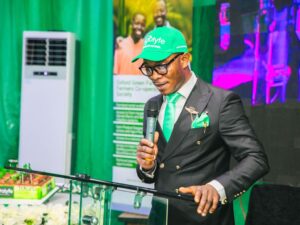 Speaking on what AgroLyfe stands to offer, the CEO, Oxford Green Farms Group, Dr. Goodluck Olatunde Precious, said, "At Oxford Green Farms Group, we want to support the Federal Government's drive towards self-sustainability in food production. Therefore, we are working towards acquiring 10 million acres of farmland and onboarding 10,000 farmers on our platform within the next five years.
"We would give farmers we are onboarding access to grants and off-takers for their farming to boost capacity and output. We believe this would add up to a 20percent boost to Nigeria's overall food production capacity."
To this end, our research team has been relentless in designing an innovative product that is market-fit, appeals to everyone, and creates consistent income-earning opportunities for everyone interested.
This is what birthed the product we are launching today – AgroLyfe. "AgroLyfe is that child delivered when you marry Agriculture with Real Estate – it is a product that leverages farming and real estate to generate stable and reliable rental income for customers through farmland acquisition.
"Think of it like this: Buy land, rent out to farmers for farming, and earn rental on these farms at short intervals. Smart, right? That is exactly what AgroLyfe is."
Emphasizing, he said: "With AgroLyfe, you can purchase farmlands from as low as ?100,000 to ?2,000,000, and earn rentals on it every three months. We immediately flag off with four farm locations, including Ijaka in Aiyetoro, Ogun State, Itele in Ijebu, Ogun State, Imala Town, Oke-Ogun, and Ibadan, Oyo State. And we are adding 20 more locations to this scheme within the next 30-60 days. "There is also a flip side of this new product that we will be announcing soon, the Farmers' Cooperative Society. We are setting up a Cooperative Society for farmers across the 36 states of Nigeria, through which we can easily plug them into our Agro-Allied business. "Our mission is to cover the entire agriculture value Chain – from farming to harvesting, processing, storage, transportation, and up to the end-users. In this case, this would also include exporting agro products.
"The goal is to acquire up to 4 million hectares of arable land across the 36 states of Nigeria and beyond while having more than 10,000 active farmers on this platform. I'd leave your imagination to what is possible with that", Olatunde-Precious concluded.
We Need President Who Believes In Unity Of Nigeria -Wike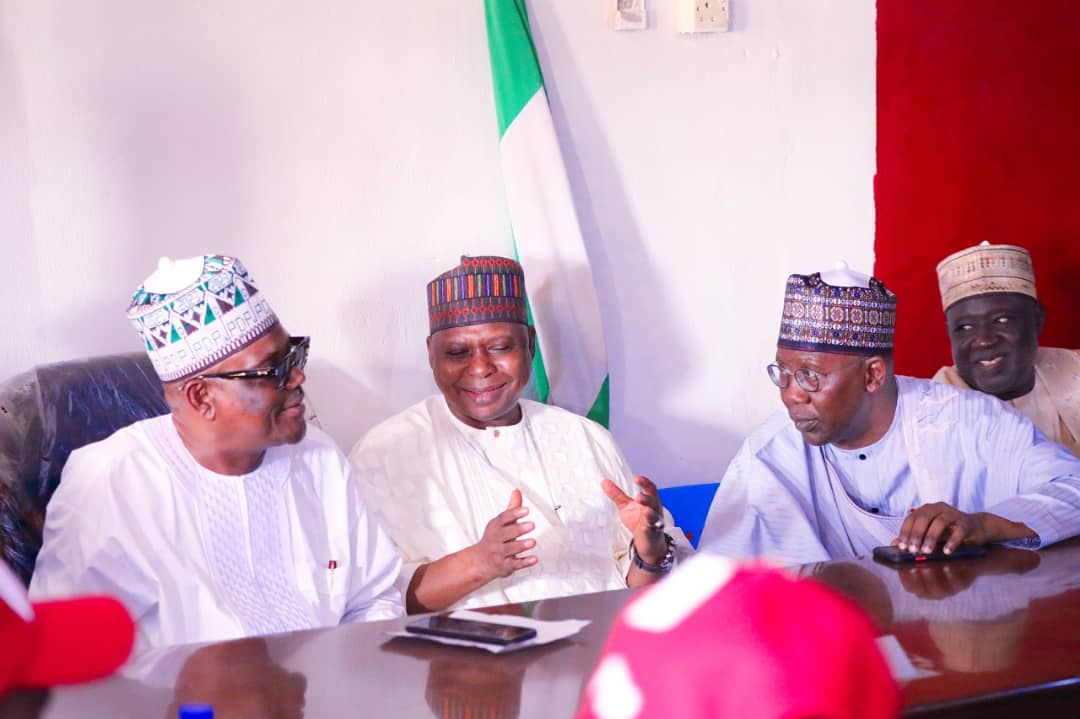 Rivers State Governor and presidential aspirant under the platform of the Peoples Democratic Party (PDP), Chief Nyesom Wike, has urged Nigerians to take the opportunity that the 2023 general election would offer them to elect a Nigerian who believes in the unity of the country and its people.
Speaking to leaders and delegates of Peoples Democratic Party (PDP) in Birnin Kebbi, capital of Kebbi State, yesterday, Wike emphasised that Nigeria was more divided now under the All Progressives Congress (APC)-led Federal Government than ever.
Wike pointed to the need why the country requires a president that would be in charge of things, including issues of security and the economy.
He described as sad that Nigerian farmers cannot go to farm conveniently or go about their trading activities because of insecurity.
"We need a Nigerian who believes in the unity of this country. We have never been divided the way we are divided now. If God gives us (PDP) the opportunity, we will form a government of national unity where everybody will be involved."
Wike told the delegates that he was the best PDP aspirant that has the capacity to secure electoral victory for the party and implement policies that will truly rescue Nigeria.
According to him, PDP and indeed, Nigerians need somebody who can face the APC squarely in the 2023 general election and give the country a new direction in which safety of life is guaranteed.
"There is a war you go and you know the kind of soldiers you send and the general that will be the commander. In this kind of fight now, it is me that can fight it.
"What PDP is looking for is who can make us win the election. If we don't win this election, PDP is gone. I'm tired of this opposition. I am the only aspirant who has what it takes to win this election for PDP.
"And when we win the presidential election in February, 2023, we will win Kebbi in March. And I am going to give you all the support that you require."
The Rivers State governor reminded the delegates that first of all, there has to be a party before anybody can run election, and most of those seeking to fly the party's presidential flag had in the past abandoned it to die, but people like him stayed back to build the party and make it once again formidable.
"I was one of the people who stood firm, who made sure that this party didn't die. There are those who fought this party in 2015 to make us lose the election. If we didn't lose the election, will we not be in opposition now?
"We have worked hard and a labourer deserves his wages as it is in the holy book. I have worked for this party. So, nobody will say that I did not work for this party."
In his remarks, Kebbi State PDP chieftain and Chairman of Forum of former PDP Ministers, Alhaji Kabiru Tanimu Turaki, SAN, noted the enormous burden of insecurity on Nigeria that requires a courageous leader to handle.
"Today in Nigeria, we have problem of insecurity. We have problem with the economy. We have poverty. We have hunger. We have restlessness. We have joblessness. There is problem of lack of justice. There is a problem of lack of fairness.
"In short, there is leadership failure and so when we talk of 2023, we should be talking of the survival of Nigeria as one united and indissoluble nation.
"We need a leader that has capacity to take very decisive decisions. Wike has that capacity. We need a leader that is capable of building the diverse and strong bridges of friendship across the divide, Wike has that capacity.
"We need a leader that is consummate and cosmopolitan, Wike is the person. We need a leader that is educated. Wike is educated."
ASUU Strike: Protests Rock South West, Edo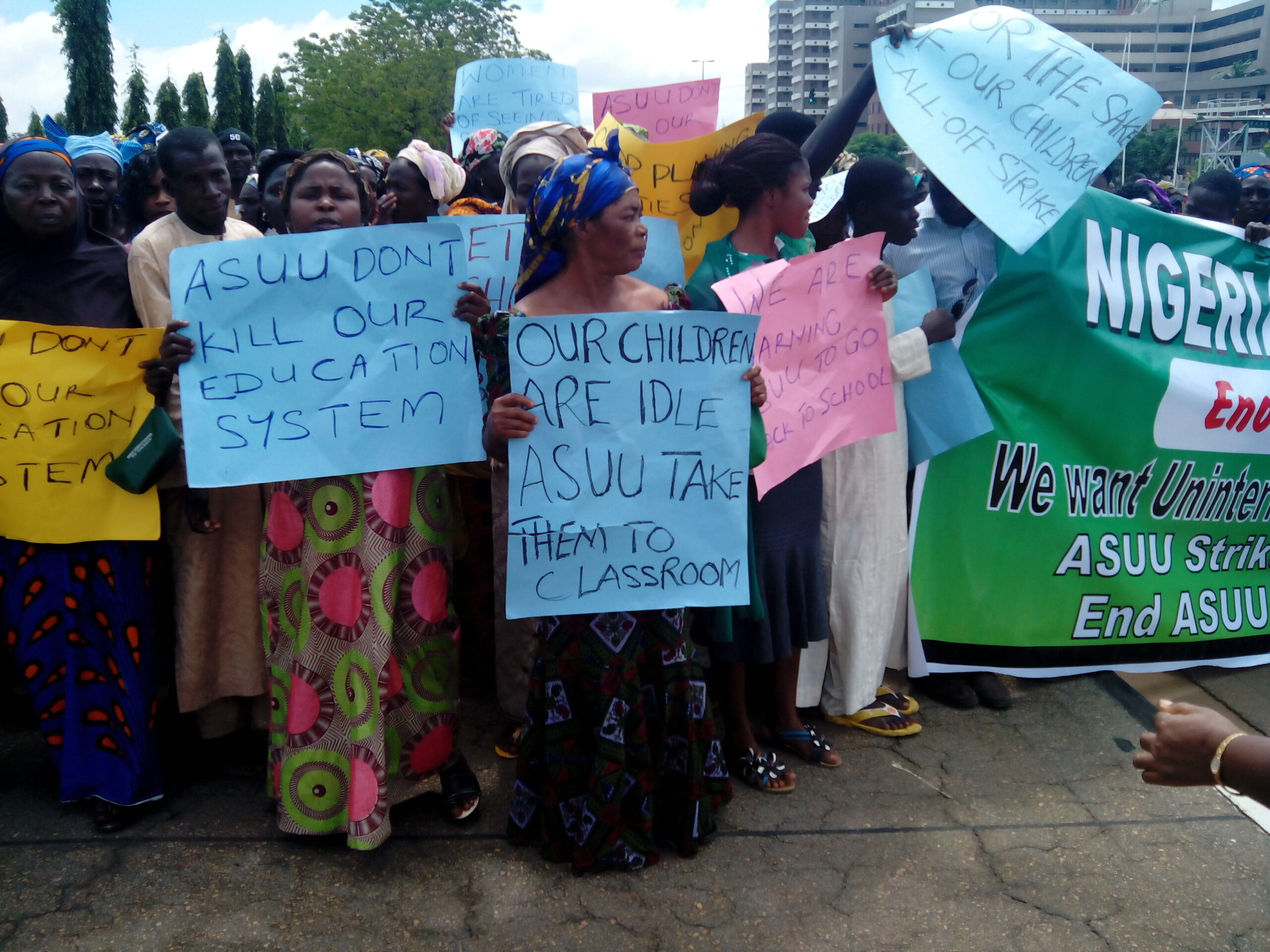 Students of different universities in Ondo State on Monday staged a protest to register their displeasure over the prolonged strike by the Academic Staff Union of Universities (ASUU).
The protesting students blocked the Ilesha-Akure Expressway in Akure, chanting different solidarity songs.
They wielded placards with different inscriptions such as ' End ASUU strike,' 'Save our future,' and FG, we've had enough,' among others.
The protesters included students of Adekunle Ajasin University, Akungba Akoko; Olusegun Agagu University of Technology, Okitipupa; and the Federal University of Technology, Akure.
The protest caused traffic gridlock on the highway with many travellers and motorists stranded while some motorists had to take alternative routes to their destinations.
Speaking on the protest, the Vice Chairman, National Association of University Students, Ondo Chapter, Shittu Afolarin, stated that the move became imperative after it was discovered that the Federal Government was not concerned about the plight of students.
Meanwhile, in  Osun State, protest by some students of Obafemi Awolowo University, Ile-Ife, organised by Great Ife Concerned Students in collaboration with Fund Education Coalition against strike, resumed on Monday as the protesters blocked some major roads in the state.
The protesters had initially blocked Ife-Ede Road, and later moved to Ipetumodu and blocked Ife-Ibadan, Ilesa-Akure roads in front of Oduduwa University, thereby preventing vehicular movement.
The leader of the protesters, Omowumi Abraham, popularly known as Ewatee, said a vehicle conveying two soldiers heading towards Gbongan-Ibadan end from Ipetumodu, had forced its way through their barricade.
She said two other vehicles also conveying soldiers heading towards same direction were however prevented from going through and were forced to make a detour.
Students in Ogun State also on Monday blocked the Sagamu-Benin Expressway in protest against the ongoing strike.
The joint protest had in attendance students from OOU, Ago-Iwoye; Tai Solarin University of Education, Science and Technology, Ijagun and Federal University of Agriculture, Abeokuta.
The students reportedly stormed the TASUED axis and blocked the expressway, leaving many motorists stranded and travellers trapped.
Speaking at the protest ground, the Chairman, National Association of Nigerian Students in the state, Damilola Simeon, appealed to the Federal Government to respond urgently to the yearnings of ASUU.
The President, Student Union Government of TASUED, Don Ayomide, also said the protest was necessary to let the Federal Government and ASUU be aware of the plight of Nigerian students.
Reacting to the students' protest, ASUU Chairman, FUNAAB, , Dr Gbenga Adeleye, told newsmen that the students had a right to quality education, saying that they were not happy with the ongoing strike.