NOPEC: America's Last Stand Against OPEC's Drift To The East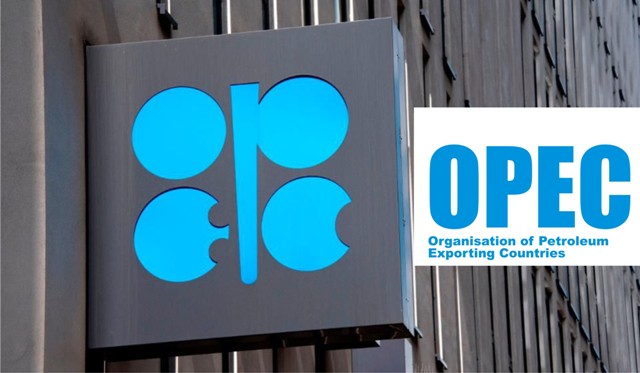 The passing, on Thursday, by a U.S. Senate Committee of the 'No Oil Producing or Exporting Cartels' (NOPEC) bill is the surest sign yet that Washington has finally run out of patience with Saudi Arabia, and with the Saudi-led Organization of the Petroleum Exporting Countries (OPEC), in their indifference to dealing with high oil prices, their continued dealings with 'OPEC+' key member Russia, and their ongoing drift towards the China-Russia axis of power.
Washington has decided that the time might be right to up the ante on its former allies and let loose the DamocleanSword of the NOPEC Bill if necessary, it seems.
The ante is huge for Saudi Arabia, OPEC, and OPEC+'s key member, Russia, as the NOPEC Bill, as analysed in depth in all of my books on the oil sector since 2014, including at length in the most recent one, has a broad mandate allowing it to declare it illegal to artificially cap oil production or to set prices.
OPEC was specifically mandated upon its foundation in 1960 to 'co-ordinate and unify the petroleum policies' of all of its member states, effectively fixing oil prices.
Given that OPEC's members account for around 40 percent of the world's crude oil output, about 60 percent of the total petroleum traded internationally from their oil exports and just over 80 percent of the world's proven oil reserves, its influence on the global oil market has been cartel-like.
The NOPEC bill, if and when enacted, would immediately dramatically inhibit any and all actions or statements from OPEC specifically, and its key members, and its de facto leader Saudi Arabia.
This would include coordinated oil production cuts or increases and statements relating to where the organisation or any of its key members, including Saudi Arabia, forecast production levels or oil prices to be in the future.
It would also immediately remove the sovereign immunity that existed in U.S. courts for OPEC as a group, and for its individual member states.
This would leave Saudi Arabia open to being sued under existing U.S. anti-trust legislation, with its total liability being estimated at US$1 trillion of investments in the U.S. alone, as also analysed in depth in my new book on the global oil markets.
For Saudi Arabia, it would also mean that the effective value of its flagship oil and gas giant, Saudi Aramco, could be zero, given that it is the key corporate instrument used to manage the oil flows of the de facto leader of the world's leading de facto oil cartel.
Although Saudi Aramco is not directly involved in making the policy, the anti-trust legislation of the U.S. and U.K. can point to Aramco as being collusive in price-fixing through adjusting its output to help manage oil prices and by its key corporate officers making statements about future production levels of the company and its price expectations.
This view is further bolstered by the fact that such a small percentage of its shares were floated in the initial public offering in December 2019, and that it was made clear at the time of the offering that the company would remain operationally directed by the government of Saudi Arabia.
Indeed, Saudi Aramco's Chief Executive Officer, Amin Nasser, said at the time of the IPO that Saudi Aramco's oil and gas production decisions were sovereign matters that would remain with the government.
It would also mean that trading in Aramco's products, including oil, would be subject to the anti-trust legislation, meaning the prohibition of sales in U.S. dollars.
It would further mean the eventual break-up of Aramco into much smaller constituent companies that are not capable of influencing the oil price, if the Saudis could offer up no other way of complying with the anti-trust laws.
That the situation should come to the final use of the NOPEC Bill threat is a function of three factors: the first was the breaking of the core 1945 agreement struck between then-U.S. President, Franklin D. Roosevelt and the Saudi King at the time, Abdulaziz on board the U.S. Navy cruiser Quincy in the Suez Canal.
The deal that they agreed, which ran relatively smoothly for years, was that the U.S. would receive all of the oil supplies it needed for as long as Saudi had oil in place, in return for which the U.S. would guarantee the security of both of the ruling House of Saud and, by extension, Saudi Arabia.
Although there was a bump in the road with the 1973/4 Oil Embargo, the real challenge to this agreement came in the 2014-2016 Oil Price War initiated by Saudi Arabia with the principal aim of destroying or at least severely disabling the then-nascent U.S. shale oil sector.
From the earliest days, especially of former President Donald Trump's administration, the threat of passing of the NOPEC Bill was used to 'persuade' the Saudis into adhering to the 'Trump Oil Range', a floor of US$35-40 per barrel of Brent (the price above which most U.S. shale oil producers could make a profit) and cap of US$75-80 pb (above which there were likely to be negative economic effects to the U.S.).
The second reason is the apparent indifference of the Saudis and OPEC to help to lower oil prices right now, to the extent that Saudi Crown Prince, Mohammed bin Salman (and the Crown Prince of Abu Dhabi, Mohammed bin Zayed Al Nahyan) even refused to take an urgent telephone call on the subject from President Joe Biden.
For the U.S. economy, historical precedent highlights that every US$10 per barrel change in the price of crude oil results in a 25-30 cent change in the price of a gallon of gasoline.
The corollary longstanding rule of thumb is that for every one cent that the U.S.'s average price of gasoline increases, more than US$1 billion per year in discretionary additional consumer spending is lost.
Politically, it is a matter of historical fact, as shown in my new book on the global oil markets, that since World War I, the sitting U.S. President has won re-election 11 times out of 11 if the U.S. economy was not in recession within two years of an upcoming election.
However, presidents who went into a re-election campaign with the economy in recession won only once out of seven times. President Biden, or whoever the Democratic candidate may be, will face another presidential election in 2024, but even before that, he faces critical mid-term elections in November 2022, when his Democrats could lose their narrow majority in the House of Representatives.
The third reason for the U.S.'s rising fury over the disregard of Saudi Arabia and OPEC for previous agreements and assurances made with the U.S. is that all the while they have been moving closer to the China-Russia axis of power and Washington now fully sees this as having reached a political inflection point that morphs into a true 'zero sum game'.
Saudi Arabia has pushed for a broadening and deepening in the cooperation of the Arab states both in general terms and specifically via the Gulf Cooperation Council (GCC), and has appeared to be drifting further toward China's sphere of influence since at least 2016.
This was highlighted recently by the recent series of meetings in Beijing between senior officials from the Chinese government and foreign ministers from Saudi Arabia, Kuwait, Oman, Bahrain, and the Secretary-General of the Gulf Cooperation Council (GCC).
At these meetings, the principal topics of conversation were to finally seal a China-GCC Free Trade Agreement and "deeper strategic cooperation in a region where U.S. dominance is showing signs of retreat," according to local news reports.
By: Simon Watkins
Watkins reports for Oilprice.com
Illegal Bunkering: NSCDC Returns Diverted 50,000 Litres PMS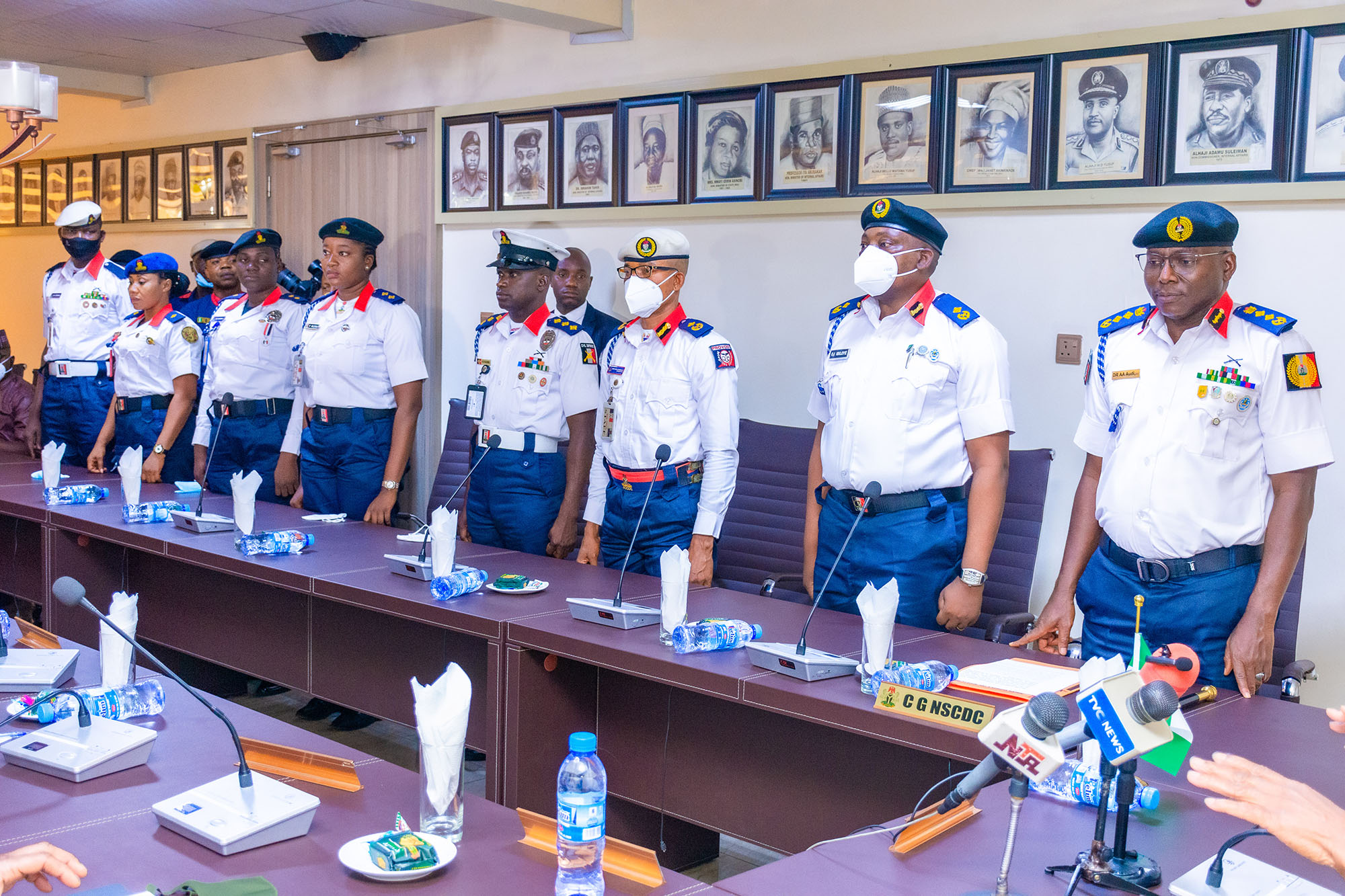 The Nigeria Security and Civil Defence Corps (NCDC) says it has returned the 50,000 litres of premium motor spirits hitherto diverted to neighbouring Imo State, back to the original intended destination.
Recall that NSCDC in Rivers State last week announced the arrest of two suspects over attempted diversion of petroleum products to neighbouring states without appropriate licence.
Preliminary investigation, according to NSCDC, showed that the product's waybill, which was loaded at Conoil Depot in Port Harcourt, stated that the product should be delivered at Omo Wealth in Ikwerre Local Government, but the suspects claimed the waybill was written in error, hence the diversion of the product to Imo State.
Speaking, Rivers State Commandant of NSCDC, Abu Abdu Tambuwal, said the Corps has returned the product to Omo Wealth Filling Station at Ikwerre Local Government Area of the State, as indicated in the waybill when the product was apprehended while being diverted.
Tambuwal stated that the overall cooperation of every stakeholder was very pertinent if illegal oil bunkering activities would be put to a stop.
"The diverted 50,000 litres of Premium Motor Spirit impounded by the anti-vandal border patrol team has been returned to Omo Wealth Filling Station, at Ikwerre Local Government Area of Rivers State as indicated on the Waybill at the point of arrest.
"The community dwellers expressed their joy as such pragmatic step taken would prevent long queue of vehicles at the filing stations as it is being experienced currently in some States of the Federation", he said.
Tambuwal also stated that the Command's anti-vandal squad has been further directed to increase its operational efficiency by arresting those dealing illegally in petroleum products on waterways, border areas and illegal refineries.
"The Anti-vandal Squad has been ordered to carry out massive arrests and dismantle oil bunkering dump sites across the State and this we will do without compromise or prejudice.
"Therefore, my candid advice is that all perpetrators of illegal dealings in petroleum products must engage themselves in legitimate businesses or risk being arrested and prosecuted according to the provisions of the laws of the federation", he concluded.
Schneider Electric Plans Managed Power Services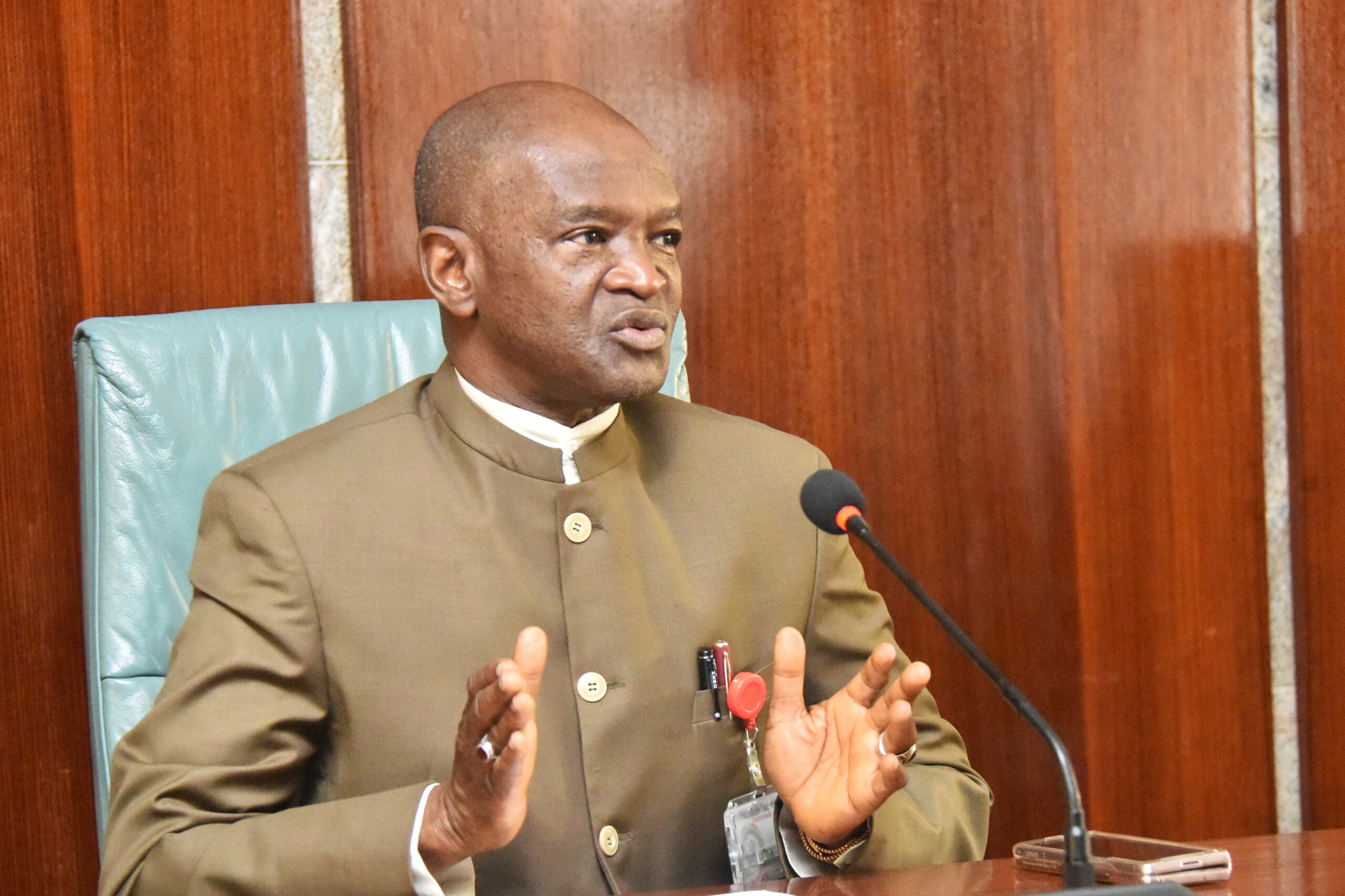 Schneider Electric has identified Managed Power Services as the next big thing in the power sector.
This is coming at a time when the leader in energy management automation encouraged its partners, professionals and end users to take advantage of the next wave of growth opportunity in the power sector.
Speaking at a recent media parley, Oluwaseun Oloyede, Secure Power Leader for Anglophone West Africa, APC by Schneider Electric, emphasised the need for its partners and IT professionals to be well positioned in order to take advantage of this growth opportunity.
He added that it was normal to see innovations in the sector because "if a business isn't growing, its likely on its way to extinction", he said, adding that IT solution providers require continuous investment in new technology and service opportunities to stay on a growth path.
"Moreso, research has shown that edge computing delivers a robust opportunity for IT solution providers with projected spending to reach $250.6 billion by 2024.
"With IT professionals looking for help on monitoring and management of these sites, there are only 27% of Managed Service Providers (MSPs) who offer managed power services today. As such, now is the time for solution providers to expand their portfolio," Oluwaseun stated.
He added that seasoned MSPs know that adding a new service practice requires thoughtful planning, execution, and reliable vendor partnerships. Between implementing platforms and tools, training staff, and identifying clients for the services, building a new practice takes as many as 3,500 non-revenue-generating staff hours.
MPS represent a new opportunity for service providers and partners to address asset management of UPS's and physical infrastructure, such as monitoring of alarms and resolving potential faults increases reliability across the asset's life cycle.
"Based on our calculations, the addition of Managed Power Services adds 1.5-times additional revenue over the lifecycle of the asset compared to traditional hardware.
Firm Targets Take Over Of Moribund NNPC Pipelines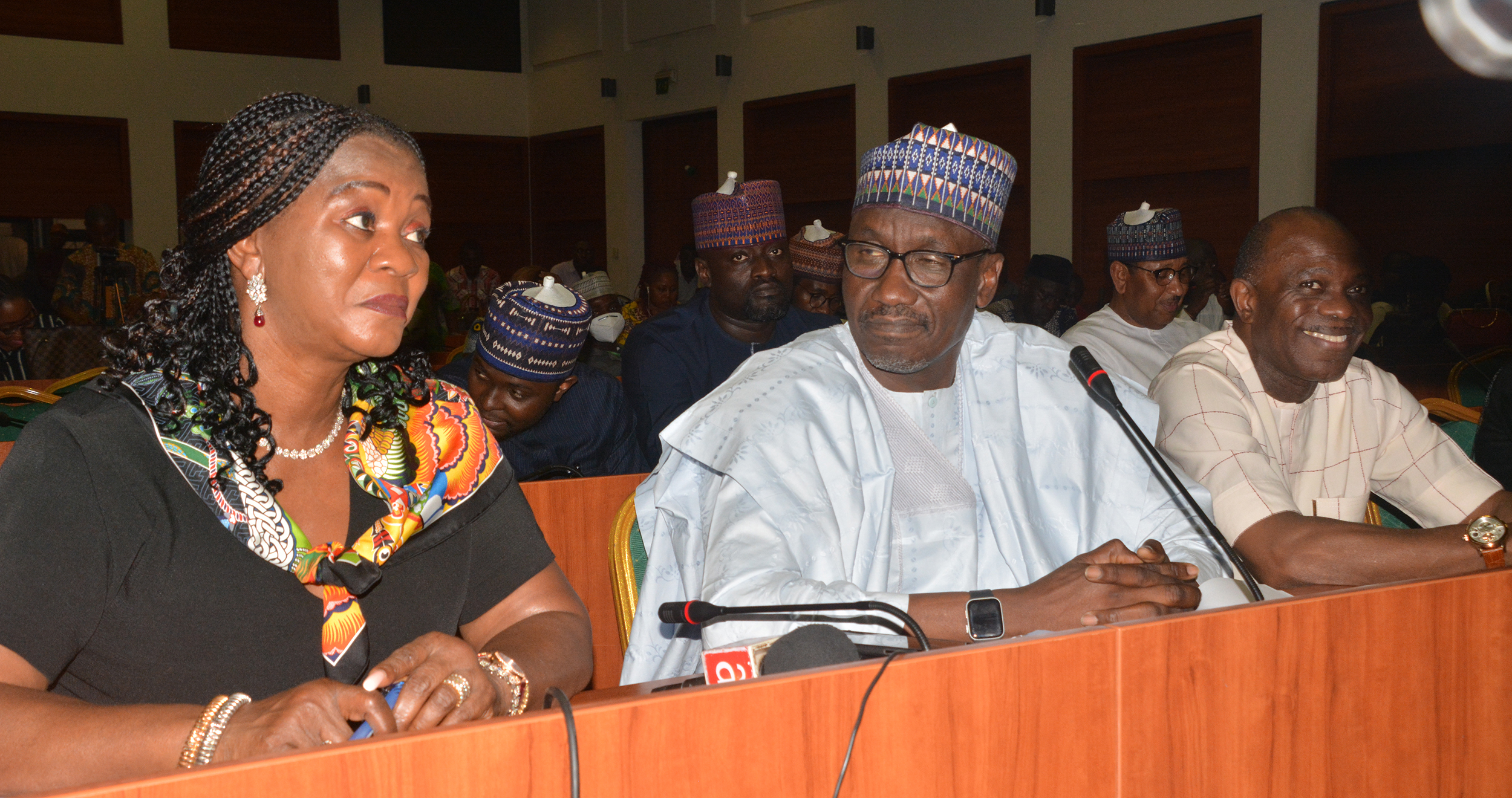 An indigenous Engineering Procurement and Contract (EPC) company, Oilserv Limited, says it plans to bid for all moribund Nigerian National Petroleum Company (NNPC) Limited pipeline distribution systems to ease products distribution chain.
Group Chairman, Oilserv Limited, Mr Emeka Okwuosa told newsmen on the sidelines of the just concluded Offshore Technology Conference (OTC) in Houston, Texas, United States.
He said that Frazimex Engineering Ltd., a subsidiary of Oilserv, had submitted a tender to NNPC in this regard.
Oilserv Group is the company handling the $2.8 billion Ajaokuta-Kaduna-Kano gas pipeline project.
"As we speak today, one of our companies is working closely with NNPC.
"There is a tender going on how to correct the moribund distribution systems for petroleum products distribution. We see them all over Nigeria. They are not functional.
"But we want to buy them over, rebuild them and make energy available, instead of having people transport petrol and diesel from Port Harcourt to Makurdi, for example. Does it make any sense?
"There is a pipeline built many years ago but, really, it is not there anymore because it has been damaged and not maintained. We are also addressing that. We've also gone into renewables," he said.
Okwuosa said that the company was working to build gas networks, built locally, and then operate.
"That means that we are already trying to address the issue of energy availability within our group," he said.
On agriculture, Okwuosa, said that one of the Oilserv subsidiaries, Ekcel Farms Ltd. was involved in agriculture and products processing.
He said: "We have our primary feeds – cassava and tomato. We are trying to develop cassava at the moment.
"Part of the reasons for this is not to only provide for the teeming population of Nigeria but also provide products or feeds that can be used in pharmaceuticals, in the other food industries.
"What that means is that it helps us to balance our footprints in the energy industry because one of the aspects of our foray into agriculture is to be able to generate power that we use from agriculture by using biomass and biogas, taking the waste and then converting it to energy.
"That again helps us to address our carbon footprints as a country.
"Having said that, if you look at the energy sector around the world, particularly oil and gas, you will see a lot of discussions going on," he said.
On energy transition strategy, the Oilserv boss said the company has a clear energy transition strategy.
"Apart from developing it, we sensitise people about it and review it regularly.
"We've also gone into renewables. We are not, at this point, developed in renewables. But we have a partnership with a German company to address the renewables, solar or whatever.
"We are more concerned about how we can utilise the principle of both green and blue hydrogen.
"We want to be able to generate power without having to damage the environment. So, we are already moving into that sector.
"But going into the new phase of energy delivery takes a lot of time to plan, a lot of investments. And like I said, if you look at Nigeria, we also have some issues," he said.
Okwuosa said most of the countries in the world that have developed and still developing have frameworks to encourage these developments.
"By way of tax rebate, addressing price issues to make sure that entry points, in terms of costs for these alternatives, will not be too high.
"Unfortunately, we don't see any articulated situation like that in Nigeria. What that means is that there is really no encouragement for any investor to come into that as a business because he cannot compete today in terms of pricing with fossil fuels.
"But we cannot give up, it's about engaging the government, it's about pushing because we have no choice. If we don't, the train will keep moving and we'll get to a point where our oil is there but we cannot produce.
"It is our duty as a country to make sure we can refine the crude oil we use. We can do that. Nigeria's utilisation is high enough to actually absorb about a third of our production " he said.
Bridging infrastructure deficit, Okwuosa, said that the Federal Government had done quite a lot of things for which it has not been given credit.
"When President Muhammadu Buhari came into power, the AKK pipeline was already under discussion since 2009, it was never moved anywhere.
"But within three months of coming into power, Buhari brought the issue up and said it must be done.
"Buhari government gives us the support to navigate that process, especially the funding. The government has been determined to ensure the Nigeria Gas Master Plan is fully executed because of its impact.
"That is why we are talking about the pipeline to Ajaokuta, which is the last interlink. So, I give them credit for that.
"There are quite a number of programmes the NNPC has initiated, like the seven gas programmes we have. The Train 7 NLNG is ongoing as we speak.
"A lot has happened. That is why I keep saying that gas is the mainstay of our transition. If we get gas right, it would be easier for us to transition into renewables.
"The Nigerian government has done a lot. But, as a developing country, you know we are struggling with so many things for now.
"It is about focusing on what matters the most. The government has done a lot, but there is room for more. It needs to make it possible that there is an enabling environment for investors who are interested in the renewables," he said.