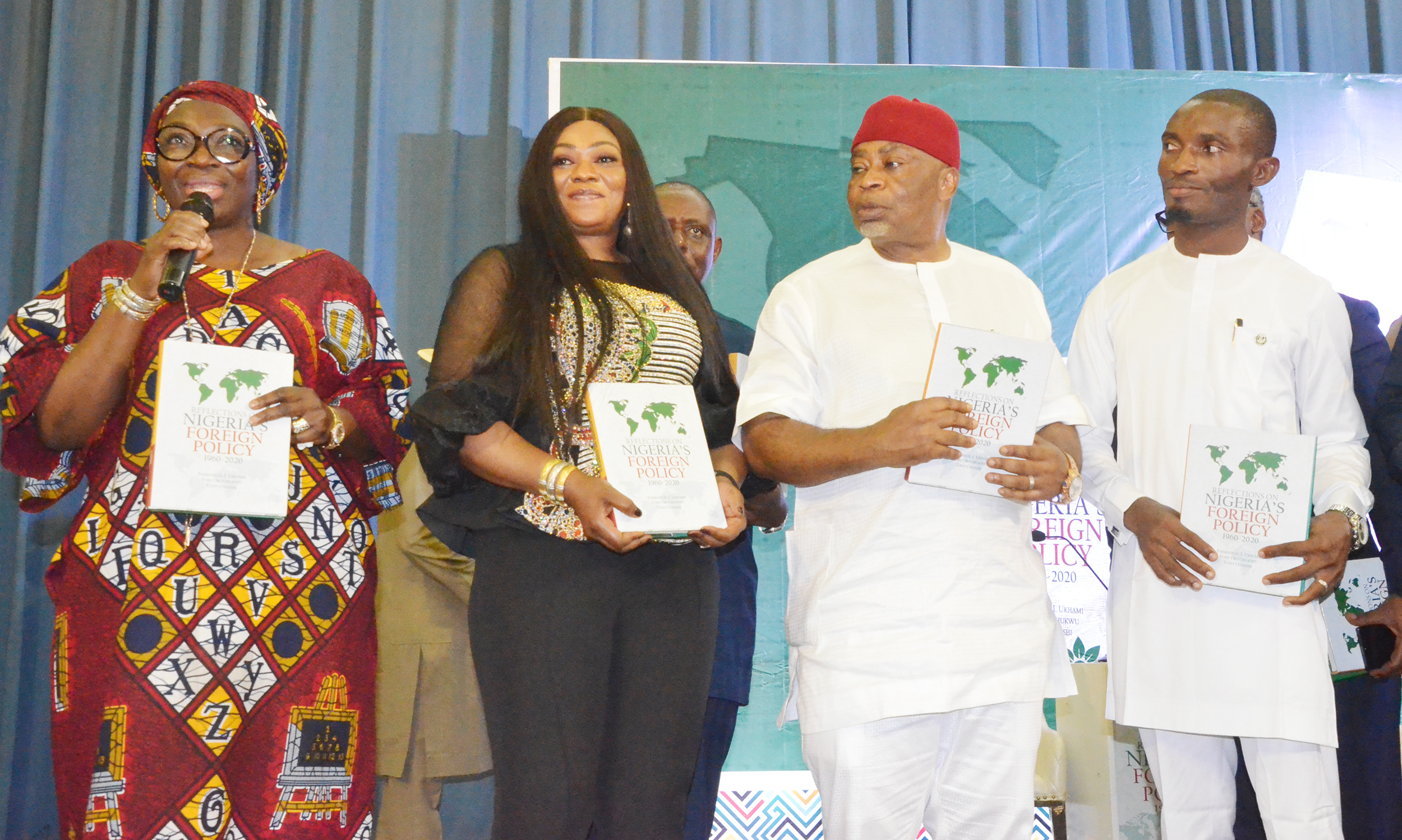 Considering the ravage that floods have been wreaking across Nigeria, especially during the rainy
season, it is mandatory on the federal and state governments to adopt opportune and exacting measures to assuage the impact of the nuisance, as it is practically impossible to completely hold back nature's rage. Furthermore, this measure is propitious since the Nigerian Meteorological Agency (NiMet) has made some climate predictions this year.
Giving a report, NiMeT said the 2022 rainfall was projected to commence in the coastal states of Bayelsa, Cross River and Akwa Ibom in late February and around July in the Northern states including Borno, Yobe, Jigawa, Sokoto, Katsina and Zamfara States. However, Ekiti, Ondo, Edo and Kaduna States might encounter earlier than normal onset when compared to the long-term averages while Zamfara, Katsina, Kano, Jigawa, parts of Kebbi, Niger, Kwara, Oyo, Ogun, Cross River, Bayelsa and Rivers might experience delayed onset of rainfall.
The report also provides an overview of assorted climatic variables, such as rainfall and temperature models in Nigeria for the year. These forecasts offer the government, stakeholders and the general society early warning information for timely preparedness against potential hazards associated with heavy rains, floods, and high temperatures, as well as dry spells in parts of the country.
Properly transmitting warnings of impending storms and floods will not only provide an opportunity for people to take proactive measures to prevent damage to their property, it will also save lives. In Europe, initiatives like flood early warning systems and dyke monitoring are made to overhaul how natural disasters, such as flooding, can be properly evaluated and when warnings should be communicated.
Although flooding has become part of life in Nigeria because of its unparalleled geographical features, which boast many rivers that criss-cross the hinterland, with the Atlantic Ocean bordering the southern part, the changing pattern of rains has further compounded the situation. In a country where natural disasters such as earthquakes and volcanic eruptions are remarkably rare, flooding is rapidly becoming the main cause of concern.
This early warning from the agency should be given sufficient attention by all levels of government and should not be lightly addressed. The months of July, August, September and October are usually associated with heavy rainfall and catastrophic flooding in most areas of the country. Floods are often exacerbated by the transboundary influx of the Niger and Benue Rivers from outside the country before they drain into the Atlantic Ocean in Nigeria.
Flood is one of the most frequent natural disasters in our country with a devastating aftermath on the poor and vulnerable populations who live along river banks and rely on flood plains for livelihoods. Whenever a flood occurs, it affects a variety of sectors, including agriculture, water resources, health, transportation, infrastructure, and the livelihoods of people living in affected communities.
Tragically, since the devastating flood of 2012 which swept away many communities across the country, and the early warnings by pertinent government agencies on the impending flood and how to mitigate it, Nigerians have been flouting the directives from pertinent agencies and maintaining unhealthy lifestyles that result in flooding and the attendant consequences.
That is why government, environmental non-governmental organisations (NGOs), including individuals and public enterprises, must do their utmost to avoid flooding this year. Rivers State, particularly, known for its perennial floods, must be prepared. Drains should be cleaned, while people living in flood-prone areas should be relocated. Now that the floods have yet come, there should be a massive awareness campaign in the state.
Those that need to be evacuated in Port Harcourt should be encouraged to voluntarily do so. Aside from de-silting the drains to ensure free flow of water, excavated refuse should be properly disposed of to avoid blocking the roads and returning into the canals. Construction along water courses should be advised against. Violators must be apprehended and prosecuted diligently while the structures must be demolished immediately.
The inappropriate disposal of waste by Port Harcourt residents and the failure of the Rivers State Waste Management Agency (RIWAMA) to do its job is a major concern. While some residents can afford to pay private waste disposal operators for their services, others who cannot afford it are dumping waste into drains and open spaces. Traders, who dispose of garbage haphazardly, should be punished. Non-payment of sanitation rates by residents is affecting the work of RIWAMA. The agency can only operate properly when there are funds to carry out its duties.
The state's monthly environmental sanitation exercise across the 23 local government areas which usually holds on the last Saturdays of every month with strict restrictions on human and vehicular movements during the exercise should be reintroduced. This will enable Rivers people to support Governor Nyesom Wike's vision of a clean and safe environment. RIWAMA has a responsibility to ensure that Rivers State remains clean and healthy for its citizens.
As a long-term solution to permanent flooding during the rainy season, the state government should establish a master drainage plan for Port Harcourt. This will receive, handle, and transport surface or groundwater runoff within the city. As well, it will ensure the proper operation of the state capital's drainage system. Also, a stakeholders' meeting with the communities experiencing the disaster has to be convened.
Suitable measures should be defined to put an end to flooding. Apart from clearing of drains, especially in coastal and flood-prone areas, the Rivers State Government should initiate an effective town planning and strict enforcement of environmental regulations and by-laws. Preventive measures are more a matter for the government and local authorities. Therefore, there cannot be any excuse for preventable flooding this year:
With the increasing burden of climate change on humanity, it is required for everyone to take action to improve the impact of floods. Experts say there are several ways of preventing flooding. To achieve this, Nigeria should improve on its warning system, promote flood resilient buildings, construct buildings above flood levels and increase spending on the construction of flood defences. Other measures such as strategically planting trees, restoring natural waterways and introducing water storage areas are imperative.
Deborah: Let Justice Be Served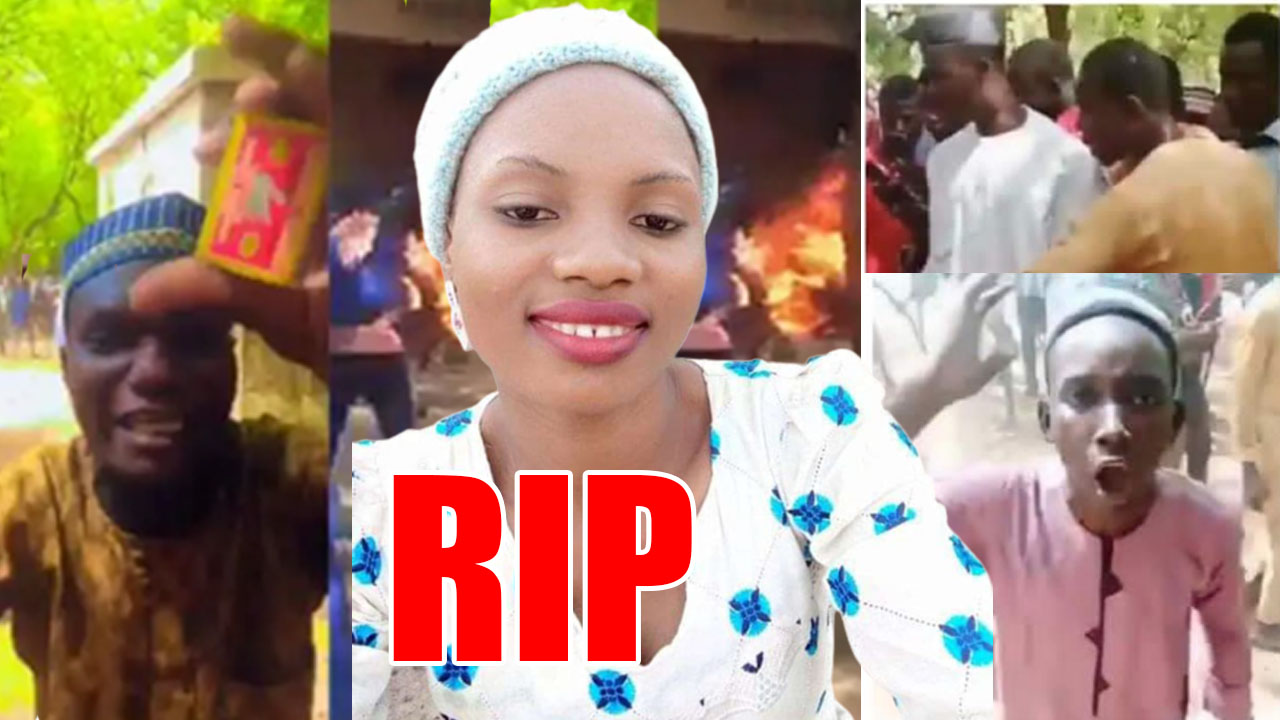 Once again, religious extremism in Nigeria has been clearly discernible for its ultimate purpose in the expression of violence by the actors. The penultimate week, some Muslim students of Shehu Shagari College of Education, Sokoto, in Sokoto State, stoned and battered Deborah Yakubu Samuel, a 200-level student of Home Economics, to death for alleged blasphemy. Shortly thereafter, the murderers set the lifeless body on fire. It was one of the most horrific murders to contemplate, but not the first cold-blooded savagery.
Deborah reportedly protested the exhibition of religious messages on the student's WhatsApp platform. Her howling exacerbated certain Muslim students, who mobilised and then killed her. The unmannerly killing of the young female student is not a sequestrated incident. Many Muslims and non-Muslims judged to have slandered Islam, or its prophet, have accepted a similar fate in the region. This evil is in direct contrast with a just and civilised culture.
That such bestial behaviour occurred in a citadel of learning and in daylight is not only regrettable, but is symptomatic of the omnipresent nature of religious extremism in Northern Nigeria. Unchecked, it has birthed and sustained a 13-year-old bloody jihadist insurgency that has spread from the North-East through the Northern region and earned the country stardom as the world's third most terrorised nation.
Similar incidents often occur in Northern Nigeria. In 2007, Muslim students in Gombe lynched their Christian teacher for defiling the Quran. There have been other cataclysmic attacks and killings of alleged blasphemers in predominantly Muslim areas in Kano, Niger and other parts of the North. Those charged with blasphemy were sentenced to death by the Sharia courts in Kano. Others, such as Mubarak Bala, were sentenced to lengthy jail terms. Some Muslim clerics and state officials have publicly approved the execution of blasphemers.
Gideon Akaluka was decapitated in Kano in 1995, falsely accused of defiling the Quran. Sharia riots in the year 2000 left over 4,000 persons dead across several Northern states. In 2002, by protesting against the Miss World beauty contest billed for Kaduna that year, the fanatics killed more than 250 people. Furthermore, in 1987, a female Islamic zealot accused a speaker at a Christian fellowship at the College of Education, Kafanchan, of blasphemy. Her fellow Muslims mobilised and burnt churches and relaxation centres across Kaduna and other states. Scores died.
There has been expeditious, unambiguous expansive denunciation of the outrage, including from significant Northern and Islamic chieftains like the Sultan of Sokoto, Sa'ad Abubakar III, and the Sokoto State Governor, Aminu Tambuwal. Commendably, esteemed Islamic clerics insist that the action of the mob does not reflect their religion. But prevarication and extenuation are still emerging from certain quarters.
President Muhammadu Buhari reacted belatedly to Deborah's horrible murder over 36 hours after the despicable act. Although he denounced the murder, nevertheless, with a pontification to religious and community leaders to draw people's attention to the need to exercise the right to freedom of expression in a responsible manner. That was rather disconcerting. Inadvertently, the President's answer may have set the stage for politicising or escalating blame, especially on the victim.
The infelicitous action of the mob is definitely a crime. It is incumbent upon the government to identify those who perpetrated this heinous crime. They should be apprehended and brought to trial in haste. The next step is to determine if there has been negligence on the part of the school authorities and the police and to take appropriate action. Buhari and Tambuwal need to let religious fanatics know that Nigeria remains an amalgamated secular state.
At the instigation of certain religious extremists, Deborah's killers assembled in parts of Sokoto to protest the arrest of only two of the killers, demanding their release. During this process, a person was killed and churches were attacked while businesses were plundered. They surrounded and tried to burn down the palace of the Sultan, as well as the church and office of the Catholic Bishop of Sokoto. Only an immediate security response rescued the situation.
Carnage by extremists in Northern Nigeria must end. Human rights activist and Senior Advocate of Nigeria (SAN), Femi Falana, has demanded justice for Deborah. Reacting in a statement, Falana urged Governor Tambuwal and other relevant stakeholders to ensure that justice was served in the matter. According to him, out of the 190 victims subjected to mob justice and killed in Nigeria in the last two years, Sokoto is ahead of other states with 13 cases.
Under former United States President, Donald Trump, the United States had taken a renewed interest in religious freedom issues worldwide, with a specific focus on persecuted Christians. Trump released an executive order on advancing international religious freedom. The order directed the State Department and United States Agency for International Development to act to combat religious freedom violations and called for a budget of at least $50 million for programmes to fight religious violence and persecution abroad and protect religious minorities.
But the U.S. efforts have borne little fruit so far in Nigeria. Multiple reports have been coming in of increased killings. According to a report by the United Kingdom-based Humanitarian Aid Relief Trust, more than 1,000 Christians were killed in Nigeria in 2019. The organisation further reported that at that point, 6,000 Nigerians had been killed and 12,000 displaced since 2015. Attacks on Christians have spiked under Buhari's administration.
Religious fanaticism prevails in the North because the violators are not severely punished. Instead, they are permitted to go scot-free. State governments aggravate the situation by promoting religion, which violates the express provision of Article 10 of the 1999 Constitution: "The government of the federation or of a state shall not adopt any religion as state religion." The Nigerian State must dissociate from religion. There should be mass education and zero-tolerance for lawlessness.
We reject any suggestion of validation of Deborah's killers and their motives. In a secular society, blasphemy should not be a criminal offence. Each religion is exclusive, and its followers operate according to pig-headedly held beliefs. Consequently, all classes of society must take concerted action against this heinous killing; strong enough to prohibit others permanently. All Deborah's murderers must be apprehended and charged immediately. The Federal Government needs to put an end to this crudity.
Congratulations, Justice Mary Peter-Odili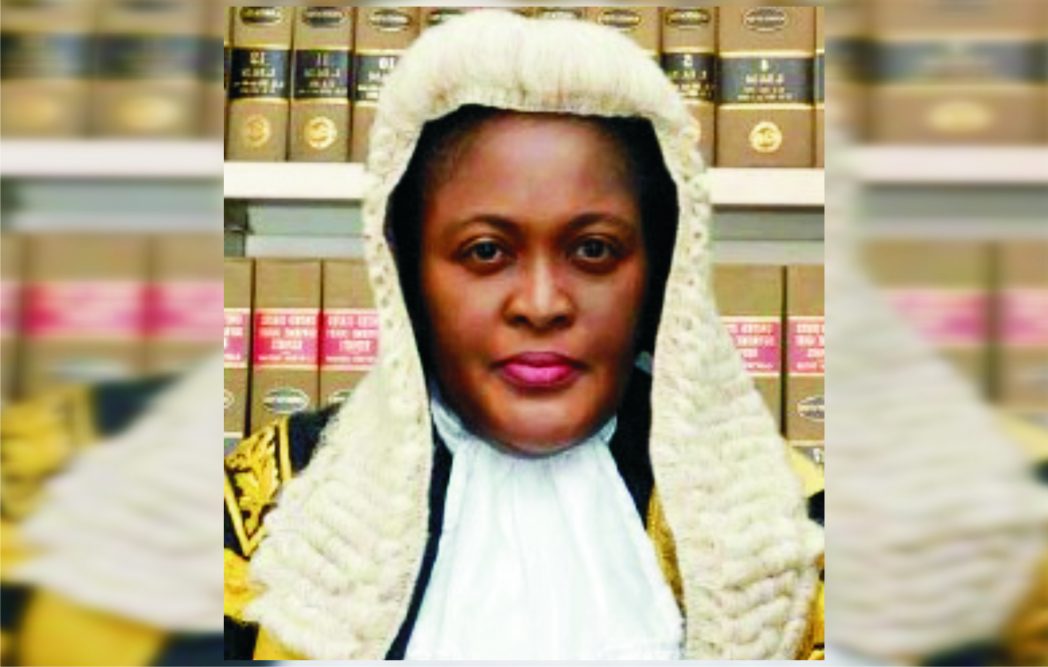 The learned Justice Mary Ukaego Peter-Odili of the Nigerian Supreme Court, officially left the
country's judiciary on Thursday, May 12, 2022. Justice Peter-Odili, who is one of the earliest women to be elevated to the Supreme Court bench, stepped aside having attained the mandatory retirement age of 70 after serving at the apex court for 11 years. The Imo State-born jurist, whose meritorious milestone judgments have shaped the political, economic and social terrains of the nation, was hosted to an elaborate retirement event on the day.
The apex court officials had a farewell session worthy of her. The sitting was chaired by the Chief Justice of Nigeria (CJN), Ibrahim Tanko Muhammad, in the main courtroom of the Supreme Court that Thursday morning. Distinguished Nigerians, especially the Attorney General of the Federation (AGF) and Minister of Justice, President of the Nigerian Bar Association (NBA), Body of Benchers, and Body of the Senior Advocates of Nigeria, among others, graced the valedictory court session.
Spanning 45 years in the legal profession, her total journey to the Supreme Court tracked a steady climb through the Nigerian Law School, Victoria Island, in 1976 and was called to the Bar the following year. Shortly after, she enrolled in the mandatory National Youth Service Corps (NYSC) and accomplished her primary assignment at the Ministry of Justice in Abeokuta, Ogun State, before proceeding to the Ministry of Justice in the old Bendel State as a pupil state counsel.
Upon being called to the Bar on July 1, 1977, Mary saw her dream of seeing her family become a reality. She and Dr Peter Odili, who had long been acquainted right from their days in the University of Nigeria, Enugu campus that housed both the medical and law colleges within it, decided to be joined in holy matrimony in Benin City, two months later (August 26, 1977). Both were said to have met at a campus feast and began a lasting relationship that resulted in a marriage. They received their first baby, Adaeze, in 1979. Not long after that, they had three more children — Chinelo, Peter, and Njideka.
For the first time since she became the second most senior justice of the Supreme Court, she had the privilege to speak about herself and the nation she had served dispassionately for over four decades. Born May 12, 1952, at Orieonuoha Maternity, in Onicha Ezinihitte-Mbaise, Imo State, young Mary's father, Bernard Chigbu Nzenwa, was a reputable lawyer, sports enthusiast and traditional ruler while her mother, Bernadette Nwatuma Nzenwa, was a seamstress and textile trader.
Mary, a kind lady of glamorous qualities and eminence that surpass the legal profession, was well known for her irresistible voice in the temple of justice. She has offered the best of her intellect to the improvement of the legal profession through her many years of unparalleled rulings at various levels of courts in Nigeria. The retired legal giant is a specimen of hard work, industry, discipline and moral rectitude. We commend her for her contributions to the judiciary in Nigeria.
As well, Mrs Odili is a dedicated jurist and an example for the public service. She is an exceptional judicial icon whose service on the Bench will continue to be referenced as a result of her sense of balance, fairness, integrity and confidence in the nation's judiciary. She has left the Bench as an outstanding jurist. Her devotion to duty took her to the peak of her career, having served creditably as a magistrate, high court judge and justice of both the Appeal Court and the Supreme Court of the land. Her support for women, advocacy for legal reforms and her crusade for positive change in society are part of her legacy that will continue long after her retirement.
Attesting the virtue of the retired jurist, the Rivers State Governor, Chief Nyesom Wike, revealed that Justice Mary Odili saved his political career in 2004, and vowed to remain grateful to her. The disclosure was made at the 70th birthday and retirement thanksgiving mass of Mary Odili as Justice of the Supreme Court at Our Lady of the Holy Rosary Chaplaincy, Catholic Institute of West Africa (CIWA) in Port Harcourt.
Wike posited that in 2004, he cried to Mrs Peter-Odili after he got the clue that his name was left out from those approved to contest either as first term or second term chairmen of local councils in the state and the retired judge listened to him and took the complaint to her husband, Dr Peter Odili, who was then the Governor of Rivers State. Wike explained how the Mary's presentation of the case led her husband to act immediately.
Citing a vital lesson of life he learnt from Justice Peter-Odili as the determination to build the capacity to be successful in one's career while not ignoring giving requisite attention to the family, Wike said: "I have seen somebody who is very compassionate and very caring. The moment you are around her husband, she takes care of you. She sees you as her husband's person, and so she will always relate with you. Some of us are direct beneficiaries of the care through our relationship with the husband."
However, Justice Peter-Odili's career was not exempt from a number of notable controversies. Her status as a judicial officer married to someone politically exposed made her an easy target in the intrigues of her husband's and his party's political rivals. An example was the knock-on effect from the All Progressives Congress (APC) following the Supreme Court judgment of February 13, 2020, that sacked the APC's David Lyon as governor-elect of Bayelsa State, barely 24 hours to his inauguration. Justice Peter-Odili led the panel of the apex court justices that decided the matter.
The Tide joins all well-meaning Nigerians, the judiciary, the NBA, the international community and all illustrious sons and daughters of Rivers State to specially celebrate and congratulate our very own, Hon. Justice Mary Ukaego Peter-Odili, on her 70th birthday and her exit from the Supreme Court. Indeed, it has been a sojourn, and we are proud of her. She has made her indelible marks. Our best wishes for a successful and exceptional retirement.
Averting Looming Strike In Aviation Sector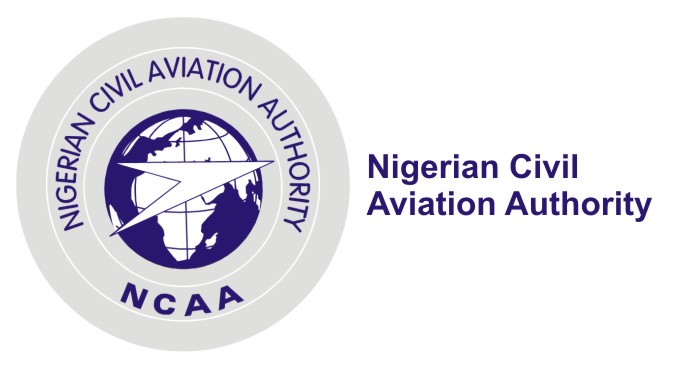 Airlines operating in Nigeria, under the auspices of Airline Operators of Nigeria (AON) had recently
disclosed plans to close down operations over the high cost of aviation fuel. The group revealed this in a statement issued lately, claiming that aviation fuel, also known as JetA1, had attained an all-time high of N700 per litre and informed travellers to use roads to avoid being deserted at airports.
"It is with a great sense of responsibility and patriotism that the Airline Operators of Nigeria (AON) have carried on deploying and subsidising their services to our highly esteemed Nigerian flying public in the last four months despite the steady and astronomical hike in the price of JetA1 and other operating costs. Over time, aviation fuel price (JetA1) has risen from N190 per litre to N700 currently. No airline in the world can absorb this kind of sudden shock from such an astronomical rise over a short period.
"While aviation fuel worldwide is said to cost about 40 per cent of an airline's operating cost globally, the present hike has shut up Nigeria's operating cost to about 95 per cent. In the face of this, airlines have engaged the Federal Government, the National Assembly, NNPC and oil marketers with a view to bringing the cost of JetA1 down, which has currently made the unit cost per seat for a one-hour flight in Nigeria today to an average of N120,000.
"To this end, therefore, the Airline Operators of Nigeria (AON) hereby wishes to regrettably inform the public that member airlines will discontinue operations nationwide with effect from Monday, May 9, 2022, until further notice. AON uses this medium to humbly state that we regret any inconveniences this very difficult decision might cause and appeal to travellers to kindly reconsider their travel itinerary and make alternative arrangements," the statement read.
Recurring aviation fuel crisis in the country is disquieting. While the Federal Government should promptly take far-reaching decisions to rest the matter permanently, it is gratifying that AON has acceded to requests to withdraw the action temporarily to allow for a fresh round of dialogue with the government to reach an amicable solution. Any strike in the sector will inflict more pain on our already distressed economy.
Furthermore, we are concerned about the difficulties being faced by the airline operators in procuring aviation fuel, resulting in spiralling costs in air transportation. It must be acknowledged that the airline operators are in the business to make profits. They service the very critical sector that is not only the preferred mode of transport for most Nigerians, but also the main international gateway to the nation.
We salute the patriotism of AON and conclude that members of the association are indeed patriots who have kept on bearing the brunt of an unfavourable oil market. The government has to reciprocate by ensuring that foreign airlines operating in Nigeria are provided with logistics and services for their operations without disruption. The authorities should step in and be devoted to the constant expansion of the aviation industry, where airlines and other service providers operate in a competitive environment.
The Federal Government, the National Assembly, the Nigeria National Petroleum Company (NNPC) Limited and oil marketers should work towards bringing the cost of JetA1 down, that has currently raised the unit cost per seat for a one-hour flight in Nigeria today to an average of N120, 000. This cost is exorbitant and cannot be fully passed on to passengers, already experiencing numerous difficulties. The rate is unsustainable; the airlines cannot absorb the pressure.
Nigerians do not wish for more industrial actions. Hence, the demand of the workers should be looked into for peace to reign in the sector. Striking has become essential for unions and workers dissatisfied with labour conditions. Already, members of the Academic Staff Union of Universities (ASUU) have been on a nationwide strike. Other unions in our higher institutions are restive. If care is not taken, ASUU could be joined by workers in the aviation industry. This may be unhealthy.
The Minister of Aviation, Hadi Sirika, implored the aviation unions for time to explore means of resolving the challenge. He, however, noted that, unfortunately, aviation fuel supply was not within the purview of the Ministry and so the much he could do in the circumstances was to engage with agencies, institutions and individuals in a position to provide succour to the airlines. Sirika must not renege on his promise.
Oil marketers, under the aegis of the Major Oil Marketers Association of Nigeria (MOMAN), had attributed the recent surge in Automotive Gas Oil (AGO), otherwise known as diesel and JetA1 (aviation fuel) to the difficulty in accessing foreign exchange and the ongoing war between Russia and Ukraine. Executive Secretary of MOMAN, Clement Isong, said the war in Ukraine had caused an increase in global crude oil prices and all its derivatives, including diesel and aviation fuel.
Again, some experts have explained that the continuous importation of aviation fuel coupled with the inability of airline operators to have easy access to foreign exchange and airport taxes, among others, have been attributed to the costly price of the product in Nigeria. Other reasons include handling equipment like refuellers, hydrant dispensers/servicers and filtration systems.
For a country that is the largest oil producer in Africa and 7th globally, this is distasteful and scandalous. It may not be improper to know why the nation exports crude oil and gets only premium motor spirit (PMS) in return. What happens to the other derivatives from crude oil, like aviation fuel and the like? This brings to the fore the contentions on the state of our refineries and the need to decide on them.
If our refineries were working, the war between Russia and Ukraine would not serve as a reason for the unavailability of aviation fuel in the country. Just as there are modular refineries for PMS, similar ones should be established for aviation fuel to meet the ever-increasing demand for local consumption. Easy access to forex, especially for aviation fuel importers, which is one of the major reasons for the hike, is imperative.