Re-Imagining Legal Education In Nigeria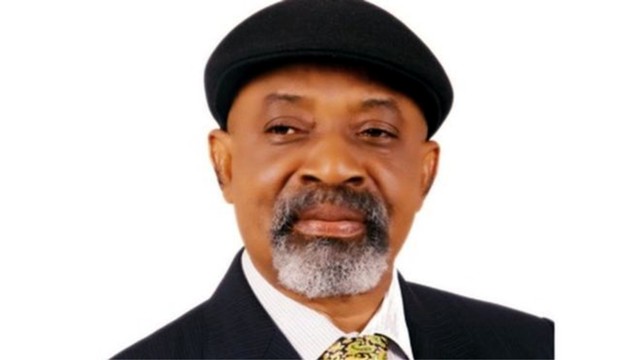 I am delighted to have been invited to be a part of this Summit. I thank the President of the Nigerian Bar Association, Mr. Olumide Akpata, for inviting me, and the Proprietor of Afe Babalola University (ABUAD), Aare Afe Babalola, CON, OFR, SAN, and the entire Management of Afe Babalola University, for collaborating with the NBA to deliver this great Summit, and for hosting the Summit.
I especially commend the leadership and membership of the Nigerian Bar Association for putting together a summit of this nature at such an auspicious time, aimed to assist in advancing legal education in Nigeria. As we all are aware, the NBA is a major stakeholder in the legal education project in Nigeria. First, and pursuant to the provisions of section 2(1) (e) and (f) of Legal Education (Consolidation) Act, Cap L10 LFN 2004, the NBA President and 15 other NBA representatives are members of Council of Legal Education. Second, by virtue of Article 3 of the NBA Constitution, 2015, among the major objectives of the Nigerian Bar Association are promotion and advancement of Legal Education, Continuing Legal Education, Advocacy and Jurisprudence, and Promotion of co-operation between the NBA and other National Institutions. Such national institutions include the Council of Legal Education/Nigerian Law School, Universities and institutions engaged in legal education of aspirants to the Nigerian Bar. Third, most, if not all, law students in Nigeria will end up as Legal Practitioners and as such members of the NBA and of the legal profession in Nigeria; all members of the Bar and the Bench were at one time or another law students. By virtue of section 4(1)(a) of the NBA Constitution, all persons called to the Nigerian Bar and duly enrolled at the Supreme Court of Nigeria as legal practitioners are members of the NBA. Accordingly, progress or otherwise in legal education directly impacts the legal profession. Whatever happens in the legal education sector should be of serious interest to the NBA because failure in the former would seriously hinder progress, effectiveness and continued relevance of the latter in the country.
Furthermore, under under Rule 11 of the Rules of Professional Conduct for Legal Practitioners in Nigeria, the NBA has some roles to play in the requirement of Mandatory Continuing Legal Education in the profession. Continuing Legal Education is an offshoot of the legal training of aspirants to the bar. Moreover, the NBA President is next to the Attorney-General of the Federation in the leader ship hierarchy of the Nigerian Bar, which comprises former law students, all Law Teachers, heads of the Council of Legal education, the Nigerian law School, the various Law Faculties in Nigeria, the heads of other law legal education training institutions in Nigeria. Finally, the NBA President in the absence of a substantive Chairman of the Council of Legal Education plays the role of the Acting Chairman. There is therefore no doubt that the NBA, being a critical stakeholder in the legal education project in Nigeria, has the locus to organise a summit of this nature.
Legal education which comprises in the education of individuals in the principles, practices, and theory of law, is dynamic and all-encompassing, cutting across several jurisdictions, concepts, processes and stages, the overall aim being that of serving society liberally by imparting general and cultural education to law students to make them good law-abiding citizens, as well as instilling in them the significance and relevance of constitutional democratic culture. According to Harvard Law School's Committee of Legal Education, legal education lays emphasis on training men for the legal profession, and providing centers where scholars might contribute to an understanding of law and government and participate creatively in growth and improvement of law, ethics and governance. To this end, legal education in the 21st century must be one that effectively responds to the economical, technological, and societal shifts that happen at an ever-increasing pace. It must be an education that sets children up to succeed in a world where more than half of the jobs they will have over their careers do not even exist yet (Sara Hallerman, Colon Lewis, and Brad Dresbach). Finally, as recommended by the New Teaching Curriculum in the Nigerian Law School, 21st century legal education in Nigeria is also aimed at producing lawyers who would be in a position to measure up to contemporary benchmarks and international best practices in the legal profession.
I am aware of the efforts so far made by the Council of Legal Education, and the Management and Teachers of the Nigerian Law School, as well as by past and current NBA leaderships towards encouraging a strong partnership between the Bar and the Council of Legal Education/Nigerian Law School in the practical training of aspirants to the Nigerian Bar with a view to meeting the needs of the 21st century. I recognize that a lot of progress has been made in this respect. I salute Law Teachers in the Law School, in the various law faculties and other other institutions that offer legal education in Nigeria. In their individual and collective capacities, Law Teachers in Nigeria have contributed towards the academic, professional and personal development of lawyers and law practice in Nigeria. However, a lot still needs to be done. Legal education needs to continually and consistently develop in order to remain relevant to the needs of a dynamic society. There is need for continuous and concerted efforts by all stakeholders at strengthening existing partnerships and collaboration with a view to improving on the quality of legal education. There is also a need for reorientation in our profession and there is no better place for this to start, than from the foundation, which is our legal education. This is why I consider this summit timely and the theme apt: "Re-Imagining Legal Education In Nigeria".
Further, with the outbreak of Covid-19 pandemic in 2020, and following the devastating and dislocating aftermaths of the pandemic, diverse opinions on the concept of legal education have emerged. The pandemic stretched its tentacles into diverse facets of life; the educational sector (including legal education) being among the most-hard-hit; the pandemic exposed many weaknesses of existing systems, processes and procedures in legal education, especially in developing segments of the worlds, of which Nigeria is a part. As a form of response to the upshots of the pandemic, stakeholders in education began to explore new, alternative, and dynamic means of teaching and learning to avoid a repeat of the quagmire the restriction occasioned by Covid-19 had caused the world. The legal education sector, managers and stakeholders have no choice than to begin to explore new concepts, more dynamic, pragmatic and responsive teaching and learning methods and systems, In summary, reform, reinvention and re-imaginng have become necessary to enable legal education in Nigeria key fully into what is now regarded all over the world as the "new normal". In November 2021, the Federal Republic of Ghana held a summit of this nature under them: "The Future of Legal Education in Ghana" and came up with a communique, which is expected to be followed up with necessary reforms to realise the objectives of the summit.
The above said, a very critical development in the legal education sector which this summit should pay serious and elaborate attention to is the recent development in respect of the Nigerian Law School. It should be noted that the Nigerian Law School currently has seven campuses. However, in an unprecedented move, the Senate of the Federal Republic of Nigeria recently passed a Bill to establish six additional Campuses of Nigerian Law School. The decision of the Senate completely brushed aside opposing/contrary advice and views by the Honourable Attorney-General of the Federation, the Council of Legal Education, Nigerian Law School, the Nigerian Bar Association and other major stakeholders in the legal education sector in Nigeria. The extant law, the Legal Education (Consolidation) Act, in its section 1(2) and section 3 respectively confers on the Council of Legal Education the "responsibility for the legal education of persons seeking to become members of the legal profession" and for "Continuing Legal Education". By the combined effect section 2(5) and section 4 of the Act, the Council may "do such things as it considers expedient for the purpose of performing its functions" subject to general directions by the Hon Attorney-General of the Federation. Thus, the dissenting advice and views of the Council, of the Hon AGF, of the NBA and of some other stakeholders were based mainly on the reasonable realisation that establishment of additional Campuses for the Nigerian Law School is better left in the hands of the Council in collaboration with the Nigerian Law School as administrative matters to be guided by expediency and need, among other factors. The Council of Legal Education, the Management of the Nigerian Law School, among other stakeholders, are better -placed to make/take decisions in this respect. There is an adage that "he who wears the shoes knows where it pinches". Besides, most of the existing seven Campuses of the Law School are in dire need of urgent infrastructure upgrade which on its part requires greater funding from government and stakeholders. It is hoped that these should be principal among what occupies the attention of stakeholders, rather than suggestions for establishment of too many additional Campuses (at the same time), some of which may end up being not viable, as a result of paucity of funds and dearth of basic infrastructure. Finally, the Council's views were guided partly by its belief that increased funding for the Nigerian Law School would bring about the needed upgrade in the existing seven Campuses, to adequately serve the need of growing number of aspirants to the Bar seeking admission to the Law School. It is hoped also that this Summit should subject the recent Bill passed by the Senate, among other issues, to rigorous discussions in order to come up with recommendations that would best serve the best interest of legal education, the legal profession, and the Nigerian nation.
At this juncture, it is pertinent to recall that in an effort to improve legal education, especially the practical training of aspirants to the Bar, the Council of Legal Education under the Chairmanship of Hon Justice M.O Onalaja (of blessed memory), had in 2008 constituted a Legal Education Review Committee, headed by Mrs Funke Adekoya, SAN. Other members of the Committee included Prof Yemi Osinbajo SAN (as he then was); Mr. Olisa Agbakoba, SAN; Prof Fidelis Oditah, SAN, QC; Mr. AB. Mahmoud, SAN; Mr. Ernest Ojukwu (then DDG and Head, NLS, Enugu Campus); Mr. Olanrewaju Onadeko (then DDG and Head, NLS, Lagos Campus); Mr. Nasiru Usman (then DDG and Head, NLS, Kano Campus); Prof. I.O Smith (Faculty of Law, UNILAG); Dr. Isa H. Chiroma (then, Dean Law Faculty, UNIMAID) and Mrs Roli Hariman (then lecturer, Nigerian Law School).
The Committee had called for memoranda from all stakeholders in the legal education project in Nigeria. The Committee considered all memoranda received as well as all presentations made at the Legal Education Summit 2006 which had held in Abuja on March 03, 2006 under the theme:"The Future of Legal Education in Nigeria". Also considered were reports and recommendations of the "National Committee on the Reform of Legal Education in Nigeria". The Committee paid a visit to several institutions, including the College of Law and the BPP Law School both in London England and the findings aided the work of the Committee (see: Ernest Ojukwu, Legal Education In Nigeria: A Chronicle Of Reforms And Transformation Under Tahir Mamman).
The result of the Committee's work was positive; the Committee made far-reaching recommendations on reform and improvement of legal education in Nigeria. I am aware that the Committee's recommendations had led to, among others, the birth in 2008, of a "New Teaching Curriculum" for the Nigerian Law School, a curriculum, which I am told, has been reviewed more than five times, to keep it in tune with developments in law, the legal profession, the legal education sector in Nigeria and across the globe. Thus, tremendous efforts have been made in the past. It is time to build on past and current efforts in order to move legal education to the next level. This Summit presents a great opportunity in this respect.
Moreover, the law setting up Council Legal Education needs to be reviewed to reflect current realities and needs of the profession and the sector. To this end, the NBA has presented before the Body of Benchers, a draft Bill on Legal Education in Nigeria in Nigeria, which Bill seeks, inter alia, to create a Council of Legal Education that will be separate from Nigerian Law School and other Private Law Schools to be established. It is hoped that this development will be among the matters that will be subjected to thorough and dispassionate examination and debates at this Summit, with a view to proffering recommendations on what is the best-suited for the profession, the sector and the nation, without destroying past and present efforts and achievements, without lowering standards, and without dislocating the fabrics and core values of the profession/sector. It is therefore my hope that deliberations and recommendations of this Summit should proceed on the notion that proposed improvements or reform or re-imaging of legal education in Nigeria can only yield more effective results and quickly, if those proposed improvements acknowledge and are founded on past and existing efforts and achievements. Existing structures and achievements will provide a solid foundation to future improvements. We may not have got to where should be. But, no doubt, we have left where we used to be. However, without continual collaborations and improvement, such things as growth and progress, achievement, and success have no meaning. I recall the counsel by Henry Ford, founder of the Ford Motor Company: "Coming together is a beginning, staying together is progress, and working together is success."
In conclusion, let me assure this Summit and all participants that the Council of Legal Education will seriously consider any communiqué/recommendations emanating from this summit, to ensure that this effort is not in vain.
Thank you and God bless you abundantly.
By: Chief Emeka Ngige
Ngige, is the Chairman, Council of Legal
Education, Nigeria
Professional Misconduct: BOSAN, Not BOSAW
I have just gone through a 17 April 2022 piece titled, "Senior Advocates Of Whatever" and credited to distinguished learned Professor and inimitable human rights activist, Chidi Odinkalu. I completely agree with distinguished Learned Prof, that the conduct of some Senior Advocates of Nigeria leaves very much to be desired, and that this is worrisome because it sets bad examples for younger lawyers.
However, I beg to disagree with the learned professor's conclusion that, _"young lawyers particularly now aspire with an overwhelming sense of desperation to join this coven, safe in the assurance that it will sanctify them as witches and wizards of professional impunity. To fully reflect its current evolution, it may be time for the Body to upgrade its name to Body of Senior Advocates of Whatever (BOSAW)".
First, I seriously doubt that reasons for young lawyer's diligent aspiration to become members of the BOSAN include that being a member of the distinguished body will "sanctify them as witches and wizards of professional impunity".
With due respect, I don't think so. And I will give just one example to buttress my point. If being a SAN offers one an immunity from professional discipline, why then was Mr. Aondoakaa suspended by the LPPC and later declared by a High Court, the Court of Appeal and the Supreme Court, to be unfit to hold any public office in Nigeria.
The pronouncement of the apex court is well reflected in respected Prof Odinkalu's piece thus: _'On 10 December 2021, the Supreme Court of Nigeria determined that "Mr. Aondoakaa "had, by his conduct, undermined and subverted the administration of justice and the independence, authority and integrity of the judiciary" and "ought not to be entrusted with any other public office at all."'_ In my opinion, suspension from holding any public office is serious punishment and constitutes a sufficient sanction for Mr Aondoakaa's reprehensible conduct in office as the HAGF. Note that the mere fact he's a SAN did not stop the apex court or the Legal Practitioners Privileges Committee (LPPC) from so proceeding against him. This is sufficient testimony that SANs are not immune from professional discipline for breach of Legal Ethics.
Second, there is no doubt that some SANs misbehave, but we should know that so many non-SANs equally misbehave. And just as there exist some SANs who are yet to be punished for their professional misconduct, there are very many non-SANs who have trampled upon the Legal Ethics with impunity. It must be admitted there is a general problem with discipline in the Law Profession in Nigeria; it's not about SANs nor about BOSAN. In a statement made available to newsmen on 2 April 2021, the leadership of the Nigerian Bar Association (NBA) had advised the general public as follows:
"The attention of the Nigerian Bar Association (NBA) has been drawn to the video making the rounds where the Chairman of the Code of Conduct Tribunal (CCT) – Danladi Yakubu Umar, was seen, together with his security detail, allegedly assaulting a citizen at Banex Plaza, in Wuse Abuja. We understand that this citizen turned out to be a 22-year-old employee of Jul Reliable Guards Services Limited, posted as a security guard to the Plaza and who is now reportedly hospitalised.
Further, as a member of the legal profession, Danladi Yakubu Umar is expected, by the extant rules that regulate the conduct of legal practitioners in Nigeria, to maintain a high standard of professional conduct, and not to engage in any conduct which is unbecoming of a member of the legal profession. Prima facie evidence available at the moment raise questions regarding whether such standards have been met. In view of the foregoing, the NBA shall through its relevant committee, investigate the circumstances leading to the altercation, and depending on its findings, will ensure that appropriate action is taken to address this occurrence".
The news that made round on the same day was, "NBA to Investigate CCT Chairman's Alleged Assault on Security Guard".* Danladi Umar is not a SAN. Yet, till date, nothing more has been heard from the NBA or about actions taken by the NBA leadership on the matter. "Has the matter been swept under the carpet?" is the question on many lips, till date.
Anyway, the point I am trying to make here is that misbehavior in the law profession in Nigeria is not exclusive to members of BOSAN. I therefore respectfully submit that one shouldn't rely on the unbecoming conduct of some SANs to brand the entire membership of BOSAN evil or misbehaving as such would amount to discrediting all SANs in Nigeria on account of the misconduct of only a handful of their colleagues.
Also, following from the example I have given above, if we should begin to look down on the rank/title of SAN or on all SANs, simply because of the misconduct of few of the holders of the title, maybe, then applying the same (albeit faulty) reasoning, the entire membership of the legal profession as a whole, should be condemned or discredited since there are many non-SANs whose conducts also leave very much to be desired, and who have yet to be brought to book before relevant professional disciplinary authorities. Similarly, we should also begin to see Nigeria as a country of criminals or terrorists simply because terrorism and criminality have pervaded the environment landscape.
What is more? Let's even take specific examples in the case of Body of Professors in Nigeria: (1) The Guardian of 26 March 2021 reports under the title, "Court jails professor three years for electoral fraud" , that "an Akwa Ibom State High Court 2, sitting in Ikot Ekpene, has found a professor of Soil Physics at the University of Uyo, Peter Ogban, guilty of an electoral offence and consequently sentenced him to three years imprisonment".
According to reports, the court had found him guilty of altering the results of the election to favour the APC. (2) Also, in June 2018, a professor of Accounting at Obafemi Awolowo University (OAU), Richard Akindele, was dismissed for demanding sex from one Monica Osagie for better grades in exams. Recall that Professor Akindele was later on 17 December 2018, convicted after he pleaded guilty to a 4-count charge. (3) On 16 April 2022, the gazettengr reports that _"Another OAU professor busted for attempted rape, battery of female student".*_ (4) Further, on 17 December 2019, it was reported in the Guardian that "The Univer­sity of Abuja… has dis­missed a pro­fes­sor and former Dean, Fac­ulty of Agriculture­ture, Adeniji Ade­dayo Abio­dun over alleged sex­ual ha­rass­ment". (5) On the same date, the paper reported, the same university approved the dismissal of Professor Agaptus Buzo-Chibuzor Orji of the Department of Science and Environmental Education for falsification of academic records and for aiding and abetting exam malpractice in the university. (6). On March 04, 2022, it was in the news that "Professor Richard Solomon Musa Tarfa, co-founder of orphanages for vulnerable children in Kano and Kaduna states, has been convicted by a High Court in Nigeria's Kano State of forging a certificate of registration from the Kano state Ministry of Women's Affairs and Social Development".
(7) On 20 August 2021, Daily Post reported that "The High Court sitting in Birnin Kudu, Jigawa State, has on Thursday sentenced Prof. Steve Uchella and Boniface Afifa Oru to five years' imprisonment for forgery." (8) On 10 December 2020, an "Akwa Ibom State High Court in Uyo has remanded a Nigerian professor, Ignatius Uduk, in prison for his alleged involvement in election fraud during the 2019 general elections in the state. Professor Uduk was arraigned on Wednesday by the Independent National Electoral Commission (INEC), for allegedly declaring false election results in 2019".
The list is endless. Should we then rely on these few cases of professor-misconduct to draw a hasty generalisation and conclusion about professors, that the Body of Professors in Nigeria is a body of mostly criminals, fraudsters and sex maniacs? Noooooo.
Such a conclusion would be faulty, and especially tantamount to commiting a falacy of Hasty Generalization. Hasty generalization is a fallacy in which a conclusion is not logically justified by sufficient or unbiased evidence. It's also called an insufficient sample, a converse accident, a faulty generalization, a biased generalisation, jumping to a conclusion, secundum quid, a neglect of qualifications or over-generalisation.
Hasty Generalisation fallacy is basically used to refer to making of a claim based on evidence that is just too insufficient or based on unrepresentative samples; drawing a conclusion based on a small sample size, rather than looking at statistics that are much more in line with the typical or average situation.
The gravamen of my submission is this: there are very many disciplinary bodies in the law profession in Nigeria; anyone who thinks that any lawyer, SAN or non-SAN, has acted contrary to the Legal Ethics, owes the profession a duty to report such erring member or members to the appropriate disciplinary body or bodies, and to follow up with such report in order to get the affected lawyer or lawyers subjected to relevant professional discipline and sanctions where liable. Rule 55 of the Rules of Professional Conduct for Legal Practitioners, 2007, is clear enough: _"(1) If a lawyer acts in contravention of any the rules in these Rules or fails to perform any of the duties imposed by the Rules, he shall guilty of a professional misconduct and liable to punishment as provided in Legal Practitioners Act, 1975. (2) It is the duty of every lawyer to report any breach of any of these rules that comes to his knowledge to the appropriate authorities for necessary disciplinary action.
In the meantime, we should not paint an entire community evil simply because few of its inhabitants are misconducting themselves. The BOSAN remains BOSAN, respected and distinguished in all ramifications, irrespective of the obvious misconduct of some of its members. The respected BOSAN doesn't translate to _"Body of Senior Advocates of Whatever (BOSAW)"_ on account only of the misbehavior of just a handful of its members. Non-misbehaving members of BOSAN (and these are in the majority) shouldn't be made to pay for, or to bear part of, the taint or ignominy caused by the sins of some of their colleagues.
Let those SANs who misbehave be fished out and punished in line with law and Legal Ethics, but let the BOSAN as a body remain a respected Body of Senior Advocates of Nigeria and not a "Body of Senior Advocates of Whatever".
By: Sylvester Udemezue
Udemezue wrote from the Nigerian Law School.
Court Revokes Monarch's Bail
A Magistrate Court sitting in Port Harcourt has revoked the bail granted to the Paramount Ruler of Kono-Boue community, King Taalor Tornwe in Khana Local Government Area of the Rivers State.
Tornwe was arraigned on the 18th of January on charges bordering on conspiracy and cultism in suit No.91C/2022 before Chief Magistrate A.O. Amadi-Nna.
The monarch was remanded in Port Harcourt Correctional Centre on the ground of lack of jurisdiction to entertain the matter.
The Magistrate further ordered that the case file be transmitted to Department of Public Prosecution for advice.
The defendant as it was learnt, was said to have secured bail in another court, which Magistrate refused.
The Court in an application by Commissioner of Police, after hearing from counsel to the parties, ordered that the accused be rearrested after revoking the bail.
It also ordered that the defendant after being rearrested should be remanded in Port Harcourt Correctional Center.
By: Kiadum Edookor
Compliance To Law, Order: I'll Adopt International Approach -Guber Aspirant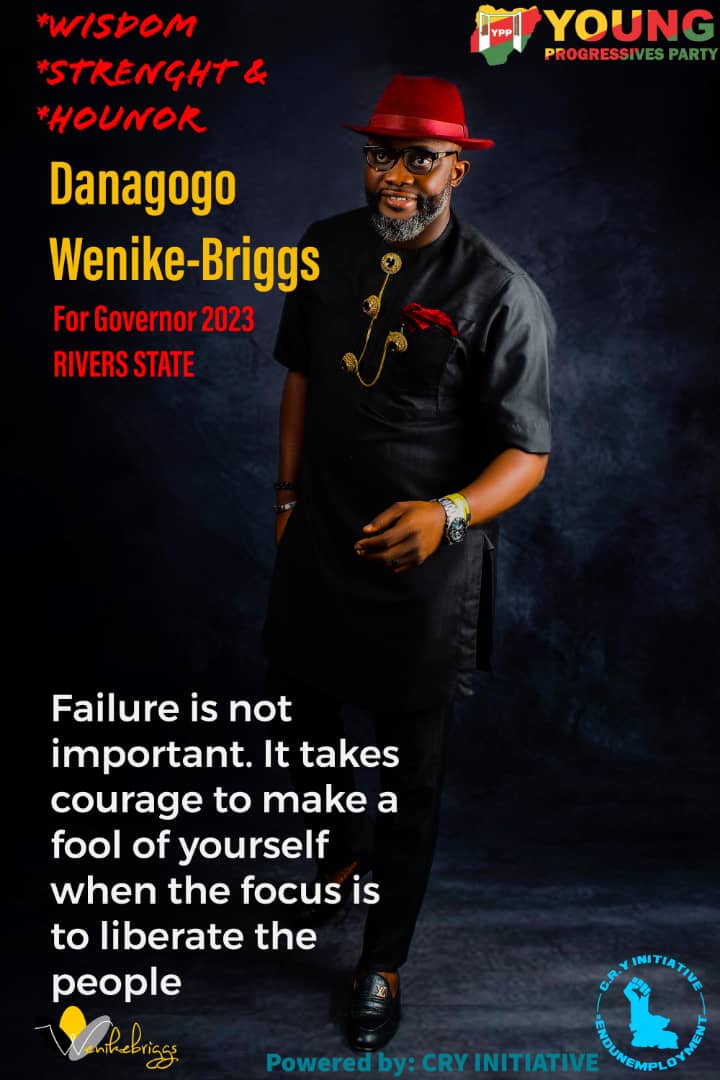 The governorship aspirant of the Young Progressives Party (YPP), Deacon Danagogo Wenike-Briggs, has said that he will adopt the best international approach to ensure that his government encouraged total compliance to law and order if elected governor of Rivers State.
Wenike-Briggs, said this when he spoke with The Tide in Port Harcourt yesterday.
The approach, according to him, will be to punish patronisers instead of the offenders themselves.
He noted that such will be the best way to tackle law offenders, in that dearth of patronage will force the real offenders to comply strictly.
"When you arrest anyone that buys from the street seller and allow the seller to go unpunished, such patronisers will not stop again the next time to buy, thereby indirectly enforcing the law on behalf of the government ", he said.
Wenike-Briggs, who is also a trained engineer, expressed worries that laws and order are fragrantly disobeyed and offenders go scot-free.
He recalled how laws and order are strictly adhered to in foreign countries and vowed to replicate same in the State, should he emerge as the governor next year.
"Our government will focus more on crime fighting. If you can agree with me, you can see that insecurity is the major enemy we have. And that is why we must all rise to the occasion", he said.
The Kalabari-born politician maintained that special attention must be given to all crime fighters including the judiciary in the determination to have a crime-free state.
He also said that he will welcome private investors in security in order to ensure an excellent result.
The guber aspirant further informed that he was ready to enthrone good governance and added that the state needed fresh blood that will bring change.
"Of a truth, we need change. Such change must come from something new. You can not expect change from something old .That is why we must work together to succeed", he said.
By: King Onunwor