'Farmers-Herders Crisis Costing Nigeria $14bn In Losses Annually'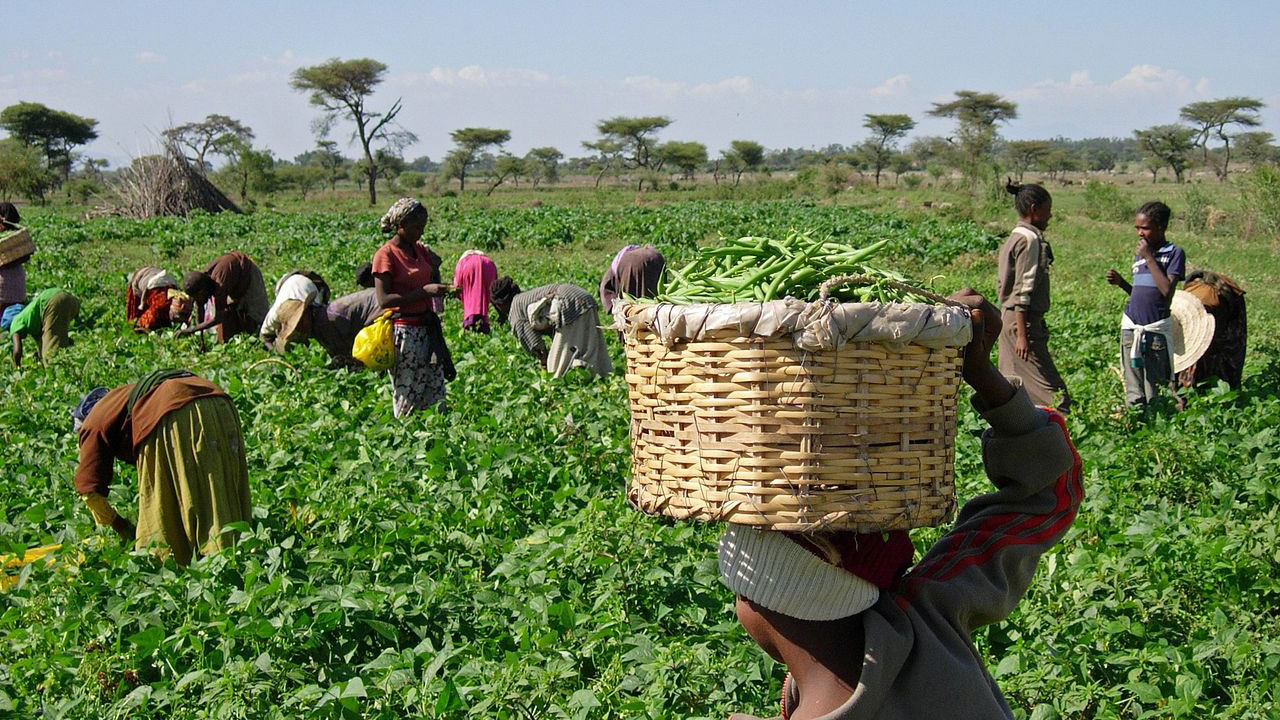 Senior Special Assistant to the President on Agriculture, Dr. Andrew Kwasari, has said Nigeria loses about $14billion annually to the incessant conflicts between farmers and herders.
Kwasari revealed this in Abuja, yesterday, during his presentation at the Summit on National Livestock Transformation Plan (NLTP) with the theme: "Positioning The Nigerian Livestock Sector For 21st Century Economy," jointly organised by the Federal Ministry of Agriculture and Rural Development and Agriculture Correspondents Association of Nigeria (ACAN).
To resolve the lingering crises between farmers and herders as well as reposition the livestock sector in the country, Kwasari, said the Federal Government in collaboration with states have begun the implementation of the National Livestock Transformation Plan (NLTP)2019–2028.
He noted that already 22 states have sent letters of expression of interest to the office of the Chairman of the National Economic Council and Vice President, Prof. Yemi Osinbajo, adding that 10 states have set up the States Livestock Transformation Office.
As part of the implementation strategy, he said four states have identified and mapped out the gazetted grazing reserves in their domain as well as taken off the implementation of the NLTP in earnest.
These states, according to him, include Nasarawa, Plateau, Adamawa and Kaduna.
Also speaking, Minister of Agriculture and Rural Development, Dr. Mohammad Abubakar, explained that the two-day summit was organised with the aim of enlightening stakeholders, investors and the general public on the inherent investment opportunities that abound in the livestock sub-sector, dispelling misconceptions about the real intentions of government for initiating the National Livestock Transformation Plan (NLTP) and to stimulate active participation of Nigerians to reap the full benefits of NLTP in the short, medium and long terms.
Abubakar pointed out that the bulk of the Nigerian labour force is engaged in various forms of agricultural enterprises especially along the livestock value chain with over 30percent of women and young adults depending largely on livestock for their income, livelihoods and sustenance, adding that the livestock sector remains a major component of the agricultural economy and plays a significant role in the overall national economy.
He revealed that the livestock sector accounts for about 2-5percent of the National Gross Domestic Product(GDP) and 10percent of the agricultural GDP.
He said: "Recent estimates show that the livestock sector is endowed with abundant livestock resources with about 26.4million cattle, 88.2million goats, 50.3million sheep, 8.9million pigs, 465million chickens, 36.4million ducks, 3.8million turkeys, 5.5 Rabbits, 353,173 camels, and 1,234,284 donkeys (FMARD 2021), thus making the nation the topmost livestock producer in West Africa".
I'm Best Aspirant To Defend Interest Of Ndigbo -Wike
Rivers State Governor, Chief Nyesom Wike, has told leaders and delegates of the Peoples Democratic Party (PDP) in Abia State to trust him as the only presidential aspirant who has the capacity to defend the interest of Ndigbo.
Wike, who is also a presidential aspirant of the PDP met with the leaders and delegates of the party at Abia State Government House, in Umuahia, last Friday, to solicit support ahead of the party's presidential primary this month.
The Rivers State governor stated that he would not be that kind of a leader who would be lost on the opportunity in public service to address social injustice and other forms of unfair treatment that people suffer in Nigeria.
Wike reiterated his belief in the restructuring of Nigeria, adding that he was determined to be the first to start the process to strengthen the sense of belonging among Nigerians.
"I say so with all amount of seriousness and I challenge anybody who is from the Southern part of Nigeria; who is from South-South, who is from South-East to say so boldly too. Check all of us; look and determine who can even defend the interest of Ndigbo better than me?
"It is not merely to talk. I mean who has the mind. Who has the courage? I have the mind and I have the courage. I will make sure the injustice in this country is solved.
"Ask them, when they were in power, what did they do? How many of them have spoken out? Look, don't waste your votes on such people."
Wike observed that things have fallen apart in the country because those of the All Progressives Congress (APC) who control the Federal Government lack such capacity.
The governor said he was prepared to effectively and productively take drastic decisions, and do so courageously in order to promote national good.
Wike assured that in solving Nigeria's numerous problems, he would also provide requisite logistics, and other support to the security agencies to enable them curb insurgency and activities of bandits within a given timeline.
"That is what leadership is all about. You must be courageous to take decisions people are thinking that is impossible. Inability to take decisions that is our problem in this country.
"But I will take those decisions that people are running away from. I will take it."
On his part, Abia State Governor, Dr Okezie Ikpeazu, who had earlier hosted Wike on a courtesy visit, said they have found in the presidential aspirant a leader who was consistent, with character and trust worthy.
Ikpeazu said Nigeria was in a precarious situation with a bleak future and requires Wike to forge national unity, rescue the country and stabilise socio-economic development.
Former Abia State Governor, Senator Theodore Orji, who represents Abia Central Senatorial District at the National Assembly, said Wike as a performer, was qualified to lead Nigeria.
He assured the presidential aspirant that Abia state delegates will support him.
Also speaking, former Gombe State Governor, Dr Hassan Dankwambo restated that Wike was truly a tested politician who was prepared psychologically and physically to be the best president of Nigeria.
Abia State PDP Chairman, Dr. Alwell Asiforo Okere, explained that most delegates were Wike's converts because they believe in the leadership that he would offer following from what he had accomplished in Rivers State.
Nigeria May Not End Hunger By 2025, Women Farmers Warn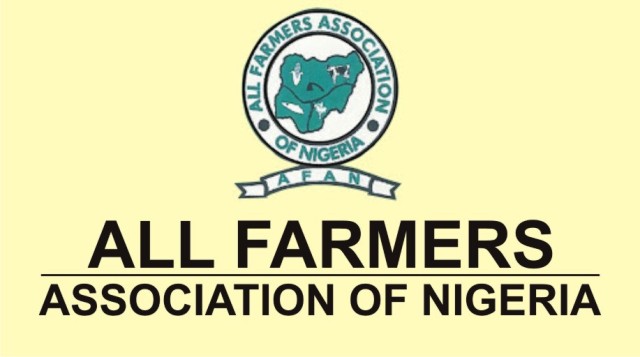 The President, Small Scale Women Farmers Organisation of Nigeria (SWOFON), Mrs Mary Afan, has said that Nigeria may not end hunger by 2025, if it does not invest massively in boosting agricultural production.
Afan made this known to newsmen, last Saturday, in Abuja on the sidelines of Non-State Actors Step Down training on post 3rd Biennial Review report (BR) organised by ActionAid.
Afan identified areas of investment to boost food production to include provision of farm inputs, grains or seedlings and fertiliser to small scale women farmers at a subsidised rate.
She noted that ending hunger by 2025 was one of the seven areas of commitment by countries under the Comprehensive African Agriculture Development Programme (CAADP) Biennial Review process or Malabo declaration.
She frowned at the high cost of fertiliser at the moment, adding that 50kg bag of fertiliser that was sold for N8,000 in 2021 was now selling for N27,000.
Afan said the price of a bag of fertiliser was equivalent to two bags of maize currently sold at N15,000, describing the challenge as disadvantageous and discouraging to farmers.
She described the hike as inimical to the nation's target of food and nutrition security.
Afan said "the hike will greatly affect food production as farmers cannot afford the outrageous price to engage in large scale farming because they only have a small portion of land.
"Normally, we used to get support from government for subsidised fertiliser but at the moment no such support, government's attention has shifted to 2023 election.
"Nothing like distribution of grains to farmers and as we speak, nobody listen to us, we are in a pathetic situation.
"Considering these challenges, there are no deliberate efforts by our government to end hunger by 2025.
"However, if it really wants to end hunger there would have been machineries in place by increasing agricultural budget, supporting small holder women farmers, subsidising their inputs, seeds among others to increase production.
"To address this crisis, government should also look at ways to increase irrigation farming so that farmers can have all year round farming instead of only rainy season as applicable in other countries,".
The 3rd CAADP Biennial Report launched in March by the African Union Commission showed that Rwanda was the only African country that is on track in the seven CAADP/Malabo commitment areas.
The areas are ending hunger by 2025, enhancing investment financing in Nigeria, ending poverty through agriculture by 2025, boosting intra-African trade in agricultural commodities services.
Others are enhancing resilience to climate variability and enhancing mutual accountability for actions and results.
CAADP is a continental framework for accelerating broad-based economic growth and progress toward poverty reduction and food and nutrition security through an agriculture-led growth strategy.
NDLEA Seizes Tons Of Tramadol, Codeine In Five States
Operatives of the National Drug Law Enforcement Agency (NDLEA) have intercepted 24 parcels of cocaine concealed in 12 tyres of lawnmowers, imported into the country through the Port Harcourt International Airport, by a Brazilian returnee, Okechukwu Francis Amaechi, who has just finished serving his jail term for drug trafficking in the South American country.
A statement by the NDLEA spokesman, Femi Babafemi, said, "The 45-year-old ex-convict from Idemili South LGA, Anambra State was arrested at the Port Harcourt Airport on Saturday, May 7 upon his arrival from Brazil via Doha onboard Qatar Airline flight QR1433.
"Preliminary investigations revealed Okechukwu, who was arrested and convicted in Brazil for drug offences, completed serving his jail sentence in March, 2022, after which he decided to return to Nigeria with three new lawnmowers where he concealed 24 parcels of cocaine weighing 4.56kg.
"Curiously, each parcel concealed in the tyres of the three lawnmowers bears some unique inscriptions, which are believed to be means of identification of the owners of the drug.
"The two parcels in one of the tyres of the first lawnmower beer 'O Lord' and 'Have Mercy'.
"The parcels in one of the tyres of the second mower bear the inscription 'In God' and 'We Trust', while the third mower has 'Ijioma' and '186.6' inscribed on the two parcels hidden in one of its tyres.
Okechukwu claimed one of his church members gave him the lawnmowers to deliver to his brother in Port Harcourt.
In other operations across Zamfara, Kogi, Rivers, Kaduna and Kano states, no fewer than 37, 876 tablets of pharmaceutical opioids, especially Tramadol; 10,884 bottles of codeine and 825.016 kilogrammes of cannabis Sativa were recovered during raids in the past week.
In Zamfara State, a Mercedes Benz truck with reg. no. XB 986 AGB from Onitsha to Sokoto was intercepted in the Tsafe area on Friday, May 20.
Apart from the driver and his assistant that were arrested, three other persons: Alex Chukwuemeka, 37; Ignatius Mokwe Odikpo, 47 and Andrew Chijokwe, 47 who are owners of the drug exhibits were arrested in a follow-up operation at a hotel in Gusau while waiting to receive the consignment for possible movement to Sokoto.
Seized from them include 9,900 bottles of codeine, 599.3kg cannabis and 15,889 tablets of other opioids.
In Kogi State, a fake security agent, Richard Agada was arrested on Wednesday, May 18 while conveying 10 bags of cannabis Sativa weighing 116.8kg in a white Nissan van.
Various quantities of opioids and cannabis were equally seized in two separate operations the previous Tuesday and Monday in other parts of the state with the arrest of a drug dealer, Ayuba Nda Isah, 32.
Three suspects: Nornu Abanne; Yirakpoa Emmanuel and Dornu Gbarazia were arrested at Kaani community and Bori with 90kg cannabis and 1.5gramme of Cocaine on Wednesday, May 18.
In Kaduna, three suspects: Nura Salis, Bawa Musa and Charity Jacob were arrested on Tuesday, May 17, at Warri Street within the state capital with 4,900 tablets of Tramadol, 890 ampoules of Diazepam injection, 257 ampoules of Pentazocine injection, 1,950 tablets of Nitrazepam and 830 tablets of Carbazapine.
Equally, in Kano State, a drug dealer, Abubakar Abdullahi, 47, with 5,970 capsules and tablets of Tramadol was arrested, while Nasiru Musa and Musa Mohammed were also nabbed with 5,000 caps of the same drug on Tuesday, May 17.
While commending the officers and men of PHIA, Zamfara, Kogi, Rivers, Kaduna and Kano commands of the agency for the arrests, and seizures, Chairman/Chief Executive of NDLEA, Brig.-Gen. Mohammed Buba Marwa (rtd) said the war against drug abuse and trafficking was one that must be won.
He, therefore, charged all commands of the agency to remain on the offensive against the cartels as they take advocacy messages to communities and schools.