2023 Presidential Ticket: It's Payback Time In PDP, Wike Tells NWC …Urges Neutrality, Level-Playing Field …Blasts Advocates Of Consensus Candidate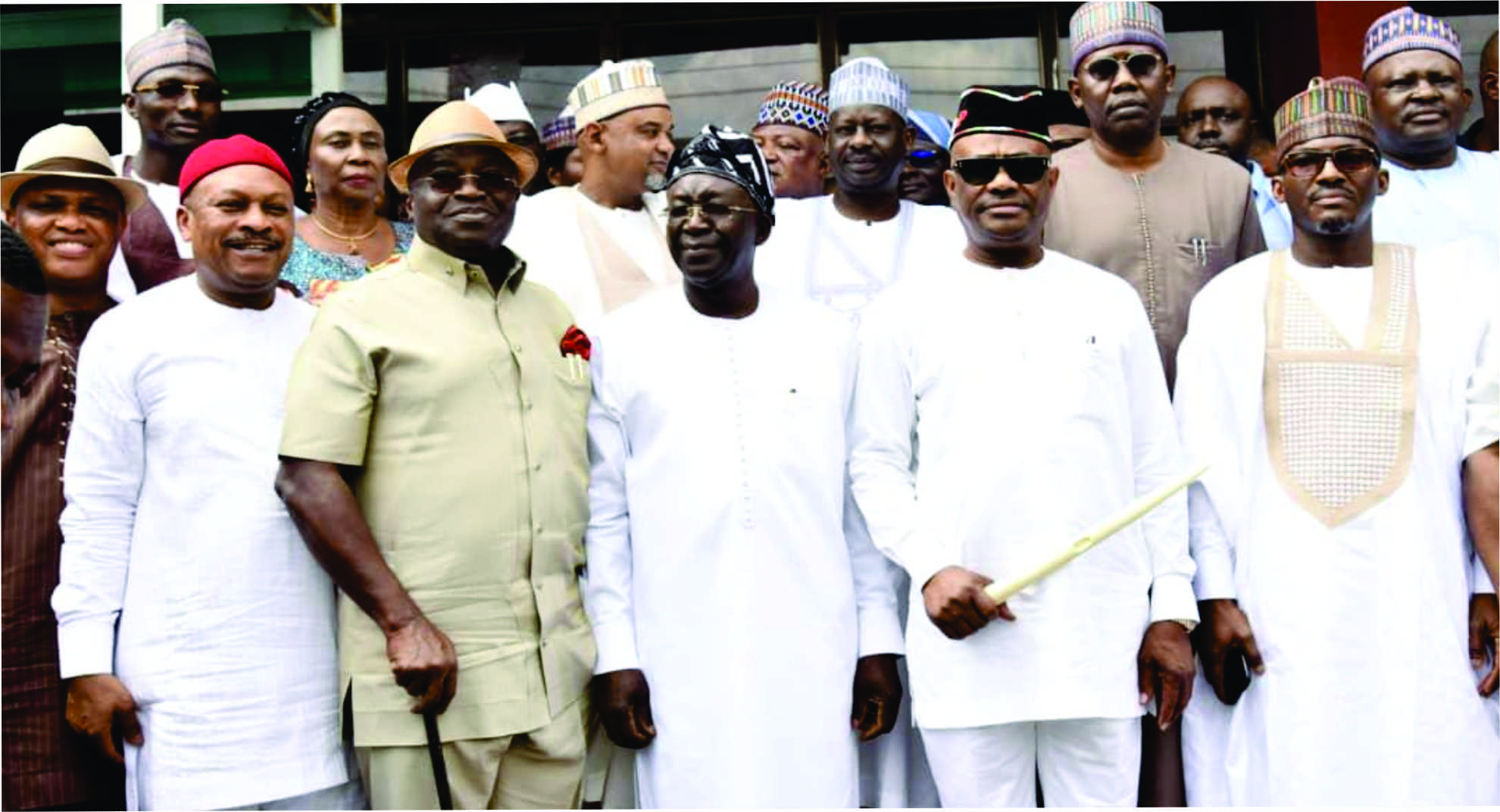 Rivers State Governor and presidential aspirant on the platform of the Peoples Democratic Party (PDP), Chief Nyesom Wike, has said the contest for the 2023 party's ticket was payback time for those who have been faithful and consistent with the party.
Wike dismissed moves to produce a consensus presidential candidate for the party.
The governor, who stated this while addressing the National Working Committee (NWC) of the party, yesterday, cautioned the leadership against giving the party's presidential ticket to those who failed to win their states for the PDP in previous elections.
The governor said he does not believe in the move to reach an agreement for a consensus candidate for the Peoples Democratic Party, ahead of the general elections in 2023.
The governor particularly referred to the Dr Bukola Saraki-led committee, which has been meeting PDP stakeholders seeking to reach an agreement on a consensus candidate for the party.
Speaking further, Wike asked why there was no talk of a consensus candidate for the party during the 2019 general election.
While clarifying that he believes in consensus, the presidential hopeful, however, said he would not agree to any consensus arrangement that is already skewed.
He said, "When we did our convention in 2018, about 10 people contested. There was no consensus.
"In 2019, why didn't you talk about consensus? The primary was wide open. You know I supported Aminu Tambuwal. I have no regrets. But when Tambuwal lost, I carried the campaign of Atiku on my head, and that is what it is supposed to be.
"I told them (the Saraki-led committee) that what you are coming to tell me is 'shine-shine bobo', the more you look the less you see. I said I'm not going to buy that one, and you know it will not work.
"I believe in consensus based on equity, justice and fairness, but not from people who have conspired to think that they can bring me in. They cannot bring me in".
Wike enjoined members of the NWC to avoid the mistakes of conducting the forthcoming election to favour any particular person or groups.
He also charged them to expect litigations and never undermine them when they are secured, but should rather work hard either to vacate them or reconcile the aggrieved persons.
"As opposition party, we cannot afford to allow people to say this election (convention) is not credible and transparent.
"I plead, again, we must not make the mistakes of putting people in the convention committee who are obviously supporting A, B or C. If we do that, then, some of us will challenge it.
"It is good you do what everybody will be happy with. You should do a better convention now."
He described himself as a true party person who should be encouraged to lead the PDP as its flag bearer in the 2023 presidential election.
Wike stated that Nigerians were watching to see who the PDP would present as their flag bearer with such capacity to deliver them and the country from the maladministration of the All Progressives Congress (APC).
"Today, terrorists and bandits have taken over the entire country. It is no longer Yobe and Bornostates alone. It is now in the 36 states and the Federal Capital Territory (FCT).
"So, Nigerians are really tired. But again, they are waiting to see who we are going to present, what is the track record of that person."
He said: "Not those that you will give the ticket to, then tomorrow, if they fail, you won't see them again in the party. Or if you don't give them the ticket, they will begin to work for the ruling party.
"I believe that I'm a true party person that should be encouraged to lead the party."
Wike maintained that he understands the modus operandi of the APC and if given the PDP ticket, he can confidently withstand them as well as win the 2023 presidential election.
According to him, his confidence stems from the fact that he had showed leadership in addressing the security challenge in Rivers State by providing requisite equipment and welfare that served as motivation for security personnel.
"Everybody in this country knows me, and of my views of national issues. Nobody can say I don't know whether Wike will do this or Wike will not do that.
"Everybody should know me very well that when I see issues, I said this is my view because am not going to run away from things going bad.
"So, as somebody at the helm of affairs, I called the security agencies in Rivers State. We discussed and they placed their demands with assurance given. I verified sources of the equipment that they want to buy to avoid buying technically faulty ones. We gave timeline and offered incentives for personnel.
"It is on record that when security officer dies in the course of fighting crime that we took care of their family so that they know they are not fighting in vain."
Speaking further, Wike said he is that kind of a leader who has and would continue to consult with the party, and seek its view on what government intends to do as a way of achieving proper integration.
"That is the way to achieve synergy between the party and the government, including the National Assembly members, members of the board of trustees and the national working committee.
"It is not where the government will roll out programme without the party leadership being involved.That way the party will not be in position to defend what government is doing."
He also reminded the NWC members that they removed former PDP National Chairman, Prince Uche Secondus-led NWC to install the incumbent Dr Iyorchia Ayu-led NWC.
Also speaking, Abia State Governor, Dr. Okezie Ikpeazu, who accompanied Wike, said the 2023 presidential election would not be the usual presidential contestation the country has had in the past.
"It has become existential, it has become about the future of our children, and therefore, everybody must throw in everything. The two most important requirements as we move forward is competence and acceptability."
He further added: "I see this possibility in one of your own (Wike). You elected him in 2015 to serve as governor of Rivers State, and from the creeks of Rivers State he has emerged as a worthy example of what service should be, firm, straight forward, outspoken, sticker for rule of law, fearless, and yet carrying everybody along and performing and doing wonders in Rivers State."
Ikpeazu said if PDP is really determined to rescue Nigeria from the brinks of collapse, then the party's presidential ticket should be given to the Rivers State governor, who has been loyal to PDP since 1998.
"You come to loyalty and service to our party, Governor Wike has never left the PDP. He has stood by all previous presidential aspirants and candidates, following them with vigour and commitment, committing resources, intellect and leading from the front."
The PDP National Chairman, Senator Iyorchia Ayu, who commended Wike for his commitment to the party, assured him that the NWC would provide a level-playing field for all the 17 aspirants, whom he maintained will do better than President Muhammadu Buhari.
"I want to assure you that there will be no foul play, no manipulation. We will certainly do better than what we did in October last year. We will hold an absolutely transparent convention. At that stage, we will try to be the INEC of the Peoples Democratic Party. We will not be partisan; we'll try as much as possible to make sure that every member of the NWC works for the party.
"I want to also assure you that once you emerge as the candidate of the party, whoever emerges from that point on, we will be aggressively partisan because we want the party to win election. We'll do everything in our power by way of canvassing for votes of the Nigerian people to ensure that PDP wins the next election."
Wike later met with the Federal Capital Territory PDP delegates led by Senator Philip Tanimu Aduda in Abuja.
The governor unveiled his dream for a better, inclusive and prosperous Nigeria.
At the end of the meeting, Aduda, who spoke on behalf of the delegates, assured the governor of their maximum support.
He was accompanied by PDP chieftains, including Abia State Governor, Dr Okezie Ikpeazu; former governor of Gombe State, Dr Ibrahim Dankwambo; erstwhile governor of Ekiti State, Ayodele Fayose; and ex-minister of justice, Bello Adoke, among others.
We Need President Who Believes In Unity Of Nigeria -Wike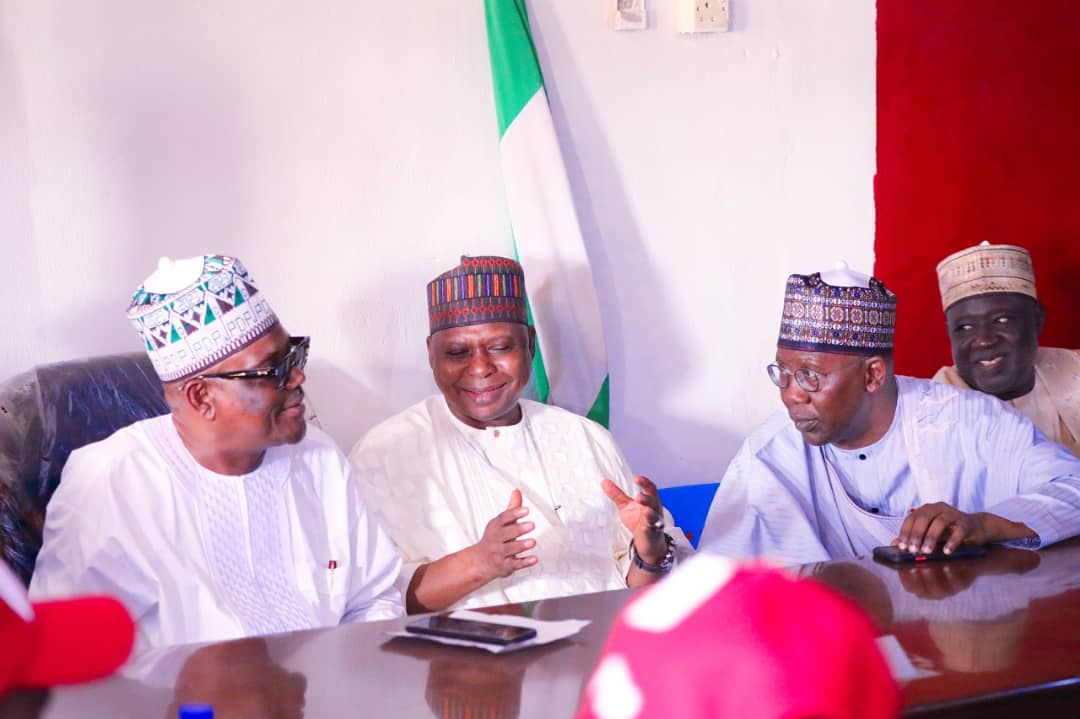 Rivers State Governor and presidential aspirant under the platform of the Peoples Democratic Party (PDP), Chief Nyesom Wike, has urged Nigerians to take the opportunity that the 2023 general election would offer them to elect a Nigerian who believes in the unity of the country and its people.
Speaking to leaders and delegates of Peoples Democratic Party (PDP) in Birnin Kebbi, capital of Kebbi State, yesterday, Wike emphasised that Nigeria was more divided now under the All Progressives Congress (APC)-led Federal Government than ever.
Wike pointed to the need why the country requires a president that would be in charge of things, including issues of security and the economy.
He described as sad that Nigerian farmers cannot go to farm conveniently or go about their trading activities because of insecurity.
"We need a Nigerian who believes in the unity of this country. We have never been divided the way we are divided now. If God gives us (PDP) the opportunity, we will form a government of national unity where everybody will be involved."
Wike told the delegates that he was the best PDP aspirant that has the capacity to secure electoral victory for the party and implement policies that will truly rescue Nigeria.
According to him, PDP and indeed, Nigerians need somebody who can face the APC squarely in the 2023 general election and give the country a new direction in which safety of life is guaranteed.
"There is a war you go and you know the kind of soldiers you send and the general that will be the commander. In this kind of fight now, it is me that can fight it.
"What PDP is looking for is who can make us win the election. If we don't win this election, PDP is gone. I'm tired of this opposition. I am the only aspirant who has what it takes to win this election for PDP.
"And when we win the presidential election in February, 2023, we will win Kebbi in March. And I am going to give you all the support that you require."
The Rivers State governor reminded the delegates that first of all, there has to be a party before anybody can run election, and most of those seeking to fly the party's presidential flag had in the past abandoned it to die, but people like him stayed back to build the party and make it once again formidable.
"I was one of the people who stood firm, who made sure that this party didn't die. There are those who fought this party in 2015 to make us lose the election. If we didn't lose the election, will we not be in opposition now?
"We have worked hard and a labourer deserves his wages as it is in the holy book. I have worked for this party. So, nobody will say that I did not work for this party."
In his remarks, Kebbi State PDP chieftain and Chairman of Forum of former PDP Ministers, Alhaji Kabiru Tanimu Turaki, SAN, noted the enormous burden of insecurity on Nigeria that requires a courageous leader to handle.
"Today in Nigeria, we have problem of insecurity. We have problem with the economy. We have poverty. We have hunger. We have restlessness. We have joblessness. There is problem of lack of justice. There is a problem of lack of fairness.
"In short, there is leadership failure and so when we talk of 2023, we should be talking of the survival of Nigeria as one united and indissoluble nation.
"We need a leader that has capacity to take very decisive decisions. Wike has that capacity. We need a leader that is capable of building the diverse and strong bridges of friendship across the divide, Wike has that capacity.
"We need a leader that is consummate and cosmopolitan, Wike is the person. We need a leader that is educated. Wike is educated."
ASUU Strike: Protests Rock South West, Edo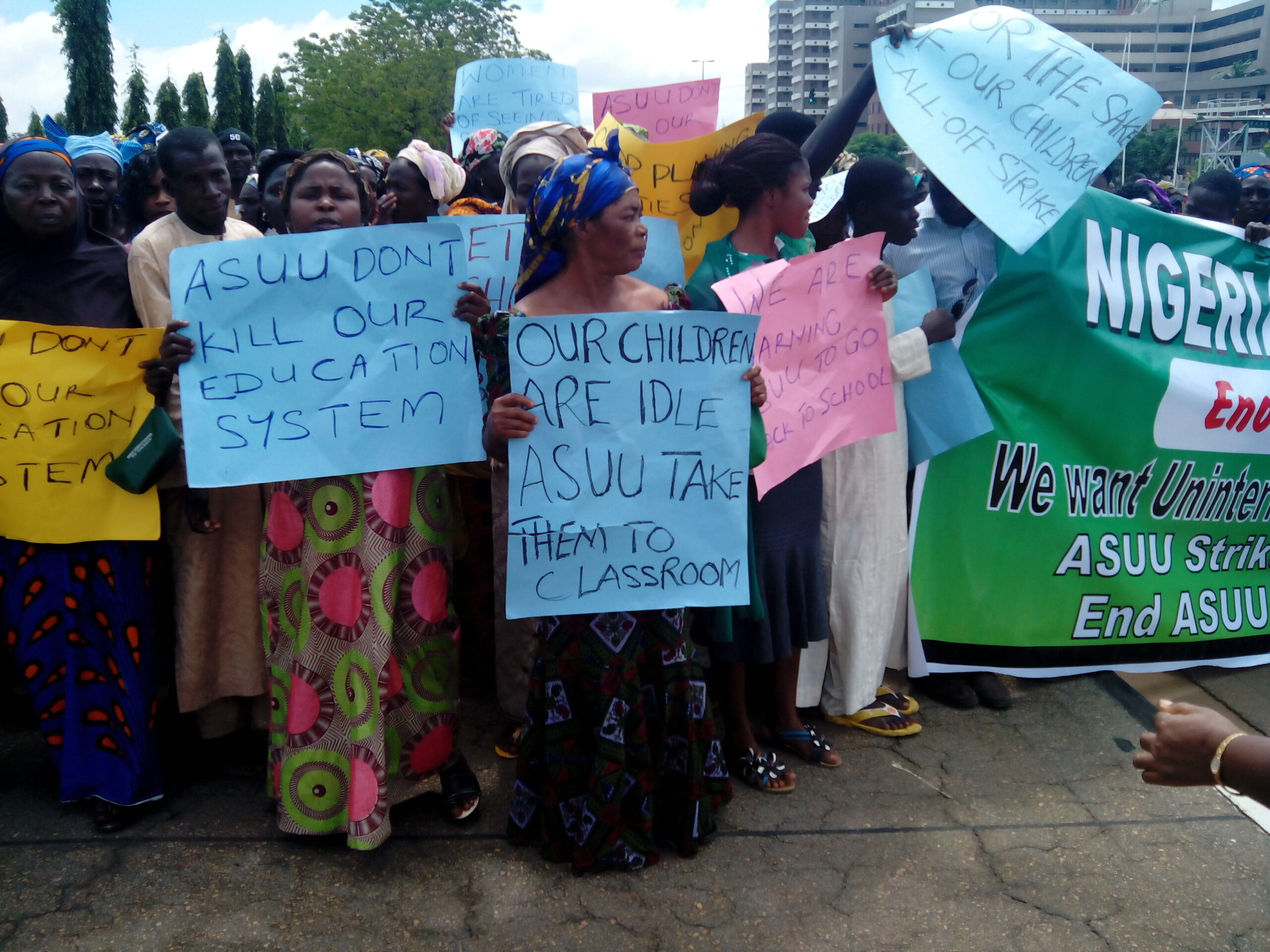 Students of different universities in Ondo State on Monday staged a protest to register their displeasure over the prolonged strike by the Academic Staff Union of Universities (ASUU).
The protesting students blocked the Ilesha-Akure Expressway in Akure, chanting different solidarity songs.
They wielded placards with different inscriptions such as ' End ASUU strike,' 'Save our future,' and FG, we've had enough,' among others.
The protesters included students of Adekunle Ajasin University, Akungba Akoko; Olusegun Agagu University of Technology, Okitipupa; and the Federal University of Technology, Akure.
The protest caused traffic gridlock on the highway with many travellers and motorists stranded while some motorists had to take alternative routes to their destinations.
Speaking on the protest, the Vice Chairman, National Association of University Students, Ondo Chapter, Shittu Afolarin, stated that the move became imperative after it was discovered that the Federal Government was not concerned about the plight of students.
Meanwhile, in  Osun State, protest by some students of Obafemi Awolowo University, Ile-Ife, organised by Great Ife Concerned Students in collaboration with Fund Education Coalition against strike, resumed on Monday as the protesters blocked some major roads in the state.
The protesters had initially blocked Ife-Ede Road, and later moved to Ipetumodu and blocked Ife-Ibadan, Ilesa-Akure roads in front of Oduduwa University, thereby preventing vehicular movement.
The leader of the protesters, Omowumi Abraham, popularly known as Ewatee, said a vehicle conveying two soldiers heading towards Gbongan-Ibadan end from Ipetumodu, had forced its way through their barricade.
She said two other vehicles also conveying soldiers heading towards same direction were however prevented from going through and were forced to make a detour.
Students in Ogun State also on Monday blocked the Sagamu-Benin Expressway in protest against the ongoing strike.
The joint protest had in attendance students from OOU, Ago-Iwoye; Tai Solarin University of Education, Science and Technology, Ijagun and Federal University of Agriculture, Abeokuta.
The students reportedly stormed the TASUED axis and blocked the expressway, leaving many motorists stranded and travellers trapped.
Speaking at the protest ground, the Chairman, National Association of Nigerian Students in the state, Damilola Simeon, appealed to the Federal Government to respond urgently to the yearnings of ASUU.
The President, Student Union Government of TASUED, Don Ayomide, also said the protest was necessary to let the Federal Government and ASUU be aware of the plight of Nigerian students.
Reacting to the students' protest, ASUU Chairman, FUNAAB, , Dr Gbenga Adeleye, told newsmen that the students had a right to quality education, saying that they were not happy with the ongoing strike.
WASSCE 2022: WAEC Advises Principals, Supervisors To Shun Exam Malpractice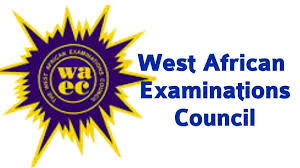 The West African Examinations Council (WAEC) have advised principals and supervisors to shun any act capable of undermining the integrity of the ongoing May/June 2022 West African Senior School Certificate Examination (WASSCE).
Specifically, the principals and supervisors, who are in charge of the conduct of WASSCE 2022, were warned to eschew any form of examination malpractice.
The advise was given by the Deputy Registrar/Zonal Coordinator of WAEC, Abuja, Mr. Ambrose Okelezo, during the briefing of principals and supervisors on the conduct of WASSCE for school candidates.
The principals of recognized secondary schools and nominated senior teachers, who would serve as supervisors were briefed in the Federal Capital Territory FCT) in two locations ahead of the school exam at Gwagwalada and Maitama.
Okelezo informed the principals of their expected roles and warned them to eschew any form of examination malpractice.
He also advised them to educate their students on the rules and regulations governing the conduct of the school exam and teachers (invigilators) not to bring in GSM phones into the exam hall and to stay within the rules guiding invigilation of the examination.
Okelezo also pleaded with the principals and supervisors to be always available in their schools and provide sanitisers, nose masks and ensure strict compliance with all COVID- 19 protocols.
The WAEC zonal coordinator urged them to use the CIVAPEMS devices for the capturing of attendance of candidates.
He briefed the supervisors on their roles, which is the conduct of examination on behalf of the council, following certain guidelines as stipulated by WAEC.
The principals and supervisors were trained on the usage of CIVAPEMS, a device used in the verification of candidates Identities, capturing of attendance.
The deputy registrar also advised the supervisors to shun any act capable of undermining the integrity of the examination.
Various speakers at the workshop such the Director, Education Resource Centre (ERC) in the FCT, Hajia Neemart Abdulraham, ANCOPSS Chairman in the FCT, Adam Bello Gupa, thanked WAEC for organising the workshop and they took turns to admonish participants on the need to follow the rules and regulations as rolled out by WAEC and conduct a malpractice-free examination in the FCT.
A total of 777 participants, made up of 377 principals and 407 supervisors participated in the workshop.
The workshop was concluded with the information on some innovations rolled out by the council such WAEC Chatbox, the platform for gaining access to WAEC services online real-time through www.request.waec.org.
WAEC verify- which provides online access to tertiary institutions and other establishments to WAEC database for the verification of prospective students/applicants results.
Others include EDUSTAT- which enables interested stakeholders to access WAEC statistics online, Computer-Based Test Series- which offers a reliable and robust CBT and Aptitude Test Services.
The participants resolved to work together to ensure a successful conduct of the school exam in FCT.