PH Co-Operative Floats Microfinance Bank, Next Year
The President of iEBS-Matrixx Co-operative, Amb Larry Goodwill Ajiola, says the group has concluded plans to float a Microfinance Bank in Port Harcourt in 2022.
Ajiola said this during the Co-operative's last general meeting for the year at L A Kings in Port Harcourt over the weekend.
iEBS President said the Co-operative members would have their passbooks and identity cards, stating that the group would launch into, "real estate ownership, home appliance ownership and transportation business ownership".
He also noted that other co-operatives are affiliating with iEBS-Matrixx on the federal government loan and other investment which would kick-off next year.
Ajiola reiterated that the group has met all the requirements for the disbursement of some of the loans, which he said maybe accessed before the end of the year.
He expressed worry over what he called impatient and insulting attitude of some members towards federal government loans and grants, adding that most times some leaders frustrate what is expected to benefit the masses.
The secretary of the Co-operative, Mr. Ifeanyi …….. stated the need for the members to be prayerful, adding that the leaders need the grace of God to execute the investment plans.
He noted that most times those at the herm of affairs sits on approvals that have already been given, adding that it takes prayers for such approvals go through.
In his contribution, the chairman of one of the affiliated group, 'Crested Wealth co-operative', Mr. Homfrey Ogebek, expressed satisfaction for affiliating with iEBS-Matrixx.
Ogebek noted that his group has generated over 250 members within two weeks for some of the Co-operative programmes, adding that his group has members across the nine states of the South South and South East zones.
Referring to the tension in the members, he said, "it is not easy to lead people. The challenges are much, so there is a great need for members to keep faith alive because iEBS-Matrixx has a huge investment at hand"
By: Lilian Peters
SMEs And Loan Opportunities
Small and Medium Enterprises (SMEs) are critical to the development of any economy as they possess great potentials for employment generation and diversification that can solve the economic problems of the society.
However, there have been gross under performance of the SMEs sub-sector which  has impacted negatively on economic growth and development. This, in addition to other factors, can be largely attributed to poor business financing.
To solve this problem, federal and state governments mapped out loans and grants to help the sector which if achieved would go a long way in boosting the economy.
The Tide went to town to examine the accessibility of these loans by the SMEs. Below are the findings.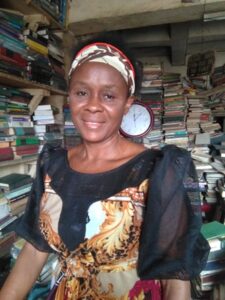 Managing Director of Franco Bookshop, Mrs Franca Kalu, said she has heard and even filled different forms at different times without any tangible results.
She further noted that, "since the outbreak of COVID-19, the news of the mapped out loans which sounded like a relief to many of us are yet to enter our hands. I filled the different forms from different groups, thinking that I will use it to revive my business and overcome the terrible effects of the pandemic.
"Can you believe that up till now nothing has been done. We even paid  some money to collect and return some of the forms. It is by the grace of God that my business is surviving", she said.
Mrs Kalu continued that she needs the loan to grow and expand her business, saying that there is need for the loan to be given to those it is meant for, in order to achieve the purpose of the loan, which is to grow SMEs.
"I heard that some people have received the money and many others, who the loan are meant for, are yet to see it.
"The best thing for government to do is to use people's Bank Verification Number(BVN), which contains detailed information about everyone, to push the loans into business hands to avoid diversion of this fund.
"My business needs money and I know that if I am given loan, l will do better than l am doing. It will be wrong for those in charge of the loans to do man-know-man", she added.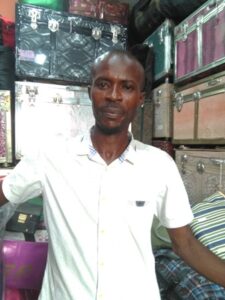 On his part, the Managing Director, KAIEUN Concept, Mr. Kenneth I. Akoma, said business loans promised by Federal Government only exist in camera in this part of the country.
Akoma noted that he has applied both for federal and state government's loans from different angles and wondered why the loans are difficult to come by here, while those in other geographical zones access the same loans with ease.
The MD said "if not for God's grace and intervention, it would have been difficult for me to continue after the lockdown because l spent 98 per cent of my business money for feeding and payment of shop rents.
"Government knows where the SMEs are. They should send delegates to the people to sensitise them and ensure that the loans are given to the people they are meant for and not the other way round. We have waited for too long.
"Many business men and women don't even know that such loans exist and so the need for sensitisation. Many entrepreneurs operate from  hand to mouth", he said.
He emphasized the need for the loans to be given to SMEs, saying that "business capitals are the problem of many businesses. If government show concern and wants the problem of poor SMEs financing to be solved, they will ensure that the money would not go back to the hands of politicians and others.
"There is also the need for mentorship in the sector to ensure proper management and utilisation of the loans when and if it would come", he said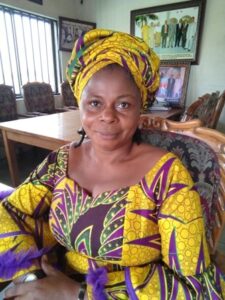 Also speaking, the Managing Partner of DANJOY Enterprises, Mrs Joy Dan Eke, said financing business, among other factors, has continued to limit the growth and expansion of SMEs in the country.
"The high cost of credit facilities in addition to high interest rates,  maintenance costs and the demand for duly registered collateral obligations have played a major role in limiting the performance of SMEs.
"Inconsistency in government policies and bureaucratic bottlenecks experienced in the administration of incentives and support facilities from all levels of government are not left out.
"Also, the presence of multiple taxes through a levies and other tax expectations from the Federal,  State and Local Government Areas also play a great role in slowing down the growth rate of SMEs in the country.
"Lack of or limited infrastructures like power supply, good roads, transportation system, raw materials and export constraints further fight against the success of Enterprises", she said, stressing that Nigerian government need to sit up like other countries if they want to solve the problem of SMEs.
She noted that businesses are well financed in some parts of the country than other parts, which she said need to be corrected in the interest of economic development.
By: My Business with Lilian Peters
BOI Impacts On 4m SMEs In Five Years
The Bank of Industry (BOI) said it has impacted over four million Micro, Small and Medium Enterprises (MSMEs) through its Growth Platform, unlocking productivity and rolling back poverty in the last five years.
Managing Director of the Bank, Olukayode Pitan, said yesterday at the official launch of 'Aid for Productivity', a report that chronicles the bank's Growth Platform achievements.
Pitan stated further that the platform is Africa's largest executor of MSMEs' business interventions, employing technology, big data with an extensive field agent network to deliver programmes targeted at MSMEs.
According to him, the report surveys the achievements and insights into the programme's revolutionary future potentials.
He said: "The good thing of the Growth Platform is to digitise millions of MSMEs and provide tranches of capital to them. This enables them to raise their productivity and incomes, strengthen their sustainability and contribute to job creation and economic development.
"The focus of the Growth Platform is a fundamental shift from aid for survival to aid for productivity.
"Growth Platform offers a seamless process, technology and field infrastructure for funds delivery to MSMEs, with the power of biometrics, BVN as digital collateral, mobile data, mobile wallets and strong network. Growth Platform can properly target, document, profile and deliver social interventions to MSMEs at a large scale."
He stressed that BOI is ambitious in onboarding 25 million MSMEs by 2025.
The report was unveiled by the Vice President, Prof. Yemi Osinbajo, who attributed the successes of the bank to the effective use of technology as well as the social network programmes put in place by the Federal Government.
"Growth Platform has been a powerful generator of opportunities for young entrepreneurs. People aged 18 to 35 make up 57 per cent of GEEP's beneficiaries. The programme has also tackled the problem of women's financial exclusion head-on, and today, the majority of its beneficiaries are female.
"Through GEEP alone, BOI has disbursed capital to over one million women-led MSMEs and helped over 150,000 of them to open bank accounts for the first time", the Vice President said.
NASME Tasks Entrepreneurs To Use AfCFTA To Grow Businesses
The Nigerian Small and Medium Enterprises Association (NASME) has called on Micro Small and Medium Enterprises (MSMEs) to explore the benefits that the Free Trade Agreement (AfCFTA) offers to grow their businesses.
NASME National President Dr. Abdulrashid Yerima made the appeal in an interview with The Tide source in Abuja.
It also commissioned entrepreneurs to explore the 18th MSME Summit and Expo positioned to provide a powerful platform to expose MSME operators to opportunities to do business within and outside Nigeria, especially within African countries.
The theme of *the summit scheduled for Thursday and Friday in Abuja is "Positioning MSMEs* for the opportunities of the African Continental Free Trade Agreement."
"While the event would provide an avenue for industry experts to discuss a regulatory framework for full participation in AfCFTA, it would expose MSMEs to various financing windows for development projects.
It would also stimulate an efficient synergy that could drive the growth and development of MSMEs in Nigeria, as well as create marketing opportunities for products made in Nigeria," Yerima said.
We gathered that no less than 300 MSMEs are expected to exhibit their products and services, among others.