Ondo Speaker Arraigned Over Fraud Allegations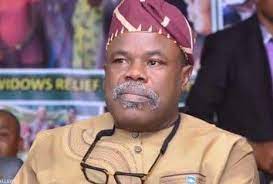 The Speaker of the Ondo State House of Assembly, Bamidele Oleyelogun, was yesterday arraigned over allegations of fraud.
Oleyelogun, who appeared at the High Court sitting at the Olokuta Correctional Centre, Akure, the state capital, was arraigned by the Economic and Financial Crimes Commission, EFCC.
Meanwhile, the trial was stalled following the absence of counsels to the anti-graft agency.
In March 2021, the EFCC had detained the Speaker over petitions regarding his involvement in an alleged N2.4 million seminar fraud that rocked the assembly.
Also invited and detained alongside the Speaker by the EFCC were the lawmaker representing Akoko South West I in the House, Felemu Bankole; the former Clerk of the Assembly, Mr. Bode Adeyelu; and three other staff.
Speaking with newsmen on phone, counsel to EFCC, Dibang Frederick, disclosed that another date of adjournment had been picked for the arraignment of Oleyelogun in order for the legal team to be fully prepared.
According to Dibang, charges against the Speaker will be made available during the next adjournment date.
Meanwhile, officials of the Olokuta Correctional Centre barred journalists from entering the court premises.
Motorists Fault Persistent Fuel Scarcity …Task NNPC, Others On Supply 
Many Motorists in the Federal Capital Territory (FCT) have frowned at the current fuel scarcity being experienced in the territory and environs.
Speaking with The Tide source in Abuja, the motorists expressed displeasure over the reoccurrence of long queues at most fuelling stations.
They urged the Nigerian National Petroleum Company Limited (NNPC Ltd) and other regulatory bodies to aggressively monitor fueling stations that appear to be hoardingpetroleum products.
According to the motorists, such fuelling stations should be sanctioned.
The source reports that most of them were not selling petroleum  products, while only few were seen selling.
The long queues had caused heavy gridlocks around the areas where the fueling stations selling fuel were located.
The development had caused hardship on commuters as transportation was difficult to get.
The motorists also have the perception that some marketers and fueling stations were hoarding the products.
The source reports that some of the fueling stations dispensing the products include the Conoil and Total fueling stations opposite the NNPC Towers, which had long queues.
At Karshi Road, only three stations including Forte Oil, Conoil and Best Albino (Black Market) were selling fuel at between N180 and N285, while NNPC Limited Outlet in Karu was selling at N179.
NNPCL Retail station and SALBAS fueling station close to Gwarimpa-Kado Fly-over along Kubwa expressway had fuel but with long queues.
The motorists urged the authorities to revoke the licences of fueling stations that have not dispensed products for months.
A motorist, Mr Godfrey Aremosele who decried the current scarcity said motorists were suspecting that those stations not selling fuel were lifting products to sell at higher prices in other states and outskirts, thereby causing shortage in Abuja.
Mr Donald Ugwu, another motorist, said the situation was not predictable, adding that the suspicion was that marketers were trying to create artificial scarcity to hike the pump price from N180 being sold by some of their members.
According to him, it has not been easy for us during and after the yuletide as fuel price has been high in some areas and states which contributed to the high transportation fare experienced by travellers.
"In Enugu, I bought fuel last week at N340 per litre. I just bought today at N280 per litre at Haris fueling station Maraba, Nasarawa State.
"The government needs to address issues bordering on fuel crisis," he said.
Another motorist who claimed anonomity expressed displeasure at the situation, adding that there were a lot of things being hidden in the oil and gas sector especially in the subsidy regime.
"It is better to remove the subsidy completely for Nigerians to know the real price of petrol and face it squarely," the motorist said.
The motorists, however, called on the NNPC Limited and other oil regulatory bodies to swing into action and enforce surveillance to fish out marketers and fuelling stations that were hoarding fuel.
Primate Ndukuba Lauds Knights Of The Anglican Church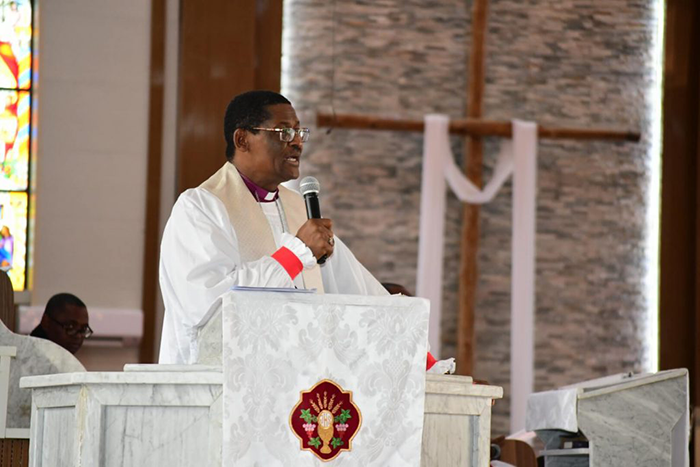 The Primate, Church of Nigeria, Anglican Communion, the Most Rev. Henry Chukwudum Ndukuba, has lauded the Knights of the Church of Nigeria, Anglican Communion, for all their efforts in developing and promoting the work of God in the Anglican Church in Nigeria.
He made this commendation at the 23rd edition of the Joint Council of Knights Conference, hosted by the Diocese of Evo, at St. Andrew's Anglican Church, Rumuobiokani Deanery in Port Harcourt.
Ndukuba extolled the Knights as Pillars of the Church in all positive ramifications, while encouraging them to follow the path of service in leadership.
Delivering his goodwill message, the Primate, who doubles as the Chairman of Conference, urged the Knights to participate actively in the electoral process as the country runs fast into another season of general elections.
"Knights as leaders of the Church should participate actively in the electoral processes to effect the overwhelming desire for the birth of a new Nigeria, that would impact positively on our nation", he said.
The Primate who was represented by the Archbishop of the Ecclesiastical Province of Niger Delta, the Most Rev. Blessing Enyidah, concluded by charging the delegates at the conference to use their positions to pray and preach peace in the Church and society.
Earlier in their welcome addresses, the Most Rev. Enyidah and the Bishop of the Diocese of Evo and Knight Superior, Rt. Rev. Innocent Uchechukwu Ordu, extolled the delegates and the entire Council of Knights in the Church of Nigeria for their various demonstrations of leadership in the Church, sacrifices and committments to the work of God.
Other Bishops present took their turns in commending the Knights for their untiring zeal in doing God's work, while charging them to always lead by service and not to be served, "as illustrated by our Lord Jesus Christ in the holy scriptures".
A key business of the day's session was an exposition on the theme, "Not to be served, but to serve" (Luke 22:24-27), by the Rt. Rev. Manasses Okere, Bishop of the Diocese of Ukwa.
The Conference theme Expositor, stated that Man was created to be a relational being and as such originally designed to have a fellowship of equal being and friendship with God.
Rt. Rev. Manasses Okere enjoined the Knights to see true greatness in service and not the benefactor system which is rested on lordship, domination, oppression and other inhuman characteristics displayed by Man.
He opined that greatness in God's kingdom does not rest on the mindset of status and authority but in manifesting Christlike attributes.
In his goodwill address at the conference, the Executive Chairman of Obio/Akpor Local Government Area, Barr. George Ariolu, appreciated the Church of Nigeria for the opportunity of hosting in one year, three major programmes of the Church in the area, while assuring them of a peaceful stay in the area.
He further assured them of his readiness to always support the work of God and wished them a fruitful and successful session.
Highlight of the day was the valedictory speech of the out-going President General of the Council, Sir Vincent Eta Orhiunu, and presentation of the paraphernalia of office to the new President General of the Joint Council of Knights, Dr Emenike Amobi.
1.6m Nigerians With HIV On Treatment, NACA Confirms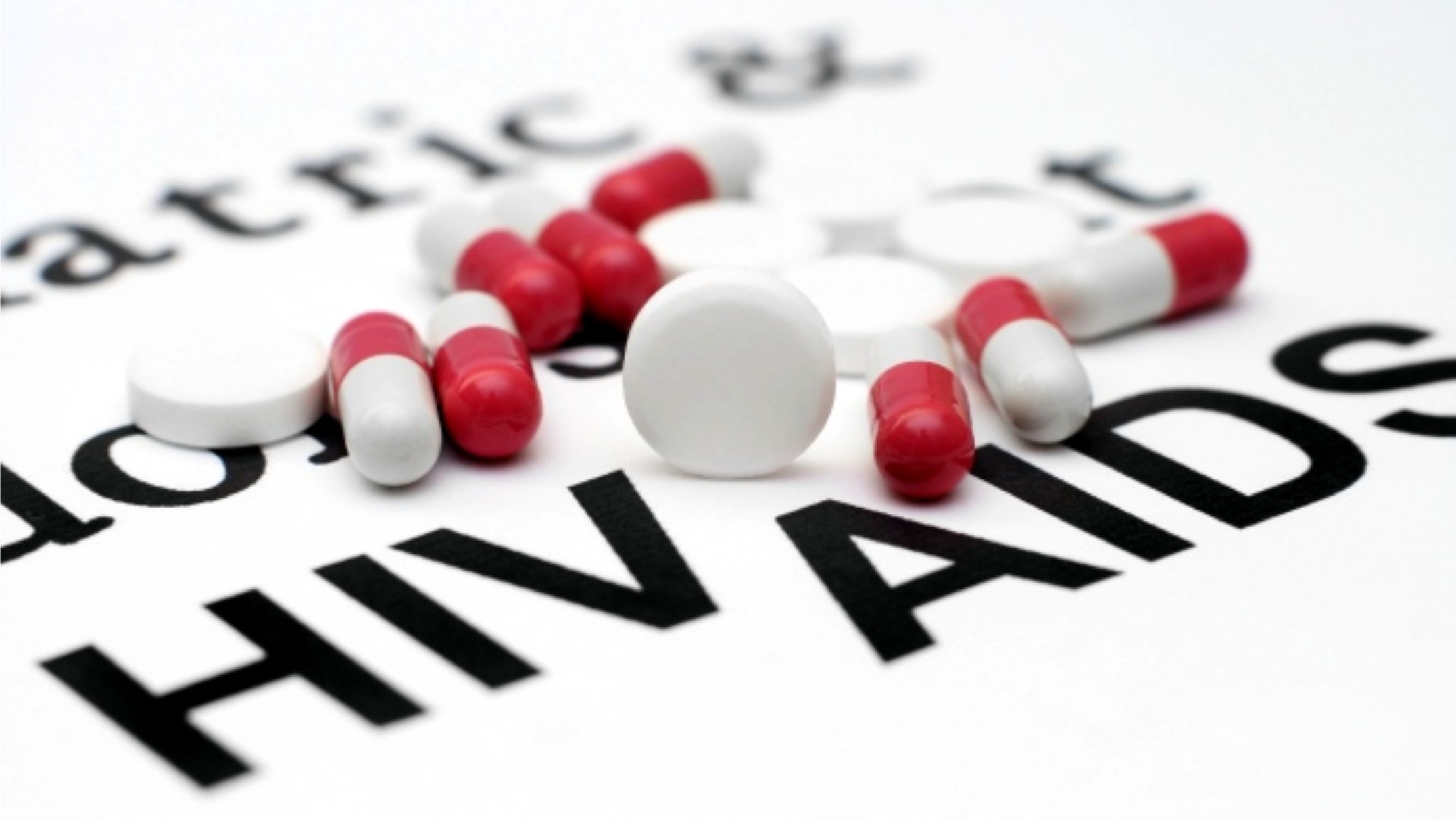 The National Agency for the Control of AIDS (NACA) has said that 1,619,133 out of the 1.9million Nigerians living with Human Immunodeficiency Virus (HIV) are now on treatment.
The Director General of NACA, Dr Gambo Aliyu, made this known at a press briefing, yesterday, in Abuja in commemoration of the World AIDS Day themed 'Equalise to end AIDS: Equal access to treatment and prevention services.'
Aliyu said this year's WAD seeks to promote equal access across the population that is marginalised among vulnerable and key affected population groups by removing economic, social, cultural, and legal barriers to HIV prevention services across population groups that are vulnerable to HIV.
HIV is a virus that attacks the body's immune system and if left untreated, it can lead to Acquired Immunodeficiency Syndrome (AIDS).
The WAD is celebrated every December 1 annually to raise awareness, commemorate those who have passed on, and celebrate victories, such as increased access to treatment and prevention services.
Aliyu said, "Nigeria's success story is evident from the significant dip in the HIV prevalence of 3.4per cent in 2017 to a population-based prevalence of 1.3per cent in 2018.
"As of the end of September, 2022, we have 1,619,133 persons on treatment, which represents a significant leap when compared to 838,020 persons in 2017. Our treatment sites have increased from 251 in 2007 to 2,262 in 2020.
"New HIV infections gradually declined from 103,404 in 2019 to 92,323 in 2021. There has also been significant growth in key population treatment centres from 10 sites in 2017 with coverage of 16,147 to 118 in 2021 with coverage of over 221,010 individuals."
He added that the pre-COVID-19 molecular laboratory testing sites were 27 but it is now done in over 100 molecular testing sites where the virus can be monitored for prevention and treatment purposes.
"Through our Alignment 2.0, HIV prevention and treatment is shifting ownership to states while guaranteeing continued partnership and support from donors.
"The launch of the N62billion Trust Fund of Nigeria constitutes a further step towards sustained country-level funding and ownership of the national response.
"As we sustain the epidemic control achieved thus far, more focus will be directed at ensuring increased availability, quality, and suitability of services, for HIV treatment, testing, and prevention, so that everyone is well-served.
"Access to prevention, treatment, care, and support services will be intensified for hard-to-reach populations especially those communities circumscribed by conflict," he noted.
On her part, the National Coordinator of the National AIDS, Sexually Transmitted Infections Control and Hepatitis Programme, Federal Ministry of Health, Dr. Akudo Ikpeazu, said there is a need to address inequalities that pose a barrier to ending the epidemic.
She said, "Today, we have 90per cent of people living with HIV who know their status, we also have 98per cent of those who know their status on HIV treatment and 95per cent of those on treatment who have achieved viral suppression.
"Despite the availability of free treatment services as of today, we still have an unacceptable number of children less than 15 years living with HIV who are difficult to find and place on treatment. For children, unlike what we have for adults, we have the same statistics, 34per cent (of people living with HIV who know their status), 100per cent of those who know who are on treatment, and 81per cent of those who have achieved viral suppression.
"We need to equalize access to essential services, particularly for children, pregnant women, key population, and their partners. To do this, we must in a consistent manner, address and remove all structural barriers that impact negatively on access to services.
"Some of the specific strides we have made this year in addressing these issues around access include prevention of mother-to-child transmission mapping to identify all places where pregnant women get delivery services to find the HIV pregnant positive women.
"Based on the findings, we are working towards expanding the point of service from the current 6,000 to about 40,000 locations across the 36 states and the FCT. Our aim is to find all pregnant women to test all of them to ensure that all who are positive are placed on treatment and ensure that we can report on every mother who has been tested and placed on treatment."
Also, the Country Director of UNAIDS, Dr Leo Zekeng, said globally, new HIV infections have declined by about 32per cent and AIDS-related mortality has decreased by about 52per cent because they are tested and put on treatment and can live a normal life.
"We are here today to remind ourselves that AIDS is still an unfinished business. As of last year, 36million people died because of AIDS and we still have 38million adults and children living with HIV/AIDS. So, it is unfinished business," Zekeng noted.