Nigeria Can't Survive Another Four Years Of APC, PDP Warns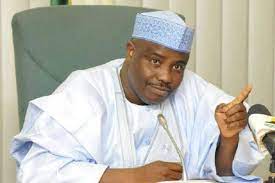 Chairman, Peoples Democratic Party (PDP) Governors' Forum, Rt. Hon. Aminu Tambuwal, has described the ruling All Progressives Congress (APC) as a rickety vehicle that cannot take Nigeria to any destination.
Speaking at the PDP retreat in Abuja, yesterday, the Sokoto State governor accused the APC of destroying the nation's economy.
Tambuwal said Nigeria cannot survive another four years under an APC-led Federal Government.
"Can Nigeria survive another four years of APC? The answer is a resounding NO. It is too frightening to contemplate," he said.
The governor stated that it is time to rescue and rebuild Nigeria.
He said: "A rickety vehicle cannot take Nigeria to its destination as the nation with possibilities for greatness and progress. PDP is now once again a well-oiled, serviced vehicle that will midwife the Nigeria of our dreams.
"It is, indeed, time to Rescue and Rebuild Nigeria. Nigeria is in an urgent need for a surgical operation. Nigeria is in a permanent emergency.
"We all know what the problems are. They are man-made. And is, therefore, resolvable. It requires a focused, determined, knowledgeable and patriotic organisation of like minds to build the critical mass necessary for a great leap forward. Yes, it requires leadership, with vision and discipline."
The former speaker of the House of Representatives stated that Nigeria is suffering from the crisis of governance.
According to him, "We suffer from a crisis of governance. The unity of Nigeria is facing unprecedented challenges. Life in Nigeria is increasingly becoming brutish and short as insecurity ravages the land. Poverty is the forte of the ordinary Nigerian. The health and education of our people has not improved.
"Our people are in want. The economy is in dire straits with the exchange rate now about N540 to a Dollar from the N150 to a Dollar when PDP left office. Prices of food stuff and essential commodities are unsustainable. Clearly beyond the reach of the average Nigerian.
"Between 35 to 40% of Nigerians are unemployed. And women and youths bear the main brunt. Bandits, kidnappers, terrorists are having a field day almost unchallenged. Our children are not safe even in their schools.
"Corruption still stalks the land. Nepotism, ethnic and religious bigotry reign supreme in today's APC's Nigeria. Our infrastructure is still comatose.
"Trust and hope in Nigeria is at its lowest. Our lamentations can go on, ad infinitum. But the test of leadership is the ability to solve problems. What solutions will PDP offer? What is the way forward?"
Tambuwal stated that the PDP is ready to change the fortunes of the country.
"Well, this is why we have gathered here, to brainstorm and offer policy options for Nigeria. We cannot only criticise; we must provide workable solutions and clear policy alternatives. This will be presented to the Nigerian people. A sharp contrast must be drawn with the ruling incompetent and rudderless APC administration.
"PDP has shown that it has learnt its lessons. It is ready for power in 2023 to provide hope where ineptitude currently exists.
"Where APC thrives in excuses, PDP will take responsibility. Where APC thrives in propaganda and deceit, PDP will be transparent with Nigerians. Whereas APC government thrives in insecurity, PDP will secure Nigeria. Whereas APC presides over Nigeria as the poverty capital of the world, PDP will make Nigeria prosperous. APC has wrecked our economy, but PDP will salvage it. Where APC focuses on selective anti-corruption fight, PDP will fight corruption with appropriate institutional reforms," he said.
The governor stated that Nigeria must embrace restructuring to survive.
"It must restructure its polity, economy, security and ways of doing things. It must embrace relative autonomy and decentralisation of power. This will unleash the energies of our people, especially, the young. It is time to allow Nigeria blossom. It is doable with all hands on deck.
"We must embrace innovation and technology as a way of life. Technology will solve the youth unemployment time tomb. Technology will improve our agriculture, health, industralisation, education and indeed, it has implications and impacts on all facets of our lives. It is in this respect that we continue to condemn the twitter ban as a retrogressive action that should never have happened," he said.
Obi, Abure Masterminded  Apapa's Attack At Tribunal – Arabambi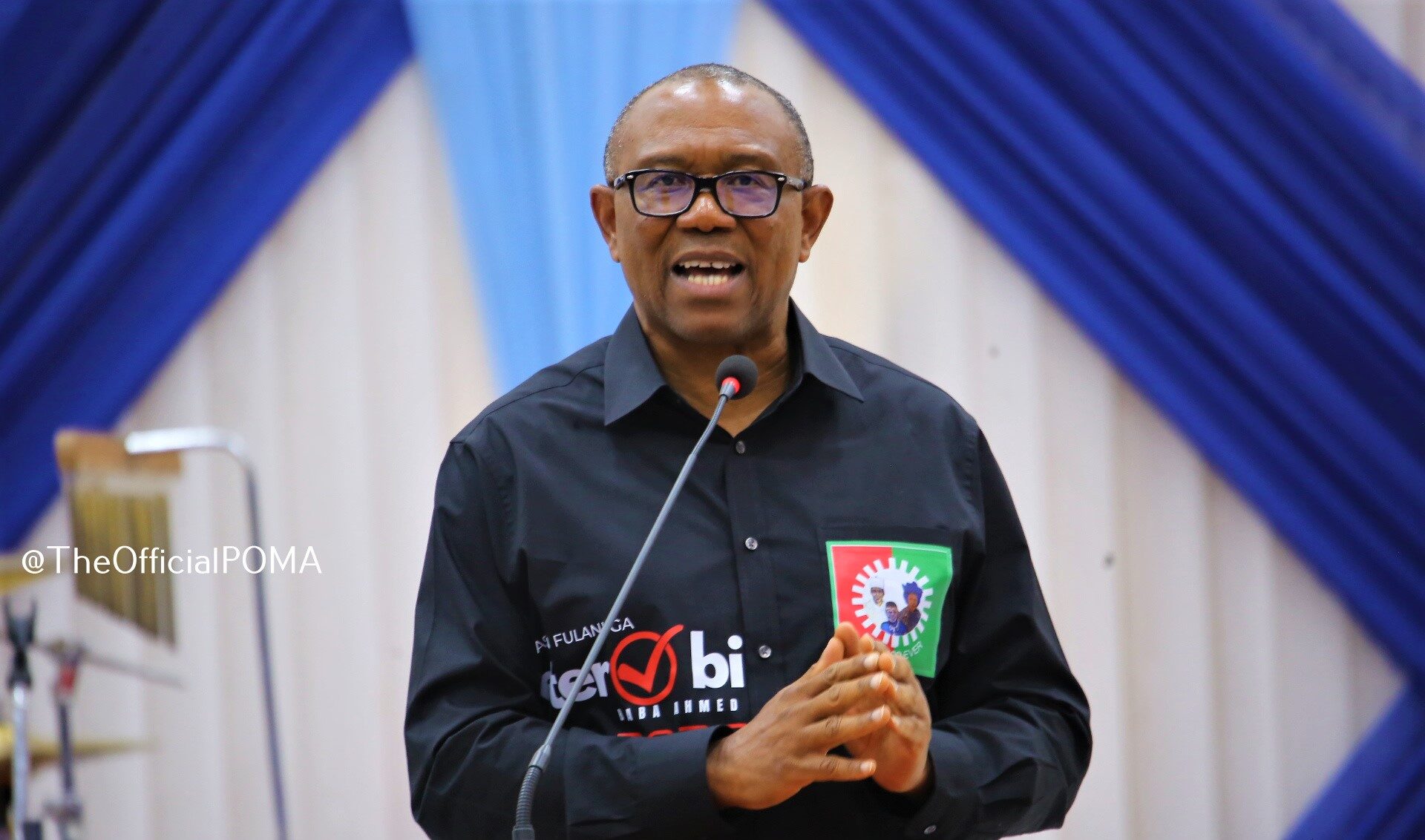 The embattled National Chairman of the Labour Party, Lamidi Apapa has alleged that the presidential candidate of the party, Peter Obi and the party's suspended National Chairman, Julius Abure, on Wednesday, sponsored thugs against him (Apapa) at the Court of Appeal in Abuja, venue of the Presidential Election Petition Court, PEPC.
Apapa was reportedly mobbed by some angry youths who were at the court to witness proceedings in the petition that Obi filed to challenge the outcome of the presidential election that held on February 25.
Speaking on the development, in an exclusive interview with The Tide source on Wednesday, the factional National Publicity Secretary of the party, Abayomi Arabambi, said he was surprised that this was how Obi, Abure and their supporters intended to come at them.
He said, "They attacked some police. They were fighting with press men. It was the security operatives that saved us. They came there to kill today (Wednesday) and we will definitely petition the police."
When asked to provide evidence, Arabambi said, "We have the video now, the man that removed the cap of Apapa, we know him. We know them. We know all of them.
"We were together in the court when they started attacking us. Are they not Obidients, are they not shouting Obidients, shouting: Thief Thief on us!"
"It shows the character of who that man is. He can not even govern a local government," he added.
The spokesperson of the Labour Party, has, however, insisted that they will petition the Inspector General of Police over the incident.
Buhari Returns To Abuja From UK Trip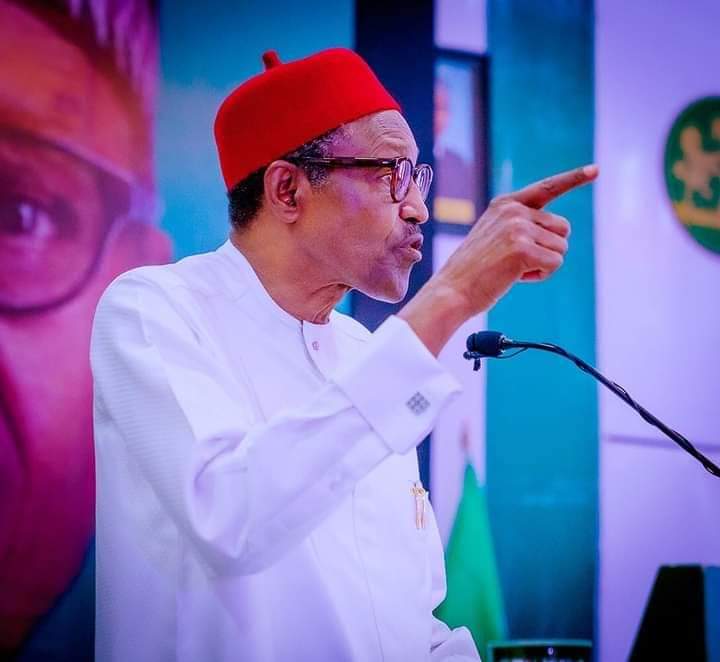 After an additional week in the United Kingdom, where he had gone to attend the coronation of King Charles III, President Muhammadu Buhari has returned to Nigeria.
The President's aircraft touched down at 4:45 pm yesterday, at the Nnamdi Azikiwe International Airport in Abuja from where he was flown to the Presidential Villa in a chopper.
President Buhari left Nigeria on May 3 for the UK to participate in the coronation ceremony of King Charles III and his Queen Consort, Camilla, of the United Kingdom.
He was initially billed to return to Abuja within the week but had to extend his stay for an additional week to enable him to honour an appointment with his dentist.
Femi Adesina, the Special Adviser to the President on Media and Publicity, announced Buhari's decision to stay another week in London in a statement.
"President Muhammadu Buhari will be in London, United Kingdom, for an additional week, at the behest of his dentist, who has started attending to him.
"The specialist requires to see the President in another five days for a procedure already commenced.
"President Buhari had joined other world leaders to attend the coronation of King Charles lll on May 6, 2023," the statement said.
Buhari is expected to hand over the reins of power to his successor and political ally, Bola Ahmed Tinubu on May 29th.
Already the Presidential Villa is taking a new shape as the maintenance officers are effecting necessary repairs of the seat of power.
Hyde Energy Set To Relaunch Luminor Lubricants
Hyde Energy Limited, a global petroleum-trading company with a downstream network in Nigeria, has revealed plans to relaunch Luminor, one of the company's automotive lubricants.
The Chief Executive and founder of Hyde Energy, Olademeji Edwards, disclosed this recently at a media parley held in Lagos.
Hyde Energy operates across the value chain of the energy industry, and deals with the importation of petroleum products, including Premium Motor Spirit (PMS), Gasoil, Dual Purpose Kerosene (DPK), Jet Fuel, Liquified Petroleum Gas (LPG), automotive lubricants, and Naphtha.
Speaking with the press, Mr. Olademeji said in the next six months, Hyde Energy would be performing a relaunch of its Luminor brand and other products.
"The Hyde Luminor brand is a fantastic brand and has infiltrated the hearts of a few Nigerians.
"We launched that particular lubricant in 2017, and in our first year we sold five thousand litres in a quarter; today we are doing almost three thousand litres in a month, which is not a lot compared to other companies.
"But in the next six months, we are performing a relaunch of our products. We are going launching new labels, new bottles, and a new winning strategy coming into Lagos.
"We have not really been popular in Lagos; we have mostly been operating in the Southeast, Abuja, East and Calabar, which is where we get most of our volumes.
"But you will be hearing more and more of the Hyde Luminor brand going forward in weeks and months ahead, and we will enter into partnership with key people that would help us penetrate the market, and work with stockiest, so they can enjoy and know about us", he said.