9Mobile Delights Customers With Special Offers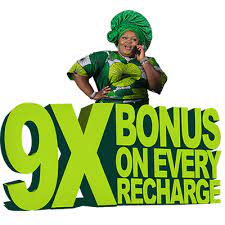 In its bid to impact positively on its customers' experience, one of the leading telecommunication companies in Nigeria, 9mobile, has decided to provide its customers with special discounted data plans for use on TikTok.
With the TikTok data offer, 9mobile customers will enjoy three times more data value for the same price daily, weekly and monthly, depending on their preference.
The exciting deal, a unique partnership between 9mobile and TikTok, will see customers get between 100MB and 12GB data plans at very affordable rates.
For the weekly variants, customers get a 2GB Tiktok Data plan for N500, valid for seven days, or a 1GB TikTok Data plan for N300, also valid for seven days.
For the monthly bundles, subscribers can get a massive 12Gb Tiktok Data plan for N2,000, while they enjoy a 5GB Tiktok Data plan at N1,000 only.
Commenting on the offer, the Director of Product Innovation and Business Development, 9mobile, KenechukwuOkonkwo, disclosed that it would enable Nigerians to freely express themselves on the popular social media platform.
"TikTok has become hugely popular among Nigerians. It is the number one video-sharing app, so we want to enable our customers to enjoy the platform without worrying about their data. Our goal is to provide affordable data plans to all our customers so they can experience more on the platform", he said.
Okonkwo added that 9mobile wanted its customers to get exceptional value for their money by enjoying TikTok contents while saving on their mobile internet usage cost.
The telecommunications company promised to continue to transform lives with its consistent innovation that will enable Nigerians to achieve their full potentials.
FG Assures On High Digital Literacy Drive
The Federal Government has affirmed that its plan to attain 95 per cent digital literacy by 2030 is  still on course.
Director-General of the National Information Technology Development Agency (NITDA), Kashufu Abdullahi, gave the assurance during the graduation ceremony of 50 children, including 10 Almajiri children at the Engausa Global Tech Hub in Kano recently.
The  Tide's source learnt that the Engausa Global Tech Hub is an incubation centre, currently working in collaboration with NITDA in Kano.
"These young children have been intensively trained at their early stage, using the Hausa Language in building their skills in digital technology, Computer Networking, Installation of CCTV cameras, Graphic Design, innovative creativity, among others," he said.
Abdullahi also revealed that the centre in 2021, also trained over 700 young boys who were selected from various rural communities in the state.
"As a result of this intervention, in 2021, we have been able to expand the collaboration and we are going to do more this year to see how we can help the less privileged children to have access to technology.
"One of our mandates is to implement the policy under the National Digital Economy Policy for digital Nigeria to a logical conclusion in achieving the 95 per cent digital literacy by 2030", he said.
He further noted that the  government cannot do it alone, hence the need to partner with centres like Engausa to achieve the aim.
"We are also looking at how we can assist the children who have participated in this programme to start their own businesses," he added.
Earlier, the founder of the centre, Mustapha Ringim, confirmed that the centre was out to bridge the productivity gap in young people, especially those who cannot make it to formal schools.
"I realized that there are a lot of things that I can offer to the community concerning breaking some barriers and bridging some gaps which are limiting the productivity of our youth at the grassroots", he said.
Ringim was of   the view that the Almajiri children and the school-drop outs who cannot continue their studies due to lack of proficiency in the English  Language, among other things was the main target of the centre.
"Language should not be a barrier to achieving one's dream.There are a lot of developments in countries that are not using the English Language as a medium of learning skills, like European countries where English is not well-spoken, but technology, innovation and creativity are flourishing in the country", he said.
According to him,   English Language should not be considered as  the only medium of learning skills or  the only medium of prosperity when it comes to knowledge.
English Language, he reasoned, should not deprive someone of practising his or her skills.
IAUE To Invest In ICT Infrastructure
The Acting Vice Chancellor of Ignatius Ajuru University of Education, Pro. Okechuku Onuchuku, has said that the institution will explore opportunities in the growing digital space by investing in Information Technology infrastructure.
This, he said, will reduce the digital divide between the university and the rest of the world.
Onuchukwu, who dropped the hint recently while addressing the school community in his New Year message in Port Harcourt, commended the Rivers State Governor, Chief Nyesom Wike, for his immense investment in the education sector, especially in state-owned universities.
He said IAUE under his watch would forge mutually beneficial institutional linkage programmes with reputable universities and research institutions around the world to internationalise the academic content of the university.
One way to do this, he explained, is to come up with innovative research works that meets global standards and ensure that such works are made globally visible.
"Our academics will be motivated to turn out ground-breaking research works and innovations that would enhance our institutional visibility and social viability.
"To enhance our global visibility ranking and competiveness, it is profoundly important that we upload all our research outcomes on the Internet for our colleagues in other climes to access and cite our works, just as we do theirs in our works.
"In addition, we must upload all undergraduate, and Graduate Projects, Dissertations and Theses online.
"To do so, we must ensure proper supervision of students at all levels and insist that their references are in conformity with current biographical methodologies", the Acting VC explained.
To enhance this, he urged lecturers who are not conversant with global referencing to promptly enroll on the Google Scholar and ResearchGate platforms in line with global best practice "in this age of knowledge globalisation".
While commending the level of creativity, innovation, enthusiasm and sacrifices of staff and students since his assumption of office in November, Prof. Onuchuku said more needs to be done in 2022 as the institution seeks to aspire to rank among the best in the country.
"With your support, I am very determined to build a University that would benefit all stakeholders in our affairs. We made important progress last year through some of the milestone pronouncements and policy changes I initiated on assumption of office.
"I am glad to note that these policy changes are already yielding positive dividends to general applause.
"As we begin the New Year, I count on your continued support to enable us pull through the hurdles on our way in grand style. I invite you all to please come on board", he urged.
By: King Onunwor
NIPOST Partners Egyptian Firm On Logistics Digitalisation, Job Creation
The Nigerian Postal Services (NIPOST) has signed a partnership with Egyptian firm, e-Gate Egypt, on digital transformation of logistics and last mile delivery chain services..
Postmaster-General (PMG) of NIPOST, Dr Ismail Adewusi revealed this in Abuja recently when the Chief Executive Officer of e-gate Egypt, Mr. Essam Alsaghir, visited NIPOST headquarters in Abuja to consummate the partnership.
Last mile delivery is  the movement of goods from the warehouse, shelf or transport hub to its final delivery destination or the customer's door step professionally known as 'the last mile'.
Adewusi, who said that the partnership would help in addressing infrastructure gaps in the Agency, added that it would also assist in job creation.
According to the PMG, "the digital transformation of the post implies that from end to end, the customer can track the movement of his mails and his parcels.
"I think it is one area that we've really lacked some form of competitive edge.
"The signing of this agreement will also assist us in contributing to the vision of President Muhammadu Buhari's administration of lifting 100 million people out of poverty over the next 10 years", he explained.
The PMG noted that with the agreement, NIPOST could engage many youths, thereby increasing job opportunities in the country.
While explaining the significance of the agreement,  Alsaghir said digitally transforming NIPOST operations would fundamentally change the way postal services are delivered in Nigeria.
"When the agreement is implemented, the entire mail delivery system will be automated using driver mobile application. Customers can track the movement of their parcels through a mobile app.
"Our partnership with NIPOST will provide our customers with new technology and mobile app for a secure, easy and faster way to reach their clients not only for postal service but other transactions," Alsaghir said.
He further said the partnership would help to generate money-making opportunities for many Nigerians, particularly young people.
me-generating opportunity, where citizens' vehicles will be used. Now, every citizen with a vehicle will be a potential Courier Agent for the POS and private business," he said.
The framework agreement is aimed at allowing Pan African Postal Union (PAPU) and stakeholders to explore and execute business opportunities for registered communication and digital postal services.