Nigeria Losing $30bn Annually From Revenue Leakages, Reps Alert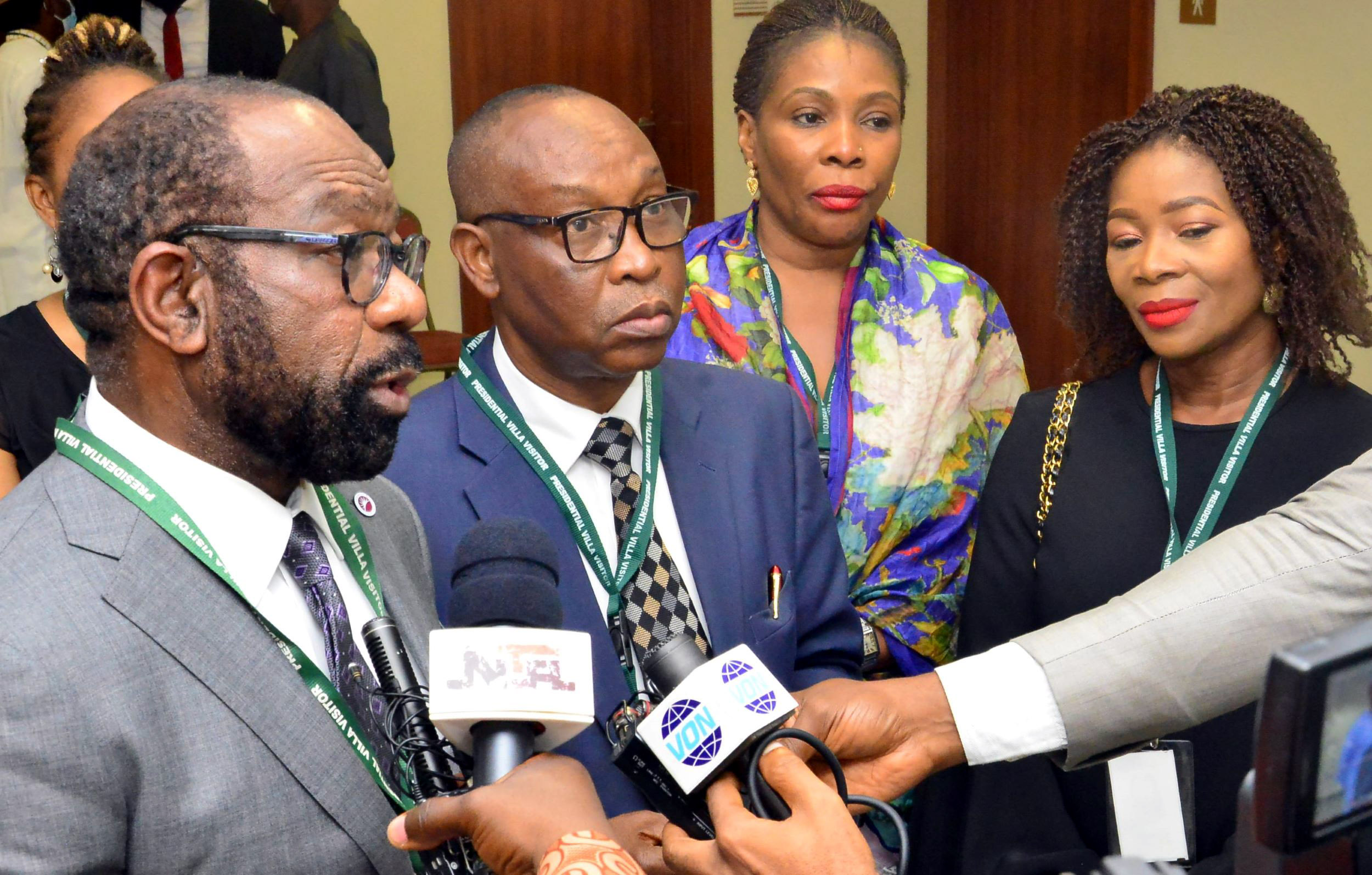 The Joint House of Representatives Committee on Finance, Banking and Currency has said that Nigeria lost about $30billion from 2005 to 2019 annually from revenue leakages.
The leakages were basically from activities of agencies and companies in banking, oil exploration, engineering, procurement, construction, installation, marine transportation, manufacturing and telecommunications.
According to the committee, the country has lost significant foreign exchange and revenue shortfall from the infractions.
Consequently, it grilled the management of two banks over several of the alleged infractions, accusing them of compromises.
The Chairman of House Committee on Finance and Co-Chairman of the Joint Committee, Hon James Faleke, in his remarks at the commencement of the investigative hearing on the allegations, said the House at its sitting on March 5, 2020, resolved to conduct an investigative hearing on revenue leakages in excess of $30billion.
He said, "The necessity and commencement of this investigation was as a result of growing problems in the financial management of all the God-given resources in our country, Nigeria, from our vast natural resources to the value added by these resources in the form of foreign exchange earnings and revenue generation, etc, into these investment environment and opportunities.
"Thus, this committee deemed it imperative to investigate revenue leakages and loopholes in the system, that have contributed to a loss of over $30billion in annual federation tax revenue between 2005 and 2019.
"The investigation, therefore, was premised on the documents received from target agencies and companies in banking, oil exploration, engineering, procurement, construction, installation, marine transportations, manufacturing and telecommunications upon which the committee -noted significant foreign exchange and revenue shortfall infractions against the Federal Republic of Nigeria by these stakeholders.
"This places an imperative need to put an end to, or at best, minimise all attributable infractions that have been instruments in the hands of some stakeholders in bringing economic woes to this country and her people.
"During our documentation compilation and a further look at the economic woes caused the country by some companies, the committee has noted the following major infractions which have multiplier effects on other infractions.
"Lifting of some crude oil and gas by oil exploration companies, that were not wholly and legally allocated to the Consignors in JV, PSC and PSA exploration activities including those whose crude oil Certificates of Quantity were not signed by the Department of Petroleum Resources (DPR) and terminal operators.
"Concealment and non-disclosure of some crude oil liftings that ought to have been subjected to Petroleum Profit Taxation at PPT rates ranging between 50 per cent of profit for PSC and PSA companies, and 85 per cent of profit for JV companies.
"Inflow of foreign investments in the form of equity, foreign cash loans, equipment loans whose utilizations are majorly subject to tax, end up in transactions, foreign transfers that were at variance with the purpose of such inflows.
"Overnight and fictitious disappearance of Naira proceeds of foreign inflows from the bank accounts of Nigerian beneficiaries, and subsequent allocations of foreign exchange by CBN for capital repatriations, principal loan repayments and Interest payments.
"Multiple foreign exchange allocations to holders of foreign inflow Certificates of Capital Importation (CCI) over and above the amount brought into the country, leading to capital flight of the country's much needed and scarce foreign exchange.
"Loan backed Certificates of Capital Importations without evidence of transfer to the foreign lenders in the form of principal repayment and interest payments.
"Some expected imports that were funded by foreign equipment loans and other direct allocations of foreign exchange for foreign exchange valid transactions were neither translated to imports nor their import duties paid to the Nigerian Customs Service.
"Capital Flight using the Form 'M' valid for Forex and Forex obtained by the beneficiary companies without utilization of the forex to reflate the economy and taxes paid.
"The committee shall extensively review all of the above infractions, among others, to ensure that all federally collectible revenues are not only identified and recovered, but also to sanction companies involved in the other non-civil infractions in order to serve as a deterrent to potential classmates of the affected companies."
Interfacing with the representative of one of the two banks, Ngozi Omoke on the allegations, the committee accused the bank of not making remittances to the federation accounts from certain transactions.
It also picked holes in the presentation made by the representative of the second bank, Hassan Imam, saying there were many irregularities.
"Some of the infractions listed against the banks included outstanding withholding tax collectible on Form A: $2, 544, 973, 484; outstanding VAT collectible on Form A $1, 081, 383, 885; outstanding withholding tax collectible on known Form A bank transfers by customers $927, 556, 300; outstanding VAT collectible on known Form A bank transfers by customers from your bank is $463, 778, 150; breakdown of foreign exchange leakage infractions on Form A transactions filed with CBN as taxation services but not traced to the Federal Inland Revenue Service collection platforms $171, 256, 297 and foreign exchange inflow from capital importation yet to be accounted for in the foreign exchange sales voucher is a $17, 655, 410, 376.
"Others are Form A transfers for loan repayment and interest with no evidence of capital importation and payment of withholding tax on interest $210, 013, 266; Capital importation on loans with no evidence of principal repayment and interest payment $1, 072, 868, 110; Capital importation on equity with no evidence of dividend payment and capital repatriation is $1, 134, 835, 320; Dividend transfers in excess of capital importation on equity without payment of withholding tax is $3, 027, 298, 192; Form A transfers for dividend repatriations with no evidence of capital importation, either foreign equity and payment of withholding tax is $305, 725, 840.
"Also listed are foreign transfers for principal loan repayment and interest payment in excess of capital importation loan without payment of withholding tax on interest in $110, 635, 050; and foreign exchange on Form A transferred payment filed with the committee but not traced to CBN returns without payment of taxes is $510, 816, 573."
Faleke further stated that the committee discovered that one of the banks had Form A transfer by customer through their bank accounts that were not filed with the CBN and committee, with no evidence of withholding tax amounting to $3,107, 398, 073.
The committee also disagreed with the bank's position on advertisement, saying it was a taxable item.
Faleke, therefore, directed the bank to make available all the receipts of various transactions, and directed the clerk of the committee to write to the Federal Inland Revenue Services (FIRS), to appear before it to confirm the remittances.
Responding to the allegations, Mrs. Ngozi Omoke said the bank conducted its activities within the Foreign Exchange Monitoring and Miscellaneous Provision Act.
She said, "I will just say in a summary before I go to specifics. Our presentation is that we are guided by the Foreign Exchange Monitoring and Miscellaneous Provision Act and from time to time, the Central Bank of Nigeria as well as issues guidelines to regulate transactions on foreign exchange.
''It is in the light of this that we have reviewed all the allegations and the transactions mentioned in the report sent to us and we want to affirm again that we were not in any way in contravention of any of the guidelines in the Act or in the foreign exchange manual."
"If you permit me, sir, I will just take the items one by one as read before. The first is outstanding withholding tax collectible on form A transaction. The total in this regard is $2,544, 973,484.04. We noticed that the committee or whoever computed this applied the total amount that was remitted and applied certain rate which is either 10 percent or 5 percent to arrive at the potential withholding tax or VAT.
''A lot of transactions that were documented or mentioned do not attract withholding tax or VAT. So, if I give some examples which you said here are not subject to VAT or withholding tax: Advertisement, airline remittances, principal loan repayments.
''What attracts withholding tax is interest on loan repayment not the principal itself; education, credit card, home remittances, BTA and so on. It should be noted that payments made on the basis of Form A by banks to customers are not payments for services rendered to the bank itself. I am glad that the chairman also mentioned it when he was speaking.
"So, withholding tax for the purposes of this amount that has been alleged here applies only to dividend remittances and interest on loan repayment or sometimes when there are consultancy on related transactions.
''Those are the only ones that attract withholding tax as guided by Foreign Exchange Miscellaneous Act and FX manual. So, in total, if I can speak to this amount, only $1.29billion and N357million were eligible for withholding tax and in those cases, they were duly deducted and remitted to appropriate authorities."
Similarly, Imam, who is the Executive Director, North of the second bank, told the committee when confronted with the allegations that the bank only made transactions and would not be in a position to know what their customers did with their funds.
PH Law School Campus Ready For Commissioning …As Wike Hands Over C Of O To Ngige …Says Institution'll Be Self-Sustaining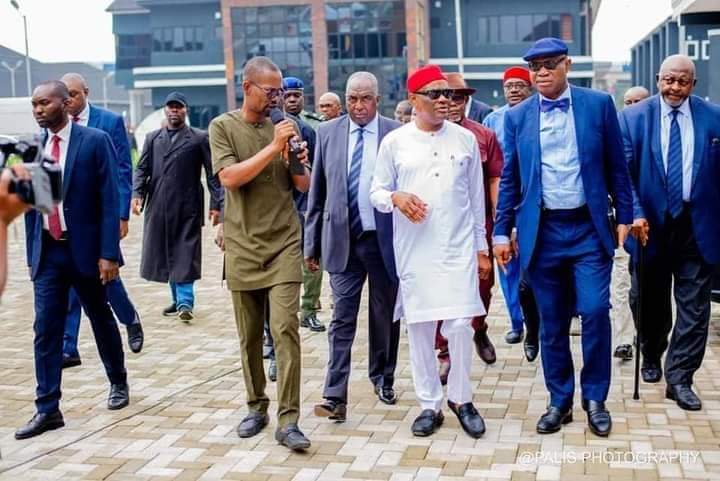 Rivers State Governor, Chief Nyesom Wike, has re-emphasised that the Dr. Nabo Graham-Douglas Campus of the Nigerian Law School in Port Harcourt has been provided to be a self-sustaining institution in Nigeria, saying that the campus was now ready for commissioning.
To achieve that mandate, Wike, last Monday, handed over the Certificate of Occupancy (C of O) of adjoining property to the campus acquired by the Rivers State Government to the Chairman of the Council of Legal Education, Chief Emeka Ngige, SAN.
The presentation was made when Wike conducted the Chairman of the Council of Legal Education, Chief Emeka Ngige, SAN, together with the Director General of Nigeria Law School, Prof. Isa Hayatu Chiroma, SAN, and other dignitaries round structures within the law campus that were completed and ready for formal handover.
Wike said the acquisition of the adjoining property to the campus would enable the operators of the campus to use them for sundry commercial and revenue generating activities in order to meet the financial needs of the law school in Port Harcourt.
"We are using this opportunity to present the Certificate of Occupancy of the property we have acquired and paid for by the Rivers State Government for the Nigerian Law School, Dr. Nabo Graham-Douglas, Port Harcourt Campus to you (chairman).
"We are giving the property to you for the purpose of making some revenue to run this campus. Whatever revenue derived is to be utilised for this campus alone.
"Very soon, the State Attorney General and Commissioner for Justice and the Director General will meet to prepare a Memorandum of Understanding (MoU). It will ensure that you won't take revenue from here to subsidise for other campuses. Any money you make here; put it here in this campus."
Wike also told them that with the construction work on all the structures in the campus now completed, the state government awaits the Council of Legal Education to choose a date when they desire the campus to be formally handed over to them.
In his response, Chairman of the Council of Legal Education, Chief Emeka Ngige, SAN, noted that they were on inspection of the facility, and were amazed at what they have seen.
"17th July, 2021 was when we came for the foundation laying ceremony, and the governor promised that this project will be delivered in one-year. Behold, today is June 27th, not up to July yet, and he had delivered.
"Recall that when we were doing the ground breaking ceremony, the governor promised that every month, he will give this campus N10million for four years, and will be given in advance, that is about N480million to run this institution.
"When I learnt that he had acquired adjoining property: houses, shopping malls and other business facilities for the law school to rent out to raise revenue to run this institution, I can tell you, it is unparalleled," Ngige said.
On his part, the Director General of Nigerian Law School, Prof. Isa Hayatu Chiroma, described the Dr. Nabo Graham-Douglas Campus in Port Harcourt as the best and mother of all law campuses in Nigeria.
"On behalf of the council, we are very grateful for a promise made and promise kept. This is the turning point in the history of legal education in Nigeria", Chiroma said.
During the inspection of the lecturers' quarters in New Government Residential Area in Port Harcourt, former President of the Nigerian Bar Association (NBA), Onueze C. J. Okocha, SAN, said Wike was a performer, who keeps promises and has delivered the Dr. Nabo Graham-Douglas Port Harcourt Campus that was tastefully constructed and furnished before the record time he set for himself.
Also speaking, another former President of the NBA, Okey Wali, SAN, noted that Wike had done this to show that he was a lover of democracy and for promotion of the judicial system in Nigeria.
The Rivers State Attorney General and Commissioner for Justice, Prof. Zacchaeus Adangor, SAN, described the project as historic and iconic because there was nothing like it across the country.
He said Wike has provided it as a commitment to advancing legal education in the country.
Again, INEC Extends CVR For Nigerians …Warns Against Political Campaigns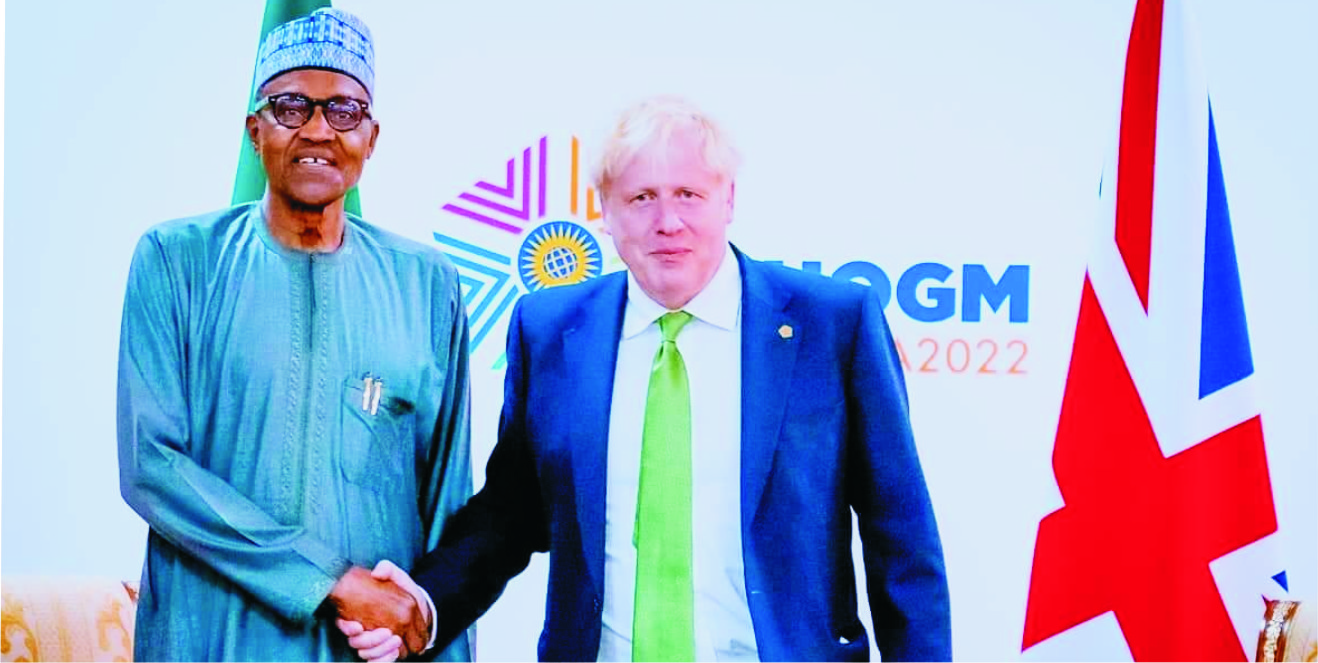 The Independent National Electoral Commission (INEC), has, again, extended the continuous voter registration (CVR) exercise in the country until further notice.
This is even as the Independent National Electoral Commission (INEC) has cautioned political parties and their proxies against hiding under the excuse of the ongoing voters' registration exercise to engage in any form of politicking or campaigns.
The commission made this position known in a statement signed by the National Commissioner and Chairman, Information and Voter Education Committee, Festus Okoye Esq, in Abuja, yesterday.
The statement read: "The Independent National Electoral Commission (INEC) met today, (Thursday, 30th June, 2022) and deliberated on a number of issues, including the Continuous Voter Registration (CVR) exercise, the issuance of Certified True Copies (CTCs) of documents and the commencement of the Uploading of the List and Personal Particulars of Governorship and State Assembly Candidates.
"The Continuous Voter Registration (CVR) will continue nationwide, and all the Resident Electoral Commissioners and Electoral Officers have been directed to continue with the exercise pending further directives from the commission.
"The commission has consistently reiterated its resolve to continue to provide electoral services commission has yet again deployed additional machines to areas of pressure and will continue to serve the people of Nigeria.
"Furthermore, the case at the Federal High Court relating to the terminal date of the CVR came up yesterday Wednesday, 29th June, 2022, and based on the request of the Commission, the Court granted an accelerated hearing and adjourned the matter to Monday 4th July 2022 for hearing of the substantive matter. The commission will give an update after court hearing next week.
"The Commission has been inundated with applications for CTCs of various documents. So far, 186 requests for CTCs, some running into hundreds of pages, have been processed. The Commission is working round the clock, including weekends, to attend to all such requests. We wish to assure political parties, aspirants, candidates, and all applicants for CTCs of documents that their applications will be treated expeditiously and will be issued in earnest.
"By the Timetable and Schedule of Activities released by the commission, Political Parties that conducted valid Governorship and State Assembly primaries shall upload the list and personal particulars of their nominated candidates between 1st and 15th July, 2022.
"We urge political parties to scrutinise the list and personal particulars of the candidates they propose to sponsor at the election to avoid any mix-up and duplication of names. Political parties are advised not to wait until the last day before uploading the list and personal particulars of their candidates.
"The Candidates Nomination Portal will shut down at 6pm on 15th July, 2022. Political parties that have challenges with uploading documents should contact the commission's Help – Desk, through the dedicated telephone lines or contact the candidate nomination centre at the commission's headquarters", the statement added.
Meanwhile, the Independent National Electoral Commission (INEC) has cautioned political parties and their proxies against hiding under the excuse of the ongoing voters' registration exercise to engage in any form of politicking or campaign.
The Resident Electoral Commissioner, Kano State INEC, Risqua Shehu, issued the warning at a press conference in his office in Kano, yesterday, saying that that any political party that was found wanting in this regard would face the law.
Risqua, a professor, reminded the political parties that doing such was against the dictates of the Electoral Act, which has since set forth a time frame for campaigns for the governorship and presidential elections.
"The commission monitors and would need to establish full proof cases and then allow prosecution to take place. We do not prosecute, but we gather evidences against any defaulting political party and I assure you that that would be done", he stated.
While applauding the upsurge in the number of registrants in the state, he, however, lamented the huge cases of illegal and double registrations, saying that over 40percent of registrants in Kano State were found to have registered before.
Risqua explained that INEC has been making concerted efforts to educate the people that the PVCs issued by the commission do not expire; hence there was no need for anybody to register twice.
He cautioned that, "When one is found guilty, he is liable to a fine or an imprisonment or both. There is a provision for a fine of N100, 000 or one year imprisonment or both.
"But at the moment, I am not in the position to establish what the commission would do to those with double registration, considering the huge number of offenders across the country", he said.
"The beautiful thing is this. We have made adequate arrangements in our robust system to be able to identify and eliminate all those who have registered twice and cancel their new registration and retain only the old information that is there. That is what the commission is doing now".
While appreciating all stakeholders that have been sensitising and supporting eligible Nigerians on the registration exercise, he stressed that under no condition should any individual, cyber -café, civil society or group extort or collect money from any registrant for that exercise.
Reps Plan Separate Contributory Pension Scheme For NASS
The House of Representatives has begun the process of pulling out the National Assembly from the Contributory Pension Scheme under the administration of the National Pension Commission.
The House is to create a separate body to administer matters relating to pensions for workers in the federal parliament.
At the plenary, yesterday, the House passed for second reading, the legislation titled 'A Bill for an Act to Amend the Pension Reform Act, 2014 to Exclude/Exempt the National Assembly Service from the Contributory Pension Scheme and Establish the National Assembly Service Pension Board.'
Chairman of the House Committee on National Planning and Economic Development, Hon Olododo Cook, who sponsored the bill, said the proposal was to exempt the personnel of the National Assembly from the Contributory Pension Scheme and to establish a National Assembly Service Pensions Board "to be charged with the responsibility of administering the pension scheme for personnel of the service."
Cook stated, "This bill is in consequence of the exit of the service from the application of the contributory pension scheme under the Pensions Reform Act, 2014."
The bill seeks to amend Section 5(1)(a) of the Act by inserting the words 'the National Assembly service' to read thus: "The categories of persons exempted from the Contributory Pension are (a) the categories of persons mentioned in Section 291 of the Constitution of the Federal Republic of Nigeria, 1999 (as amended), members of the intelligence community and the National Assembly service personnel."
Clause 2(1) of the bill also proposes that, "There is established a pension board which shall be charged with the responsibility of managing payment of pensions and gratuities to all personnel of the service.
"Application of the bill to personnel who retired before the commencement of this bill: (2) This bill shall apply to all personnel of the service, including those who had retired before the commencement of this bill. (3) The retirement benefits of personnel referred to in Subsection (2) above shall be adjusted to be commensurate with the provisions of this bill."