Women's Health And Wellness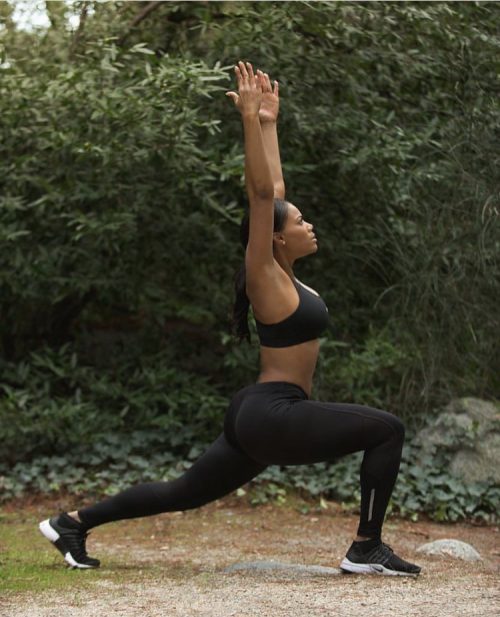 Women and men share many similar health problems, but women have their own health issues, which deserve special consideration.
Women's lives have changed over the centuries. Historically, life was particularly difficult for most women. Aside from the numerous dangers and diseases, women became wives and mothers often when they were just emerging from their own childhood. Many women had a large number of pregnancies  which may or may not have been wanted. In the past, childbirth itself was risky and frequently, led to the death of the mother. Most women in the past did not live long enough to be concerned about  menopause or old age.
In 1900, a woman's life span was about 50 years. Now, in the new millennium, average life expectancy for women is 82 years of age, and it is continuing to rise. Not only are women living longer, but they also can anticipate the possibility of enjoying a better quality of life throughout their span of years. In order to accomplish this, it is essential that women take charge of their own bodies and that they comprehend how they can maximise their personal health and fitness. It is also helpful that men understand and are supportive of the health concerns of the women.
Gynaecology is the primary branch of medical science concerned with women's health issues. The word "gynaecology" is a word consisting of "gynaeco," meaning "woman," and "logic," meaning "knowledge." Taken together, it is "woman knowledge.
It is important that every woman has access to knowledge related to the spectrum of women's health issues, not only about her reproductive system, but about all aspects of her body.
There is credible information available to women, not only on such problems as eating disorders,  stress,  alcoholism, addictions, and  depression, but also on basic topics such as good  nutrition, heart health, and exercise. For example, it is beneficial that a woman maintains her optimum weight. If a woman's waist size measures more than 35 inches (89 cm), she is more likely to develop heart disease, high blood pressure, and diabetes. Eating sensible meals, eliminating after-dinner snacks, and making physical activity a part of daily life are significant ways to help control weight and lower the risk of a long list of health problems.
Smoking is detrimental to anyone's health, as well as the health of those around them. Unfortunately, women continue to smoke despite the known health risks. Even though the number of female smokers is declining, still  women continue to smoke.
Women are  smoking in spite of the well-publicised risks including cancer, heart disease, and innumerable other health issues.
Drinking an excessive amount of alcohol is also harmful to health. Although women typically begin drinking at a later age than men and tend to drink somewhat less, lower doses of alcohol are required for women to develop alcohol-related medical problems including alcohol toxicity, cirrhosis, and hepatitis.
Women should be aware that they metabolise a number of  drugs differently than men. In some cases and for some medications, the rate of metabolism may be slower, and in other cases, faster. It is, therefore, essential that women are well informed about the kinds and correct dosages of any drugs they are taking.
From Google.Com.
Women Can Go Without Artificial Beauty
Beauty, they say, is in the eyes of the beholder. Every woman naturally is beautiful, but some persons feel that the way they were created is not enough. They feel that perhaps the creator should have added more features to their physique.
Artificial beauty did not start today. It has been there ever since man existed.  From time to time, there has been one form of additional make-up or the other that women especially, must add to their natural look.
When you look at some of our elders, especially women, you notice certain drills or symbols (tattoo) on their skins, mostly on their hands and legs, in form of designs with dark prints. That is a form of artificial beauty. These days, some young ones still use such designs to beautify themselves.
It is not only women that are involved in artificial beauty, some young men also have likeness for it.  It is common nowadays to see younger male folks spend money to pierce their ears to wear earrings.  They also style their hairs in various forms to appear like women, so as to look more handsome. This no doubt, costs them more money than being in their natural look.
Every generation grows with its own new systems, items, styles of artificial beauty.  Before now, African women generally and Nigerians in particular had their hair in natural form.
As civilisation and westernisation continued, Nigerian women started copying, for instance, perming of their hair to look like the white women.  They started using western-produced chemicals (relaxers) to make their hairs look sleepy and smoother.
Nigerian women used to plate their hair with black thread or go with their hair well cut at low level. In terms of weaving, it was without attachment. The issue of women weaving hair with attachment came with civilisation. That is also a form of make-up.
The quest for extra beauty aside the way women were created has been from one generation to another. Looking beautiful for some persons is more important than food. Some prefer to appear trendy instead of attending to household pressure.
Two or three decades ago, ladies used mascaras to darken and thicken their eyelashes.  But in this 21st century, another system has evolved.  Fixing of artificial eyelashes has become the order of the day.
There was a lady who was fixing her eyelashes in a salon, unfortunately, she got a phone call that her mother was late, as she started crying, it was difficult for her to clean the tears that were flowing down her cheeks.
The reason was for fear of the eye lashes falling off while cleaning the tears off her eyes.
One funny thing about fixing of artificial eyelashes is that some persons cannot close their eyes properly.  The beauty they have in mind before fixing it is not really achieved as their look become something anybody cannot behold.  Both the shape of their eyes and facial outlook automatically change.  One begins to wonder if that is the beauty they are looking for.  Instead of looking beautiful, the reverse becomes the case.
As years go by, artificial beauty becomes more sophisticated in the society. The price and cost for looking more beautiful than women were created naturally, becomes higher than their natural look.
The cosmetic industry becomes one of the most viable industries worldwide because some women desire artificial beauty.  Some engage in cosmetic surgery to alter any part of their body which does not give them pleasure, especially the fatty parts.  Some go for surgery to make their slacked breasts to return to their original shapes as well as those with big tummies.
It is interesting to note that currently, Nigerian ladies have started to give preference to their natural hair and this is attracting a lot of admiration for them. Many prefer that natural look with low cuts. With that, the cost of maintaining the hair by ladies is reduced.
I think this is commendable as it will save the women from the negative effects of chemicals used in manufacturing hair relaxers.
People have been addicted to artificial beauty to the extent that they insert certain substances into their bodies to make them become more robust and attractive to their admirers.
I do not understand why we should be crazy about adding more to our natural look.  Every woman wants to look attractive in a packaged manner without recognising the implications of artificial beauty and make-up.
In fact, women's quest for beauty has taken different dimensions as they tend to appear trendy at home, in offices and as they go about their businesses.  That is just to feel belonged and achieve self-esteem.
I recall a few years back, my pastor who trained as an engineer advised women against the use of lipstick.  He said that one of the chemical components of lipstick is lead and that it is dangerous to humans. Many women may not understand the reality of what he said until it manifests.
I think those who are naturally beautiful should not go for artificial make-ups. They should be satisfied with the work of their creator.  Women should not continue to paint their faces to look like masquerades and should not lose value due to artificial beauty.
It may interest you to know that persons who apply make-ups excessively are mocked instead of being admired.  Make-ups can be applied lightly.
Fixing of nails is another business. After fixing nails, some women find it difficult to perform house chores. Washing their personal belongings becomes a problem. The artificial nails become so long and sophisticated to the extent that the bearer cannot handle objects properly.   Those in that habit also find it difficult to eat food with the fingers.
There are people who feel they should have been born in certain colour but when the reverse is the case, they seek artificial make-ups.  Use of skin-toning cream and soap becomes the option for artificial beauty.  This happens to the extent that the users start having dark spots on the skin. Blisters occur on their faces and legs. According to experts, this may lead to kidney ailments.
Ladies should not make themselves as a laughing stock with unnecessary make-ups as they can still be cherished in their natural outlook.
It is high time people had stopped following trends to the detriment of their health.
By: Eunice Choko-Kayode
Women's Role In Curbing Child Abuse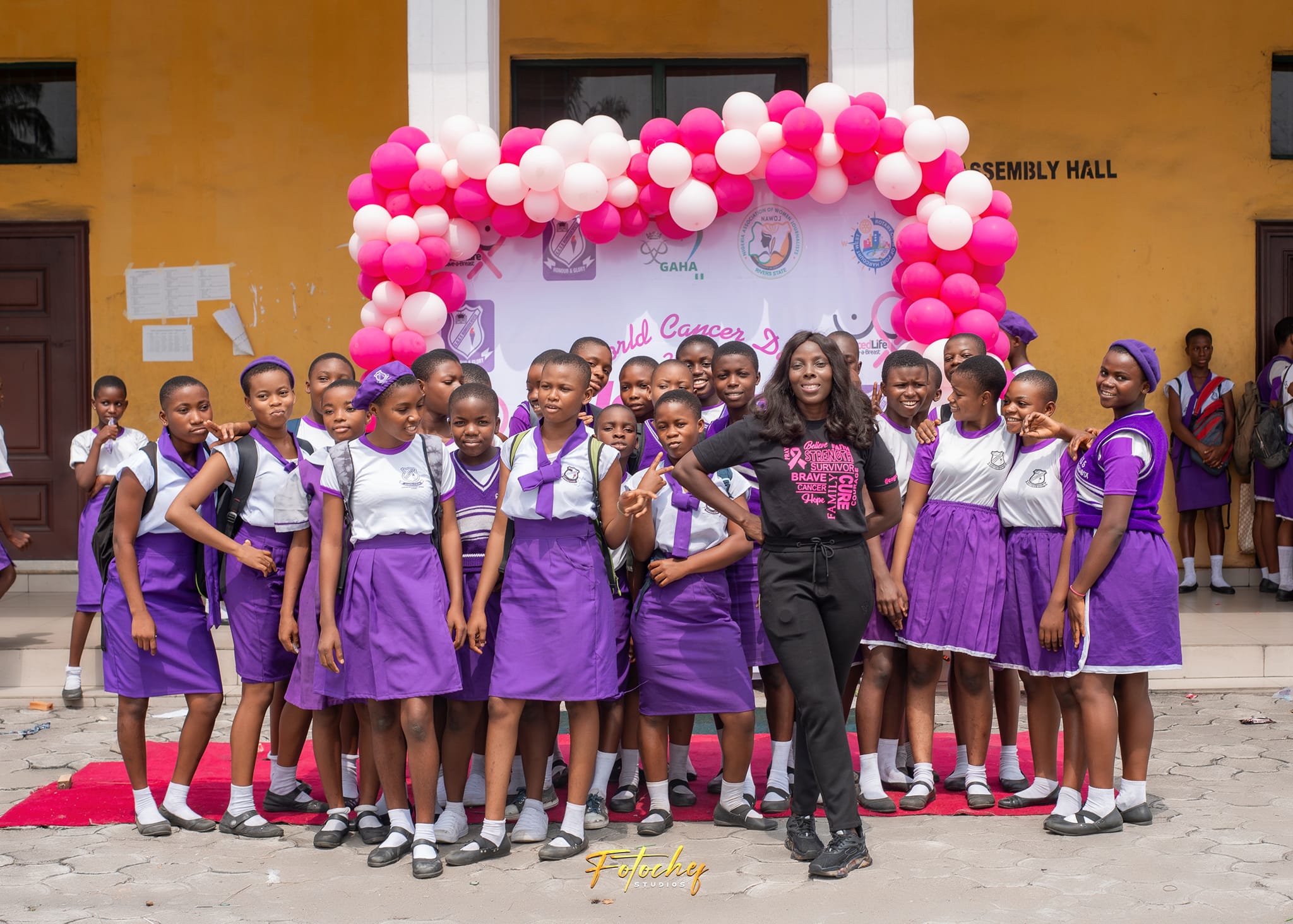 The role of women incurbing child abuse can never be over-emphasised.  Mothers are the ones who nurture and groom their offsprings and wards whether biological children or adopted.
It is necessary that any child who falls under the supervision of a mother, must be accounted for by that woman.
Shaping the life of a child depends so much on the mother even if certain percentage of care is being expected from a father.  The mother starts nurturing a child from age zero till the adolescent stage.  She should always do a follow-up at every stage of development of every child in her care.
Within the period of this growth, if there are negative tendencies exhibited by the child, the mother should be able to identify before the child goes to school. This is because the child starts learning from the home.
When you talk about child abuse, it starts from the home and the way every child is treated matters a lot.
The menace called child abuse is something that every hand must be on deck to ensure it is eradicated in the society. The major agent of eradication is the mother.
There are various forms of child abuse.  You may discover that at every form of the menace, the woman is involved and should be held responsible for it is consequences.
Of course, it is clear that child abuse does not have any positive impact on the society except the perpetrators of the act. It favours the perpetrators alone. Some persons derive joy in seeing either their own child or another's child being denied equal rights and accomplishing goals that will help them in future.
According to UNICEF in 1989, child abuse is the portion of harm to children that results from human action or inaction  that is proscribed, proximate and preventable.
The African Network for the Prevention or Protection against Child Abuse or Neglect (ANPPCAN) looked at child abuse as the intentional, unintentional or well-intentional act, which endangers the physical, health, emotional, moral and the educational welfare of the child.
Broadly, it means maltreatment of a child: any form of action that brings about physical, mental, psychological and social torture to the child.
When you talk about child labour, which includes buying and selling most times, a woman will intentionally send the child out for hawking with the aim of making money. A situation where a woman's children will be in school and she finds pleasure in sending a house help out portends danger to that child.
A woman should not send an adopted child out to the neighbourhood alone to fetch water when her own children are idle because her role is to protect every child in her care whether biological or not.
When you talk about child trafficking, apart from when children are in school, the mother should be aware of the location of the child at every time. Monitoring the children should be the watchword of every committed mother. When a woman is careless about the whereabouts of the child, that child can be picked up from any location without her knowledge.
A woman should not express anger on anything the child does at home.   A child/ward can be corrected for wrong doing without being battered.  It has been discovered in some homes that child battering has led to death or deformity of some children. A mother should know the kind of punishment a child deserves for correction.
Some women neglect their children by sending them to others for lack of basic needs.  Every responsible woman should be able to have the number of children she can cater for.  While the child is in another woman's house, no one knows how many meals he or she takes per day.
Sending a child out for hawking especially a female, signals danger to the girl.  That is a simple way of exposing her to sexual abuse.  Some irresponsible persons under the pretence of buying something from her, can lure her into unnecessary sexual abuse.  The danger in this is that it can lead to unwanted pregnancy,  contraction of STDs and HIV/AIDS.
Most rape cases that have been recorded are as a result of sending a girl out to hawk.
There is no harm in asking children to assist in selling, so as to make up in the home, but if they are to sell in a kiosk no matter how little it may be, a mother can monitor the children there.
A mother should know that giving a child under the age of 18 out for marriage is an abuse. Women must nurture the children to maturity before sending them out because the dangers of underage marriage are devastating. When an underage girl is given out for any reason for marriage, do not forget that consequences that arise from that will still fall back to the mother.
A mother should not send her child or ward out for prostitution in order to make money.
Parents and guardians, especially mothers should be more educated and more awareness should be created on why they should pay more attention to their children and wards.
As the world marks child abuse day annually, it should be a reminder for women to show more care to their wards so that the abuse  can be eradicated in the society.
By: Eunice Choko-Kayode
Build Your Homes, Banigo Urges Women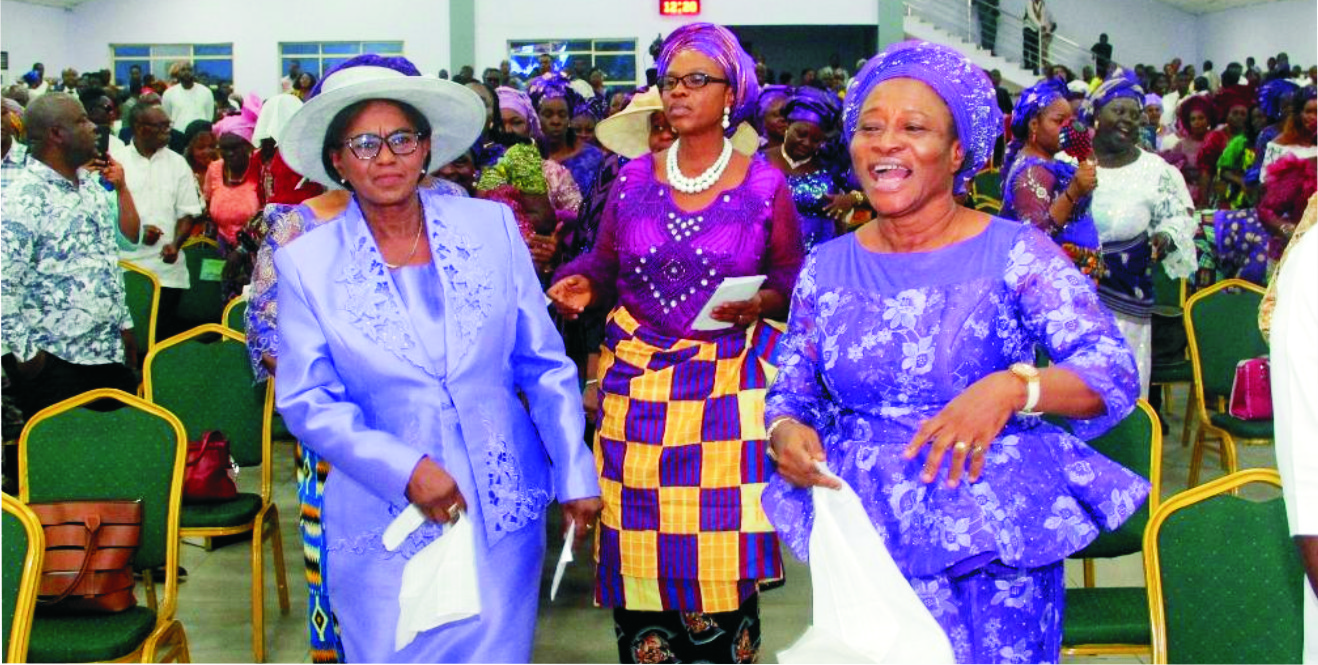 Rivers State Deputy Governor, Dr Ipalibo Harry Banigo has urged women to build their homes with wisdom to ensure they do not collapse.
Banigo stated this while speaking as the guest preacher during the 2022 Ladies Conference at the Redeemed Christian Church of God (RCCG) Regional Headquarters Parish (Chapel of Blessings), No 38, Old GRA Extension, Eastern Bypass, in Port Harcourt, yesterday.
Banigo said, women, need to ask God for the wisdom that would carry them through.
"You need the wisdom to run your homes and grow our children, the whole world is waiting for the manifestation of the sons of God, there is a lot of groaning, in our nation, and in our communities, there is groaning, the Lord is waiting upon you. God is set to do something new in Rivers State and Nigeria".
Banigo, who spoke on the theme: "Every Increasing Christian Woman" drawn, from Luke Chapter 2: 52, insisted that the word of God was key, in our increase, adding that we must grow in the word of God, spend time on the word, meditate on the word and chew the word.
"If you are a Christian, you must sleep on his word and let the word grow in you, through prayers and fasting, we must increase in our prayer life, and we also need to increase in favour, to increase in favour we need to emulate what Jesus Christ did. He was humble, humility must be our watchword, and you have to be simple and humble to attract God's favour into your life",Banigo stressed.
The deputy governor, who said Our Lord Jesus Christ was diligent at all times, said "we must be diligent in teaching our children and leading them in the way of the Lord", stressing that "if we want increase in God's favour, we must live a holy life.
"There are no two ways, about it, the Bible says those that are the sons of God, are led by the Spirit of God and the Spirit of God cannot dwell in a vessel that is contaminated. We must also increase in faith and in giving.
"Giving takes us from Glory to Glory, and we must realise that faith without works is dead, it is not about, I have faith, show me works in the Lord, show me your works in righteousness, and giving, giving of our time and resources is key, because Jesus said it is more blessed to give than to receive", the deputy governor further stressed.
She also said we must teach our children as fathers and mothers to give and teach our youths that, it is more blessed to give than to receive, so the rent-seeking attitude that occupied the spirit of our youths in Rivers State must end.
"They must realize that God put them together and gave them a great destiny to fulfil and that there is something that they can offer to society. When you find favour with God then he will take care of favour with man. Stop running around seeking favour with men. He speaks for you when you are not there; take time to find favour with God rather than men, as the Bible says when a man's ways please God even his enemies will work for him, as we grow in age we, must grow in wisdom and knowledge", Banigo said.
Earlier, the wife of the Regional Pastor of RCCG, Region 5, Mrs Modupe Adesoji, said the programme, which started last week Thursday, featured free medical, outreaches, and float rallies to sensitize the citizenry, as well as aerobics to keep the women physically, mentally and spiritually fit, as well as a dinner for couples.
Highlights of the programme include various musical ministrations and special thanksgiving by the women as well as the fathers to mark Father's Day.