Institute Trains 4,882 Transport, Logistics Experts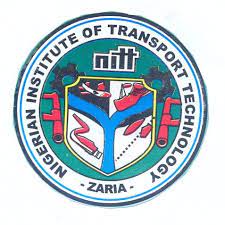 The National Institute of Transport Technology (NITT), Zaria, in Kaduna State, has trained 4,882 transport and logistics experts in two years.
The Director General of the institute, Dr Bayero Salih-Farah, said the training was geared toward strengthening the logistics and transport sector with skilled, disciplined and well motivated workforce.
Salih-Farah told newsmen yesterday in Zaria that the training was conducted by the Institute's Transport School from 2019 to 2020.
The director-general said the beneficiaries of the training were mostly staff of Federal Ministry of Transportation and its agencies,  and officials of Federal Capital Territory (FCT) Road Traffic Management.
Others were officers of Kaduna State Traffic Law Enforcement Authority (KASTLEA) and Lagos State Traffic Management Authority (LASTMA).
Salih-Farah said the institute would strengthen its collaboration with Ahmadu Bello University (ABU) Zaria with whom it ran a post graduate diploma programme in Logistics and Supply Chain and Masters programme in Transport and Logistics.
He said in the last two years, 448 experts were trained in these programmes,  stressing that currently 30 participants were undergoing Post Graduate Diploma in Logistics and Supply Chain in collaboration with Multimix Academy.
The director-general disclosed that plans had reached advanced stage for a Post Graduate Diploma in Cold Chain Management to train professionals on handling of vaccine and other cold store products.
He added that the institute had reached advanced stage in discussion with the ABU to begin a doctorate degree programme in Transport and Logistics.
Salih-Farah said the institute, through its Transport Technology Centre (TTC), was also pursuing the introduction of National Diploma and Higher National Diploma on Mechatronics, Welding and Fabrication, Crane Operation and Project Management with the NBTE.
He disclosed that in the last two years, the TTC through its Driving School had trained 157 novice drivers; 367 experienced drivers were also trained and registered for FRSC Driver certification.
The Minister of state for Transportation, Ms Gbemisola Saraki, on April 1, inaugurated projects at the institute, including the Main Auditorium, Digital Library, Medical Centre and Hostels, among others.
Buhari Pays Tribute To Diya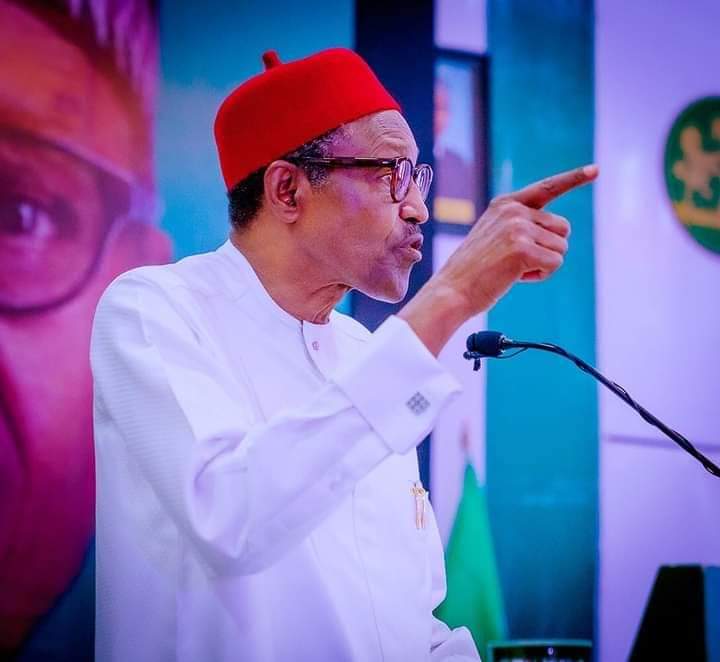 President Muhammadu Buhari on Sunday mourned the passing of retired Lt.-Gen. Oladipo Diya GCON, who served as Chief of General Staff from 1993 to 1997 and Vice Chairman of the Provisional Ruling Council in 1994.
The President, in a statement by his Spokesman, Mr Femi Adesina, in Abuja paid tribute to Diya's bold and courageous career in the Nigeria military.
He particularly lauded him for his dedicated service to the country as General Officer Commanding, 82 Division, Commandant, National War College (1991–1993), Chief of Defence Staff and Military Governor of Ogun from January 1984 to August 1985.
Buhari recalled that the late Diya was known for his brilliance, exceptional organisational skills and discipline, and he displayed these virtues in the important roles he held in office as a military officer.
The president saluted the former Chief of General Staff for his love, belief and loyalty to the country he cherished so much and fought gallantly on the frontlines to defend her unity.
Buhari, who extended heartfelt condolences to Diya's family, friends and colleagues, prayed that "Diya's soul finds rest with his Creator, and may his contributions to the nation never be forgotten."
Diya, who was born on April 3, 1944 in Odogbolu, Ogun State, died on Sunday in Lagos.
PDP Suspends Ayu For Anti-Party Activities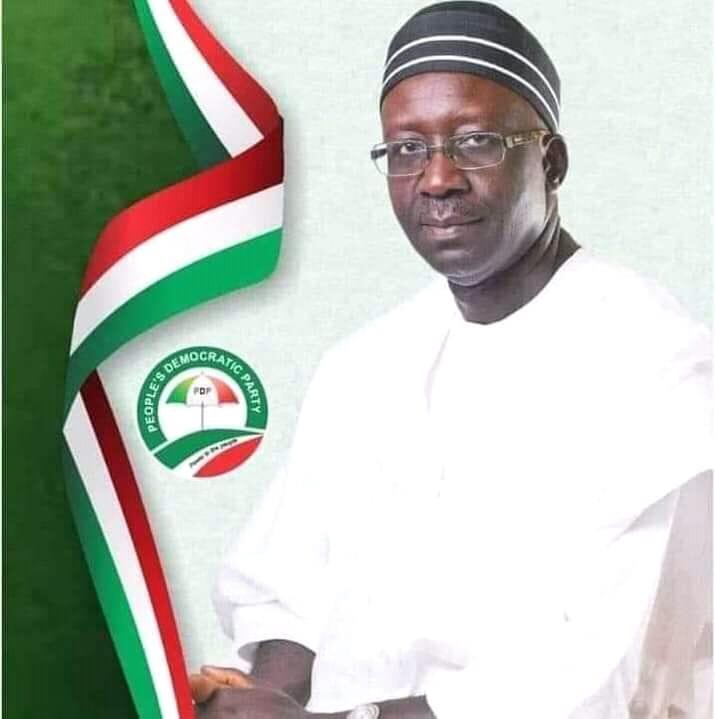 The ongoing crisis in the People's Democratic Party (PDP) has deepened as the Executive Committee of the party in Igyorov Ward of Gboko Local Government Area of Benue State has suspended the National Chairman of the party, Dr Iyorchia Ayu, with immediate effect.
They suspended Ayu for anti-party activities after passing a vote-of-no confidence on him.
While reading a resolution, the Secretary of the party in Igyorov ward, Banger Dooyum, said Ayu's anti-party activities, alongside his allies, contributed to PDP's loss in his ward and local government in the governorship election.
Ayu was also accused of not paying his annual dues as enshrined by the party's constitution.
Twelve out of the 17 exco members signed the documents endorsing his suspension.
They also alleged that the PDP chieftain did not vote during the governorship and state assembly elections held on March 18, 2023.
According to them, most of Ayu's closest allies worked for the opposition All Progressives Congress (APC) which resulted in the abysmal performance of the PDP in Igyorov Ward.
The ward chairman of Igyorov, Kashi Philip, also signed the letter alongside the exco.
I Didn't Work Against Obi, Wike Fires Back …Describes Obi's Allegation As Unfortunate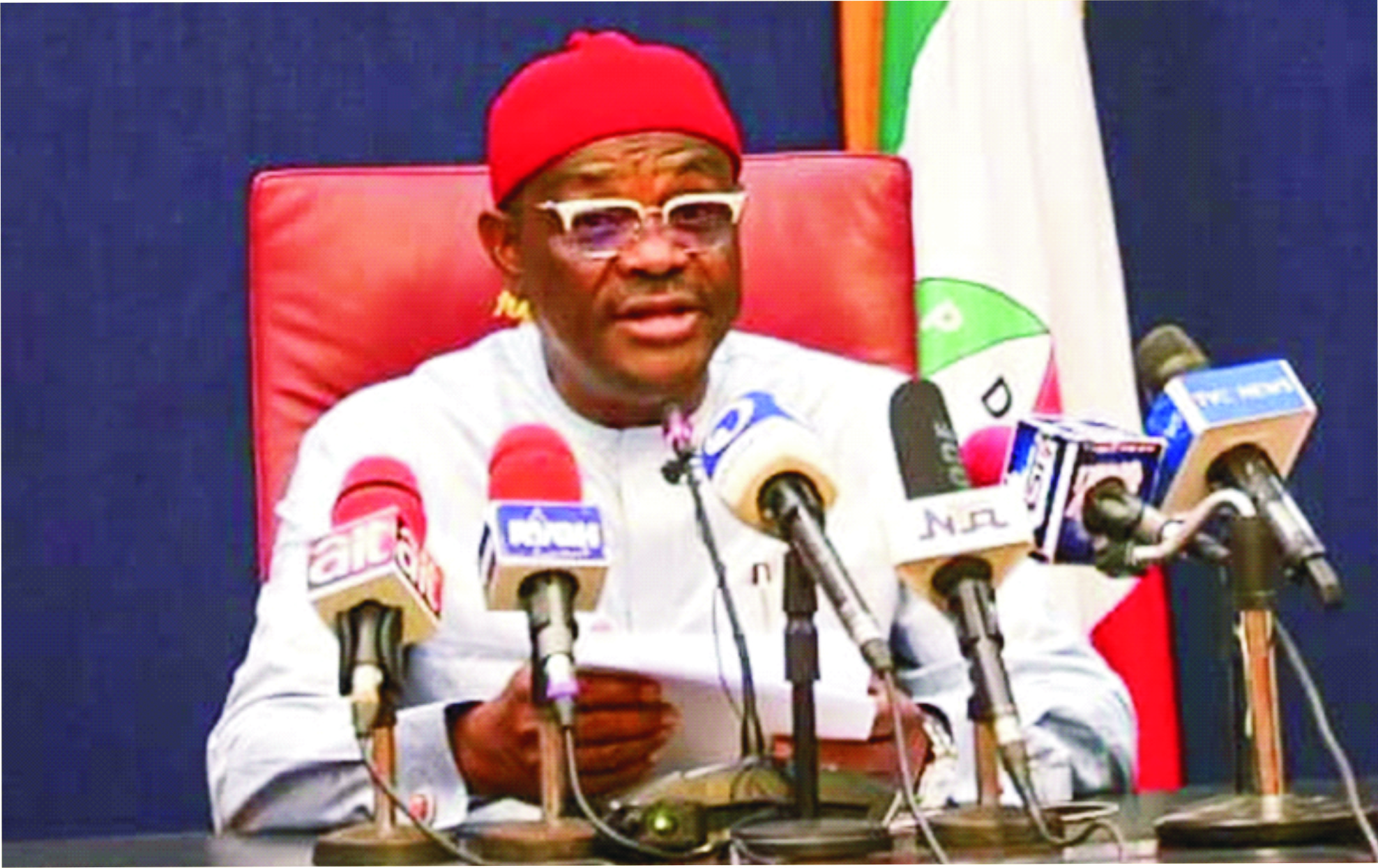 Rivers State Governor, Chief Nyesom Wike, has taken strong exception to Labour Party presidential candidate, Mr Peter Obi's allegations that he denied him of victory in the state in the February 25 presidential election.
Wike clarified that there was never a time that the G-5 governors or the Integrity Group endorsed Obi or another candidate as their preferred candidate for the presidential election.
Speaking during a media chat last Wednesday in his home town, Rumuepirikom, the governor described Obi's accusation that he manipulated the electoral process to his disadvantage as unfortunate.
"I don't work for INEC, I don't have INEC documents with me. I am not an ad hoc staff of INEC and so I am not in a place to rig election for anybody. It is when you have the materials of INEC that you talk about rigging. But I take exception to Peter Obi's comments that I came out against him. People are not being sincere, people are not appreciative."
The Rivers State governor, maintained that his primary preoccupation as far as the 2023 presidential election was concerned was for a southern Nigerian to succeed President Muhammadu Buhari, whose tenure ends on May 29, 2023.
"I never told Rivers people to vote for the candidate (of the APC). I told Rivers people (to vote) for the unity of Nigeria. As far as Rivers State is concerned, their position is that 'look, we want a power shift.' And there are two candidates from the South – Asiwaju Bola Tinubu and Peter Obi.
"If Rivers people have chosen to vote for Asiwaju, and the same Rivers people also voted for Peter Obi, that tells you that their decision was to vote for a Southern President. So, amongst them one must always get the highest vote. If you look at the votes, APC won, followed by the Labour Party. So that tells you what the decision they took. That is the decision of Rivers people", the governor stated.
Wike said he was among those who recommended Obi to be PDP candidate, Alhaji Atiku Abubakar's running mate in 2019.
"In 2019, ask Peter Obi, I was one of the team that chose Obi to be the Vice Presidential candidate of Alhaji Atiku Abubakar. When we met at Abubakar's house, he said these are the names, I will choose Obi. Obi was invited while we were at Saraki's house in the night.
"I was fought by people like (Senator Ike) Ekweremadu; my own friend, the governor of Ebonyi State, (David) Umahi, and Pius Anyim. Every blame was on me, why will I be the one that will say Peter Obi? Why should I chose for the South-East? Did he come out to say Wike was the one who supported me to be the vice presidential candidate? He didn't say so."
He declared that the G-5 governors and the Integrity Group never during any of their meetings unanimously endorsed Obi or any presidential candidate of southern Nigeria extraction.
He said, "There was never a time the integrity Group met and say it must be this person. We only agreed on southern President. We formulated strategies and the southern President emerged. Our interest is that a southern President should emerge.
"When we went to our meeting, we decided on southern President. We didn't say it must be this. We said whatever you are doing it must be southern President. The aim of G5 was equity, fairness and justice".
The governor also said the G-5 governor and members of the Integrity Group cannot be accused of betraying the PDP.
He stressed that those who blatantly refused to implement the provisions of the party's constitution on rotation of elective and appointive offices are to blame the party's electoral misfortune.
He said all the G-5 governors consisting of Seyi Makinde of Oyo State; Ifeanyi Ugwuanyi of Enugu State; Samuel Ortom of Benue; and Victor Ikpeazu of Abia; made tremendous sacrifice to ensure the emergence of a southern president.
The governor particularly expressed delight that the Governor of Oyo State, Seyi Makinde, who had earlier said he would not mind sacrificing his second term on the altar of equity, justice, and fairness, was re-elected.
"Ortom said even if he loses his senatorial election, let equity, justice, and fairness prevail. He may not gain it now. But history will be kind to him. The same applies to Ugwuanyi and Ikpeazu. Even Makinde said even if he lost his governorship ambition, he was interested in the unity of Nigeria", Wike recalled.
He boasted that in Rivers State, PDP won the governorship, three senatorial seats, 10 federal and 31 state constituencies in the general election.
He said, ironically, the PDP National Chairman, Dr. Iyorchia Ayu, who once derided that the G-5 governors are small boys failed to win his ward, local government and state for the presidential candidate in the February 25 election.
According to him, PDP also lost woefully in Niger, Jigawa, Imo, Sokoto, Yobe and other states.
"Ayu lost his polling unit. I won three senatorial seats, and 31 House of Assembly seats. He didn't get anything. Lamido did not win the presidential election in Jigawa. Babangida Aliyu did not win. So, who is the betrayer? We won to make sure PDP exists. Of what relevance is he as national chairman? He couldn't deliver his polling unit", the governor stated.
Wike dismissed insinuation that he would manipulate the Rivers State governor-elect, Siminialayi Fubara, after leaving office.
The governor also clarified that Fubara, who resigned as Accountant General of the state to contest the 2023 governorship election, is not wanted by the Economic and Financial Crimes Commission (EFCC)
According to him, some disgruntled politicians in the state were behind the rumour.
Wike stated that Fubara on assumption of office will continue from where his administration stopped and would consolidate on the NEW Rivers Vision.