Afrobeat: The Long Journey To Grammys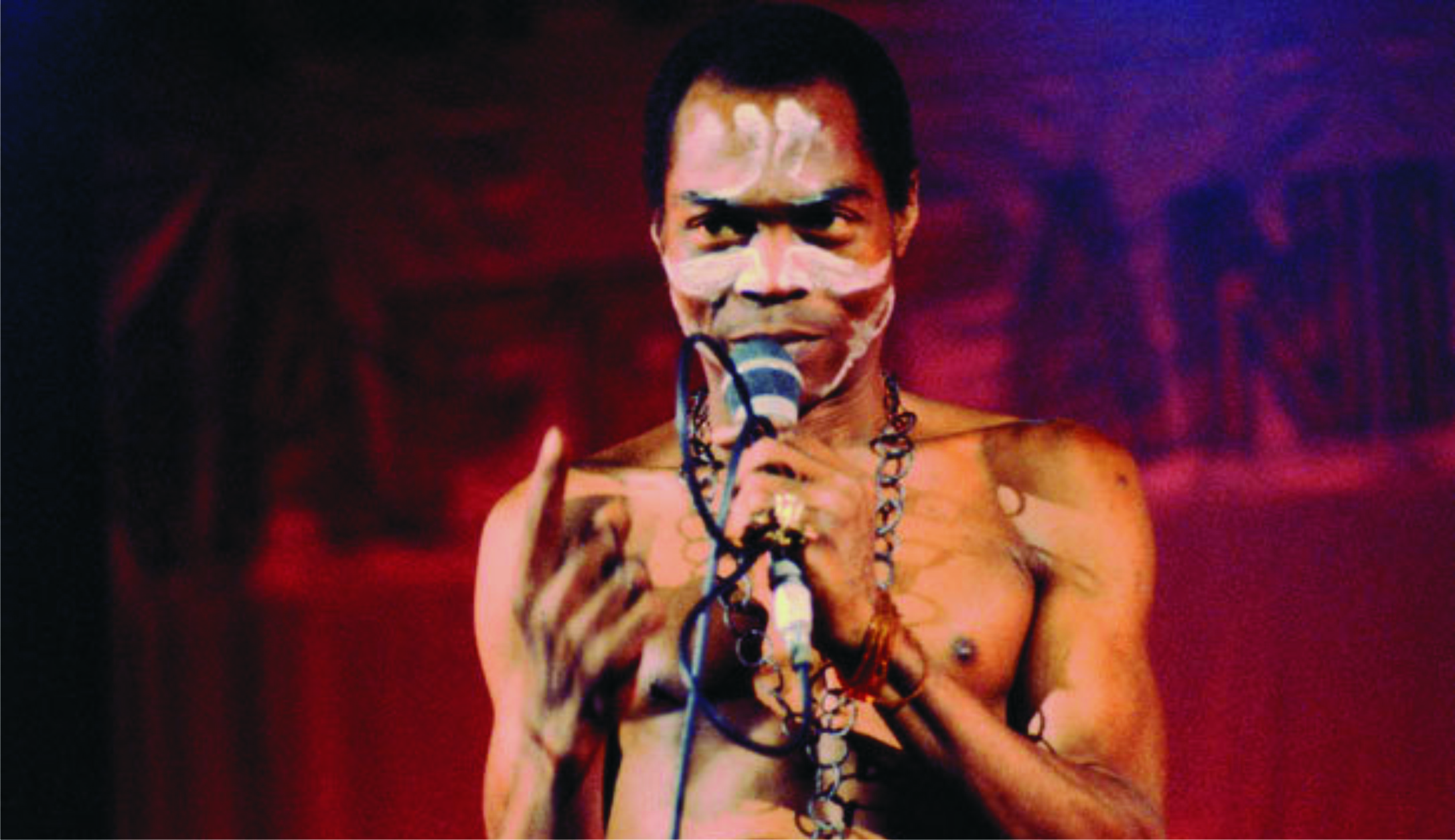 Afrobeat is a jubilant party music that draws from west African source, hybrid languages, propulsive rhythms move them with delivery and tone from across America's referencing hip hop and Jamaican dancehall
Wikipedia defines Afrobeat as "a music genre which involves the combination of elements of west African musical styles such as Fuji music, highlife with American jazz, and later soul and funk influence with a focus on chanted vocals, complex intersecting rhythms and percussion".
Distinct from Afrobeat is Afrobeats, a sound originating in West Africa in the 21st century, one which takes in diverse influences and eclectic combination of genres such as Azonto, dancehall, highlife, House juju, Naijabeats, Ndombolo, Palm wine, RnB and Soca.
Typical instruments are bass guitar, congas drum, horns, Hammond, organ, keyboard percussion, saxophone and vocals. The two genres though often conflated are not the same.
The origin of Afrobeat music genre could be traced to Ghana in the early 1920s when Ghanaian rhythms like Osibisaba, (Fante), Highlife was associated with the local African Aristocracy during the colonial period and was played by numerous bands including jazz king, Cape Coast Sugar Babies and Accra orchestra along the country's coast.
Nigeria later joined the Afrobeat wave in the late 1960s led by Fela Kuti, who experimented with different contemporary music of the time upon arriving in Nigeria. Fela also changed the name of his group to Africa 70 and opened his club African Shine in Lagos, between 1970 and 1975, Afrobeat ruled the club and thrived among Nigerian youths. Fela, a much instrumentalist and band leader was repoonsible for pioneering and popularising the style both within and outside Nigeria.
Politics became essential to Afrobeat as Fela used social criticisms to pave way for social change. His message can be described as confrontational and controversial which can be related to the political climate of most of the African countries in the 1970s which were dealing with political injustice and military corruption, while recovering from the transition from colonial government to self determination.
Many jazz musicians have been attracted to Afrobeat, the genre has also influenced important producers and musicians like Brian Eno and David Byrne, who credit Fela as an essential influence. In July 2020, the Afrobeat genre got its official chart which highlights impactful Afrobeat artistes in united kingdom where the scene was accrued wide-spread popularity for about a decade.
Afrobeat growing traction was seen in traditional and new avenues starting with a steady supply of hit songs, international collaborations with Burna Boy, Wizkid, Davido, Tiwa Savage among others, leading affairs with both local and international awards and recognitions to show for their exploits in the Afrobeat clan.
Nigeria took centre stage of the world's attention yet again on Sunday March 14, 2021 at the 63rd Annual Grammy Awards held in Los Angeles, USA as Nigeria's Afrobeat super stars, Burna Boy and Wizkid did the country proud by winning a Grammy each in different categories. While Burna Boy won the award in the Best Global music Album category for his body of work, 'Twice As Tall' Album, Wizkid clinched the Best music video Award for a collaborative effort with Beyonce on the 'Brown Skin Girl from the Lion king: the Gift Album.
Recently, an African American Grammy Recording Academy member and Afrobeat to the world Advocate, Richardine Bartee who revealed that she voted for Burna Boy at the just concluded 63rd Grammy Award highlighted what the Nigerian two Grammys entails not only to Africa, but the future of Afrobeats on the world stage.
In a WhatsApp chart with potpourri, she said "Wizkid and Burna Boy winning Grammy awards is a big deal not only to Africa, but also to the people in the US pushing music made in Africa. A group of people including Quincy Jones and myself are involved in the bringing a new inclusive category to the Grammy which we hope will help to blend western and non-western elements of rhythm, melody and instrumentation.
Addressing the mounting fear that Afrobeat of which Nigeria is the flag bearer to the world may die a natural death like soukus and makossa, Barter assures that the genre can never die in its true form.
"Based on music history and what happen in American pop culture, most things have their moment, its what we refer to as an era, or something had its 15 seconds of fame. Nothing lasts forever in its original form and it shouldn't, human life is ever evolving, like the Christ Redeemer status is to Brazil, Afrobeats will always be synonymous with Africa. I hope that Afrobeat in the future gets coupled with how it affects diaspora people encouraging them to learn more about their ethnic background and visit the land", she said.
Many Americans, particularly those of African descent, have been vigorously promoting Afrobeats in America. Richardine Barter for the better part of 10 years, has been an advocate of Afrobeats with a special focus on emerging artistes.
Recently, another African American, Sheila O with Afro zones and in conjunction with mix cloud just launched a programme tagged "Afrobeats US weekly Top 10 chart", with a view to promoting Afrobeat in the USA and its neighbouring countries. Sheila Akonji popularly known as Sheila O, is the anchor of the show titled, "How Far With Sheila O", which airs on HIPTV.
By: Jacob Obinna
Nigeria's Box Office Generates N278m  In February
The Cinema Exhibitors Association of Nigeria (CEAN) on Tuesday said it realised N278 million  as ticket sales across cinemas in the month of February, nationwide.
CEAN's National Chairman, Mr Ope Ajayi, who, disclosed this in an interview with newsmen in Lagos, added that the cinemas also had 122,295 gross admission within the period under review.
Cinemas experienced a drastic decline in sales in February when compared with  N819 million sales made in January.
Ajayi blamed the cash crunch and poor network service delivery being experienced by POS operators nationwide for the decline in sales.
He similarly noted that cinemas experienced an all time lull in the week of the Presidential and National Assembly elections.
He explained further that cinemas had limited content to exhibit in the month of February, as movie producers avoided releasing movies during the election period.
"A couple of reasons are responsible for the drop in sales. We lost a weekend of sales during the Presidential and National Assembly elections, Nigerians' attention was focused on voting across the country.
"Cash crunch and POS failures, affecting trading generally is also affecting the cinemas.
"Many movie producers and distributors avoided releasing movies during the election period. So, content was also somewhat limited," he said.
Ajayi said the top films exhibited in cinemas across the country in February were "Antman" and "Love in a Pandemic".
He listed films to watch out for in the month of March as : "Creed III", "What Love Got To Do With It", "Shazam Fury of the gods", "John Wick iv", "Different Strokes" and "Dungeons and Dragons83".
Nollywood Actress Urges Ladies To Desist From Dating Married Men
Nollywood actress, Halima Abubakar, has urged ladies to desist from dating married men, saying leaving a quality life of being responsible with good moral virtues is the best life.
The renowned movie star, who took to her Instagram page to give the advice, said that ladies should not make the same mistake she made by dating someone else's husband.
According to her, being a side chick to married men is morally wrong, but staying away from people's husband's is a moral upright living.
She stressed that she did not want them to experience what she went through, therefore, relationship with married men should be avoided.
She expressed gratitude to fans and well wishers, for their constant prayers, love and encouragement, adding that they should live a life they would be proud of.
The actress added that having a side business was far better than being a side chick, and urged them to leave people's husbands alone.
"Live a life you would be proud of.
"Thank you all for all the prayers and encouragement and love .
"I am on a new parth to a new life; strive to be new and stay safe and morally upright.
"No do side chick o…see u soon. Find a side business and leave people's husband.
" Don't make the mistake I made…The idea is to be morally right, " she wrote.
Abubakar is a model, actress, television personality, philanthropist and multiple award-winning member of the Nollywood industry.
She rose to fame after the release of her debut film 'Sabotage' In 2011. She won the Afro Hollywood Best Actress prize.
The actress started auditioning for movie roles in 2001. After some time, she was given her first acting gig, a small part in the movie 'Rejected'
It was, however, a small role that enabled her to land her first important role and ultimately her breakthrough in the movie 'Gangster Paradise.'
The movie star has acted in more than a 100 movies. some of which are: 'Slip of Fate', 'Tears of a Child', 'Secret Shadows', 'Gangster Paradise', 'Area Mama', 'Men in Love', 'Love Castle', 'Okafor's Law', among others.
She is also a movie producer and runs Morehouse Entertainment, a label and talent management business in the music industry.
The Kano-born actress established the Halima Abubakar Foundation, an NGO that aids the poor.
The actress has contributed immensely to the growth and development of the entertainment industry, thereby making her outstanding.
UEFA Champions League Final : Burna Boy Set To Perform
Nigerian megastar, Burna Boy, has been announced as one of the headliners who will be performing at the 2023 UEFA Champions League final.
UEFA has revealed Burna Boy as one of the performers at the 2023 Champions League Final. The announcement was made via the Champions League official Twitter handle on Thursday, 16th March 2023.
Music Burna Boy, Tems, Patoranking, Shatta Wale nominated for International Reggae & World Music Awards 2023
In the video posted on Twitter, a delighted Burna Boy revealed that he will be performing at the Champions League final billed for Istanbul, Turkey.
In what is a remarkable feat, Burna Boy will become the first Nigerian artiste to perform on the biggest stage of European Club football.
Since gaining international success in 2018 through his hit single 'YE,' Burna Boy has become one of the biggest artistes in the world. He has earned a Grammy award for his album 'Twice As Tall' while becoming one of the most awarded artistes on the continent.
The Tide Entertainment reports that Burna Boy has sold out choice arenas around the world as his music continues to attract international listeners.
American DJ, artiste, and Producer, Marshmallow, performed at the 2021 Champions League final in Portugal while Cuban Pop star, Camila Cabello, performed at the 2022 edition in Paris.
The 2023 Champions League Final will take place on 10th June 2023 in Istanbul, Turkey and Afrobeats will share the stage as two of the finest clubs in Europe compete for the biggest price.