FG Begins Full Deregulation …Says Market Forces To Determine Fuel Price
The Petroleum Products Pricing Regulatory Agency (PPPRA) yesterday announced that it was no longer involved in the fixing of the pump price of petrol, disclosing that the interplay of market forces and not the organisation now determines how much Nigerians buy the product.
The agency noted, however, that it will continue to monitor the operators in the downstream petroleum sector to ensure that marketers do not abuse the freedom that has come with the deregulation of the pump price of petrol.
Executive Secretary of the PPPRA, Mr Abdulkadir Saidu, who spoke during a press briefing in Abuja, explained that the job of the agency henceforth was to 'police' the marketers and prevent profiteering at the expense of consumers.
Saidu, who was represented by the General Manager, Administration and Human Resources, Mr Victor Shidok, stressed that one of the reasons Nigerians were not experiencing the real impact of deregulation yet was because of the foreign exchange challenges being faced by marketers who were supposed to bring in the product.
According to him, the shortage of forex, which he said was already being sorted out by the Central Bank of Nigeria (CBN), was making the Petroleum Products Marketing Company (PPMC), look like the sole marketer for now.
"The government pronouncement that the sector is deregulated means that prices strictly obey the forces of demand and supply. You could have a regulator that will always stand as a watchdog to see how these forces play out and how the interest of both operators and consumers will be protected.
"In this situation, in a deregulated regime, you don't expect that, because it's different from price fixing where we have a clear say in the final price you see in the market. It is the market that is operating and it's based on bargain power. It is based on where you source your products.
"For PPMC, it is a marketer, it also sells products. It also carries out analysis to say, this is my own price because I sourced for this product and it's that mechanism they have adopted. It is based on their costs. It's like bottle water which is produced in a deregulated market. You look at how much you produced it and what price you can sell" he said.
The PPPRA boss posited that its function henceforth is to ensure that operators in the downstream play fairly and consumers of petrol in the country are not short-changed.
"In a truly deregulated regime, there's nothing like price band because you are free to source your product. All you need to do is look at how much you spent. We will ensure that all stakeholders play fairly.
"PPPRA remains the regulator of the downstream and will keep monitoring operators. The difference now is that we do not indicate or fix prices that you will sell because if you do that, it is price fixing. We will intervene when somebody is going beyond and profiteering," he added.
According to the agency, there's a code of conduct that applies to all operators, explaining that even in developed countries where they have fully developed system of deregulation, there are always regulators.
Saidu said that the confusion on the role of the PPPRA stemmed from the fact that this is a transition period, noting that very soon Nigerians will enjoy the choices that accrue from a liberalised market, even with the PPMC as a marketer like some private operators.
"The only difference we are seeing now is that PPMC still remains the only source of product supply and I think for other marketers, it's because of the challenge of forex that's why they are not importing, given the role forex plays in the sourcing of petroleum products.
"The product we are talking about is PMS (petrol). Other products have been deregulated a long time ago. Only PMS. PPMC is a marketer like OANDO. For PPPRA we know the trend in the market and we intervene when the marketer is going out of hands.
"PPMC will have to follow the rules and be treated like a marketer. In a deregulated environment PPMC are traders. PPMC is into business too. We are facing a difficult situation because foreign exchange is not allowing other marketers come in yet. That's why the gains are not seen yet.
"If you are not seeing other marketers come in, it's because they are still understudying the market and due to the exchange rate. This year has been a difficult year not just in Nigeria.
"When you are not earning foreign exchange as you should, there will be so much pressure on the little that you have and that's what we are seeing. It will not remain like that forever. The exchange rate will still fall. There's no more price band or fixing" he noted.
Inflation: Govs Meet Buhari Over Economic Woes, Insecurity, Today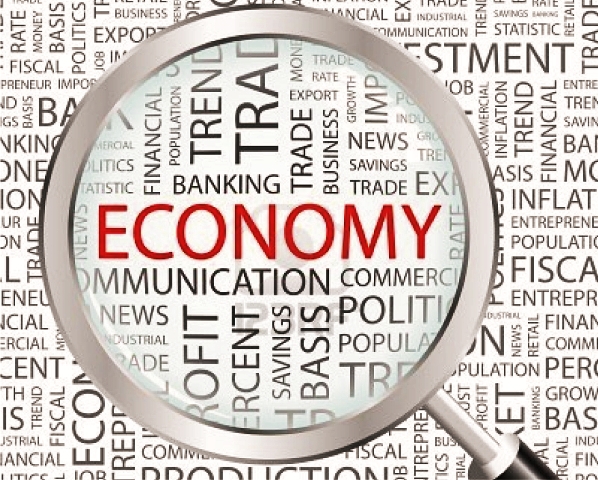 Worried by the economic woes in the country, the 36 governors would, today, meet at the Banquet Hall of the Presidential Villa in Abuja, to discuss the way forward.
In a statement, yesterday, the Director, Media and Public Affairs of Nigeria Governors' Forum Secretariat, Abdulrazaque Bello-Barkindo, declared that the state of the nation's economy would dominate conversations during the meeting.
According to the statement, "several governors reasoned that it is high time to tell each other the bare truth by confronting each other on the situation and brainstorming on it."
The statement noted that: "This formed the basis for resorting to an in-person meeting which since the outbreak of the COVID-19 pandemic has been relegated by the states' executives.
"Two things will feature prominently in the conversation: the economy and security. This will be the first time in the year, contrary to media reports that governors had collectively advised the president on the weeding of fifty-year-olds from the federal civil service and other spurious suggestions meant to impose further hardship on the people, that governors will collectively meet to consider a total overhaul of the nation's economy.
"The meeting which, according to the invitation issued by the Director-General of the Nigeria Governors' Forum, Mr Asishana Bayo Okauru, will commence at 2pm. It begins with the launch of the Primary Health Care Leadership Challenge Fund, followed by the launch of the World Bank SFTAS charter before the real conversation on the state of the economy begins.
"There will also be such regular updates as the CARES programme and the chairman's remarks. All governors are warmly welcome."
2023: Momodu Urges Atiku To Sign Peace Pact With Rivers Gov …Says Fear Of Wike, Beginning Of Wisdom In PDP
A former presidential aspirant of the Peoples Democratic Party (PDP), Dele Momodu, has suggested a solution to the rift between the party's presidential candidate, Atiku Abubakar, and Rivers State Governor, Chief Nyesom Wike.
Momodu suggested that a close-door dialogue between Atiku and Wike would resolve the rift between the two politicians.
There has been a rift between the pair after the PDP presidential primaries in Abuja.
Weighing in on the face-off, the veteran journalist said both politicians should possibly sign a pact and agree on deliverables.
Momodu said the fallout of the PDP post-national convention crisis has shown that Wike was a force to reckon with in the party ahead of the 2023 presidential election.
According to Momodu: "What I would advise Atiku Abubakar to do today is to sit down one-on-one without no other person present with Governor Wike and agree on deliverables, if possible, sign an agreement.
"The situation in PDP shows what Wike is in the equation of things in Nigeria. If you have a man who is your best governor across the board, across party lines, Wike stands out as a fantastic performer.
"Today, the fear of Wike is the beginning of wisdom in PDP, there is no question about that. Wike is smart, he knows the game he's playing, and what he wants to do is to force a deal with the party. That's my own reading of the situation."
Wike Labels Disgruntled Elders As Traitors …Says He's A Fulfilled Leader …He Was Best Performing LG Chairman In Rivers -Odili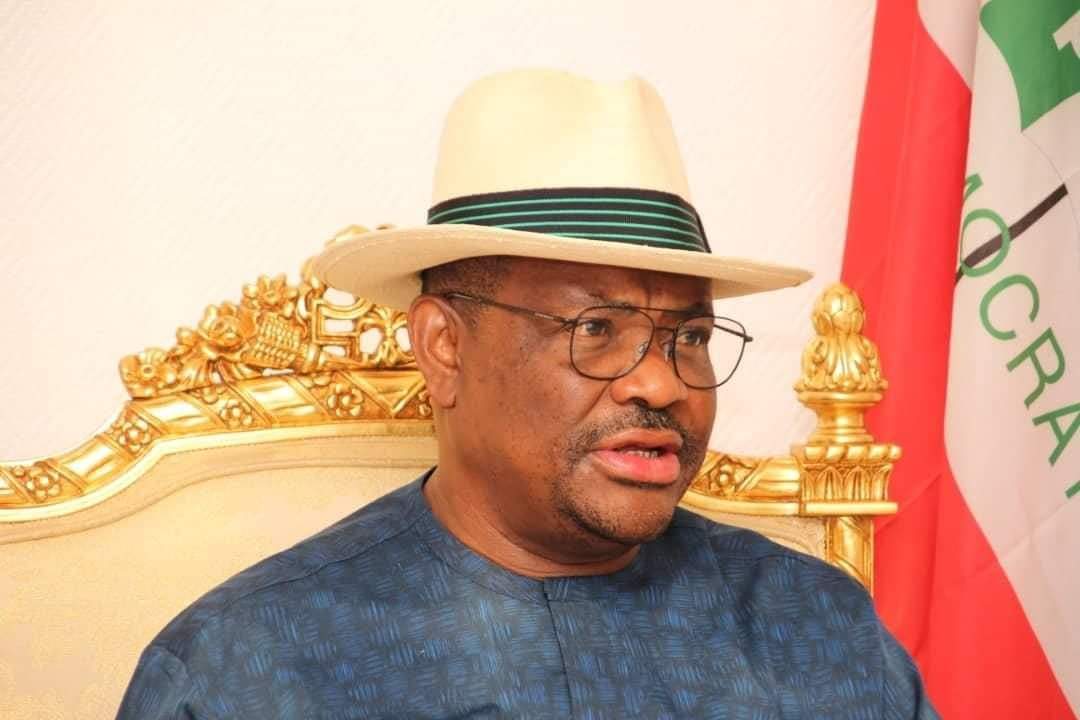 Rivers State Governor, Chief Nyesom Wike, has accused some elders of ganging up against him because they did not scale through the primary to be the governorship candidate of the Peoples Democratic Party (PDP) in the state.
The governor explained that some of them, on his 2021 birthday, who indicated interest to fly the ticket, but failed at their bid to clenching it are now in Abuja plotting against him.
Wike spoke, last Monday, during the 74th birthday reception organised to honour the former Governor of Rivers State, Dr. Peter Odili, at the private residence built and donated to him by the state government in Old Government Residential Area, Port Harcourt.
The governor said those elders came to him in their own accord and showed a commitment that they would stay to see through what they came to convince him about.
"On my last birthday, 12midnight, some of our elders called me that they want to see me. They came to me and said they came to wish me happy birthday.
"Then, they presented me a letter that I should run for president. All of them including Dr. Abiye (Sekibo) signed the document.
"I say okay, you people too should go and give me someone who will be governor after me. They all sat there, looking left and right.
"I asked them, those of you who are interested to be governor should raise your hands. Everybody raised his hand. One person didn't raise his hand, Senator Bari Mpigi. I asked why he was not interested, he replied, sir, let me hold what God has given me. I don't want to lose the two."
Wike noted that the elders also signed to a document that they would abide by whatever becomes the outcome of the governorship primary.
But governor expressed the regrets that since they were not successful, they have turned around now to allege that he was pursuing a third term bid.
"Some persons don't know the history. They go and tell all kinds of story. But the truth is this; all of them (elders) signed the document prepared by O.C.J. Okocha that whoever I will bring, they will abide by it.
"But now, they went to Abuja that I must not be vice president. I also read, yesterday, when I was in Paris, one of them saying that I told him that if they do to me what they did to Dr. Peter Odili; that I will collapse the system.
"I am not an ungrateful person; and I will never be ungrateful in my life. What's important is that I have done well as a governor. I am happy and I am leaving office a happy man."
The Rivers State governor recalled that when Dr. Peter Odili was to run for the office of the president, he had a large crowd following, happily.
He noted that when the issue of governorship of Rivers State was to be decided and he did not give those who wanted it, they all left him, ran to Abuja to thwart his presidential ambition.
Wike, however, said he has been holding on to the advise of the former governor, hence he was not surprised at the turn of events and the outcome of the PDP presidential primary.
He described Dr. Peter Odili a true leader of men, who groomed many, and supported a lot of persons to political lamplight, particularly in Rivers State and across the country.
"There was a time every political class abandoned Odili. This is a man who gave us everything. Some people called him 'Mr. Donatus'. There was no abuse he did not get. Everybody he tried to help their families, at the end of the day, all betrayed him.
"For us, we have used him as a school, and we thank him for making himself available for us to use him to learn so that we won't be shocked of whatever that is going to happen."
Wike expressed delight at the opportunity to have known Odili and being able to celebrate him.
He pointed to the several support and the gains from the political tutelage under Odili that had made him accomplish his political successes.
He reiterated that Odili's benevolence made it possible for Ikwerre sons to emerge governors of Rivers State.
In his response, the former Governor of the state, Dr. Peter Odili said, himself and his wife, Hon. Justice Mary Odili (rtd) were overwhelmed by the birthday gift, courtesy of the state government.
Odili explained that during his tenure as governor, Wike was the best performing council chairman in the state.
He lauded Wike for investing in human capacity development, infrastructure and building the best law school campus in Port Harcourt.
In his goodwill message, Benue State Governor, Samuel Ortom, harped on the need for all Nigerians to work together to enthrone fairness, justice and equity in all facet of society, which Odili has always stood for.
Also speaking, Abia State Governor, Dr. Okezie Ikpeazu, noted that Odili was a great leader who had impacted on many lives across the country.
Similarly, former Cross River State Governor, Donald Duke, commended Odili for being a role model and comporting himself very well after leaving office.
In his homely at the thanksgiving mass, Monsignor Pius Kii, said Nigeria missed the opportunity of having Dr. Peter Odili as their president because he would have used his farsighted ability, courage and adaptive capacities to solve Nigeria's many problems.
Similarly, the Rivers State Deputy Governor, Dr. Ipalibo Harry Banigo, felicitated with Dr. Peter Odili, as he celebrated his 74th Birthday, last Monday.
In her goodwill message in Government House, Port Harcourt, Banigo said as the father of the modern Rivers State, Odili has continued to be a great leadership icon, whose leadership style impacted positively on the lives of Rivers people and beyond during his tenure as the governor of Rivers State.
Banigo, who expressed gratitude to Odili for his support to the Wike-led administration, described him as a philanthropist per excellence, a great patriot and astute statesman.
The deputy governor while wising him many happy returns, prayed the Almighty God to continue to bless and keep Odili in good health.