Force Headquarters Emerges Winners At Police Games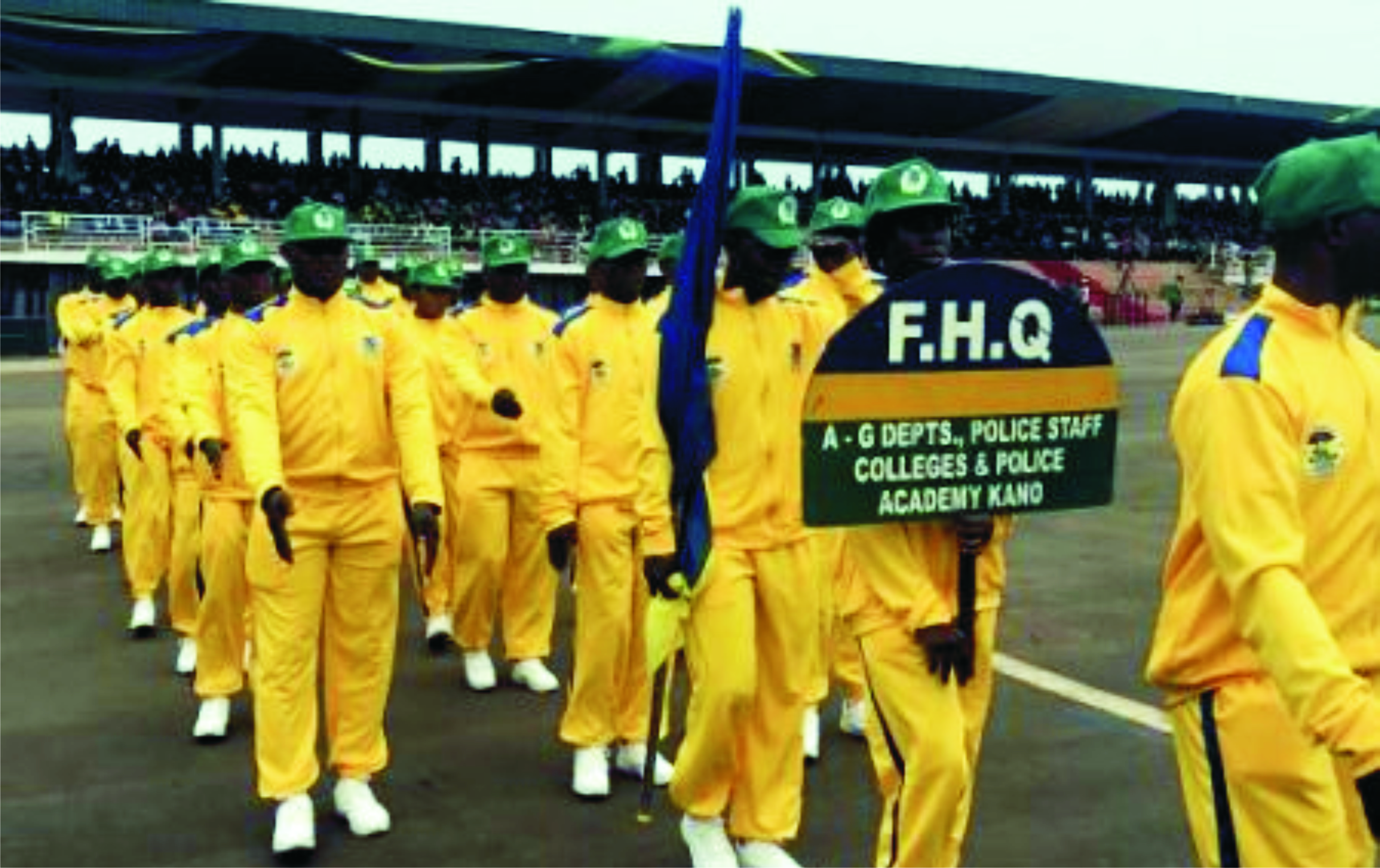 Force Headquarters (FHQ), Abuja, at the weekend dethroned Zone 2 to emerged as the overall winner of the Nigeria Police Games tagged "Anambra 2020".
Tidesports source reports that FHQ garnered a total of 274 medals comprising of 118 gold, 80 silver and 74 bronze to top the overall medals table to relegate defending champions Zone 2 to 2nd place with 230 medals.
The medals table showed that Zone 2 (Lagos and Ogun) had gold, 83 silver 85 and 62 bronze to finish the games as runners up while Zone 11 placed 3rd with total of 156 medals of 53 gold, 48 silver and 55 bronze.
Governor Willie Obiano of Anambra, while declaring the games closed urged the athletes to project the state in positive light having enjoyed the hospitality and peace of residents of the state.
"When I reflect on what has happened here since we gathered here only last Saturday, I begin to realise that so much has happened in just one week.
"Again, when I reflect on what has happened, I begin to realise that we can write a new sporting chapter of history in one week and that we can also write a new book of greatness in one week.
"History and greatness is what this games has done and we have put out an amazing narrative of excellence in one week.
"Hosting the 12th edition of the biennial police games has brought out the best in us; nothing else unites a people like sports and nothing renews national unity and heals the cracks between people like sports.
"I have no doubt that many of the participants of this games may never have visited Anambra if not for "Anambra 2020".
"I am sure that after experiencing Anambra for seven days, the athletes and officials will have a more balanced view of the state and a richer story to tell," Obiano said.
The governor urged the participants of the games to preach the success story of the state to their respective states, families and friends.
Obiano boasted that Anambra had become a destination of choice for those seeking for peace.
He expressed joy that the games was successfully concluded without any unpleasant incident.
It would be recalled that 12 Zones of the Nigeria Police Force including Force Headquarters participated in the games which took place in over 10 centres in Anambra.
Company Seals Kebbi Beach Soccer Deal
WACOT Rice Limited, a member of Tropical General Investments Group, has signed a four-year sponsorship deal with Kebbi Beach Soccer Association.
The Kebbi Beach Club (Kebbi Fishers), owned by the Kebbi Beach Soccer Association, is one of Africa's foremost beach soccer clubs.
The sponsorship deal with WACOT Rice as the official Food Partner, is a boost for the growth of beach soccer and, ultimately, youth development in Nigeria, WACOT Rice stated.
Last year, WACOT Rice sponsored Kebbi Fishers to the World Winners'Cup in Antalya, Turkey, organised by Beach Soccer Worldwide, the global governing body under FIFA responsible for Beach Soccer.
Commenting on the partnership, Chairman of WACOT Rice, Farouk Gumel, said, "In our operations, we always ensure that we create avenues for the Nigerian youths to thrive. Kebbi Beach Soccer Association, through Kebbi Fishers, has grown and received accolades across the continent. They have put Kebbi on the map. We are immensely proud of them and remain committed to supporting them to grow."
Also, Chairman, Kebbi Beach Soccer Association, Mahmud Hadejia, lauded WACOT Rice and TGI Group for their support for Kebbi Fishers and commitment to sports development in Nigeria.
Hadejia, who is also President, African Beach Soccer Union and Coordinator, Nigeria Beach Soccer League, said beach soccer in the country had received another boost with the sponsorship from WACOT Rice.
NPFL: Mgt Gives Kwara, Wikki Two-Match Ultimatum
The management of Nigerian Professional Football League clubs Kwara United and Wikki Tourist have handed their respective coaches a two-match ultimatum to overturn their team's poor run in the NPFL or get sacked, The Tidesports source reports.
This comes after both teams failed to end their winless runs in their match-day four encounters amid disappointing displays.
The Harmony Boys, who are yet to record a win this season after four matches — two defeats and two draws — were thumped 3-0 by Enyimba in Aba on Sunday, just as Wikki were held to a goalless draw at home by newly promoted Doma United at the Abubakar Tafawa Balewa Stadium, Bauchi.
The result sees both teams languishing in the relegation zone of their respective groups, with Kwara placed 19th in Group A of the NPFL log with two points from their opening four games, while Wikki are rock bottom of Group B with just a point from four games.
The General Manager of Kwara United, Bashir Badawiy, revealed that the management would not tolerate any negative result from the team as they play in the "dangerous" abridged NPFL league.
"The team has no excuse not to perform, going by the commitment of the government, the determination of the management and the sacrifice by the supporters and stakeholders," Badawiy said.
"And that Is why we have decided to give the team a two-match ultimatum. They should rather perform or give way. We are playing in a dangerous league, the abridged league, and we cannot tolerate this kind of result."
Kwara United will host former champions Plateau United in their next league game at the Lekan Salami Stadium, Ibadan today.
Wikki secretary, Idris Pali, on behalf of the board and the management of the club, also expressed dissatisfaction with the team's performance since the start of the season.
He added that proper action would be taken if the team did not win their next two games.
Coach Kabiru Dogo faces a daunting task in keeping his job as his next two games are against Group B leaders Rivers United and Enugu Rangers.
"The board members and management of Wikki Tourist have found unsatisfactorily (performance of Wikki), which has led to the decline of the team's performance. The board has however handed the technical crew a two-match ultimatum to win their next two games or proper action will be taken against you (Dogo) considering the terms of our agreement. I hope he gives us the best going forward."
U-17 Cup Of Nations Draws Hold Today, In Algeria
The draw ceremony for this year's Africa U-17 Cup of Nations will hold today at the Cercle Nationale d'Armee in Algiers, Algeria.
Five-time world champions, Nigeria, is one of the 12 countries, whose names will go into the pot for the draw, as all participating teams get to know their group phase opponents for the tournament scheduled for April 8 to 30 in Africa's largest nation by land mass.
All the 12 participating nations are now known: Algeria, Nigeria, Morocco, Senegal, Mali, Burkina Faso, Somalia, South Sudan, Zambia, South Africa, Cameroon and Congo.
The 12 teams will be drawn into three groups of four teams each, with the four top-placed teams qualifying to represent Africa at this year's FIFA U-17-World Cup finals taking place in Peru later this year.
Meanwhile, the international friendly match between Nigeria and Zambia at the U-20 boys' level will now hold at the Moshood Abiola National Stadium, Abuja on February 4.
Initially, both countries' football-governing bodies had agreed on a two-match tour for January 27 and 30 respectively. But, issues of logistics and the compunction on the Young Chipolopolo to process their entry visas into Egypt for the forthcoming Africa U-20 Cup of Nations before leaving Zambia forced a postponement.
Zambia's U-20 delegation is still in Lusaka and will now only be able to play one match against the Flying Eagles, before proceeding to Dakar for a game against Senegal on Tuesday next week.
Both Nigeria and Zambia will face a country from the other's region in Egypt, with Nigeria drawn against Mozambique (alongside host nation Egypt and Senegal) in Group A, while Zambia will face Benin Republic (alongside Tunisia and The Gambia) in Group C. Uganda, Central African Republic, South Sudan and Congo make up Group B.
Seven-time African champions, Nigeria, will fly to Morocco next week for their final round of preparations.
Coach Isah Ladan Bosso's wards have been in flaming form in recent weeks, lashing a slew of teams in friendly games.
Bosso's wards were worthy champions of the WAFU B U-20 Championship in Niamey, Niger Republic in May 2022, winning all their five matches in the competition.
By: Tonye Orabere