Lawmakers-Elect Promise Constituents Effective Representation
Leader of the Rivers State House of Assembly, Hon. Martin Amaewhule and member-elect of Gokana Constituency, Hon. Dumle Maol have promised better and effective representation to people of their constituents following their victory in the just concluded Stated Assembly poll.
Amaewhule and Maol disclosed this while fielding questions from newsmen after they received their Certificates of Return (CoR) from the Independent National Electoral Commission (INEC) in Port Harcourt on Tuesday.
Amaewhule who is the member-elect for Obio/Akpo Constituency 1 on the platform of the Peoples' Democratic Party (PDP) said he will continue to contribute in making laws that will impact positively on the lives of the people.
He stated, "I am very that the people of Obio/Akpo Constituency 1 decided to send me back to the Rivers State House of Assembly for another term. First, I give thanks to God and I commend them for their choice.
"Let me reassure them that what they should be expecting is better representation. They are going to see more bills and more motions that are directed to the improvement of lives of the people of Obio/Akpo Constituency 1 in the coming years," the House leader assured.
On his part, Hon. Maol, also a member of the PDP who is going to the House for the first time said his victory means a lot not only to him but the Gokana people and the State as a whole, promising that he it is a new dawn for his people and that he will be open to service.
According to him: "I have told my people that I am available to service. It is a new dawn in Gokana and I return all the glory to God. I am going to give them effective and efficient representation.
"I am talking about making them feel what it means to have a representative at the Rivers State House of Assembly. I am talking about how the voice of the Gokana people will be heard on the floor of the House and that is what I mean by efficient representation," Hon. Maol stated.
On the cult related killings and recent spate of violence in Gokana Local Government Area, the lawmaker-elect said he will liaise with Ogoni leaders to ensure that peace return to the area.
"I have told my people we need to return back to God. He is the only one that brings peace. We need to talk to our youths. We need to talk to our people to on the need to speak with one voice and remain peaceful.
I'm Not Against Araraume's Appointment – OBJ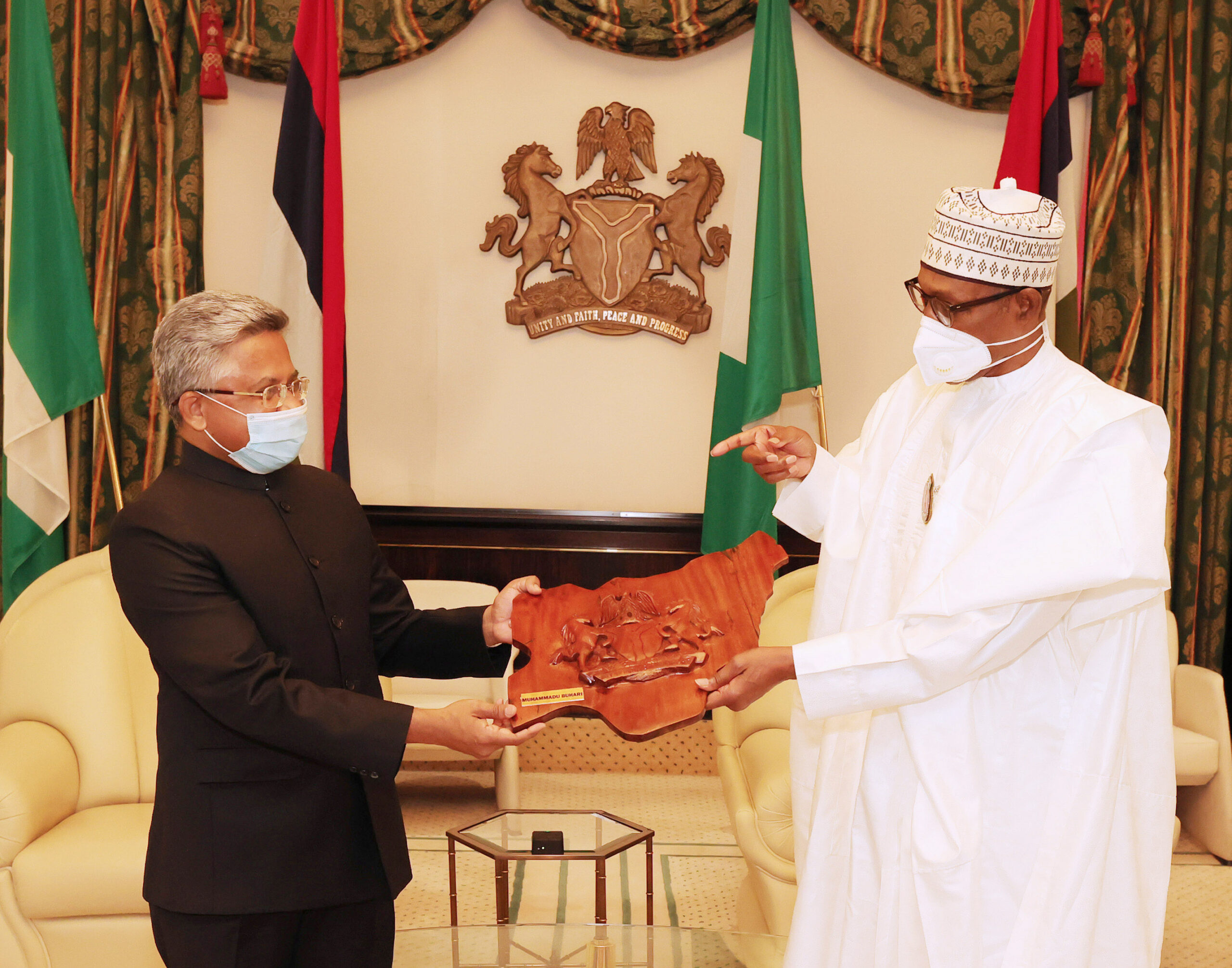 Former president Olusegun Obasanjo has condemned attempts by those he called "political busybodies" to drag him into issues bothering on the appointment of Senator Ifeanyi Araraume as the chairman of the Nigerian National Petroleum Company Limited (NNPC).
The former president who spoke through his lawyer, Dr. Tunji Abayomi, said stories on some social media platforms accusing him of being responsible for the "immediate suspension" of the inauguration of the new NNPC board of directors inauguration were false.
Some social media platforms had claimed that Obasanjo influenced the suspension of the board's inauguration because he wanted Araraume to step down as chairman of the board.
But this was despite an explanation by the secretary to the government of the federation, Boss Mustapha, that the inauguration would be held at a later date.
Reacting however, Oba-sanjo's lawyer, Abayomi, in the statement, said the former president was preoccupied with efforts to better the lots of Nigerians locally, internationally and economically and as such had no time for frivolities.
Abayomi said whatever misunderstanding between Araraume and Obasanjo had in the past was over and that both had been in touch with each other and would continue to do so in the interest of the country.
Describing Araraume as an astute businessman and leader who would certainly handle the NNPC well, the statement warned against attempts by certain individuals to drag Obasanjo into the conflict in Imo State politics.
I Have No Link With APC – Fayose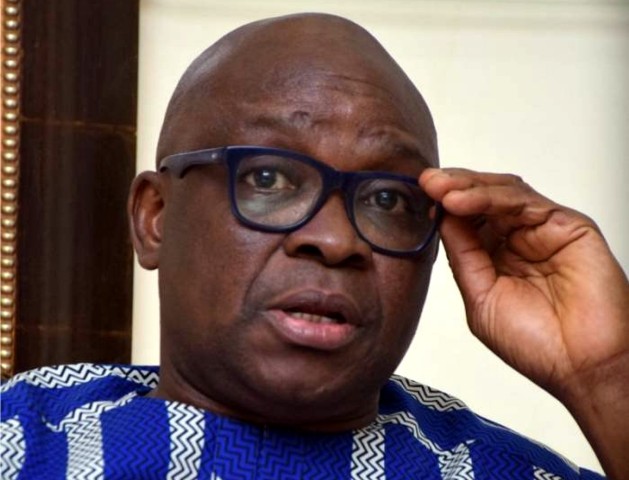 Former Governor of Ekiti State, Ayodele Fayose has described as "campaigns of calumny" by some aspirants, linking him with the All Progressives Congress (APC) national leader, Senator Bola Tinubu, as "dead on arrival," pointing out that it will not guarantee anyone the People's Democratic Party (PDP) governorship ticket.
The former governor who reiterated his endorsement of the immediate past PDP chairman in the State, Otunba Bisi Kolawole, declared that he owed no one no apology as he was convinced that he (Bisi Kolawole) has what it takes to win the election and govern Ekiti better.
In a statement on Friday, by his spokesperson, Lere Olayinka, Fayose said those moving from house to house in Abuja, calling him names would by now be celebrating him and calling him "Saint Fayose" if they were the ones he was supporting.
The statement issued on Friday, read; "Linking me with APC and Tinubu in the desperation of some aspirants to clinch our party ticket, is dead on arrival.
"In and out of office, Nigerians can attest to my commitment to the PDP and opposition to the APC government in defence of the ordinary Nigerians."
"We have seen sitting governors defecting to APC, but in and out of office, I remained steadfast with the PDP even in the face of undeserved harassments.
"When did visits and interactions of our political leaders across party lines become evidence of anti-party?
"As for the race for the PDP governorship ticket, I want to make it expressly clear once again that I have no apologies for supporting Bisi Kolawole.
"Those going from house to house in Abuja, looking for shortcuts to the governorship ticket should rather go back to Ekiti and seek the support of the delegates who will decide the fate of our party's aspirants.
"To our party stakeholders, whenever they come to you in Abuja with tales by moonlight about Fayose, let them be reminded that I am not an aspirant, but cannot be wished away. They should rather go back home and seek the necessary support as all politics is local. No shortcut!
"Eni ifa o to si lo npe ni haram (It is those who did not get the endorsement that are calling it haram).
"If they were the ones I endorsed, I will be 'Saint Fayose.'
"I want to make it expressly clear once again that I stand with Otunba Bisi Kolawole, without apologies because he has what it takes to govern Ekiti and with the support of God and Ekiti people, he will surely win."
Accountability'll Be PDP's Watchword – Ayu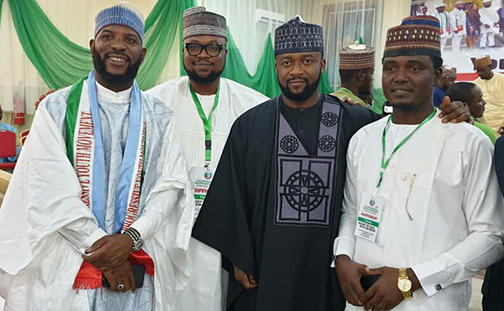 The National Chairman-elect of the Peoples Democratic Party, Prof. Iyorchia Ayu, has said the party under his leadership would remain accountable.
He also expressed preparedness to review the reports of various committees set up by the outgoing Uche Secondus-led National Working Committee and ensure that their recommendations were implemented.
Ayu said this while presenting the communique of the two- day national retreat held for newly elected NWC members and other party stakeholders, in Abuja, on Thursday.
In response to a question on the concerns raised by a former National Chairman of the party, Dr. Okwesilezie Nwodo, about the lack of transparency in the management of party funds by successive administrations, Ayu promised to be different.
Nwodo, who left office in 2011, had in a paper titled 'Political Party Funding,' which he presented during the retreat, said, "…today, we seem to have lost it. I handed over eleven billion in fixed deposits and eight hundred million in the current account when I left as National Chairman after seven months.
"I don't see what was done with that money. Millions were raised to finish our National Headquarters; we don't seem to have a trace of where all that money went. Our headquarters is yet to be completed. Today we don't even have a party account.
"We have to get back to strict monitoring of our party accounts. Our internal audit department needs to be strengthened and supported by the party leadership.
"Very strict sanctions must be imposed on mismanagement of party funds; I suggest that we include inviting EFCC to probe erring officers and members and prosecution of those found culpable. This is the only way to create deterrent".
Responding to a question on the subject, Ayu said, "by the time we come to office, accountability will remain our watchword and I want to assure all of you that we will run the PDP administration as transparently as possible.
"The outgoing NWC has set up different committees to look into different areas, we shall take up all the reports, review them, look at the facts and then attend to each issue according to the facts available to us.
"I want to assure you that we shall try to clean our house no matter who is going to be affected, we shall try to clean our house following due process and that due process also includes exhausting all internal conflict resolving mechanisms before we bring in any external intervention when we cannot resolve the issue".
Earlier, while reading the communique, Ayu observed among other things that, "the terrible security situation in the country threatens Nigeria's corporate existence, the collapse of national security has made Nigeria to begin sharing sovereignty with terrorist gangs and rogue elements.
"The lack of vision, capacity, ability and competence on the part of the ruling APC has driven Nigeria towards a failed state. Through incessant borrowings, the Muhammadu Buhari regime has returned Nigeria to the status of 'a beggar and debtor-nation."
In order to regain public confidence, the communique recommended that, "the incoming Ayu-led NWC of the PDP should hold periodic retreats and round-table dialogues to clarify its position on issues affecting the country, the NWC should commence sustained dialogue with the Nigerian Electorate before the next round of elections.
"The PDP should engage different segments of the voting population, especially to encourage youths and women demographics in the rescue.