Expert Blames Politicians For Real Estate Woes In Rivers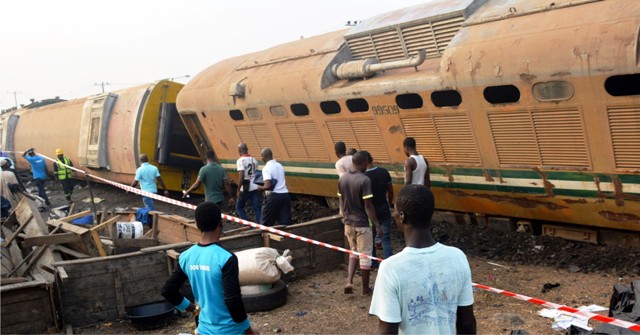 An estate surveyor and valuer, Pedro Opuene, has blamed the political class in Rivers State for the gloom experienced in the real estate industry in Port Harcourt.
Opuene, who is the Branch Manager, JideTaiwo and Co, a real estate management firm, made this assertion in a chat with The Tide last Tuesday in Port Harcourt.
He noted that insinuations that Rivers State was not safe by opposition was demarketing the state.
According to him, "the real estate sector, especially in Port Harcourt is on the low side, that's because the political class is actually demarketing the states. So, once investors are not coming in, the housing sector automatically suffers a setback."
Opuene further noted that due to insinuations that Port Harcourt is not safe, most oil companies in Port Harcourt, which he described as the major players in the housing sector, were now operating in Abuja and Lagos.
He explained: "it's a function of demand and supply. The demand for housing in Port Harcourt is a bit low as compared to what it used to be before now''.
Opuene said that a lot of houses in Port Harcourt were vacant because they were mostly service houses which are not affordable by many people.
"Even in cases where the property owners had to reduce rent you still find vacant houses. Now in places like GRA, you find at least almost a half of GRA empty, because most of the persons that can pay those high rents are not coming in, they have moved to Lagos," he said.
He called on the political class in the state to jettison politics of calumny and play politics that would add value to the economy of the state.
TonyeNria-Dappa
50-Year-Old Man Docked For N8.5m Land Fraud
A 50-year-old man, Tunde Alabi, has appeared before a Yaba Chief Magistrates' Court in Lagos over alleged N8.5 million land fraud.
Alabi of no fixed address, is facing a four-count charge of conspiracy, obtaining under false pretences, entry by violence and stealing.
He however, pleaded not guilty to the charge.
The prosecutor, SP Idowu Osungbure, told the court that the defendant committed the offences sometime in 2020, at Ibeju-Lekki area of Lagos.
Osungbure said the complainant, Mr Nnona Ejiofor, bought two plots of land valued at N8.5 million located at Ibeju-Lekki from the defendant who claimed it was a family land.
She said that the defendant issued a receipt of the sale to Ejiofor and he started constructing a building on the land.
The prosecutor stated that the defendant unlawfully entered the land and destroyed building materials worth N5 million belonging to the complainant.
Osungbure said that it was later discovered that the defendant was not the real owner of the land.
The offences contravened sections 411, 314 and 287 of the Criminal Laws of Lagos State, 2015 (revised) and Section 3 of the Properties Protection Law of Lagos State, 2016.
The Tide source reports that Section 314 is punishable by 15 years imprisonment for obtaining under false pretences, while 287 stipulates three years imprisonment for the offence of stealing.
The Tide source further reports that Section 3(4) of the Properties Protection Law of Lagos State, 2016 provides for 10 years imprisonment for the offence of entry by violence.
Chief Magistrate Olatunbosun Adeola admitted the defendant to bail in the sum of N500,000 with two sureties in like sum.
Adeola held that the sureties must submit copies of their National Identification Number (NIN), six months bank statements and Lagos State Residents Registration Agency (LASRRA) card.
She further directed that the sureties must reside within the court's jurisdiction, be gainfully employed with an affidavit of means and evidence of three years tax payment to the Lagos State Government.
Adeola adjourned the case until Aug. 3 for mention.
Domestic Servant Docked For Stealing Employer's Property
A 26-year-old domestic servant, Sharon Francis, was docked on Thursday at a Kaduna Chief Magistrates' Court for allegedly stealing her employer's jewellery and other items valued N700,000.
The defendant, who resides at Ali Akilu area of Kaduna, is facing a two-count charge of conspiracy and theft.
The prosecutor, Insp. Chidi Leo, told the court that the defendant and two others, still at large, committed the offences on May 15 at Malali, Kaduna.
He alleged that the defendant and her accomplices stole clothes, jewellery, three pieces of watches and two television sets, all worth N700,000.
According to Leo, the items belong to Mrs Esther Paul.
He said that the defendant absconded after stealing the items but was later arrested in Niger.
The alleged offences are punishable under Sections 285 and 271 of the Penal Code of Kaduna State, 2017.
The defendant, however, pleaded not guilty.
The Magistrate, Ibrahim Emmanuel, granted him bail in the sum of N200,000 with two sureties in like sum.
Emmanuel also ordered that the sureties should be blood relation of the defendant and have means of livelihood.
He added that the sureties should reside within Kaduna and show evidence of tax payment to the state government.
The magistrate adjourned the case until August 20 for hearing.
Ground Rents: Asokoro, Maitama Property Owners Highest Debtors, Says FCTA
The FCT Administration Debt Recovery Committee on Thursday said property owners in Asokoro, Industrial Area II and Maitama Districts are the highest ground rent debtors.
Mr Muhammad Sule, the Chairman, Media and Publicity sub-Committee Director, Information and Communication, disclosed this in a statement, he signed and made available to newsmen in Abuja.
According to him, property owners in Asokoro and Maitama are owing 10.67 per cent, 9.43 per cent and 9.29 per cent out of the total sum owed.
Sule said the committee was already fine-tuning legal documentations to take all property owners who had failed to pay, despite repeated warnings, to court for prosecution, revocation or outright forfeiture.
He also said that committee in the process of doing its work had discovered that many of the debtors were title holders in Asokoro, Industrial Area II and Maitama Districts, considered to be highbrow areas in the nation's capital city, Abuja.
According to him, property owners in Asokoro District alone constitute 10.67 per cent of the ground rents defaulters.
"While the title holders in Industrial Area II and Maitama Districts comprise 9.43 per cent and 9.29 per cent, respectively.
"As the work of the Coordinating Committee on the Recovery of Outstanding Ground Rents of N29,506,643,943.98 owed the FCT Administration gathers momentum.
"Findings by the administration revealed that property owners in the highbrow areas of Asokoro, Industrial Area II and Maitama Districts are the highest debtors owing 10.67, 9.43 and 9.29 percent out of the total sum owed.
Also, property owners in other districts, such as Central Business Districts, Industrial Area I and Extension, as well as Wuse I and II are owing the Administration the tune of 8.21 per cent, 5.18 per cent, 5.1 per cent, and 4.81 per cent, respectively."
He explained that title holders in Garki I and II, Katampe and Jabi Districts are in default of 3.4 per cent, 3 per cent, 2.21 per cent, and 2.15 per cent, respectively.
Similarly, he said property owners in other districts like Kukwaba, Gwarinpa I, Gudu, Kado, Karmo, Katampe Extention, Utako, Mabushi, Durumi, Daki-Biyu, Guzape, Jahi, Dutse Wuye, and Institutions and Research are owing various degrees of percentages.
"Thus, the committee is committed to carrying out its assignment as mandated by the FCT Administration whilst all title holders must honour their obligation to clear the debts.
"It is more honourable and responsible for property owners to rush to clear their outstanding debts because it is not going to be business as usual as the government needs these funds to fast-track the infrastructural development of the FCT.
The Tide source reports that the FCT Permanent Secretary, Mr Adesola Olusad, recently inaugurated a debt recovery committee with the mandate to recover N29 billion outstanding debts owed the FCT Administration.
The committee was directed to focus interest on ground rents and other sundry fees in the Land Administration Department as well as other stakeholder's departments.
Meanwhile, the committee has since dissolved into sub-committees of Publicity, Administration, Legal and Finance, respectively, for effective and diligent execution of its mandate.