Most of the fashionable high-heeled shoes are uncomfortable and after wearing them for a special event, you will find out that you are left with shoe bites that make your feet look gross and ugly.
However, with wedge shoes, the story is different. Though high-heeled, they are very comfortable to walk around with. They make you look very fashionable, elegant and chic.
With properly fitting wedge shoe, you can comfortably walk around, dance and have a fun-filled occasion.
Calista Ezeaku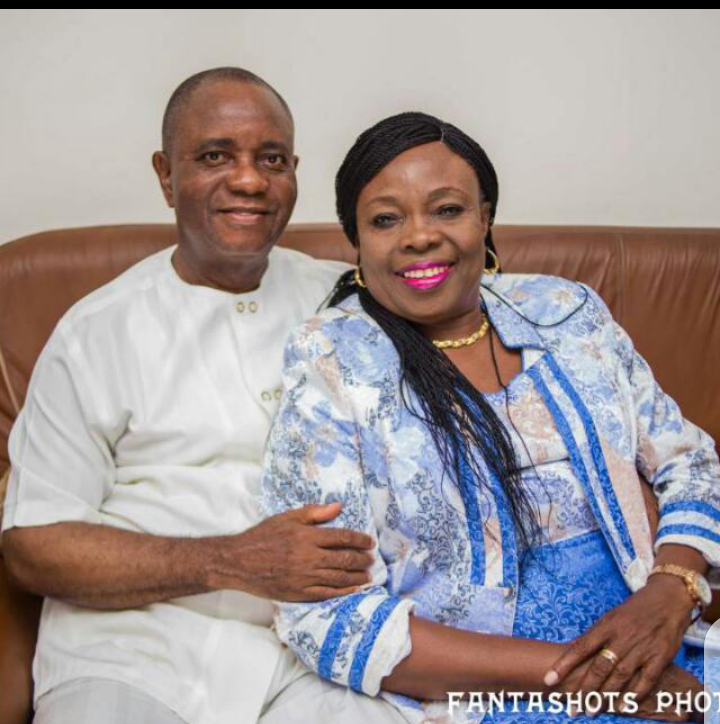 In Marriage, problems and struggles always arise; for some, the obstacles become so great that the only way to overcome them is through the permanent separation of their union. Unfortunately, most marriages end up doing it but is that actually a panacea? This is why there should be no limit to how couples should celebrate themselves so long as they continue to stay tied in peace, love and harmony. Therefore, if  you think that it is all an etravagant display of wealth and affluence, when couples call for a momentry celebration of their togetherness over a period of time,  then you may need to come in contact with divorcees, males, females, who could not tolerate  the heat of the cohabitation of two persons of different backgrounds made to act as one. Until you  understand why  a woman or man would resort to singlehood after testing marriage for a period of time,  even with children to their kitty, you would not see reason to applaud, appreciate those who still kept their nuptial knot tied for a period of time ranging from two years and above.
No wonder invitees  to magnificent events  like 70 years and above birthday anniversaries or 20 years and above marriage anniversary, are always enthusiastic to register their  attendance.  Their  enthusiasm I guess, may have been  spurred by a quest to use the occasion as a stepping stone in  their  own lives. For  me , not only do I  admire the celebrants,   I am inspired to toe their positive lines, for my own future.  I do believe that I am not alone in that world of people who get lost in  halucination, imagining themselves in the real action as  they watch the celebrating couples magestically March through the variedly colourful and  dignified congregation  of invitees.
The event of Tuesday, September  27, 2022,  calls to mind,  the scenerio highlighted above,  an occasion every sane mind  would always treasure as the crowd gathered to  savour the euphoria of a celebration of a milestone in marriage: The 40 years marriage anniversary of Amaopusenibo (Dr) Stephen & Dr (Mrs) Margaret Hart at St Cyprain's Anglican Church, 37 Hospital Road, PortHarcourt, which  reception party took place at Hago Heights Event Centre, Peter Odili Road, Port Harcourt. It was indeed a convention of the creme de la societe'.  Of course, there couldn't have been any better way to  congratulate a  woman who has put up with a  spouse she did not know from Adam,  for as long as 40 years.  She  accommodated his ugly sides and presented him to the outside world as one who knew no sin and so without blemish. How well also will a man  be celebrated for having a heart of gold for always willing to lose arguments, having patience, love and being faithful even when they got into big fights.
Hurray, Dr & Dr (Mrs) Stephen Hart have hit 40 years  mark!  A marriage that lasts  this long is considered a rare and beautiful thing, a blessing in disguise, and the celebration that accompanies this milestone  would remain memorable as it was quite colourful to behold. No doubt, when people get married, they unite with  the idea of having a life-long partner to share the beautiful moments in life.  For Dr & Dr (Mrs) Stephen Hart, 40 years in marriage were not 40 hours, 40 days nor 40 months in marriage. Any one who had gone through this journey like our celebrants would attest that  the cruise was never entirely  smooth but sometimes garnished with rough weather,  yet each season was recieved with utmost good faith, as they sailed together,  through thick and thin for as long as 40 years. A union divinely masterminded and blessed with four offspring, the couple's strength no doubt,  had always been anchored on the fact that  the steps of the righteous are  ordered by God, as they have kept trusting in the Lord without  leaning on their own understanding. This is as they have made tolerance, consideration  for one another as well as  mutual respect key in their relationship.
They both may not have been any angel thrown down to dwell among mortals,no, but their ability to believe in the workability of their unity even though in diversity brought them this far. Today, this couple is celebrated as mentors, not only to upcoming couples, but also to those whose relationship dwindles, and are at the verge of collapse, who may be misled into thinking that divorce is a sucour worth seeking. To the young, they sue for commitment towards actualisation of God's purpose in their union, laying greater emphasis on  the virtues of love,  patience, sincerity,  submission, and mutual respect.
Dr & Dr (Mrs) Stephen Hart believe that sound  communication with consideration for each other's  feelings must be deliberately exercised to grease the wheel of  every marriage relationship. Above all, they enjoin other couples to cultivate the habit of praying together for each other, and be committed to the things of God, making Christ  the centre piece of their marriage and  the foundation of the union, seeing that we can do all things through his strengthening, as recorded in Philippians, 4:13.
By: Sylvia ThankGod- Amadi
Re: Tips To Make Your Husband Happy And Keep Him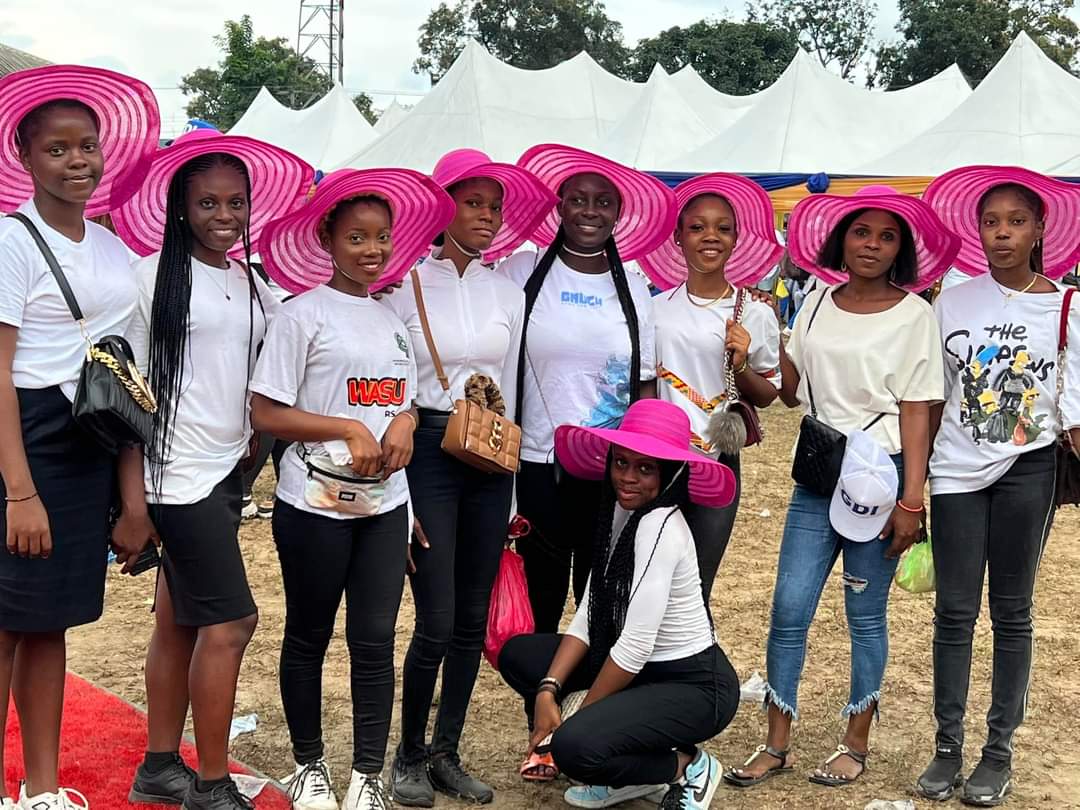 Your correspondent (Ibinabo Ogolo) deserves to be congratulated for providing women Tips To Make Your Husband Happy And How To Keep Him ; ref.The Tide :Friday 26/8/22, (p.17). Attention of a group working on Women Education Project was drawn to the material which provided 48 items of what roles women play towards a happy relationship.
The tips listed did not require any institutional setting to be able to implement them, rather the tips constitute a teach – yourself model of learning. A major problem therein is that Nigerians have not developed an ideal reading habit. How many women would read Ogolo's 48 tips?
Truly, women naturally have in themselves what it takes to realise all that is noble and necessary to build up a happy environment. Perhaps, what is lacking to achieve this purpose may include the personal impetus and institutional setting to provide leadership.
To begin with, women must appreciate the truth that nice dresses do not make nice women. Secondly, body form does not translate into genuine womanhood, because, there are 'defeminised' or 'unwomanly' women. That phenomenon is spreading fast in Nigeria, arising from women participating in malelines of activities and behavioural patterns and distorted sex status!
It is also true that the quality of souls atttracted into families as babies is determined by mothers who serve as the attracting pole or bridge. If a woman trades off her gender specification by adopting masculine lifestyle, she also forefeits the advantage attached to genuine womanhood.
Inward refinement and purity, rather than cosmetics and trinkets account for genuine feminism,wherein lies grace.
Purity as it relates to genuine womanhood means that the original gender specification or identity has not been abused or distorted through the acquisition of masculine characteristics. How such abuses and distortions come about are rarely regarded as having serious consequences. Should a woman engage in macho sports, smoke cigarette, behave and talk like a regimental sergeant major?
It is natural for women to have a stronger feeling of shame than men, which is a provision against possible abuses and distortions of the status of womanhood .
Genuine womanhood has such constancy and ruggedness in the enforcement of ideal standards that such noble gift can often turn into a nagging habit.
Ideal women usually stoop to conquer, rather than to seek to bend their partners, which brings frictions. It is in the home circle that women can exert their strongest and most incisive influence, if they apply Ibinabo Ogolo's 48 tips. But these would be effective if a woman is genuine, natural and simple, rather than cultivate artificial sophistication.
When a woman is timely she does not repel anyone approaching her with purity, neither would she give in to anything that would compromise her purity.
No man or woman is perfect; rather, there is a taming element in womanhood which is another gift intended to draw men closer to an ideal standard, if such gift does not degenerate to tyranny. Every man would wait to behave himself and be found acceptable to a woman and thus, feminine charm works under definite conditions. These conditions go beyond beautiful faces and beautiful dresses, which can be meretricious.
Ibinabo Ogolo should pass on the following tips to women. It is a great mistake to imagine that men can waste any great or vehement affection on a pretty face, unless there be either a beautiful soul or a beautiful mind with it. A pretty face can charm for a short time, but the charm is soon ended ; then unless there are other higher and noble qualities to take its place, the love dies with the glamour.
A wrong perception often associated with love is the tendency to separate it from purity, justice and loyalty. Thus geninue love would not accommodate impurity and pander to injustice for too long, because, loyalty would be betrayed thereby. What we find common under the guise of love is indulgent self – interest which seeks to exploit by yielding to base appetites. Especially when there are economic gains and advantages, love can become a cover for various weaknesses. It took true love of a woman to take and turn a former vicious criminal into an agent of light now.
Apart from being agents of change and radical transformation, women also serve as contact points to absorb and transmit what is noble and glorious . It is true that women are richly endowed with a higher degree of institution than men. Through such gift women's perceptive capacity reach out to exalted realms of values, or receive impulses from there. We do not need to know how this mechanism works,but this is a gift which has some conditionalities if it must be exploited for the right purposes. Surely, there are laws regulating existence. Women hear and express true love in its pure state despite the fact that men often make fools of them, thus causing distortions in that activity. This principal goal of love as an instrument of human salvation has been distorted largely through the abuse of sex.
Human generative power, manifestating as the force of libido, can be diverted into wrong channels and grossly abused via amateur activities. Often men profess love while their goal is sex, and once a woman gets bitter in her longing for love, she becomes hardened, which can reduce her contacts .
Teach – yourself model of learning and do – it – yourself model of self – exertion are gifts peculiar to women, because they recieve guidance from luminous realms. A woman can be made bold by a power beyond her, to plead her thoughts, such that what message transmitted through her can achieve miraculous results. But obtuse men often dismiss women's premonition as rantings arising from hysteria. The result of men's attitude towards women is the undermining of the gift of premonition and intuitive perception. Doubts arise!
Feminine faithfulness has little to do with sexual behaviour but rather in the ability to uphold and fulfil the principal role assigned to women, many factors account for failure to fulfil that role. When a woman grows beards, please ask why! Distortion in feminine hormones!
-Women Education Project
Heart Disease Killing More Women Globally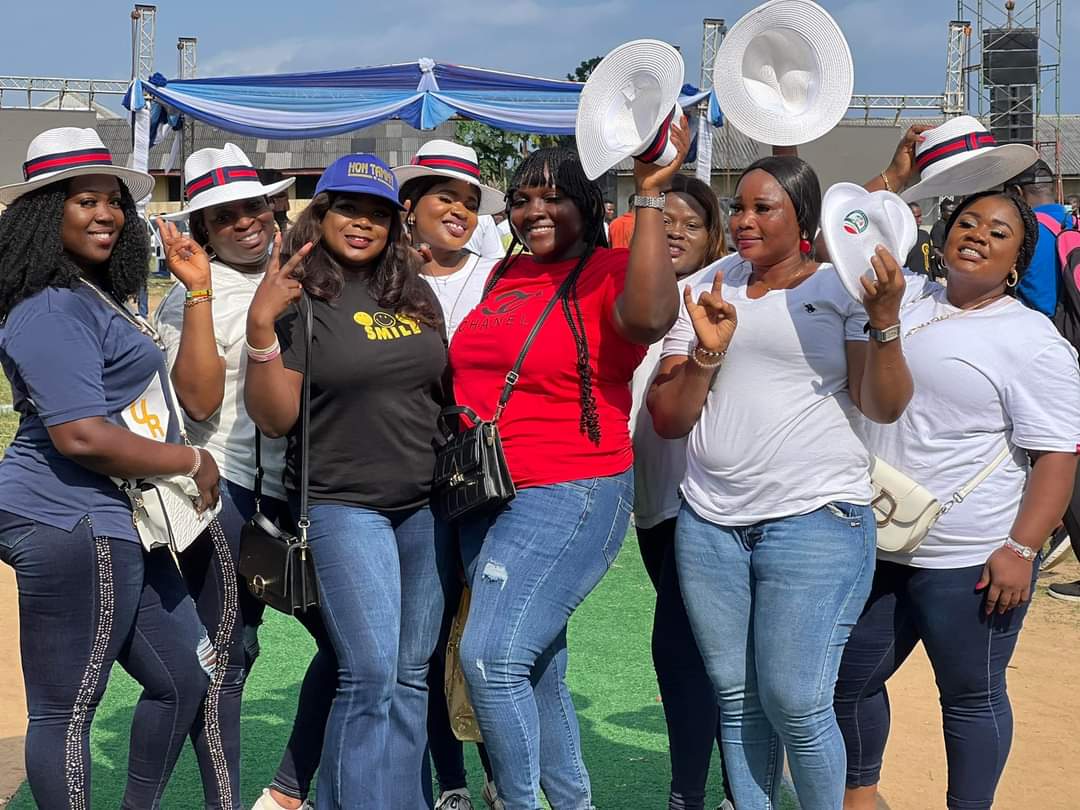 Heart  disease is the prevalent health threat to women across the globe now. This is an important information which women should know and guard against.
According to Internat-ional studies, heart disease used to be a men's issue, but in the last few decades, women had closed up and over taken men in deaths from heart disease.
Cleveland clinic report states that heart disease affects women of all ages and ethnicities, making it the leading global cause of death in women. It further notes that, many women don't know that heart disease is seven times deadlier than breast cancer.
Meanwhile, researchers have found many sex related differences in the cardiovascular system.
Studies revealed that women have smaller blood vessels and heart chambers, and the walls of their ventricles are thinner.
Also, women have fewer blood cells, as a result, women can not take in or carry as much oxygen at any given time and are prone to heart failure. More so, body position, like quickly standing up or lying down affect women more than men thereby making women more likely to have sudden drops in blood pressure or faint.
The hormones, Estrogen and Progesterone are dominant in women while Testosterone dominates in men. These hormones can impact many aspects of overall health.
Studies also have it that,in women, as Estrogen drops, they face a higher risk of blood clot, plaque in the arteries and high cholestrol which can lead to stroke.
Also,though sleep apnea (a potentially serious sleep disorder in which breathing repeatedly stops and starts) is common in both men and women, research has shown that a woman with sleep apnea without treatment have a higher risk of hypertension, coronary artery disease, stroke and a trial fibrillation. Therefore, treatment for sleep apnea is highly effective at reducing the risk.
An obstetrist and gynaecologist, Dr Kirtly Jones in a review stated that, the risk of coronary artery disease in preme-nopausal  women is much lower than the same aged men, but after menopause, women start to catch up from 60 years, they had passed men in the incidents of heart disease.
Dr Jones said that some changes in midlife that increase the risk have to do with the ovary, menopause and ageing.
According to him, "Estrogens keep arteries elastic, after menopause women  are at higher risk of high blood pressure. Estrogens also help keep good cholesterol a little higher for reasons we don't understand, also diabetes is a little less likely before menopause and diabetes is a risk factor for heart disease".
He also said that women as they get older gain weight in the middle and they exercise less, All these add to the risk of hypertension, diabetes and heart disease which combine with things that are related to the ovary. The risk factors include diabetes, overweight, obesity, poor diet, physical inactivity, excessive alcohol intake and smoking".
According to reports published by the Harvard Health Publishing (Harvard Medical School) before menopause, a woman's own Estrogen helps protect her from heart disease by increasing HDL (good) cholesterol  and decreasing LDL (bad) cholesterol. But after menopause, women have higher concentrations of total cholesterol than men do.
The report states that elevated triglycerides are important contributor to cardiovascular risk in women. Also, Low HDL and high triglycerides appear to be the only factors that increase the risk of death from heart disease in women over age 65.
Harvard Medical School research therefore, suggests that, for women, metabolic syndrome is the most important risk factor for having heart attacks at an usually early age.
These include large waist size, elevated blood pressure and glucose intolerance.
"Women who smoke are more likely to have heart attack as male smokers. For diagnosis and treatment, women have smaller and lighter coronary arteries than men do. This makes angiography, angioplasty and coronary bypass surgery more difficult to do thereby reducing a woman's chance of recieving proper diagnosis and having a good outcome", the report stated.
However, in another view, a senior researcher and an Associate Professor of Medicine at Johns Hopkins University School of Medicine, Dr Erin Michos revealed that cardiovascular disease mortality is going up in younger women.
She noted that younger women have to advocate for their own health. That they need to know their blood pressure, chole-sterol and blood sugar levels and they need to make sure that they are getting treatment for these and other risk factors for heart disease.
"We know that women who have had history of preclampsia or gestational diabetes or preterm delivery are at increased risk for cardiovascular disease. Also, women who go through menopause early before age 45 are at increased risk of heart disease. There is still this misconception that women are at lower risk especially if they are before menopause. But this is not necessarily true", she added.
She also said that stress is leading to an increase in risk factors, "Women are not able to take care of themselves, they are last on the list which is the problem", she added.
Other studies explain that women now lead stressful lives than men by balancing corporate jobs with household responsibilities, noting that also more women now smoke and drink all sorts of alcohol making them more vunerable.
More researches show that stress may impact health negatively, making it important for women to understand their mind-body connection and how to focus on improving both their physical health and mental well being. However, the risk factors include high blood pressure, high LDL (Low density Lipoprotein), cholesterol and smoking.
According to Center for Disease Control and Prevention in the United States of America, symptoms of heart disease include full and heavy or sharp chest pain or discomfort, pain in the neck, jaw or throat or pain in the upper abdomen or back. These symptoms may happen while resting or doing regular daily activities. Other symptoms may include nausea, vomiting, fatigue, indigestion, heart burn, upper body discomfort, dizziness and shortness of breath, palpitations, swelling of the feet, ankles, legs, abdomen or neck veins.
To reduce heart disease, women should regularly test for high blood pressure, diabetes, quit smoking, check blood cholesterol and trigly-cerides, be more active, get at least 30 minutes walk, limit alcohol intake, manage stress levels by finding healthy ways to cope
By: Ibinabo Ogolo