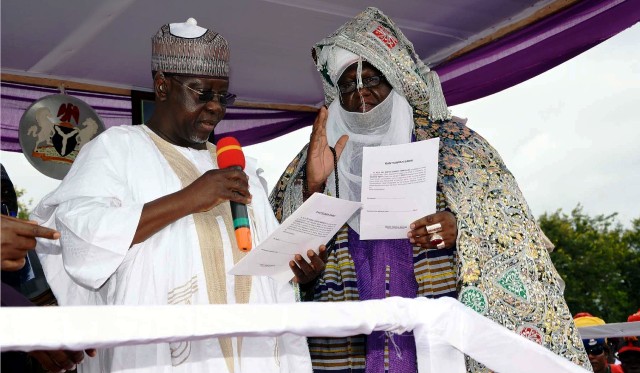 Borno
The Minister of Defence, Mansur Dan-Ali, last Sunday, began a two-day assessment visit in the troubled North-East region.
Dan-Ali is billed to visit  troops in the frontline of Operation Lafiya Dole, with a view to encourage and boosting their morale.
The media assistant to the Minister, Col. Tukur Gusau, told newsmen in Maiduguri that it was part of operational engagement to enable the minister meet and interact with the troops in the frontline.
Gusau said that the visit was also designed to appraise the performance of troops with a view to improving their effectiveness and capacity in the counter-insurgency campaign.
He disclosed that the minister would visit the Theatre Command headquarters and other military formations in the region.
FCT
Three persons, a male and two females, died in an auto accident on the Auchi-Okene axis of the Benin-Lokoja road last Saturday.
The spokesman of the Federal Road Safety Commission (FRSC), Mr Bisi Kazeem, confirmed the incident in an interview with newsmen.
Kazeem said that 50 others, including a child, were injured and had been taken to the hospital for treatment.
"A white Mercedez Benz Chisco paradiso luxurious bus conveying 82 passengers was involved in the lone accident.
"The crash occurred at about 4 a.m. at the sharp corner checkpoint on the Okene end of the road", he said.
Kaduna
A Kaduna Chief Magistrates' Court, has struck out a suit instituted by the police against a journalist in Kaduna, accused of incitement.
The police had dragged Mr Midat Joseph of Leadership Newspaper and one Yayock Eusebiuf to the court on a three-count charge of criminal conspiracy, inciting disturbance and injurious falsehood.
Joseph was arrested on April 19, 2017 and detained by the police over a comment on Whatsapp social platform group chat where he had contributed to a conversation.
The two were subsequently arraigned before the Chief Magistrate on April 21.
They had pleaded not guilty to the charges, but denied the three-count charge and the Chief Magistrate, Mr Emmanuel Bello subsequently granted them bail and adjourned the case to July 31.
Kano
Governor Abdullahi Ganduje of Kano State, has reiterated his administration's commitment to national unity by insisting that the Igbo people residing in the state would not be allowed to leave.
Ganduje made this vow when members of the Igbo Delegates Assembly of the 19 Northern States paid him a courtesy visit at the Government House in Kano.
This development is in view of the recent 'quit notice' issued the Igbo by a coalition of northern groups.
"We will not allow you to leave, you are going nowhere and you have nowhere to go because Kano is your home.
"All Nigerians irrespective of ethnic or religious background must feel free to stay in any part of the country", the Governor said.
Katsina
The Katsina State Government, has established nine pivotal teachers training centres  to provide  teachers with the required teaching qualification.
The State Commissioner for Education, Prof. Halimatu Idris, disclosed this at the closing ceremony of a two-day seminar for WAEC and NECO invigilators, on examination malpractice last Saturday in Katsina.
Idris, who was represented by a director in the ministry, Hajiya Rabi Barau, said that three centres were located in each of the three senatorial zones.
He said that teachers were selected from different parts of the state to benefit from the training offered by the centres.
The commissioner reiterated the state government's commitment to boost the education sector and provide  teachers with the required teaching qualification.
Kogi
The Director-General of the National Youth Service Corps (NYSC), Brig.-Gen. Sulaiman Kazaure, has called on corps members to be respectful, responsible and security conscious in the camp and places of their primary assignments.
Suleiman made the call last Saturday, when he visited the 2017 Batch 'A' Stream 11 corps members at the Kogi State Orientation Camp, Asaya, Kabba.
Represented by Mr Tijani Ahmed, the Director, Legal Unit, NYSC National Directorate, Abuja, the NYSC boss challenged corps members to behave well, show a high degree of humility and imbibe virtues of patience, self-discipline and morality.
"As corps members, we expect a very high morality and decency from you; you must maintain a high level of discipline in this camp, by showing respect to camp officials, and everyone in your host communities", he said.
Kwara
The Kwara State Government last Saturday inaugurated a steering committee for Maternal and Prenatal Deaths Surveillance and Response (MPDSR) on ways to reduce avoidable deaths of mothers and babies in the state.
Inaugurating the committee in Ilorin, the state Commissioner for Health, Dr Atolagbe Alege, said that the committee would track accumulated data on notifications of maternal and prenatal deaths in the state.
According to him, there are no correct indices on maternal and prenata deaths in Kwara, and Nigeria as a whole, which makes it difficult to tackle such problems.
He said that standing focus was needed to discuss with the legislature on proper laws and adequate budgetary allocation for the committee to achieve its aims and objectives.
Lagos
A 24-year-old driver, Sefiu Oladokun, who allegedly absconded with his employer's N144,000 was last Monday brought to an Ikeja Magistrates' Court in Lagos.
The accused is facing a count of stealing.
The prosecutor, Sgt. Yomi Egunjobi, told court that the accused committed the offence on July 24 at Oke-Odo market, Abule-Egba, Lagos.
Egunjobi said the N144, 000 belonged to Oladoku's employer, Mrs Ronke Olorunda.
"The accused was a driver to the complainant but ran away with his employer's money,'' he said.
Nasarawa
Governor Tanko Al-Makura of Nasarawa State last Saturday, presented a staff of office to the new Emir of Keffi, Dr. Shehu Chindo Yamusa 111.
The new monarch succeeds his father, Alhaji Muhammadu Chindo Yamusa 11, who died on December  4, 2015. He was aged 70 years.
A large crowd turned out to witness the ceremony that attracted governors, ministers, politicians, traditional rulers, among other guests.
Our corrrespondent also  reports that there was tight security in and around the venue of the event, with dignitaries struggling through the excited crowd on their way to pay their respects to the new ruler.
Niger
The Sexual Assault Referral Centre (SARC), Minna, says it has recorded 66 cases of sexual abuse against children and teenagers in Niger State, in the last six months.
Its Medical Officer, Dr. Ekaete Umoh, told newsmen last Saturday in Minna that the victims were boys and girls aged between 12 and 15.
The officer said, however, that families of victims had often hindered the prosecution of offenders.
"`Families of victims have often stood on the path of prosecution officials. In some cases, they refuse to appear. When they choose to appear, they withhold information that is crucial to nailing the perpetrators," she said.
According to Umoh, many parents or guardians of victims usually prefer to settle out of court, instead of allowing justice to take its full course.
Plateau
The Plateau State University, Bokkos, has dismissed reports claiming that it has raised fees.
"Recent reports claim that we have increased charges from N36,000 to N100,000; I want to state categorically that we have not increase the fees. The charges are still N36,000," the Vice Chancellor, Prof. Doknan Sheni, said on Saturday.
Sheni, who met with officials of the university's chapter of the Students Union Government (SUG), urged students to discard the "baseless rumour".
"I want to assure you that no fee has been increased. The university has not even considered doing that," he said.
He urged the SUG officials to relay the message to their colleagues to ensure that no one was deceived.
Sheni also reacted to allegations that he was siphoning the institution's limited resources.
"I am not here to make money. I merely offered myself as a sacrificial lamb to salvage PLASU, which was in dire need of rescue when I took over as Vice Chancellor".
Zamfara
The Jama'atu Izalatil Bid'ah Wa'ikamatis Sunnah (JIBWIS), an islamic foundation, says it has raised over N200 million as donations from muslims across the country for its ongoing Islamic Centre in Guzape, Abuja.
The Deputy Chairman, National Ulama Council of the organisation, Sheik Yusuf Rigachukun, disclosed this in Gusau when he led the delegation of the organisation on a courtesy visit to Zamfara Government House, Gusau last Sunday.
The state Deputy Governor, Malam Ibrahim Wakkala, received the delegation on behalf of the government.
Rigachukun noted that the project was awarded to CCL Construction Company, at N300 million in the last three years.
"We raised this amount in the first round through donations given by members of the organisation, well meaning individuals, and state governments across the country.
"The project comprises three storey building as women Islamic centre, Juma'at mosque, schools, offices and accommodations.
"We have finished the ground and first floors, we are now working on the remaining parts of the projects," he said.
UNICEF, NGO Train Youth Activists On FGM Elimination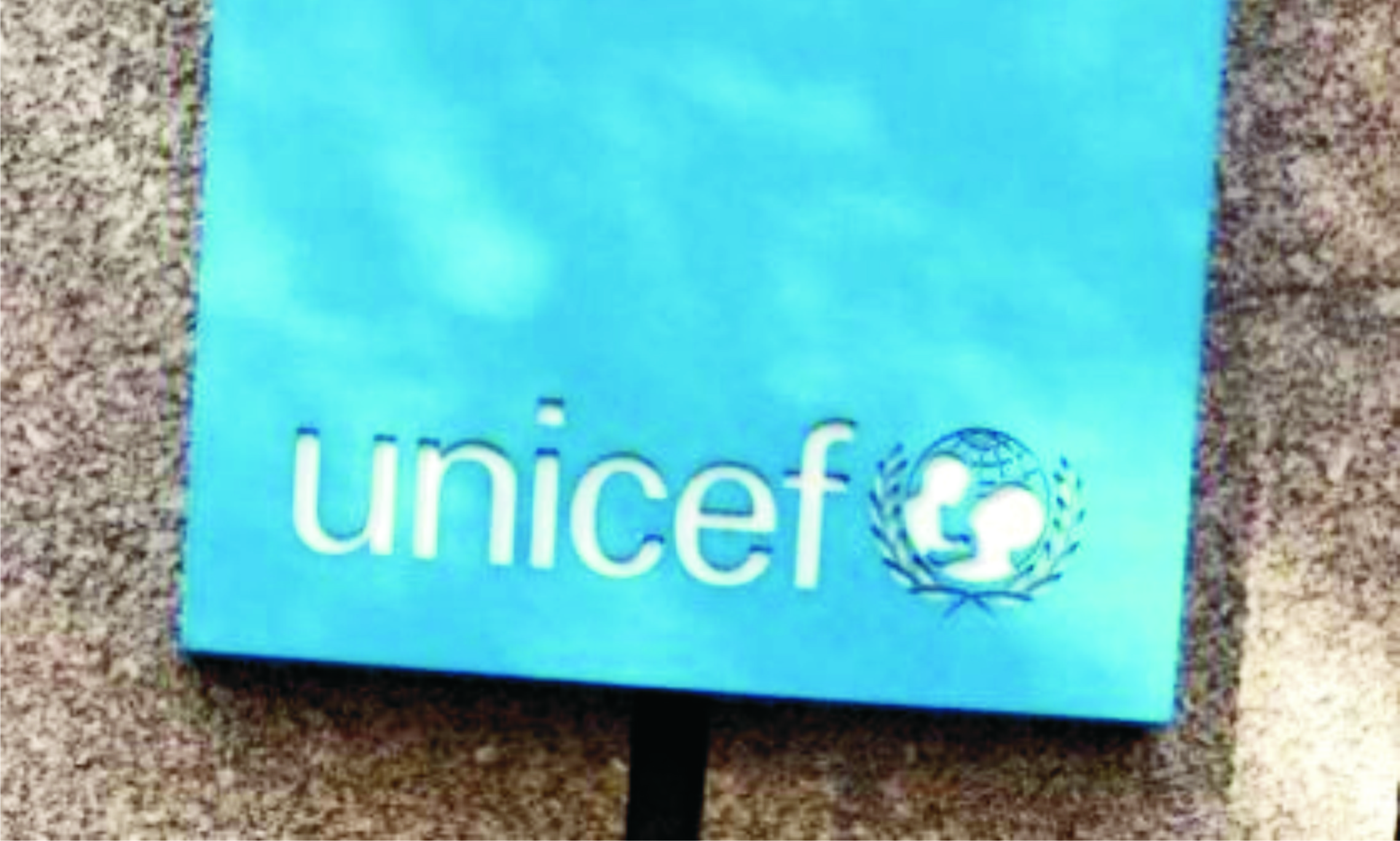 A Non-Governmental organisation, Trailblazer Initiative Nigeria (TBI) in collaboration with the United Nations Children's Fund (UNICEF) Nigeria, has commenced training of some youth activists to end rising cases of Female Genital Mutilation (FGM) in Nigeria.
The three-day training which involved reporting on the elimination of Female Genital Mutilation(FGM), Gender Based Violence(GBV), violence against women and children as well as child marriage was to further strengthen youth participation in policy advocacy.
The Executive Director, TBI, Dare Adaramoye, said that the pilot phase of the project, funded by UNICEF, would be implemented in three Local Government Areas (LGAs) of Oyo State due to high prevalence of FGM in the selected locations.
According to him, the LGAs selected included Ibarapa East, Ibarapa North and Kajola LGAs.
Adaramoye said that the selected youths from the LGAs were identified during community mapping and due also to their previous efforts in making changes in their localities.
"FGM brings complications such as intense pain, excessive bleeding, urinary inconvenience, difficulties during menstruation, clitoral neuroma and difficulties during sexual intercourse and childbirth, among others.
"We noticed that the state has many policies on FGM and other GBV, kept on the shelves, while many people are not aware of as their rights.
"We are engaging youths from different communities because of the peculiarities of each community.
"So, the youths residing in these communities would be trained to advocate for the policy makers, traditional leaders, religious leaders and other decisions maker in their localities on issues that concern FGM and other forms of GBV.
"They will also be documenting stories of change because we need to monitor events and see the effectiveness of UNICEF programmes in the state.
"This is to bring it to the awareness of the public, for people to know the changes, challenges, the lessons learned and the way forward," he said.
The UNICEF facilitator noted that the 10 youths activists were picked from the three LGAs; including one participant from state level for the pilot phase of the project with the aim of extension to other LGAs of the state in subsequent phases.
He urged the people to always speak up and report whenever they noticed cases of FGM around them to build safer society for every girl child in the state.
Speaking, the Director, Child Welfare, Oyo State Ministry of Women Affairs and Social inclusion, Lateef Ariori, said that FGM was still on rise in the state and attributed it to issues such as traditional and religious beliefs as well as monetary gains of local circumcisers who sees FGM as their daily business.
Ariori stated that State Ministry of Women Affairs, in collaboration with UNICEF and TBI, would continue to organise sensitisation programmes with relevant stakeholders such as legal practitioners, security agencies and religious bodies among others.
He urged the selected youth activists to put in their best to the project to achieve the set goal of thesociety; with no cases of FGM and other forms of violence against women, children and girls.
2023 Polls: FG Deploys New Firefighting Trucks In Lagos, Kano, Others
Ahead of the 2023 general election, the Federal Government has deployed eight new fire trucks to Lagos, Kano, Kwara, Oyo and Edo states.
Controller General of Fire, Engr. Abdulganiyu Jaji disclosed this  at a one day session on, "Providing Fire Cover for the Forthcoming General Election" organized for top management, Heads of Departments and Commanding Officers at the Force Headquarters, Wednesday.
According to him, the recent fire attacks on offices and personnel of the Independent National Electoral Commission INEC nationwide have heightened the need for the meeting.
"It is essential that we come up with solutions to these problem in order to ensure the safety of INEC infrastructure, personnel and the integrity of the electoral process.
"This brainstorming session will provide an opportunity to have a robust engagement, drawing from your resources and experience, strategies and stratagem.
"By coming together to brainstorm, we can create a safe and more secure environment to forestall future attacks on INEC infrastructures, personnel and to safeguard the electoral process from political hoodlums and enemies of the state, who now use fire attacks as a tool to frustrate INEC in the discharge of her statutory mandate.
"We must ensure that our resources are properly allocated and be prepared to respond to any potential fire related issues that may arise.
"I am confident that with the hard work and dedication of my officers and men of the Federal Fire Service, we will be able to ensure the safety of polling units, ward, local government and state collation centres, as well as providing a secure environment for citizens to cast their votes", he stated.
According to him, it is the duty of the Service to ensure fire cover for all and sundry, before, during and after the election.
Jaji said the recent attacks on INEC offices across the country places a burden on fire officers to ensure that the ugly situation is nipped in the bud.
On plans for the election, he said; "Fire personnel will be on standby to respond to any fire incident that may occur during and after the election.
"Fire safety education and awareness campaigns will also be conducted to ensure that citizens are well informed on fire safety measures and protocols.
"The Federal Fire Service will work closely with local fire departments and other emergency services to ensure that all fire incidents are dealt with swiftly and effectively.
"It is worthy to note that President Muhammadu Buhari led administration has extended unwavering support to the FFS. This was again demonstrated when the FFS received 8 no. of the state-of-the-art Fire Trucks, whilst expecting 15 no. of Rapid Intervention Vehicles in the coming days".
Institute Challenges States On LG Autonomy Bill Passage
The National Institute For Legislative and Democratic Studies (NILDS) has called for sustained activism for the  passage of 1999 Constitutional alteration pending bills, especially bills on local government financial and administrative autonomy.
NILDS Director- General, Prof. Abubakar Suleiman, made the call at the Capacity Building Workshop for Clerks, Deputy Clerks, and Legal Directors  of State Houses of Assemblies, in Abuja, Wednesday.
He said the two related bills stood at the very core of Nigeria's democracy, adding that Nigerians have a solemn patriotic duty to our country to ensure their passage.
"It is not flattering to us as a people that twenty-four years since the transition to democratic rule, we are still debating the merit or otherwise of such fundamental issues.
"We are all aware of the pressure from some governors to scuttle this significant reform.
"Still, I challenge us to rise above individualistic short-term interests and focus instead on our children's future and those after them.
"The bill on local government financial autonomy seeks to abrogate the State Joint Local Government Accounts and provide for a special account into which shall be paid all allocations due to local government councils from the Federation Account and the government of the states and for related matters.
He said 15 states have considered and approved the bill, listing the states to include , Abia, Akwa-Ibom, Anambra, Bauchi, Cross-River, Delta, Edo, Enugu, Kano, Kogi, Nasarawa, Niger, Ogun and Osun.
He, however, listed 10 states that rejected the bill, to include  Benue, Borno, Ebonyi, Ekiti, Imo, Kaduna, Lagos, Ondo, Rivers and Yobe while two other states of Adamawa and Bayelsa, abstained.
According to him, nine states which included Gombe, Jigawa, Kebbi, Kwara, Oyo, Plateau, Sokoto, Taraba and Zamfara were yet to transmit the bill.
"We must do everything to stop history from repeating itself all over.
"Recall when state houses of assembly voted against their own financial autonomy at the behest of their governors.
"Today, many of those lawmakers are living with the guilt of that poor choice. It is my contention that state assemblies are yet to recover from that initial setback."
He said Nigeria has made tremendous progress in strengthening its democratic processes, as attested to by the Electoral Act, 2022, adding that states also have an obligation to continuously support efforts being made at the centre and contribute to nation-building.
Suleiman  said the workshop was  specifically targeted at providing refresher knowledge to clerks, their deputies and legal directors on some of the essential requirements of their  work during a legislative transition.
"The responsibility of managing transition rests with you, and it is crucial that you understand the essentials of concluding one assembly and starting another. In addition, you will have to deal with issues of finalising legislative business, payment of severance, and inducting and inaugurating members-elect.
Suleiman lauded participants for their determination and commitment in facilitating consideration and passage of the Constitutional Alteration Bills which he said have been transmitted to President Muhammadu Buhari for assent.
The NILDS boss further encouraged the participants to pay close attention to the topics, given the expected high rate of legislative turnover in 2023.
He thanked  NILDS partner, Konrad Adenauer Stiftung (KAS), and the Resident Representative, Marija Peran, for the sustained partnership with the Institute towards deepening democracy in Nigeria.
In his remarks, Peran  said the  workshop would be tasked with part of constituting the new state houses of assembly, stating that KAS and NILDS have once more teamed up to deliver a timely training that was designed to be  practical.