15: Bank of Industry's  Acting Managing Director/CEO, Mr Waheed Olagunju (2nd right), receiving an ICAN Merit Award from the President of the Institute of Chartered Accountants of Nigeria, Deacon Titus A. Soetan, in recognition of BOI's outstanding contributions to national development in Lagos, recently. With them are BOI's Executive Director (Micro Enterprises), Mrs Toyin Adeniji and BOI's Executive Director (Corporate Services & Commercial), Mr Jonathan Tobin (left).
16: Rivers State Governor, Chief Nyesom Wike  (middle), with Senator representing Rivers East Senatorial District, Senator George Thompson Sekibo (right) and South-South Julius Berger's Project Manager, Peter Refunster (left) and others during the inspection of the Port Harcourt Pleasure Park project in Port Harcourt, last Friday.
19: Some  transformers  donated to communities of the Rivers East Senatorial District by Senator George Thompson Sekibo, recently.
23: Rivers State Governor, Chief  Nyesom Wike (2nd right), with  former Acting National Chairman of PDP, Prince Uche Secondus (2nd left) and Speaker of the Rivers State House of Assembly, Mr Ikuinyi-Owaji Ibani (left)  during a grand reception and thanksgiving service for the recently recognised First Class Monarch, Okan-Ama Ngo of Ngo Land, King Job Williams Okuruket Nnabiget XIV,  in Ngo,  last Saturday.
What is the Difference between Dating and Casual Dating?
Dating is going out with a person for whom you have developed some romantic interest. As two adult persons start dating with each other, they commit to a serious relationship. There are numerous dating sites where men and women find their ideal dating partners. Many of these relationships end up in marriage, where the dating partners turn into soul mates. On the contrary, casual dating is meant for people who want hookup relationships only. These casual dating partners want only the fun of dating and do not wish for a committed relationship.
Faithfulness to the partner
 In a normal dating, the partners need to be faithful to each other and they should not go out with other partners without breaking up with the present partner. However, in casual dating, the partners are not answerable for infidelity or going out with other persons. The casual daters can easily date with multiple partners, without feeling guilty in this regard. Their partners also cannot charge them of cheating, as both have earlier consented on continuing a casual relationship.
Longevity of relationship
 While dating with a chosen partner, people expect a long-term relationship that may culminate in marriage in the future. Actually, many people find their life partners from reputed dating sites. But in casual dating, both partners are fully aware that it is a short-term relationship that may end any day. These people may get help from a few best free hookup sites, to get good partners who will be interested in casual dating for only a brief period.
Seriousness in maintaining a relationship
When two adult persons start dating with each other, usually they become very serious in their relationship. After a few dating sessions, they may look up to their partners as their future life partners. Many dating couples also start planning together for their official engagement. On the contrary, casual daters need not be at all serious in maintaining their relationships with their chosen partners. Both casual dating partners know this fact and they go for dating only to enjoy some fun together, without taking their relationship to a more serious level.
Emotional bonding among partners
Usually, dating partners develop a strong emotional feeling for each other. They start missing their partners when they are not physically together and long for another dating session, as soon as one meeting is over. This emotional bonding may soon turn into an undying love for each other. However, in case of casual dating, the partners generally remain careful of avoiding such emotional attachment with their dating partners. They want to hang out with their partners just for having fun for the time being. Casual daters simply stay away from any commitment to their partners.
However, both serious and casual relationships are the varieties of adult dating, which are longed by all romantic men and women. Though breakup is quite common in all types of dating, it is more often seen among casual dating partners. Thus, these people are more benefitted from the best free hookup sites whenever they need new dating partners for having casual fun.
Divorce In Nigeria| All You Need To Know In 2019
Divorce in Nigeria
In Nigeria, getting a divorce is seen as a taboo and most people find it exceedingly uncommon. This is because of the highly respected norms and traditions of the people which forbid the practices of divorcing a married couple. Nigerians are very religious people and they do not believe that getting a divorce can break the sacred vows that were made at an altar.
As stated by , about 1% of Nigerian couples admit to being divorced while 0.2% of men and 0.3% of women are legally married. Most wedding ceremonies done in Nigeria are traditional marriages which are not governed by the law. However, there are so many situations that would make a couple undergo divorce in Nigeria. This article will briefly give you all that you need to know about getting a divorce in Nigeria.
What are those grounds for divorce in Nigeria?
Generally, there are four types of marriages practiced in Nigeria. They are the Religious, Customary, Traditional, and Statutory marriages. However, just two of these four marriages are mainly recognized by the law of the country and these are the Customary and Statutory wedding. Getting a divorce in Nigeria depends on the type of marriage conducted. Under the Matrimonial Causes Act which governs the divorce process in Nigeria, there are certain stated grounds that can be used to dissolve a marriage and they include;
No Consummation Of The Marriage
Before you can divorce your partner, you must make it known to the court that there has been no sexual intercourse between you and your spouse. What this means is that you must prove to the court that your spouse had failed to have sexual intercourse but in a situation where it is proved that sex occurred even once, the marriage will be deemed consummated and therefore, you can not rely on this ground for divorce.
There Is A Case Of Adultery
You must prove to the court that since your marriage, your spouse had committed adultery and you find him or her intolerable to live with. By this, it means that you must prove to the court that your spouse has not been faithful and you find him or her unbearable to live with such infidelity.
Presence Of An Unreasonable Conduct
Before you can rely on this ground, you must satisfy the court by showing proof that your spouse had acted in such a way that you cannot reasonably be expected to live with him or her again. What this really means is that you must prove to the court that there has been a presence of unreasonable conduct such as rape, habitual drinking, murder, brutality, made an attempt to murder spouse, inability to take care of the spouse, had the intention to or actually abused the spouse by inflicting serious bodily injuries.
Abandonment Of Spouse For a Long Period Of Time
On this ground, you must prove to the court that your spouse had deserted you for at least, a period of one year prior to the filing of the divorce petition. By desertion, this means that your spouse must have abandoned you for a long period of time without any justification.
Both Parties lived Separately
What this means is that you and your spouse have been living apart for a continuous period of at least 2 years or even 3 years preceding the presentation of the divorce petition and there is no objection by the person you want to divorce. Before you can rely on this ground, you must prove to the court that you and your spouse have not been staying together for a period of 2-3 years.
Failure of Either of The Party To Comply With Court Order
You must prove to the court that your spouse had failed to comply with a court order regarding the marriage or a decree of restitution of conjugal right made under the Marriage Causes Act.
Absence Of The Other Party
On this ground, before filing for divorce, you must prove to the court that your spouse has been absent or you have no idea of where he or she could be. In such circumstances, you will have to provide reasonable grounds that your spouse is dead or in cases of disappearance.
However, it is stated by the law that a marriage under 2 years cannot be dissolved; this is called the two-year rule. In most exceptional cases, a marriage under 2 years can be dissolved if the petitioner can prove to the court that there has been an exceptional hardship or that the case is one that involves exceptional depravity.
How To File For Divorce In Nigeria?
Filing for divorce in Nigeria isn't that easy. There are so many steps to follow and it would be better for you to fully understand how to apply for divorce in Nigeria before filing for a divorce petition. However, if you are planning to file for a divorce, there are so many necessary things for you to consider and the very first thing for you to do is to consult a lawyer. After that, you can learn those basic grounds for divorce in Nigeria which we have already looked at. In this section, we are going to focus more on the process of getting a divorce.
– The Divorce Process
a) A Petition –
The first thing to do is filing a divorce petition which is written by either of the spouses. The petitioner will institute divorce proceedings by filing a petition and the content of the Divorce Petition should include the following:
Identification of the spouses by name and address
Date and place of the marriage
An acknowledgement that you or your spouse had lived in a state or community for a specific period of time prior to the filling of for a divorce.
Grounds for divorce
A declaration or request as to how the petitioner would like to settle finances, sharing property, child custody, visitation and other issues relating to the divorce.
Which spouse will psychically take custody of the child
Child visitation schedule for the non-custodial spouse
Payment of child support
Payment of spousal support
Which child will live in the couple's house or primary residence?
Payment of bills or other financial needs
b) Serving the divorce petition –
The divorce documents must be served on the other spouse. Once you have filed the divorce petition in the court, your petition will be given a file number in the court system and then the contents of your petition will be delivered to your spouse. A specific number of days will be given to your spouse to reply back or respond to your petition. However, in a situation where your spouse refuses to respond or difficult to locate, you can look for professional assistance to help deliver your paperwork.
c) Divorce Petition Response –
Once your spouse has replied to your petition, then the court will hear the case in the open. You can also bring witnesses that will provide evidence in the court but it is very necessary for your spouse to respond to your petition before any judgement is held.
d) The Final Steps Of Divorce –
This is when the judges make the final judgement on the case and once the judges have decided, no further step would be taken. Both spouses will be required to disclose information concerning their assets, liabilities, income and expenses. If you and your spouse agree on the terms and conditions of the divorce then there will be less paperwork to file. Once the judges are satisfied with the divorce, then a Decree Nisi would be granted. A Decree Nisi is a court order that basically dissolves a marriage. However, the Decree Nisi does not just end the marriage quickly but you will have to wait for an extra 3 months and then the Decree Nisi will become a 'Decree Absolute'. The court also has the power to grant child custody to either of the spouses and can make an order for the payment of maintenance and settlement of any property of the marriage.
Who Gets The Child Custody After Divorce in Nigeria?
We will start with a brief definition of what child custody may be. Child custody can be defined as the protective care or guardianship of a child which is determined by the court when both parents of the child are divorced or separated. The issue of child custody mostly arises in divorce proceedings. However, child custody primarily rests on the best interest of the child. Discussing the issue of child custody can be considered into stages and that is custody of an illegitimate child and custody of a Legitimate child.
At common law, neither of the parents are strictly entitled to an illegitimate child because that child is seen as a FILIUS NULLIUS. The term also means a 'son of nobody', therefore this child has few legal rights under the common law and he or she is not entitled to either of the parents. However, in most cases, the mother is granted the child's custody.
But for the custody of a legitimate child, under the common law, the father is given the absolute right to the custody of his children under maturity. Even when the father dies, the mother still cannot claim custody over the child. So generally, if the child is legitimate then the father will be given the child custody after the divorce. But once the father is dead, the right of child custody is given to the male head of the father's family although the mother is responsible for the daily care of the child.
What is the cost of getting a divorce in Nigeria?
There are no fixed costs of getting a divorce in Nigeria. The process of getting a divorce could be personal or procedural. As such, it differs from one circumstance to another and from one person to another. However, filing for divorce in Nigeria isn't quite expensive.
In conclusion, getting a divorce in Nigeria isn't that easy not forgetting to mention that most people in the Nigerian society wouldn't even respect your decision on divorcing your spouse. However, getting a divorce depends on the type of marriage conducted.
10 Signs Your First Date Failed
If you're a vigorous player on the dating field, you need to have one very important skill – that is the ability to embrace failures. You're not secured against unsuccessful dates, so be ready to figure out that a girl is not very much into you and a second date is not in her plans. Here is how her behavior gives her away. Thanks to our kind friends, Dating Brides, for providing us with this crucial information.
She wasn't nervous. Don't confuse it with the elaborately concealed anxiety. A first date is a stressful event for both of you. If your woman does care, she'll be at least a little nervous. Calmness is usually an indicator of indifference. She doesn't give a thing to a small piece of dill stuck between her teeth because she hopes to never see you again.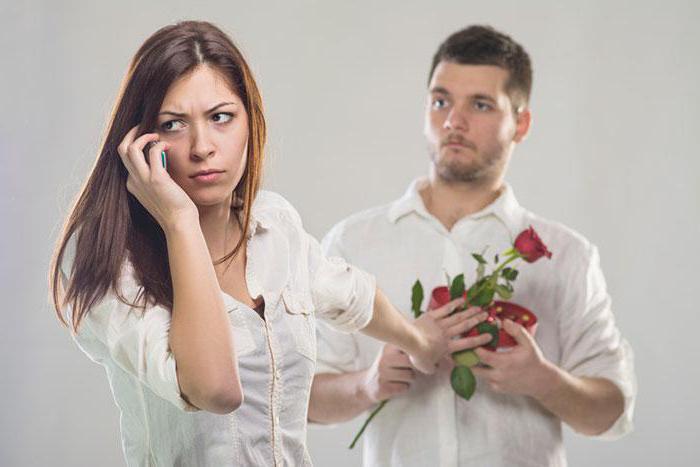 She avoided eye contact. Women flirt using their main weapon – eyes. If she actively casts glances, stares at you and then modestly looks away, she is trying to seduce you or show her interest in you. If she doesn't do anything like that or, even worse, avoids establishing eye contact looking at anything but you, this date with her will be your last.
You didn't break the distance barrier. If a woman is attracted to a man, she'll unconsciously cut the distance between her and him. Sitting across the table, she'll lean towards her companion, accidentally touch his hand, or adjust her hair. If there is not a hint at narrowing the distance between you two or establishing a tactile contact – that's bad. And don't think she's paralyzed by your charm.
She couldn't stop checking her phone. She was answering calls, texting, and scrolling through her Facebook feed. She was as if saying, "This video of a yawning cat is far more interesting than our date."
Communication wasn't smooth. Awkward silence kept setting in, your jokes were getting less witty, and she didn't even try to save the situation. Perhaps, it was a pleasure for her to observe how you were desperately trying to breeze life into your conversation.
She didn't try to find any commonality between you. If a girl aims to establish common interests and other shared aspects, she's interested in you. It's important for her to realize that you are on common ground. So, she'll show how glad she is that you have similar views or like one and the same band. An indifferent girl will ignore any similarity between you and won't show she cares.
She mentioned her exes. Probably, every educated man and woman knows that this topic is a taboo on a first date. So, if your date deliberately violates this unwritten rule of the dating etiquette, she is either not that interested in you or is not that available as you might think.
She rejected your offer to continue the date. She doesn't want to have a cup of coffee at another very atmospheric place; she doesn't want to take a stroll in the park; she doesn't want to listen to your childhood story once again. That's bad. If something makes us happy or gives us pleasure, we want to prolong it. If the main part of your date lasted about an hour and your woman is not keen on continuing it, the date is deemed unsuccessful.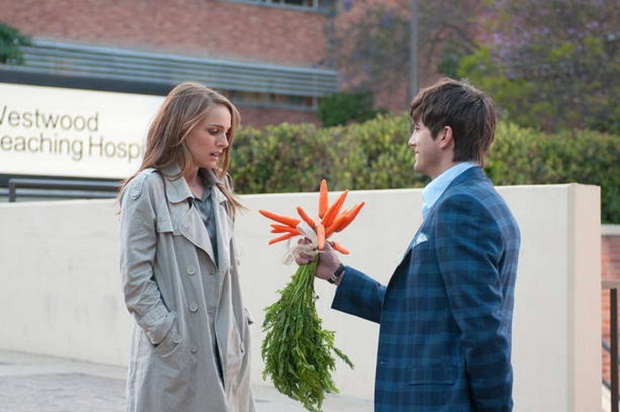 She had other plans. She doesn't conceal from you that she's going to a party with her friends or meeting with her colleagues right after your date is over. The verdict is clear as day – she didn't fall for you. And vice versa, if she cancels her appointments just to be with you, you can be sure you impressed her.
You said goodbye hastily. Of course, the atmosphere that exists between you throughout your date is extremely important. However, the way you end your date is even more significant. Although meaningless conversations, expressive moments of silence, prolonged stares may seem dumb from the side, in fact, they are positive symptoms. But if a girl says she's leaving and leaves without looking for an excuse to stay, forget her – most probably she leaves for good.