INEC Redeploys Rivers REC, Eight Others
The Independent Na
tional Electoral Commission (INEC), has redeployed nine Resident Electoral Commissioners, Mrs. Geshila Khan and eight others.
Khan was redeployed to Cross River State. She is being replaced by Aniedi Abasi who is currently serving as the Resident Electoral Commissioner  in Delta State.
A statement issued by the commission's Secretary, Mrs. Augusta Ogakwu in Abuja on Wednesday, said the affected RECs should complete their handover notes by February 2.
Other redeployed RECs are Dr. Lawrence Azubuike, who moved from Ebonyi to Anambra State; Dr. Ogbudu Ada, who was in Imo State has been asked to report at Akwa Ibom while Sylvester Ezeani has been asked to report at Abia State from Cross River State.
Also, the former REC in Ekiti State, Mr. Sam Oluemkun has been redeployed to Edo State, while Mr. Austin Okojie has ben asked to report at Bayelsa State from Akwa Ibom State where he is presently overseeing the commission.
Mr. Baritor Kpagih of Bayelsa State is to move to Delta State; while Zarma Hinn of Yobe was asked to report at Taraba State.
Obi: You Can't Speak For Afenifere, Tinubu Campaign Slams Adebanjo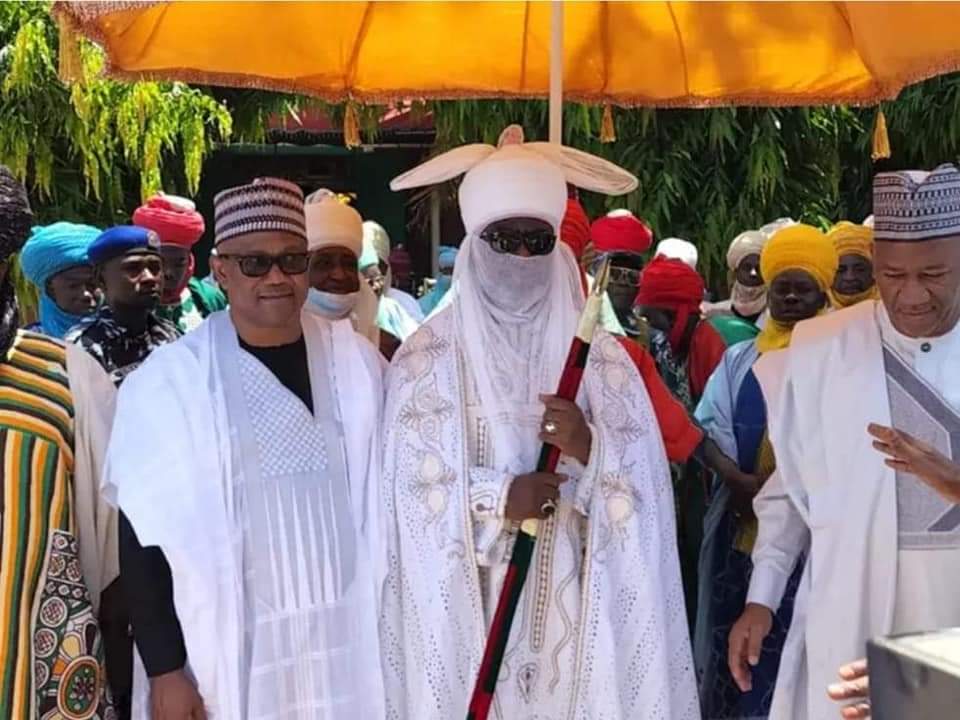 The All Progressives Congress APC Presidential Campaign Council has slammed Afenifere leader, Pa Ayo Adebanjo for attempting to turn the pan-Yoruba sociocultural association into his personal estate and using same to canvass support for the Labour Party LP presidential candidate, Mr Peter Obi.
Director, Media and Publicity of the council, Mr Bayo Onanuga in a statement on Saturday titled "Our Reaction to Baba Ayo Adebanjo and his new Ohanifere Venture", said "Papa Adebanjo does not speak for Afenifere".
According to the council, Pa Adebanjo is free as an individual to support anyone he likes, in furtherance of his democratic rights.
"We know for a fact that Baba has turned Afenifere into his personal estate as Acting Leader. We are also certain that there was nowhere Afenifere, as we know it, met and took a decision to adopt Mr. Peter Obi as a candidate for 2023 presidential election.
"We respect the age of Baba Adebanjo but he can not turn Afenifere into his personal franchise for any political alliance.
"We are very much aware that Baba Reuben Fasoranti, the real leader of Afenifere had stated clearly that Pa Adebanjo has always been speaking for himself on many national issues using the name of the group.
"It is our well considered position that Pa Adebanjo cannot appropriate Afenifere. Baba is just an individual who is free to support any politician of his choice. As an individual, he cannot equate himself with the socio-cultural and socio-political organisation", the council stated.
2023 Polls: IPC Begins Training Of Media Monitors
The International Press Council (IPC), last Friday began the training of 12 Media monitors in Lagos to prepare them for the monitoring of the coverage and reportage of the electoral processes and the 2023 elections by the print and online media.
The essence of the 18-month monitoring that will commence on October 1, 2023, is to assess the level of compliance with professional and ethical standards by newspapers, including online ones, being selected for the exercise.
Among others, the monitoring will be done within the context of the expectation of the Nigerian Media Code of Election Coverage, which spells out the responsibilities expected of journalists and other media professionals at elections.
The Media Election Code was endorsed by umbrella media professional bodies and associations, and close to 300 individual media outlets in 2018.
It enumerates what journalists and media management should do to ensure social responsibility and integrity; equitable access for parties and candidates; media access for disadvantaged groups including women, persons with disability and youths; conflict sensitivity and the avoidance of hate speech.
The training of the monitors is one of the activities under component 4 (Support to media) of the European Union Support to Democratic Governance in Nigeria-Phase 2 (EUSDGN II) project, being implemented by IPC, along with its partner, the Institute for Media and Society.
The overall goal of the media component is to "Support the consolidation of democracy in Nigeria with the media (broadcast, print and online media) helping to facilitate the key ingredient of credible elections through engagement and professionalism in coverage and reportage of the electoral processes."
The specific objective is to ensure that, "The Media, including New and Social Media, provides fair, accurate, ethical and inclusive coverage of the Electoral Process."
The two-day training , the first day of which was facilitated by Mr. Edetaen Ojo, Executive Director of Media Rights Agenda (MRA) and Mr. Sanmi Falobi, Project Manager of IPC, aimed to build the skill of the monitors on the processes and methodologies of media monitoring.
"Against the background of the prevalence of misinformation and disinformation especially by political actors, all we are seeking to achieve is for the Nigerian media to contribute to the credibility of electoral information before, during and after the 2023 elections", said the Executive Director of IPC, Mr. Lanre Arogundade.
2023: 'Same-Faith Ticket, Blunder Laced With Hidden Agenda'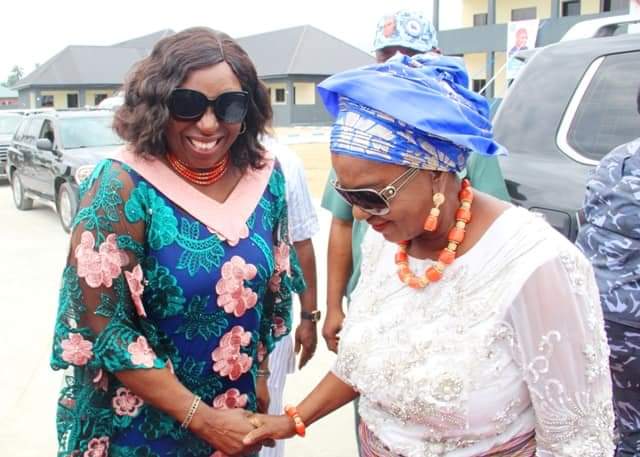 The Christian Awareness Initiative of Nigeria, CAIN, last Saturday night, said no amount of blackmail would stop a former Speaker of the House of Representatives, Hon. Yakubu Dogara, and an erstwhile Secretary to Government of the Federation, Babachir Lawal, from publicly condemning the decision of the All Progressives Congress, APC, for fielding a same-faith presidential ticket.
The Spokesman of CAIN, Yusuf Kanhu, who said this in a statement he personally signed accused supporters of the APC of hiring mercenaries to tarnish the image of the duo.
Kanhu in the statement made available to journalists in Abuja described the Muslim-Muslim ticket of the APC as a "blunder"laced with "hidden agenda"
He explained: "The decision by Nigerian Christians through the umbrella Association to reject the same faith ticket was not against any particular party but advice to all political parties. Sadly the presidential candidate of APC ignored the advice and picked his vice from the same faith.
"The Christian Umbrella body came out in the first place to reject the idea and challenge Christians in APC to tell their party and Candidate to do what is right and good for the unity of the country.
"Hon Yakubu Dogara and Babachir Lawal respected the call of their leaders and proved that they are not going to betray the position of CAN just to satisfy their belle.
"Interestingly, the APC candidate and some of his supporters instead of making an honest effort to convince Christians and especially those Christians in their party about the reason for their action have chosen to recruit faceless people and are creating unknown groups with funny names to castigate the Christian body and the courageous Christians from their party that are telling them the danger and implication of their ill advised decision.
"We wish to inform the APC candidate that blackmail will not stop Dogara, Babachir, and others from telling them the truth.
"Nigerian Christians know the difference between fake Christian groups from genuine groups such as Northern Christians Youth Initiative with her faceless coordinator Hon. Mike Msuaan Msuaan.
"We can go on to name many hungry people who have not attended any church service in the last 10 years but are cashing on the desperation of the APC candidate to show that he has Christians' support to start none existing Christian groups to enable them to get their share of the cake in circulation.
"The church in Nigeria and especially in the North knows the voices and names of their genuine leaders fighting for justice which is different from the newly born and newly introduced names that are only speaking to get money from their sponsors.
"Sponsoring fake people and groups to insult others will not correct your big blunder and will only make more Christians accept the fact that the decision has a hidden agenda."