Okrika: We're Running Out Of Patience – APC
Being a speach by spokesperson for the Greater Together Campaign Organisation, Ibim Semenitari, at a press briefing on Wednesday in Port Harcourt on the postponement of APC rally in Okrika.
Today is a sad day for
our democracy. Today, the Nigerian state has visited violence on us as members of the All Progressives Congress in Okrika Local Government Area, and has told us that we are less than humans. We are not entitled to enjoy our democratic rights of association, our right to vote or be voted for.
The incidents in our local government area, perhaps, are no longer news to you. For purposes of records and for emphasis, Okrika local government is one of the 23 local government areas of Rivers State. It is home to over 222,285 persons (2006 census).  Some 65,300 of these are registered voters while 38,000 are members of the All Progressive Congress (APC) in Okrika Local Government Area.
Coincidentally, Okrika is also the home of Nigeria's first lady, Mrs. Patience Ibifakaa Goodluck Jonathan. Okrika people are known for their industry, tenacity and courage. Their early contact with the colonialists meant that they had early education and learnt early the tenets of democratic rule and governance.  Okrika is both an oil producing and oil bearing community. It suffered a lot of damage as a frontline LGA during the Niger Delta militancy days. Indeed, its communities bore the brunt as the fault line of those days. Needless to say the scars are still with us.
There is much to say about Okrika Local Government Area but we will prefer to turn our attention to more recent events. Okrika people have always supported leadership that is progressive and focused on service delivery. We are republican in nature and whilst we have the war canoe chieftaincy system, we recognise and reward merit. We are not afraid to call a spade, a spade, and will fight to ensure the unity and progress of our Se.
In 2011 Okrika people displayed this commitment to the good of our people when even though an Okrika son, Dr. Abiye Sekibo, contested for the governorship elections under the Action Congress of Nigeria (ACN), the elections in Okrika were, peaceful, free, fair and without acrimony or rancour. Even as we campaigned, we ate together, sang together and danced together without anyone shifting his or her political positions. In the end, the PDP won the elections in Okrika at all levels. As at that time, Governor Chibuike Rotimi Amaechi led members of the PDP in Okrika to hold rallies and campaign without injury to any of our people or any attack of any kind.
Events after 2011 forced Governor Amaechi and also majority of the members of the PDP in Okrika to move political party to the All Progressives Congress. Since this decision to exercise our right of association by moving to the All Progressives Congress, our members have been visited with threats, violence and intimidation. When we commenced APC registration in Okrika Local Government Area in February, 2014, our members were attacked and brutalised. Thankfully, the Okrika indomitable spirit kept them going, and we managed to conclude the registration under most trying and difficult conditions.
More recently, in the early hours of January 11, 2015, the Okrika LGA APC party secretariat and the campaign office of the APC candidate, Dr. Dakuku Peterside, was attacked. Campaign billboards and posters were destroyed.
The APC secretariat is located in Abam-Ama, a community that shares borders with Oba-Ama, hometown of Nigeria's first lady, Patience Jonathan. This incident was reported to the Rivers State police command and the police high command in Abuja the same day. Till date, the Nigerian police has done nothing.
Again, on the early hours of Saturday, January 24, 2015, some PDP members attacked the venue of the proposed APC Governorship rally. They destroyed property, burnt cars and attempted to prevent the rally from holding. Refusing to be cowed, the APC tried to rebuild its destroyed platforms to enable it hold the rally.
It is pertinent to note at this point that the security personnel who were sent to secure the venue were unceremoniously pulled out, and asked to stand down the operations on the ubiquitous orders from above. Minutes after the security left, another set of PDP boys swarmed on the venue attacking persons and destroying property. Not satisfied with this they moved into the community, attacking homes of APC members, burning cars, looting homes and harming persons.
Again for the sake of peace, the APC called off its governorship rally, engaging all parties and rescheduled it for January 10th. CP Bature went on air to say that on any other date, the police would provide adequate security for any subsequent rally in Okrika. On February 4, 2015, the APC Okrika again wrote to the Commissioner of Police, Rivers State, requesting security protection for that rally. On the 9th of February, after all arrangements had been put in place, the outgoing Commissioner of Police, Dan Bature informed the APC that it would need to change its dates and hold its rally instead on Thursday, February 12th to enable the police put in place adequate security measures to enable the APC hold its rally in Okrika.
On Monday, February 10th, leaders of the APC in Okrika received invitation letters to a security briefing with CP Bature scheduled for February 11, 2015. Prior to these invitations, there were rumours all over Okrika to the effect that the wife of the president, Mrs. Jonathan had decreed that the APC must not be allowed to hold its rallies in the two Okrika-speaking local government areas of Okrika and Ogu/Bolo.
According to the rumours, despite several entreaties to her to allow the APC hold a mere campaign rally, she insisted that the rallies must not hold on "her turf."
To further guarantee that her orders were not to be thwarted, Mrs. Jonathan arrived Port Harcourt on Wednesday, February 11, 2015, with plans to visit Okrika on Thursday, February 12th.
In obedience to the invitation from the CP, the leadership of the APC was at the Rivers State Police Command at 12noon and waited to meet with the CP up till 12:40pm. Eventually, DC Shaba, DC Amadi and other members of the command who sat in for the CP received us. The members of the PDP were evidently absent at the meeting.
The sum total of the meeting with the police command was that the Rivers State police command was unable to guarantee security for anyone in Rivers State during any rallies. This meeting was holding at the same time as the PDP was holding its own rally in Obio/Akpor Local Government Area.
In the light of the above, the APC in Okrika wishes to ask the following questions:
1. Under the laws of Nigeria isn't the Rivers State Police command bound to provide security to all parties to enjoy their fundamental rights of freedom of assembly and choice
2. Why was the police command able to provide adequate security for the PDP to hold its rally in Obio/Akpor an equally volatile LGA but not in Okrika?
3. Is Okrika Local government suddenly so ungovernable that the police is unable to give us a date on which we can hold our rally as we have been asked to postpone the rally indefinitely"
4. Why is the police unable to unravel the mystery behind the attacks on the APC and its members whereas they were quick to unravel those who attacked the PDP?
5. Can elections hold in Okrika local government area since it has become obvious that the Rivers State police cannot guarantee security for a mere rallies?
In conclusion, the APC leadership Okrika wishes to ask all our members and the peace loving people of Okrika, to remain calm in the face of undue provocation and intimidation. We also call on our in-law Mr. President to call his wife to order and to direct the security agencies to protect the constitutional rights of every citizen of the Federal Republic of Nigeria. Posterity is watching all Nigerians!
King Ambrose Ezeolisa Alagoa: A Trans-Generational Colossus
History beckons in Yenagoa, Bayelsa State, come Saturday, December 4, 2021, as the Nembe Se Lawyers Forum, the Umbrella body of all lawyers of Nembe-Ibe extraction in Nigeria and in the Diaspora would be rolling out the drums amidst pomp and fanfare, to bestow posthumous honour on the Late Amanyanabo of Nembe, His Lordship, Justice Ambrose Ezolisa Alagoa, Mingi the eleventh.
The grandiose event, billed to hold at the Chief DSP Alamieyeseigha Memorial Banquet hall is the first Inaugural Lecture in honour of the monarch under the Chairmanship of Justice of the Court of Appeal, Justice Ebiowei Tobi.
It is expected to attract the crème de la mare of society as well as political titans and legal heavy weights and juggernauts drawn from far and near including of course, Chief Kanu Godwin Agabi, SAN, former Attorney General of the Federation and Minister of Justice as Guest lecturer while His Royal Majesty, King Edmund Daukoru, Amanyanabo of Nembe will grace the occasion as the Royal Father of the Day.
This is hardly surprising as His Royal Majesty, King Ambrose Alagoa was a man of many firsts and occupies a strategic place in the juridical annals of Bayelsa State being the first lawyer of Nembe Se descent and first indigenous Chief Judge in the Old Rivers State thus making him the forens et origo, that is the source and origin of the Nembe Se Lawyers Forum.
Unarguably, the deceased monarch as an unapologetic, pathological crusader for natural justice, equity and good conscience and was known for his unabashed belief in the rule of law as the pillar of democracy.
Instructively, this coincides with the theme of the Inaugural Lecture which is woven around the role of the judiciary in a democratic dispensation, the rule of law undeniably being the nexus and plexus of a true democracy which guarantees the total and unfettered independence and impartiality of the judiciary.
To be sure, the late monarch epitomises the bastion and beacon of hope for the Nigeian Bar and Bench to uphold the cannon of natural justice to wit, nemo judex in causa sua and audi alteram partem on which hang all the law and jurisprudence the world over.
King Ambrose Alagoa, jurist, philanthropist and social crusader was born into the royal family of His Royal Majesty, Francis Ossomade Joseph Alagoa, Mingi X, Amanyanabo of Nembe by one of his wives, Madam Nwaokiri Rose Onyeka.on August 24, 1914
Ambrose Alagoa was the second son of his father. His father, Francis Ossomade Joseph Allagoa was the son of a rich influential merchant, Queen – Okwei of Osomari Kingdom in present-day Delta state) and merchant father, Chief Joseph Alagoa, grandson of KingBoy Amain, Mingi V, then Amanyanabo of Nembe Kingdom.
He was raised under the highly puritanical and much disciplined watch of his parents who were both devout Catholics, adhering to the sanctimonious doctrines of the Christian faith. Additionally, his father was a foremost nationalist and held the position of Chairman of the RCPC.
All these and more largely helped to shape and mould the world view of the young Ambrose in his growing up years. His propensity and penchant to right the many wrongs of society through lawful means and to salvage the oppressed, weak and vulnerable was the outward expression of a divine nudge to enroll in the most noble profession of all times, the legal profession later in life
Early Life and Education:
As a Prince, he was privileged to receive top notch, top rate, and cutting edge formal and informal education from his parents. He started his primary education in 1927 at the Government School, Owerri but later moved to St Mary's School, Port Harcourt that same year to complete his primary education in 1932. Thereafter, he returned to Onitsha where he attended the prestigious Christ the King College, Onitsha from 1932 to 1936 as a pioneer student of the college.
It is on record that he was the youngest graduate to have obtained the senior Cambridge certificate at the enviable age of 22 in 1936 and was noted for exceptional academic performance.
Consequently, a few years later, in a bid to actualise his dream of joining the league of lawyers, he proceeded to the famous Cambridge University, London in 1946 to study Law and by April 1949, he bagged the prestigious LLB (Hons) Degree, qualifying as a lawyer with the Council of Legal Studies, London and was subsequently called to the English Bar on January 26, 1950 and admitted as a member of the Lincoln Inn, London, thus, setting the stage for his private legal practice which started immediately in the city of Port Harcourt between 1950 and 1962.
Political Career
Leveraging on his legal expertise and prowess, Justice Ambrose Alagoa served as Deputy Mayor of Port Harcourt Municipal Council between 1951 and 1959, and thereafter elected as the 2nd substantive Mayor of Port Harcourt Municipal Council. He took over from Mayor Richard Okwosha Nzimiro in 1959 and served in this capacity for three years. By and large, he was instrumental in transforming the City of Port Harcourt into the much hyped name Garden City and it is on record that he was the first Mayor of Port Harcourt to have successfully brought the Prime Minister of Nigeria Sir Tafawa Balewa and the then Premier of the Eastern Region, Chief Michael Okpara on a visit to the Garden City.
Legal Career and Impact on the Bar and Bench
He successfully sat for and made distinctions in his senior Cambridge Certificate exam after his education at Christ the King College. This enabled him to secure gainful employment in the Federal Civil Service and worked as a clerk in the judicial arm of government.
As a civil servant, he was posted to Lagos, Enugu and Port Harcourt before proceeding for further studies in London, qualifying as an Attorney at Law.
Upon his return, King Ambrose Alagoa had a successful career as a member of the Bar, winning several of his cases and laurels, and this won him the respect and admiration of many lawyers.
As a lawyer, he had an excellent legal practice in Port Harcourt with his law firm, Allagoa & Allagoa Legal Practitioners, (Our Lady of Fatima Chambers). He had a brilliant and successful career, representing clients such as J. T. Chanrai.
In 1962, the Eastern Regional Government impressed with his diligence and dignified service at the Bar, elevated him to the Bench as a High Court Judge. He presided in various judicial divisions as Abakaliki, Nsukka, Ikot Ekpene, Umuahia, and Port Harcourt .
However, sequel to the creation of Rivers State by the then administration of General Yakubu Gowon, His Highness was transferred to the newly created state where he was a judge from 1970 to 1975.
In 1976, he made history following his appointment as the first indigenous Chief Judge of Old Rivers State. He retired three years later on the 24 September, 1979, having attained the mandatory retirement age of 65 years.
His Lordship (late) H.R.M. Justice Ambrose Ezeolisa Alagoa is mostly remembered for his doggedness in standing on the side of truth and justice in the celebrated case of famous Amakiri v. Iwowari where, as the presiding judge, he exhibited rare courage in the award of damages in favour of the injured journalist, Amakiri even amidst threats to his life and family. This earned him both local and international accolades and encomiums. Consequently, the City of Oklahoma, USA, awarded him "Life Mayor, Oklahoma City, USA"
Religion
His Lordship late King Ambrose Alagoa was a deeply religious and devoted Christian of the Roman Catholic stock. He believed very strongly in service to God and humanity and, therefore, devoted the larger part of his litigation and adjudicating years advocating for the poor, hopeless, weak and vulnerable. This attribute was not uncommon in the family and found expression in his maternal great grandfather (King Atamanya- Nzedegwu of Ossomari) who invited Roman Catholic priests into his Ossomari Kingdom during his reign. He was a highly distinguished and respected Knight.
It would be recalled that during the 1959 elections, he checked the bid by Protestants to marginalise the Catholics in the defunct Eastern Nigeria. This show of derring-do and bravado culminated in the appointment of six Catholics as ministers in the Michael Okpara led cabinet.
He is fondly remembered for being the foremost founder of the Order of the Knight of St. Mulumba of Nigeria KSM in Rivers State in 1985, and subsequent inauguration on 26th September 1987 of the Port Harcourt Sub Council of the Order of the Catholic Institute of West Africa (CIWA) Port Harcourt.
He was the first Grand Knight of the Knight of the Order of Saint, Mulumba, Port Harcourt Sub Council.
Against this backdrop, an oration presented by the Order Of the Knights of Saint Mulumba, KSM, Port Harcourt in honour of His Majesty the King succinctly captures his religious predilections in these words:
"We recall the crucial role he played as a Catholic in post-war Rivers State. At the end of the Civil War, Catholics generally were haunted in Rivers State. In spite of this unwholesome phenomenon, he not only stood firm in the Catholic Church, but also participated and supported the persecuted clergy. He assisted the Catholic Church immensely in identifying and recovering some of her properties at the end of the war in Rivers State. His full participation during Corpus Christi procession, in spite of acute challenges of age, epitomised his commitment to the Catholic faith."
Reign on the Throne
His Majesty the late King Ambrose Ezeolisa Allagoa was crowned King and Amanyanabo of Nembe on the 12th of April, 1980, succeeding his father. As Mingi XI, he reigned for 23 years and served with the fear of God.
He passed away peacefully on February 17, 2003 at the age of 89. He was survived by five sons and three daughters amongst a host of other notable siblings.
Following the creation of Bayelsa State in 1996, he worked assiduously to ensure the smooth take-off of the state as a whole and the judicial arm of government in particular.
He served as the Chairman of the Traditional Rulers Council both in Rivers State and subsequently in Bayelsa State during which time he worked tirelessly to promote peace and stability in his domain..
In retrospect, there is no gainsaying that his peaceful disposition earned him respect from his subjects as well as other monarchs from within and outside the state such as Ogbia, Kalabari Kingdom, Abua, Benin Kingdom, to mention a few.
Interestingly, during his reign, the then Oba of Benin, Oba Erediauwa was said to have made a historic visit to Nembe.
Equally noteworthy is his role in the in mounting pressure on Shell Petroleum Development Company as well as the federal and state governments to collaborate to build the long proposed road to Nembe; an effort that paid off handsomely as Nembe is now accessible by road.
Recreation, Hobbies and Philanthropy
His Majesty was a lover of sports, and like the present Chairman of Bayelsa State Council of Traditional Rulers and Amanyanabo of Twon Brass , King Papapriye Diete Spiff, His Majesty, Justice Ambrose Alagoa loved the game of golf with passion and he showed this by supporting the Golf Section of the Port Harcourt Club as far back as 1928.
He was also a member of Rotary International and known for travelling to various conferences in company of his wife.
It is gratifying to note that King Ambrose Alagoa was among the founders of Leonard Cheshire International Home in Port Harcourt; a welfare organization committed to providing succour for the less privileged and physically challenged in society.
Honours
In 1978, following his brilliant career at the Bar and Bench, the Federal Government of Nigeria in 1978 conferred him with the enviable honours of the Commander of the Order of the Niger, CON.
He also held the prestigious title of the Grand Knight of the Order of Saint Sylvester conferred on him by Pope Paul VI in 1977 as well as the Grand Knight of the Order of St. Gregory conferred on him by Pope John XXIII in 1978. His Lordship King Ambrose Alagoa was until his death a Honorary Citizen of Maryland, USA conferred on him by Governor Preston Smith in 1972.
In 1976, he was appointed Chairman of the Rivers State Commission of Inquiry into the Rivers State Tourists and Hotels Corporation and Chairman Commission of Inquiry into the Organisation and Management and Running of the Rivers State College of Education.
Also, he was Pro-Chancellor, University of Ilorin 1978 and later Pro-Chancellor, University of Sokoto 1982-83. In 1985, he was appointed Pro-Chancellor, Federal University of Technology, Owerri, a position he held until 2000. He was Life Patron, Nigerian Red Cross and Trustee, Port Harcourt Club.
In November 1988, following his rich and robust legal career, the University of Ilorin conferred on him an Honorary Doctor of Laws (Hon. LLD
Conclusion
There is no doubt that His Royal Mmajesty lived as fulfilled life and bequeathed a worthy legacy. Life is lived to the fullest when the person in question discovers purpose, walks in it and uses it to impact and transform lives cutting across generations.
This is the challenge thrown up by the life and times of this legend, colossus, cornucopia, renowned jurist and monarch extra ordinaire.
In the words of John Donne, the celebrated British Poet, "Every man's death dehumanises me because I am involved in mankind and, therefore, never seems to know for whom the bell tolls. It tolls for thee."
Indeed, the task before the judiciary, officers of court and ministers in the temple of justice is therefore both daunting, herculean and onerous especially in a quasi democracy such as ours which appears to put democracy on the reverse and attempts to stand the rule of law on its head.
Even so, with the matchless legacy bequeathed by the late monarch in Nigeria's jurisprudence, hope beckons for the judiciary and, indeed, the legal profession, to continue against all odds, to prove its mettle as the impartial arbiter of justice and what is more, live up to its billings as the much vaunted last hope of the common man now and in the generations ahead.
But the greater challenge lies before the Government and people of Bayelsa State as a wakeup call to immortalise a man who gave his all to the legal profession and leveraged it to drive the hallowed principles of peace, justice, equity, fairplay even in the most tempestuous of times, for as Williams Shakespeare puts it, "When beggars die, there are no comets seen. But the heavens themselves blaze forth the death of Princes."
His Lordship, Late King Ambrose Ezolisa Alagoa was not just a prince. He was the Mingi XI, Amanyanabo of Nembe. He deserves to be immortalised and celebrated by his people.
It is against this background that the move by the Nembe Se Forum to initiate an Inaugural Lecture series to be held annually in his honour becomes not only heartwarming and commendable but above all historic. On its part, the Government, and in particular the Government and people of Bayelsa State must pick up the gauntlet and take it even several notches higher by giving honour to whom honour is due.
Rivers State Has Entered A NEW Realm Of Glory -Nsirim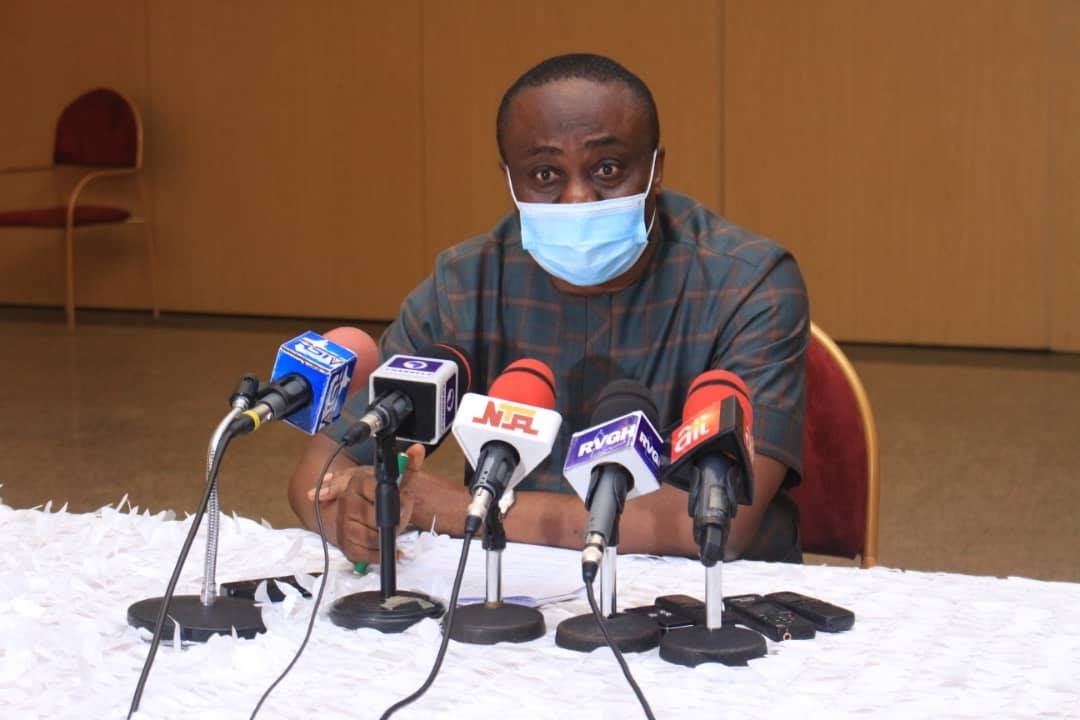 Being a text of press briefing by the Commissioner for Information and Communications, Rivers State, Pastor Paulinus Nsirim on the second leg of the second phase of the advocacy campaign #OurStateOurResponsibility on Monday, November 15, 2021, at the Ministry of Information and Communications Boardroom in Port Harcourt.
Excerpts.
Protocol
Two months ago, I had cause to address you as the Ministry rolled out activities to commence the second phase of our advocacy campaign with the hash tag OurStateOurResponsibility.
It is therefore my pleasure this afternoon to welcome you again, our very esteemed journalists, to keep you abreast of what has happened thus far and what is to come in the next few weeks, as we keep alive the advocacy campaign, which by all parameters has received tremendous buy-in from relevant stakeholders in the State.
Let me use this opportunity to commend you all for the unprecedented support you have shown since we commenced this advocacy campaign two years ago. You have sustained the tempo of the campaign through your reportage and have clearly demonstrated your unflinching belief in the campaign, as it is a win-win situation for all who reside and do business in Rivers State, as we continue to act according to the dictates of the advocacy campaign.
May I request that as we proceed in this second part of the second phase of #OurStateOurResponsibility advocacy campaign, you should increase the tempo of your support as we drive towards engraving the message of the advocacy campaign in the hearts of the people of Rivers State and all who reside and do business here.
As you may be aware, the essay competition among youths of the State which aimed at inculcating in the minds of our young ones the ideas and ideals behind the advocacy campaign, as future drivers of the message, was a huge success. It did not only throw up an amazing and adorable 18-year-old Rivers girl, Sophia Awajibenem E. Oyibo as the winner and hence, our Ambassador for the quarter, it opened a new vista of hope that the advocacy campaign is gaining grounds among our youths.
At this juncture, I wish to publicly acknowledge the rare qualities of this young lady who within the few months of her being the Ambassador of the Ministry of Information and Communications has continued to arouse the interest of the youths in Rivers State to understand and embrace the advocacy campaign championed by the Ministry.
A few days from now, precisely on November 25, 2021, at the Ministry of Women Affairs auditorium, she would be hosting, with the support of the Ministry of Information and Communications, a one-day sensitisation programme titled "The Wind of Change" aimed at promoting and strengthening the advocacy campaign, #OurStateOurResponsibility. She would be interfacing and interacting with youths from the 23 local government areas, youth organizations and people living with disabilities, to further drive the second phase of the advocacy campaign, May I request that you extend your support to this brilliant, eloquent young girl who we are glad to showcase as our Ambassador.
Gentlemen of the press, when we kick-started this second phase of #OurStateOurResponsibility advocacy campaign, we laid out various programmes aimed at driving the message with the overall aim of ensuring that everyone becomes a major stakeholder in the Rivers State project and portraying the State in its true positive image as the most hospitable in Nigeria, is achieved.
Having successfully executed the essay competition, the Ministry is ready to roll the dice for the theme song competition. Therefore, today's briefing is to outline the plans towards achieving a theme song for the advocacy campaign. This, like the essay competition, would involve input from members of the public in line with our philosophy of ensuring a further buy-in from all stakeholders.
To this end, the Ministry of Information and Communications is calling for entries for theme song competition for the advocacy campaign. The entry is open to all persons residing and doing business in the State. Our desire in rolling out this theme song competition is to ensure that our best and brightest creative minds are given the opportunity to be innovative. We want our people to put their creative talents to work by searching for breakthrough ideas through thinking.
It is important to stress that the theme song must align and match the hash tag OurStateOurResponsibility. We expect the theme song to tell the people of Rivers State and others what to expect and what is expected of them. We expect a theme song that people can have in their heads, something that is simple, catchy and easy to remember and establishes a connection with the listeners and should not exceed three minutes. All the entries would be judged equally on four areas, namely: – Content originality, content alignment with theme, production and sound quality (clarity, consistency of audio levels and lack of noise)
The entry for the theme song competition starts today, November 15, 2021. We expect that between today and November 29, 2021, the necessary awareness must have been generated and created by you all, as we expect contestants to download the entry forms, rules and regulations guiding the competition from the advocacy compaign website: www.ourstateourresponsibility.com on or before December 13, 2021, which is the deadline for submission of entries.
The completed entry form and the signed acceptance of the rules and regulations as well as the entry materials should be forwarded to our email address: rsministryofinformationandcoms@gmail.com.
Gentlemen of the press, to ensure professionalism, we have chosen a unique set of judges whom we believe have the required capacity to select the best, knowing the expectations of the Ministry and what the competition aims to address. The three-man panel of judges include Lexy Mueka also known as Lexy M, a versatile musician and former Chairman of Performing Musicians Association of Nigeria (PMAN), Rivers State chapter, Baridam Charles, a.k.a Vitamin C, a well known on Air Personality and Ofori Williams, one of Nigeria's best Disc Jockeys, based in Rivers State.
Let me also state that the theme song competition comes with an incentive. The Ministry of Information and Communications has earmarked cash prizes for the best three entries. The overall best entry would attract a cash prize of Three Hundred Thousand, while the second and third best entries would attract One Hundred and Fifty Thousand Naira and One Hundred Thousand Naira respectively.
But beyond the cash incentive, lies an even greater opportunity. This competition has the potentials of throwing up the winner to the national or global stage as we have seen from little beginnings of this nature. We therefore expect our creative minds to look beyond the cash incentive and think about a legacy that they can be remembered for.
As you are aware, Rivers State has entered into a NEW realm of glory since May 29, 2015, as a result of the achievements of the hardworking Governor of our dear State, His Excellency Nyesom Ezenwo Wike. He has remarkably transformed the State in a manner that has left his critics dumbfounded and bewildered. It is therefore not surprising that all they do now is to clutch on straws and attempt to throw weak punches that cannot hurt a fly.
Through well thought-out and craftily executed projects, Governor Wike has earned the title of Nigeria's Face of Democracy. His projects speak for themselves and the people of Rivers State must remain vigilant to ensure that the forces of darkness and retrogression who see nothing good in the genuine efforts being put in to transform the State, remain where they have been consigned, in the dustbin of history.
Gentlemen of the press, I thank you all for your attention and for honouring our invitation.
God bless you.
FG Has Met Its Debt Servicing Commitments -Buhari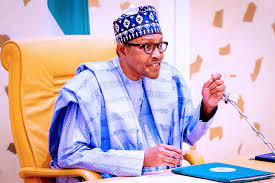 Being the text of a speech delivered by President Muhammadu Buhari at the joint session of the National Assembly, Abuja on Thursday, October 7, 2021.
Excerpts.
Protocols
It is my great pleasure to be
here once again to present the 2022 Federal Budget Proposals to this distinguished Joint Session of the National Assembly.
Distinguished and Honourable leaders, and members of the National Assembly, let me start by commending you for the expeditious consideration and passage of the Supplementary Appropriation Bill 2021. This further underscores your commitment to our collective efforts to contain the Covid-19 Pandemic and address the various security challenges facing our country.
I will also take this opportunity to thank you for the quick consideration and approval of the 2022-2024 Medium-term Expenditure Framework and Fiscal Strategy Paper. Our hope is that National Assembly will continue to partner with the Executive by ensuring that deliberations on the 2022 Budget are completed before the end of this year so that the Appropriation Act can come into effect by the first of January 2022.
The 2022 Budget will be the last full year budget to be implemented by this administration. We designed it to build on the achievements of previous budgets and to deliver on our goals and aspirations as will be reflected in our soon-to-be launched National Development Plan of 2021 to 2025.
Distinguished Senators and Honourable Members, in normal times, I make use of this opportunity to provide an overview of global and domestic developments in the current year, a summary of our achievements, and our plans for the next fiscal year.
However, these are exceptional times. The grim realities of Covid-19 and its lethal variants are still upon us. From President to Pauper, the virus does not discriminate.
This is why our country still maintains its Covid-19 guidelines and protocols in place to protect its citizens and stop the spread of this disease.
Over the past few days, we have consulted with the Presidential Steering Committee on Covid-19 and the leadership of the National Assembly on how best to present the 2022 budget proposal keeping in mind the deep-rooted traditions in place and the guidelines for safe mass gatherings.
We ultimately decided that the most responsible and respectful approach was to hold a shorter than usual gathering while allowing the Honourable Minister of Finance, Budget and National Planning to provide fuller details of our proposals in a smaller event.
I am sure many of you will be relieved as my last budget speech in October 2020 lasted over fifty minutes.
Still, over the next few minutes, I will provide key highlights of our 2021 performance as well as our proposals for 2022.
Performance Of The 2021 Budget
The 2021 'Budget of Economic Recovery and Resilience' is based on a benchmark oil price of 40 US Dollars per barrel, oil production of 1.6m b/d, and exchange rate of 379 Naira to US Dollar. Furthermore, a Supplementary budget of 982.73 billion Naira was recently enacted to address exigent issues in the Security and Health sectors.
Based on the 2021 Fiscal Framework, total revenue of 8.12 trillion Naira was projected to fund aggregate federal expenditure of 14.57 trillion Naira (inclusive of the supplementary budget). The projected fiscal deficit of 6.45 trillion Naira, or 4.52 percent of GDP, is expected to be financed mainly by domestic and external borrowings.
By July 2021, Nigeria's daily oil production averaged one 1.70million barrels (inclusive of condensates) and the market price of Bonny Light crude averaged 68.53 US Dollars per barrel.
Accordingly, actual revenues were 34 percent below target as of July 2021, mainly due to the underperformance of oil and gas revenue sources. Federal Government's retained revenues (excluding Government Owned Enterprises) amounted to 2.61 trillion Naira against the proportionate target of 3.95 trillion Naira for the period.
The Federal Government's share of Oil revenue totalled 570.23 billion Naira as of July 2021, which was 51 percent below target, while non-oil tax revenues totalled 964.13 billion Naira. The poor performance of oil revenue relative to the budget was largely due to the shortfall in production as well as significant cost recovery by NNPC to cover the shortfall between its cost of importing petrol and the pump price.
The National Assembly will recall that in March 2020 the Petroleum Products Pricing Regulatory Agency announced that the price of petrol would henceforth be determined by market forces.
However, as the combination of rising crude oil prices and exchange rate combined to push the price above the hitherto regulated price of 145 Naira per litre, opposition against the policy of price deregulation hardened on the part of Labour Unions in particular.
Government had to suspend further upward price adjustments while engaging Labour on the subject. This petrol subsidy significantly eroded revenues that should have been available to fund the budget.
On a positive note, we surpassed the non-oil taxes target by eleven (11) percent in aggregate. The sustained improvement in non-oil taxes indicates that some of our revenue reforms are yielding positive results. We expect further improvement in revenue collections later in the year as more corporate entities file their tax returns and we accelerate the implementation of our revenue reforms.
Improving Revenue Generation and Administration
We have stepped up implementation of the strengthened framework for performance management of government owned enterprises (GOEs), with a view to improve their operational efficiencies, revenue generation and accountability. The 50% cost-to-income ratio imposed on the GOEs in the Finance Act 2020 has contributed significantly to rationalizing wasteful expenditures by several GOEs and enhanced the level of operating surpluses to be transferred to the Consolidated Revenue Fund (CRF). I solicit the cooperation of the National Assembly in enforcing the cost-to-income ratio and other prudential guidelines during your consideration of the budget proposals of the GOEs, which I am also laying before you today.
On the expenditure side, as at end of July 2021, a total of six point seven-nine (6.79) trillion Naira had been spent as against the pro-rated expenditure of seven point nine-one (7.91) trillion Naira. Accordingly, a deficit of four point one-seven (4.17) trillion Naira was recorded as at end of July 2021. The deficit was financed through domestic borrowing.
Despite our revenue challenges, we have consistently met our debt service commitments. We are also up to date on the payment of staff salaries, statutory transfers, and overhead costs. As at (4th of October 2021, a total of 1.732 trillion Naira had been released for capital expenditure.
I am pleased to inform you that we expect to fund MDAs' capital budget fully by the end of the fiscal year 2021.
Capital releases thus far have been prioritised in favour of critical ongoing infrastructural projects in the power, roads, rail, agriculture, health and education sectors.
We have made progress on the railway projects connecting different parts of the country. I am glad to report that the Lagos-Ibadan Line is now completed and operational. The Abuja-Kaduna Line is running efficiently. The Itakpe-Ajaokuta rail Line was finally completed and commissioned over thirty (30) years after its initiation.
Arrangements are underway to complete the Ibadan-Kano Line. Also, work will soon commence on the Port Harcourt-Maiduguri Line and Calabar-Lagos Coastal Line, which will connect the Southern and Eastern States to themselves and to the North.
Progress is also being made on several power generation, transmission, and distribution projects, as well as off-grid solutions, all aimed towards achieving the national goal of optimizing power supply by 2025.
I am again happy to report that we continue to make visible progress in our strategic road construction projects like the Lagos – Ibadan expressway, Apapa – Oworonsoki expressway, Abuja – Kano expressway, East-West Road and the second Niger bridge. We hope to commission most of these projects before the end of our tenure in 2023.
The Pandemic revealed the urgent need to strengthen our health system. Towards this end, we constructed 52 Molecular labs, 520 bed intensive care units, 52 Isolation centres and provision of Personal Protective equipment across 52 Federal Medical Centres and Teaching Hospitals.
We continue to push our expenditure rationalization initiatives which we commenced in 2016. For example, on personnel costs, the number of MDAs captured on the Integrated Payroll and Personnel Information System increased from 459 in 2017 to 711 to date.
The recent passage of the Petroleum Industry Act 2021, and consequent incorporation of the Nigeria National Petroleum Corporation should also result in rationalisation of expenditure, as well as increased investments and improved output in the oil and gas industry.
Distinguished Senators and Honourable Members, you will agree with me that a lot has been accomplished over the last year but there is still much to be done. I will now proceed with a review of the 2022 Budget proposal.
Theme And Priorities Of The 2022 Budget
The allocations to MDAs were guided by the strategic objectives of the National Development Plan of 2021 to 2025, which are:
a.Diversifying the economy, with robust MSME growth;
b. Investing in critical infrastructure;
c. Strengthening security and ensuring good governance;
d. Enabling a vibrant, educated and healthy populace;
e. Reducing poverty; and
f. Minimizing regional, economic and social disparities.
The 2022 Appropriation therefore is a Budget of Economic Growth and Sustainability.
Defence and internal security will continue to be our top priority. We remain firmly committed to the security of life, property and investment nationwide. We will continue to ensure that our gallant men and women in the armed forces, police and paramilitary units are properly equipped, remunerated and well-motivated.
The 2022 budget is also the first in our history, where MDAs were clearly advised on gender responsive budgeting. These are part of critical steps in our efforts to distribute resources fairly and reach vulnerable groups of our society.
Parameters And Fiscal Assumptions
Distinguished Members of the National Assembly, the 2022 to 2024 Medium Term Expenditure Framework and Fiscal Strategy Paper sets out the parameters for the 2022 Budget as follows:
a. Conservative oil price benchmark of 57 US Dollars per barrel;
b. Daily oil production estimate of 1.88 million barrels (inclusive of Condensates of 300,000 to 400,000 barrels per day);
c. Exchange rate of four 410.15 per US Dollar; and
d. Projected GDP growth rate of 4.2 percent and 13 percent inflation rate.
2022 Revenue Estimates
Based on these fiscal assumptions and parameters, total federally-collectible revenue is estimated at 17.70 trillion Naira in 2022.
Total federally distributable revenue is estimated at 12.72 trillion Naira in 2022 while total revenue available to fund the 2022 Federal Budget is estimated at 10.13 trillion Naira. This includes Grants and Aid of 63.38 billion Naira, as well as the revenues of 63 Government-Owned Enterprises.
Oil revenue is projected at 3.16 trillion, Non-oil taxes are estimated at 2.13 trillion Naira and FGN Independent revenues are projected to be 1.82 trillion Naira.
Planned 2022 Expenditure
A total expenditure of sixteen point three-nine (16.39) trillion Naira is proposed for the Federal Government in 2022. The proposed expenditure comprises:
a. Statutory Transfers of 768.28 billion Naira;
b. Non-debt Recurrent Costs of 6.83 trillion;
c. Personnel Costs of 4.11 trillion Naira;
d. Pensions, Gratuities and Retirees' Benefits 577.0 billion Naira;
e. Overheads of 792.39 billion Naira;
f. Capital Expenditure of 5.35 trillion Naira, including the capital component of Statutory Transfers;
g. Debt Service of 3.61 trillion Naira; and
h. Sinking Fund of 292.71 billion Naira to retire certain maturing bonds.
Fiscal Balance
We expect the total fiscal operations of the Federal Government to result in a deficit of 6.26 trillion Naira. This represents 3.39 percent of estimated GDP, slightly above the 3 percent threshold set by the Fiscal Responsibility Act 2007. Countries around the world have to of necessity over-shoot their fiscal thresholds for the economies to survive and thrive
We need to exceed this threshold considering our collective desire to continue tackling the existential security challenges facing our country.
We plan to finance the deficit mainly by new borrowings totalling 5.01 trillion Naira, 90.73 billion Naira from Privatization Proceeds and 1.16 trillion Naira drawdowns on loans secured for specific development projects.
Some have expressed concern over our resort to borrowing to finance our fiscal gaps. They are right to be concerned. However, we believe that the debt level of the Federal Government is still within sustainable limits. Borrowings are to specific strategic projects and can be verified publicly.
As you are aware, we have witnessed two economic recessions within the period of this Administration. In both cases, we had to spend our way out of recession, which necessitated a resort to growing the public debt. It is unlikely that our recovery from each of the two recessions would have grown as fast without the sustained government expenditure funded by debt.
Our target over the medium term is to grow our Revenue-to-GDP ratio from about 8 percent currently to 15 percent by 2025. At that level of revenues, the Debt-Service-to-Revenue ratio will cease to be worrying. Put simply, we do not have a debt sustainability problem, but a revenue challenge which we are determined to tackle to ensure our debts remain sustainable.
Very importantly, we have endeavoured to use the loans to finance critical development projects and programmes aimed at improving our economic environment and ensuring effective delivery of public services to our people. We focused on;
a.the completion of major road and rail projects;
b. the effective implementation of Power sector projects;
c. the provision of potable water;
d. construction of irrigation infrastructure and dams across the country; and
e. critical health projects such as the strengthening of national emergency medical services and ambulance system, procurement of vaccines, polio eradication and upgrading Primary Health Care Centres across the six geopolitical zones.
Innovations in Infrastructure Financing
In 2022, Government will further strengthen the frameworks for concessions and public private partnerships (PPPs). Capital projects that are good candidates for PPP by their nature will be developed for private sector participation.
We will also explore available opportunities in the existing ecosystem of green finance including the implementation of our Sovereign Green Bond Programme and leveraging debt-for-climate swap mechanisms.
Enhancing Revenue Mobilisation
Our strategies to improve revenue mobilisation will be sustained in 2022 with the goal of achieving the following objectives:
a. Enhance tax and excise revenues through policy reforms and tax administration measures;
b. Review the policy effectiveness of tax waivers and concessions;
c. Boost customs revenue through the e-Customs and Single Window initiatives; and
d. Safeguard revenues from the oil and gas sector.
Distinguished Senators and Honourable Members, I commend you for the passage of the Petroleum Industry Act 2021. It is my hope that the implementation of the law will boost confidence in our economy and attract substantial investments in the sector.
Finance Bill 2022
In line with our plan to accompany annual budgets with Finance Bills, partly to support the realization of fiscal projections, current tax and fiscal laws are being reviewed to produce a draft Finance Bill 2022.
It is our intention that once ongoing consultations are completed, the Finance Bill would be submitted to the National Assembly to be considered alongside the 2022 Appropriation Bill.
Conclusion
Mr. Senate President, Mr. Speaker, Distinguished and Honourable Members of the National Assembly, this speech would be incomplete without commending the immense, patriotic, and collaborative support of the National Assembly in the effort to deliver socio-economic development and democracy dividends for our people.
I wish to assure you of the strong commitment of the Executive to strengthen the relationship with the National Assembly.
Nigeria is currently emerging from a very difficult economic challenge. We must continue to cooperate and ensure that our actions are aimed at accelerating the pace of economic recovery so that we can achieve economic prosperity and deliver on our promises to the Nigerian people.
The fiscal year 2022 is very crucial in our efforts to ensure that critical projects are completed, put to use and improve the general living conditions of our people.
It is with great pleasure therefore, that I lay before this distinguished Joint Session of the National Assembly, the 2022 Budget Proposals of the Federal Government of Nigeria.
I thank you most sincerely for your attention.
May God bless the Federal Republic of Nigeria.