Fostering Creativity, National Development Via Poetry
Poetry is an art form in which human language is used for its aesthetic qualities in addition to, or instead of, its notional and semantic content.
It consists largely of oral or literary works in which language is used in a manner that is felt by its user and audience as different from ordinary prose.
It may use condensed or compressed form to convey emotion or ideas to the reader's or listener's mind or ears; it may also use devices such as assonance and repetition to achieve musical or incantatory effects.
Poems frequently rely on the use of imagery, word association and the musical qualities of the language used.
The interactive layering of all these effects to generate meaning is what marks poetry as a distinct genre of art.
UNESCO Director- General Irina Bokova's comment on poetry in 2012 somewhat highlights the effects of the poetry on national development.
"In a constantly evolving world, a world of rapid change and social transformation, poets have a presence, alongside civil movements, and the know-how to alert consciences to the world's injustices as well as encourage appreciation of its beauty.
"We can also see their potential in new technologies and short messages that circulate on social networks, breathing fresh life into poetry, fostering creativity and the sharing of poems and verses that can help us to engage more fully with the world.''
In the same vein, experts believe that poetry contributes to creative diversity, by questioning a new use of the community's words and things, its modes of perception and understanding of the world.
They say through its associations, its metaphors and its own grammar, poetic language is thus conceivably another facet of dialogue among cultures, diversity in dialogue, free flow of ideas by word, creativity and innovation.
The World Poetry Day is marked on the 21st day of every March to reflect on the power of language and the full development of each person's creative abilities.
The UNESCO, in its 30th session in Paris in 1999, decided to proclaim March 21 as the World Poetry Day.
According to UNESCO, the raison d'être behind the Day's observance is to draw support for linguistic diversity through poetic expression and to offer endangered languages an opportunity to be heard within their communities.
In a nutshell, the Day is meant to support poetry, return to the oral tradition of poetry recitals and promote the teaching of poetry, while restoring a dialogue between poetry and the other genres of art such as theatre, dance, music and painting.
The other objectives of the Day's celebration are to support small publishers, while creating an attractive image of poetry in the media so that the art of poetry would no longer be considered as an outdated form of art.
UNESCO, therefore, encourages its member states to take an active part in celebrating the World Poetry Day, at both local and national levels.
Such celebrations are supposed to entail the active participation of national commissions and non-governmental organisations, as well as public and private institutions such as schools, municipalities, poetic communities, museums, cultural associations, publishing houses and local authorities.
Speaking on poetry, Sen. Yusuf Ahmed, the Pro-Chancellor, Baze University, Abuja, said that poetry could be used to boost national development if its attributes were properly harnessed.
He made the assertion in Abuja last year at the 2nd Korea-Nigeria Poetry Feast, organised to mark the 2012 World Poetry Day.
"National development boils down to enrichment of individual character involved in poetry.
"No single individual retains the benefit of poetry, poetry is written by one person but it is beneficial to the whole society,'' he added.
Ahmed suggested the organisation of poetry competitions among schools would increase the level of literacy in the society. He maintained that the poetry feast would deepen and enhance knowledge on Nigerian and Korean cultures.
Mr Choi Jong-Hyun, the Korean Ambassador to Nigeria, noted that the event would further promote the bilateral relations existing between Nigeria and Korea, as the two countries are "blessed with rich cultures, landscapes and manpower''.
Also speaking, Mr Suh Jeong Sun, the Director of Korean Cultural Centre, said that the objective of the poetry feast was to support linguistic diversity through poetic expression.
The Association of Nigeria Authors (ANA) on Oct. 15 last year inaugurated the "100,000 Poets for Change Initiative'' to stimulate the reading habit among children in Kuje Area Council.
The association's President, Mr Eriata Oribhabor, said that the initiative was particularly aimed at promoting upcoming poets and artists in the area council.
"We expect to enhance literary activities in the area by improving on the reading culture as well as the number of change agents in this locality and beyond.
"More importantly, we shall see a new set of people that sees beyond the `run of the mill' approach to issues that largely characterised our everyday life in Nigeria,'' he said, adding: "We are for positive change.''
Oribhabor said that the programme was aimed at supporting and working for the country's peace and sustainability by using poetry and similar instruments.
"Change is constant but the right change, which we envisage, is relative and it is a recurring challenge.
"In its relativeness, we can see and feel the right changes whenever we encounter one.
"We can do it by doing it right at all times. Once we are conscious of this, we will continuously impact on our immediate environment positively irrespective of whatever we engage in,'' he said.
Oribhabor added: "What we are talking about is poets for change, musicians for change, farmers for change, engineers for change, builders for change, artists for change and painters for change, among others.
"We are reaching out to everyone for the production of change agents in all strata of life for the betterment of our nation's body polity.
"We cherish the burden of being mirrors of our respective societies.
"We are all for positive change and will continue to fly the flag for change wherever the opportunity beckons," he said.
Oribhabor then pledged that a more elaborate 100,000 Poets for Change event would be organized this year.
He said that the 100,000 Poets for Change Initiative was aimed at mobilising "great minds" to render support for nation-building efforts, "which our children will gladly build upon''.
He said that the 100,000 Poets for Change organisation was co-founded in the US by Michael Rothenberg II and Terri Carrion.
All the same, literary experts argue that tangible efforts should be made to rekindle the people's interest in poetry, saying that poetry is globally recognised as a tool of intellectual development.
"Most of the world's renowned philosophers are great poets; great thinkers and great strategists," some of the experts add.
Agbeja wites for the News Agency of Nigeria (NAN)
Gabriel Agbeja
An Open Letter To FCT Minister, Chief Nyesom Wike
Dear Hon Minister,
First, a disclosure. You may not know me but we have met on two occasions in the house of our mutual respected Oga, first as a minister of state and second as a Governor, but l doubt if you can recognise me now. I am one of your admirers and critics.
As a two-term Governor of Rivers State, you did well in terms of infrastructure, for which l often commend you. I, however, sometimes disagree with you, particularly what l consider your streaks of high-handedness against those who disagreed with you politically.
I am writing this letter, with the hope that Don would send it to you, after watching your media interview with particular reference to your protégé and successor, Governor Siminalayi Fubara, a guy l have never met. No doubt, he would not have emerged as governor without your imprimatur. I do not have the details of your disagreement, and I am not even interested. What I am interested in is you to rise above the alleged offence.
Take a deep breath and have an introspective view of your political trajectory since 1999.
1999-2007: Obio/Akpor LGA Chairman
2007-2011: Chief of Staff, Rivers State
2011-2015: Education Minister (State)
2015-2023: Governor, Rivers State
2023-till date: Minister of FCT
And you are just 55!
I stand to be corrected, nobody from Rivers State has been so politically favoured and blessed by God as you are, not that you are the most politically-savvy politician from the State but it is just the Grace of God. I plead with you, do not take such grace for granted.
As governor of Lagos State in 2010, Governor Babatunde Fashola told me something that has stuck with me till today, regarding power and leadership. There was a three-month old strike by doctors in Lagos over pay increase. I stepped in to mediate between the doctors and the state, which by the grace of God, l was able to pull through after extensive negotiations with the doctors, and the strike was called off to the relief of millions of Lagosians. In the course of the mediation, Fashola told me that some people asked him to fire all the doctors but he made this profound statement: "Restraint is a powerful tool in leadership; the fact that you have the power to do something but chose to look the other way." That statement has stuck with me till date. Why do you think American presidents, despite the temptation to press the nuclear button, when their interests are threatened, rather exercise restraint by refusing to go that route? It is leadership restraint.
Permit me to recall a story which you yourself regaled your audience with at the 70th birthday reception you held in honour of Dr Peter Odili. You said that when you wanted to contest for the Chairmanship of Obio/Akpor Local Government Council in 1998, you approached Dr Odili, whom you were meeting for the first time and sought his support. He obliged by giving you his support, and according to you, he gave you the first financial support towards your ambition, even when he himself was campaigning to run for the governorship of Rivers State. You became the chairman, and when you wanted to go for a second tenure, some political actors removed your name, and according to you, you ran to Dr Odili who was then the governor and he saved your political career by reinstating your name.
Fast forward to when you completed your tenure as the chairman of the local government, when your erstwhile friend, Rotimi Amaechi, who just became the governor, appointed you his Chief of Staff and that administration commenced a process to humiliate Dr Odili by setting up the Rivers State Truth and Reconciliation Commission, where your benefactor, Odili was the target and was put in the witness box.
Later when cracks began to emerge in your relationship with your boss, Amaechi, you ran back to your benefactor, Dr Odili to apologise for how your administration humiliated him. As a large-hearted person, he forgave you, and that began a wonderful relationship till date. Why am l making references to these incidents? If Dr Odili could forgive you and took you back, why can you not also forgive your political offenders, including Fubara, particularly since God has been so good to you?
Anyone who has traversed Ada George Road, Port Harcourt and seen the humongous, palatial estate you reside in, that takes a substantial part of that road, would know that you are not lacking materially. Coupled with that, you are a Minister in the current government and your wonderful wife is a judge. What else does any human being want?
My brother, please calm down, and let go of your ego and learn from history. Who would have thought that a whole General Shehu Yar'Adua (rtd) could die like a chicken inside prison; who would have imagined that a whole Bashorun MKO Abiola, the then richest man in Africa could spend five years in detention and die in custody, despite his international connections; who would have imagined that Major Hamza Al-Mustapher, the de facto Head of State during the junta of General Sanni Abacha, a man even Generals genuflected for, would spend 14 years in prison? Please, pause and think. This life is ephemeral. As the book of Ecclesiastes 1 states: life is vanity.
In Oyo State, there used to be the strong man of Ibadan politics, Lamidi Adedibu but his house in Molete, Ibadan is now desolate after his death. Adedibu was law as far as Ibadan politics was concerned. He was feared by all political actors across the nation. Before him, there was Busari Adelakun, otherwise known as "Eruobodo" in Ibadan politics. They have all been consigned to the dustbin of history. Learn from these because whether you like it or not, you would also pass away one day like all mortals.
God has been so good to you. Though I do not have the details of your feud with Fubara, you claim he is an ingrate, but this same "ingrate" took bullets for you as your Accountant-General when the EFCC was investigating your government. If you did not have confidence in him, you would not have put him forward to succeed you. Please, rise above political offences and be a leader. May it not be counted against you that since 1999, your successor would be the first governor of Rivers State to be impeached. No garland for such feat. It would be a pyrrhic victory and your new political masters in Abuja would even be wary of you. You are new to Bola Tinubu's school of politics. Do not get carried away.
May God guide you right.
By: Richard Akinnola
Abbas Recommends Privatisation Of Nigeria's Refineries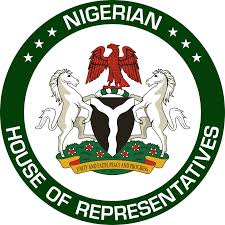 Speaker of the House of Representatives, Rep. Tajudeen Abbas, has recommended the privatisation of oil refineries in the country to enable them function optimally.
Abbas gave the recommendation yesterday, while receiving the management of NNPCL led by the Group Managing Director, (GMD), Mr Mele Kyari in Abuja.
He described the state of refineries over the years as shameful, adding so much money was being spent on workers as salaries and allowances for doing very little.
"There is need to make these refineries have multi -dimensional uses, if there is no crude oil, are there other activities that can make the workers to be active so that why they earn is deserved? I need you and your management to look at how we can turn around these decades of losses.
"One way to do so is to find a way to privatise these refineries; we have spent so much money and time deceiving ourselves that some businesses can be run by government.
"In the case of the refineries, we have now realised that some sectors of NNPC business can only be handled by the private sector and our refineries are one of those.
"The inadequacies will become manifest as soon as Dangote refinery comes on board because the competition will be there and inefficiencies of the refineries will become more naked.
"I want you to put it as part of your cardinal objectives; let us find ways to privatise our refineries so that they can be active ,so that in the near future, they will be able to compete with new refineries that will come up," he said.
Abbas said that the NNPCL is central to the economic development of Nigeria, pledging the commitment of the House of Representatives to supporting the company to succeed.
According to him ,the House is concerned about the high rate of oil theft as it is draining revenue, affecting forex availability and causing inflation in the country.
The speaker said that the House had inaugurated a special committee on oil theft,to interface with stakeholders with a view to addressing oil theft in the country.
Earlier, Kyari said that all refineries would become fully operational and Nigeria would become a net exporter of petroleum products by the end of 2024.
He noted that subsidy was responsible for poor activities at government-owned refineries over the years ,saying that the removal of subsidy was already attracting a lot of private sector investments.
"I can confirm to you that by the end of December latest, we will start the Port Harcourt Refinery; early in the first quarter of 2024, we will start the Warri Refinery and by the end of 2024, Kaduna Refinery will come into operation.
"This is the commitment we are giving today and you can hold us accountable on this.
"In 2024, many initiatives, including the rehabilitation of our refineries, and also the efforts of small- scale refiners, and the coming of the Dangote Refinery, will make Nigeria a net exporter of petroleum products.
"We will no longer be talking about fuel importation by the end 2024, I am very optimistic that this will crystalise," he said.
Kyari said that it was not the practice of the company to publish its financial statements some years back , but that the practice had changed, and all the company's accounts from 2018 till date were now in the public space.
Kyari put the expected government revenue from the company by the end of 2023 at N4.5 trillion, saying that NNPCL was returning value to shareholders in line with the objectives of the Petroleum Industry Act.
Kyari said that the company had a robust supply plan assuring that there would be no shortage of fuel over the Christmas season and beyond ,and that no one could hold the country to ransom.
FAAC: FG, States, LGs Share N906.96bn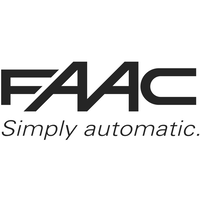 The Federation Account Allocation Committee says it shared N906.96billionn among the three tiers of government for October 2023.
FAAC disclosed this in a communiqué issued at the end of its latest meeting on Wednesday.
According to a statement by the Director, Press and Public Relations, Ministry of Finance, Stephen Kilebi, on Wednesday, the total figure shared for October was a slight increase of N3.48billionn compared to the N903.48billionn shared in September 2023, recovering from a decrease recorded in the previous month.
The total amount included gross statutory revenue, Value Added Tax, Augmentations from Forex and Non-oil Mineral Revenue, and electronic money transfer levy, among others.
The communique disclosed that although a gross total of N1.35trillion was generated, only N906.955billion was shared to the three tiers of government as Federation Allocation for October 2023.
The total revenue distributed for October 2023, was drawn from Statutory Revenue of N305.070 billion, VAT of N323.446billion, EMTL of N15.552billionn, Exchange Difference of N202.887billionn and Augmentation of N60.000billionn, bringing the total distributable amount for the month to N906.955billion.
From the total revenue from Gross Statutory Revenue, Value Added Tax, Electronic Money Transfer Levy, Exchange Difference, and Augmentation of N60bn, the Federal Government received N323.355bn, the States received N307.717bn, the Local Government Councils got N225.209bn, while the Oil Producing States received N50.674bnas Derivation, (13% of Mineral Revenue).
The Communique stated that "the Federation Account Allocation Committee at the end of the meeting indicated that the Gross Revenue available from the Value Added Tax for October 2023, was N347.343bn, which was an increase from the N303.550bn distributed in the preceding month, increasing to N43.793bn.
"From that amount, the sum of N10.894 billion was allocated for Cost of Collection and the sum of N10.003 billion was given for Transfers, Intervention, and Refunds. The remaining sum of N323.446 billion was distributed to the three tiers of government of which the Federal Government got N48.517 billion, the States received N161.723 billion, and Local Government Councils got N113.206 billion.
"Accordingly, the Gross Statutory Revenue of N660.090 billion received in the month was lower than the sum of N1,014.953tn received in the previous month of September 2023 by N354.863bn. From that amount, the sum of N38.942bn was allocated for the Cost of Collection and a total sum of N316.078bn for Transfers, Intervention, and Refunds. The remaining balance of N305.070bn was distributed as follows to the three tiers of government: Federal Government was allocated the sum of N147.574bn, States got N74.852bn, LGCs got N57.707bn, and Oil Derivation (13% Mineral Revenue) got N24.937bn.
"Also, the sum of N16.199bn from the Electronic Money Transfer Levy was distributed to the three tiers of government as follows: the Federal Government received N2.333bn, States got N7.776bn, Local Government Councils received N5.443bn and N0.647bn allocated for Cost of Collection.
"The Communique disclosed N262.887bn from Exchange Difference, which was shared as follows: Federal Government received N93.323bn, the States got N47.334bn, the sum of N36.493 billion allocated to Local Government Councils, and N25.737bn given to Derivation (13% of Mineral Revenue) while the sum of N60.000bn was for Transfers, Intervention and Refunds.
"It disclosed that N60.000bn Augmentation was shared as follows: the Federal Government got N31.608bn, the States received N16.032bn, while LGCs got the sum of N12.360bn."
Also, the balance in the Excess Crude Account stayed at $473,754.57 as of November 22, 2023.
FAAC revealed that N50.674bn was given for the cost of collection, and N386.081bn was allocated for Transfers Intervention and Refunds.
Petroleum Profit Tax, Import Duty, VAT, Customs External tariff, and EMTL increased significantly.
However, Excise Duties, Oil and Gas Royalties, and Companies Income Tax recorded a decrease.