Plot To Stop Jonathan … Misfortune Unites IBB, Atiku, Others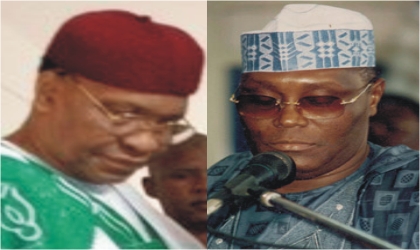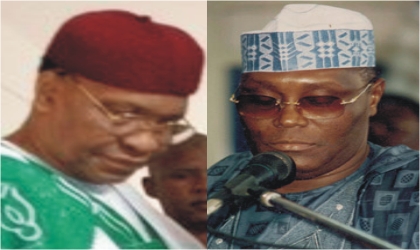 United by the misfortune of the unfortunate and painful death of President Umaru Musa Yar'Adua last month, the disturbing increase in approval of rating and public support for his successor, President Goodluck Jonathan and the North's fear of losing the presidency to the South specifically, the long neglected Niger Delta region, by 2011, strange political bed-fellows are set for battle – a battle against the incomprehensibility of a Supreme Being, known to Islam as Allah and to Christianity as Almighty God.
Apparently dazed by the strange turn of political events and the high prospects for a Niger Delta presidency, former military President Ibrahim Badamosi Babangida (IBB), former Vice President Atiku Abubakar, one-time Finance Minister and many times presidential aspirant, Mallam Adamu Ciroma and 12 other Northern political top notchers last week met at the Abuja residence of Atiku.
That meeting was followed by another Saturday, and in attendance were five representatives from each of the three northern zones, North-East, North Central and North-West, with Babangida, Atiku and Ciroma, as arrow-heads.
The arguments against the perceived possibility of a Jonathan presidency come 2011 did not change; that Yar'Adua should have spent not more than two terms of eight years, if he had lived to indicate such interest, because the North earned the 8-year period by simply allowing former President Olusegun Obasanjo, the same number of years on behalf of the South.
That, according to them, was informed by a gentle man's agreement which voluntarily ceded the presidency to the South, specifically to Obasanjo, after the death in prison of Chief Moshood Abiola, presumed winner of the June 12, 1993 presidential elections and the need to pacify the grieving South-West.
Laughable, but so sacrosanct is that agreement, in their estimation that they would do anything and everything to ensure that the North reclaims its prized heritage, a property they have owned for most of the nearly 50-year-post independence history of the forced federation of Nigeria.
Expectedly, the annually recycled Northern political big-wigs intend to carry their disapproval to everywhere including the National Working Committee, (NWC) and then the National Executive Committee (NEC) of the Ruling Peoples Democratic Party, PDP, of which serving President Goodluck Jonathan is leader, as of right.
In all these however, Jonathan is not known to have voiced interest in contesting the 2011 national elections on the PDP platform or on any other party's for that matter. In fact, early last month, he ordered the arrest of some over-zealous supporters, who by themselves, and without his consent posted giant-size posters at strategic places in Abuja, and which urged Jonathan to contest the 2011 presidential elections.
If anything, Jonathan's known public comments on whether or not he would play a key role in 2011 came on the heels of his historic visit to Washington, seat of the American political power, in his days as Acting President.
Then, Jonathan had told probing news hounds that he had three basic options: To pair-up with a sellable presidential candidate as vice; Return to Bayelsa after the end of the Yar'Adua/Jonathan joint ticket and eventual presidency; or contest the 2011 presidential elections as the Nigerian Constitution entitles him to do.
Not once has Jonathan been heard to say openly that he would wish to hang-on to power longer than 2011, as did Babangida and the many other Military Heads of State from the Northern part of Nigeria, who among themselves ruled Nigeria uptill Obasanjo's brief emergence after the death of Murtala and in 1999 re-appearing as an obvious Northern choice, apparently as compensation for his role in installing former President Shehu Shagari, instead of his kinsman Chief Obafemi Awolowo.
Former Ogun State Governor, Aremu Segun Osoba alluded to that fact last Friday during the executive session of the just concluded All Nigerian Editors' Conference (ANEC) convoked by the Nigerian Guild of Editors in Port Harcourt, when while advising Rivers Governor Chibuike Amaechi, of the need to be discrete with official documents, Aremu Osoba shocked the conference with the information of how Obasanjo sought clearance from NPN candidate Shagari, on the choice of Supreme Court Justices to hear the election petition brought against Shagari's 1979 Presidential victory by Awolowo. Twenty years later in 1999, the outcome of the presidential elections showed Obasanjo a little more of a Northern candidate, than a southern, without a political home base.
Even so, in 2003, Obasanjo was not given automatic re-election ticket, even in the face of the now contentious gentleman's agreement of eight-year rotation between the North and South. Instead, as is required democratically, several others, including ambitious Northern elements contested the party primaries before the incumbent won re-election. Those who contested against Obasanjo did so because it was their constitutional right, so to do.
But today, Jonathan is being blackmailed with a rotational arrangement which had never, did not and probably would never have taken into account, the many fears of the Niger Delta, against which the Wilinks Commission warned long before independence in 1960.
Were the PDP rotation allowed to hold water, this would surely be the scenario. South-West, eight years 1999-2007, North-West, 2007-2015; South-East, 2015-2023, North-East, 2023-2031, South-South-2031-2039 and North-Central 2039-2047, a period of 48 years. The implication will be that in addition to the nearly 50 years of denial of political space to aspire to the highest political office in the land, the South-South geo-political zone would have waited 82 long years, but for the intervention of the Supreme Being known to the South-South as Ayiba, Tamuno, Chi, Abasi, Kiniyanabo Bari and Chinbo Boroma, among others. Strangely, it was that same God that unilaterally reduced Jonathan's three known pre-president options for 2011, to only two, thus, erasing completely, the likelihood of he pairing-up with any 'mega' Northern candidate as running-mate, an arrangement which top politicians like Babangida, Atiku and Ciroma would have treasured and yet seek  second term as of constitutional right.
But I have a worry. The Nigerian Constitution clearly states that oil bearing states should be granted derivation of not more than 50 per cent.  This clearly means that 50 per cent derivation to the Niger Delta would still have been constitutional. But regaling in the euphoria of being a super majority, the Hausa/Fulani flock which predominantly people the North, along with other majority tribes considered only 13 percent after much sweat.
Their excuse, has well been that such huge allocation would ground other less-productive states of the federation and thus impracticable.  But today, the maximum of two terms of eight years is being pursued religiously as if oblivious of the fact that such would also ground many states desirous of a political  space, especially that of the South-South, with Jonathan merely as a vessel.
My Agony is that President Jonathan has yet to signify any intention of contesting in 2011, even if neither the PDP's phoney rotational agreement nor the Nigerian Constitution forbids him to, but the polity is already awash with unpopular protests grounded in ethno-religious permutations.
These should not deter Jonathan because everything, from Yar'Adua's protracted ill-health to Jonathan's ascendancy to executive power as President, is like the peace of God which passeth all understanding, and clearly reveals forces far greater than Jonathan, the North, South and indeed Nigeria. That is why he should not allow mortal political book makers to distract him, from doing the work, which providence has imposed on him in these trying times of Nigeria's existence.
Instead, Jonathan must seek to deliver on his inaugural promises within the short time at his disposal, particularly, those of improved, electric power supply, religious implementation of the post-amnesty package, the Niger Delta question and electoral reforms.  All others including the Presidency in 2011 will follow, if the same Supreme Being, the decider of all political conflicts, wills it so.
This is indeed not Jonathan's fight, but that of all-well-meaning Nigerians who, have for far too long waited patiently for divine intervention in the lives of men, Nigerians and Nigeria in particular.
With that, no amount of unity in misfortune as the reported gang-up of strange political big-wigs seems, can change the face of providence which appears to be beckoning on Jonathan, under-estimated from day one and never seen coming this far, to stand up and address our fluctuating fortunes as a rich nation with very poor people.
Again, RSG Begins Unveiling, Flag-Off Of Nine Key Projects, 'Morrow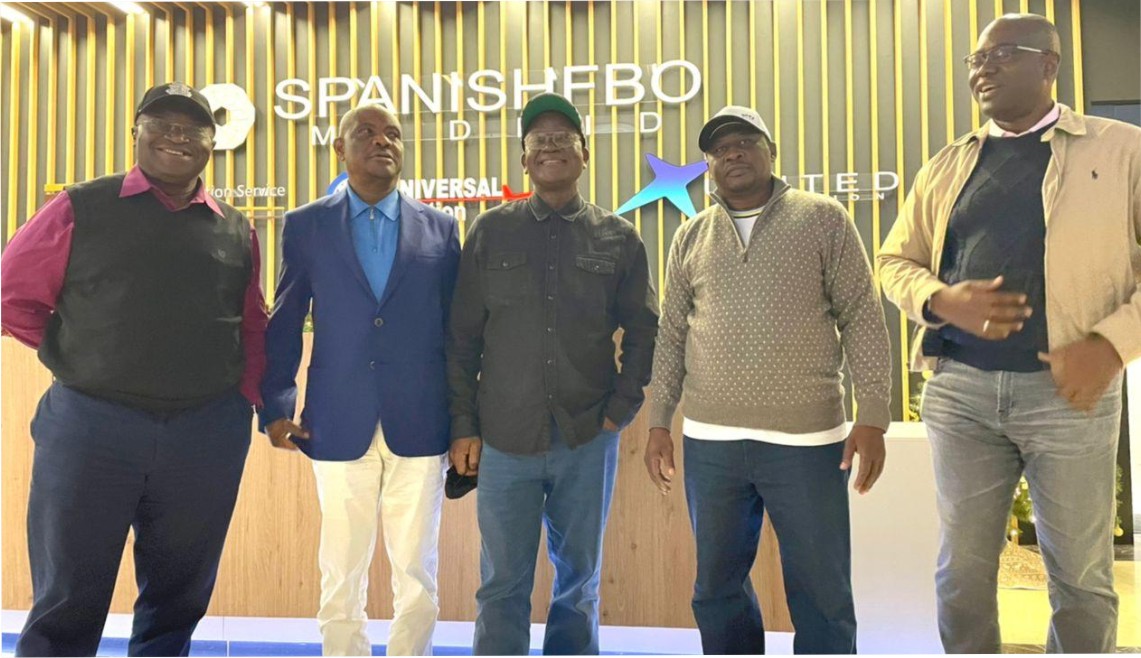 The Rivers State Government has rolled out the drums to herald another phase of official commissioning of key projects embarked upon by the Governor Nyesom Wike-led administration in the state.
A statement by the state government said that the process is in continuation of the commissioning and flag-off of projects by Governor Nyesom Wike.
It indicated that Rumuola flyover would be commissioned tomorrow, while the GRA flyover would be commissioned on Saturday.
The also stated that the government would commission the Ezimgbu Road on Monday, December 13, 2021; with another commissioning of Tombia Road Extension scheduled for Tuesday, December 14, 2021.
The statement said that the governor would commission the Safe Home, Borikiri, Port Harcourt on Wednesday, December 15; while on Thursday, December 16, 2021, the governor would commission the Odokwu internal roads.
Also, the governor would continue the flag-off of key infrastructure projects with Chokocho-Igbodo Road slated for Monday, December 20, 2021; Oyigbo-Okoloma Road on Wednesday, December 22, 2021; and Magistrates' Court Complex, Port Harcourt on Thursday, December 23, 2021.
Wike Justifies N7bn Libel Suit Against THISDAY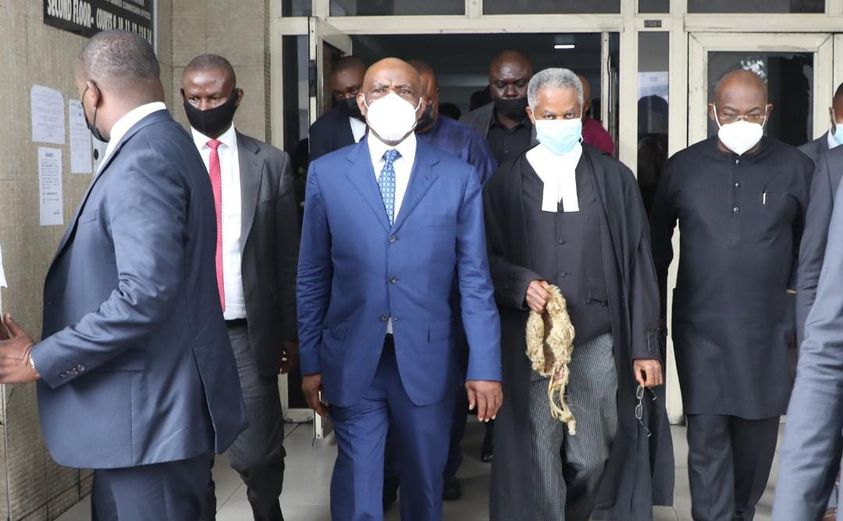 Rivers State Governor, Chief Nyesom Wike, yesterday, appeared before the state High Court in Port Harcourt, to testify as a witness in an N7billion libel suit against THISDAY Newspaper.
Wike said he was in court to seek justice and clear his name as a person from the malicious publication by THISDAY Newspaper, which portrayed him as deceitful, untrustworthy person, who exerts subterranean influences on judicial matters and over court sittings in Port Harcourt.
It would be recalled that Wike had in August, 2020, slammed a N7billion suit being damages for libel written and published in THISDAY's Tuesday, June 23, 2020 edition captioned, "With Wike, Obaseki Meets His PDP's Waterloo; Almost."
The defendants in the suit are THISDAY Newspapers Limited, Leaders and Company Limited, Davidson Iriekpan, Chuks Okocha and Adibe Emenyonu.
Wike, while testifying as witness in suit No. PHC/1505/CS/2020 before the court presided over by Justice A. Enebeli, asserted that the defendants maliciously and falsely portrayed him as an unreliable friend/person.
"When you say somebody cannot be trusted; that cannot be a fair comment. When you say somebody is influencing the Judiciary, that cannot be a fair comment", the governor said.
In his written statement on oath, Wike had stated that the defendants had accused him of influencing the decision of the court sitting in Port Harcourt that granted an injunction restraining Godwin Obaseki from participating in the primaries of Peoples Democratic Party (PDP) in Edo State in 2020.
He stated that the defendants maliciously accused him of undemocratically exerting influence on the primaries process of PDP in Edo State in aid of his ally, Omoregie Ogbeide-Ihama, who was the beneficiary of the court order restraining Obaseki from participating in the PDP primaries.
The governor, who told the court that he was not even aware of the aforementioned suit by Ogbeide-Ihama against Obaseki, said the publication was reckless, false and without regards for the truth.
According to him, contrary to well-known journalistic tradition and practices, the defendants did not investigate properly to ensure the information they relied on was accurate.
"They did not seek to verify the facts from me or in any manner oblige me with the opportunity to state my own side of the story before proceeding to make the false publication" the governor argued.
Wike stated that the defendants further denigrated him before the entire world as a fake democrat, who engages in meddling in the internal affairs of All Progressives Congress (APC) in order to get at his political foe, Chibuike Amaechi.
The governor explained that he was not a member of the APC and has had no hand in the internal crisis which has bedevilled the party both in Rivers State and all over Nigeria.
"By the letter of Messrs E.C. Ukala and Co., Solicitors, under the hand of Emmanuel C. Ukala, SAN, dated 23rd June, 2020, the defendants were given opportunity to retract, and recant the publication as well as to offer apology for the false publication but the defendants spurned the opportunity and ignored the letter completely."
The governor, while responding to claim by lawyer to the defendants, Turudu Ede, SAN, that the essence of the lawsuit was to intimidate and harass his clients, said the whole essence of the suit was to get justice and clear his name as a man of substantial character, honour and repute.
"The essence of the suit is to get justice since they (defendants) refused to retract the publication or apologise. So, I sued them to clear my name."
Speaking to journalists outside the court, one of the lawyers to Wike, Mr. Mark Agwu said his client was in court to seek legal redress.
"To challenge him as a person, it means you have made him untrustworthy, a deceit, a cheat, an influencer of the court, because the publication they made was that he had a role to play in influencing the outcome of that Federal High Court case. Nobody will take that lightly, and especially for a man who believes in the rule of law", Agwu added.
The court adjourned the matter for further hearing to 12th, 13th and 14th of January, 2022.
$130m Fraud: Rivers Sues Saipem SPA, Saipem Contracting Firm, Others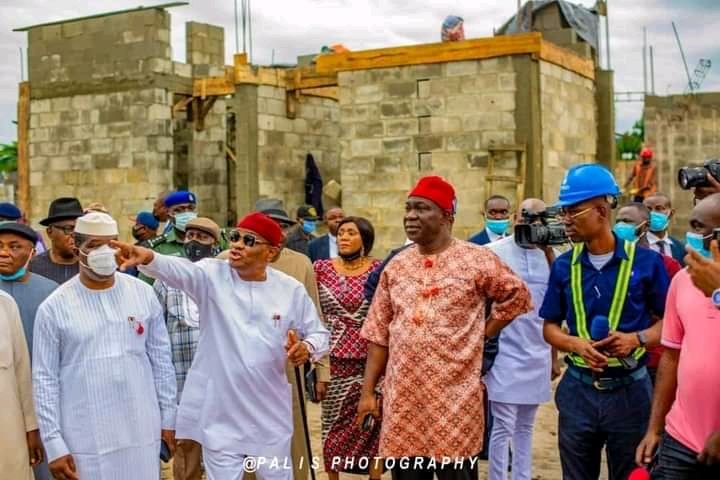 The Rivers State Government has charged two construction firms, Saipem SPA and Saipem Contracting Nigeria Ltd, to court over an alleged conspiracy to cheat and with intent to defraud the state of the sum of $130million, being advanced payment for the construction of the OCGT power plant in Port Harcourt.
In a 16-count criminal charge filed by the Director of Public Prosecution, C.F. Amadi for the Rivers State Attorney General, the state alleged that after collecting the said sum as advanced payment between 2011 and 2018, the defendants have not kept their obligation under the contract.
Others charged alongside the companies were Walter Peviana; Kelechi Sinteh Chinakwe; Giandomenico Zingali; Vitto Testaguzza and Davide Anelli, who are directors and officers of the companies.
The defendants are charged with various offences ranging from conspiracy, cheating and obtaining credit by false pretence, contrary to Section 518 (6) and (7) and punishable under Section 518 of the Criminal Code, Cap 37 Vol. 2 Laws of Rivers State of Nigeria, 1999, section 419A and punishable under Section 419 (A) (1) (b) of the Criminal Code, Cap 37 Vol. 2 Laws of Rivers State, amongst others.
Already, the Rivers State Government has issued a fiat to the law firm of Godwin Obla (SAN) to prosecute the matter before the state High court.
The defendants are equally charged for the offence of false Statements by Officials of Companies contrary to and punishable under Section 436 (b).
The prosecution specifically accused the defendants of obtaining credit of $130million by false pretences or other fraud contrary to Section 419A and punishable under Section 419 (A) (1) (b); obtaining credit of $20,467,942.00 by false pretences or other fraud contrary to Section 419A and punishable under Section 419 (A) (1) (b), obtaining credit of N7,000,000,000.00 only by false pretences or other fraud contrary to Section 419A and punishable under Section 419 (A) (1) (b).
They are charged for obtaining credit of N318,640,173.54, by false pretences or other fraud contrary to Section 419A and punishable under Section 419 (A) (1) (b); attempt to cheat $97million contrary to Section 508 and punishable under Section 509; attempt to cheat $15million contrary to Section 508 and punishable under Section 509; conspiracy to receive a credit of $97million by false pretences contrary to Section 518 (6) and punishable under Section 518; cheating $11million contrary to Section 421 and punishable under Section 421; cheating contrary to Section 421 and punishable under Section 421; cheating N110, 097, 416.51 contrary to Section 421 and punishable under Section 421; cheating by collecting sums attributable to shared facilities already paid for in AFAM Phase I in AFAM Phase II contrary to Section 421 and punishable under Section 421.
Obtaining N20, 467, 942 contrary to Section 421 and punishable under Section 421; obtaining credit of $60,168,936.00 by false pretences or other fraud, contrary to Section 419A and punishable under Section 419 (A) (1) (b); obtaining credit of $1,512,034.00 by false pretences or other fraud contrary to Section 419A and punishable under Section 419 (A) (1) (b) all of the Criminal Code Law of Rivers State, Cap 37 Vol. 2 Laws of Rivers State of Nigeria 1999.
According to the Proof of Evidence attached to the charge and the statement made by the Head, Power Generation/Mechanical of the Rivers State Ministry of Power, one Mr Temple Azunda M., the facts constituting the case in hand are as follows:
Saipem SPA and Saipem Contracting Nigeria Limited and other officers of the duo, herein the Defendants, are Italian companies which services have been retained by the Rivers State Government, herein RSG, in several projects, prominent amongst which is the AFAM Phase II Power Plant Project.
By an initial tripartite agreement made on the January 20, 2010, the RSG under the auspices of the Rivers State Ministry of Power entered a contract with Saipem Contracting Nigeria Limited, Saipem SPA for the construction of the OGCT power plant in Port Harcourt at a total cost of $119million consequent upon which the Rivers State Government made advance payments, in instalments, to Saipem Contracting Nigeria Ltd and Saipem SPA amounting in total to a sum of $130million in all which the Defendants have acknowledged receipt of.
The Defendants were to be given an initial mobilization of 20per cent of the total contract sum which the RSG paid.
It was part of the initial agreement – and indeed a condition sine qua non – that, to access the 2nd tranche of payment of 25per cent from the Rivers State Government, the Defendants would mandatorily have installed the Gas Turbine into the foundations as referenced in ATTACHMENT 1 to VO 007 which states that:
CONTRACTOR shall be entitled to a payment corresponding to 20per cent of the VO No. 007 LS PRICE upon mobilisation to site and commencement of bush clearing activities at SITE.
Upon commencement of bush clearing activities at the site, the contractor shall issue the invoice relevant to the above payment and the owner shall pay such invoice within 14 days from its issuance.
The parties agree that no deduction for recovery of advance payment shall apply on the payment due to the contractor for invoices issued by the contractor in accordance with this paragraph.