Paddling To Make A Living – Rolly Ibigoni
A seventeen year old girl, student of Senior Secondary Two (SS.2), Government Girls Secondary School, Finima, Bonny in the Bonny Local Government Area of Rivers State (OLGA), Miss Rolly Ibigoni, rvealed to this writer that she meets up her requirements selling pure water. I met Miss Rolly Ibigoni at the Bonny beach in Bonny Town boarding a small canoe she loaded with bags of Iced pure water.
I became inquisitive and I asked her what she was doing with twenty bags of Iced pure water.
She quickly told me a brief history of her family.
Hear her, "we are six from my parents and I am the third child. My father worked with the Nigerian Ports Authority, now retired. My mum sells garri to make ends meet, nothing comes out of it. My elder brother is a welder, my direct sister, immediate senior makes phone calls, a business that yields no fruit in Bonny
Truly my parents are poor. They find it very difficult to feed us and also cloth us. It has not been easy. I sell pure water to buy my books and meet up with my other requirements.
I contribute to the house keeping, that is I feed the family (my parents, brothers and sisters) with the gains I make from pure water.
I am very grateful to God, Miss Rolly Ibigoni said, I bought a deep freezer fridge with proceeds from the pure water money.
My pure water selling is unique because, I sell more of my pure water in the fishing port.
I load my hired canoe with more than twenty bags of Iced pure water and paddle to the fishing ports.
Each bag of pure water costs three hundred naira and they are happy to buy because drinking water is difficult to come by in the fishing port. No fridge to cool their water.
There is no electricity in the fishing port. Some of the pure water come out blocked, that is why they are happy to buy.
I sell up to ten thousand naira (10,000) in a day.
She reiterated the need for youths to be wise.
My parents are proud of me, she revealed, but my elder sister is jealous of me surprised of my success.
Almost in tears, Rolly Ibigoni lamented that canoe paddling is very stressful and strenuous. I do it because I want to forge ahead in life and there is dignity in labour. I deprived myself of so many good things of life because I know what I want.
I have started saving for my university education.
The Lord will see me through because I have never seen the Lord disappointing. My trust, hope and faith is on him. I thank the Lord for his mercies towards me, she concluded.
Miss Rolly Ibigoni is a rare gem, humble in nature, soft spoken and very respectful.
I wish her the best in her life's struggles. May her endeavours materialise in Jesus Name, Amen.
Julie Jumbo
Women And Artificial Beauty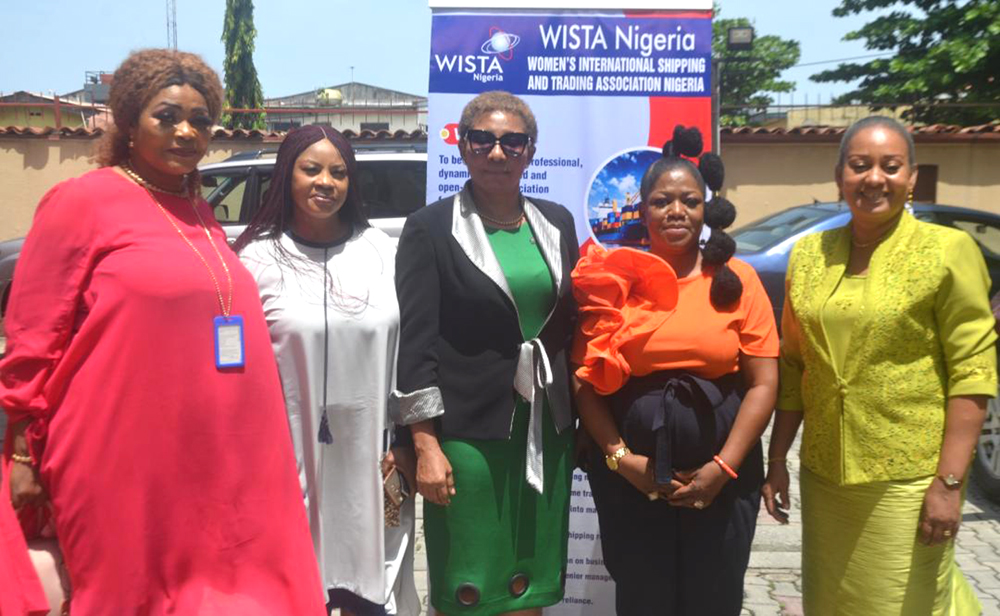 Looking good is some women's business.  Looking beautiful for some persons is more important than food. Some prefer to appear trendy instead of attending to household pressure.
Beauty, they say, is in the eye of the beholder. Every woman by creature is beautiful but some persons feel that the way they were created is not enough. They feel that perhaps the creator should have added more features to their physique.
Artificial beauty did not start today, it has been there as far as man exists.  From time to time, there has been one form of additional make-up or the other that women especially, must add to their natural look.
When you look at some of our elders, especially women, you notice certain drills or symbols (tattoo) on their skins, mostly on their hands and legs, in form of designs with dark prints. That is a form of artificial beauty. These days, some young ones still use such to beautify themselves.
It is not only women that are involved in artificial beauty, some young men also have likeness for it.  It is common nowadays to see younger male folks spend money to pierce their ears to wear earrings.  They also style their hairs in various forms to appear like women so as to look more handsome. This, no doubt, costs them more money than being in their natural look.
Every generation grows with it's own new systems, items, styles of artificial beauty.  Before now, African women generally and Nigeria in particular had their hair in natural form.
As civilisation and westernisation continued, Nigerian women started copying, for instance, perming of their hair to look like the white women.  They started using western-produced chemicals (relaxers) to make their hairs look sleepy and smoother.
Nigerian women used to plait their hair with black thread or go with their hair well cut at low level. In terms of weaving, it was without attachment. The issue of women weaving hair with attachment came with civilisation. That is also a form of make-up.
The quest for extra beauty aside the way women were created has been from one generation to another.
Two or three decades ago, ladies used mascaras to darken and thicken their eyelashes.  But in this 21st century, another system has evolved.  Fixing of artificial eyelashes has become the order of the day.
In that case, it becomes difficult for them to scratch their eyes incase of any itches. Some of their eyes turn reddish because of the touch.
There was a lady who was fixing her eyelashes in a salon, unfortunately, she got a phone call that her mother was late. As she started crying, it was difficult for her to clean the tears that were flowing down her cheeks.
The reason was for fear of the eye lashes falling off while cleaning the tears off her eyes.
One funny thing about fixing of artificial eyelashes is that some persons cannot close their eyes properly.  The beauty they have in mind before fixing is not really achieved as their look become something anybody cannot behold.  Both the shape of their eyes and facial outlook automatically change.  One begins to wonder if that is the beauty they are looking for.  Instead of looking beautiful, the reverse is the case.
As years go by, artificial beauty becomes more sophisticated in the society. The price and cost for looking more beautiful than women were created naturally becomes higher than their natural look.
The cosmetic industry becomes one of the most viable industries worldwide because some women desire artificial beauty.  Some engage in cosmetic surgery to alter any part of their body which does not give them pleasure especially the fatty parts.  Some go for surgery to make their slacked breasts to return to their original shapes as well as those with big tummies.
It is interesting to note that currently, Nigerian ladies have started to give preference to their natural hair and this is attracting a lot of admiration for them. Many prefer that natural look with low cuts. With that, the cost of maintaining the hair by ladies is reduced.
I think this is commendable as it will save the women from the negative effect of chemical used in manufacturing hair relaxers.
It  is also common to see ladies on  low cut hairs that are either light complexion, red and other funny colours.
People have been addicted to artificial beauty to the extent that they insert certain substances into their bodies to make them become more robust and attractive to their admirers.
I don't understand why we should be crazy about adding more to our natural look.  Every woman wants to look attractive in a packaged manner without recognising the implications of artificial beauty and make-up.
In fact, women's quest for beauty has taken different dimension as they tend to appear trendy at home, in offices and as they go about their businesses.  That is just to feel belonged and achieve self-esteem.
I recall a few years back, my pastor who trained as an engineer advised women against the use of lipstick.  He said that one of the chemical components of lipstick is lead and that it is dangerous to humans. Many women may not understand the reality of what he said until it manifests.
I think those who are naturally beautiful should not go for artificial make-ups. They should be satisfied with the work of their creator.  Women should not continue to paint their faces to look like masquerades and should not lose value due to artificial beauty.
It may interest you to know that persons who apply make-ups excessively are mocked instead of being admired.  Make-ups can be applied lightly.
Fixing of nails is another business. After fixing nails, some women find it difficult to perform house cores. Washing their personal belongings becomes a problem. The artificial nails become so long and sophisticated to the extent that the bearer cannot handle objects properly. Those in that habit also find it difficult to eat food with the fingers.
There are people who feel they should have been born in certain colour but when the reverse is the case, they seek artificial make-up.  Use of skin-toning cream and soap becomes the option for artificial beauty, to the extent that the users start having dark spots on the skin. Blisters occur on their faces and legs.
Unfortunately, this is an era when there are different kinds of cancer affecting women especially.  It becomes difficult to identify the kind of make-up that can be cancerous.
It is high time people stopped following trend to the detriment of their health.
Ladies should not present themselves as laughing stock with unnecessary make-up as they can still be cherished in their natural outlook.
By: Eunice Choko-Kayode
26% Nursing Mothers Practice Exclusive Breastfeeding In Rivers-UNICEF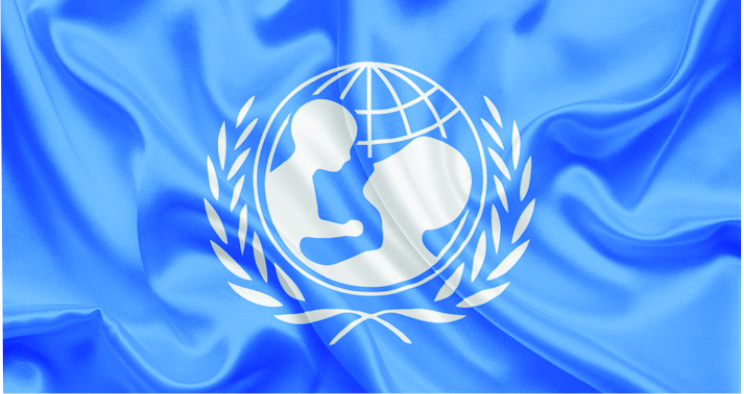 The United Nations Children Fund (UNICEF) has put the percentage of nursing mothers practicing exclusive breast feeding in Rivers State at 26percent.
The organisation said this at a one-day multi-zonal media Dialogue on Dissemination of Multiple Indicator Cluster Survey (MICS) 2021 Report organised by UNICEF incollaboration with the Broadcasting Corporation of Abia State (BCA) in Port Harcourt.
The organisation similarly scored Ebonyi State high on immunisation coverage.
It put the national percentage for exclusive breastfeeding at 34percent,South-South 22.2percent, South-East 20.3percent and North-Central 38 .5percent.
On immunisation, UNICEF said Ebonyi State had the smallest proportion of children not immunised, while Sokoto State had the highest in the country.
On maternal health, UNICEF put the percentage for South-South at 63.7percent; South-East 94.8percent; and North-Central 59.3percent.
For infant and young child feeding,the organisation put North Central at 36.8percent,South-South 37.2percent,South-East 43.8percent and national average at 34.4percent.
Declaring the event open, Communication Officer of UNICEF, Enugu, Dr Ijeoma Onuoha-Ogwe, said the objective of the dialogue was to identify media network in the FoS, sensitise to frame and highlight the health and nutritional impacts of the MiCs 2021 report on the future of children and women in the zone.
She said it was also meant to galvanise journalists and media practitioners in the South-South, South-East and North-Central to unify with governments and persons in positions to take favourable actions for the children's wellbeing to make more visible the plight of children.
"Media is called to action and commitment garnered for increased reportage of situation of children", she said.
Also speaking, Dr.EgheAbe, said infant and maternal mortalities were likely to reduce with increased awareness.
He said it behooves on the media to spread the campaign on why mothers should exclusively breastfeed their babies, at least, for the first six months of birth.
On her part, Mrs Maureen ZubieOkolo, said the MiCS has strengthenednational statistics and provided reliable data on immunisation coverage.
While saying that the survey covers the 36 states,she called for multi-stakeholders' involvement to promote the value of the MiCS.
Rivers State Chairman of the Nigeria Union of Journalist (NUJ), Mr Job Stanley Job, urged journalists not to only report political events but other areas that can benefit the society.
A communique made available to newsmen at the end of the event called for more media sensitisation on the importance of policies that would promote the well-being of children and mothers.
By: John Bibor & Tiete Preye Uroupa
Former EDU President Set For Traditional Elders Outing
All the roads would on Tuesday, December 27,2022 and Wednesday, December 28, 2022 lead to Elu Ohafia Community in Ohafia Local Government Area of Abia State, as members of Akajiaku Age Grade will roll out the drums to perform the Traditional Elders Outing ceremony (Igba Otaomu) in the community.
The colourful ceremony,which holds every two years,is celebrated with aplomb,pomp and pageantry.This year's celebration, holding on Tuesday, December 27, and Wednesday, December 28, 2022, promises to be special, as Akajiaku Age Grade takes the centre stage, with prominent sons and daughters of the community lining up for the great event.
Among the illustrious personalities to perform the traditional biennial ritual is a renowned Chartered Accountant and professional par excellence, Mr David Awa Emetu, who has put all machinery in place for the ceremony.
Enyiebi,as he is fondly called by loved ones, friends and well-wishers, currently resides in Rivers State,Oyigbo town to be specific, and was the immediate past President of Elu Development Union (EDU),Port Harcourt Branch, and has a highly flourishing accounting firm in Port Harcourt.
As President of EDU, Mr. Emetu brought his vast accounting prowess to bear in the discharge of his duties, and left the organisation better than he met it with a hefty balance sheet to show for it, among other endearing legacies.
If for nothing else, the former President did not allow EDU to collapse on his laps,as the body has continued to wax stronger up till this day.
Mr. Emetu is happily married to Lady Akalua Awa Emetu and the union is blessed with five wonderful children including Chinenye, Favour, Chuka, Ugochi and Chioma.
Obviously, the Igba Otaomu ceremony this year, holds quite a lot of significance for this distinguished accountant,as he has already rolled out invitation cards for the ceremony, beckoning on friends, associates and well-wishers to join him in the celebration.
In a way, it is a celebration of life of sorts,as the celebrants are literally initiated into the pantheon of extraordinary maturity, uncommon wisdom and of course, unprecedented accomplishments, that go with community service.
This is why only Age Grade members who attain a certain age in life after fulfilling all other requirements and obligations, are permitted and allowed to participate in this ritual, with distinguished certificates of honour presented to them at the end of the day.
And of course,Mr. Emetu has acquitted himself creditably in this wise. That is why he is not only grateful to God for keeping him alive to be part of the celebration but also providing him the good health, and wherewithal to carry on.
His is also different because in a sense, his beloved mother, Madam Nwanna Emetu Awa,who recently marked her 90th birthday, would be around him,as he rolls out the drums and the red carpet come December.
The first day of the event which commences from 7am,is the outing ceremony proper at Achi Achi Ohafia, to showcase the project Akajiaku Age Grade has executed for the community, while the day two is the grand reception and visitation for the individual members.
Mr.David Awa Emetu, cerebral, kind, loving and hospitable, is indeed, a jolly good fellow. Expectedly, the cannons would sound and the music would blare for him,at Chief Emetu Awa Compound. The day two is expected to serve as the icing on the cake for the celebrants to receive gifts,wine,dine and dance with their friends and loved ones right in their homes.
By: Donatus Ebi