That PDP Zoning Plan …X-Ray Ciroma, Ekwueme, Obasanjo Angles
Embattled Peoples Democratic Party (PDP) Chairman, Chief Vincent Ogbulafor went ahead of himself, when early this year upon the declaration of then Vice President Goodluck Jonathan as Acting President, he fore-closed the possibility of a Southern President in 2011. None could tell then, if he meant it or was merely patronising his political benefactors in the North.
Apparently ignoring all other variables like the fate of the then ailing President, Yar'Adua, the constitutional right of Jonathan to aspire to any political height in the land and the Nigerian peoples power to choose who governs them, Ogbulafor, with some seemingly seal of finality ruled that the presidency of Nigeria, under his party had been zoned to the Northern part of the country.
Armed with that assurance, many Northern elements have continued to repeat same refrain in such an annoying manner that makes one wonder why it should be so and whether they take into account the hopes and aspirations of other Nigerians. Apparently following same dangerous and divisive path, the highly respected one-time Minister for Finance and many times presidential candidate, Adamu Ciroma also stated emphatically that not only did the North voluntarily cede power to the South in 1999, but it also decided that the same power be returned to the north after Yar'Adua, who had been elected in 2007 for a single term of four years.
Coming from a political marksman and founding father of the PDP, one was tempted to believe Ciroma comments as the truth, not minding the many questions such arrangement raised and the doubt it created on many minds. The option was to sit by and brood until recently when one-time Vice President of Nigeria, Chief Alex Ekwueme and Yar'Adua's predecessor, Chief Olusegun Obasanjo publicly contradicted their Northern co-founder, Adamu Ciroma.
Ekwueme was direct in his denial of such zoning arrangement and challenged skeptics to point to any portion of either the PDP constitution or the 1999 Nigerian Constitution wherein such details could be found. If such agreement existed, Ekwueme argued, he should be one of many that ought to know, in view of his profile and pedigree.
President Obasanjo, on the other hand, queried the propriety of such arrangement which in his view tantamounts to counting chicks  of a hen before the eggs are hatched.
How for instance, can one give a presidential candidate, two terms of eight years, even before his  or her first election? If there was such zoning arrangement, why was he, Obasanjo, then an incumbent PDP president, not declared un-opposed but made to go through a gruelling party primary?
Obasanjo said the closest to the half-truth being fed the gullible voters is that the party, upon formation agreed to take into cognisance the various interests, hopes and fears of all in any general election , certainly not in a re-run.
Going by this, it is unthinkable how the various interests should merely be 'North' and 'South', an arrangement, condemned to history since the forced amalgamation of 1914. How, for instance should the PDP contemplate such arrangement, if it truly did, when, the constitution defines federal character differently?
This is why all the talk of zoning the presidency to the North must be done away with, because it falls flat in the face of constructive debate. Not only that, Nigeria is where she is today, backward, due largely to the level of corruption among past leaders of the forced union, and the absolute power which a section of the country enjoyed , over and above other interests, using the traditional hold on to power.
That being so, Nigeria aught to do away with the failed by familiar and venture more pro-active measures in search for alternative leadership, which Jonathan represents.
In fact, present day realities have shown clearly the hand of God in the affairs of the nation and should naturally teach those who play god in every political plan, that the all-knowing Supreme Being has a purpose for this country and her people , and that Jonathan is the vessel.
Perhaps, now is the time to state that those insisting that incumbent President Goodluck Jonathan should run in 2011 have a point  although, like the embattled PDP Chairman, Ogbulafor, they too, went ahead of themselves. The issue is not whether Jonathan has the right to contest or not because he does, the question is if he would want to.
If he would, Jonathan must not allow the vain talks over that non-verifiable zoning arrangement to deter him, because everything about the so-called rotational plan is flawed, insane, jaundiced and lacking in vital principles of equity, fairness and good conscience.
Besides, Jonathan must realise that the number of options he had while on a  visit to the United States of America (USA) as Acting President are now drastically reduced to just two, as would be found presently.
Then, he had the options of re-contesting as Vice President to a super candidate; returning to Bayelsa State as one -time acting president or facing the presidency.
As it is today, Jonathan should not be expected to be vice to any one having become President and Commander –in-Chief of the Armed Forces of Nigeria and that leaves him with two options, if service to the nation is what is on his mind, 'run for the president' in 2011- period.
However, Jonathan must not let such political thoughts distract him from doing the job providence has elected him to do at this trying moment.
Here's where I do agree with the Ijaw National Congress (INC) which recently advised Jonathan to forget 2011, for now". This is so because victory in a presidential election depends on many variables which include positive achievements made by an incumbent.
That is why it is laughable that a political party could give two-terms of eight years to a candidate even before servicing out a first in the name of zoning.
My Agony is that even those that Nigerians should depend upon to correct such miscalculations are buying the mombo jumbo.
Methinks Jonathan appears ready and able to do right, having felt that pain of deprivation and so should do well today and contest the presidential election in 2011.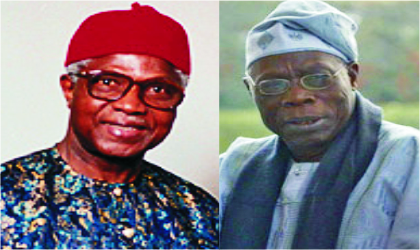 Again, RSG Begins Unveiling, Flag-Off Of Nine Key Projects, 'Morrow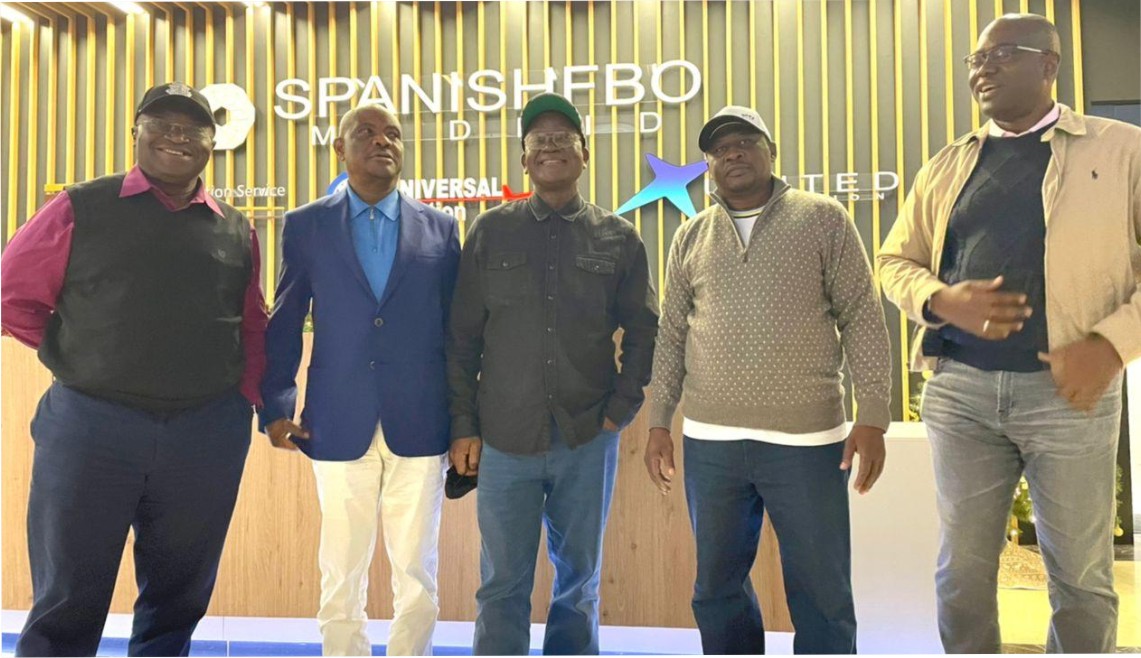 The Rivers State Government has rolled out the drums to herald another phase of official commissioning of key projects embarked upon by the Governor Nyesom Wike-led administration in the state.
A statement by the state government said that the process is in continuation of the commissioning and flag-off of projects by Governor Nyesom Wike.
It indicated that Rumuola flyover would be commissioned tomorrow, while the GRA flyover would be commissioned on Saturday.
The also stated that the government would commission the Ezimgbu Road on Monday, December 13, 2021; with another commissioning of Tombia Road Extension scheduled for Tuesday, December 14, 2021.
The statement said that the governor would commission the Safe Home, Borikiri, Port Harcourt on Wednesday, December 15; while on Thursday, December 16, 2021, the governor would commission the Odokwu internal roads.
Also, the governor would continue the flag-off of key infrastructure projects with Chokocho-Igbodo Road slated for Monday, December 20, 2021; Oyigbo-Okoloma Road on Wednesday, December 22, 2021; and Magistrates' Court Complex, Port Harcourt on Thursday, December 23, 2021.
Wike Justifies N7bn Libel Suit Against THISDAY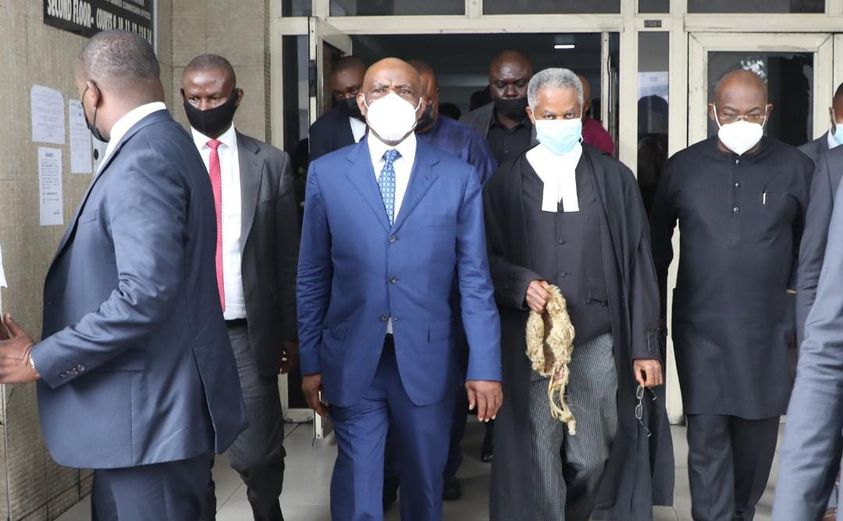 Rivers State Governor, Chief Nyesom Wike, yesterday, appeared before the state High Court in Port Harcourt, to testify as a witness in an N7billion libel suit against THISDAY Newspaper.
Wike said he was in court to seek justice and clear his name as a person from the malicious publication by THISDAY Newspaper, which portrayed him as deceitful, untrustworthy person, who exerts subterranean influences on judicial matters and over court sittings in Port Harcourt.
It would be recalled that Wike had in August, 2020, slammed a N7billion suit being damages for libel written and published in THISDAY's Tuesday, June 23, 2020 edition captioned, "With Wike, Obaseki Meets His PDP's Waterloo; Almost."
The defendants in the suit are THISDAY Newspapers Limited, Leaders and Company Limited, Davidson Iriekpan, Chuks Okocha and Adibe Emenyonu.
Wike, while testifying as witness in suit No. PHC/1505/CS/2020 before the court presided over by Justice A. Enebeli, asserted that the defendants maliciously and falsely portrayed him as an unreliable friend/person.
"When you say somebody cannot be trusted; that cannot be a fair comment. When you say somebody is influencing the Judiciary, that cannot be a fair comment", the governor said.
In his written statement on oath, Wike had stated that the defendants had accused him of influencing the decision of the court sitting in Port Harcourt that granted an injunction restraining Godwin Obaseki from participating in the primaries of Peoples Democratic Party (PDP) in Edo State in 2020.
He stated that the defendants maliciously accused him of undemocratically exerting influence on the primaries process of PDP in Edo State in aid of his ally, Omoregie Ogbeide-Ihama, who was the beneficiary of the court order restraining Obaseki from participating in the PDP primaries.
The governor, who told the court that he was not even aware of the aforementioned suit by Ogbeide-Ihama against Obaseki, said the publication was reckless, false and without regards for the truth.
According to him, contrary to well-known journalistic tradition and practices, the defendants did not investigate properly to ensure the information they relied on was accurate.
"They did not seek to verify the facts from me or in any manner oblige me with the opportunity to state my own side of the story before proceeding to make the false publication" the governor argued.
Wike stated that the defendants further denigrated him before the entire world as a fake democrat, who engages in meddling in the internal affairs of All Progressives Congress (APC) in order to get at his political foe, Chibuike Amaechi.
The governor explained that he was not a member of the APC and has had no hand in the internal crisis which has bedevilled the party both in Rivers State and all over Nigeria.
"By the letter of Messrs E.C. Ukala and Co., Solicitors, under the hand of Emmanuel C. Ukala, SAN, dated 23rd June, 2020, the defendants were given opportunity to retract, and recant the publication as well as to offer apology for the false publication but the defendants spurned the opportunity and ignored the letter completely."
The governor, while responding to claim by lawyer to the defendants, Turudu Ede, SAN, that the essence of the lawsuit was to intimidate and harass his clients, said the whole essence of the suit was to get justice and clear his name as a man of substantial character, honour and repute.
"The essence of the suit is to get justice since they (defendants) refused to retract the publication or apologise. So, I sued them to clear my name."
Speaking to journalists outside the court, one of the lawyers to Wike, Mr. Mark Agwu said his client was in court to seek legal redress.
"To challenge him as a person, it means you have made him untrustworthy, a deceit, a cheat, an influencer of the court, because the publication they made was that he had a role to play in influencing the outcome of that Federal High Court case. Nobody will take that lightly, and especially for a man who believes in the rule of law", Agwu added.
The court adjourned the matter for further hearing to 12th, 13th and 14th of January, 2022.
$130m Fraud: Rivers Sues Saipem SPA, Saipem Contracting Firm, Others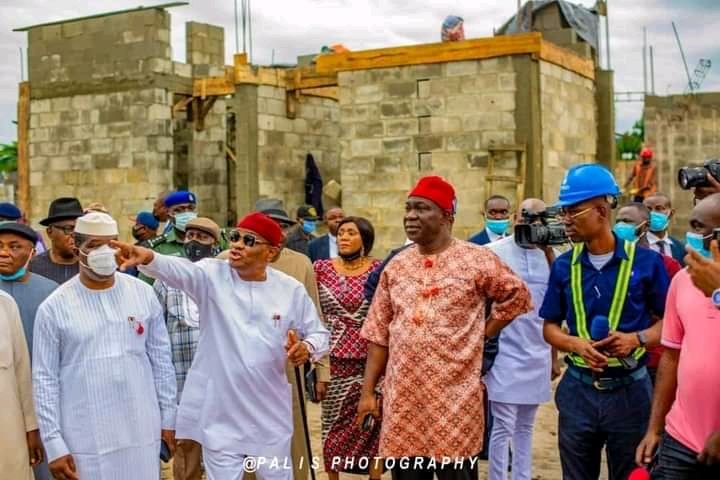 The Rivers State Government has charged two construction firms, Saipem SPA and Saipem Contracting Nigeria Ltd, to court over an alleged conspiracy to cheat and with intent to defraud the state of the sum of $130million, being advanced payment for the construction of the OCGT power plant in Port Harcourt.
In a 16-count criminal charge filed by the Director of Public Prosecution, C.F. Amadi for the Rivers State Attorney General, the state alleged that after collecting the said sum as advanced payment between 2011 and 2018, the defendants have not kept their obligation under the contract.
Others charged alongside the companies were Walter Peviana; Kelechi Sinteh Chinakwe; Giandomenico Zingali; Vitto Testaguzza and Davide Anelli, who are directors and officers of the companies.
The defendants are charged with various offences ranging from conspiracy, cheating and obtaining credit by false pretence, contrary to Section 518 (6) and (7) and punishable under Section 518 of the Criminal Code, Cap 37 Vol. 2 Laws of Rivers State of Nigeria, 1999, section 419A and punishable under Section 419 (A) (1) (b) of the Criminal Code, Cap 37 Vol. 2 Laws of Rivers State, amongst others.
Already, the Rivers State Government has issued a fiat to the law firm of Godwin Obla (SAN) to prosecute the matter before the state High court.
The defendants are equally charged for the offence of false Statements by Officials of Companies contrary to and punishable under Section 436 (b).
The prosecution specifically accused the defendants of obtaining credit of $130million by false pretences or other fraud contrary to Section 419A and punishable under Section 419 (A) (1) (b); obtaining credit of $20,467,942.00 by false pretences or other fraud contrary to Section 419A and punishable under Section 419 (A) (1) (b), obtaining credit of N7,000,000,000.00 only by false pretences or other fraud contrary to Section 419A and punishable under Section 419 (A) (1) (b).
They are charged for obtaining credit of N318,640,173.54, by false pretences or other fraud contrary to Section 419A and punishable under Section 419 (A) (1) (b); attempt to cheat $97million contrary to Section 508 and punishable under Section 509; attempt to cheat $15million contrary to Section 508 and punishable under Section 509; conspiracy to receive a credit of $97million by false pretences contrary to Section 518 (6) and punishable under Section 518; cheating $11million contrary to Section 421 and punishable under Section 421; cheating contrary to Section 421 and punishable under Section 421; cheating N110, 097, 416.51 contrary to Section 421 and punishable under Section 421; cheating by collecting sums attributable to shared facilities already paid for in AFAM Phase I in AFAM Phase II contrary to Section 421 and punishable under Section 421.
Obtaining N20, 467, 942 contrary to Section 421 and punishable under Section 421; obtaining credit of $60,168,936.00 by false pretences or other fraud, contrary to Section 419A and punishable under Section 419 (A) (1) (b); obtaining credit of $1,512,034.00 by false pretences or other fraud contrary to Section 419A and punishable under Section 419 (A) (1) (b) all of the Criminal Code Law of Rivers State, Cap 37 Vol. 2 Laws of Rivers State of Nigeria 1999.
According to the Proof of Evidence attached to the charge and the statement made by the Head, Power Generation/Mechanical of the Rivers State Ministry of Power, one Mr Temple Azunda M., the facts constituting the case in hand are as follows:
Saipem SPA and Saipem Contracting Nigeria Limited and other officers of the duo, herein the Defendants, are Italian companies which services have been retained by the Rivers State Government, herein RSG, in several projects, prominent amongst which is the AFAM Phase II Power Plant Project.
By an initial tripartite agreement made on the January 20, 2010, the RSG under the auspices of the Rivers State Ministry of Power entered a contract with Saipem Contracting Nigeria Limited, Saipem SPA for the construction of the OGCT power plant in Port Harcourt at a total cost of $119million consequent upon which the Rivers State Government made advance payments, in instalments, to Saipem Contracting Nigeria Ltd and Saipem SPA amounting in total to a sum of $130million in all which the Defendants have acknowledged receipt of.
The Defendants were to be given an initial mobilization of 20per cent of the total contract sum which the RSG paid.
It was part of the initial agreement – and indeed a condition sine qua non – that, to access the 2nd tranche of payment of 25per cent from the Rivers State Government, the Defendants would mandatorily have installed the Gas Turbine into the foundations as referenced in ATTACHMENT 1 to VO 007 which states that:
CONTRACTOR shall be entitled to a payment corresponding to 20per cent of the VO No. 007 LS PRICE upon mobilisation to site and commencement of bush clearing activities at SITE.
Upon commencement of bush clearing activities at the site, the contractor shall issue the invoice relevant to the above payment and the owner shall pay such invoice within 14 days from its issuance.
The parties agree that no deduction for recovery of advance payment shall apply on the payment due to the contractor for invoices issued by the contractor in accordance with this paragraph.