Try Corrupt Local Govt Chairmen, Now!
The Rivers State House of Assembly on Monday April 26, this year ordered the immediate removal from office, the Chairman of Okrika local government council, Mr. Tamunobelema Datoru. The resolution followed a Vote which adopted report of the judicial panel which had investigated and confirmed allegations of misappropriation of council funds, leveled against him by the legislative arm of the Council.
The  panel, headed by Hon. Justice Emmanuel Ogbuji had in its report to the Assembly held that Mr. Datoru, while, in office mutilated, altered and amended the 2008 Annual/Supplementary budget of Okrika local government council without the consent of the legislative arm.
After carefully considering oral and physical evidence as well as hearing  the arguments of the counsels to both the Petitioners and the Respondent, in the matter, the panel ruled that the former Okrika Council Chairman's action amounted to gross misconduct as defined by section 13 (11) of the State Local government law, 1999 (No. 3) 2000.
The Tide commends the Judicial Panel for the thorough manner they conducted the investigation and the House, for the high sense of responsibility displayed, as amply demonstrated by the timely vote ordering removal of the Chairman. We say so, because we believe that Mr. Datoru's removal will serve as a lesson to all those who may view  public office as a gold-mine and thus pursue plans and projects grounded in financial recklessness and fiscal indiscretion.
It is indeed worrisom to learn the Panel and the Assembly found the former Okrika Council Chairman culpable on a whooping 13 grounds of  gross misconduct  leveled against him. Top and very easily the most fundamental to the petition is the willful alteration and mutilation of an important legal document like the 2008  Annual/supplementary Budget through the amendment from N30 million  to N120 million the cost of the ATC pavilion in order to cover up an obvious fraud, an act which the panel considered very unlawful
The Tide considers the action as forgery and the collective findings on the Okrika Council Chairman, most regrettable, shameful and indeed condemnable. Such fiscal rascality must be viewed as most despicable in the light of on-going efforts to check corruption in the local government system, geared towards brining dividends of democracy nearer to the rural people.
The other time it was a case of misappropriation of funds against the former chairman of Ogba/Egbema/Ndoni local government council, now it is the turn of the Okirka Council.  Curiously, these two cases and the indictment of many others, in our view, suggest an increasing level of corruption, financial recklessness and power drunkenness sweeping through some of the local government councils.
This is completely unacceptable. The Tide therefore urges the State House of Assembly to not merely sack such rogue Council chief executives but also ensure their timely prosecution for the recovery of such ill-gotten public funds for development of the rural people. Infact, all others either indicted or still being investigated should in the end, be prosecuted to serve as a deterrent to other  public officers who still see political office as an opportunity to amass ill-gotten wealth.
The state legislature we dare add, should muster much needed strong political will to pursuing this renewed anti-corruption war and if possible to take another hard-look at the Cookey Gam report which recently exonerated only nine of the 23 local government council chairmen and others  indicted for poor service delivery, fiscal irresponsibility and even graft.
The Tide commends the law-makers and urge them to continue their positive over-sight duties if they are to successfully check corruption because none will, in the end share the possible  shame of failure of the  councils as much as the Assembly would, under whose supervision the third tier of government falls. That is why The Tide recommends that all those indicted be thoroughly investigated and tried, sack is not enough.
Paternity Leave Policy Good, But…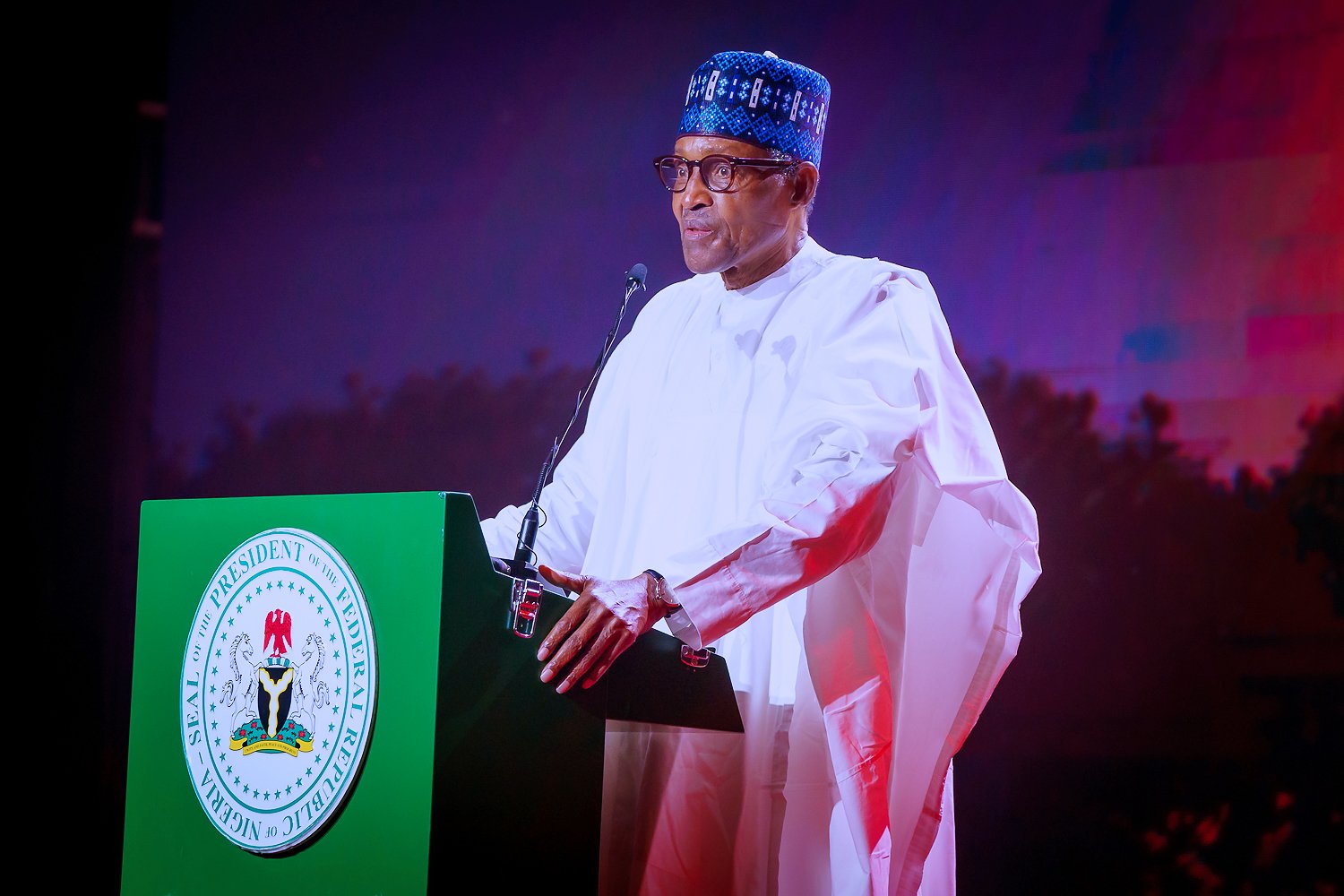 Just like many other countries of the world, Nigeria has introduced a new paternity leave policy designed
to address some barriers to exclusive breastfeedings, such as inadequate support for nursing mothers and suboptimal bonding with newly born or adopted babies. According to the Head of Service of the Federation, Dr Folasade Yemi-Esan, this provision is in the new Public Service Rules (PSR).
Yemi-Esan announced the approval of the paternity leave last Monday in a circular dated 25th November 2022 titled, "Computation of Leave Based on Working Days and Approval of Paternity Leave in the Public Service". According to the circular, a male worker whose wife gives birth to a new baby will be entitled to the leave. Similarly, a male worker whose family adopts a child under four months will be entitled to the leave. Workers can only enjoy the leave once in two years for a maximum of four children.
The development came more than seven years after the Lagos State Government approved 10 days of paternity leave for any male civil servant in the state whose wife delivers a new baby. However, male workers in other states of the federation are now demanding equal treatment with their federal and Lagos State counterparts. There is a need for other states to toe this path and approve the leave.
This gesture is commendable, particularly since it is coming from a government headed by someone who everyone knows to possess extreme attributes of conservatism on issues concerning women and family. This is a President who declined to shake hands with the women he appointed to his cabinet soon after he assumed office in 2015. By this pronouncement, President Muhammadu Buhari has taken very significant steps towards the hearts of women.
Undoubtedly, Buhari's decision boosts the ego of male federal civil servants in Nigeria and deals a heavy blow to negative patriarchy and poor enhancement of family values. Generally, men hardly get involved with the raising of their children beyond providing finance and the good things of life for their upkeep and education. The reason they have a stereotype in their head is that the man is the head of the house and their job is to give orders and their wives have to comply.
Research has highlighted some advantages of fathers taking leave, too. A paper published in 2019 in the United States showed that even nine years later, children whose fathers took at least two weeks of paternity leave after they were born reported feeling closer to their fathers than children with fathers who did not take leave. In a separate paper, academics found that for heterosexual married couples, the father taking any paternity leave after the birth of a child can also cause the divorce risk to drop for up to six years after the birth.
Some countries have made strides when it comes to men taking more parental leave. Sweden offers parents 480 days of paid parental leave per child that they are entitled to share. Each parent can transfer part of their leave to the other, but 90 days have to be reserved specifically for each parent. From 2008 until 2017, as an incentive for fathers to take more time off, families were entitled to a monetary bonus determined by the number of days divided equally between parents.
But things have changed in the world over the years as universal education, globalisation and technology unite the world and make it a global village, according to Marshall McLuhan. Our women are getting a good education and good jobs, which puts them in virtually the same position as some of their male counterparts. This policy will teach men that caring for their newborn babies is a joint responsibility of both parents, especially in the early part of the child's life.
In 2018, the House of Representatives considered a private member's bill proposing to introduce paternity leave into our laws. It was shot down by lawmakers on the false grounds that men should go out to work and earn money to care for their families, rather than stay home and bottle-feed their babies. This is the worst reason for jettisoning the bill. Even in the most primitive societies, men, and women have always been the joint fenders of the family. In the modern world, also, the educated woman is as much the family's breadwinner as the educated man.
Efforts should be made to reintroduce the bill in the National Assembly. The State Assembly ought to take a cue from the Federal Government's initiative and act in the interest of the people. Non-Governmental Organisations (NGOs) and advocacy groups should align themselves to this lofty ideal and for once, give the male folk a sense of belonging, a departure from the trend of treating the male as a gender who must forfeit some of his surplus benefits and privileges
But laudable as this policy is, it must be realised that the patriarchal system and the polygamous practices in some parts of the country are sociocultural factors which limit the adoption of the policy by male employees. Other challenges include little or no associated financial benefits, and inadequate awareness. A review of the relevant laws to stipulate the penalties for defaulting employers and adequate compensation for any victimised employees is also imperative.
The Federal Government should extend the leave from the current 14 days to a month to enable fathers or husbands to bond with their new babies as well as assist their wives adequately. This might just be the right therapy for a country that has had its values turned upside down by oil-induced corruption, materialism, ethnicity, religious bigotry and now fundamentalism. A deepening of family values would set the stage for a societal renaissance.
WAD: Addressing Inequalities
Yesterday, the global community marked World AIDS Day 2022. Launched in 1988, World AIDS Day is held annually on December 1 to raise awareness of the AIDS pandemic and mourn those who have died from the disease. This year's theme "Equalise" is a call to action for everyone to pursue the methods required to redress disparities and aid in the eradication of AIDS. Inequalities persist for the most basic services like testing and treatment. The world must ensure that everyone, everywhere has equal access to HIV prevention, testing, treatment and care.
Within 20 years, over 33 million individuals had contracted HIV, and since 1981, when the first instance of AIDS was documented, over 25 million people have passed away from the illness. Many who live with the disease still experience stigma and discrimination, since the public is unaware of the realities regarding how to protect oneself and others. World AIDS Day is significant because it serves as a reminder to the public and the government that HIV is still a serious problem that requires urgent funding, more awareness, the eradication of prejudice, and improved educational opportunities.
Therefore, the World Health Organisation (WHO) recommends a renewed focus on populations that have been left behind in the global response to HIV and AIDS. Globally, while 70% of new HIV infections are among people who are marginalised and often criminalised, only 52% of children living with the disease are on life-saving treatment. Efforts must be made to end new infections among children by ensuring all are on quality antiretrovirals (ARVs).
Commendably, after more than three decades of battling the menacing monster, Africa is finally slowing the rate of HIV/AIDS infections to a crawl. Over the last decade, progress in tackling the pandemic on the continent has been particularly notable following heightened emphasis on prevention, treatment, and care. According to the latest report by UNAIDS, new HIV infections declined by 14% between 2010 and 2015 in Eastern and Southern Africa, the world's most affected regions, and by 8% in West and Central Africa.
However, despite Africa's success in combating the menace, challenges remain. Sub-Saharan Africa still accounts for two-thirds of the global total of new HIV infections. In July 2016, UNICEF announced that AIDS is still the number one cause of death for those aged 10–19 in Africa. Despite progress in the prevention, the number of young people, especially girls who are contracting HIV because they are more vulnerable to exploitation by older men, needs to be reduced, says UNICEF.
In Nigeria, 1.7 million people live with HIV/AIDS. Women are the most affected group, accounting for 960,000 individuals, while children under the age of 14 accounted for 130,000. Women and young girls are heavily impacted by the HIV/AIDS pandemic because of deep-rooted gender inequality in the country, which spans every facet of society, including culture and law. In the most recent rankings, Nigeria was placed 139 out of 156 for the size of its 'gender gap', meaning that it has one of the most unequal balances of power between men and women in the world.
The National Agency for the Control of HIV/AIDS (NACA) says 1.6 million persons are receiving treatment for HIV in Nigeria. The Director-General of NACA, Gambo Aliyu, said this yesterday at a media briefing on the 2022 World AIDS Day (WAD). Aliyu said Nigeria had made some progress in the fight against HIV as new cases declined from 103,404 in 2019 to 92,323 in 2021, while pre-COVID-19 molecular laboratory assessment done in 27 sites is now conducted in over 100 sites accessible for prevention and treatment purposes.
Despite Aliyu's claims and availability of free treatment services, Nigeria has the second-largest HIV epidemic in the world and one of the highest rates of new infection in sub-Saharan Africa. With the massive resources spent on prevention and awareness, Nigeria is still a long way off in meeting the global target of enrolling 90% of people diagnosed with HIV on antiretroviral treatment (ART). Poor treatment coverage and adherence means that the number of AIDS-related deaths in the country has remained high, with 150,000 deaths allegedly recorded in one year.
Furthermore, there is an unacceptable number of children living with HIV who are difficult to find and place on treatment. Work must be done to address the inequalities which pose barriers to ending HIV/AIDS in the country. We need to equalise access to essential HIV services, particularly for children, pregnant women, key populations and their partners and those in closed settings who are often forgotten. To accomplish this, we must consistently address and remove all structural barriers that negatively impact access to services.
States should complement the Federal Government's efforts through effective collaboration and budgeting. Thankfully, states like Rivers are gradually achieving epidemic control regarding HIV/AIDS. Governor Nyesom Wike has demonstrated great passion and commitment in the quest to mitigate the spread of the virus in the state. He was the first governor in the country to abolish user fees for People Living with HIV/AIDS. The government's Strategy of community testing and identification of positive cases in the neighbouring treatment facilities, which is described as Sexual Network Tracing (SNT) has yielded great dividends.
It is time for the Federal Government to face HIV/AIDS frontally and fund it adequately. Political leaders, civil society organisations, and development partners are on the same page on the fact that ending HIV/AIDS as a public health threat would require reasonable domestic funding. If the government fails in this important task and abandons those living with HIV/AIDS to source their drugs, Nigeria would be exposed to a pandemic, as all the gains recorded in the past would be eroded by new infections.
Apart from the need to allocate and release more funds for the prevention and treatment of HIV/AIDS, the government should tackle the sources of new infections. The government data shows that 32 per cent of new HIV infections were through sex workers, men who have sex with men and people who inject hard drugs into themselves. The authorities need to isolate these categories of Nigerians for proper enlightenment and counselling. The fact that HIV/AIDS is deadly cannot be over-emphasised. All hands must be on deck to reduce its spread.
That NBS' Report On Poverty Level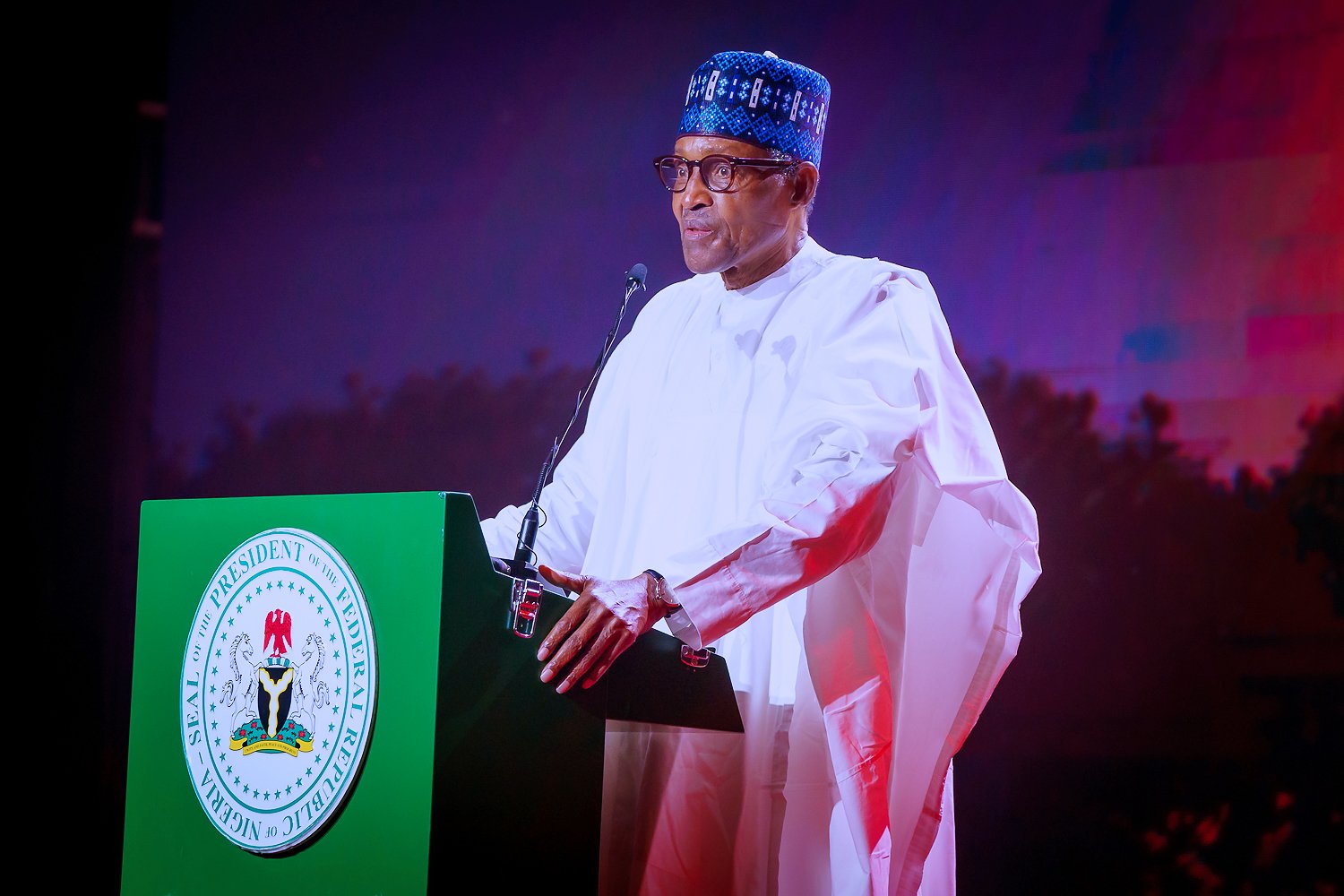 Rather than fulfil its promise of lifting 100 million Nigerians out of poverty in 2015, President Muhammadu Buhari and the All Progressives Congress (APC) government officially threw 133 million Nigerians into deeper poverty. The National Bureau of Statistics (NBS) confirmed this last week in its latest National Multidimensional Poverty Index Report.
According to the report, 63 per cent of Nigerians are poor following a lack of access to health, education, and living standards, alongside unemployment and shocks. The report shows that three out of five Nigerians live impoverished. In 2020, NBS reported that more than 80 million Nigerians lived below the poverty line. The report added that over half of the population who are multidimensionally poor cook with dung, wood or charcoal rather than clean energy.
The latest report is in tandem with the United Nations Development Programme (UNDP) requirement of a basket of goods and services needed to live a non-impoverished life valued at the current prices rather than those who live on less than two dollars a day. People who do not have an income sufficient to cover that basket are deemed to be multidimensionally poor and that is currently the reality for more than 133 million Nigerians.
Findings show that the North-West has the highest number of people in poverty at 45.49 million followed by the North-East 20.47 million, North-Central at 20.19 million, South-South at 19.66 million, South-West 16.27 million and South-East at 10.85 million. On the state profile, Kano has the highest number with 10.51 million, while the least is Abia with 1.12 million people. Inflation and insecurity are contributory factors. The report was released days after the NBS disclosed that Nigeria's inflation stood at 21.09% from October 2022.
We are not surprised by the North-South gap in poverty surveys. At the 4th Kaduna Economic and Investment Summit in 2018, Alhaji Aliko Dangote, Africa's richest man and president of the Dangote Group, spoke about the dire extent of poverty in the region. Poverty is a national problem which requires multi-level support from critical stakeholders to address. Food affordability has long become a major challenge confronting most Nigerian homes.
Basic staples have been priced beyond the reach of an average Nigerian. Even the on-season periods when prices of certain items drop, providing a window for consumers to stockpile against off-season periods, no longer count due to the national security situation. In several parts of the country where farming is the main occupation, incessant violence in communities by terrorists has made the profession a serious hazard.
Rising unemployment, inflation, and an increasingly fragile currency continue to plague people and make their lives even more miserable. We therefore call on all levels of government to intervene to provide immediate relief to more than 60% of our population and develop sustainable measures to address the growing multidimensional poverty in Nigeria. People-friendly programmes must be implemented to instil much-needed hope in the population.
In November 2020, a report by the World Poverty Clock rated Nigeria as the poverty capital of the world. According to that report, Nigeria had overtaken India, which United Nations data indicated had a population of 1.3 billion people – more than six times the population of Nigeria. Meanwhile, since Nigeria's return to democracy in 1999, each of the four successive civilian administrations had rolled out different poverty alleviation programmes. The irony, however, is that rather than decrease, the level of poverty in Nigeria seems to be worsening.
The Buhari administration announced a series of social interventions aimed at shoring up the debilitating economic situation of Nigerians in 2016. The National Social Investment Programme (NSIP) sought to, among other things, provide soft credit to 'millions of Nigerians'. Despite more than seven years of implementing the NSIP, the poverty level in the country has significantly increased, leading to widespread hunger and under-five deaths.
What is more surprising is that the managers of the NSIP expect that after defrauding many beneficiaries through underpaying them, these beneficiaries would turn around and pay back the fraudulent loans they got. The Trader Moni and other NSIP interventions were built on quicksand, driven more by politics rather than economics. Trillions of Naira have been thrown at the wind by the Federal Government with no tangible and visible outcomes for Nigerians.
To reduce poverty in Nigeria, there must be an increase in literacy rate and skill development. Nigeria has one out of every five out-of-school children in the world, according to UNICEF, with the situation in Northern Nigeria appearing to be even worse. According to data from October 2018, the country has the highest number of out-of-school children. This lack of human capital development invariably results in poverty.
Economic fragility due to an overreliance on oil revenue is another significant reason for the rising poverty levels in Nigeria. As such, diversifying economic activities is critical to give possibilities for Nigerians while maintaining economic stability. Poverty reduction can be aided by enhancing value addition in the agriculture sector. The sector currently employs a large workforce, but by growing it, the government will be able to give even more specialised jobs, allowing individuals to advance up the employment ladder.
With corruption deeply rooted in Nigeria's system and the absence of penalties for corrupt public officials, the resultant effect has been the diversion of funds intended for development projects, leading to inadequate infrastructure development and social welfare, as well as poverty. Fighting corruption is a step in the right direction to rid the nation of its rising poverty levels, and to curb corruption, a comprehensive anti-corruption campaign and strong fiscal oversight are required.
Infrastructure investment is one strategy to help the country establish a more integrated economy, which can assist in alleviating poverty. Providing reliable power, a rail network, good roads, pipe-borne water, and intervention in mass housing projects, would stimulate economic activities and empower more Nigerians. All of these initiatives, if embraced and implemented properly, can significantly reduce poverty in our country.