Oil Spill Sites: Challenges Ahead
The Federal Government penultimate week, announced plans to clean up more than 2,405 oil spill sites in the Niger Delta with the assurance that the impacted sites will undergo proper remediation and sustainable restoration as part of the implementation of the amnesty programme.
The project, Government explained, will cover 252 pollution sites reported in 2006, 598 cases in 2007, 927 in 2008, and 628 recorded in 2009.
As a first step towards fast tracking the process, the government recently set up a 16-member sub-committee made up of officials of the National Oil Spill Detection and Response Agency (NOSDRA), representatives of oil companies operating in the region, non-governmental organizations, host communities, representatives of impacted local governments and security agencies.
Inaugurating the sub-committee in Abuja, Permanent Secretary, Federal Ministry of Environment, Dr Biodun Nathaniel Olorunfemi, expressed worry that a significant proportion of the spills were attributable to vandalisation and other illegal oil bunkering activities. According to him, "there were numerous cases of illegal bunkering activities and the operations of illicit local refineries, both of which impacted negatively on the fragile ecosystem of the Niger Delta region".
Worrisome, costly and alarming as they are, we are under no illusion that all the spills were accidental. Some are, many others indeed man-made. That is why,  The Tide joins  government and other well-meaning Nigerians to unite in condemnation of the near frequent cases of sabotage of crude and sometimes, refined petroleum products facilities, in the region. We say so because the nefarious activities of these criminals have without doubt unleashed untold hardship, destruction and pollution on the Niger Delta environment and entire ecosystems, resulting in monumental drawbacks in not just the revenue profile of the communities, states and Federal Government, but also mortgaging the future of the people. 
But beyond all that, the long neglect and abandonment of these impacted sites has subjected the affected region to incalculable damages.
Although the delay in granting approval for the clean up of the sites, more than five years after, depicts total indifference on the part of the Federal Government,  to the health, environment and safety needs of the people of the region, we feel the need to commend the latest discretion, no matter how belated.
It is, therefore, necessary for the government to make sure that the negative impact of oil and gas exploration and production does not drag on any longer. The sub-committee should move swiftly into action, and ensure that a good job is done. It must also ensure that the steps towards remediation and restoration of the sites meet international best practices, even as we advise against similar long delays on issues of this nature, in future.
Even so, The Tide insists that in addition to the planned clean up, Government, must ensure that impacted communities are adequately compensated for the wanton destruction and pollution of their, flora and fauna.  We consider it most instructive to make this case because we know that some agencies of government and oil companies would trump up the issue of sabotage as grounds to evade compensation payment to impacted communities.
Further more, we also recommend that critical issues of infrastructural and human capacity development in the region should be addressed decisively if the post amnesty package is to make any meaning.
Now perhaps, is yet another opportunity to advocate, even for the umpteenth time, the speedy implementation of the recommendations of the report of the Niger Delta Technical Committee. We say this because we know that the clean up of the region is only a fraction of the numerous demands of the people.
The time to start positive action  and give the Niger Delta people a renewed sense of  belonging,  is now.
Promoting Zero-Waste Initiatives
In response to the worsening impacts of waste on human health, the economy, and the environment, the world yesterday (March 30) marked the inaugural International Day of Zero Waste, which encourages everyone to prevent and minimise waste and promotes a societal shift towards a circular economy.
Established through a United Nations General Assembly resolution that followed other resolutions on waste, including March 2, 2022, UN Environment Assembly's commitment to advance a global agreement to end plastic pollution, the International Day of Zero Waste is facilitated by the UN Environment Programme (UNEP) and the UN Human Settlements Programme (UN-Habitat).
The Day calls upon all stakeholders, including governments, civil society, businesses, academia, communities, women, and youth, to engage in activities that raise awareness of zero-waste initiatives. The International Day of Zero Waste aims to bring the multitudinous impacts of waste to the world's attention and encourage global action at all levels to reduce pollution and waste.
Humanity generates well over two billion tons of municipal solid waste annually, of which 45 per cent is mismanaged. Without urgent action, this will rise to almost four billion tons by 2050. Waste comes in all forms and sizes, including plastics, debris from mining and construction sites, electronics and food. It impacts the poor, with up to four billion people lacking access to controlled disposal facilities.
In its resolution to establish the Day, the UN General Assembly underlined the potential of zero-waste initiatives and called upon all stakeholders to engage in "activities aimed at raising awareness of national, subnational, regional and local zero-waste initiatives and their contribution to achieving sustainable development."
Promoting zero-waste initiatives can help advance all the goals and targets in the 2030 Agenda for Sustainable Development, including Sustainable Development Goal 11 on making cities and human settlements inclusive, safe, resilient and sustainable and Sustainable Development Goal 12 on ensuring endurable consumption and production patterns.
During International Day of Zero Waste, member states, organisations of the United Nations system, civil society, the private sector, academia, youth and other stakeholders were engaged in activities aimed at raising awareness of national, subnational, regional and local zero-waste resourcefulness and their contribution to achieving sufferable development.
In Nigeria, efforts to mitigate global warming are dragging because of a lack of recycling culture among its citizens, according to waste operators in the country who warned that the trajectory was hazardous to health outcomes in Africa's most populous nation. In line with a United Nations Industrial Development Organisation report, Nigeria generates over 32 million tonnes of waste annually, with plastic accounting for 2.5 million tonnes.
The country has to focus on climate education by teaching children in primary and secondary schools how to manage the waste they generate. Waste compensation management organisations should be leveraged to entice the adults whose habits are hard to change. Government policy is also a fundamental driver of curbing waste in the ecosystem. Our nation needs to be proactive.
Sadly, Nigeria is among the top 20 nations that contribute 83 per cent of the total volume of land-based plastic waste that ends up in the oceans. According to a World Bank report, each Nigerian generates about 0.51 kilogrammes of waste daily. It is forecasted to rise to 107 million tonnes by 2050.
We have to maintain awareness and sensitivity on how to salvage this situation. The focus should be on waste as heaps of electronic refuse are found in landfills in Nigeria. These are toxic to our health and the ecosystem. We need to open our minds for the survival of humanity and the entire planet.
With the first-ever International Day of Zero Waste launched, Nigeria must join other countries in stepping up its waste management efforts through proper waste collection, processing, and recycling. With a population of over 200 million people and despite having several waste management policies and regulations in place, Nigeria has a poor rating in terms of waste administration.
The country ranked 162 among 180 countries in the 2022 Environmental Performance Index (EPI), which compares the environmental performance of those countries. Hence, Nigeria must introduce initiatives which encourage community members to drop off used plastic bottles and containers at designated recycling points. The federal and state governments, as well as manufacturers and consumers, must show more commitment towards sustainable management of post-consumer recyclable waste in the country.
There is every need for the authorities to encourage public-private partnerships to help drive sustainable waste management practices through recycling and waste reduction programmes. Tenable waste management is crucial to Nigeria's future. International Zero Waste Day is a reminder to step up advocacy to promote viable waste management practices.
Ending TB Mortality Rate In Nigeria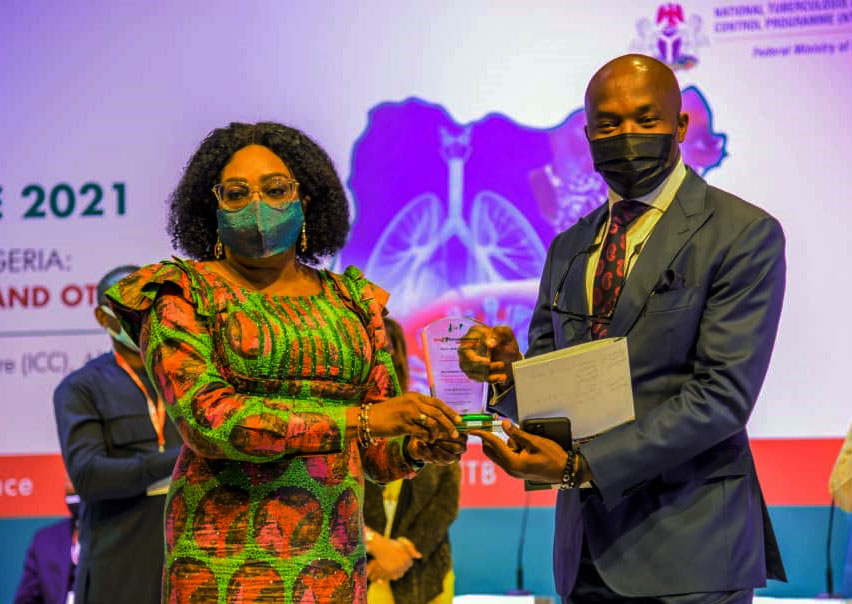 Last Friday, the 24th of March 2023, commemorated World Tuberculosis Day 2023 to raise awareness about the deadly infection. The World Tuberculosis Day, one of eight global health campaigns marked by the World Health Organisation (WHO), is observed to build public awareness about the global epidemic of tuberculosis and efforts towards the eradication of the disease.
WHO proclaimed the day World Tuberculosis Day in 1882, when Dr Robert Koch of the University of Berlin's Institute of Health announced to the scientific community that he had discovered the cause of tuberculosis. He explained the aetiology of the deadly disease and pioneered the diagnosis and avenues of treatment. Tuberculosis, also known as TB, is a contagious respiratory infection caused by the bacterium mycobacterium tuberculosis, which attacks a patient's lungs.
Before Koch's discovery, tuberculosis not only ravaged Europe and the Americas, killing one in seven people, but was wrongly thought to be hereditary.
Tuberculosis remains one of the world's deadliest infectious killers, spread by inhaling tiny droplets produced when an infected person coughs or sneezes. Although a serious infectious disease, with proper treatment, it is not only preventable but also curable.
This year is critical for all who are engaged in TB work and should be championed as the 'year of hope' to get full support, attention, and energy for a collective 'YES! We Can End TB'. There are several key areas to focus on, such as funding needs to scale up implementation and accelerate development of new tools, including new TB vaccines, access to new rapid molecular diagnostics and new shorter and more effective treatment regimens, TB prevention, childhood TB, strengthen and fund the community.
The world is grappling with this contagious and devastating disease. WHO's commemoration of it is the means by which it highlights its impact on national life and the need to work together to eradicate it. The annual themes in this global fight have reflected the various and cumulative aspects of the fight. For example, the theme in year 2000, "Forging New Partnerships to Stop TB," emphasized the need for a collaborative effort in the fight.
In 2001, it was DOTS: TB Cure For All, and while in 2010 it was "Innovate To Accelerate Action" and "It's Time To End TB" in 2020. The theme for this year, "Invest To End TB. Save Lives", conveys the urgent need to invest resources to ramp up the fight against TB and achieve the commitments to end TB made by global leaders.
This is especially critical in the COVID-19 pandemic that has put 'End TB' progress at risk, and to ensure fair access to prevention and care in line with WHO's drive towards achieving Universal Health Coverage. WHO estimates that each day, over 4,100 people lose their lives to TB and close to 28,000 people fall ill with this preventable and curable disease.
Unfortunately, WHO states that the COVID-19 pandemic has reversed years of progress made in the fight to end TB. According to the WHO Global TB Report 2021, which includes data from over 200 countries, approximately 1.5 million people died from TB in 2020, up from 1.4 million in 2019. Worldwide, the WHO estimates that 9.9 million people fell ill with TB in 2021, but 4.1 million of those infected were not diagnosed or reported to national authorities. That's up from 2.9 million in 2019.
It is instructive that this is the first increase in global TB deaths in more than a decade. Furthermore, WHO attributes the increase in deaths and decline in diagnoses and notifications to the COVID-19 pandemic and resulting lockdowns, which have reduced countries' capacity to provide TB services and interfered with people's ability to get diagnosed and treated.
This year's theme reiterates the understanding that more investment in the fight against the disease will save a million more lives, prevent its spread and speed up the eradication of the TB epidemic. Despite significant progress over the last decades in the fight against the disease, regrettably, TB continues to be the top infectious killer worldwide.
Unfortunately, Nigeria ranks fourth in the world and first in Africa among countries with high prevalence of this killer disease. The Acting Board Chair, Stop TB Partnership Nigeria, Dr Queen Ogbuji declared in Abuja at the Pre-World TB Conference that over 156,000 Nigerians die of tuberculosis annually. This, she said, translates to 18 Nigerians dying of tuberculosis–related disease every hour and 432 daily.
This high fatality from a disease that is not only treatable, curable but preventable also, should not be allowed to continue on this dangerous curve. As usual in our environment, plenty of factors ranging from ignorance, poor environment, inadequate medical facilities, late diagnosis, cultural biases to poor budgetary provision and actual fund release accounts for this high fatality rate of the disease.
All tiers of government must commit to investing more in the health sector and in the fight against TB. Sadly, most Primary Health Centres (PHC) that ought to be the first point of call for TB patients are in comatose. Since TB thrives in poor environments and enhanced by population congestion, most times, those affected resort to presumptuous self-medication, hence giving rise to drug resistance at a later stage.
More and sustained investments are necessary to strengthen the health system at all levels, upscale our pandemic preparedness and end preventable deaths. Governments must get more involved in the campaign against the disease, especially to screen, as this will provide avenues for early detection, treatment and curbing its spread.
Water, Most Precious Resource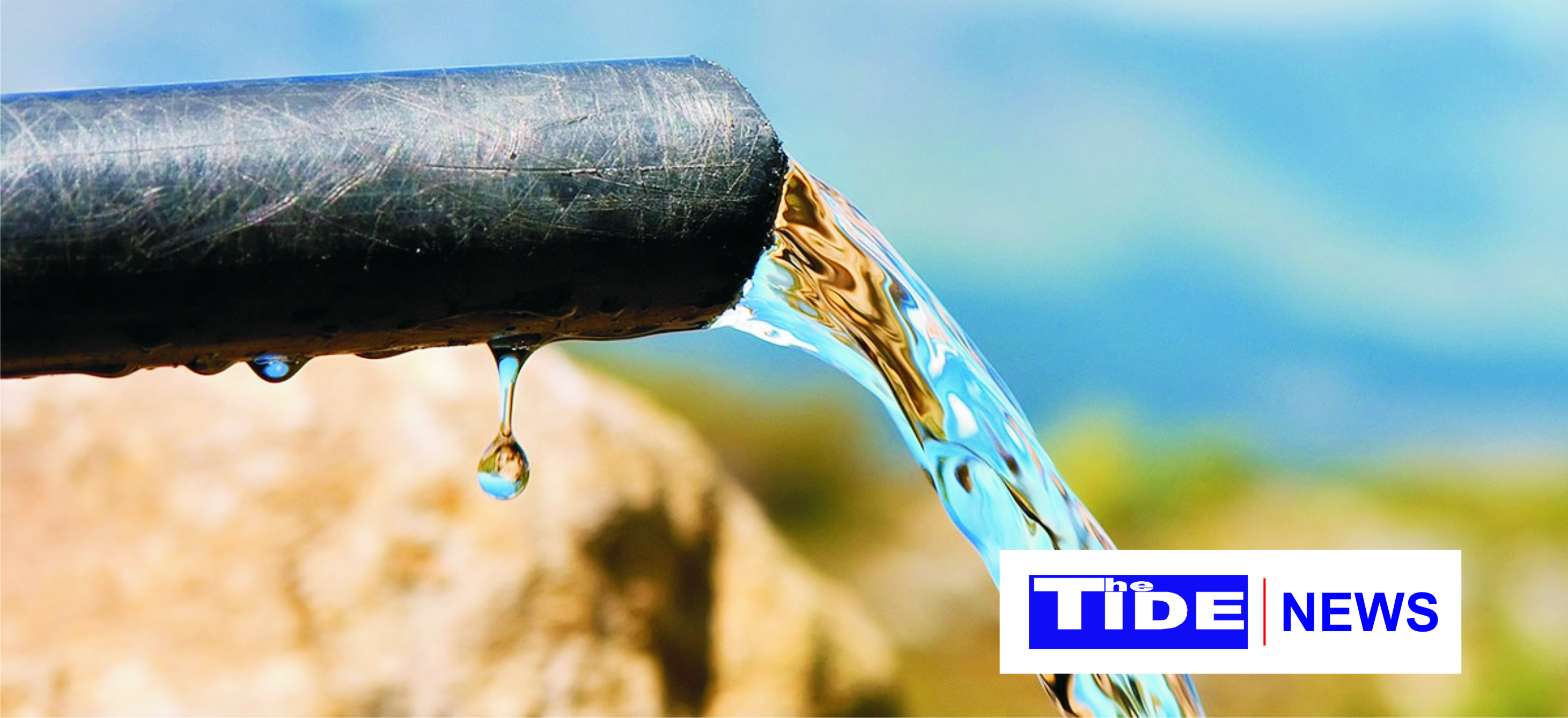 On the 21st of March, the world marked World Water Day. The day is an annual event that is celebrated to focus on the primacy of water and the need to preserve it. Water is significant for a healthy body. This is why the United Nations General Assembly designated this day in 1993, twenty-five years ago, to call attention to the water-related challenges we face.
This year, the theme for World Water Day is "Accelerating the Change to Solve the Water and Sanitation Crisis". The quantity and quality of water that is available for human consumption today have been affected by damaged ecosystems. Now, 2.1 billion people live without safe drinking water at home; it impacts their health, education, and general livelihood.
Following this knowledge, the UN member states and agencies and various other Non-Governmental Organisations (NGOs) have become involved in the promotion of clean water conservation and have helped focus the attention of people on all the critical issues of water. They also promote the supply of clean and purified water.
Global access to safe water, adequate sanitation, and hygiene resources reduce illness and death from disease and leads to improved health, poverty reduction, and socio-economic development. The COVID-19 pandemic has further demonstrated the urgent need for universal access to safe water, as frequent and proper handwashing with soap and water is one of the most effective actions to prevent the spread of COVID-19.
Unfortunately, even so, many people lack access to these necessities, leaving them at risk for diseases related to water, sanitation, and hygiene (WASH). Globally, 2.2 billion people do not have safe drinking water, 3.6 billion do not have safe sanitation services, and 2.3 billion do not have access to a handwashing facility.
Many diarrheal diseases, such as typhoid fever and cholera, spread through unsafe water and sanitation. Protecting water sources and developing and maintaining WASH systems to keep human waste out of the water, food, and environment are critical to preventing diarrheal diseases. In areas without a consistent source of safe water, people often resort to using untreated water that can make them sick.
Like many other countries, Nigeria also joined the rest of the world to commemorate 2023 World Water Day. Marking the occasion, the Federal Government, last Wednesday, lamented over worsening water-related disasters. The Permanent Secretary, Federal Ministry of Water Resources, Didi Walson-Jack, made the statement during a media briefing to mark the day.
The essence of commemorating World Water Day is basically to raise awareness of the poor and vulnerable populations living without access to safe and clean water, said Walson-Jack. And its objective is to galvanize action towards active response to the water crisis and seek innovative measures to improve access to potable water supply while achieving the targets set out in the Sustainable Development Goal 6 – Water and Sanitation for all by 2030.
However, the Federal Government's statement is uninspiring, as the United Nations Children's Emergency Fund declared that about two-thirds of the population of citizens in Nigeria lacked access to potable water. Nigeria has an estimated population of about 200 million or slightly more, and two-thirds of this figure represents over 133 million persons without access to potable water across the country.
Although the Federal Ministry of Water Resources and states are investing in water, the sustainability of these investments has remained a major challenge. Unfortunately, in Nigeria, the progress is static, which is why two-thirds of the Nigerian population do not have access to potable water and that is a lot of people when compared with the population.
There is an urgent need for adequate improvement in investments, particularly given that the lack of enough access to water has massive implications for the country. Shockingly, Nigeria's level of investment is one of the lowest in the region. The nation is less than three per cent in terms of investments, so there is still a lot more to be done.
This year's World Water Day should galvanise the federal and state governments to create synergies by joining hands and working together. We must value every drop of water and keep our planet blue and clean. We have to make every day World Water Day. Hence, the Federal Ministry of Water Resources should promote drip irrigation systems as a way of sustainable water management in selected irrigation schemes.
It is against this backdrop that the Rivers State Government recognises water and sanitation as essential for maintaining a healthy life and environment. Both are fundamental for the socio-economic development of the state. This conviction is responsible for the intervention in improving water and sanitation coverage in the state.
Consequently, the state government, through the Port Harcourt Water Corporation (PHWC), is implementing the Urban Water Sector Reform and Port Harcourt Water Supply and Sanitation Project (UWSR & PHWSSP), and the Third National Urban Water Sector Reform Project (NUWSRP3). The project is to provide improved water and sanitation services for the entire population of Port Harcourt and Obio/Akpor Local Government Areas.
And in a short time from now, water will begin to run in homes in Port Harcourt. Already, elevated water tanks in Rumuola, Diobu & Borikiri are seen including modern treatment/chlorination plants and extensive citywide reticulation. This project is part of Governor Nyesom Wike's programme in Rivers State and is expected to be delivered soon.
When completed, beneficiaries of the project will include over 1.5 million inhabitants of the Port Harcourt metropolitan city. The project is co-financed by the Rivers State Government (RVSG), African Development Bank (AfDB), and the World Bank (WB). Rivers' model is worthy of emulation. States should collaborate with development partners and donors to properly execute water policies in Nigeria.