Hershey Works On Solo Bid For Cadbury
The Hershey Co. is assembling a bid to acquire British candy maker Cadbury PLC without the help of Italian candy maker Ferrero International, a person familiar with Hershey's plans told The Associated Press on Wednesday.
Meanwhile, the company that bid first, American food giant Kraft, continued to defend its offer and issued an earnings forecast that may have been intended to show off its strength.
Hershey has been working on two parallel bids for Cadbury, one with Ferrero and one on its own. But Ferrero reportedly has withdrawn. Hershey is still crafting its own potential bid, one designed to top the $16.5 billion hostile offer from Kraft Foods Inc., the person familiar with Hershey said.
The person, who spoke on condition of anonymity because the person was not authorised to speak publicly about the matter, said Hershey hoped to avoid a bidding war by waiting until Cadbury's shareholders make a decision on Kraft's bid.
Kraft has until February 2 to win support from a majority of shareholders. It said last week that it had received acceptance from holders of 1.5 percent of Cadbury shares to date. Kraft's deadline to increase its bid is January 19.
A spokesman for the maker of Hershey's Kisses and Reese's peanut butter cups said that, as a matter of policy, the company does not comment on merger and acquisition issues.
Cadbury shares rose, adding 12.5 pence, or 1.6 percent, to close at 789.50 on the London Stock Exchange. Hershey shares fell $1.14 to $36.61 in trading Wednesday.
An Italian business daily reported Wednesday that Ferrero International SA is no longer interested in bidding for Cadbury. The paper, il Sole 24 Ore, cited unidentified sources close to the family-run Italian firm.
Ferrero did not comment on the report.
Any bid for Cadbury would involve bringing jobs and assets to Hershey, while voting control of the company would remain with the charitable trust set up by its late founder, Milton S. Hershey, the person said.
In addition to borrowing money, a Hershey acquisition of Cadbury may require the issuance of new shares. However, the Hershey Trust Co. has maintained that it will not give up control of the company, a stance that analysts say limits the company's flexibility to grow through a merger.
In November, Hershey and Ferrero told the London Stock Exchange they were considering an offer for Cadbury but cautioned one might not materialise.
Without a well-financed partner, analysts question how Hershey, America's most recognisable name in chocolate, alone can afford the acquisition of the larger Cadbury.
Hershey posted revenue of $5.13 billion in 2008, while Cadbury reported $7.8 billion in 2008.
On Wednesday, Kraft maintained that it would be the best partner for Cadbury. Kraft shares fell 6 cents to $29.23.
If Kraft does win Cadbury, it would combine the world's second-largest food maker with one of the world's largest confectioners.
But Kraft, based in Northfield, Ill., is under pressure from its biggest shareholder, billionaire investor Warren Buffett, not to sweeten its offer with more shares, which he believes are undervalued. And it's unclear what move Kraft will make now.
Analysts,  worrying Kraft will overpay if it gets into a bidding war and wouldn't see long-term gains from an acquisition as a result,  have been cautious.
Cadbury has staunchly opposed a Kraft takeover. On Tuesday, Cadbury's brass again urged shareholders to vote against the deal and criticized Kraft's business model.
But Tuesday's boost in Kraft's full-year profit outlook was the second in two months. After logging profit gains, Kraft now expects to report earning at least $2 per share for 2009. It earlier forecast profit of at least $1.97 per share. The new outlook is in line with analyst expectations, but some analysts were critical.
"It's a blatant attempt to spin the news," said D.A. Davidson & Co. analyst Tim Ramey. Kraft moved its guidance to meet Wall Street expectations on a quarter that ended two weeks ago, he said.
Kraft may also be setting the stage for a graceful exit from bidding for Cadbury.
MWUN Threatens To Down Tools Over Failed Quay Aprons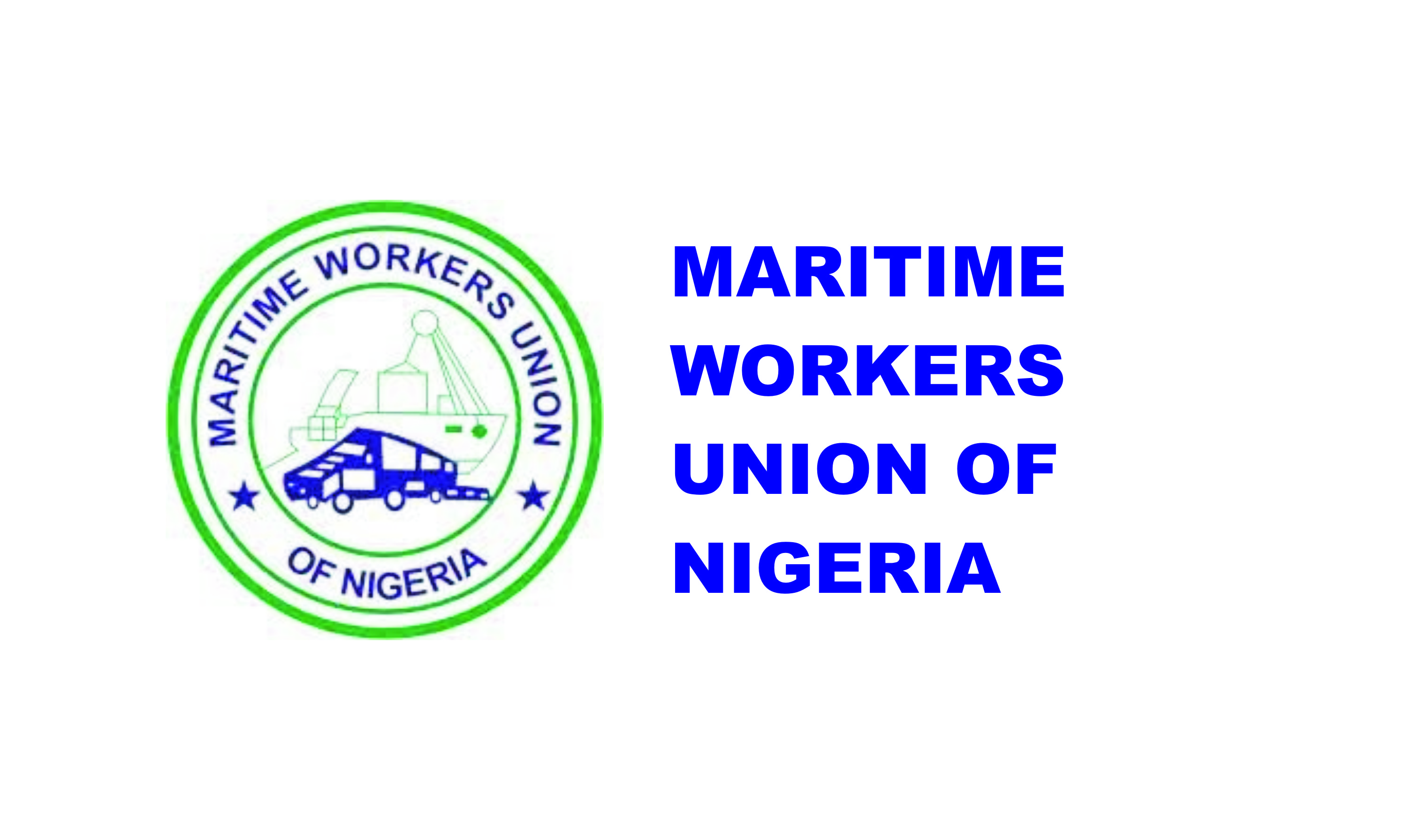 The Maritime Workers Union of Nigeria (MWUN) on Friday threatened to shutdown port operations over the dilapidated quay aprons at some of the nation's seaports.
Speaking in Lagos during a joint press conference put together by the union and Nigeria Association of Road Transport Owners (NARTO), President General, MWUN,  Comrade Adewale Adeyanju, reiterated that the lives of labour workers at the affected terminals was at risk, saying that "injury to one is tantamount to injury to all."
Adeyanju lamented that the union cannot allow the situation consume some dockworkers before protesting against the trend, noting that as a responsible and proactive group, there was the need to down tools for government to do the needful.
Our correspondent gathered that two port terminal, at Tin Can Island Port Complex, Lagos, and another  at Port Harcourt, Rivers Port  Quay wells have been in  dilapidated condition for over five years without any sign of repair works from the Federal Government of Nigeria.
Recall that Minister of Transportation, Mu'Azu Sambo, who also inspected the dilapidated portion of the Tin Can Island Port quay apron recently, asked Mohammed Bello-Koko, Managing Director of Nigerian Ports Authority (NPA) and the engineers to forward the 'as-built' plan of the jetty, alongside other documents to his office for immediate action.
While reacting to questions from the journalists, Adeyanju said the union will also engage management of the NPA in furtherance to address the menacing failed infrastructure of the terminals.
On the recently inked Memorandum of Understanding (MOU) with the NARTO, the President General noted that the collaboration has been in existence for a long while with the aims to cater for drivers' welfare and support projects of the NPA in port terminals operations.
He also warned members of the dockworkers branch to cooperate and embrace the agreement with the trucking association, noting that any attempt by the dockers to flout the MoU reached so far would result to sanctions from the national executive of MWUN.
He assured the leadership of NARTO, led by its National President, Alhaji Yusuf Othman, of the Union's commitment towards ensuring that progress and success is achieved  in the agreement.
According to him, the MoU is binding for members of the dockworkers branch, stressing that the Lagos ports was a test run with plans ahead to extend the agreement to other seaports, including, Warri, Calabar and Port Harcourt ports.
Earlier, President of NARTO, Alhaji Othman, lauded the MoU reached with MWUN, adding that success will be achieved in the merger. Othman said in line with port operations, the merger will bring about free flow of vehicular movement in and out of the ports calling on the parties involved to embrace sincerity and transparency for the benefit of the industry and Nigeria.
He said, "We wish to draw the attention of the general public to the decision for MWUN and NARTO to synergise and collaborate on a basis of common desire to ensure seamless environment to do business in the maritime sub sector of the nation's economy".
By: Nkpemenyie Mcdominic, Lagos
PenCom Approves Use Of Pensions For Mortgage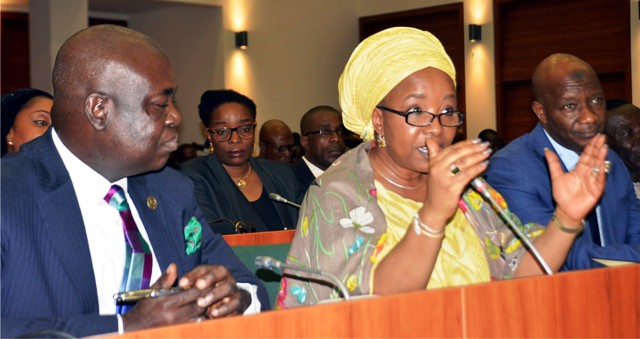 National Pension Commission (PenCom), has commenced approval for workers to use 25 per cent of their Retirement Savings Accounts for mortgage.
PenCom in a press statement released on Friday, titled 'PenCom approves guidelines on accessing Retirement Savings Account balance for payment of equity contribution for residential mortgage by RSA holders', noted that the approval was in line with the Pension Reform Act of 2014.
It stated in part, "PenCom is pleased to inform all stakeholders and the general public, particularly RSA holders, that the commission has approved the issuance and immediate implementation of the guidelines on accessing RSA balance towards payment of equity contribution for residential mortgage by RSA holders.
"The approval is in line with Section 89 (2) of the Pension Reform Act 2014, which allows RSA holders to use a portion of their RSA balance towards payment of equity for residential mortgage".
According to the PenCom, the guidelines cover pension contributors in active employment, either as a salaried employee or as a self-employed person.
It added that the maximum amount to be withdrawn is 25 per cent of the total mandatory RSA balance as of the date of application, irrespective of the value of equity contribution required by the mortgage lender.
It further stated that where 25 per cent of a contributor's RSA balance is not sufficient for payment as equity contribution, that RSA holders may utilize the contingency portion of their voluntary contributions (if any).
To qualify as a mortgage lender for the purpose, it stated, the company must be licensed by the Central Bank of Nigeria, comply with the Contributory Pension Scheme and have valid Pension Clearance Certificate.
"The RSA of the applicant shall have both employer and employee's mandatory contributions for a cumulative minimum period of 60 months (five years).
"A contributor under the Micro Pension Plan is also eligible, provided he/she has made contributions for at least 60 months (five years) prior to the date of his/her application, and the RSA Holders that have less than three years to retirement are not eligible.
"Married couples, who are RSA holders, are eligible to make a joint application, subject to individually satisfying the eligibility requirements.
"RSA holders, if registered before 1 July 2019, must have their records updated through the RSA data recapture exercise.
"Application for equity contribution for residential mortgage shall be in person and not by proxy." it stated.
By: Corlins Walter
Car Hires Operators, Bolt Driver Flex Muscles In PH Airport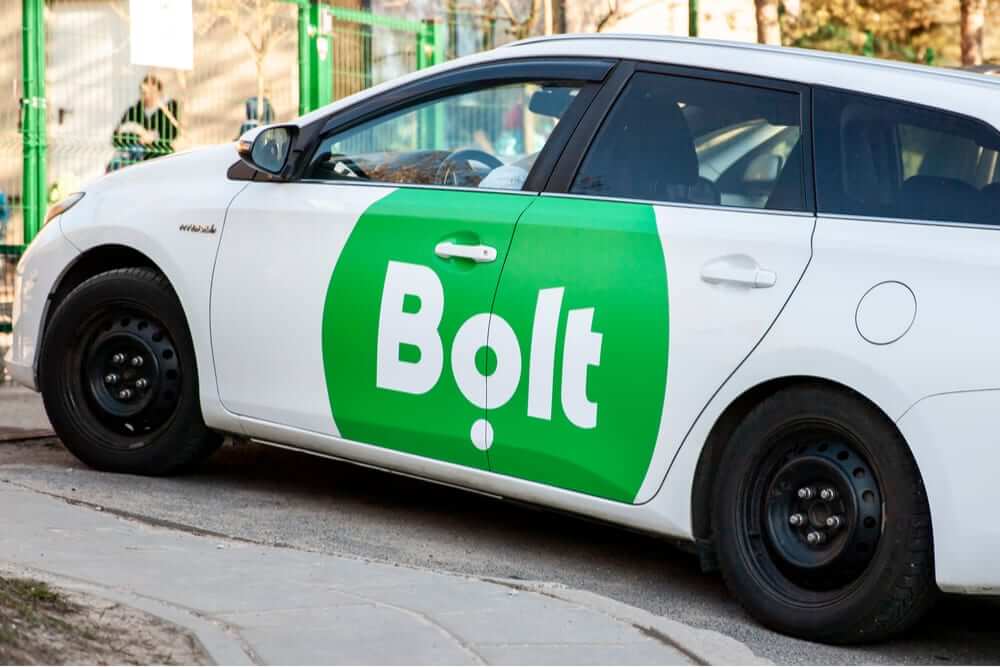 There was pandemonium at the Port Harcourt International Airport Omagwa, Friday, as the Accredited Car Hires operators clashed with a Bolt taxi operator over passengers.
The scenario that played out got to the extent that everyone scampered for safety, as the Bolt driver went wild with his vehicle, and defied everything put in place to stop him, determined to crush anything, including humans, that stool on his way.
Problem started when the suspected Bolt driver was stopped by the Car Hires.  After a heated argument, characterized by abuses, the bolt driver decided to enter his vehicle in anger, after he sensed that his car was in danger of being confiscated.
In the commotion that ensued, the car hires, as usual, used their iron piercing instruments to block the tyres of the vehicle to keep it within their custody, and the uproar attracted  the attention of other airport users.
The Car hires and their allies at the airport had always insisted that no other taxi operator must carry passengers at the airport, since they do not pay any levy to the airport authority.
Consequently, they use every force necessary to stop other outside taxis from carrying passengers from the airport.
Friday's incident took a new twist, as the Bolt driver over. Powered the forces used by the car hires, and went on a suicide mission, which made people to scamper for safety, including the car hires.
The driver went on a speed spree away from the airport. Even when the piercing instruments cut his tyre, he drove in such reckless manner capable of pulling down a building, thereby setting the entire environment on panic.
Some security agents present had to clear the way for the Bolt driver who drove out of the Airport with the iron piercing instrument obstructing his car, defiling all attempts to stop him.
By: Corlins Walter