Obama Backs Google In Dispute With China
The Obama administration has leapt to the defence of Google after the internet search giant threatened to pull the plug on its Chinese operations. 
Google has threatened threat to quit China
Hillary Clinton, the US Secretary of State, demanded "an explanation" for Beijing of Google's allegation that its Gmail email system was infiltrated. "The ability to operate with confidence in cyberspace is critical in a modern society and economy," she said.
Robert Gibbs, Mr Obama's press secretary, emphasised that the President backed internet freedom and said that Google had co-ordinated with the Obama administration before it had acted.
 The alleged cyber attacks have further strained Sino-US relations that are already fraying over issues of trade, currency, climate change and arms sales to Taiwan.
"We have been briefed by Google on these allegations, which raise very serious concerns and questions," Mrs Clinton said.
Mrs Clinton had also met executives from Google and Microsoft, as well as with Cisco Systems, which provides much of China's internet infrastructure, to discuss how to stop countries from "stifling" access to information, the state department added.
Next week the US is to launch a new technology policy to help citizens in other countries to gain access to an uncensored internet.
The Chinese authorities said they were seeking clarification over Google's demand it be allowed to operate its Google.cn search engine free from the increasingly draconian censorship of the Great Firewall of China.
China has spent millions trying to project it's 'soft power', however analysts said its rulers now faced a choice between protecting its power at home and suffering the embarrassment of being rejected by one of the free world's biggest brands with negative consequences for the investment climate.
"It is setting us up for a clash, and it's interesting to see who backs down. It's the US versus China, but the companies will be lobbying," said Chris McNally, a China analyst at the East-West Centre in Hawaii.
A spokesman for Google said the company was 'in talks' with the authorities, while outside Google's offices in Beijing a handful of citizens braved the cold to lay flowers 'in mourning' at the prospect of Google's departure from China.
Despite hopes that China would start to relax freedom of speech restrictions after the 2008 Olympics, China has in fact tightened of internet controls, blocking popular as social networkings sites such as Twitter, Facebook and YouTube.
The issue of censorship was raised by the US President Barack Obama on his maiden visit to China last November when he told an online town hall that he was "a big supporter of non-censorship."
"I can tell you that in the United States, the fact that we have free internet – or unrestricted internet access – is a source of strength, and I think should be encouraged," he said, to the evident irritation of his hosts.
The decision by Google to break ranks from other big corporations doing business in China and openly criticise the country's autocratic leadership comes after four rocky years during which Google was forced to compromise its core belief in the free-flow of information.
Announcing its sudden change of heart on the company's blogsite, David Drummond, Google's chief legal officer, said: "These attacks and the surveillance they have uncovered – combined with the attempts over the past year to further limit free speech on the Web – have led us to conclude that we should review the feasibility of our business operations in China.
"We are no longer willing to continue censoring our results on Google.cn, and so over the next few weeks we will be discussing with the Chinese government the basis on which we could operate an unfiltered search engine within the law, if at all," he said.
Human rights groups, which have criticised Google's decision to submit Chinese censorship after setting up in China in 2006, applauded the company's stand. The New York-based Human Rights Watch described it as "an important step" to protect human rights online.
"Through international pressure, finally a big business in the West has come to realise its own conscience," said the prominent Chinese dissident Wei Jingsheng who lives in exile in the United States after 18 years in prison in China.
"Some Western businesses thought that by making compromises with the Chinese communists' regime, they could do business as they wished.
However, this is impossible because the Chinese government would not be satisfied."
NSE Begins Week On Negative Note, Loses N19.49bn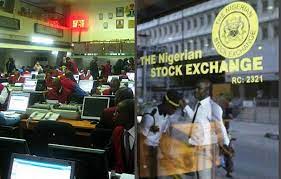 The Nigerian stock market began the week on a negative note as banking and consumer goods stocks, among others, triggered a N19.49bn loss.
At the end of trading on the floor of the Nigerian  Exchange Limited , the NGX All-Share Index dropped by 0.09 per cent to end at 43,270.94 basis points, while the market capitalisation declined to N22.58tn.
Market activities were mixed as the total volume of shares traded decreased by 30.19 per cent while the value traded rose by 34.05 per cent.
A total of 213.13 million shares valued at N2.36bn were exchanged in 4,105 deals, compared to 305.32 million shares worth N3.58bn in 4,450 deals last Friday.
FCMB Group Plc topped the traded stocks in terms of volume, accounting for 27.43 per cent of the total volume of trades while Airtel Africa Plc emerged as the most traded stock by value, representing 28.81 per cent of the total value of trades on the exchange.
14 firms gained compared to 21 losers.
AIICO Insurance Plc was the biggest gainer for the day, topping the gainers' chart with a price appreciation of 8.57 per cent to N0.76 per share.
It was followed by LivingTrust Mortgage Bank Plc with a rise of 7.95 per cent, ending the day at N0.95 per share.
Analysing by sectors, three of the five major indices closed lower, led by NGX Oil & Gas (-0.56 per cent), NGX Consumer Goods (-0.23 per cent) and NGX Banking (0.18 per cent).
But the insurance (0.82 per cent) and industrial goods (0.002 per cent) indices gained at the end of trading.
… Introduces TIES To Boost  Business Loan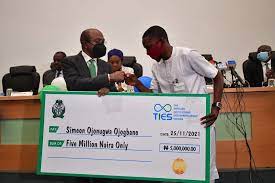 The Central Bank of Nigeria (CBN) has introduced the Tertiary Institutions Entrepreneurship Scheme (TIES), which provides undergraduates and graduates with a platform to access loans.
The TIES' underlying aim is to provide access to capital for Nigerian undergraduates and graduates with innovative entrepreneurial and technological ideas from polytechnics and universities.
TIES intends to shift undergraduates and graduates away from white-collar job pursuits and towards a culture of entrepreneurship development for economic development and job creation.
In a national biennial entrepreneurship competition, the Developmental Component would be distributed in the form of awards to Nigerian polytechnics and universities.
The competition aims to increase undergraduates' awareness and visibility of high-impact entrepreneurial/technological concepts, foster entrepreneurial talent hunts in Nigerian polytechnics and universities, and encourage commercially viable and transformative technologies.
Interested Nigerian polytechnics and universities shall apply to participate in the national biennial entrepreneurship competition on a dedicated online portal.
Outlining brief details of the project, potential impact and evidence of originality of project, CBN said it is an innovation for students entrepreneurs.
CITN Applauds FG, Tax Authorities On Fiscal Policy Decisions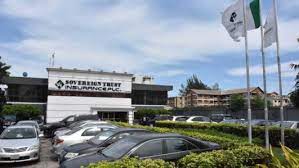 The Chartered Institute of Taxation of Nigeria (CITN) has lauded the Federal Government and tax authorities on the giant strides made on fiscal policy decisions and tax administration measures initiated this year in the area of Finance Act 2021 and the introduction of TaxPromax solution.
President of the institute, Adesina Adedayo, who gave the commendation at the institute's yearly award ceremony at the weekend in Lagos, assured the government and tax authorities of aligning with the measures and promised to provide professional thoughts and insights on ways through which they could achieve an efficient and effective Nigerian tax system.
Adedayo emphasised the need to address the database, adding that without knowing who the tax-payers are, there is no way they can take money from unknown tax-payers.
Database is the aspect we have been emphasising on as an institute and in doing this, there are so many of pockets of data we have. All the data must be harmonised to have a simple unique tax-payers identification number," he said.