France's CAC 40 Index Rises By 3.1%
France's CAC 40 Index added 1.98 or 0.1 per cent to 3,912.73 in Paris for a 3.1 per cent gain recently. The SBF 120 index rose less than 0.1 per cent.
The stock market which closed at 2 pm local time, was shut for Christmas.
The following shares rose or fell in Paris. Stock symbols are in parentheses. Aeroports de paris SA (ADPFP) shipped 1 per cent to €55.42.The operator of Paris's Orly and Roissy Charles de Gualle air ports said it's entering a new phase of discussions with airlines. A document outlining ADP's proposals for the next economic regulation agreement will be discussed on January 12, it said.
Arcedor Mittal (MTNA) the world's biggest steelmaker, added 0.6 per cent to €31.30 gaining for a fourth straight day metals prices rose in London.
Compagne La Lucette (MILUFP) sank 6.6 per cent to €10.20 for the biggest drop in a month. Morgan Stanley, Wall Street's biggest realrestate investor during the five year US. Property boom, agreed to sell its majority stake in the company, a French Office-building owner to Icade SA. The total value of the deal wasn't disclosed. Icade (ICADFP) shares climbed 39 per cent to 69.64 euros.
Siparex Croissance (SIXFP) surged 7.1 per cent to €18.43 for the biggest gain since October. The French Venture capital company plans to buy back about €20 million ($28.7 million) of its own shares.
Technip-SA (TECFP) Europe's second largest oilfield-services provider, advanced 0.6 per cent to €49.39 vallourec SA (VKFP) the world's second largest maker of steel tubes for oil and gas production, added 1 per cent to  €127.20.
Crude oil may increase next week on speculation that investors will decline as  imports drop and fuel demand strengthens, a Bloomberg new survey showed. Thirteen of 27 analyst, or 48 per cent, said futures will gain through December 31 the most bullish response since June.
Thompson SA (TMSFP) declined 4.8 per cent to €90 cents, dropping for a third day. The company held exclusive talks with Avid Technology Inc to sell it's Grass valley unit and the talks ended in mid December without agreement, French daily La Tribune reported, without citing anyone. Both companies declined to confirm the negotiations according to the newspaper.
Active Mobile Subscribers Hit 210m In Nigeria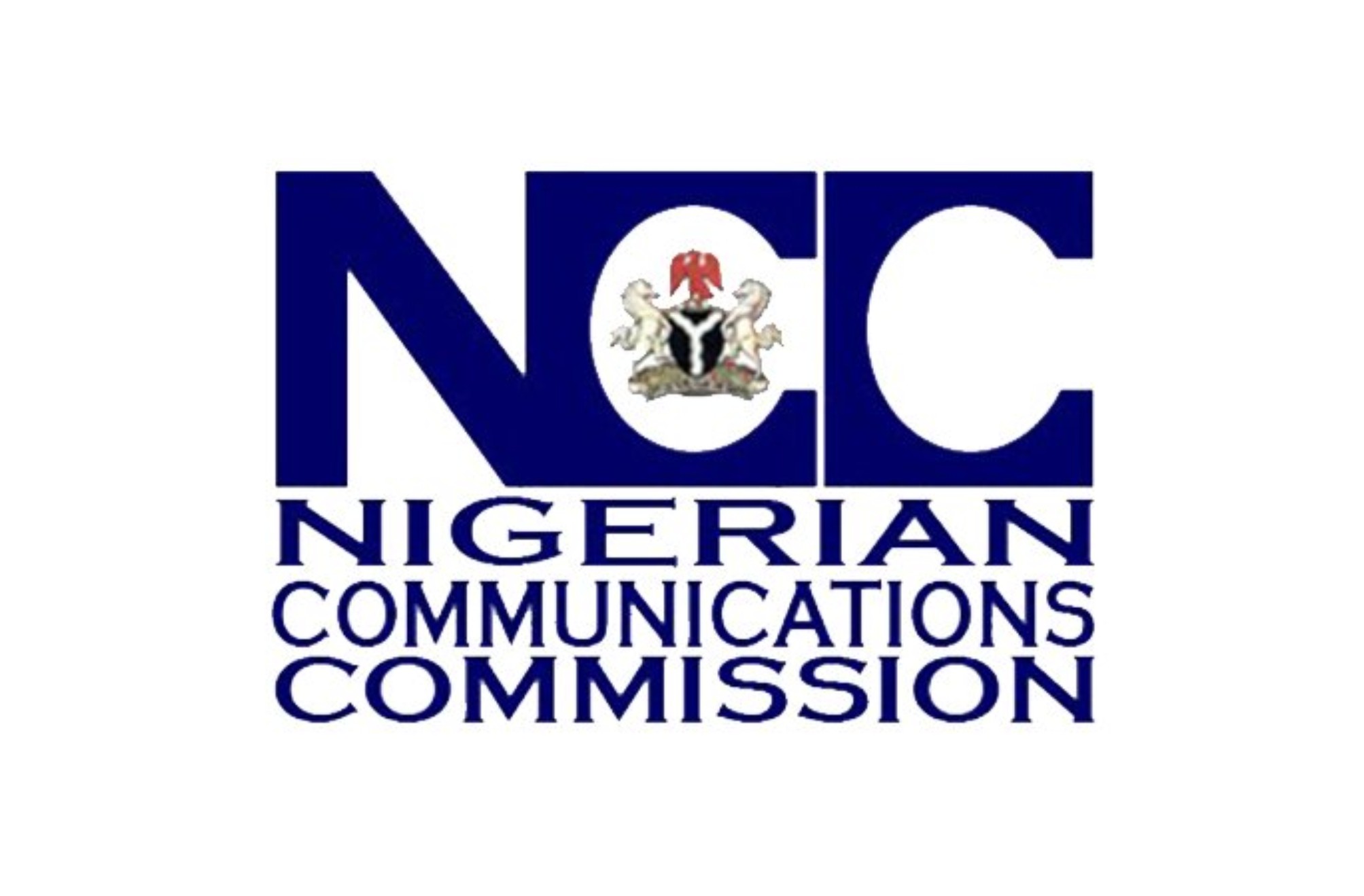 The total number of active mobile subscribers increased from 208.6 million in July 2022 to 210 million in August 2022 with teledensity of 109.99 per cent.
In the same vein, internet subscribers also exceeded 152.2 million, with broadband penetration standing at 44.65 per cent.
Executive Vice Chairman/Chief Executive Officer, Nigerian Communication Commission, Prof Umar Danbatta, disclosed this at the Nigeria Communication Commission (NCC) Day at the 17th Abuja International Trade Fair on Tuesday.
Danbatta, who was represented by the Director, Consumer Affairs Bureau, Efosa Idehen, said in this new environment, the competitiveness of Nigeria's SMEs depended on the ability to leverage new technologies by acquiring the necessary digital skills to do business on an international scale.
He said the steady growth in the telecoms sector over the years with its persuasive positive impact on all other sectors of the economy in terms of increased automation of processes and digital transformation in service delivery had been remarkable.
To sustain this, he said, "the NCC continues to create conducive environment that stimulates deployment of robust telecoms/broadband infrastructure for improving the quality of service (QoS) and quality of experience (QoE) for telecoms consumers, both individuals and corporates.
"This is because, as a country, we need robust telecoms infrastructure that will help our SMEs to transit to becoming Information and Communication Technology (ICT)-driven if we hope to be digitally competitive on the global stage."
He said the Commission was working assiduously with various stakeholders to see how more businesses would embrace digital platforms for delivering their services to the consumer.
"Indeed, digitalization of the SME sector of the Nigerian economy is strongly connected to telecommunications, giving the power the telecom sector has to positively disrupt traditional business models. This explains why the growing demand for connectivity is pressuring telecom companies to upgrade their telecommunications infrastructure.
"As a result, network transformation has become far more imperative for innovative businesses, allowing them to address changing customer expectations", he said.
Danbatta noted that the NCC was driving initiatives for full launch of the 5G network in Nigeria, noting that spectrum licenses for the companies that would roll out the service had been issued.
reau, NCC, Mistura Aruna, said as regulator of the telecommunication sector in Nigeria, the Commission ensured service availability, accessibility, affordability and sustainability for all categories of consumers who were leveraging ICT/Telecoms to drive personal business.
Idehen said the theme of the trade fair, "Creating an Export Ready Market through SME Digitization" could not have been made a better time, noting that it coincided with the time the Federal Government approved the deployment of the 5G technology.
Sambo Assures On $350m Cabotage Fund Disbursement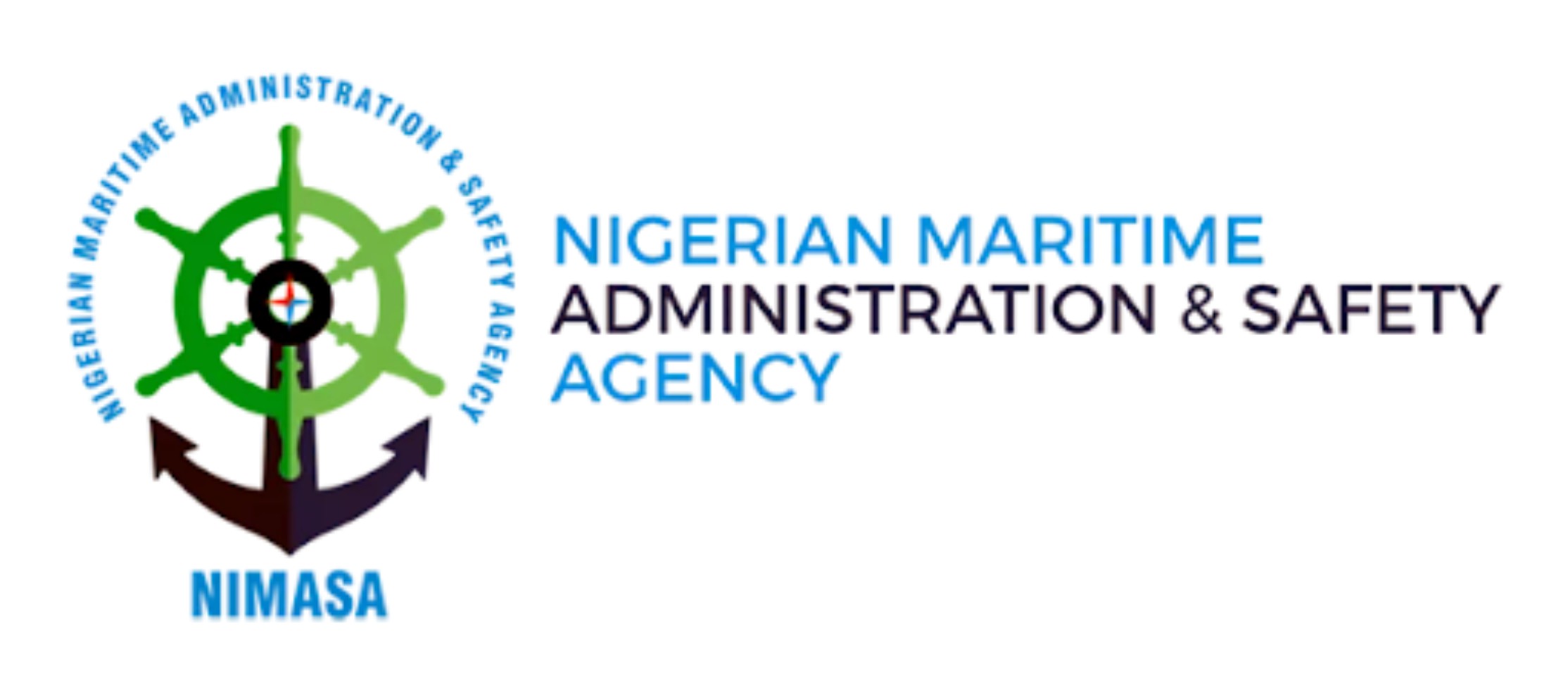 Minister of Transport, Engr. Mu'azu Jaji Sambo, has stated  his commitment to disburse the $350million Cabotage Vessel Financing Fund (CVFF).
He expressed his willingness to break any jinx inhibiting the disbursement of the 19-year old revolving loan fund, designed to help indigenous ship owners acquire vessels, noting that the disbursement of the CVFF will further boost shipping activities in the country's maritime sector.
Giving the assurance in a statement by the Assistant Director, Public Relations, Osagie Edward, the Minister reiterated the commitment of the Ministry to work with the Nigerian Maritime Administration and Safety Agency (NIMASA), which warehouses the fund currently estimated at over $350million.
Making the vow when he visited NIMASA Headquarters in Apapa, Lagos, in company of the Minister of State, Prince Ademola Adegoroye and the Permanent Secretary, Dr. Magdalene Ajani, Sambo said  the fund will be disbursed to deserving beneficiaries,
He called for more synergy between NIMASA and other parastastals under the supervision of the Ministry,in addition to the Nigeria Navy, and members of the Nigeria Armed forces, towards ensuring the success of the deep Blue project.
While commending the management of NIMASA over its capacity development initiatives in the maritime industry, he also lauded the agency for remaining focused in the delivery of its mandate, noting that it has upgraded its image from what it used to be a decade ago.
"NIMASA of today has come a long way from the NIMASA I knew 10 years ago. I commend the entire management and staffers of the agency for raising the bar.
"It is now a symbol of team work. I am impressed with the customer experience centre and your efforts to attract young Nigerians into the maritime industry via your various capacity development projects, including the essay competition for secondary school students", he said.
Speaking the Director General (DG) of NIMASA, Bashir Yusuf Jamoh, briefed the Minister on some of the activities of the agency in deveoloping a robust maritime industry.
Such activities, he said, include: obtaining approval for physical and monetary incentives for ship owners to purchase brand new vessels at zero duty, and assisting them get foreign exchange at the Central Bank of Nigeria rate.
This, he explained, is to help phase out old and rickety vessels from the nation's waterways and encourage more participation in the Nigerian shipping industry.
Jamoh also informed the Minister that under the Deep Blue Project, 600 Special Forces from the Nigerian Navy, Nigerian Army, Nigerian Air Force, Department of State Security, among others are undergoing training for special skills to ensure effective implementation of the Project.
The intention, he said, is to ensure that the nation's waterways remain safe from all forms of criminalities.
He further disclosed to the Minister that over 2,000 Nigerians have undergone trainings under the Nigerian Seafarers Development Programme (NSDP) scheme, out of which about 800 are actively engaged on various ships, with a huge number of them working on board  the Nigerian Liquefied Natural Gas (NLNG) vessels.
He added that NIMASA is developing a National Ship Building and Infrastructure Development Strategy, aimed at bridging the gap in capacity building for trained Nigerian seafarers.
Other achievements listed include enhanced maritime safety administration through effective Ports and Flag state inspection on foreign and Nigerian flagged vessels, Enforcement of safety regulations on barges and tug boats through Operation Sting.
By: Nkpemenyie Mcdominic, Lagos
FG Targets 10m MSMEs In Single Digit Credit Scheme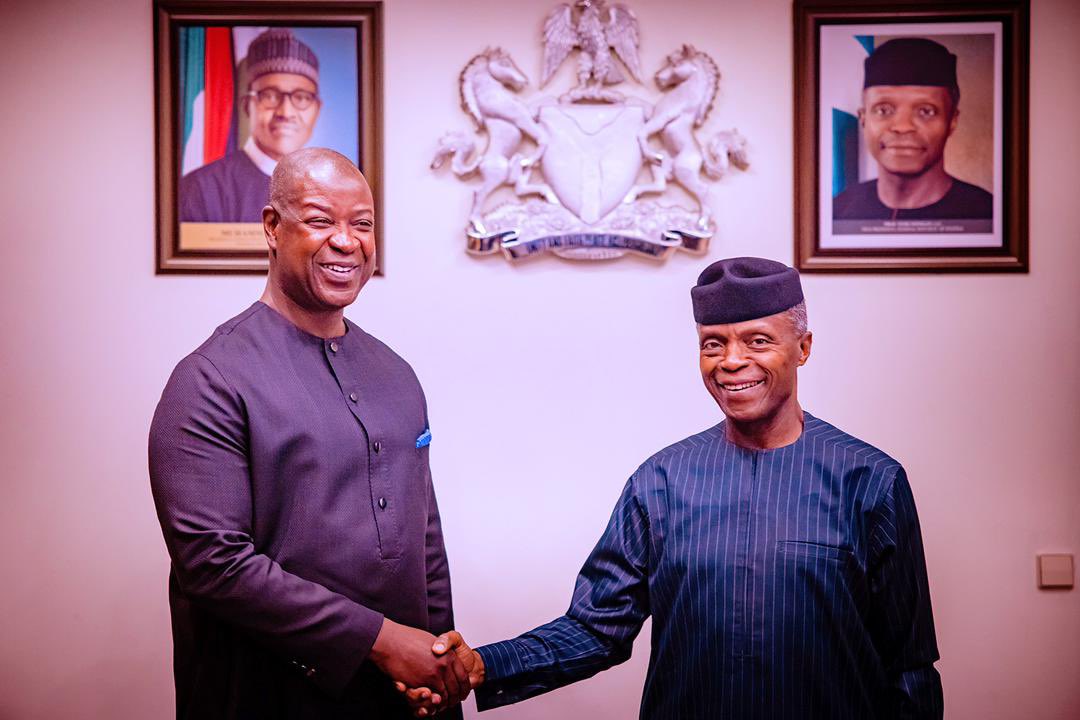 President Muhammadu Buhari has said his administration is planning to ensure that at least 10 million Micro, Small and Medium Enterprises (MSMEs) have access to soft credit at a single digit interest rate in a proposed small scale empowerment scheme.
He also said the Federal Government is keen to help MSMEs achieve their full potential and has developed strategic policy interventions, enshrined laws and established institutions to create a supportive business environment for entrepreneurs and MSMEs.
The President made the disclosure, Tuesday, at the opening ceremony of the 17th Abuja International Trade Fair.
Buhari, who was represented at the event by the Minister of indutstry, Trade and Investment, Otunba Niyi Adebayo, said to achieve the plan, the Trade and Investment Ministry has developed a programme that will enhance access to credit for over 10 million MSMEs at single digit rate.
"Aside from provision of finance, this project will address key ecosystem issues such as development of MSME clusters to lower operating costs as well as capacity building initiatives," the President said.
In addition, he said, the Ministry has also commenced the process of adopting a centralised automated platform for the registration of Trademarks, Patents and Designs.
He continued that the overall objective is to fully digitise existing records and automate the registration process to enable ownership and commercialisation of innovation.
The Federal Government, the President stated, has also approved fiscal incentives for MSMEs, which includes exemption from Company Income Tax and Value Added Tax for enterprises with annual turnover of less than 25 million Naira. The Pioneer Status Incentive also grants tax holidays for start-ups across multiple sectors.
He, therefore, called for focus on how MSMEs can be energised as vehicles for economic growth.
On his part, President of Abuja Chamber of Commerce and Industry, Dr Al Mujtaba Abubakar, challenged small scale businesses to embrace technology in order to advance their business operations.
He said digitization offers a range of opportunities for SMEs to improve performance, spur innovation, enhance productivity and compete on a more even footing with larger firms, reflecting: economies of scale; lower operation and transaction costs; and reduced information asymmetries.
Abubakar said the 17th trade fair will also strengthen trade and investment opportunities in the country, thus, offering a neutral and open atmosphere for blue chip companies, trade groups/associations, and government.