Nigeria Owes N35.5trn, As Local Debt Stands At N21trn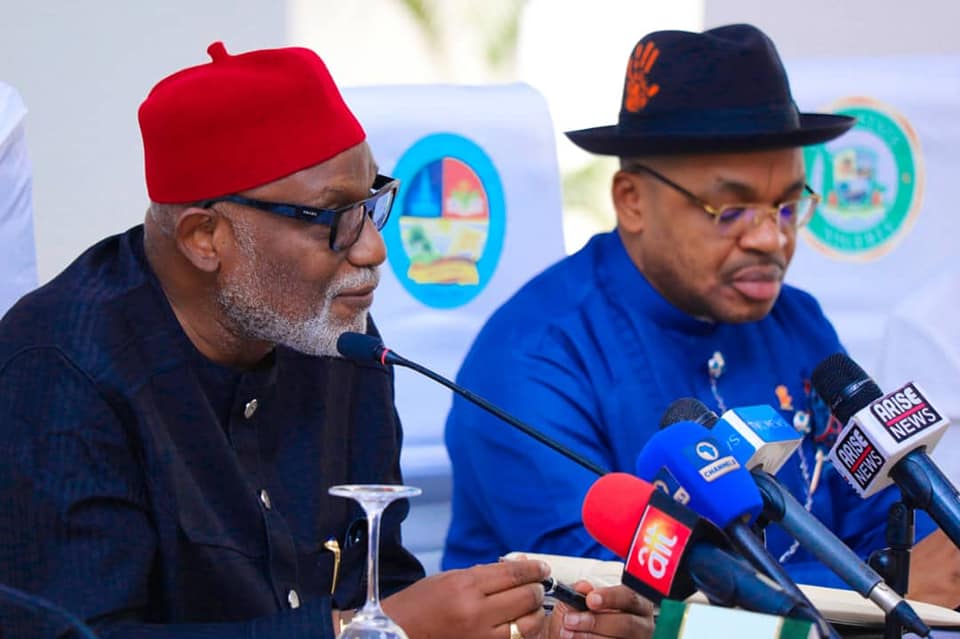 The nation's public debt stock stood at N35.465trillion as at June 30, Director-General of the Debt Management Office (DMO), Ms. Patience Oniha, has disclosed.
Total public debt is composed of the domestic and external debt of the Federal Government, the 36 state governments and the Federal Capital Territory (FCT).
Nigeria's total public debt stock was N33.107trillion or $87.239billion, as at March 31, 2021.
This indicated a N2.358trillion rise in the debt stock from the end of the first quarter of the year to the end of the second quarter.
A breakdown of the public debt figure under review indicated that that external debt was N13.711trillion, representing 38.66 per cent.
On the other hand, domestic debt was N21.754trillion, representing 61.34 per cent of the total stock.
The Federal Government accounted for N11.828trillion of the external debt and N17.632trillion of the domestic debt.
States and the FCT's external debt stood at N1.883trillion, with a domestic debt stock of N4.122trillion.
The breakdown of the external debt showed that the bulk of the debt is owed to multilaterals (World Bank Group and the African Development Bank Group), which accounted for 54.88 per cent.
The next highest category is the commercial debt (Eurobonds and Diaspora bonds) which accounted for 31.88 per cent; while bilateral (China, France, Japan, India and Germany) stood at 12.70 per cent.
Promissory Notes represent 0.54 per cent.
Oniha explained that the nation had several benefits from going to source funds which included showcasing Nigeria in a positive light in the international financial markets where large pools of capital are available.
In addition, she said, "The sovereign Eurobonds serve as a benchmark on the back of which several local banks have issued Eurobonds. Amongst them are Zenith Bank, Access Bank, UBA, FBN, Ecobank Nigeria and Fidelity Bank. This window opened by the sovereign enabled these Nigerian Banks raise Tier-2 Capital to meet regulatory requirements and enhanced their capacity to lend to, and, support local borrowers.
"Issuing Eurobonds has been a potent tool for building up Nigeria's External Reserves. A healthy level of External Reserves supports the Naira Exchange Rate and Nigeria's sovereign rating.
"Raising funds externally through Eurobonds to finance budget deficits reduces the level of sovereign borrowing in the domestic markets. The benefits of this are many: mitigates the risk of crowding out the private sector (more funds available at moderate rates for other borrowers in the domestic economy).
"The Eurobonds are also listed in Nigeria's two securities exchanges: The Nigerian Exchange Limited and FMDQ Securities Exchange Limited. This increases the size of these exchanges and diversity of instruments listed.
"The Eurobonds are actually issued as part of approved Government Borrowing Plans, usually in the FGN's annual budgets, for financing capital projects thereby reducing the infrastructure gap."
The D-G explained that the issues of rising debt, high debt service to revenue ratio and utilization of borrowed funds were germane.
She said that members of the public should not lose sight of the facts which necessitated borrowing which included, "Huge Infrastructure Deficit , Recession (twice in the last six years), Consecutive Budget Deficits, Low Revenue Base, compounded by dependence on one source – crude oil which prices crashed and at a point, at the peak of the Covid-19 pandemic had no buyers."
Oniha stressed that Nigerians must challenge themselves and support the Federal Government on the need to raise revenue.
She noted that the 5 per cent tax as a percentage of the Gross Domestic product (GDP) was too poor for Nigeria and that concerted efforts must be made to increase the nation's revenue.
The D-G disclosed that work has already started on this, adding the Federal Government debt to the Central Bank of Nigeria which was at about N10trillion at the beginning of the process.
She said, "We are working towards recognizing it, getting the proper approvals to include it in the public debt stock. Where we are is to get the necessary approvals to convert it into a tenured debt."
On the foreign exchange implications for debt service, especially the fall in the value of the Naira, in recent times, the DMO boss said, "we have initiated actions towards managing that risk."
Inflation Rate Falls To 16.63%  – NBS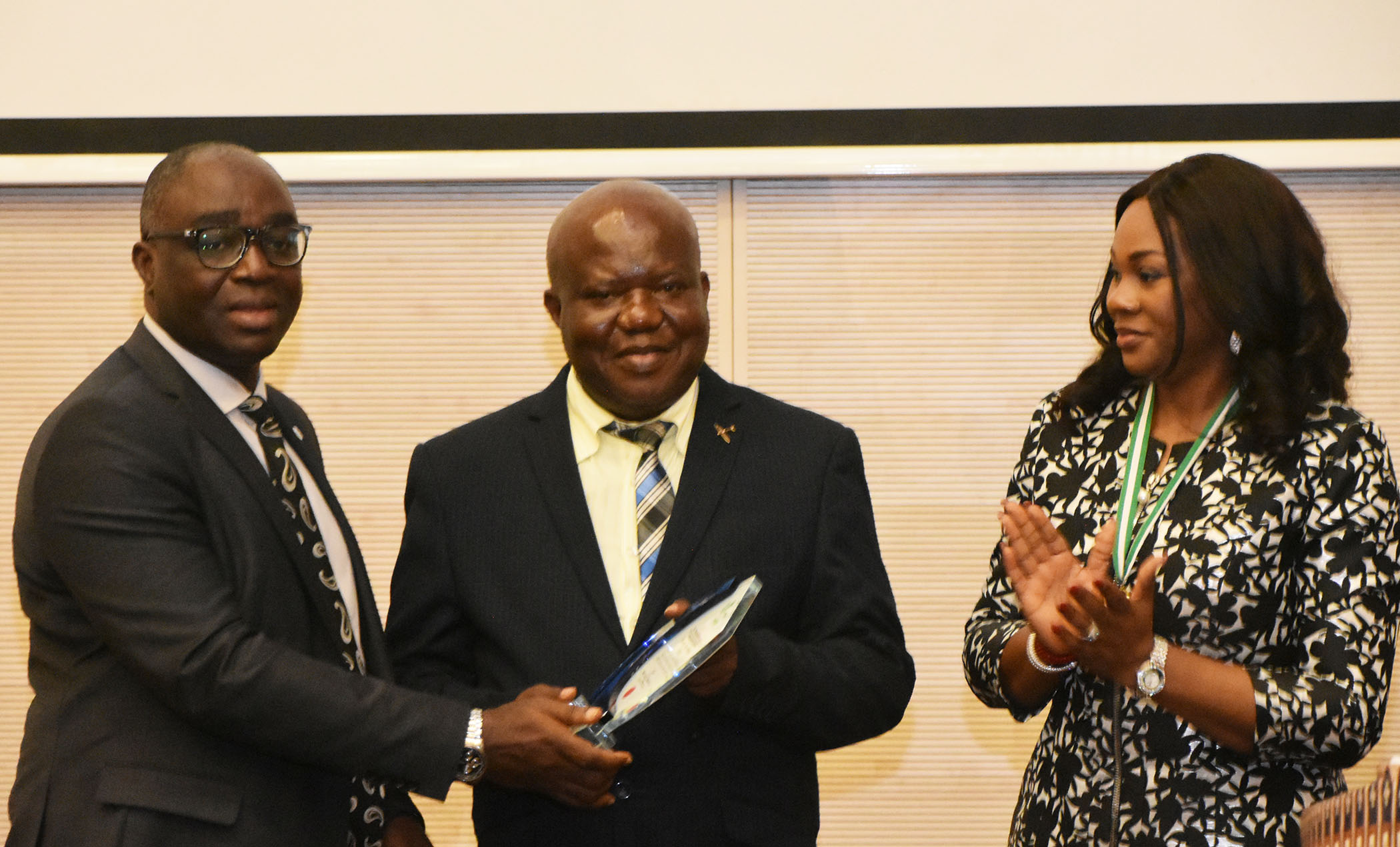 The rate of inflation in Nigeria has declined for the sixth consecutive month to 16.63 per cent in September, which is its lowest level since January this year, the National Bureau of Statistics (NBS) has said.
The Bureau, in its Consumer Price Index released on Friday, said the inflation rate fell by 0.38 per cent from 17.01 per cent in August.
The drop in headline inflation began in April when it fell to18.12 per cent from 18.17 per cent in March.
According to NBC, the urban inflation rate increased by 17.19 per cent (year-on-year) in September 2021 from 17.59 per cent recorded in August 2021, while the rural inflation rate increased by 16.08 per cent in September 2021 from 16.45 per cent in August 2021.
It said farm produce such as bread, cereals, cocoa, meat, coffee, tea and cocoa drove food inflation, fell to 19.57 per cent in September from 20.30 percent in August.
Other items that led to the rise in the composite food index in September included oils and fats, yam and other tubers, fish, potatoes, milk, cheese and egg.
"On month-on-month basis, the food sub-index increased by 1.26 per cent in September 2021, up by 0.20 per cent points from 1.06 per cent recorded in August 2021", the NBS stated.
 The Statistician-General of the Federation, Simon Harry, said the fall in the inflation rate signalled an improvement in government performance and more favourable economic conditions.
"The inflation rate in Nigeria has maintained a consecutive decline in year-on-year for a period of six consecutive months, starting from March 2021 to August 2021", he said.
By: Corlins Walter
5G Now At 97% Completion, As NCC Moves To Auction Spectrum
The Nigerian Communications Commission (NCC) has said that the plan for deployment of Fifth Generation technology in the country has gotten to 97 per cent. 
Executive Vice Chairman of NCC, Prof. Umar Danbatta, disclosed this at the annual African Tech Alliance Forum with the theme 'Embracing changes and digital transformation in the new normal'.
According to a statement titled 'NCC update on plans for 5G deployment' issued  by the NCC's Deputy Manager, Public Affairs, Kunle Azeez, the commission stated that some spectrum would be auctioned.
"Already, we are set for the auction of some spectrum slots in the 3.5GHz band. The other day, I was at the National Assembly, I informed the Senate that we were 95 per cent ready for 5G.
"Today as we speak, I am delighted to tell you that we are already at 97 per cent completion. 
"The committee set up to auction the spectrum has already developed an information memorandum which is already published for inputs and comments from all industry stakeholders.
"Prior to this, a 5G deployment plan was developed and we have since secured the Federal Government's approval", the commission stated.
The commission also explained that because of the Covid-19 pandemic, almost every means of communication became virtual, which led to an increase in network connectivity requirements as a result of unprecedented upsurge in internet traffic.
Danbatta added that even though the network infrastructure in the nation demonstrated some capacity to contain the surge in internet traffic, a lot of work was being done by the commission to boost network capacity, sensitise the public and ensure accessibility to affordable connectivity.
"Emerging technologies such as 5G, which NCC is driving aggressively in Nigeria, Internet of Things; Cloud Computing; Quantum Computing Augmented/Virtual Reality, and similar emerging technologies are playing a critical role in improving remote communication over the internet with great user experience.
"The NCC is committed to promoting this inevitable change and enhancing user experience through effective regulation of the telecoms sector", he stated.
Nigeria's Debt-To-GDP Ratio To Hit 42% By 2026 – IMF
The International Monetary Fund (IMF) has projected that Nigeria's Gross Debt-to-Gross Domestic Product ratio will rise from 35.7 per cent in 2021 to 42 per cent by 2026.
The IMF stated this in its October 2021 Fiscal Monitor Report published on its website.
It said the country's gross debt-to-GDP ratio would increase from 35.7 per cent in 2021 to 36.9 per cent in 2022, 37.7 per cent in 2023, 39.1 per cent in 2024 and 40.6 per cent in 2025.
According to the report, the gross debt includes overdrafts from the Central Bank of Nigeria (CBN) and liabilities of the Asset Management Corporation of Nigeria (AMCON). 
It added that the general government's revenue-to-GDP ratio would decrease from 7.2 per cent in 2021 to 6.5 per cent in 2026, while the general government expenditure-to-GDP ratio would decrease from 13.3 per cent in 2021 to 12.6 per cent in 2026.
The global financial institution said that the general government net debt-to-GDP ratio would increase from 35.3 per cent in 2021 to 41.8 per cent in 2026.
"The overdrafts and government deposits at the Central Bank of Nigeria almost cancel each other out, and the Asset Management Corporation of Nigeria debt is roughly halved," it added.
The report said for low-income developing countries like Nigeria, average gross debt in 2021 would likely remain stable at almost 50 per cent in 2020, while debt vulnerabilities "are expected to be high.