Customs Accuses Embassies Of Encouraging Smuggling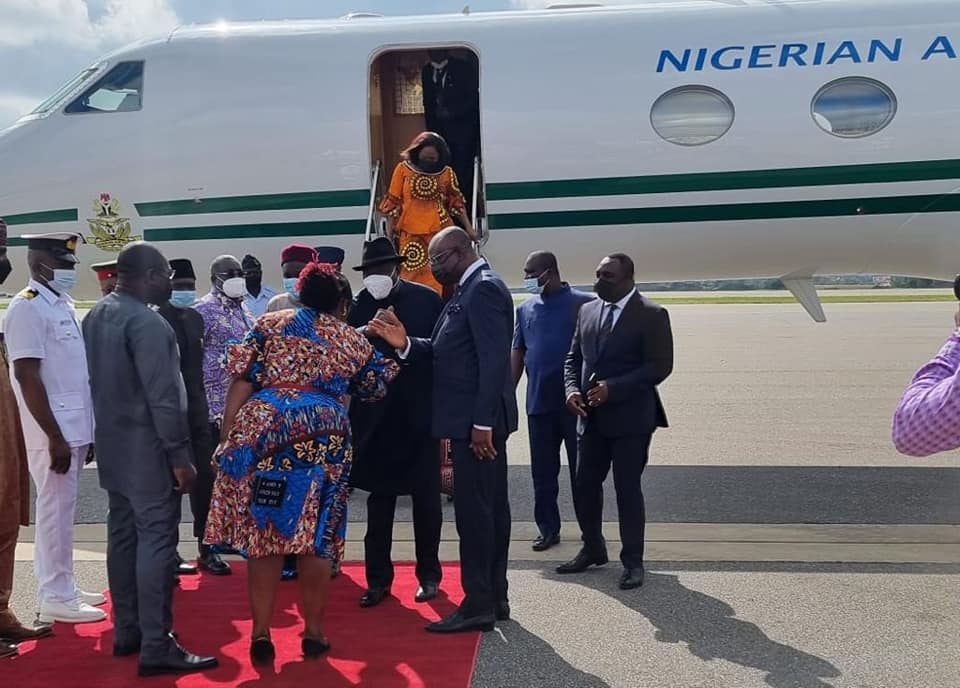 Another mode of vehicle smuggling through the land borders hiding under diplomatic cover of embassies has been uncovered by the Nigeria Customs Service at Seme Border in Lagos.
The Customs Area Controller, Seme Border, Comptroller Bello Mohammed Jibo, disclosed this on Tuesday when briefing newsmen on activities of the command between January and September.
Jibo displayed four exotic vehicles with diplomatic number plates that were seized by his men.
He said that the smugglers in an attempt to bring in dutiable vehicles into the country without paying Customs duty hid under the pretence that the vehicle belonged to a diplomat.
Jibo said that upon scrutiny and investigation, the claims that the vehicles belonged to the embassies and that diplomatic officials were traveling in them were discovered to be untrue.
The command, according to him, also intercepted contrabands worth one thousand, two hundred and forty four (1,244) smuggled items with Duty Paid Value (DPV) of eight hundred and eighty six million, four hundred and twenty eight thousand, one hundred and sixty three Naira, forty one kobo (N886, 428, 163.41) only between January and September this year.
The command added that it collected the sum of seven hundred and eighteen million, eight hundred and twenty eight thousand, five hundred and twenty nine Naira, eighty five kobo (N718, 828, 529.85) only as revenue during the period under review.
Within this period, the command also processed and exited exported trade volume of six hundred and thirty five thousand, one hundred and forty nine Naira, twenty three kobo (635, 149.23) metric tonnes, with the Free On board (FOB) value of fifteen billion, five hundred and sixty four million, one hundred and thirty thousand, five hundred and eighteen Naira, nine kobo (N15, 564, 130, 518.09) only, and the NESS value of seventy eight million, two hundred and three thousand, seven hundred and seventy nine naira, eighty one kobo (N78, 203, 779. 81) only.
Under ETLS, the command treated and exited one thousand, three hundred and fourteen (1,314) trucks of goods under the scheme.
Explaining some of the items seized, Jibo said in July 2021, the command made a huge seizure of three thousand, one hundred and eighty six (3,186) parcels of cannabis sativa concealed with sharp sand along Badagry-Seme road.
"Furthermore, in our last press conference, the command handed over two hundred and thirty two (232) parcels of cannabis sativa to National Drug Law Enforcement Agency (NDLEA) Special Command Seme.
"Securing our borders is a collective responsibility; the Nigeria Customs Service ensures inter-agency cooperation and coordination among all the other security agencies at the border", he said.
The command, however, lamented that the economic policies of the Benin Republic was affecting its revenue drive, saying all goods transiting through Benin are mandated to pay some duties and levies by the government of Benin Republic which is contrary to ECOWAS protocols and international transit agreements.
By: Nkpemenyie Mcdominic, Lagos
'Xerox Committed To Growth Of Nigeria's Economy'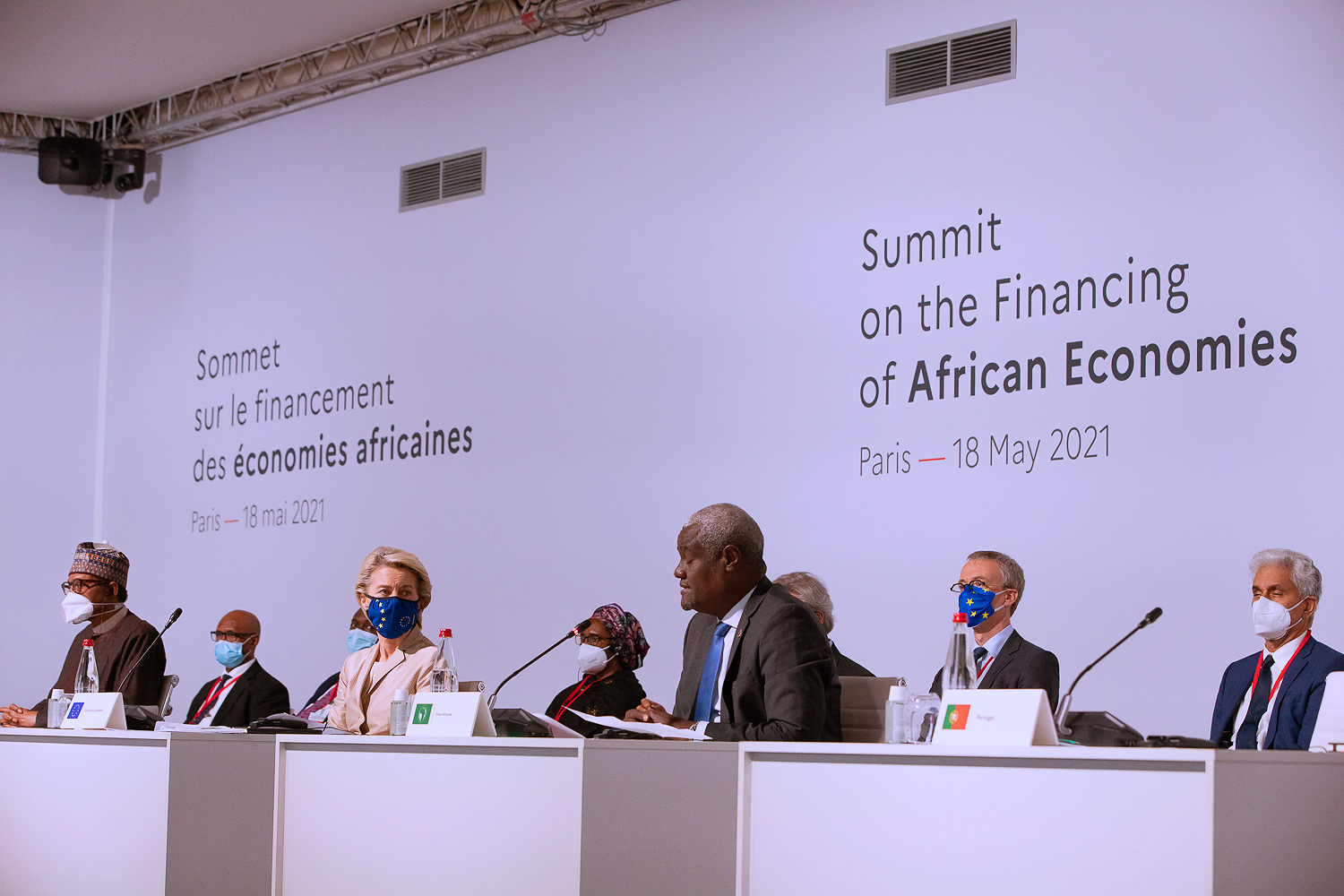 Managing Director/Chief Executive Officer of Xerox Nigeria Limited, Engr. Femi Abidoye has said that the company is committed to the growth of the Nigerian economy.
Abidoye said this during the customers' forum/products exhibition themed, "Xerox Business Solutions For Digital Transformation In The 21th Century", in Port Harcourt, yesterday.
He said captains of industry, SMEs, Startups, big players in the oil and gas industry, and politicians should patronise the company's products to empower the youth.
Speaking earlier at the programme, the MD described Xerox as the foremost document management solution provider with a global reputation and unbeatable track record in quality service delivery, excellent products innovation, clear market leader in Africa and household name in reprographic market in Nigeria.
He said the company commenced business operation in Lagos five decades ago, adding that it has partnered with all states in the South-South and south-Eastzones through its dealership network.
"Knowledge is no doubt a powerful tool in our quest to move forward, which is why a better knowledge and appreciation of the use and application of Xerox equipment as it relates to storage and retrieval cannot be overlooked in our overall consideration".
He said the company has been blazing the trail as the foremost document management provider.
"Permit me to say that the overall objective of this digital transformation exhibition will have tremendous impact on the ever-changing technological advancement, communication and developmental stride in our overall economic advantage with world-class productivity,efficiency, return on investment and cost-saving initiative".
Chairman of occasion, Dr. Kenneth Okujagu, said Xerox has been known for its quality.
He commended the company for maintaining the quality, and called for it to be sustained.
By: John Bibor
FG To Maximise Local Content Opportunities In Midstream, Downstream Sectors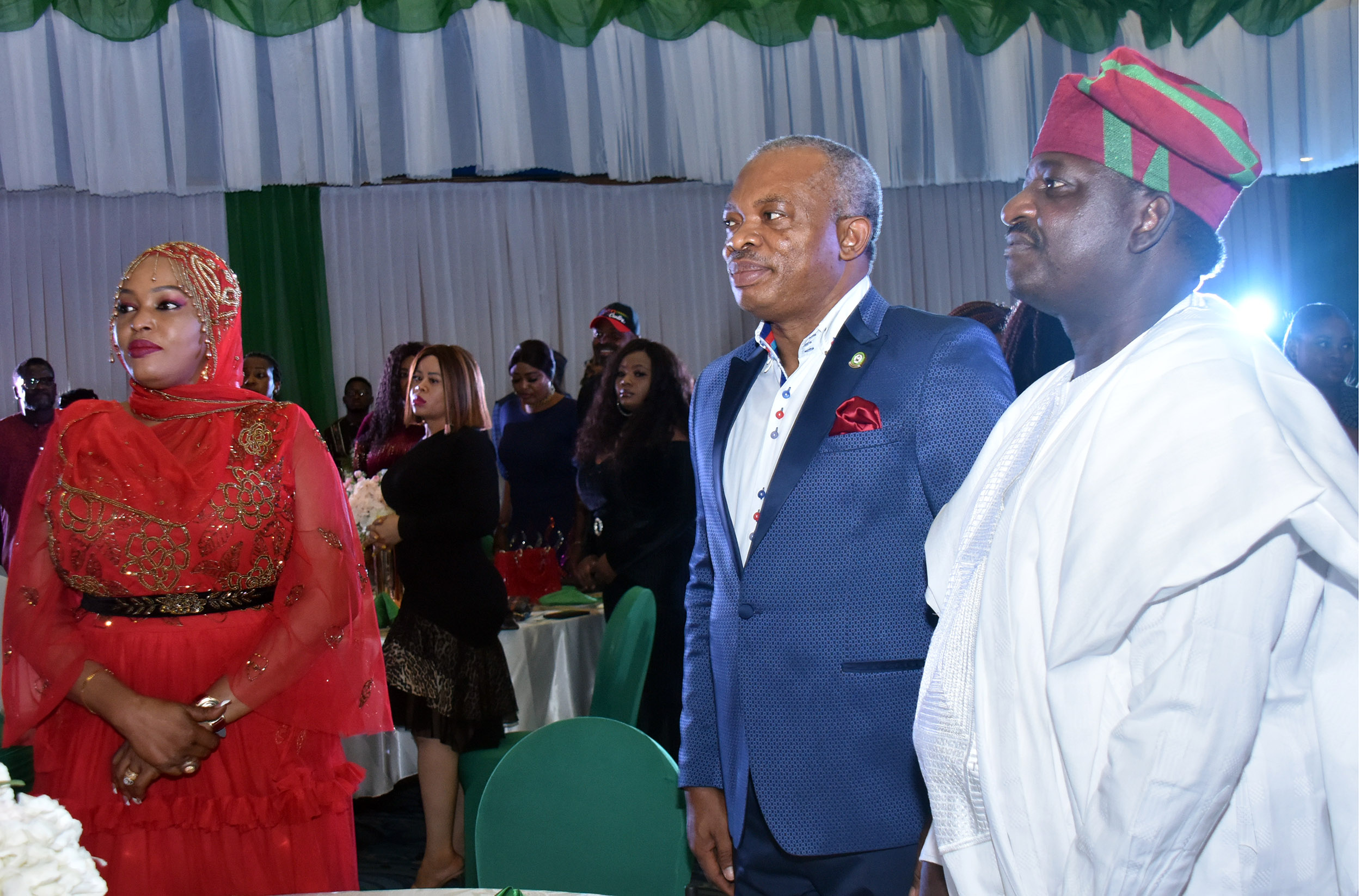 The Federal Government has expressed firm determination to fully catalyse investments in the midstream and downstream sectors of the petroleum sector, with a view to creating employment for teeming youths and maximising local content opportunities.
The Minister of State for Petroleum Resources, Chief Timipre Sylva gave assurance when he declared open the Nigerian Content Midstream and Downstream Oil and Gas Summit organised by the Nigerian Content Development and Monitoring Board (NCDMB) in Lagos.
He stated that the Nigerian oil and gas industry was currently in the phase of exploring the vast opportunities and potentials associated with the midstream and downstream sectors, and commended the NCDMB for intervening to foster dynamism in the sectors through the summit.
He acknowledged that the midstream and downstream sectors did not receive the deserved focus in the past but hinted that the situation was set to change because the recently enacted Petroleum Industry Act (PIA) contains fiscal incentives to attract investment in gas development, distribution, penetration, and utilisation and provides exceptional care for host communities.
He charged industry stakeholders to take determined steps to unlock natural gas and domestic production potentials and use the opportunities in the gas ecosystem to drag millions of Nigerians out of energy poverty.
In his welcome address, the Executive Secretary, NCDMB, Engr. SimbiKesiyeWabote affirmed that the board was keen to maximize Local Content opportunities in the midstream and downstream sectors because they offer the greatest number of employment opportunities as well as longevity of jobs in contrast to the upstream sector of the oil industry.
"This provides means to absorb outputs of our Human Capacity Development programs in the form of job opportunities," he added.
He also stated that the entry barrier for businesses to partake in the midstream and downstream sectors of the industry is relatively lower compared to the upstream sector and there are vast business opportunities in the midstream to downstream sectors, ranging from processing, transportation, storage, and distribution that could be started on small scale and later scaled up to bigger enterprises thereby growing in-country capacities and capabilities.
According to Wabote, the profit margin is also attractive in the midstream and downstream, especially in the LPG distribution value chain and this serves as an incentive to attract a wider number of players.
He emphasized the need to maximise the potentials of the midstream and downstream sectors to ensure energy security and national pride, adding that the direct social impact of a productive and efficient midstream and downstream sector of the oil and gas industry also needs to be maximised.
The executive secretary further explained that the Nigerian Oil and Gas Industry Content Development (NOGICD) Act established NCDMB as the regulator of Nigerian Content in the entire spectrum of the Nigerian oil and gas industry.
He added that the board's regulatory role is not to stifle the industry but to provide enabling, and inclusive, business environment for businesses to thrive with the active participation of critical stakeholders.
Giving a rundown of the board's achievements in the midstream and downstream sectors, he listed the partnership with Waltersmith, which resulted in the delivery of the 5,000barrels per day modular refinery in Imo State, the 2,500barrels per day Duport Modular Refinery located in Edo State, which is due for commissioning this year as well as the 2,000barrels per day Atlantic Refinery and the 12,000barrels/day Azikel Hydro-skimming Refinery both in BayelsaState, which are under construction.
Other achievements of the board include the partnership with the NNPC to construct a 50,000liters petroleum products terminal in Brass, the partnership with Bunorr Integrated Energy Ltd for the establishment of 48,000 liters/day Base Oil Production Facility in Port Harcourt, Rivers State, which is due for commissioning this year and the ongoing construction of the Eraskon Lube Oil factory in Gbarain, Bayelsa State
Dwelling on the LPG value chain, he stated that the board had gone into partnership with some investors to develop some projects.
Some of them included the partnership with NEDO Gas Processing Company in Kwale, Delta State for the establishment of 80MMscfd of Gas Processing Plant and a 300MMscfd Kwale Gas Gathering hub, partnership with Triansel Gas Limited in Koko, Delta State for the establishment of 5,000MT LPG Storage and Loading Terminal Facility and partnership with Brass Fertiliser for the development of a 10,000MT/day Methanol Plant at Odiama in Brass.
Others are the partnership with Butane Energy to roll out LPG Bottling Plants and Depots in Abuja and 10 northern states and partnership with Southfield Petroleum for the establishment of 200 MMscfd gas processing plant at Utorogu, Delta State to produce 123,000MTPA of LPG, which is about 10percent of current LPG demand nationwide.
Other investments include the partnership with MOB Integrated Services for the construction of the 500MT Inland LPG terminal which is currently in operation at Dikko, Niger State as well as the partnership with Amal Technologies to set up a plant in Abuja to produce Smart Gas/Smoke Detector Alarm devices.
Withdrawal Of Naira Notes: Stakeholders Call For Caution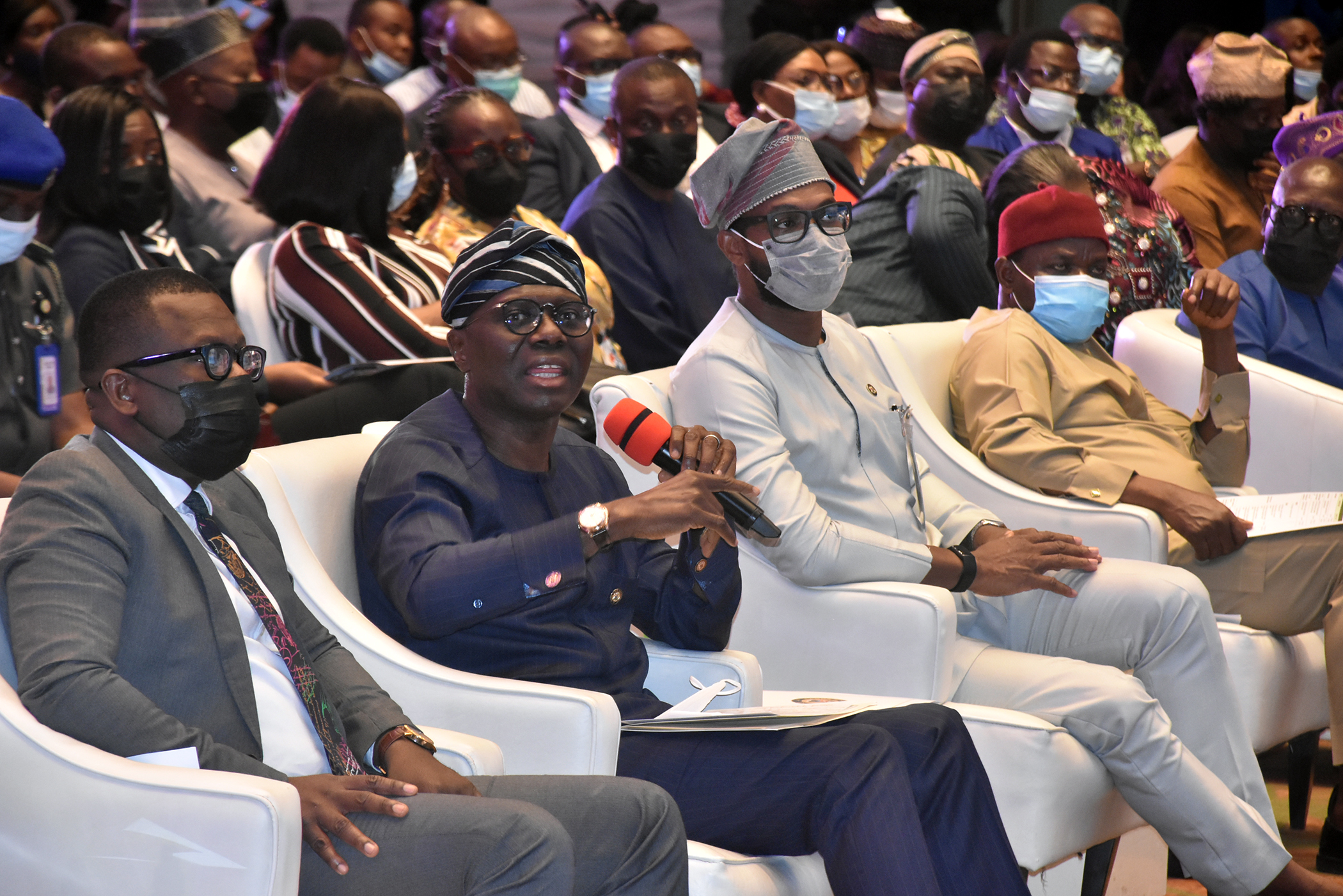 The Central Bank of Nigeria (CBN) has debunked rumours that it is planning to withdraw naira notes from circulation and replace it with its digital currency, the eNaira, which was launched  last October by President Muhammadu Buhari.
Recall that stakeholders had warned the apex bank to desist from such move.
Director, Corporate Communications Department of the CBN, Osita Nwanisobi, at the weekend, noted that, the statement purportedly to have been made during a stakeholders' engagement on eNaira adoption in Asaba, Delta State, was misconstrued.
He, therefore called on the public to disregard such information in its entirety.
The eNaira is a Central Bank Digital Currency (CBDC) that was rolled out to improve financial inclusion in the country, reduce the cost of transactions, and boost security in the financial system.
According to Nwanisobi, the digital version of the Naira is meant to complement the existing currency notes and, therefore, will circulate simultaneously as a means of exchange and store of value.
On the benefits of adopting the eNaira, he said the digital legal tender, aside from the safety and speedy features, will also ensure greater access to financial services by the underbanked and unbanked populace, thereby enhancing financial inclusion.
Nwanisobi, therefore, urged members of the public and business owners to embrace the digital currency, the eNaira, saying it offers more possibilities.
Meanwhile, the eNaira speed wallet is expected to have another update which will allow users to pay bills and conumate online shopping payments directly from their wallets.
Stakeholders have, however, queried the decision of the government over planned removal of Naira notes from circulation.
They noted that in civilised societies, physical money exists side by side with other forms of financial transactions.
Speaking in an interview the The Tide's source, the President of National Union of Banks, Insurance and Financial Institutions Employees of Nigeria (NUBIFIE), Comrade Anthony  Abakpa, expressed wonder how such a policy could be brought out without enough preparation and enough awareness.
"The CBN ought to give enough time to enable Nigerians prepare for it. CBN should know that not every Nigerian is having bank account, talkless of e-money. Most of them who cannot write would not be carried along.
"What CBN needs most is ability to educate everyone on it and save people from demoralisation, because it will demoralise and be cumbersome to many people and they will lose confidence in government.
"CBN should run both physical and e-money together, not total removal of physical notes from circulation", Abakpa said.
On his part, the General Secretary of Iron and Steel Senior Staff Association of Nigeria (ISSAN), Comrade Lucky Odigie, urged Federal Government to desist from policy summersaults.
He said, "Federal Government should not start what it will not be able to sustain. In fact, this policy has already failed before birth.
"How can Government just wake up with policy that would add more burdens to the masses that have already been pushed to the wall?"
Odigie also advised FG to always put the interest of the masses first in all their planning in order to reduce harsh economic situations that are pushing some into vices.