Customs Impounds Diesel, Textiles, Others Worth N51m In Bauchi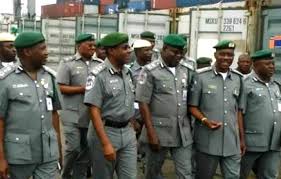 The Nigeria Customs Service, Federal Operations Unit, Zone D, Bauchi, has seized 33,900 litres of diesel, four vehicles, insecticide, and other contrabands worth N51.2 million within five months.
Comptroller, FOU, Zone D, Adesanmi Omiye, disclosed this in a statement.
Comptroller Omiye said from February to June 2021, the unit seized a vehicle containing 33,900 litres of diesel in 565 bags worth N12.9 million around Otukpa in Benue State.
Omiye disclosed that other seizures included 24 bundles of foreign textile materials with Duty Paid Value (DPV) of N8.8 million, four vehicles with N5.1 million DPV and 27 bales of second hand clothing worth N4.8 million DPV.
Others, he said, included used tyres and rice.
He said the actions of the Custom operatives were in line with the provisions of Section 8 and Section 158 (Power to Patrol Freely) of Customs and Excise Management Act (CEMA) Cap C45 Laws of the Federation of Nigeria 2004 as amended.
He explained that the seized diesel was coming from Port Harcourt. 
"We know that this is supposed to be taken out of the country but we were able to seize it. Everything inside there is diesel and this is supposed to be for local consumption.
"If we had compromised, it would have gone to a foreign country and they will be enjoying our subsidy which is meant for our local market and we will be suffering here", he said.
Customs Cautions Officers On Improper Dressing, Unkempt Beards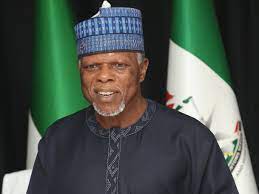 The Nigeria Customs Service (NCS) has threatened to sanction its officials for improper dressing and unkempt beards.  Other minor violations include use of name tags.
This was contained in a memo issued by the Deputy Comptroller General, Human Resources Development of NCS, A.T. Babani.
The memo number HRD/2021/026 titled: "Introduction of Customs Police Caution Slip in the Service" was dated 10th September, 2021.
The memo stated that the caution slip would be issued in triplicate for minor offences such as improper dressing, use of unapproved name tags, and failure to shave among others.
The service said it has introduced the use of Customs Police Caution Slip (CPCS) as a law enforcement tool in the service.
The memo reads, "I am directed to bring to your notice that the Comptroller General of Customs has approved the usage of Customs Police Caution Slip (CPCS) as a law enforcement tool in the service.
"The slip which will be administered by the Customs Police Unit of various Zones/Area Commands would be in triplicate and once issued, a copy shall be forwarded and inserted into the officer's establishment file.
"The issuance of the Customs Police Caution Slip (CPCS) will include offences such as improper dressing, multi-colour waist belt other than approved one and usage of unapproved name tag, failure to shave, and other sundry minor violations of the second regulation 13 of the Customs and Excise Management Act CAP LFN of 2004 as amended.
"The caution slips would serve as a proactive tool to ensure compliance to rules and regulations.
"First-time offenders, repeated offenders and consistent pattern of offence identified, shall be documented and used for strategic decisions making".
Stakeholder Tasks RSG, MWUN On Piracy
The Maritime Workers Union of Nigeria (MWUN), Rivers State Branch, says the union and the state government need a strong synergy to tackle the act of sea piracy and all forms of criminal activities in the state's waterways. 
Chairman, MWUN, Rivers state Branch, Comrade Jonah Jumbo, in an interview with The Tide, noted that unlike in Lagos State, there was no synergy between the Rivers State Government and MWUN to curb piracy on the waterways.
"We need to work together to checkmate all forms of criminality, sea piracy and attacks on passenger boats in our waters", Jumbo said.
Comrade Jumbo insisted that the state government and the union were working in parallel lines, hence the high rate of piracy on the waterways.
Jumbo said, lack of synergy between the state and the union was having negative turns in its operations, thereby not improving marine transport business in the state.
The chairman said the union alone cannot solve the problem of insecurity in the waterways, hence the need for collaborations between the state government and other relevant authorities.
He further noted that Lagos State was doing well in marine transportation because there was a strong synergy between the state government and the union.
"Lagos state maritime business is improving every day with more fleets because the government, stakeholders and the union are working towards ensuring success", he said.
By: Chinedu Wosu
Inadequate Facilities At MAN Worry Mariners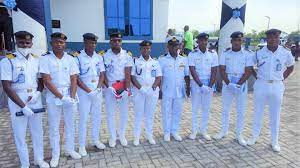 The Nigerian Association of Master Mariners (NAMM) has lamented lack of simulators for training of cadets at the Maritime Academy of Nigeria (MAN) in Oron, Akwa Ibom State.
The body also decried lack of ocean-going vessels to enable the cadets of the academy acquire the mandatory sea time experience.
NAMM President, Capt. Tajudeen Alao disclosed this during an interview with newsmen, recently. 
"Training at the Academy had always been as per the International Maritime Organisations (IMO) model courses", he said.
Capt. Alao said the shortcomings have always been in the areas of lecturers, simulators and international trading ships for practical exposure.
Other challenges include lack of funding, bureaucracy and the Nigerian factor.
"Leadership of the academy too has not been based on professionalism but political consideration. The shipping companies who are end-users have not committed their services to the academy.
"The number of students per class is much more than what is obtainable in the western world. 
"There are no core ship-related courses, not many courses, facilities and disciplines," Alao said.