South South Women Brainstorm In PH …Set Agenda For NCOWA Meeting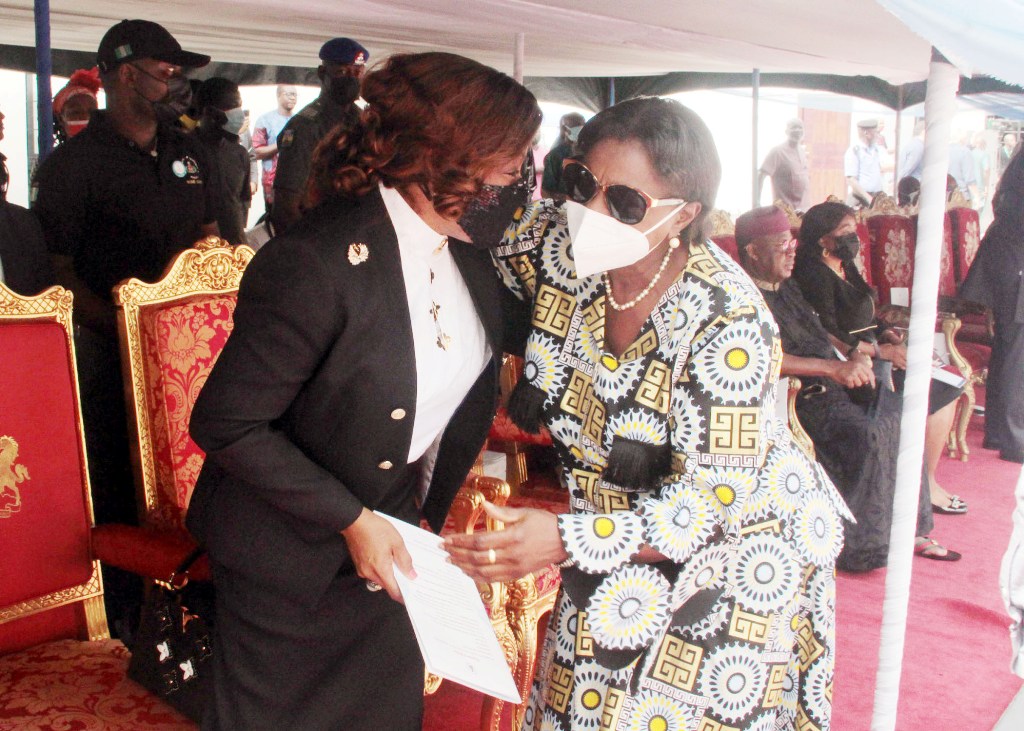 A four-day pre-council zonal workshop by the Ministry of Women Affairs of the South- South region has ended in Port Harcourt, Rivers State capital.
The workshop with the theme:"Gender Equality:A Panacea For Enduring Security And Sustainable Economic Recovery In The Post Covid-19 Era", attended by Directors of the six states that make up South-South ge-opolitical zone of Nigeria took place at the auditorium of Rivers State Ministry of Women Affairs, Eastern By-pass,Port Harcourt.
This is the first time the pre-council zonal meeting is taking place in Port Harcourt.
Declaring the workshop open,the Permanent Secretary, Federal Ministry of Women Affairs,Amb. Anthonia Akpabio Ekpa said the workshop focused on the medium term national development plan and the preparation of council memoranda towards the upcoming 21st National Council on Women Affairs meeting holding later in the year.
The Permanent Secretary, who was represented at the occasion by Lady Ngozi Roseline Obinna commended delegates for the passion,dedication, unity and energy exhibited prior and during the workshop to achieve collective goals.
She enumerated the thematic areas for the memoranda for the 21st National Council of Women Affairs meeting to be "Gender mainstreaming, Empowerment of Women and Protection and Promotion of reproductive health and sexual rights of women.
Other thematic areas are protection and promotion of child participation, survival and welfare, social protection of the vunerable, poverty alleviation and social inclusion amongst others.
Earlier, in her welcome address, the Permanent Secretary of the Rivers State Ministry of Women Affairs, Barr. (Mrs) Uchechukwu Uriri commended delegates for attending the workshop and thanked the Rivers State Governor, Chief Nyesom Wike for his benevolence for ensuring that the workshop took place under a conductive environment.
She noted that it was the hallmark of the administration in providing good leadership and unprecedented display of support to women in the political, economic and social fronts in the state.
She encouraged delegates to rub minds together, put in their best and come up with appropriate decisions that are best for the zone.
Delivering the paper on the Conceptual Analysis of the Federal Ministry of Women Affairs (FMWA's) Mandate in Relation to the Medium Term National Development Plan 2025,Mr Tommy of FMWA, Abuja,said,the Federal Ministry of Women Affairs by its mandate is charged with the responsibility of formulating policies, implementing projects and programmes aimedat improving the lives and livelihood of women, children and other vunerable groups in Nigeria.
Consequently, the Ministry collaborates with relevant stakeholders, MDA's at the national levels and at the 36 states of the federation as well as development partners to achieve these onerous tasks.
He enumerated the strategic policy mandates of the ministry towards the Medium Term National Development Plan 2021-2025 to include most aspects of social development, putting people first and leaving no one behind, removing all barriers towards attaining self sufficiency in an inclusive manner with shared responsibility for poverty reduction, prevention and containment.Mainstreaming gender across all sectors for improved accountability, social system and protection for the vunerable amongst others.
Furthermore,he highlighted the role of the Federal Ministry of Women Affairs in the implementation of the Economic Recovery and Growth Plan (ERGP) of the federal government, which includes the Economic Sustainability Plan as Covid-19 pandemic stimuli which aims at mitigating effects of a deep recession, while ensuring social stability and addressing long standing economic vulnerabilities occasioned by the Covid-19 lockdown.
The federal ministry, he noted is involved in job creation scheme by providing equipment for voational skill training in the six geopolitical zones and being involved in post Covid-19 innovation and empowerment series for women amongst others.
He also disclosed the ministry 's deliverables in the implementation of federal government's nine priority areas aimed at improving health,education and productivity of Nigerians.
The deliverables include collaboration with the Ministry of Education to increase girl-child enrolment, retention and completion of basic education, collaboration with the Ministry of Health to eradicate harmful traditional practices on women and girls including female mutilation and active collaboration with the private sector to create a large number of well paying jobs.
Other deliverables in the federal government nine priority areas which aims at enhancing social inclusion by scaling up social investments include activation of an action plan to promote political, social and economic participation of girls and women in Nigeria, advocate for the domestication of the Child Rights Acts by all states of the federation.
Others include to conduct a review and propose amendments to legislation to ensure gender equality and end all forms of discrimination against girls and women,collaborate with relevant stakeholders to develop and implement economic empowerment programmes for women amongst others deliverables.
Participating states submitted memoranda for dicussion and for onward presentation at the 21st National Council on Women Affairs meeting holding later in the year.
In separate interviews at the end of the workshop, participants expressed optimism that the knowledge gained at the workshop was immeasurable. They promised to utilize the knowledge in enhancing the operations in the various states.
For Mrs Faith Okpohmorho, Diector, Women Affairs in the Delta State Ministry of Women Affairs,Community and Social Development said that "the workshop has enlightened us further to develop our memos in line with what the federal government is doing towards the empowerment of women in Delta State.
Also, Mrs Irenonsen Joy Ikensekhien, Director, Gender Issues in the Edo State Ministry of Social Development and Gender Issues said that the workshop has helped provide tecnical support for her state to ensure that memos are presented in line with the four thematic areas of the Federal Ministry of Women Affairs, Abuja.
In her own view, Mrs Mary Atan,Director, Child Development in the Akwa Ibom Ministry of Women Affairs said the workshop has afforded her the benefit of interacting with other delegates to compare notes on what they are doing concerning women development and empowerment.
By: Ibinabo Ogolo
NDLEA Nabs Pregnant Woman, Fake Soldier For Drug Trafficking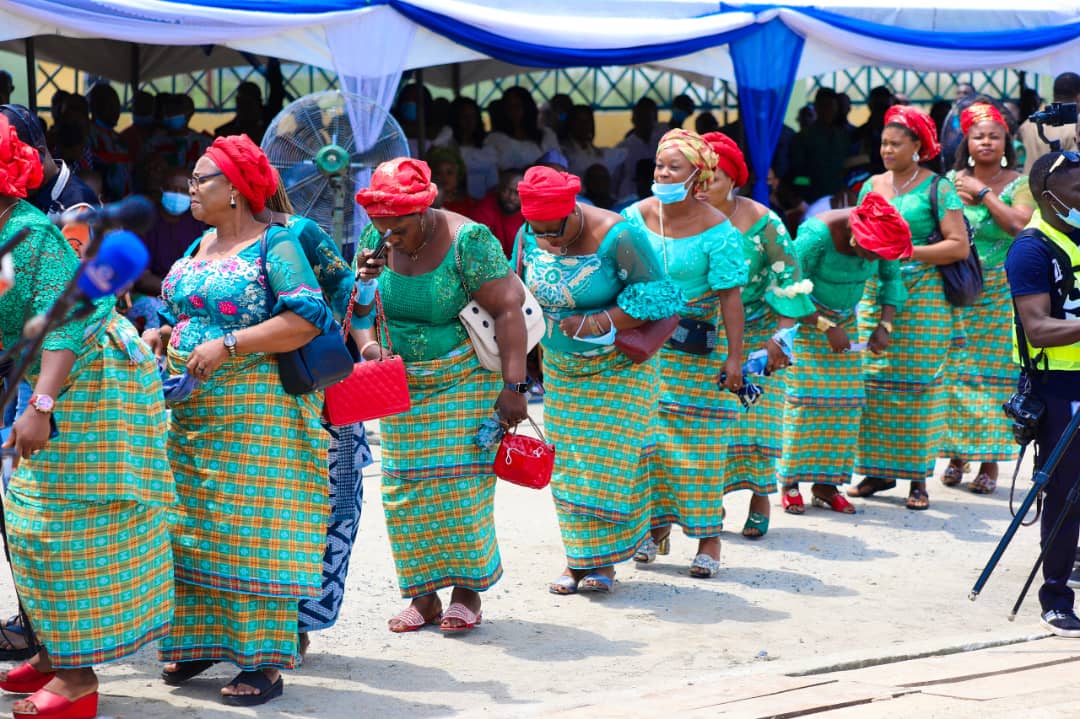 Operatives of the National Drug Law Enforcement Agency (NDLEA), continued their nationwide 'offensive action' against drug traffickers in the past week, seizing hundreds of kilograms of illicit substances at the airports, courier firms, hideouts and destroying hectares of cannabis farms in the remote forests.
Attempts by a female passenger, Isesele Obehi, and one Emmanuel Chibuzor Omebere, to export illicit drugs to Europe through the Murtala Mohammed International Airport (MMIA), Lagos; and Nnamdi Azikiwe International Airport, Abuja; were thwarted by narcotic officers who arrested them shortly before they boarded their flights.
While Isesele was nabbed on Saturday, September 11, 2021 during outward clearance of Ethiopian Airline flight at Gate B departure hall of the Lagos airport on her way to Milan, Italy with 312 sachets of Tramadol, weighing 1.5kg, concealed in crayfish and dried vegetables, Chibuzor was equally caught with 137.45grams of the same drug concealed in foodstuff at the Abuja airport on Thursday, 2nd Sept during outward clearance of Turkish Airline flight to Istanbul, Turkey.
A statement by Femi Babafemi, Director of Media and Advocacy said, "In the same vein, efforts by desperate traffickers to export varying sizes of consignments containing cocaine, heroin and other illicit drugs through courier firms were also foiled.
"Some of these include 475grams of heroin concealed in food items going to Canada; 202grams of cocaine hidden in body cream containers going to Australia; 720grams of Cannabis Sativa tucked in computer hard drives heading to the United Arab Emirates, UAE and another 2.1kg of cannabis hidden in body cream bottles going to Oman, while 60grams of cocaine concealed in degree certificates meant for Australia was also seized, all from three courier firms in Lagos.
"Curiously, a 38-year-old pregnant woman, Kate Ngozi Nwuju was arrested on Tuesday 14th Sept at her residence in Rumueme, Mile 4 area of Port Harcourt, Rivers state with 4.5kilograms of cannabis following intelligence that she sells drugs.
"Also, one Aliyu Saidu, suspected to be a fake soldier was arrested with 2.3kg of Cannabis Sativa in a commercial bus from Lagos to Makurdi, on Monday 13th of Sept at Aliade checkpoint, Benue State.
"In Kano, one Shuaibu Yusuf was arrested on Friday 17th Sept with 537kg of cannabis sativa, concealed among bags of cement in a truck, while in Ogun state, five persons were arrested on Tuesday 14th Sept after their truck conveying 552kg cannabis was intercepted at Ogere Remo, along Lagos-Ibadan expressway.
"In a related development, narcotic officers on motorised patrol on Friday 17th Sept, arrested a 21-year-old Law Ubi at Marian Road, Calabar, Cross River state with 67.4 kg cannabis while a follow-up search of his residence the following day, Saturday, led to the recovery of 4.2grams of Cocaine from his apartment.
"In Edo, operatives stormed remote forests in Ovia North East area of the state between 8th and 16th Sept, destroyed over 14 hectares of cannabis farms, and recovered 172.6kg of cannabis.
"Three female and male suspects were also arrested in raids across Owan East and Akoko Edo areas of the state.
"Different quantities of cannabis and local mixtures called monkey tail were recovered from them.
"Chairman/Chief Executive of NDLEA, Brig. Gen. Mohamed Buba Marwa (rtd) commended the officers and men of the Lagos airport, Abuja airport, Benue, Kano, Ogun, Rivers, Cross River and Edo commands as well as those of the Directorate of Operation and General Investigation, DOGI, of the Agency for maintaining the heat on drug dealers".
Marwa said their efforts "further reaffirm our determination that those in this criminal trade will always have the new NDLEA to contend with; whether in their homes, on the streets, at the ports and deep in the forests, we'll chase them with every legitimate force and smoke them out, up to the last man or woman if they fail to repent."
Over 80% Women Are Displaced By Climate Change -Experts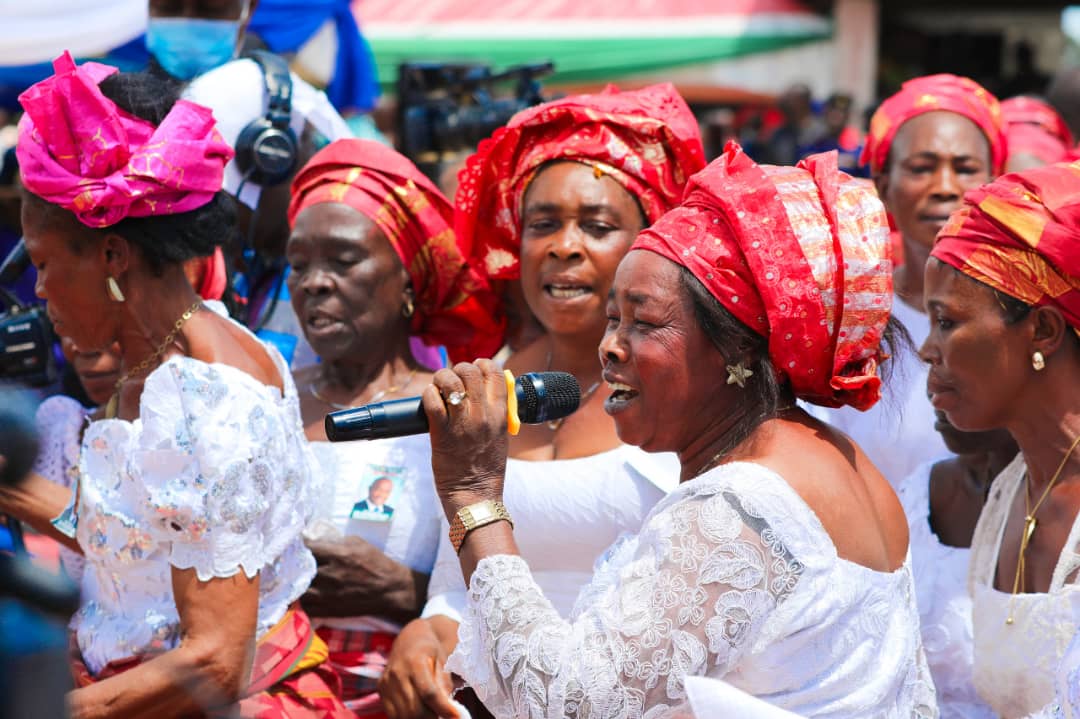 Often times, we are confronted with the phrase 'climate change', especially when it has to do with global warming driven by human-induced emissions of greenhouse gases and the resulting large-scale shifts in weather patterns. Since the mid-20th century, there have been periods of climatic change on a global scale, following humans' unprecedented impact on Earth's climate system.
Speaking on the Topic: 'Climate Change Crisis,' in a two-day training programme organised by Kebetkache Women Development and Resource Centre on the Theme: 'Gender and Climate Change,' the Head, Environment and Conservation Centre for Environment, Human Rights and Development (CEHRD), Dr Kabari Sam, described global warming as a gradual increase in the overall temperature of the earth's atmosphere, generally attributed to greenhouse effect caused by increased levels of carbon dioxide, CFCs, nitrate oxide and other pollutants.
A growing number of communities—both coastal and inland—are finding themselves underwater. Extreme weather, sea level rise, and other climate change impacts are increasingly to blame. As global warming continues to exacerbate sea level rise and extreme weather, our nation's flood plains keep growing by certain percentage. Unfortunately, there's no end in view to this global menace in as much as human activities do not change to positively improve on the environment.
Regrettably, with this ocassional change in weather condition, even when it is said to be a global problem, its impact is localized. Experts hold that it impacts more negatively on women than the men as over 80 percent of women are said to be displaced by its effect. Their opinion, it is gathered, stems from the fact that 90 percent of works carried out by women, while at home revolves around Green House Gases.
Dr Sam described Green House Gases as those from vegetable crops that is preferred and used in cooking by every household as the consumption of these vegetables is good to health, noting that the careless act of disposing these vegetable wastes in the kitchen for a longer period as well as around the environment sends a dangerous health challenge to the human system.
He frowned at situations where these wastes are disposed in waste bins and kept in the kitchen or by the side of the door where fresh air should pass through to the house for over days, weeks and even months without knowing the hazardous effect that the dustbin is doing to the health.
He explained that the waste kept in the kitchen or at the entrance to the house or within the environment for so long does not allow fresh air to circulate, rather the fresh air is trapped by greenhouse gases and is being consumed on daily bases without knowing.
He warned those in the habit of dumping waste in their kitchens, environment, where smoke from these wastes could easily be inhaled, to desist from such habit, stressing that the white smoke seen coming out from vegetable waste is called methane which is the second of the greenhouse gases.
"High level of methane is capable of reducing the amount of oxygen breathed from the air, thereby resulting to mood changes, slurred speech, memory loss, vision problems, headache, vomiting and facial flushing.
"In most severe cases, there may be changes in breathing and heart rate, numbness, balance problems and unconsciousness such that if not properly managed results in deaths," he added.
Dr Sam stated that climate change cannot be stopped by anyone since everyone eats vegetables, adding that the more vegetable consumption the more increase in Greenhouse gases. He revealed that the first most dangerous pollutant of the Greenhouse gases is Carbon dioxide
Chief Executive Director, Kebetkache, Women Dev And Resource Centre, Emem Okon said greenhouse gases make it possible to sustain the temperature of the earth. She explained that as more carbon dioxide is emitted into the atmosphere, the more it traps the heat. Thus, as the atmosphere becomes warmer, the more gases produced change the climate.
Aside that, there is also the belief that women are the majority of the world's poor and are more often responsible for household food production, family health and nutrition, and management of natural resources-sector that are particularly sensitive to climate change. All these thus, predispose them to the high risk of the impact of climate change.
They also alluded that in situations of poverty, other vulnerable groups, such as children, farmers, persons with disability, elderly persons and youths also face high risks and great burdens from the impacts of climate change
Hence climate change experts have warned that there was need for stakeholders to look at the root causes like the gas flaring, waste recycling plant should be provided so that it can be converted into other renewable energy substances that can be safe and useful to all.
Disease-causing insects that were not originally in Africa are responsible for the more and more heslth challenging diseases experienced in the country today, saying: "1990 was the hottest year and 2030 will be another hottest year that is why we are also trying to discourage bush burning,"
He listed some of the activities that could be done in solving global warming as follows: Tree planting, switch to green power, have energy audit, travel by car, use energy efficient light bulbs and have no more than two children.
In a lecture titled: "Overview Of The National Action Plan On Gender And Climate Change In Nigeria", Emem Okon stated that the women factor was not there as such, there was need for women to mainstream themselves into the process.
"We are looking at holistic inclusion of all women, both the disability and the vulnerable population following the Maputo Protocol on the rights of Women In Africa. Most of these documents are made available, but governments keep signing and demanding, but implementation is a huge challenge."
She added that if government took women seriously, then there was need for them to put these laws that would better the lives of women into their agenda.
Okon charged women groups on the need to advocate on areas at local, state and federal Government levels, where capacity exists on issues of gender and climate change, adding that if there is no capacity and awareness, then there will be no way government at these levels will bring up these issues.
She stressed that their limited participation in decision-making processes and labour markets deepen inequalities and often prevent them from fully contributing to climate-relatedplanning, policy-making, implementation, monitoring and evaluation.
"As Civil Society Organisations (CSOs), we can conduct baseline study on Agriculture infrastructure needs of men and women, that way we help our policy makers to include the issues of women in the budget during planning and decision time."
Speaking on the topic: Role Of Women And Gender In Green And Climate Finance, a member, Centre for 21st Century Issues, Ms Titilope Akosa, described the topic in two terms; position and money. She said, women were marginalised in a well structured system, as a result, they are unable to position themselves to generate fund for themselves that would enable them live happily and peacefully in the well-structured system.
According to her, "Women are interested in what makes them live happily and peacefully on earth. It is not about business and economy, but its about ourselves. We, women are saying no to chemicals that threaten our health and this is the reason why women think differently."
Akosa hinted that there were institutions established to deliver climate finance saddled with the responsibility of climate justice by paying adaptation fee to those people affected by climate change.
"Eco-system says those who pollute the air, water and the environment must pay and also help the people to adapt to the climate change. There are many of these institutions, namely, Adaptation Fund, Strategic Climate Fund, SDC Fund, among others."
She added that it was time for women to turn their vulnerability to opportunity and profitability so as to enable women to make money so they are able to put food on their tables, adding that anything that will stand as a barrier in achieving this must be removed from their way, such as the National Determined Contribution, which has become a barrier to climate justice.
Akosa emphasised that there were financial products as well as engagements that women could fix themselves to raise money economically, and therefore charged women to try to avoid unpaid care work, which she defined as those work that women do, but the GDP does not reflect it, remarking that by so doing will totally destroy the SDC.
In their reactions, a renowned journalist and a writer, Chief Constance Meju, stated that climate change had negatively contributed to having less food, less yield, less energy and that translated to poverty, thereby making one to live below $1 level.
Meju added that the negative impact was that there would be high increase in crime, stressing that change can only happen when few people can start to take positive steps in ensuring there was a positive change.
Also reacting, Blessing Horsfall stated that the climate change was very bad in the Town axis of Port Harcourt, especially within the New Road areas due to the high increase in Kpofire, also known as bunkery business.
Horsefall explained that climate change had brought about serious reduction in farm produce, adding that it was time for everyone to take proactive steps to stop kpofire business before it kill every one.
By: Sylvia ThankGod-Amadi & Susan Serekara-Nwikhana
NAWOJ Hails Banigo For Fulfilling Promise To Association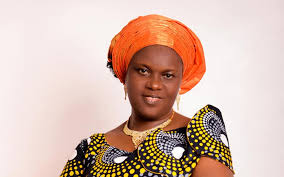 The Nigeria Association of Women Journalists (NAWOJ), Rivers State Chapter has thanked the Deputy Governor of Rivers State, Dr Ipalibo Harry Banigo for fulfilling her promise to the association.
The Chairperson of NAWOJ, Comrade Susan Serekara-Nwikhana expressed her gratitude, while receiving a Desktop, Printer and Uninterrupted Power Supply (UPS) given to the association by Dr Banigo through her Director of Administration, Mr Ben Roberts.
She described Dr Banigo as a virtuous woman, who has shown so much love to NAWOJ as well as women and girls in the society and prayed God to increase her financial resources to enable her continue to touch more lives.
Comrade Nwikhana recalled that Dr Banigo had earlier promised to assist NAWOJ when the executive members of the association paid her a courtesy visit in her office and expressed her joy and gratitude for keeping to her promise.
Pledging to make good use of the gifts, NAWOJ Chairperson hinted that like Oliver Twist, the association would continue to call on her matron, Dr Banigo for assistance and counsel and expressed hope the Deputy Governor in her usual way, will always leave her doors open for NAWOJ.
Earlier, the Director of Administration, Mr Ben Roberts, who presented the gifts on behalf of the Deputy Governor, commended NAWOJ for all her activities and advocacies and enjoined her to keep up the good work.
By: Susan Serekara-Nwikhana