America, Homosexuals And Others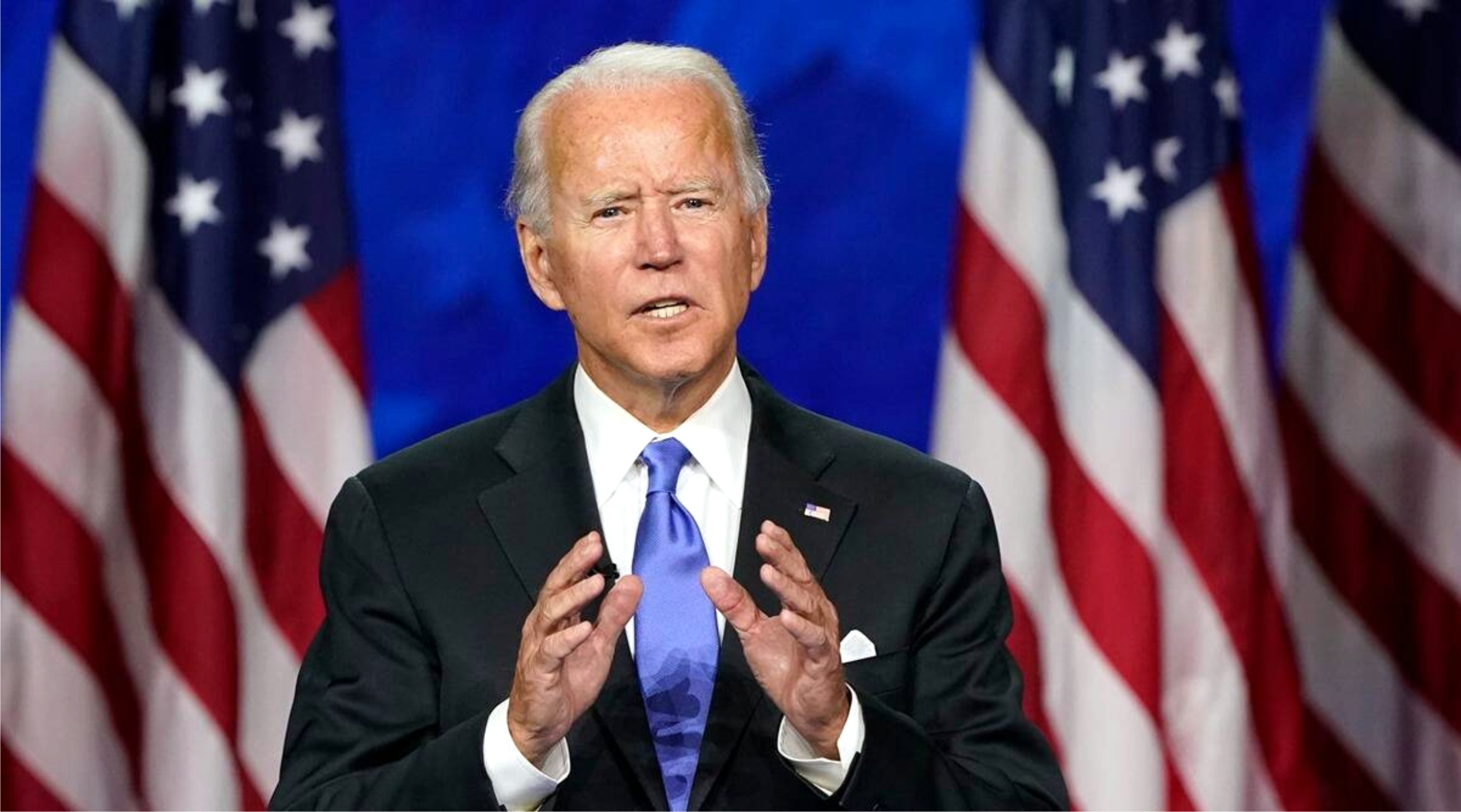 United States President Joe Biden, a fewdays ago, launched a campaign towards shielding lesbian, gay, bisexual, transgender, intersex and queer (LGBTIQ) people with directives to embassies to ensure that violence and discrimination against the group are resisted, and with sanctions to noncompliant nations. Biden further directed all agencies to come up with protective plans within 180 days. This controversy which began from his former boss, Barack Obama, but suffered severe setback under Donald Trump, incidentally resurfaces despite criticisms from many quarters, particularly religious bodies.
In his memorandum, Biden emphasised; "All human beings should be treated with respect and dignity and should be able to live without fear no matter who they are or whom they love". This statement, no doubt, reflects the position of the United Nations Charter on Human Rights which many nations are signatory to, and domesticated in their respective laws. Pope Francis has also overtly jerked against discriminations against LGBTIQ people. The Catholic pontiff argued that they are humans, possibly born with the traits and, therefore,it's unfair to castigate them over a trait acquired from birth without their freewill, and perhaps beyond their control. This has continued to dominate as major argument coupled with the fact that the acts ostensibly harm nobody or jeopardise lives.
Logically Biden, a Christian, is holding a public office, thereby leading people of diverse beliefs, but his office is governed by positive laws than morality or religious beliefs. A critical question is; should an occupant of such office enforce religious doctrines above laws – laid down rules particularly human rights considered above other laws. This is where the problems begin. If a political leader succumbs to be guided by religious doctrines, what would be the fate of the society when a succeeding government imposes anyone it chooses? This is the danger of arbitrariness.
For instance, some predominantly Muslim countries prohibit drinking of alcohol publicly or women openly associating with men. And the battles to quash the barbaric laws have continued without positive outcomes. In the same vein, Christian doctrines prohibit premarital sex, known as fornication in the Bible, as immorality; nonetheless, the act is not a crime under the laws provided the adults indulge with consents. Without consent and backed by an essential element – penetration, a rape may be established.
In other words, while premarital sex is forbidden in Christian doctrine, it is legalised under the laws. It, therefore, implies that positive laws alone do not shape the society. Not all acts prohibited in religious circles constitute crimes as the present situation on LGBTIQ. Among acts forbidden for Christians include idolatry, adultery, fornication, masturbation, homosexuality, covetousness, theft, extortion and envy. In the list, only 'theft and extortion' are criminalised in the laws of most countries. The rest is overlooked. But does their legality imply they are expedient as acceptable norms in the society, not at all. Incidentally, they are all protected by Right to Privacy enshrined in the UN Charter on Human Rights, and domesticated in Nigeria.
Section 37 of the 1999 Nigerian Constitutionprovides, "The privacy of citizens, their homes, correspondence, telephone conversations and telegraphic communications is hereby guaranteed and protected." The Bible foresees the colossal conflicts and thus admonished Christians in Corinthians 1 6:12 – "All things are lawful for me; but not all things are expedient. All things are lawful for me; but I will not be brought under the power of any"(American Standard Version). It suggests some conducts may not constitute crimes in law, nevertheless destructive and offensive. Instructively, for any act to qualify as a crime in law, it must be enforceable. Conducts or deeds that do not pass enforceability test cannot constitute crimes and also, must not be in any conflict with fundamental human rights.
Suffice it to say that the battle to eradicate or transform LGBTIQ people falls majorly on religious bodies; not by pressure but preaching and persuasion. If done with force, it is no longer within the ambit of the law. Besides, they are mostly done in private, and therefore, would amount to infringement to peoples' privacy when interfered with. For example, Sorcery (witchcraft) is a known terrific act but not recognised as a crime in law; however, typically dealt with at religious atmospheres. It is hard to prove demonic activities in law despite the fact societies, including law-officers,recognise their existence.
Again, it should be noted that premarital sex which often led to abortion and deaths arising from sundry complications is not prohibited as a crime, yet, many keenly abstain from it on account of preaching, evangelisation. Thus, though America openly protects LGBTIQ people on account of human rights, nobody is enthused to indulge in them. Obama and Biden are happily married to ladies. America's position shouldn't, therefore, be misconstrued to bidding to LGBTIQ. Its goal as a leading nation is to protect human rights vis-à-vis discrimination and violence — same way it promotes contraceptives including condoms; indirectly endorsing premarital-sex or extramarital affairs – but on principles.
Another point is that adults that bid for uncharacteristic lifestyles should bear responsibility provided it poses no harm to next persons. Measuring LGBTIQ from this angle, it could be said that homosexuals, lesbians, others harm nobody but merely wasting valuable times on unproductive, filthy activities. And the actors that pose as matrimonial couple knowingly deceive themselves as none has lasted after flings, thus merely for shows. Also, no 'wife' of the same-sex union has ever changed surname or the 'husband' pay dowry which is a basic requirement in a marriage, thus, a self-deceit.
So, grownups that knowingly choose the bush in place of pathways should personally face the consequences. Nonetheless, America should advisably desist from pushing LGBTIQ too far with sanctions as a model. The mannerit is hard-pressed is unconsciously giving the outlandish conducts undeserved promotion albeit the goal, without doubt, is for preservation and protection of human rights against violence and discrimination.
Umegboro is a public affairs analyst.
Carl Umegboro
Ensuring Food Safety In Nigeria
When we talk about food safety, we are talking about safeguarding our food in order to avoid risks of being infected whenever we consume them. The way we prepare and handle our food goes a long way in affecting our lives.
Safety of our food lies in our hands. As some persons are careless in life, that is how careless they are when preparing and handling food.  Like drugs, we should not toy with food.We have to take precautions when storing our food so as to avoid food-borne diseases.
As a trader, the way you handle food stuff is very important because if the food were mishandled, you wouldn't have met it in good condition to purchase. It will be unfortunate if after a particular food item has undergone several processes, it is on your table or custody that such will be declared poisonous.
From time to time, we may have either ignorantly or with negligence purchased and consumed spoilt food. The case of kpomo or kanda meat, that is cow skin, is the one that has given many persons concern in recent time. Many people have testified the experiences gotten from the use of kanda. Some say it looks as if vegetable oil is applied on it so that as you wash the meat, oil will surface on top of the water.
Although there are good ones but there is one particular type that appears thick but no matter the number of times you wash, there must be soapy substance in whitish form. If you don't wash it well, it will change the colour and taste of the soup.
Severally, I had asked the sellers why that type is always foaming during washing. But they don't seem to know. This problem may not be from the sellers but from the butchers who roasted and prepared the kpomo. Even if they used soap to wash it after roasting, it should be properly washed. A situation where you are washing kanda and the water used is soapy is worrisome.
There was a time when meat butchers were warned not to use tyres in roasting kanda meat.It was reported that Rivers State Government intercepted a truckload of kpomo meat in Onne Local Government Area.The suspected truck conveying the kpomo, according to report, was accompanied by two men who had been allegedly apprehended.
The Rivers State Commissioner for Agriculture, Dr Fred Kpakol, who confirmed the incident to journalists in Port Harcourt, said that the import paper showed that the product came into the country from Madagascar. He said the containerised truck which conveyed the product came through the Onne Port and added that it was seized and taken to the Police Area Command in Eleme for investigation.
Kpakol explained that the arrest followed a tip-off and the ministry swung into action quickly with the help of the police and assured that the police command would conduct a full-scale investigation into the matter.
According to him, the ministry got a tip-off that the kanda meat was imported into the state and we went in and found out that it was coming from Onne port.His words: "It was a container full of kanda, we were able to intercept it, took it to the Area Command, when it was opened, it was discovered that it was adulterated and stinking. From the import paper, we found out that it came from Madagascar".
The Area Command said it had begun investigation into the matter. The Police Area Command made clear that those arrested with the truck claimed that the consignment was owned by a man called Alhaji and contained raw materials for making shoes.
Look at the way such thing is brought in. The Police and other security agents who raised alarm about this must be commended as investigation is being carried out. The distance from where the adulterated kanda was coming is something else.
We need food but it should not be poisonous. The importance of good food to the human body can never be over-emphasised but a situation where evil-minded persons will distribute rotten food to be consumed by fellow humans should be condemned.
Who knows the market where it would have been taken to and the victims who would have consumed the meat? Think of a situation where a household prepares meal with such or even in an eatery where it is used in cooking for customers. Does it mean that the kanda meat we have been consuming is imported? And it has come to the extent of bringing in spoilt type?
With all the cows in Nigeria, can't we have enough supply of kpomo? I may not be able to explain the nutritional value of kpomo but good ones are useful in preparing different delicacies.I don't want to believe that the kanda meat produced in Nigeria is not enough, the persons involved in that business just want to make their money without minding the implications on humans. If you want to do business, should it be spoilt food? Alarm was raised sometime by meat vendors that unscrupulous elements were bringing in meat from outside. I don't know how true that was and if relevant authorities did a follow-up.
The food we eat must be properly cooked because we don't know where it is coming from and how it was preserved. Relevant authorities should ensure that Nigeria is not a dumping ground for food that cannot be consumed in other countries. If we have to import, they should ensure proper check before importation because anything consumed goes a long way to affect the body negatively or positively. At least, the ones prepared here can be consumed if they are declared safe for consumption. For the ones from outside the country, the preparation and chemical used are unknown.
I think the Ministries of Agriculture and Environment should use relevant personnel to carry out more findings on how kpomo meat is roasted and prepared locally. This will help to differentiate between locally produced ones and the allegedly imported ones.Who knows what would have happened had security agents not been given a tip-off to intercept such consignment which would have been deposited into the local markets?
Those who are concerned with preparation of food for households should devote extra time in ensuring that families are served well prepared meals. It is worrisome how kandameat can be imported from such far distance without getting bad. They should not be allowed to kill innocent people because they want to make money.
Those involved in this unwholesome act should be dealt with according to the law so as to serve as deterrent to others. This is food adulteration and the National Agency for Food And Drug Administration And Control (NAFDAC) should do their work in this regard. The Nigerian Customs Service (NCS) saddled with importation duties should intensify surveillance to ensure that adulterated food can never find its way into the country.
By: Eunice Choko-Kayode
Significance Of Trump's Exit
There was a news report that two serving police officers in the United States of America (USA), sued the former President, Donald Trump, to court for damages which had to do with the upheaval that arose from Trump's protest over the presidential election result. Without going into the nitty-gritty of that show of shame in America, it would be necessary to examine the significance of Trump's exit from power, despite his protest and allegation of election fraud. At the end of the day, the result of that election was upheld, in spite of protest and allegation.
It would be recalled that Trump's protest or doubt about the integrity of the result of the election which resulted in his exit from power, caused his supporters to engage in actions which demanded calling out the riot unit of the police. It was also reported that deaths occurred in the process, including a police officer. An eye witness sent out a text message describing the incident in USA as a show of shame. Many people across the globe also saw that sad incident on the television. One would have thought that thuggery was an exclusive Nigerian affair.
Thus, the end of Donald Trump's presidency was characterised by unfortunate acts of thuggery, rarely associated with election results. Although Trump did not face any impeachment after he left office, two police officers involved in the anti-riot operation sued the ex-President to court for damages which they suffered. There is a Shakespearean play titled: "All's Well That Ends Well", which in the form of idioms, provides lasting lessons.
USA is looked upon by the rest of humanity as the beacon of hope for freedom which democracy promises. While no individual or nation would make any claim of being perfect, it is necessary that there should be a model which would inspire hope, confidence and impetus. Through its strong institutions, USA is one such nation which is a pillar for human freedom and rights. Political shenanigans notwithstanding, American electoral process is not the same as the acts of brigandage which characterise elections in Third World countries.
Some religious groups used to tell those who cared to listen that World War I and II marked a turning point in human history, when the Devil was thrown down to the earth, from wherever. He is said to be roaming about, looking for who he would destroy and devour. Fictional as the tale may appear, there is a probability that humans are passing through an accelerated pace of experiencing, characterised by a possible pay-back time. What that means is that long accumulated dark clouds would fall back as heavy rains, with some windstorms and thunders.
If a presidential election result in USA could lead to protests, deaths and the ex-president being sued by two police officers for damages, then what would the situation be in countries where politics is declared a do-or-die affair? Are humans learning lessons and improving through past experiences, or getting more aggressive and bestial as a result of recalcitrant postures? So-called dividends of democracy should not translate to mean wealth and freedom for a few, and then agonies and bondage for the majority.
Reactions of the international community towards the last US Presidential Election and Trump's personal attitude and utterances, did not portend that there was any fraud or foul play. Rather, there was an indication that conservativism in USA needed some revamping, to become more accommodative. The issues of global terrorism and hostilities are probably reactions arising from past imbalances and other malfeasance, of which all nations have some guilts to bear. The situation does not call for belligerence and recalcitrance, but realistic changes which would emphasise the unity of humanity.
Trump's reluctance to accept defeat was seen as the inability of conservative humanity to see the need to build bridges and accommodate a diversified humanity. Human inequalities and diversities are real, but rather than increase and widen the differences, a new world order demands better understanding rather than bitter confrontations. Therefore, his eventual exit from power despite protest, carries some significance worth examining.
It can hardly be denied that there are structure, power politics and long-standing racial prejudices in the USA and efforts to undermine the rights of minority groups and those who have sympathy for them. Right from the era of Ku-Klux-Klan (KKK) racist terrorists, the American society is full of contradictions, despite every positive achievement. For example, scientific election rigging in the USA style, is done through racial disenfranchisement, with the case of Florida's Black community serving as a reference point. Almost in every election racial disenfranchisement features.
Ex-President Bill Clinton, in his election success speech said: "We must do what America does best: offer more opportunity to all and demand responsibility from all". From the challenges of drug and youth violence, American politics is not free from partisanship, pettiness and pride. What accounted for Joe Biden's success as a president was the willingness to reach across racial lines to work with all people who shared the value of racial unity. The Republican Party, with conservative ideals, needs to embrace the doctrine of liberalism.
In his 957-page book: My Life, Clinton, among other narratives, told of how he witnessed Voodoo proceedings and festival in Haiti, and then came out with an enlarged worldview. He did not condemn, pass judgment or disparage a religion he knew nothing about; rather he said: "God moves in mysterious ways that men rarely understand". A new world order demands open-mindedness and mutual empathy and outreach.
A vital significance in Trump's exit is that various forces which had hitherto held humanity down are being denied opportunity to triumph and continue to hold sway. From the political and economic arena, to the domains of faith, an irresistable wind of change is blowing across the globe. Arbitrary rule of men's will would give way to such system that would disallow arbitrariness, impunity, lawlessness and chicanery. Like Oxymandias of Egypt, King of Kings, Mighty ones would expire quite soon!
Dr. Amirize is a retired lecturer from the Rivers State University, Port Harcourt.
Import Of Obaseki's Speech
The world has changed. Nigeria has changed. The economy of Nigeria is not the same again whether we like it or not. We have been managing since the civil war. We say money is not our problem. As long as we are pumping crude oil every day there will always be money. So, we have run a strange economy, a strange presidential system. Everywhere else, the government relies on the people to produce taxes, they collect taxes and it is the taxes they use to run the local, state and federal government.
But the way we run Nigeria and subsequently the political parties up till now is that it does not matter. The country can go on holiday; the country can go and sleep. At the end of the month, we all just go to Abuja and we collect money and we come back and we spend. We are in huge financial trouble. First, what we used to rely on, crude oil, forget what you are seeing now as 60, 70 dollars per a barrel. It is only a mirage. It's only a question of time because the major oil companies – Shell, Chevron are no longer investing as much in oil. Chevron is now one of the world's largest investors in alternative fuel. Shell is pulling out of Nigeria.
So, in another year or so, where will we find this money that we go to Abuja to share? Last month, the Federal Government printed an additional N50 to N60 billion to top up for us to share. This April again, we will go to Abuja, we will share. By the end of this year, our total borrowings is going to be within N15 to N16 trillion. You can imagine a family, you don't have money coming in, you're just borrowing and borrowing and borrowing without any means or idea on how to pay back and nobody is looking at that. Everybody is looking at 2023." – Godwin Obaseki, Edo State Governor
Yes, it is a long quote but I had to insert it because within these few lines lies the major economic problem of the nation. Of course, Obaseki having been in power for over four years cannot be exonerated from the quantum mess in the country. The economy of Edo State may have nosedived during his administration as claimed by the leadership of APC in the state, but did he hit the nail on the head? Yes, he did. Is the speech a wake-up call? Definitely!
I think it's high time Nigerians, both in low and high places began to tell ourselves the stack naked truth and stop all the lies and cover ups that are doing the country no good. We all are in this sinking ship and if we fail to realize it or continue to pretend that all is well, when the ship sinks, we will all go down. We cannot continue on the unprogressive lane we have been for decades and expect the country to grow.
Several economic experts have warned time without number about the nation's over dependence on oil and the danger it portends to the economic growth of the country yet no concrete measure is seen to have been taken to change the narrative by successive administrations. The manufacturing sector is almost dead. The agricultural sector is in bad shape. Even those that have been keeping the sector alive and some other persons that try to go into agriculture are discouraged by the unending insecurity in the country.
The most worrisome issue raised by Obaseki is the revenue sharing method. Our federation is such that monthly revenue accruing from oil, corporate taxes, VAT, customs, and other levies are shared across the three tiers of government- federal, state and the local governments after 13% of any revenue made from natural resources is paid to the origin states of those resources and other deductions associated with collecting revenues is made. In line with the sharing formula, the federal government takes 52.68%, the states share 26.72% while the local governments get 20.60%. Each state gets its own share of the revenue based on a "Horizontal Allocation Formula" with a few factors put into consideration.
With the assurance of the monthly income, many states hardly look inward for other sources of income. Reports have it that up to 14 states fund at least 90% of their budget with their FAAC allocations. With the dwindling oil revenue, the FG may resort to printing more money to be shared as revealed by Obaseki or continue borrowing from countries across the globe and from within. A recent report of the National Bureau of Statistics (NBS) reveals that the country's total public debt stock, constituting of external and domestic debts stood at N32.22 trillion ($84.57 billion) as at September 30, 2020, indicating an increase of N6.01 trillion within a year. The worst is that there is little or nothing to show for these huge borrowings both at the federal and state levels.
These should be of great concern to any well-meaning Nigerian especially the policy makers who by now ought to be working on policies that will result in a paradigm shift in the country. Gov. Obaseki's suggestion of raising internally generated revenue through taxes is not a bad idea provided those saddled with that responsibility will be sincere and the money will be judiciously used.
Some analysts have also posited that the current system of government in Nigeria is very expensive and wasteful saying that instead of the presidential system, the country should go back to regional system of government which allows various regions to grow at their pace and engenders competition among the regions. Certainly, that is the way to go. Let the geo-political zones think outside the box, using their abundant natural resources and other endowments to develop themselves. They should be paying stipulated percentage of their income to the federal government instead of the other way round.
It is also imperative that urgent and due attention be paid to the development of the agricultural, manufacturing and other sectors of the economy as well as the revitalisation of all the dead industries across the country. Adequate measures should be taken to tackle the heightened insecurity challenge in various parts of the country because, without security, all plans towards having a better country will be futile efforts.
By: Calista Ezeaku