Military Dismantles Illegal Refineries In Rivers – DHQ
The Defence Headquarters says troops of Operation Delta Safe have dismantled several illegal refineries and impounded large quantities of stolen products in Rivers within two weeks.
The Coordinator, Defence Media Operation, Maj.-Gen. John Enenche, announced this while giving update on the military operations across the country on Wednesday.
Enenche said that the Armed Forces of Nigeria in conjunction with other security agencies recorded huge successes while carrying out comprehensive anti-illegal refinery and anti-oil theft operations in the region between December 2 and December 15.
He said that the operations led to the discovery and dismantling of several illegal refineries and forestalling of other activities of economic saboteurs.
Enenche said that the troops of 103 Battalion had on December 3, dismantled eight illegal refineries at Iyalama and Jellikiri areas in Akuku-Toru Local Government Area of Rivers State.
He said the troops of 29 Battalion also immobilised an illegal refinery containing more than 5,000 litres of illegally refined gas at Rumuekpe Community in Emohua Local Government Area of the state.
According to him, troops of 146 Battalion also immobilised three reactivated illegal refinery sites, containing six boilers and 12 storage tanks around Opokiri and Ijawkiri in Bonny Local Government Area.
"More so, on same day, troops of 103 Battalion immobilised a warehouse containing 53 jerry cans of illegally refined gas along Abonnema-Obonoma Road in Akuku-Toru Local Government Area.
"On December 5, troops of 29 Battalion discovered and immobilised three illegal oil refinery sites around Bolo 1, 2 and 3 as well as Tupsoi in Ogu/Bolo Local Government Area.
"On same day, troops immobilised illegal refinery sites around Ikata and Edeoha in Ahoada East Local Government Area,'' he said.
Enenche further disclosed that troops of 146 Battalion intercepted and immobilised four wooden boats and unspecified quantity of crude oil around Orutoru and Peterside in Bonny Local Government Area.
Varsity Bursar Gets Confidence Vote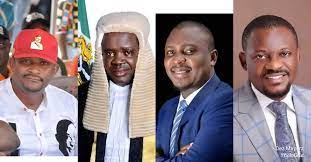 Members of Joint Assembly of Rivers State Youths, have passed a vote of confidence on the Bursar of Ignatius Ajuru University of Education (IAUOE), Mr Karibi Ikiriko over prudent financial management of the University.
The leader of the body, Comrade Gershon Anchor said this when the group paid a courtesy visit on the Bursar at the University premises in Port Harcourt
The body, also known as an 'Assembly of tested activists', drawn from the 23 Local Government Areas of the state , said the act became imperative in order to spur Ikiriko to more action.
"Our aim was to congratulate Mr Ikiriko for being part of the developmental upsurge in the citadel of learning", he said.
According to him, such would not have been possible without a law abiding citizen of his caliber whom he said was endowed with financial prudence cum management.
Meanwhile, the group has thanked God, the Kalabaris, and the university authority for giving them one of the finest brains to do such a strategic job.
They also thanked Governor Nyesom Wike for setting the ball of infrastructural development rolling in the state.
In his response, Ikiriko charged the youths to stay off crime, and learn how to pursue their cause lawfully.
He pointed out that no one had benefited from crime, thus the need to remain law abiding.
"I thank the youths for finding me worthy of the visit and I promise to do my best in the area of service to humanity, which cannot be done in an unlawful environment", he said .
He charged the youths to continue to support the Governor Nyesom Wike-led government as their contribution to the development of the state.
By: King Onunwor
Group Wants Ekpeye People To Pursue Common Goal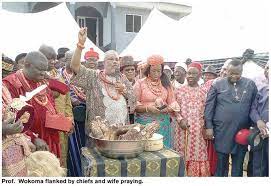 A group under the aegis of Ekpeye Oil and Gas (EOG) has marked its 2nd anniversary amid pomp and pageantry, in Ahoada in Ahoada East Local Government Area of Rivers State.
The ceremony was attended by sons, daughters and well-meaning individuals all over Ekpeye land.
Addressing the mammoth crowd, Chairman of Ekpeye Oil and Gas, Comrade Chidi Dogini stated among other things that the association cut across oil, gas and pipeline host communities in Ekpeyeland, which major objectives include emancipation and liberation of Ekpeye from oil politics of multinational companies. According to him, since EOG's registration on 19th September, 2019, the struggle has been tough.
Comrade Dogini enjoined the people to pursue a common goal of redeeming Ekpeye ethnic nation from shackles of long suffering, negligence and deprivation from oil companies operating across the length and breadth of Ekpeyeland tended to balkanise the people. He stressed that the ugly trend spurred some individuals who have the collective interest of Ekpeye at heart to pull resources together without minding the price to be paid in order to create such a formidable body in Ekpeye kingdom.
The national chairman said, when they came on board, many perceived them not only as child's play, but with inordinate ambition to usurp power for personal aggrandisement. According to him, reckoning from the association's glaring antecedents and genuine intensions the narrative was changed.
He promised that Ekpeyeland would witness economic fortunes in the nearby future if all hands would be on deck.
"As long as the laws of Federal Republic of Nigeria are concerned, as long as the petroleum industry act (PIA) is concerned, I will fight the oil companies that will not listen to the body," Dogini said.
"In the midst of surplus, Ekpeye man has no Job; in the midst of surplus, Ekpeye man was treated with levity, and they armed our youths with matchets and guns to fight ourselves, while they make merry with our oil money," he lamented.
"They say, 'an injury to one is an injury to all. I call on all Ekpeye sons and daughters to join in this struggle to liberate Ekpeye," Dogini said.
The highly elated chairman pointed out ten achievements which the association has recorded over the years which include successful demonstration against Morpol Engineering Ltd and Shell Petroleum Development Company by host communities; acceptance by Agip of ownership of pipeline along with NLNG pipeline right of way; public relation projects in NLNG host communities among others.
The chairman also hinted that upcoming events would comprise remediation of Ekpeyeland and water; general security summit; special training scheme on oil and gas for critical stakeholders in Ekpeyeland and others.
Earlier in his opening speech, EOG's public relations officer, Comrade Austin Ijeoma reiterated the mission and vision of EOG; noting that they have not derailed in their functions. He thanked God for endowing Ekpeye with oil and gas.
The P.R.O remarked further among other things that the power of the association was vested on the villages. According to him, EOG could excel if members take the association seriously by responding to calls as well as informing the body on the happenings around them.
High points of the occasion include induction of Ogbele community youth executives; presentation of EOG progress report; refreshment among others.
However, in a vote of thanks, Mr Johnbull Agbedu, Akoh clan branch chairman of EOG thanked the attendees for being part of the colourful celebration. He also reminded the participants to send the message to their respective communities.
By: Emenike Agimo
Foundation Lists Achievements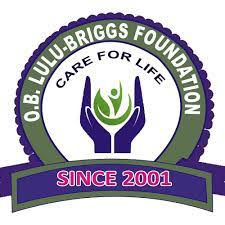 The O. B. Lulu-Briggs Foundation, one of Nigeria's leading humanitarian organisations has clocked 20 years of charitable work in the country.
According to a statement by Oraye St. Franklyn, the spokesperson to the Chairman, Board of Trustees of O. B. Lulu-Briggs Foundation, Dr. Seinye Lulu-Briggs, the Foundation was established on the 21st of September, 2001 by Dr. Seinye O. B. Lulu-Briggs, to institutionalise the philanthropy of her husband, High Chief Dr. O. B. Lulu-Briggs.
The statement stated that the foundation had in the last two decades, in keeping with global goals of the United Nations, gone on to leave indelible imprints in the lives of several people across the country, especially in communities within Niger Delta region.
"With a mission to implement sustainable interventions that enhance the quality of life for under-served persons, the O. B. Lulu-Briggs Foundation continues to offer hope, succour and support to at-risk and vulnerable persons. It achieves its mission through Five distinct programmes which include its flagship eldercare programme: Care For Life and its Free Medical Mission, a 5 day pop-up health camps held in peri-urban and rural communities".
According to the statement, the 20th anniversary celebration would be marked by a series of year-long events that begin with a thanksgiving service that held Sunday, at the Chapel of God Int'l Worship Center in Port Harcourt.
"A one-day Free Eye Clinic will also hold on Thursday the 23rd of September 2021 to offer free eye care to members of the public. Other events lined up for the yearlong celebrations are a Law Clinic scheduled for the 24th of November 2021. The Law Clinic will ride on the back of the foundation's landmark investments in law education in the last 13 years. It would see members of the Foundation's Law School Grants Alumni, in the company of legal luminaries, giving back to society through pro bono services on that day," Oraye revealed.
The statement also enjoined members of the public to take advantage of the free eye clinic for their eye checks and treatment.
The high point of the 20th anniversary celebrations according to the statement would be an anniversary lecture and gala night to hold in February 2022.
According to him, the gala night would appreciate the volunteers, staff and partners of the foundation who have contributed immensely to its 20-year success. The event would also signpost the direction of the foundation for the next twenty years especially in the face of new and emerging global humanitarian challenges.