IAUE To Graduate 3,734, Today …VC Explains N1m Reward To Best Student
The Ignatius Ajuru University of Education (IAUE), Port Harcourt, will graduate 3734 bachelors and postgraduate degrees students at her 38th Convocation ceremony.
The event holding at the university's main campus, Rumuolumeni, today for Bachelors and tomorrow for post graduate students would also feature an award presentation of N1million to the best graduating student.
Speaking earlier during the thanksgiving service at St Augustine's Catholic Chapel, Science Village, IAUE, the Vice Chancellor, Prof. Ozo-Mekuri Ndimele noted that hardwork deserved reward, adding that the token would help to suffice for the years of labour and dedication to academic studies of the student.
Ndimele said: At the convocation, we will graduate our students as usual. The best student will get an award of N1million. Let's appreciate those who are doing well. Somebody laboured and became the best and we give this as a boost. We did it last year and we will do it again this year".
Ndimele stated that the institution was the first in the country to offer such an amount particularly among its contemporaries.
The vice chancellor who described this year's Convocation as unique said it had over 200 Ph.Ds and over 60 first class students.
Ndimele maintained that the thanksgiving was imperative following the geometric progression of the institution in the last one year attributing it to the grace of God upon the University and members of staff.
"Every year we are growing from strength to strength. Last year, we had 16 first class, this year we have ten times over. Last year we convoked 45 Ph.Ds, this year over 200. Last year we commissioned three projects, this year, seven projects. Last year five professors, this year 14", he said.
Ndimele further commended the state governor, Chief Nyesom Wike, for his love and support to the advancement of the institution.
He said: "I want to specially thank our dear governor, Nyesom Wike, for being there for us. I can't even begin to recount how much we've received from the governor. Infact, in all, God has been faithful to us and we give Him the glory".
Also speaking, the Registrar of the institution, Prof Hope Kue-Ikoro, said the University had recorded a tremendous progress compared to the previous year, adding that it was producing quality, outstanding and great students.
By: Lady Godknows Ogbulu
HYPREP Partners Rwandan Institution On Mangrove Restoration …Trains Over 2,000 Ogonis On Shoreline Clean-Up.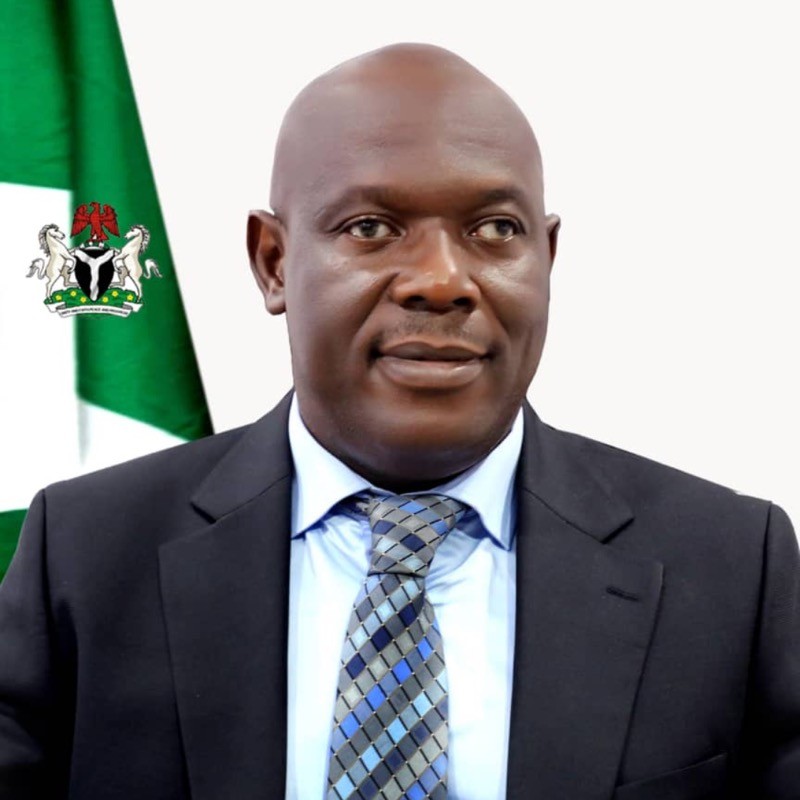 The Hydrocarbon Pollution Remediation Project (HYPREP), says it is collaborating with the School of Wildlife Conservation in Rwanda for the restoration of oil polluted mangroves in Ogoniland.
This is even as it says it is currently training over 2,000 Ogoni youths on shoreline clean-up in Kpor, headquarters of Gokana Local Government Area of Rivers State.
The Project Coordinator of HYPREP, Prof Nenibarini Zabbey, who dropped the hint while speaking with newsmen during a town hall meeting in Bomu Community in Gokana Local Government Area last Wednesday said the agency is collaborating with the school for the mangrove restoration project, which he noted is starting with Bomu Community.
He noted that the mangroves are destroyed in most areas in Ogoniland, while there are still a few areas with pockets of community reserved mangroves, stressing that there are three such communities where HYPREP would quantify the carbon stock both above and below the ground.
According to him, the collaboration with the Rwandan school is a win-win collaboration as the institution would send its interns to Nigeria for HYPREP to mentor them while the agency would in turn send some of its staff to Rwanda to learn how to quantify carbon.
Zabbey further indicated that when such staff return, they would start the quantification process for the agency.
He said HYPREP is expected to interface with critical stakeholders from seven shoreline communities in Ogoniland before embarking on the mangrove restoration proper; stressing that it was part of the reason for the town hall meeting in Bomu Community.
The Project Coordinator explained that the mangrove restoration project would cover over 450 hectares of the land across Ogoniland, adding that the importance of the mangrove resources to the wellbeing of people can never be over-emphasised.
According to him, mangroves are very important in terms of detecting climate change, as they act as sink of carbon.
Zabbey further revealed that HYPREP's management efforts in Ogoniland are anchored on two major pillars which include the restoration pillar and the conservation pillar.
He said mangroves have both environmental and economic values whose benefits can not be quantified, saying, they are to the local communities what reclamation of lands to check erosion is to government for development purposes.
The Project Coordinator noted that the mangroves are places where the local community people get their livelihoods, as they depend on them for food, energy and protection of their shorelines.
Zabbey also used the opportunity to visit Government Secondary School, Kpor where over 2,000 young men and women are undergoing training on shoreline clean-up.
While addressing them, he explained that the training is intended to equip them for the task ahead, and urged them to take it seriously by actively participating in it.
He said the Ogoni clean-up project adheres to international best practices and global standards as those being trained would at the end of the day be awarded International Maritime Organisation's (IMO) certificates 1 and 2.
According to him, the certificates would empower the beneficiaries for life in keeping with HYPREP's sustainable livelihood policy.
He disclosed that another training was going on concurrently and that another batch of trainees would come on board for similar training at the end of the current exercise, and hinted that over 20,000 community workers would be provided the necessary tools to participate in the clean-up of the polluted environment in Ogoniland.
By: Donatus Ebi
Group Blames Poor Fishing Activities On Oil, Gas Pollution
As Nigeria joined the rest of the World to mark the World Fisheries day last week, a non-governmental organisation, Fish Net Alliance, says oil and gas pollution is impacting negatively on the activities of small fishers in the country.
World Fishers Day is marked November 21 annually.
The theme for this year's celebration was "Build Enabling Environment For Small Scale Artesenal Fishers".
A press release made available to The Tide in Port Harcourt and signed by Komo Odhomo, Media Director, Health of Mother Earth Foundation (HOMEF) said the Fish Net Alliance also blamed oil and gas exploration and exploitation as well as their associated infrastructure.
It said palm invasion is contributing to a reduction in fishing activities, coastal erosion, and flooding.
According to the Alliance, "Nigeria has a coastline of about 853km with Lagos, Ondo, Delta, Bayelsa, Rivers, Akwa Ibom, and Cross River as littoral states.
"28 out of the 36 states in Nigeria are navigable by the connecting inland waters that stretches about 10,000km, encircling whole communities in some cases, and in other cases, linking one community to another".
The group, however, noted that Coastal areas in Nigeria face various challenges, such as coastal erosion, flooding, over exploitation of fish and other aquatic resources, marine and coastal pollution, mangrove depletion, and nipa palm invasion.
"Across Africa, more than one-fourth (27 percent) of the population living within 5 km from the coast depend on artisanal fishing for job opportunities.
"In Nigeria, over 80 percent of domestic fish production is generated by artisanal fishers. A sector as important as this, which meets the animal protein needs of millions of Africans, deserves to be recognized and supported".
The release continued that, "As the world marks World Fisheries Day, it should be a time for reflection on the key issues affecting fisheries, particularly the artisanal and small-scale fisheries".
It decried the situation whereby countries engage in harmful fishing activities.
According to the Alliance. a report published in 2021 showed how 10 countries — China, Japan, South Korea, Russia, the U.S.A., Thailand, Taiwan, Spain, Indonesia and Norway — spent over $15.3 billion on harmful fishing subsidies.
"The report also showed how fishing vessels not only exploited their seas, but how they fished in high seas in other countries and engaged in overcapacity, overfishing, and illegal, unreported, and unregulated fishing.
"Another challenge faced by small-scale fishers is the issue of oil and gas pollution. Oil and gas exploration and exploitation as well as their associated infrastructure have proven to be one of the worst challenges in recent time.
"Also, the issue of sand-filling of traditional fishing grounds like the one being experienced by the Makoko people in Lagos State, Nigeria, affects fishing practices too".
It said the theme should evoke a sense of responsibilities as far as fishing activities are concerned.
It further stated that, "This year's theme, 'Build Enabling Policy Environments for Small-scale Artisanal Fisheries', should evoke a sense of responsibility, accountability, equity, fairness, justice, and inclusivity.
"Artisanal fishers must be consulted and included in the preparation of policies for aquatic environments.
"They hold a lot of knowledge that can shape such policies into pro-people and pro-environment policies".
The release also had the Executive Director, HOMEF, Nnimmo Bassey, lamenting the impacts of the oil Well fire that has been burning for over three years now, saying it is shocking that the government and oil and gas companies would allow the Ororo-1 well inferno to continue for over three years off the coast of Awoye in Ondo State without making any attempt to stop it.
"Bassey raised pertinent questions following the continuous burning of the Ororo Well. Huge amounts of hydrocarbons and climate-harming greenhouse gases are being released into the environment.
"Why is the government quiet? Who will clean up, remediate, and restore the already destroyed environment?
"For a government that professes emphasis on the so-called blue economy, this atrocious negligence suggests that government is ready to sacrifice our environment and the communities that depend off natural resources.
"This World Fisheries Day offers a good opportunity for the government to have a change of heart and do the needful".
Bassey also emphasized that the government must learn to work with coastal communities for better environmental management.
On his part, Stephen Oduware, the Coordinator of Fishnet Alliance, noted that communities like Kono in Ogoniland, which have used local and cultural means to preserve a mangrove area, need to be recognized, promoted, and supported.
He said policymakers must bring artisanal fishers to the policy table to make contributions that will further strengthen maritime policies.
"Fishnet Alliance is a network of fishers engaged in and promoting sustainable fishing practices in line with ecosystem limits.
"We stand in solidarity against destructive extractive activities in water bodies, including rivers, lakes, and oceans", the statement concluded.
By: John Bibor
Accreditation Is For Quality Assurance -NUC
The National Universities Commission (NUC) says the aim of accreditation exercise is to ensure quality assurance of all academic programmes offered in Universities across the country.
NUC's Representative, Alhaji Ahmad Abu, stated this on Friday, during a courtesy visit on the Acting Vice Chancellor of Ignatius Ajuru University of Education (IAUE), Professor Okechuku Onuchuku in his office.
Abu noted that most of the problems of Nigeria's economy can be addressed if universities produce quality human resources.
According to him, producing human capital resources and turning quality research available into practical actions would help tackle the country's collective challenges.
The Deputy Director, Accreditation, NUC, Abuja, who emphasized that the Commission is a regulatory and advisory body on the needs and development of university education in the Nigeria, also noted that the curriculum of the university system across the country is outdated and needs overhaul.
He commended universities for their participatory roles in ensuring that the challenges faced in the system is addressed head-on.
Also speaking, the Chairman of the NUC team for the accreditation of Social Science Education programme, Professor Oyaziwo Aluede, said the exercise is not a witch-hunt, but a peer review mechanism.
He, therefore, called for cooperation as they collect relevant data for NUC to take final decision on granting approval for the intended academic programme.
The Professor from Ambrose Alli University, Ekpoma, who hinted that this was his fourth time of visiting the university, expressed appreciation to the Vice Chancellor and his Management team for what he christened "uncommon hospitality" accorded him and his team.
In his response, the Vice Chancellor of IAUE Professor Onuchuku, who was represented by the Registrar, Mr. Donald Okogbaa, described the visit as a welcome development, saying "it ensures quality assurance of programmes run in the university".
He assured that the university would give the team the necessary support to carry out their duties.
He also assured that the university would not go below the standard approved by the NUC, but "would meet the requirements mapped out for the programme to run as outlined by the NUC".
By: Sogbeba Dokubo