Season Of Escapes From Police Custody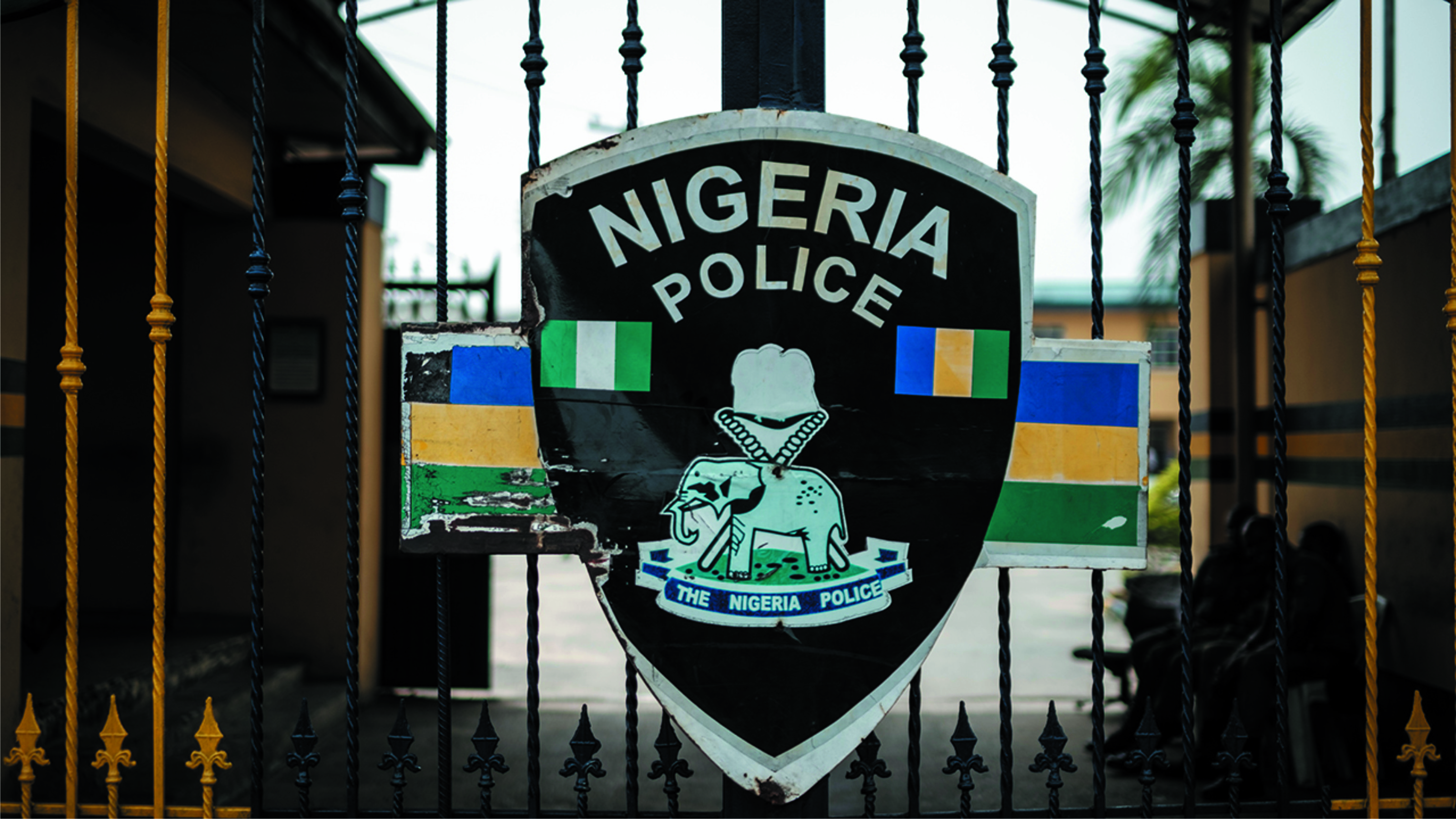 A person escapes from lawful custody if he breaks free of the control of police or other officials after he had already been effectively placed under arrest. The law is quite clear in its position regarding perpetrators as well as those who aid perpetration in one way or the other. While it declares any perpetrator guilty of misdemeanour and liable to imprisonment for two years, Section 135-138 of the Criminal Code Act makes it an offence to aid an inmate in escaping or attempting to escape from lawful custody or to convey something to a correctional centre or to an inmate to facilitate the escape of an inmate.
This offence carries a maximum penalty of imprisonment for seven years. Very seriously, " any person who, being an officer of a prison, or a member of a police force, wilfully permits any other person within his lawful custody to escape (a) charged with an offence punishable by death, or penal servitude or imprisonment for life, guilty of a felony and is liable to imprisonment for seven years; and (b) is, in any other case, guilty of a felony and is liable to imprisonment for three years.
Be that as it may, while many Nigerians consider police custody as the safest place to keep suspects in Nigeria, unfolding events tend to prove them wrong as suspected criminals escape almost daily from the police net, without any cogent punitive action taken on those culpable among men and officers of the affected commands.
The arrest of a suspect all over the globe, as well as being kept in police custody is the principal gateway to the criminal justice system. Detention by the police is generally authorised for two main criminal justice purposes: to allow the prompt and effective investigation of an offence, or of the conduct of the person in question; and or to prevent any prosecution for an offence being hindered by the disappearance of the person in question.Custody also serves a safety purpose, in that detention may be authorised to prevent someone from causing physical injury to themselves or another person, or to protect a child or other vulnerable person.
However, A guiding principle in all cases is that a person should be held for the minimum time necessary while every process for justice is duly fast tracked. The whole essence becomes lost when police begin to lose grip of suspects they ought to account for, on frivolous grounds. Across the states of the federation, days hardly pass without the news of one escape attempt by detained suspected criminals.The regularity of the trend, as well as its uniformity across states tend to arouse insinuations that top politicians in the states must be behind the trend even though it is unfounded. Few days ago, Nigerians were disturbed with the news of the escape of Sunday Shodipe, a 19-year-old, who was arrested in Oyo State for his alleged involvement in the rape and murder of some female residents.
This development which has attracted several condemnations from many citizens of the state, was made known by the state's police spokesperson, Olugbenga Fadeyi, on Sunday. Mr Fadeyi said the suspect, who allegedly committed his dastardly acts in Akinyele Local Government Area of Ibadan, the Oyo State capital, was arrested and paraded along with two others at the Oyo State Police Command on July 17. He escaped from police custody on August 11.
However, the Commissioner of Police in Oyo State, Nwachukwu Enwonwu, has disclosed that two policemen, an inspector and one other officer – have been arrested over the escape of Sunday Shodipe, the prime suspect in the killings of innocent persons in Akinyele area of Ibadan. But like a sore on the palm that is always refreshed with every contact with the palm, the news of Shodipe's escape from police custody, has only caused a reminiscence of a panorama of all such issues in the country over time.
Eight years ago, 2012, to be precise, the man thought to have masterminded an attack on a Nigerian church that killed 37 people on Christmas Day in 2011, escaped from police custody, still wearing handcuffs, less than a day after his arrest. Kabir Sokoto, as he was called, was an influential businessman and an alleged gun-runner. His detention was a huge catch for authorities investigating the church bombing just outside the capital, Abuja. Unfortunately, just a day after the news of his arrest and detention, Sokoto reportedly fled while being escorted by five armed policemen to search his nearby flat. The regional police commissioner was, however, suspended for "serious negligence" over the escape.
August 21st, 2017, witnessed confusion in Port Harcourt, the Rivers State capital, when members of the public learnt that Ifeanyi Dike, the man who allegedly raped, killed and removed vital organs of an eight-year-old girl, Victory Chikamso, had escaped from the police custody. The father of the victim, Dr. Ernest Nmezuwuba, who was at the State Criminal Investigation Department when the suspected murderer and ritual killer escaped from police custody, expressed disappointment in the police, accusing them of playing game with a heinous crime against humanity, even as he vowed that he would never allow it to be swept under the carpet.
In January 18, 2018, the local media recorded yet another escape of a suspected criminal allegedly involved in a murder case in Bakassi Local Government Area of Cross River State from police custody in Bakassi Police Divisional headquarters. The suspect, Essien Ita, was alleged to have been involved in the murder of Chief Eyo Eyo Bassey who was assassinated sometime in 2017. The victim, 52 year old Chief, Eyo Eyo Bassey, was until his assassination, Village Head of Ikot Obot and a staff of Audit Department, Cross River State Ministry of Finance.
Ebonyi State took its share of the trend on the night of October 22, 2019, as four kidnap suspects reportedly escaped from the custody of the Ebonyi State police command.
On March 23rd, this year, a rape suspect by name Kelechi Ezeanni, who was said to have been arrested by policemen attached to Ajiwe Police Station, Ajah Lagos State police command was reported to have escaped from custody. The suspect, arrested for allegedly raping an eleven-year-old girl, escaped two days after his arrest.
The height of this trend was recorded on July 20, 2020, as twenty-nine suspected criminals escaped from the custody of the Central Police Station (CPS) in Umuahia North Local Government Area, the Abia State capital. Sources said the suspects pretended to have been pressed, asking to use the restrooms.They were said to have briefed the cell guard to assist them, not knowing they had sinister motive. According to information, as the guard opened the cell door, the suspects overpowered him and fled.
While it is quite difficult for anyone to imagine how soon this trend would quit the Nigerian stage, the writer suggests that officers and men of the Nigeria Police should be made to perform their duties in line with the laid down rules and regulations. They should be orientated on the implication of complicity in escaping from custody while the full weight of the law should descend on the personnel who are instrumental to this trending phenomenon. We can go a little beyond the orderly room trial.
Sylvia ThankGod-Amadi
Nigeria's election seasons now seem to bear a special flavour for some of her most thriving men of God. At such periods, these privileged clerics gear up to outdo themselves while trying to demonstrate their individual capabilities to hear directly from God regarding our political gladiators.
The practice is fast gaining favour among our pastors to the extent that politicians now visit churches and other worship centres to make pledges and solicit spiritual endorsements.
In return, successful predictions often guarantee unfettered access to the state house for the priest while his station becomes the unofficial worship temple for top members of the new government. For example, when in 1992, Chief Rufus Ada-George filed out with the likes of Chiefs Zebulon Abule, Sergeant Awuse and Pere Ajuwa to vie for the governor of old Rivers State, Pastor Elkanah Hanson of El-Shaddai Bible Church in Port Harcourt was said to have prophesied victory for the Peripelebo of Wakrike Clan. This was even as Abule and Awuse stood out as the clear frontrunners in the race. The duo was later disqualified, though. And that paved way for the eventual emergence of Ada-George and his running mate, Dr Peter Odili.
Bishop David Oyedepo is the president and founder of Living Faith Church International, aka Winners Chapel. He was recently said to have described the President Muhammadu Buhari-led administration as an evil filled with wickedness.
The world's second richest pastor reportedly made the remark, penultimate Sunday, during a sermon at the church's headquarters in Ota, Ogun State.
Speaking on the power of prophecy, Oyedepo said he warned Nigerians in 2015 prior to Buhari's victory but some people were rather angered by his prophecy until they are now faced with this sordid reality.
About the same period Oyedepo claimed to have warned Nigerians against voting for Buhari, a Catholic cleric, Rev Father Ejike Mbaka of Adoration Ministry, Enugu, Nigeria (AMEN) was prophesying God's favouring of the former military Head of State. Added to the lot was Pastor Tunde Bakare of Latter Rain Ministries who, as a presidential candidate, claimed to have been told by God that he would be Nigeria's next head of government in 2015.
Going by these apparently incongruent prophecies, we may be deceived to think that God had engaged in a doublespeak. Of course Buhari did not only win the 2015 election but was also returned in 2019. Mbaka was also correct in his prophecy of Senator Hope Uzodimma becoming Imo State Governor through a Supreme Court verdict that sacked Hon. Emeka Ihedioha. Also, judging by recent events across the country, an increasing number of people (including Mbaka) now seem to agree with Oyedepo's injunction that retired General Buhari did not deserve their votes in 2015.
Besides prophesying on election outcomes in Nigeria, some of our holy men had also tested their skills with events in foreign lands. Prophet Temitope Joshua of the Synagogue Church of All Nations (SCOAN) in Lagos, who died in June and was buried early this month, clearly stood out here. Among his many such prophecies, he had correctly predicted the victory of late President John Atta Mills of Ghana and the ascension to power of Mrs. Joyce Kamuzu Banda in Malawi but only to misfire in that of Senator Hillary Clinton during the 2016 US Presidential Election, even though she received more popular votes than Mr. Donald Trump.
Honestly, I worry when our spiritual leaders abandon what they are most suited to accomplish and begin to play God. Yes, I could understand it when the late Argentinean football legend, Diego Maradona, or the eccentric Uruguayan international, Luis Suarez, palmed the ball into their opponent's net and turned round to claim that it was the 'hand of God'. But certainly not when a pastor makes his own personal permutation based on the pattern of unfolding events and then mounts the pulpit to announce such as a prophecy from God. No, sir!
For a start, God will surely not wait for political candidates to commit murder, arson, abductions, adultery, vote buying, ballot snatching and other crimes that often characterise our elections to enable them become party standard-bearers before He reveals to any prophet which one of such evil men and women would emerge victorious on Election Day.
God will always side with the suffering masses in any nation. If He chooses to get involved in their elections, then one can bet that He will go for a God-fearing candidate; or even encourage a relatively humble, if unpopular, messiah to join the race. As for prophecy, He may wish to reveal this special purpose vehicle to more than one pastor such that two or more pastors from distant places would prophesy the same message.
To be sure, it is not the nature of God to direct people on who not to vote for instead of revealing His preferred contestant; or how else are the people expected to know God's preference in a multiparty system? Again, if indeed God had been speaking through our clerics, how come none of His previously 'anointed candidates' has been able to so much as redirect our dangerously drifting ship of state? How come there is no noticeable improvement in the circumstances of the masses of this country? And why is there this prolonged state of insecurity in the land? Is it not said that when the righteous rule the people rejoice? Or had God always suffered us to elect those who would damage Nigeria irreparably? No, I refuse to believe so. In fact, I reject this thought, IJN!
I love our men of God. Father Mbaka's musical videos are part of my religious ensemble. I tune in to SCOAN's Emmanuel TV and Omega Power Ministry's televised testimonies whenever I want to drop one or two tears. Frankly, their miracle healings and selfless gestures toward the obviously needy in society always touch me so deeply.
Our pastors are doing great, no doubt. Imagine the extent to which T B Joshua boosted religious tourism in Nigeria and for which late President Umar Yar'Adua honoured him with an OFR award in 2008. If only they will steer clear of induced political prophecies!
By: Ibelema Jumbo
Rev. Canon Chuka Opara was not only right, but also prophetic to have described the Petroleum Industry Bill (PIB) as the "Abiku Bill" (ref. The Tide, Monday, July 12, 2021).What Yorubas call "abiku", known in Igbo as "Ogbanje", is a trouble-ladden child, "coming and going these seasons", rather than settle down to redress a trouble-ladden life. Surely, there are such weird children as well as policies and laws whose purposes include spreading unrests under beautiful cloaks.
Originally, the purposes of the PIB proposals were to guarantee an uninterrupted flow of the Nigerian oil and gas so as to restore, recapture and create investor-confidence in the industry. More importantly was need to address or redress the issues, fears and challenges of the Niger Delta people, arising from the oil and gas industry. Rather than focus on the original intents, the "Abiku Bill" turned around to provide opportunities for "putting the country's future in the hands of multinationals and private foreign capital (or their local fronts) as well as a few genuine Nigerian investors".
Dr Joseph Ellah, an insider in the oil and gas industry, revealed long ago that "some individuals appear to believe the oil must belong to them, so they have been trying legal tricks and means to acquire ownership. This Bill is part of their effort …" It was during the Nigerian Civil War (1967 – 1970) that the opportunity for a privatisation of the resources of the Niger Delta people began, with the Petroleum Act. From making it a national asset, the next strategy would be to hand it over to a few private entities.
Long ago when late Senator Francis Ellah tried to expose game-plans to short-change the people of the Niger Delta through some clever strategies, he was deliberately shouted down on the Senate floor. In his "Unfinished Motion", Senator Ellah made a number of revelations which the creation of more states from the original 12-state structure tried to cover up. With the euphoria of creation of more states, the injustice planned for the Niger Delta oil and gas producing zone was not recognised by many.
The same strategy of shouting down on the Senate floor was applied on Senator Godswill Akpabio, when his speech tended to expose vital issues relating to the politics of oil and gas resources of the Niger Delta. Similarly, the long-held suspicion that the Niger Delta Development Commission (NDDC) and its predecessor, OMPADEC, had been under some remote control, turned into valid conviction. The venom and plots against Dr Goodluck Jonathan staying on as President were rooted in preventing him from playing any role in renewal of oil blocks allocation.
A large number of Nigerians would not be aware of the fact that growing instability and insecurity in Nigeria are rooted in the political economy which the military installed before standing aside from politics in 1999. Similarly, that political economy was rooted in the clandestine politics of oil blocks (OML) allocation, of which Senator Ita Enang told us that Northerners owned 83% of all oil blocks in Nigeria. Would any rational person wonder why things are falling apart in the country, or that the PIB, if passed into law, would be the culminating point of a game of monopoly?
We must thank Rev. Canon Opara for describing the PIB as an Abiku the parents can hardly recognise. "Abiku" child is usually sickly and can be taken from a medical hospital after many failed remedies, to traditional medicine man. Those who know about the Abiku phenomenon would tell us that the Abiku changling would demand some propitiation to be able to stay. It is a tantalizing affair in which parents dragged into the bargain would continue to make sacrifices and appeasements which can be endless, in order to keep what is theirs.
Opara told us that "E.K. Clark is angry. Very angry. And his people are in his support. Their anger is based majorly on three points". Those three points are: 1. The new PIB has redefined Oil Producing Communities to include "any community that oil pipelines pass through. 2. The new PIB awards 30% annual oil profit to Frontier Oil Exploration in the North, and 3. Approves 3% annual allocation of oil profit to Oil Producing Communities.
Is there any rational Nigerian who would not see the shenanigans of the PIB as well as the insult on the people of the Niger Delta? Similarly, anyone would wonder where those representing the Niger Delta zone in the National Assembly were, when such a Bill was crafted? It would be more appropriate to say that the Bill was deliberately and cleverly crafted, rather than being written or drafted in a way that would not hide out some hidden agenda. It is most likely that the PIB is the craft of spin-doctors working for some very powerful interest groups.
Bitter and controversial issues raised when the Bill was tagged Petroleum Industry Governance Bill (PIGB) were cleverly retained in such vexations and ambiguous manner that anyone would recall James Last's song: Obviously, the situation demands that some people must be called to order, made to explain their roles in the crafting of the PIB and also make apologies to the people of the Niger Delta. As things are, currently, if the PIB is passed into law, it is obvious that the Niger Delta would become a boiling point. We can always give a dog a bad name …
Were the "quisling Southern legislators asleep on duty to have allowed foes plant weeds on their vineyard!" Perhaps, "allowing the Abiku Bill to be hijacked by more alert counterparts from the North" may not be the cardinal failure of the Southern legislators. Rev. Canon Opara's allusion to "avarice and greed" has more to do with the matter. Similarly, the foundation for what is playing out now was laid by the military via the inexplicable remuneration package for legislators and the Land Use Act.
A vital issue raised by Opara is the advice he inherited from his mother, namely: "never you be eager to befriend anyone whose desire is always to cheat you". Someone is not only cheating, not only taking too much for the owner to know, but also using various strategies to cow and stop the one being cheated from complaining. Would Nigerians be surprised if the lame and blind become strong and seeing? Once again, the game is up and we know who is cheating.
Dr Amirize is a retired lecturer from the Rivers State University, Port Harcourt.
'I Don't Know What Came Over Me'
Remorseful confessions such as "I don't know what came over me", have been quite many, coming after the commission of deeds of an impulsive nature. Human legal system recognises and also differentiates between crimes committed with "malice aforethought" or prior motive, and the ones committed on the spur of the moment. It is usually such deeds done on the spur of the moment that result in the remorseful outcry of "I don't know what came over me". But there is more to such statements that meets the eye. What is it that can come over anyone?
One Emmanuel Swedenborg (1688-1772) a Swedish mathematician and philosopher, was one of the early researchers who did detailed study on what lies behind impulse actions of men and what "remote-control" element that lies therein. The work of Swedenborg was so elaborate and penetrating that a religious sect known as Swedenborgianism emerged in Europe and became a global movement. Yet, there is more to the issue of "unseen forces" than are contained in Swedenborgian philosophy.
People get excited or alarmed when they hear about "unseen forces", but such anxieties or fears arise largely because of prevailing ignorance about such issues. Even religious teachers mix up what is natural, with artificially created "unseen forces", such that confusions and false speculations arise. The situation gets worse and much more complex when issues such as witchcraft, hallucination often called "speaking in longues", etc, are added to the realm of the "unseen forces".
To begin with, there are innumerable Nature beings which are invisible to humans, representing and serving in the four elements, namely: fire, water, air and earth. So, such invisible beings can also be called Elemental Forces, so named because they represent the various elements and possess radiations endowed with force. The Nature beings or Elemental Forces carry out their services by means of the radiations natural to them, over which nothing can interfere with. This means that such Nature beings are not subject to any arbitrary influence except the Will of Whom they serve, with absolute obedience.
Therefore, those who talk about "marine spirits" etc must do further research. Only human beings of flesh and blood can be referred to as "spirits". The Nature or Elemental beings are NOT spirits, neither do they possess freewill or personal volition like humans do. All errors, derelictions, disorder, impurity and other aberrations in creation emanate or originate from human being, via personal volition. Through the misuse and misdirection of personal volition, humans have created a wide range of artificial "unseen forces".
Artificially existing "unseen forces" emanating from abuses of human volition, coupled with human passions such as fears, envy, hate and other emotions, resulted in a vast world of Thought-forms or Phantoms. Over a long period, various artificially created ugly forms, energies and radiations emanating from human beings, gathered together according to their kinds and formed centres of energy. Such energy-centres grow in power and intensity as more and more human emotions flow in to reinforce the contents of the energy-centres, which are invisible by nature. They are sustained by man.
Like electronic radiations, various thought-forms and energy-centres occupy and operate on waves in the atmosphere, according to the types of emotions and deeds which they represent. The fact that each energy-centre coalesces by the force of attraction to form a homogeneous unit, means that each of the centres becomes an "unseen force". Each of such energy-centres is endowed with or possesses magnetic force, giving it the power to infect or flow into any human source that provides a link or access to it.
An appeal to, link or access, connecting an individual with a particular unit of "unseen forces" arises through intense provocation, causing a burning impetus or desire to do a deed on the spur of the moment. Then there is a magnetic flow of energy, coupled with strength, energy and everything else necessary to carry out the deed, on the spur of the moment. The connection or link comes like a lightening flash, taking possession of the brain and body of the person who summoned the appeal to an invisible centre of energy or power. Truly, such centres of power exist.
However, it would be quite wrong and untrue to attribute the existence of innumerable "unseen forces" to the Creator whose activity bears purity only. Neither is the construction and brewing of such artificial sources of energy the work of the devil. Rather, human beings are the architects, growers and brewers of the realm of horrifying unseen forces. The devil only took an advantage of a mechanism by which means human beings gave evidence of their utter weaknesses and inability to stand aright in the light. The entire mechanism of human derailment is worth doing a serious research into.
The mechanism whereby the human mind or consciousness lets in external radiation, force or entity is quite easy to research into. Keeping the Nature or Elemental beings quite out of the matter, two sources of invasion of the mind are the centres of thought-energy and then discarnate human spirit. An individual, groups or a nation can let corrupting influences deprive them of natural immune system available freely to diligent persons. Discarnate human spirit in the unseen realm of existence can take possession of living persons, using their brains and bodies as instruments of manifestation.
Quite a number of persons, including some of those we regard as great are rarely themselves, but are victims of what psychiatrists call split-personality. Discarnate entities, apart from thought-energy centers, do not just take possession of the minds of living persons. Rather, people put themselves into such danger by dabbling into fetish and occult activities or through intake of addictive drugs and hallucinogenic substances. From students to senators the Nigerian environment can make people prone to attraction of deleterious radiations or earth-bound dark souls.
Strong human volition and vaulting ambition can and do ignite contacts with unseen energy centres. Individuals live and move in the thought-energy which they allow to form their psychological environment and thereby provide a link with similar radiations from distant spheres. To guard our thoughts with utmost diligence is a valid and great admonition. Now we know what can come over an individual when he strays from this admonition. Herein lies real corruption!
By: Bright Amirize
Dr Amirize is a retired lecturer from the Rivers State University, Port Harcourt.