Chief Eze's Gutter Language In Defence Of The Indefensible
We read the rambling vituperations of Chief Chumwuemeka Eze, the self styled APC Chieftain and former National Publicity Secretary, PDP, titled: "Apologise to UPTH CMD for your misleading, unruly comments, Eze tells Nsirim…" and we will never cease to be amazed, not only by the bogus title, but by the unfortunate penchant of the obnoxious old man to continually debase himself in the publice space with the gutter language he deploys in response to straight forward issues.
We however sympathise with him for the simple reason that senility, which is a common condition with old age, often manifests in mental infirmity, disorientation  and the dislocations that attend the onset of deteriorating cognitive faculties and optical disillusionment.
One is not quite sure if the frail old man has visited Port Harcourt township since his paymaster left Government House. Otherwise, how does a man like Chief Chumwuemeka Eze feel, and even begin to explain the ugly monstrosity that defaces the landscape from Lagos Bus-Stop to UTC Junction, snaking like a desolate administrative imprimatur, as it stretches like a crooked exclamation mark of utter disbelief at the mind boggling waste of Rivers resources which defies logical and infrastructural reasoning.
It is even utterly laughable for an inconsequential, totally irrelevant and completely infinitesimal nincompoop in the collective Rivers equation like Chief Eze Chumwuemeka Eze, to go to the public space and shamelessly demand for an apology as his response in defence of the atrocious behaviour, incorrigible excesses and unacceptable provocations of a man who has since overstepped his medical responsibility boundaries to areas he has little or no knowledge and expertise over.
For the avoidance of doubt, and in direct response to Chief Eze and his cohorts, we wish to state categorically once again, that the Rivers State Commissioner for Information and Communications, Pastor Paulinus Nsirim, has no apologies whatsoever to anyone, for calling out Professor Henry Ugbomah, the Chief Medical Director, CMD, of the University of Port Harcourt Teaching Hospital, UPTH, over his continued meddlesomeness and deliberately covert efforts to sabotage the courageous, comprehensive and pro-active, life-saving initiatives of His Excellency, Governor Nyesom Ezenwo Wike, to contain and curtail the ravaging outbreak of the deadly Covid-19 pandemic in the State.
Rivers lives matter and are top priority to Governor Nyesom Wike, so when anyone at all, no matter who you are, tries to play petty politics with the lives of Rivers people, then you will certainly have the Governor to contend with and we are satisfied that those involved have heeded  the Governor's warning.
We are not surprised that Prof. Ugboma has carried this pugnacious attitude into his professional calling and attracted the opprobrium of the National Association of Resident Doctors, NARD, who have called for his sack for what the Association describes as the "Administrative Rascality and Abuse of Power of the Chief Medical Director of the University of Port Harcourt Teaching Hospital, UPTH", contained in a communique issued at the end of NARD's emergency NEC meeting in Gombe from July 20 -25, 2020.
The communique, read by the National President of NARD, Dr Sokomba Aliyu, was very clear in its castigation of Henry Ugboma thus: "NEC notes with dismay the continued administrative rascality and victimisation of its members by the Chief Medical Director of (UPTH), Prof. Henry Ugboma.
"We frown at the suspension of resident doctors, who also double as the legitimate executive council officers of the Association of Resident Doctors in UPTH."
NARD, which called for immediate removal of Professor Henry Ugboma as CMD of UPTH for alleged fraud, administrative rascality, unnecessary onslaught, victimisation and abuse of office, also demanded an immediate and unconditional reinstatement of suspended executives of the Association at the University of Port Harcourt Teaching Hospital (UPTH), led by Dr Solomon Amadi.
Such damaging recommendation by your own professional colleagues which has even been trending virally on social media under the hashtag: #UgboMustGo, is not only a damning vote of no confidence in the reputation and administrative ineptitude of the man, but an unfortunate dent on the image of Rivers State.
As for the endless rantings and verbal diarrhea over the state of Government owned assets in Rivers State, wisdom demands that while it's advisable to let sleeping dogs lie peacefully, there's the need to remind the likes of Chief Chumwuemeka Eze, that the Rivers State Government, in line with Governor Nyesom Wike's philosophy that government is a continuum had concluded arrangements for the economically viable concessioning of these state-owned farms and assets to willing and capable investors to partner the Rivers State Government for their optimal utilisation in the interest of Rivers people. A programme which had already commenced with the Rivers State cassava processing plant in Afam, Oyigbo and would have been fully on stream if not for the Coronavirus outbreak.
Suffice it to say that this was also how these government owned facilities were concessioned with plenty of fanfare and razzmatazz previously, until faced with a plethora of relentless litigations and other operational challenges, some of the investors had to withdraw long before Governor Nyesom Wike even assumed the mantle of leadership in the State.
Yet, the likes of Chief Chumwuemeka Eze, will not tell Rivers people the truth, but would rather twist the narrative to suit their warped mindsets and massage their bruised and battered egos.
As a penultimate word on this matter, we urge the likes of Chief Chumwuemeka Eze and his bandwagon of diehards and refuseniks, to stop living in the past, open their eyes and see the amazing infrastructural legacy projects which Governor Nyesom Wike's administration is delivering to Rivers people to sustain the present, secure the future and position Rivers State for the developmental challenges of a post modern global community.
Indeed, we want to, as an act of goodwill, advise Chief Eze Chumwuemeka Eze to be more circumspect with the kind of gutter language he deploys in his usually un-coordinated and verbose ramblings, tainted with misplaced tenses and shameful grammatical lacunas.
The elevation of mediocrity, which propelled him to the amorphous positon of 'former National Publicity Secretary, nPDP' may have concocted visions of hyped flamboyant literary prowess in his febrile imagination, after reading his own writings, even he will accept the fact that he is a horrible role model for young people who wish to embrace creative writing as a calling.
Finally, it is important to assure the likes of Chief Eze Chumwuemeka Eze that this response is an act of charity in recognition of his senility and that Governor Nyesom Wike is not at all perturbed and will definitely not be deterred or distracted in his committed and firm leadership resolve to protect and secure Rivers lives, even as he continues to justify the excellent sobriquet as "Mr. Projects" by delivering quality and enduring legacy projects in the steady transformation of Rivers State into a modern state.
Max-Alalibo is the Special Assistant on Media to Rivers State Commissioner for Information and Communications.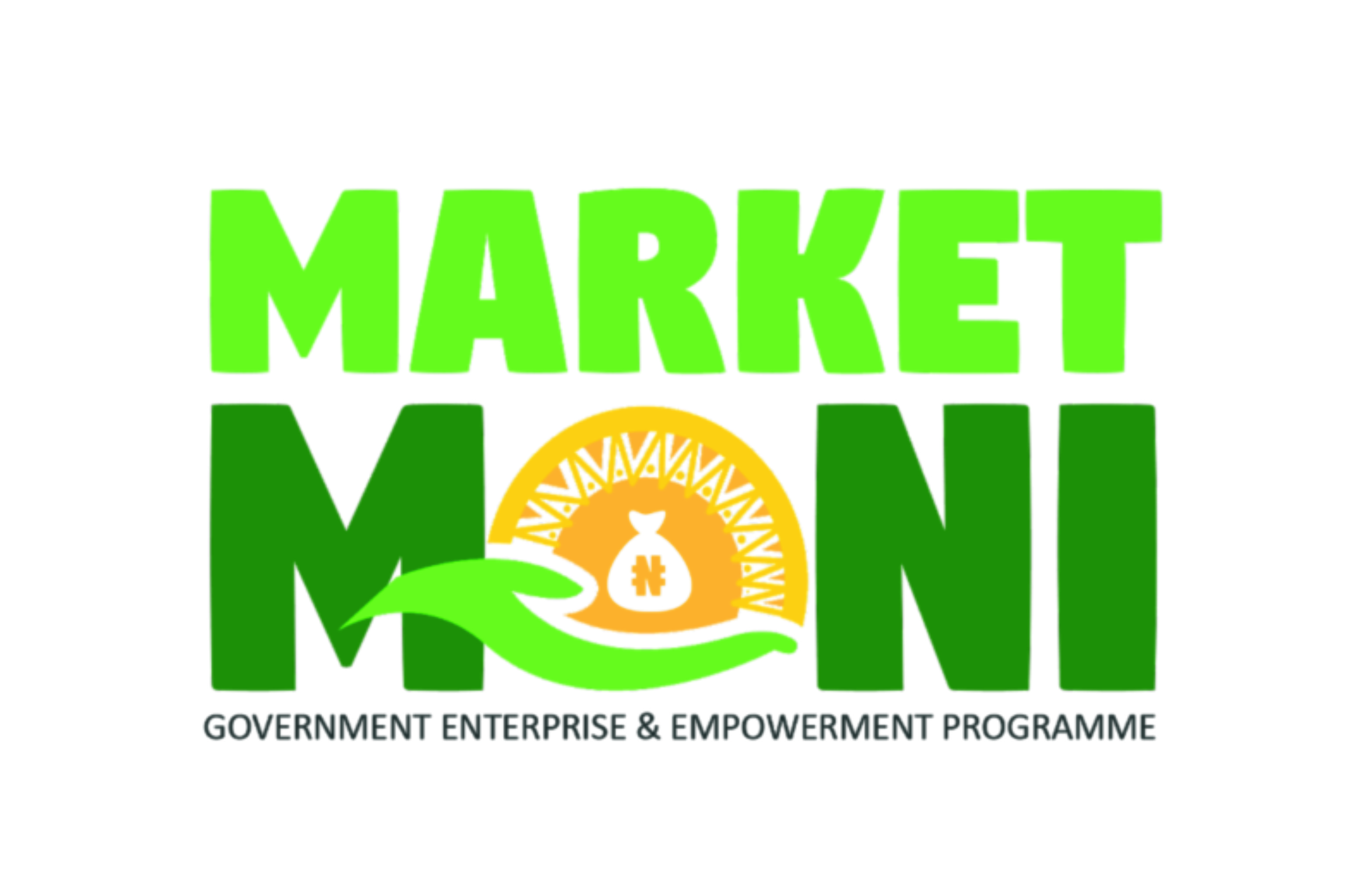 From the inception of the "TraderMoni" project, one of the federal government's National Social Investment Programme (NSIP), the main opposition political party, the Peoples Democratic Party (PDP), some other parties and individuals condemned it, saying it was a form of vote-buying. The governorship candidate of the Social Democratic Party (SDP) in Oyo State, Chief Bolaji Ayorinde (SAN), for instance, described the project as a ploy to hoodwink voters into another four years of suffering. The President's wife, Hajiya Aisha Buhari, and the National Assembly were also among the horde of critics of the NSIP with the First Lady describing it as a failure in the northern part of the country.
But the federal government insisted that the project which gives a non-collateral loan of at least N10,000.00 to traders and artisans had no political undertone. They said it was meant to empower the aforementioned groups and alleviate poverty in the land.
However, the recent disclosure of a government official makes many think that PDP and all those who kicked against the project may not be totally wrong; that it was a programme designed to fail.  Reports have it that the Kwara State Focal Person for the NSIP, Hajia Bashirah Abdulrazaq-Sanusi, last week, alleged that the beneficiaries of 'TraderMoni,' are reluctant to repay the loan.
According to her, "Poor masses are not ready to repay the loan after collection because of the attitude of Nigerians to anything from the government, thinking it is a national cake. Also, those that disbursed the money do not have such records as the phone numbers and addresses of beneficiaries, thus, making it difficult to track them for repayment."
What a country! So the Vice President, Prof Yemi Osinbajo, and all those involved in the disbursement of the billions of naira had no data of the beneficiaries? They would only go to markets, gather the traders, give them yellow T-shirts to wear and begin to distribute money to them? And they expected a repayment of such "awuf"? Haba! Let us not forget that the same VP had told the country last year that the TraderMoni and MarketMoni beneficiaries were doing very well and were paying back their loans.
Often the government frowns at people who criticise its policies or activities. Just a few days back, President Muhammadu Buhari charged his ministers to defend the government vigorously against politically motivated criticisms. But one makes bold to say that issues like the poor and insincere implementation of projects like the tradermoni, N-Power, Covid-19 palliatives distribution by the Ministry of Humanitarian Affairs, disaster management and social development can fuel such criticisms. You spend billions of peoples' money without proper records or accounts? How then are we sure that the money was not given to only members of a particular political party in exchange for their votes as was alleged?  How are we sure that the government never intended that the beneficiaries of tradermoni should repay the loan? Why does the disbursement of the loan seem to have ceased after the 2019 election?
Trust between the leaders and the led is in short supply in this country and it will be in the interest of our leaders to make deliberate, concerted effort to build the citizens' trust instead of destroying the little trust that exists through insincerity, lack of transparency, dishonesty and others. As the great American announcer, Ed Mcmaho said, "Honesty is the most single, most important factor, having a direct bearing on the final success of an individual, corporation or product." Similarly, Dalai Lama said, "lack of transparency results in distrust and a deep sense of insecurity."
Our leaders at various levels should therefore strive to gain the peoples' trust by being honest and sincere in their dealings. Let transparency be their watchword. As has been suggested by many people, the Office of the Vice President and other bodies involved in the disbarment of the tradermoni, should publish the authentic names of the beneficiaries. To support the VP's claim that the beneficiaries are repaying the loan, let us also see the details of the repayment – how many people have repaid; how much has been realized and all that?
It is also advisable that the entire Social Investment Programme be thoroughly investigated. Nigerians deserve to know how the $1.3 billion invested in setting up NSIP has been managed. With the controversy that had constantly trailed the social welfare initiatives particularly the Conditional Cash Transfer Programme (CCTP) which doles out cash directly to the poor, the N-Power, the Homegrown School Feeding Programme (HGSF), it is imperative that information be provided on how the programme is being run vis-à-vis how the money is being spent, the criteria used in selecting the beneficiaries and others. That way, corruption, nepotism and partisanship allegedly associated with the programme will be reduced.
The recent call by the Nigerian Governors' Forum for a reform of NSIP and getting the states involved in order to ensure that the benefits of the programme get to the intended persons should also be considered. The welfare needs of a country of about 200 million population and 36 states minus the Federal Capital Territory, cannot be effectively catered for by a ministry in Abuja who may not even be manned by the right persons. The state and the local government councils who are closer to the people should be involved.
Most importantly, the burden of alleviating poverty in the country should not be that of foreign donor agencies and the federal government alone. State governors, local government chairmen and corporate bodies should join hands in shouldering this responsibility. Our governors should see the need to prioritise the welfare needs of the people, initiate programmes and projects that would curb poverty, hunger and starvation in the nation instead of the white elephant projects they often embark on for some selfish reasons.
Calista Ezeaku

Whither Democracy Dividends?
Universally, democracy is defined as government of the people, by the people and for the people. It is a representative, participatory and consultative government. It is about due process, rule of law and respect for the fundamental human rights. It is about transparency, accountability and good governance.
Democracy recognises and respects human dignity and freedom, such as freedom of speech, freedom of worship, freedom of movement and freedom of association. It is about service and not leadership. It is about welfare and well-being of the people. It is about provision of social amenities such as pipe-borne water, electricity supply, healthcare, education, housing, employment, food, transportation, good roads, job creation, security, and so on. All these are the fruits of democracy, commonly known as the dividends of democracy.
Dividends of democracy are also enjoyed when the masses to whom democracy assigns huge responsibility of electing their representatives in the three tiers of government are given fair treatment by the government.
But it is painful that after 20 years of experimenting and experiencing the democratic governance in Nigeria, we are yet to see the much needed dividends of democracy. We have no potable water. We still make do with untreated bore hole water and yet, every year, huge amount of money is budgeted for water.
Electricity is in short supply in the country. Steady supply of electricity would have been a source of joy to small scale entrepreneurs whose businesses such as tailoring, barbing, dry cleaning, hair dressing, selling of minerals and pure water depend on it. But it is painful that electricity supply has not improved for the past 20 years despite billions of dollars budgeted for it by government on yearly basis.
Nigeria has not fared better in the area of education. Some years ago, Nigerian slogan was 'Education for all by the year 2000'. Now year 2000 has come and gone, education for all is not yet in sight. We still have thousands of children who cannot find their way to school for one reason or the other.
School fees at all levels of education are expensive, and in some cases, unaffordable. And what is more, teachers and lecturers are not receiving better treatment from government in terms of salaries and working conditions. Indeed, our education system is in a mess.
Our healthcare system is in comatose. Many hospitals have no drugs and modern equipment. Despite the efforts of NAFDAC, fake drugs from India and other countries still find their way into the country. As a result of these, many Nigerians travel abroad for medical attention.
Despite abundant human resources, vast lands and billions of naira generated from oil, Nigerian leaders have refused to invest in agriculture. This has increased the prices of food stuff and general cost of living in Nigeria, with thousands of youths roaming about the streets for lack of nothing to engage in.
In fact, unemployment in the country has become the biggest problem of Nigerian youths and challenge to the federal government. Millions of Nigerian youths who graduated from various universities and other higher institutions every year are without jobs. Inability to ensure jobs and indeed reasonable paid jobs has lured many into various crimes.
It is the same sad story in the area of transportation. Rail transportation used to be cheap in those days. It is the cheapest means of transportation for the common man. But today rail transportation barely works, even after intervention by the present administration. Billions of naira earmarked for its rehabilitation with Chinese firm as a contractor hasn't yielded much.
This situation is exacerbated by the deplorable condition of roads in Nigeria, particularly those in the eastern part of the country. Anybody who passes through our roads would weep for Nigerians who ply these roads on daily basis. The question is: What happened to the trillions of naira that Olusegun Obasanjo's government and others budgeted for this sector? Could such have gone down the drain as usual?
So, where are the dividends of democracy? Unfortunately, what we have as dividends of democracy in Nigeria are political thuggery, violence, militancy in the Niger Delta, banditry, terrorism, kidnapping, public harassment and extortion, election rigging, embezzlement of public funds etc.
It is against this backdrop that I call on President Muhammadu Buhari to pursue his agenda with much vigour so that by the time he would be leaving office, he would be able to boast of good legacies.
As for Rivers State Governor, Barrister Nyesom Wike, he is making appreciable and commendable in-roads, especially in the areas of roads network, education, healthcare, transportation, security, urban renewal and beautification. We only hope he remains focused.
Ogbuehi, a journalist and human rights activist, writes from Port Harcourt.
Ike Ogbuehi

Western Media And Africa's Dev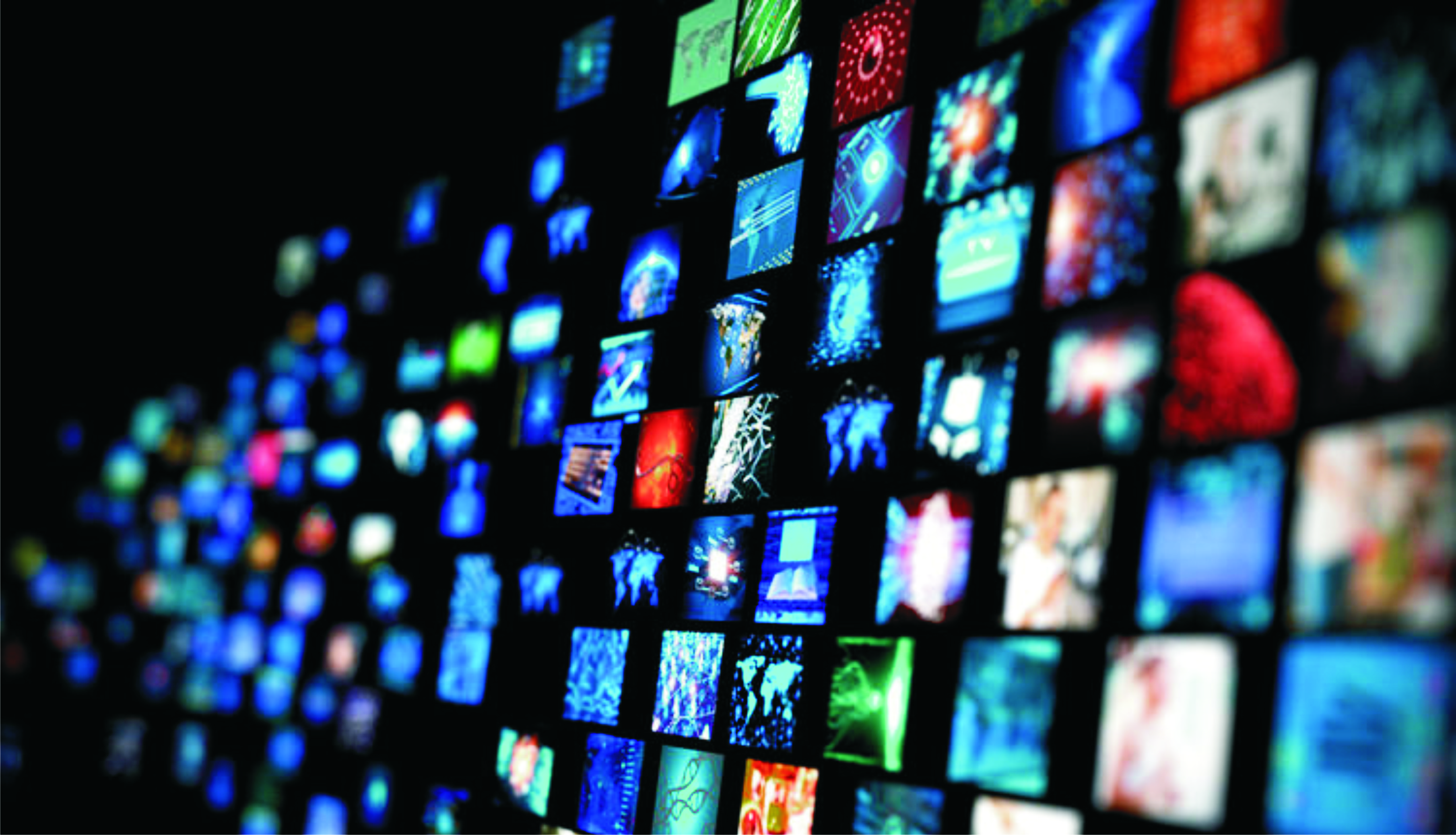 Information, according to Oxford Advanced Learner's Dictionary, (6th edition) is defined as facts or details about somebody or something. Indeed, in Africa, the Western Media is seen to be carriers of deformative and negative information when it comes to Africa's issues to some people. To some extent, that is not true. It is appalling to hear that in this dispensation of global advancement in information technology.
African leaders and their citizens must tell themselves the simple truth to avoid blaming the Western media when some urgent and life threatening information is aired by Western media about Africa and its leaders.
The media houses in Africa have not been given greater autonomy to report issues the way they see. The media houses are made incapable of carrying out their operations based on lack of funds. Because of poor funding, they are not able to meet their obligations to the uninformed in African society.
It is laughable to see some African leaders attacking Western media for revealing some dirty secrets that their citizens ought to know about without outside interference. Almost every African leader has houses, foreign bank accounts and investments in Europe, America and China etc. And when the Western media houses beam their searchlight on their activities abroad, they run home confused, and instigate their citizens against Western media, while they have weakened the indigenous media houses not to be alive to their duties in information dissemination.
It is a known fact that the British Broadcasting Corporation (BBC), Voice of America (VOA), Cable Network News (CNN) and Aljazeera, for example, spend billions of dollars to get information around the world. Indeed, the Western media have their correspondents around the world who are reporting up-to-date information or happenings to humanity. One stunning revelation about Western media is that they don't hide some secret dealings of their leaders. The Western media beamed their searchlight on the World Bank President about paying his girl friend more than other staff which led to his resignation.
The International Monetary Fund (IMF) president was reported to have raped a girl some years ago. And the revelation made him to resign. But in Africa, the reverse will be the case. There will be unnecessary attacks and intimidation on the media. It is believed that these blames on Western media show how insensitive and unpatriotic African leaders are to their media houses.
The crisis in Libya was given prompt attention by Western media in reporting the activities of the North Atlantic Treaty Organisation (NATO). Former President Bill Clinton's sexual saga with Monica Lewinsky was broadcast by Western media and not African media. So, why are African leaders accusing Western media of reporting negative things about Africa?
Former President Barrack Obama once announced how American troops would be gradually withdrawn from Afghanistan. American press and global media embarked on intensive reporting of the gradual withdrawal statement made by Obama. Without functional and vibrant media, some parts of the world would remain in a state of incommunicado and mental slavery. No good democratic nation can do without the press.
Sometime ago, an artist who was arrested in China was released based on media attacks on Chinese authority. When secrets that the public should know of are kept secret, it gives room to maladministration and corruption. Through a vibrant press, United States of America and Chinese economic strategies are revealed to the world of who becomes the next economic giant.
The African continent should not be seen as a continent of mediocrities because of nefarious activities of some of our leaders. A situation where a government would sanction or order the media not to report ugly and suffering of her citizens to the outside is sheer wickedness and a sign of unpatriotism. Apartheid in South Africa was defeated with the effort of the media. For instance, when Nelson Mandela was arrested, the press would cry out for the outside world to know.
Indeed, 90 per cent of our radio programmes aired in the country is music. It is high time our electronic media emulated the Western media, despite the negative criticism. The radio houses that run 24 hours service play music throughout the night especially from twelve o'clock down. We don't listen to up to date news while listening to radio after mid night.
African press should not wait for Western media to report events happening on the continent. The bomb blast of the police headquarters in Abuja was a thing of pity. Instead of the Nigerian press to be the authority in reporting the incident, Nigerians were getting detailed reports from the BBC, CNN and VOA. And to worsen everything, there were contradicting reports of the ugly incident. Some said suicide bombing and others said it was not. What is it that was so sacred that Nigerian masses should not know?
Mental slavery in terms of hoarding of information from the masses is causing political and economic hazard. If a lion killed a goat in America, the whole world would hear. In Africa is a taboo to report that there are pot holes on our roads. There was a time a two-legged water bird called penguin missed its way to New Zealand, and the Western media aired it to the whole world
In some parts of Africa, people are dying of hunger and the government is suppressing and intimidating the press not to disclose such to the world. These actions of some African leaders are threats to political and economic development of the continent. If the media report that there is no pipe borne water in the cities of Africa, the report is seen as a negative one against the continent. If there is a report that there is no twenty four hours (24hrs) power supply in Nigeria, the government would pitch tent to refute the information. Who is deceiving who?
As a matter of fact, there should be empowerment of the media houses to disseminate useful information by the government that would help develop the political and economic policies of Nigeria and Africa. Nigeria can achieve real economic and political development, if there are people- oriented policies.
The time for African leaders to change for the better has come. The lesson that African leaders should learn from Western media's negative reporting of events in Africa is to sit up and change their leadership styles.
Ogwuonuonu, a public affairs analyst, resides in Port Harcourt.
Frank Ogwuonuonu