Africa And Children's Rights Protection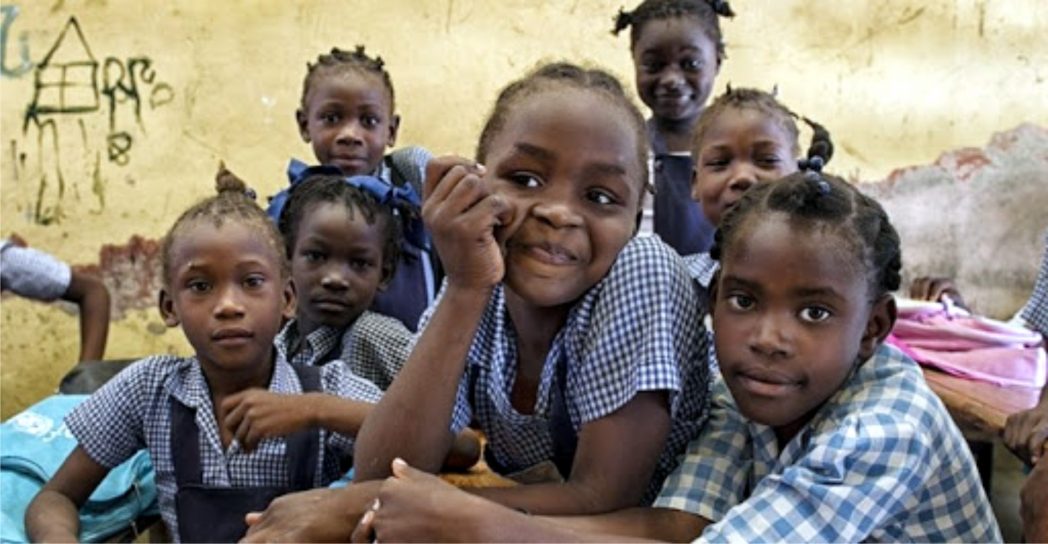 Africa's foremost sage and rights activist, late Nelson Rolihlahla Mandela, on 2nd August, 1996 groaningly emphasized, "Africa is renowned for its beauty, its natural heritage and prolific resources – but equally, the image of its suffering children haunts the conscience of our Continent and the world". Similarly, at the launch of the Blue Train, Worcester Station, South Africa on 27th September, 1997, Mandela ardently expressed, "The true character of a society is revealed in how it treats its children". Yet again, at a luncheon hosted by the then United Nations Secretary General, Kofi Annan, another pride to the Continent at the Special Session of the UN for Children, New York City on 9th May, 2002, Mandela exploded, "History will judge us by the difference we make in the everyday lives of children".
From these remarks, Mandela aristocratically, foresightedly fixated his eyes on the future of the society considering children as the leaders of tomorrow. Orchestrating the garbage-in, garbage-out recipe, invariably – whatever investment made in a child today extensively determines the society's future. Unfortunately, the wellbeing of children particularly in African countries leaves much to be desired. The pertinent question precisely to leaders is; what future is in view vis-à-vis investment in children in the society outside their own?
To lend a hand, the pathetic conditions children in most public schools find themselves cannot be overemphasized. The psychological effects alone are awful. Some pupils even sit on bare floors owing to shortage of chairs. That's where there are actually classrooms. Above all, children's hawking defiantly to Article 28 of United Nations Convention on Child's Rights (CRC) particularly during school sessions poses another question for parents, guardians and governments. Calculably, the Convention hit thirty years this year, 2019.
Correspondingly, an Italian renowned educationalist, Maria Montessori (1870-1952) remarkably avowed, "Early childhood education is the key to the betterment of society". Could this consequently imply the society is deservedly reaping what it sowed by oversights of some fundamentals in the past? For example, the number of children and teenagers consistently participating in protests in the recent times in Nigeria's federal capital is worrisomely, a pointer to out-of-school large population. The ugly situation unconsciously presents a clue of high numbers of supposed pupils and secondary school students roving the streets. Concisely, this is abysmal failure on the system.
By Article 1 of the CRC, "Everyone under the age of eighteen has all the rights in the Convention". Article 2 elaborately provides, "The Convention applies to every child without discrimination, whatever their ethnicity, gender, religion, language, abilities or any other status, whatever they think or say, whatever their family background".
The CRC is the first legally-binding international agreement setting out the civil, cultural, economic, political and social rights of every child, regardless of their race, religion or abilities. The provisions and principles of the CRC guide UNICEF in its operations with 54 Articles and three Optional Protocols. Equally, the Convention spells out the basic human rights that children everywhere have: the right to survival; to develop to the fullest; to protection from harmful influences, abuse and exploitation; and to participate fully in family, cultural and social life.
An Optional Protocol on the other hand, is an accord that complements and adds to an existing human rights treaty. For this reason, only States that have already agreed to be bound by a parent treaty may choose to be parties to optional protocols. However, it is fundamentally pertinent to note that whilst the Convention protects children from harmful and exploitative works, it doesn't prohibit them from helping out at home in ways that are safe and commensurate to their age. Notwithstanding, under no circumstances would children's work jeopardize any of their other rights, particularly the right to education.
The Unitarian Universalist – United Nations Office (UU-UNO) through its "Every Child is Our Child" (ECOC) programme has supposedly recorded laudable feats in ensuring that vulnerable children reach their full potential by providing them with opportunities to attend school and receive all necessary medical attention.
Splendidly, UNICEF–Nigeria has been in the lead of avid crusades on the protection of children's rights in the country especially through public enlightenment programmes. Similarly, President Muhammadu Buhari's Primary School Pupils' Feeding Programme; a policy for promoting child-education is a booster. From investigations, the feeding-programme has remarkably, strategically increased the population of pupils in schools it is operative. Nonetheless, a lot still needs to be done. Government at all levels should make it a priority to provide standard learning environments alongside competent teachers and teaching materials.
Commendably, the Inner City Mission; an arm of Christ Embassy Church, established and efficiently manages a standard school – The Inner City Schools for indigent children in society. Other corporate organizations can considerately join forces as a social responsibility. The bad news – any untrained child may turn into a terror later against the entire society including the trained ones, thus, an undesirable convergence point.
Permit me to sum up with Nelson Mandela's remarks in 2003 at the University of Witwatersrand, South Africa. The noble said, "Education is the most powerful weapon which you can use to change the world." Conceivably, the Boko-Haram and other deadly sects in Nigeria may not have come into existence if past leaders did the needful by making child-education appealing in the society. Possibly, amongst the sects today could have been scores of eminent medical doctors, lawyers, scientists, professors and other professionals, had the governments avidly promoted child-education accordingly.
Umegboro, a public affairs analyst, wrote from Abuja.
Carl Umegboro

The Tomfoolery of RIVLEAF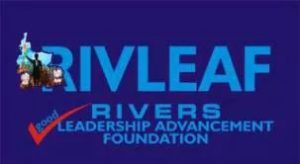 There indeed seems to be no end, as far as nay sayers are concerned, in the quest to frustrate the efforts being made by the Rivers State Government to ensure that the spread of the coronavirus in Rivers State is reasonably checked.
On a daily basis, this becomes more apparent to the chagrin of genuinely concerned people of the State.
Although it is not a surprise that RIVLEAF, supposedly a pressure group has always announced itself as a purveyor of ill-contrived negative information, its latest attempt to dismiss a genuine alarm raised by the Rivers State Government regarding a foreseen build-up to a declaration of State of emergency in the State, has further exposed the membership of the organisation as persons with cowardly and sychophantic intentions.
At a time like this, when the whole world is still baffled over the COVID-19 pandemic, which has not only exposed even the hitherto world super powers in all spheres of their existence, but has so made it clear that everyone must be involved in order to check the pandemic, all RIVLEAF has to offer is an attempt to discredit the world acclaimed efforts of the Rivers State
Government under the leadership of Governor Nyesom Wike to ensure that the coronavirus does not get to the stage of Community transmission in the State.
It is indeed an irony of faith, that people who say they're a pressure group do not actually know what it means to be a pressure group. They do not know, for instance, that one key role of a pressure group in the development of a society is to provide specialised and expert information to the government and explain government policies to the understanding and benefit of the general public. Thus they are an important link between the government and the people.
This explains their choice of caption, "Governor Wike Needs Help", and the fact that rather than address in cogent terms the issue at stake, all they could do is to seek to raise irrelevant issues to cause rife between the President and the Governor, and with his Deputy.
What is really "funny and disturbing" about a clear statement that there is "a plan to declare a state of emergency in Rivers State? And, rather than categorically state what makes it funny and disturbing, all Onyeche Nnatah Peters could say is that Governor Wike "boasted that he was beyond the reproach of the Federal Government and, could do and undo as he so wishes".
This statement in itself is a confirmation of the Governor's proclamation of a plot to declare a state of emergency in the State, for reasons that have to do with Wike being seen as somebody who must be dealt with. The question is, for what reason?.
The most clear answer to this question is that from the point he started preparing to be the Governor of Rivers State, through his first tenure, and about a year into his second tenure, Governor Nyesom Ezenwo Wike had had to accept the peculiarities of Rivers State in the present State of affairs in the country, and had adjusted to the point of being able to provide good governance to Rivers people as minimally as possible in the face of unrelenting and determined efforts to frustrate him.
This is why every step of governance he has taken has turned out to be timely, and lauded in the given circumstance it is taken by all well-meaning public globally, especially as it relates to the COVID-19 pandemic, which the world knows is a new virus, hence decisions to combat it are mostly taken based on the exigencies of the moment. This is, of course, knowing the peculiarity of the virus as it relates to Nigeria, and Rivers State in healthcare delivery.
To say the least, Governor Wike has been setting the pace in steps taken to contain the coronavirus across Nigeria: amongst others, he was the first to set up an Interministarial COVID-19 Committee, the first to set up a palliatives committee, first to declare border lockdown, etc.
Even in the face of clear attempts to sabotage his efforts, Wike had been undeterred towards ensuring that the State does not get to Community transmission of the virus as is the case with some States. Beyond this determination to give good and transparent leadership to a people who understand his every step, and so are fully behind him, what else can the likes of RIVLEAF blame Wike of?
If the membership of RIVLEAF are truly of Rivers origin, and have the State at heart, they should be in a better position to appreciate the kind of development the State has recorded in the last five years.
Therefore, seeking to forment trouble where there's none, such as between the Governor and his Deputy, Dr Ipalibo Harry-Banigo, is a wasteful venture. This is because Rivers people have come to know what the interest of RIVLEAF is, and it has nothing to do with the overall interest of Rivers people.
Soibi Max-Alalibo
SA on Media to the Hon Commissioner for Information and Communications
Rivers State
May 21, 2020.

Dakuku Should Stop Playing To The Gallery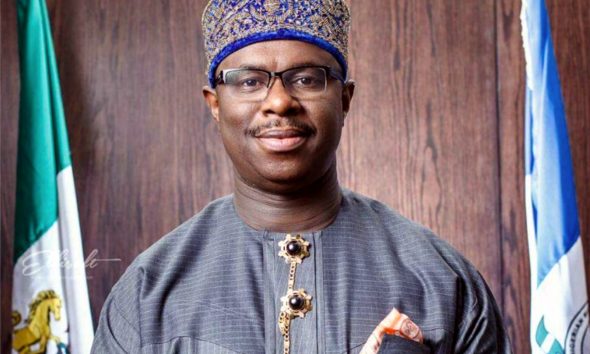 Sociologists have what they call "Looking Glass Theory". The crux of this theory is that people are prone to naming others, or something, by what they truly are, or what they have in store as experience.
For someone whose dream to be governor had been scuttled severally because of his unpopularity ,one can easily understand where Dakuku Peterside is coming from.
In his veiled attempt to be one of those who "came out openly to oppose Governor Nyesom Wike" at this point in time he exposed himself as a political toddler.
 All over the world today, well-meaning people are joining hands with their governments to check the spread of the pandemic.
Unfortunately, it is in this context that Dr Dakuku Peterside has displayed his lack of knowledge of the key ingredients of governance at crisis periods.
The need for law and order at all times, more so in crisis periods as the COVID-19 pandemic has instituted globally, compels governments  to take painful but necessary actions to save lives.
Thank God Dakuku Peterside supports "the Governor to ensure that the state is free from Coronavirus", but how he expects this to come to fruition if people disobey directives put in place at will, raises a huge question mark.
In the light of  his latest condemnation of the Governor's order to demolish two hotels found to have flouted a lockdown directive, Dakuku has again displayed his penchant for grandstanding.
Maybe he should learn some lessons from the role played by the  Minister of State for Petroleum, Timipre Sylva who attracted Federal presence  to Bayelsa State during this period eventhough he belonged to the opposition in home State.
Dakuku's stance in the face of an affront on an Executive Order which resulted in the demolition of two hotels in Eleme yesterday, without  considering the true circumstances that led to the demolition questions his citizenship as a Rivers son.
He should know what it means  to attack people authorised to perform legitimate duties under an  Executive Order.  Dakuku would not have declared genuine people-oriented actions by Governor Wike as "destructive" if he was well informed.
Rivers people are not foolish enough not to know that but for the stringent proactive measures put in place to check the spread of the virus by Governor Wike, the State would have entered community transmission like some other States in the Country.
Dakuku Peterside should therefore desist from the temptation of endangering the lives of the people he pontificates to care for, knowing that every act has its day of reckoning.
Soibi Max-Alalibo,
SA on Media to the Hon Commissioner
Ministry of Information and Communications
Rivers State.
May 11, 2020

Austin Tam-George: An Intellectual Prostitute Let Loose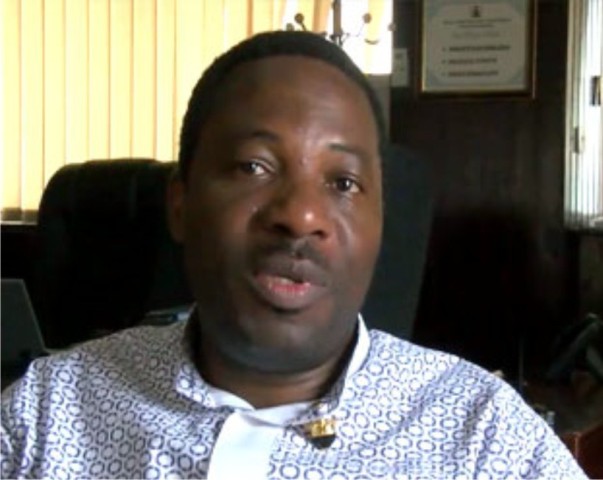 Austin Tam-George has consistently been biting the finger that fed him because he is an intellectual prostitute.
He looks for every available opportunity to lampoon Governor Nyesom Wike in order to impress his paymasters as a paid hack without conscience.
Someone like Austin Tam-George does not have the moral standing to discuss governance because his tenure as Commissioner for Information in Rivers State was a monumental failure.
A man who used his first month in office as Commissioner to throw 2O Rivers indigenes who were earning a living in the Ministry as casual workers into the unemployment market surely loves Rivers State.
Perhaps Austin Tam-George's patriotism also led him to seize the monthly imprests meant for Departments in the Ministry.
Maybe he should explain to Rivers people and the those he is serving why a Commissioner should arm twist Heads of Parastatals under him to make monthly returns to quench his voracious appetite for money.
Was it not his kinsman in one of the parastatals that engaged him in a verbal warfare along William Jumbo Street in Port Harcourt that helped to tame his unquenchable taste for money?
His grouse with Governor Wike is because the over inflated and bogus proposals he made under the guise of upgrading the State Media Houses without recourse to the Bureau for Public Procurement were turned down by the governor who insisted on due process.
Austin Tam-George was quoted as saying that he will never forgive Governor Wike for not allowing him dupe the government.
The likes of Austin Tam-George are always available for the highest bidder that is why his recent outburst should not be taken seriously.
When he was looting the money generated by parastatals under him he never remembered United Nations and European Union.
As the proverbial dog that eats the bone hung on his neck, he milked the media houses dry before he was sacked from the State Executive Council.
He should know that the record of monies siphoned from the Media houses are still in the archives and will be released if he dares to make any more noise.
If Governor Wike did not retain him in his cabinet because he lacked character is it enough to look for any slightest opportunity to impugn his integrity?
Those who live in glass houses should not throw stones. A word is enough for the wise.
Paulinus Nsirim, Commissioner for Information and Communications, Rivers State
May 11,2020.