Reps Seek Solution To Out-Of-School Children Phenomenon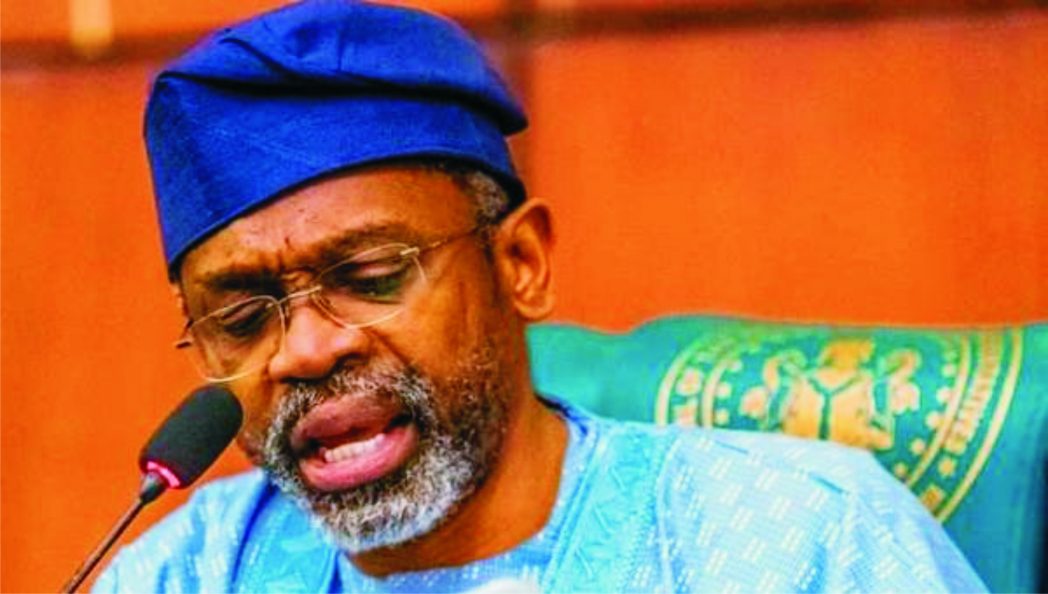 Speaker of the House of Representatives, Femi Gbajabiamila has urged members to attend Thursday's plenary dedicated to seeking solutions to high rate of out of school children in the country.
Gbajabiamila who made the announcement at the plenary, yesterday promised to publish vote and attendance of members for the assessment of their constituents in national dailies.
He said that the electronic voting system would be used to determine what each member voted for and those who were absent.
"Thursday has been dedicated to out of school children otherwise known as almajiri children.
"Please be present at the plenary as we shall be setting aside everything to addressing this matter.
"Attendance will be taken and I do not mean the sign in register, we shall use the electronic voting and publish what each person voted for and those absent and it will be published in the papers," he said.
Gbajabiamila said that the 9th Assembly promised accountability to constituents and that voting on major issues would be made public for constituents.
According to a survey conducted by the United Nations Children's Fund (UNICEF), it shows that there are more than 13.2 million out of school children in Nigeria.
The survey showed that most of the children are in northern states of Borno, Yobe and Adamawa, where Boko Haram insecurity has disrupted academic activities.

LASG Sets Up Four-Member Committee For Ex-Gov's Burial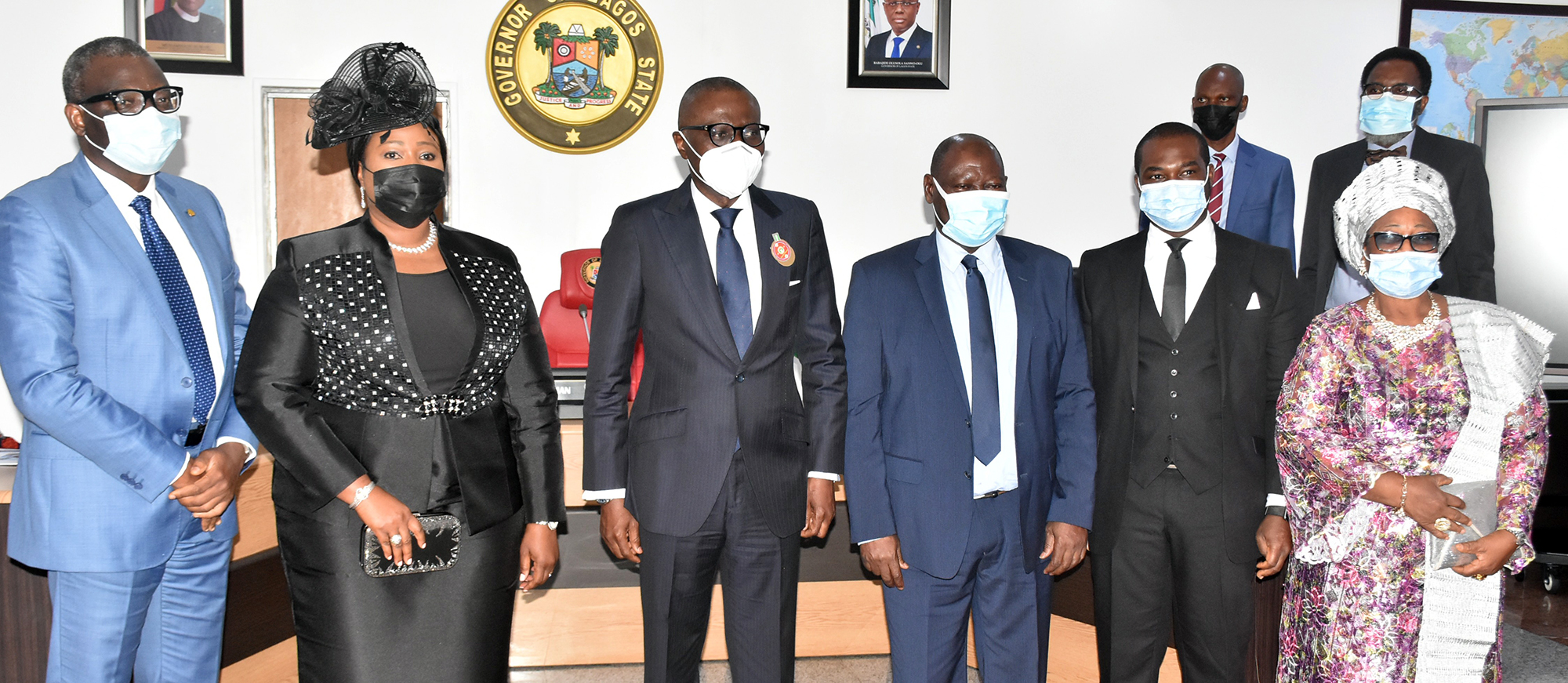 The Lagos State Government has set up a four-member committee to ensure a befitting burial for former military governor of the state, retired Rear Adm. Ndubuisi Kanu.
Lagos State Governor, Mr Babajide Sanwo-Olu, said this at the weekend, during a condolence visit to the family of Late Kanu, at the deceased's residence in Victoria Island, Lagos.
Kanu, an elder statesman and leader of the National Democratic Coalition (NADECO), died on Wednesday, at the age of 77.
Sanwo-Olu said the state government would participate fully in all the programmes leading to the final burial of the former military governor.
He described the late elder statesman as a detribalised Nigerian.
"He (Ndubusi Kanu) was a man that I personally had come to respect. He was a man that had supported our government from day one.
"He was a man that I personally respect, not because he is no more with us, but he had been to my office on two occasions and had attended all of our events as a pillar of support.
"He was completely detribalised. He was a builder and a brother from across the Niger. He was a true Nigerian that we all need to celebrate.
"So, that is why we are here humbly for and on behalf of the government and people of Lagos State to reassure you that the state is solidly beside you in this time of grief.
"We and other stakeholders are right beside you because he was not just a man for one part, he was a national figure.
"We will work with other stakeholders to ensure that we immortalise and give him a befitting passage of exit out of this world,´´ Sanwo-Olu said.
The governor was accompanied on the visit by his Deputy, Dr Obafemi Hamzat; the Secretary to the Lagos State Government (SSG), Mrs Folasade Jaji; Chief of Staff, Mr Tayo Ayinde; and some members of the State Executive Council.
Delivering the Lagos State Government condolence message to the deceased's family, Hamzat hailed Late Kanu's contribution to the state and Nigeria, noting that the former military governor was irreplaceable.
The deputy governor said that Kanu was one of those that laid the pillar of what was being benefitted  presently, when he became the military governor in 1976.
"And most importantly, his contribution to what we are now benefitting in the country, which is democracy; because if people like him were in short supply, this country will not be like this.
"People like him, even though they are not many, stood firm. They went through all sorts of terrible things, but they were good men.
"So, for us in Lagos, we celebrate his life because we know that only God will live forever and that we, as human beings, will come and exit the world at some point.
"But what is important is, what do you do with your life? I think we can say it boldly that our father lived a good life,´´ Hamzat said.
Speaking on behalf of the deceased's family, the widow of the late elder statesman, Mrs Gladys Ndubuisi Kanu, appreciated the Lagos State government for offering to finance the burial of her husband.
She praised the Sanwo-Olu administration for bringing a new face to governance in Lagos State.
"Since this current government came into power, we have seen a lot of changes between the previous government and this one.
"This current government has achieved a lot. I admire the young governor. He is full of ideas and very hard working, and also his deputy.
"Thanks for the visit and for offering to finance the burial of our husband, father, grandfather, cousin and uncle.
"On  few occasions, I have been with him (late husband) when he makes a call to his Excellency (Gov. Sanwo-Olu) and he answered and they discussed. That is the way he has been participating with the young, very hardworking governor of Lagos State,´´ she said.
Also speaking at the event, the Secretary and spokesman of NADECO, Mr Ayo Opadokun, commended the positive contribution of the late Kanu to Lagos State and Nigeria.
Opadokun stressed the role Kanu played as a formidable force after the annulment of the June 12, 1993 presidential election and return of Nigeria to democratic path on May 29, 1999.

Former Lawmaker Tasks APGA On Unity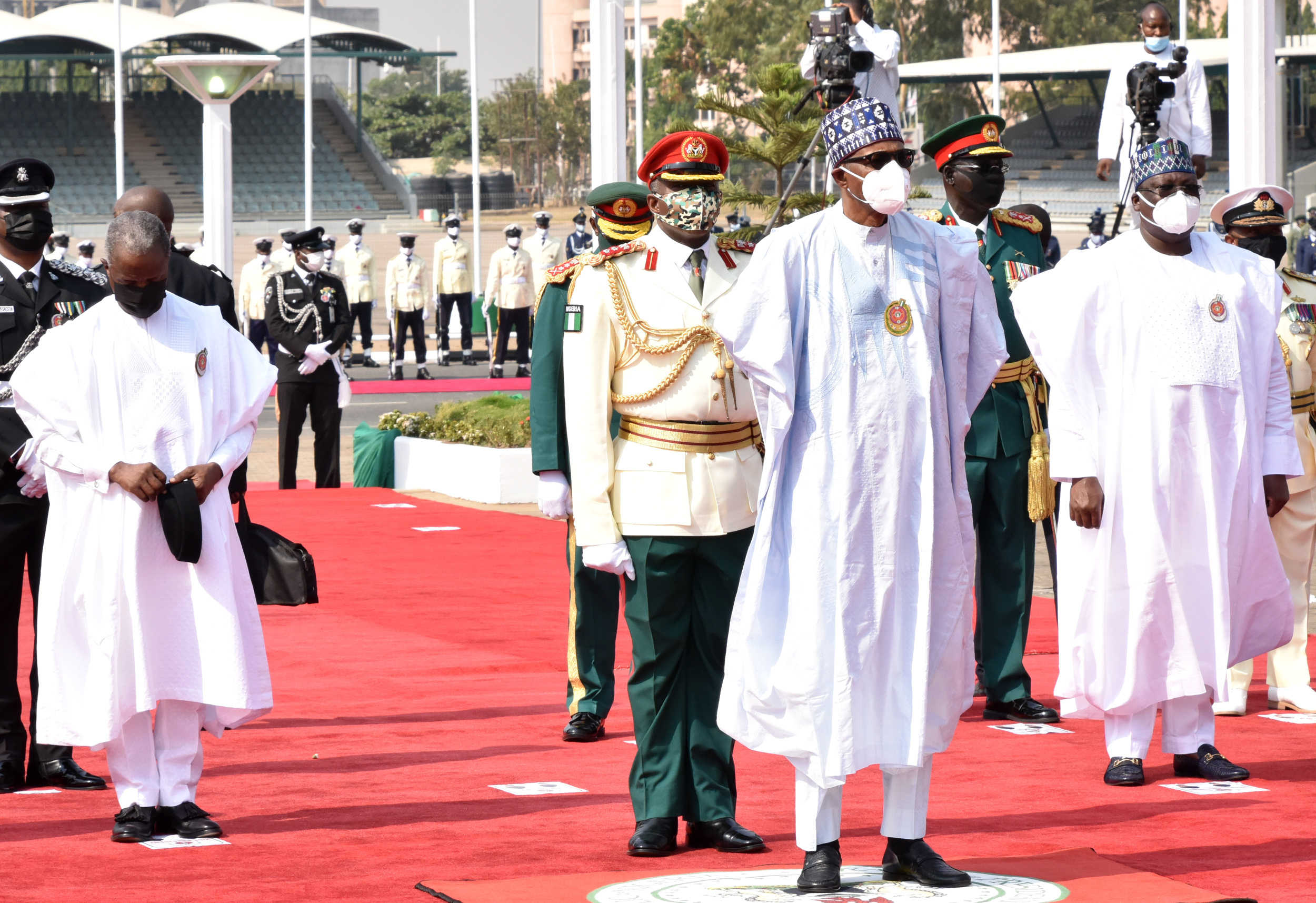 Hon. Ibezi Ifeanyichukwu, who represented Idemili North and Idemili South Federal Constituency at the House of Representatives, has called on party faithful and stakeholders of All Progressive Grand Alliance (APGA) in his constituency to unite if they must win the forthcoming governorship election in Anambra State.
Ibezi who addressed stakeholders from the twelve wards of Idemili North at the local government party secretariat at Nkpor at the weekend stressed that the party structures at the wards and local government levels must unite and be strengthened in readiness for the November governorship election in the state.
Having been in power for almost 16 years now, he said, APGA is the party to beat in the forthcoming election and all hands must be on deck for the party to win.
While appreciating party stakeholders and local government leaders for their relentless efforts in maintaining the structures and unity of the party at their various wards he urged them not to relent in their services to the party and to remain united and focused, adding: "APGA remains a political movement whose strength lies in the unity of its members".
"Every political party gearing for governorship election is seeking to topple APGA and only a united party can go into the election and hope to win", he added as he addressed the stakeholders which included visiting 12 council chairmen."
He advised them to ignore those peddling the rumour that he planned to leave the party saying that he cannot demolish a house he laboured to build.
Earlier in his welcome speech, the Idemili North Local Government chairman of the party, Chief Kentus Onwurah, thanked Ibezi for his continuous support and solidarity.
He emphasized the importance of Idemili North and Idemili South Federal Constituency in the forthcoming election and stressed the need for unity of purpose.
The spokesman of the visiting chairmen, and party chairman of Ayamelum Local Council, Chief Livinus Onyekwe who doubles chairman of all the local council chairmen thanked Ibezi for the confidence he reposed in them.
He said Ibezi did not only recognise the value of their offices and the significant role they played, especially in achieving the 21/21 victory for Governor Obiano in 2017 election in the state, but that a good number of them had been steadfast.
Onyenwe noted that Ibezi is a great asset to the party and one of the forces to reckon with when it comes to electioneering in the state, as his capacity, dedication and relentless efforts saw to the party's many victories, including the 2017 governorship election victory.

LG Polls: Delta PDP Takes Step To Secure Victory
The Peoples Democratic Party (PDP), Delta North Senatorial District chapter, on Friday began a peace and reconciliation move to ensure victory in the March 6 Local Government Council elections.
The chapter chairman, Mr Moses Iduh, who spoke to newsmen at the end of the party's leadership meeting in Asaba, said every election comes with peculiarities that produces winners and losers.
He said that the primaries for the state council elections had come and gone successfully even though with some hitches.
He said that the meeting afforded the party opportunity to speak to those who were aggrieved at the outcome of the primaries pursuant to the upcoming local government council elections in March.
"The meeting is reconciliatory, we are here to talk to those who are aggrieved with the last primaries to let them see reason to work as a party.
"You cannot win all the time and as a leader you must understand this. There is no election in the world that everybody will be happy with the outcome; some win, some lose.
"This meeting is part of preparation for the Mach 6 council election, we have to work as a family and a team in order to win elections".
The Tide source reports that former State Acting Governor, Prince Sam Obi, former Deputy Governor, Chief Benjamin Elue, former Party Chairman, Chief Edwin Uzor, and Sir Fidelis Tilije, Commissioner for Finance attended the meeting.