On JAMB's Suspension Of NIN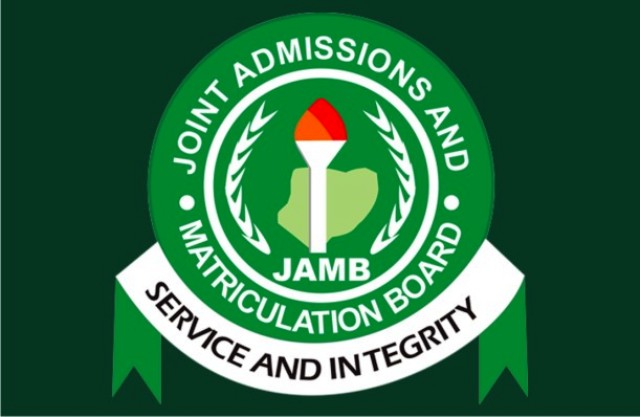 Last year, the Joint Admissions and Matriculation Board (JAMB) declared that all the future candidates for its Unified Tertiary Matriculation Examination (UTME) must have the National Identity Number (NIN) as one of the criteria for registration. When the decision was made, it was greeted with mixed feelings by the Nigerian populace. Every effort to convince JAMB to rescind its decision proved abortive.
The National Assembly discussed it and advised the Board not to continue with such decision as it will adversely affect prospective candidates, especially those in the rural areas. But JAMB insisted on continuing with its already declared policy in the name of curbing examination malpractice. Desperate young Nigerians trooped to the offices of National Identity Management Commission (NIMC) nation-wide to get their NIN.
Thus, the year 2020 began with struggling on how to get NIN. The exercise became fraudulent as intending JAMB candidates were made to pay money for the supposed free national exercise. The present Senior Secondary School students were the worst hit. Candidates were made to pay 'express fee' ranging from two thousand to five thousand naira each.
This unwholesome act by some staff of NIMC triggered public outcry. Candidates were under pressure to meet the demand and decision of JAMB in order to register for the 2020 UTME. The sharp practice of the staff of the commission brought untold hardship on the young Nigerians who would be the leaders of tomorrow.
It is very unfortunate that the free exercise of the federal government has been turned to a money-making venture by some unscrupulous personnel. This is sad and bad to the image of Nigeria. Nigerians are made to suffer in a national exercise; even when people volunteer to waste their time in making sure that the exercise is done.
On Friday 10th January, 2020, one of the leading Nigerian newspapers, Punch, published a report of how candidates were made to pay money before getting NIN in the country. The public reactions made JAMB to issue a press statement suspending the exercise for candidates to register for UTME. Indeed, some fraudulent activities of staff of some agencies of government mortgage the future of the next generation and, in turn, promote corruption in Nigeria. A situation where young Nigerians were made to face unnecessary pressure of life is uncalled for. It is sad that NIN has been corrupted to cause hardship and sorrow on Nigerians.
The federal government should, as a matter of national interest, investigate the nefarious activities of staff of the NIMC for making young Nigerians to suffer while accessing their facilities for a national assignment. Apart from the prospective JAMB candidates, other adult Nigerians spend long hours and days struggling to get the NIN.
The Federal Government should strengthen the commission to be alive to its statutory responsibilities. Some of the staff were obviously out to scuttle the registration and admission of the candidates. Indeed, those placed at the helm of affairs in Nigeria should respect and protect the rights of citizens irrespective of class. It is obvious that many Nigerians were worried about the ugly situation surrounding the process of mere registration of names with NIMC.
Meanwhile, as a way to further implement free education in Rivers State, the Rivers State Government headed by Chief Nyesom Wike has registered WAEC for all the students in SS3 in public schools in the state. This was made public after the meeting between the Commissioner of Education, Professor Kaniye Ebeku, and principals of government schools. In the same vein, the state government has also paid for JAMB candidates from the state.
Thus, with this development SS3 students would enjoy the Rivers State Government's show of magnanimity. Again, the suspension of NIN as a requirement for JAMB registration would further help Rivers candidates to benefit from the Rivers State free registration of WAEC, NECO and JAMB.
Indeed, it is worthy to commend the gesture of Gov Wike for fulfilling the promise he made some months ago. This has proved that he is a leader to reckon with.
Ogwuonuonu wrote from Port Harcourt.
Frank Ogwuonuonu

To talk about a Rehumanising process, there must have been a Dehumanising process in the past, which demands repairing some harms done in the past, maybe unwittingly. For those who may wonder what dehumanization process means or ask how it came about, there is one convenient example. Long ago, there was a popular film or movie titled Roots, having to do with slave trade. A key actor, Kunta Kinte, was being forced against his will, to take and accept a new name: Toby. It took severe agonies and tortures for Kunta Kinte to take on the name Toby; but something gave in – personal dignity, identity, volition.
Slave culture, from its local and primitive variation, to the Trans-Atlantic one, entailed unspeakable dehumanization. Its abolition, which was necessitated largely by agonies of the conscience and other pressures, was a process of rehumanisation. Even with the combination of commercialism and proselytism, colonialism added to the process of denying communities their rights and dignity. It is noteworthy that activities of the colonizing powers resulted in global wars (1918 – 1945) and responsible for colossal dehumanization of humanity.
Struggles for political independence by African nations that were colonized brought some peculiar brand of dehumanization, whereby brute force, cunning, subterfuge and shenanigans employed for political freedom, remained as heritage. These added little or no values to individual dignity and identity, but even made situations worse. The processes of partitioning, colonizing, amalgamation and depriving various communities of their rights and dignity also brought about the culture of arbitrariness and impunity. "Warrant chiefs" and tax collectors were foisted on people.
Walter Rodney's analysis of how Europe under-developed Africa merely scratched at the surface of the issues of dehumanization and distorted development. Historically, here were three traditional scourges of the black man, namely "racism, Arab-Muslim expansionism and white imperialist economic exploitation". The black race became the recipients of all forms of indignities, abuses and prejudices, under the guise of religious proselytism. Evangelising groups sought to take control of the mind and thinking of "Primitive" people without any consideration of their existing culture and belief system of those they sought to convert.
The so-called political independence attained by colonized communities between 1950-1960 came about largely because of awesome pressures on the parts of the colonial powers. Just as slave trade was abolished because of pressures rather than conviction, so also was hollow independence granted to colonies because of experiences of the World Wars. Like the American war of Independence, black soldiers proved that they were just as humans as the white man. Remove the intimidations of guns and political power, braggadocio can turn to meekness.
Wole Soyinka's view that the "route to the mind is not the path of bullet, nor the path of the blade, but the invisible, yet palpable paths of discourse" portrays what a Rehumanising process should entail. But what do we find? – the use of bullet, blade and bullying, as the route to the mind. Not discourse!
With a hollow and cleverly packaged political independence, came another localised round of dehumanization, with the arrogance of power and politics of greed and exclusion as instruments for the purpose. Someone described the independence that Nigeria had as medicine whose effect became more dangerous than the ailment. There was no proper diagnosis to ascertain the real needs and ills that needed to be addressed. So, it became a question of not how Europe under-developed Africa, but how Nigeria devalued, shortchanged and dehumanized its citizens. There was a local version of colonialism, employing the instrumentality of religion, ethnicity, treachery and greed to stay in power.
Thus another form of dehumanization entailed the administration of same drug for every symptom or complaint, ignoring the imperative of personal volition and local situation. The need for manpower balancing by means of quota politics brought about enthronement of mediocrity and the ejection of merit in public life. The result of this form of dehumanization and devaluation include frustration on the part of those short-changed and also the fact that nothing works effectively in the country. Thus we have taps that would not hold water, security system that cannot guarantee security and lorry-loads of academic certificates with many of them fake and forged.
Human dignity is closely related to human or personal volition, such that its deprivation is a robbery of the sum-total of what an individual means or stands for. Whenever that centrality of human person is undermined or destroyed, then there is a crime against humanity. This is exactly what many people who hold political and other shades of power seek to do through various ways of denial of people's volition as an inalienable right. On the part of some individuals there is the tendency towards indolence, moral, mental and physical, resulting in seeking to escape from the rigours of duties and personal responsibilities.
Child up-bringing demands that parents should not make themselves tyrants or become so loose that a child becomes a door-mat or zombie. Similarly those who lead others, or claim to be born to lead, should set such personal examples and become such role models that would inspire others. Law-enforcement agents and coercive institutions should not become sadists and terrorists that set little value on human dignity and freedom. Even those who breach the law should be treated with some level of civility and dignity, and corrected rather than dehumanized. People bring out the best in them if treated as humans. They become wolves if dehumanized!
Rehumanising process demands that people use their hands in ennobling and productive labour and their heads in independent thinking, true to their volition. It is sad if religion joins in the dehumanizing process by turning adherents into lethal automatons and hypocritical dolls. Law and justice must be fair and firm!
Dr. Amirize is a retired lecturer from the Rivers State University, Port Harcourt.

When I was a secondary school student, I found it hard to believe my geography teacher whenever she thought that the earth rotates. It was indeed difficult to believe her, because a rotating object carries everything in circular motion with it and they will be seen rotating. So, how could my geography teacher have convinced me that the earth rotates, when my house, or my village does not move an inch.
I was only a young boy. So I reasoned like that. Now I am an adult, I have grown the mind of the adult and old enough now to realise that my teacher talked about change. Nothing is permanent but change. Change is the other name for the rotation of the earth. Change is constant. But the earth is not. What constituted value to normal men in those days have dropped along the way. Change determines values.
Values are transient. At best, the most resilient of values i.e. clothing, shelter, manners and other cultural elements are subject to abrasion by the ruffling wave of change. That is why for instance, man talks about good old days. And funny enough if contemporaries of 'good old days' will be sincere, they will confess that even in those days thousands and one souls complained and talked about their own 'good old days.'
Unfortunately, change, at first is the least accepted by men. When we say, for example, that the prices of goods have changed, it presages what experience has revealed to hardship. But natural change, the real change, is positive. This is a gradual process with a precipitation as certain as the rising of the sun from the east. And hence, the nothingness of man is shown when he is forced to adjust to change. Not the other way round.
Our degree of response and adjustment to change determines the difference in our mentality and style of living. For instance, in food, the rich man feeds on sumptuous dishes in sharp contrast to his malnourished poor neighbour. The so-called rich man knows when to make a change in his level or grade of priorities based on the result of his previous pursuit. For his readiness to exploit change, he had demonstrated loyalty to the dictations of all-powerful nature. In reward he reaps the bounties of fortune at the time nature the supreme architect of change, has willed.
Unlike the rich man, the poor man blindly pursues one trend of life and priority. He is so inflexible that he fails to glance over the shoulder of his memory to evaluate what gains he has made from his pursuit. Has there been a change for better from his regular kind of priorities? The poor man does not ask such question. So, the experience of exploiting change constantly escapes him.
We must change with the changing time and values. The consequence of our tendency to be comfortable in mis-chief-making has proved negative in our dreams to parallel the exploits of others. If you go round our villages today, many people still emotionally cling to ancient fetish beliefs. This forever informs inter-familial hatred and inter-communal animosity. They account for the spread of witchcraft and invocation of demonic forces among brothers and sisters.
Too bad. They tend to succeed in cutting down promising lives in their primes, depriving the respective villages of the positive roles they would have played in their quest for a prominent place in the society.
Man has to change his mentality of hostility towards a brother whom he considers better off. He needs to know that the degree of response of his brother to the commands of change and that the volume of sacrifice he makes to exploit change underpins his success. Take, for example, two sons of a brave hunter. The hunter is known for abundant meat supply. One of the two young men is well known for feigning illness to avoid school any time his father kills an animal for consumption.
The other indulges in the consumption not as immodestly as the first boy. The boy who will not compromise his lessons at school, grows up enlightened enough to take a brighter look at life, to the chagrin and envy of the first boy who likes meat consumption at the expense of education. Is he justified to hate, or envy his brother who obeys change? Never!
Some people claim to have been denied education because their forebears were myopic. Agreed. But how come they also think it is evil and foolish to train their children, no matter how brilliant such offsprings are?
Let us make a change. I am praying for the day when the diabolical will wither or scram from the land or be summarily marginalised by a positive breed of men who will fight at the various levels to make life worth living.
Hopefully, they will prove more enlightened and progressive-minded. They will lead, not rule the land. Surely, this new set of men will shore up the all-elusive development of man and his land.
By: Arnold Alalibo

Tribute To Bernard Graham-Douglas
Tuesday, August 16, 1977 was one of those days in the United States of America (USA) that everyone remembers where they were and what they were doing when news of Elvis Presley's death broke; the bit about his funeral being billed for two days later was part of the norms of American society. Given the superstar social status of Elvis, it was obvious that Memphis, Tennessee will be a circus in the next two days and more.
With pockets full of dollars (God bless Diete-Spiff forever), Emmanuel "Iyo" Dokubo and I took off early the next morning in his aerodynamic Chevrolet Camaro from Murray, Kentucky to Memphis on the eastern banks of the Great Mississippi River; we needed to arrive early in the city of Stax Studios and Isaac Hayes prelude to the funeral procession the next day. Elvis was one of those who influenced us as young lads into venturing into music, albeit briefly. So, in our mind, it would be a great personal tragedy if we did not partake in bidding the King of Pop Bye Bye from this dimension of planet earth.
Expectedly, on August 18, 1977, the funeral was attended by music legends: Chet Atkins; Ann-Margret  with her husband, Roger Smith; James Brown; Charlie Hodges; George Hamilton; Ginger Alden; Linda Thompson; and Sammy Davis Jr.  Other mourners ranged from pre-teens to middle-aged and older men and women. The crowd outside the Graceland Gates was estimated at one hundred thousand despite the sweltering heat. A virtually endless motorcade of fourteen white Cadillacs along with the hearse bearing the King's remains lined the streets from Graceland to Forrest Hill Cemetery where he was laid to rest.
The next morning, Iyo and I took the privilege of the outing to have Dream Breakfast at Lorraine Motel and walk past the historic Room 306 on the corridor where the legendary Dr. Martin Luther King Jnr was fatally shot at 6.01pm on Thursday, April 4, 1968. In wide-eyed youthful exuberance, we went to Singing Trees Avenue to meet Steve Cropper of Booker T. and the MGs but only met his estranged wife who politely directed us to Ardent Studios. From there, we went to the renowned McLemure Avenue, where the MGs did their mimicry of the Beatles' Abbey Road. We also visited the eastern banks of the magnificent Mississippi River, which is the second longest river in the US; it draws its headwaters from Lake Itasca in Minnesota, flows 2,320 miles south, connects Ohio River and Missouri River and empties into the Gulf of Mexico.
At the end of the escapade, we decided to swing into Nashville, Tennessee to watch Dolly Parton perform at Grand Ole Opry and on to Murfreesboro, Tennessee to hang out briefly with Eben Dokubo (Iyo's younger brother), Bernard Graham-Douglas and his wife, Caroline, and other Rivers fellows at Middle Tennessee University. Can my generation ever stop praying for Alfred Diete-Spiff?
It was a rousing welcome at Murfreesboro. We reminisced over our days in Nigerian Broadcasting Corporation (NBC), Radio Nigeria, Port Harcourt and relived the day Stella Amachree and I chanced in on Governor Diete-Spiff on the street beside Government House, Port Harcourt which has now been incorporated into Government House. How Spiff recognized Stella and I by our programmes and casually said "we should establish Rivers State Radio," how everyone in NBC, Port Harcourt that day jubilated at the news and how that casual statement morphed into public policy and many of us were the first set of beneficiaries by way of scholarship; incidentally, I was the numero uno. Mike Oku and Pat Ketebu went to Aberdeen, Scotland while many of us came to America to study Broadcasting/RadioTV, preparatory for the establishment of what is now known as Radio Rivers.
Radio Nigeria, Port Harcourt was home away from home where every artiste rushed to daily even if s/he did not have a programme. The level of camaraderie was palpable and incomparable and it was singlehandedly inspired by the producer, Seniboye Itiye. Ernest Ogbanga and the management team were a safe distance away from us and it was convenient for us to keep it that way and work with Itiye. A pipe-smoking and guitar-strumming consummate motivator of persons, Itiye remains the best boss I have had throughout my life. The bubbly Family of Talkers "sired" by Itiye was made up of the gentle and soft-spoken Mike Oku, the witty Bob Bikefe, Ifiemi Ombu, the beautiful and brainy Stella Amachree, the energetic and highly creative Cornelia Omoniabipi, Chituru Wachuku, Peter Brown and Pat Ketebu, my colleagues from The Blackstones Band, Florence Olali – a strict lady who got married to a medical doctor in Germany and happily left, Boma Erekosima who turned out a great comedian, Steve Bubagba, Matthew Mieyesiegha, Emmanuel Dokubo and Tony Alabraba who joined me at Murray State University, Monima Kelly Briggs, Sunny Meshach-Hart, Chima Oko who joined much later and, of course, Bernard Opubo Graham-Douglas.
Bernard was a Duty Continuity Announcer (DCA); he had the structure, carriage and voice of an ace broadcaster and carried himself with the dignity that befits his physique and attributes. While most of us carried on like foot-loose-and-fancy-free members of the entertainment industry, Bernard displayed a persona that exuded confidence and culture bordering on conservatism. As DCA, he demanded that things should be done the way they were meant to and promptly too. Being part of the generation that Diete-Spiff psyched up and sent overseas to acquire the desired knowledge and come home to develop the state, Bernard did just that. He wasted no time in coming home after his education; he returned with the resolve to give back to the system that was kind and very generous to his generation; a generation that takes pride in its Rivers heritage.
Sadly for Bernard's generation, the Rivers State they travelled from was robbed of its patriotic essence by years of governance by soldiers of fortune and, most painfully, the psychology of the average Riversman had departed from the firm foundation of patriotism laid by Diete-Spiff. "I, me, mine" had become the ethos and mantra of the society, which Harold Dappa-Biriye, Obi Wali, C.D. Orike, Wenike Tienabeso, Nabo Graham-Douglas, Souza-Okpofabri, Lawrence Ekpebu, Boma G.E. Charles and other well-meaning Riversmen assiduously built from the debris of a bitter civil war that devastated the land and traumatized the people.
Bernard's generation of Rivers graduates is a product of that team of patriots whose unalloyed patriotism reflected on the beneficiaries of their public policies. Bernard epitomized the essence of a generation that was given a veritable opportunity to build its sense of self-worth through privileged education and travel resulting in so much self-confidence, contentment and the consequent commitment to give back to the system. Sadly, that generation was either politically retired prematurely or sidelined in the scheme of things thereby creating disconnect that is still haunting the state.
Bernard determinedly stood firmly against systemic foibles during a meritorious career in which he rose to the positions of General Manager, Rivers State Newspaper Corporation (RSNC) and Rivers State Broadcasting Corporation (RSBC) and Honourable Commissioner, Rivers State Ministry of Information and Culture.
As preparations are underway to commit the remains of Bernard Opubo Graham-Douglas to mother earth, it is my sincere hope and fervent prayer that his case will be revisited by the current administration of the state and let justice be done; that way, those still in service will be encouraged knowing that they are working for a system that takes care of those that serve it meritoriously.
Adieu Bernard, Rest in the Bosom of the Lord.
Dr. Osai is an Associate Professor in the Rivers State University, Port Harcourt.